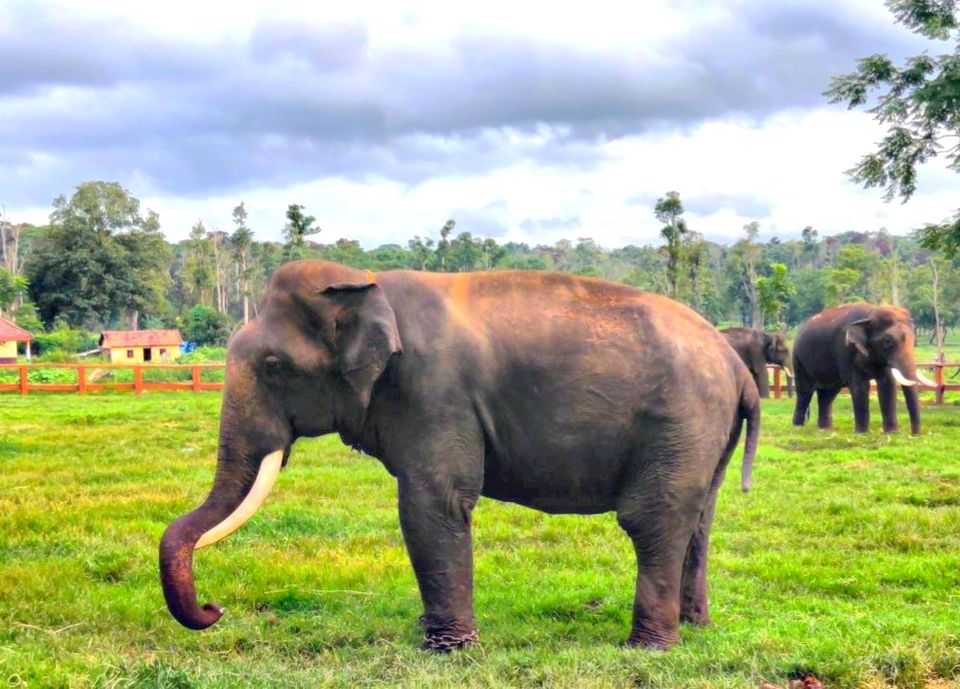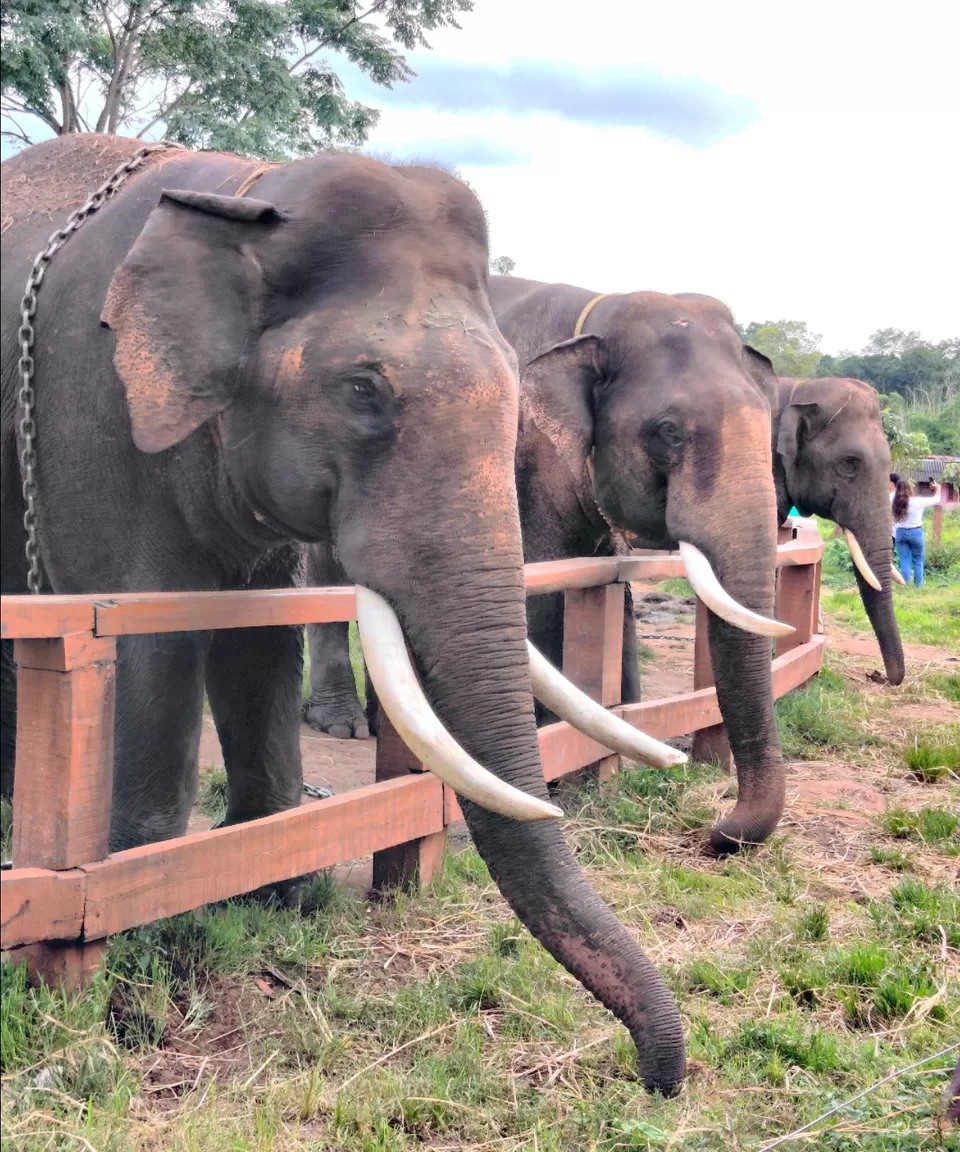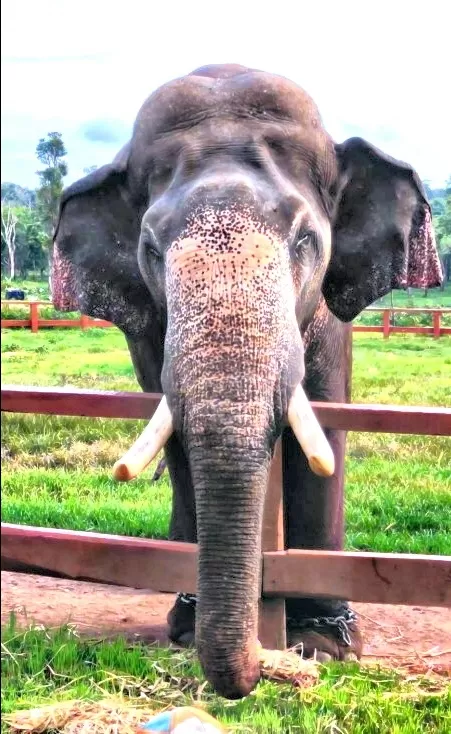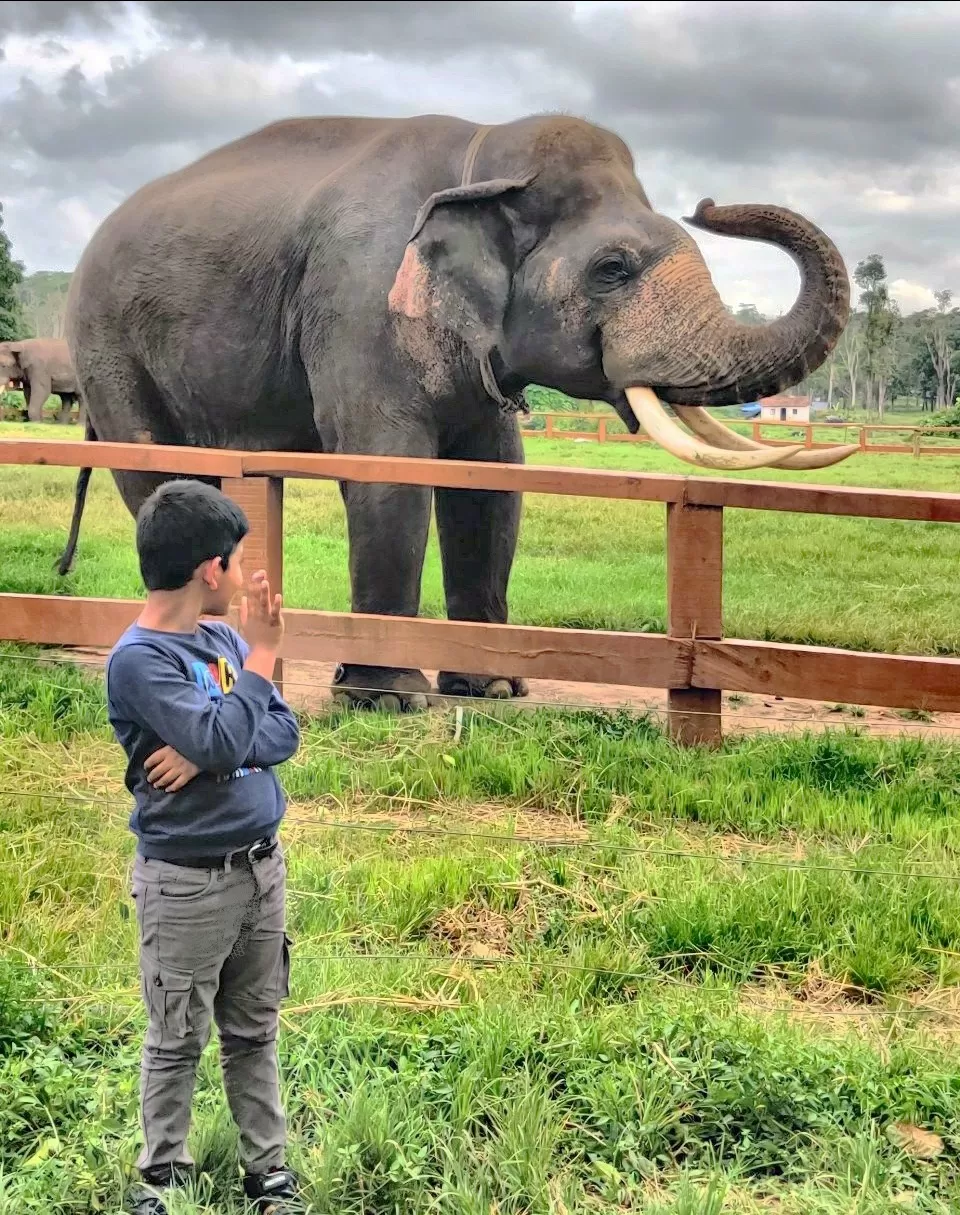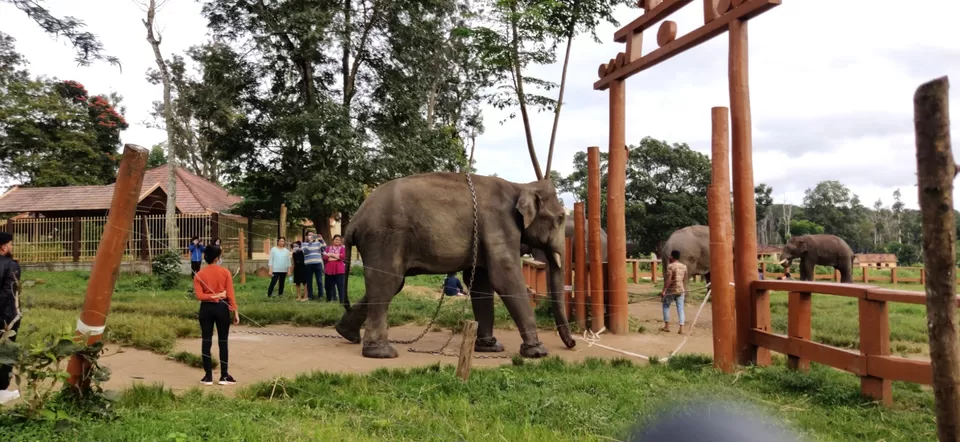 The trip to elephant camp is full of fun and I would suggest everyone to go there when you are around Coorg. The camp and many elephants and the management of the visit is well organized with very nominal cost of 100 INR each person.
To start with the short boat ride to cross the river and reach to the camp. Once you reach there you will be happy to see so many mighty elephants around you. Kids love the place a lot.
To visit the camp you have to match the visiting timings that start from 930 AM till 1130 AM in morning and 430 PM till 530 PM in evening. if you go in morning hours you will be able to see elephants being bathed by their caretaker. In evening you can just watch them go to water for eating food for drinking.
Now days going near elephants and elephant ride is stopped.