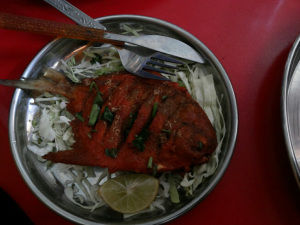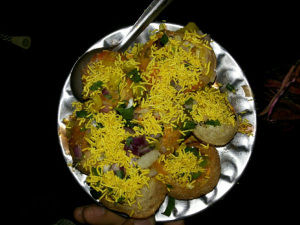 I bid farewell to 2013 and welcomed 2014 with open arms while having sev Puri in the small gallis of Diu. I spent three days in the small union territory of Diu enjoying the curvaceous paths and exploring the small villages of the country side. For those who are living in the 'dry' lands of the dry state of Gujarat- Diu offers comfort in literal and metaphorical sense. A lovely, virgin avatar of Goa, Diu proved to be the perfect getaway and a quick holiday.
We stayed in a small guest house (Cost: Rs. 1200 per night during the peak season of new year), and hired scooties (Rs 350 per day excluding petrol) to explore the roads of the city. On the shores of Andaman Sea, Diu has some inexplicable sights and experiences to offer. Do not miss the fish delicacies of Diu, team it with some cheap drinks and of course the mouth watering sev puris. I have never indulged in food like I did when I visited Diu.
Must visits at Diu include the famous St. Paul Church and Diu Fort. But apart from that, make sure you drive on the never ending roads to discover your own hot spots. We drove endlessly to reach a fishing village and saw how fishing nets are made before driving to the other end of the city to reach the Naida caves. We also went to a Tower of Silence which was dysfunctional now and visited Asia's largest sea shell museum. A humble place owned by an elderly gentleman, the museum is a must visit to praise and appreciate the magnificence of sea shells found across the country. While its a good idea to know about some of these places, you will enjoy Diu if you go without a plan and take the scooty and drive endlessly.
(Not posting any photos for the tourist spots. Go there to experience it)
Oh, did I mention, after a failed attempt two years ago, I was able to successfully ride my scootie. Also no visit to a beach is complete till youve spent hours siting on the sand, the waves touching your feet slightly while you sip chilled drinks.
Next time you have a couple of days free, make sure you visit Diu and come back delighted
How to reach: Overnight buses from Ahmedabad

Must Dos: Parasailing on the beaches, hiring a scooty, trying fish and chaat, and visiting the sea shell museum

Best time to visit: November through January