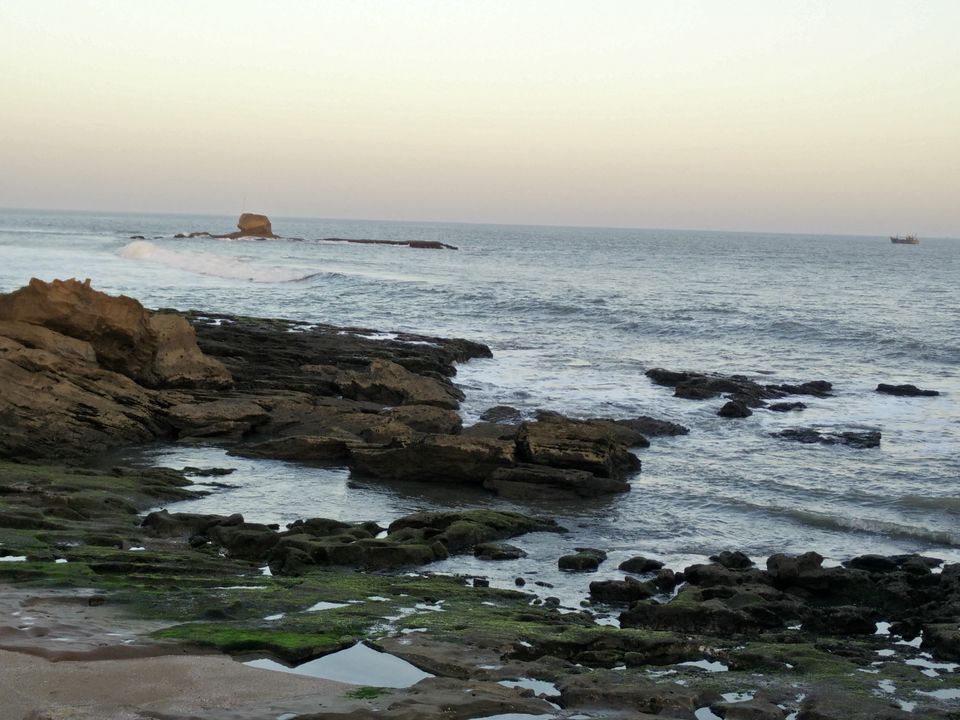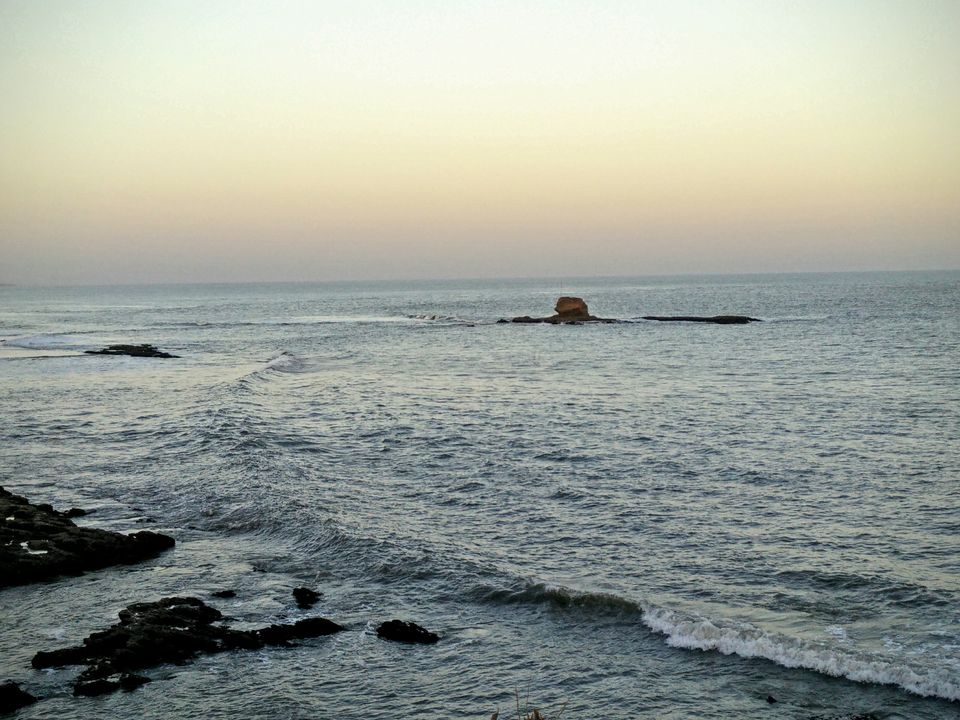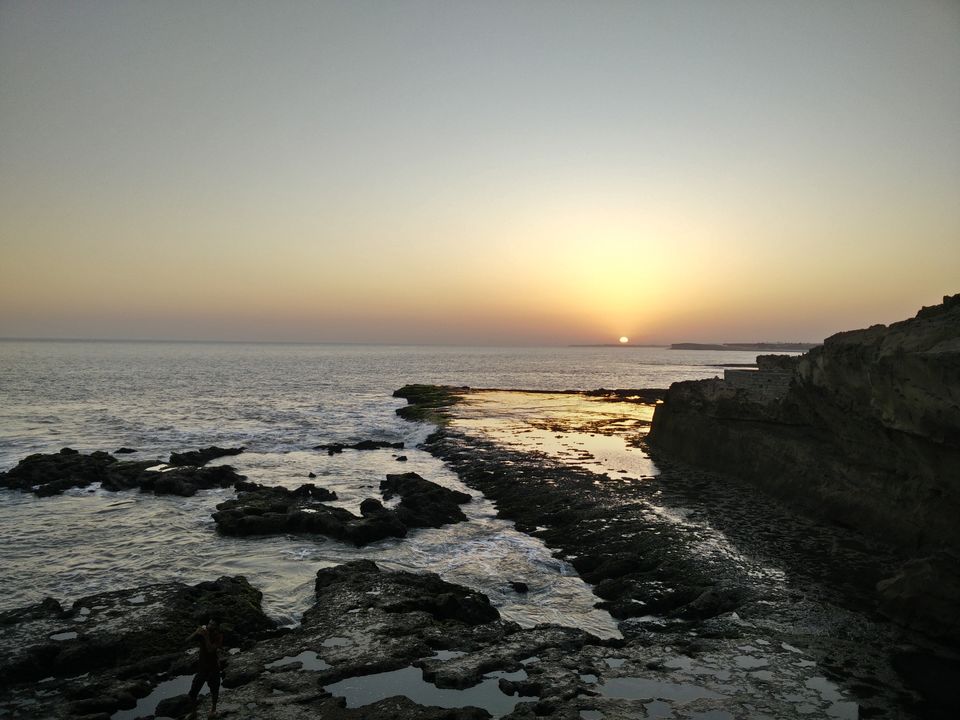 Diu is a small island city which covers end-to-end in about 40 kms. Like all island cities, Diu has beautiful beaches and a busy wharf which has boats coming in and out the whole day. Reaching Diu can be a lengthy or expensive affair (depending upon your mode of transport) if you are coming from Mumbai. We have an expert tip here, if traveling from Mumbai- you can take a flight to Ahmedabad and then an overnight bus to Diu.
The time taken to reach Diu could be around 12 hrs and under INR 3000, compared to 22 hrs by train or straight flights to Diu which are exorbitant.
Ghoghla Beach Wharf: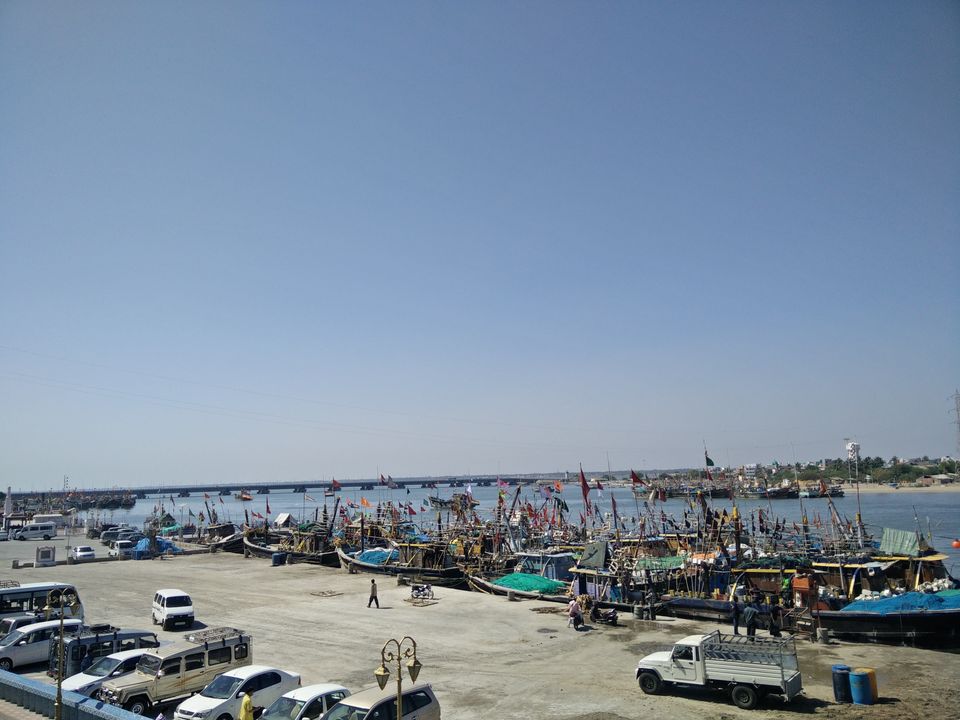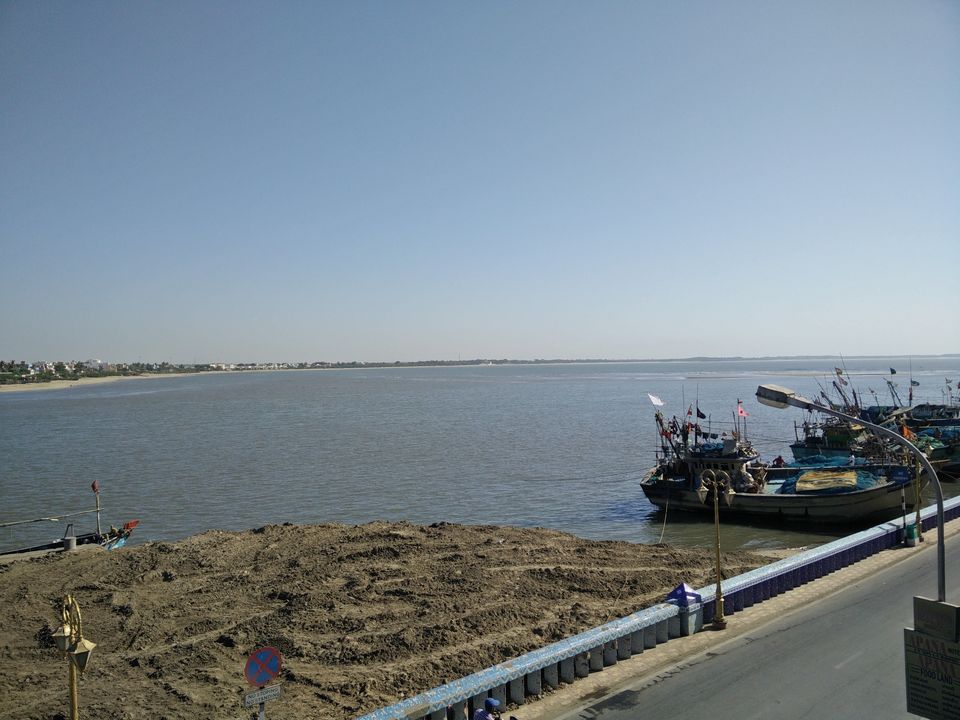 We checked into the most picturesque hotels in Diu – Aapna Hotel and it was well worth the money paid for the view from the verandah in our room. One could sit in the verandah and keep sipping beer the whole day and time would pass by.
Diu is great when it comes to Gujarati food. Food is reasonably priced and everything had a Gujarati touch. We missed any Portuguese influence in the food or the people, considering this was also a Portuguese hold up once upon a time. Temperatures in the month of March hoovers around 35 degrees celsius. Diu is hot but not sultry, unless you hike 3 kms or so, which we did the next day. The beach area balances the humidity and leaves you less sweating.
Chakratirth Beach: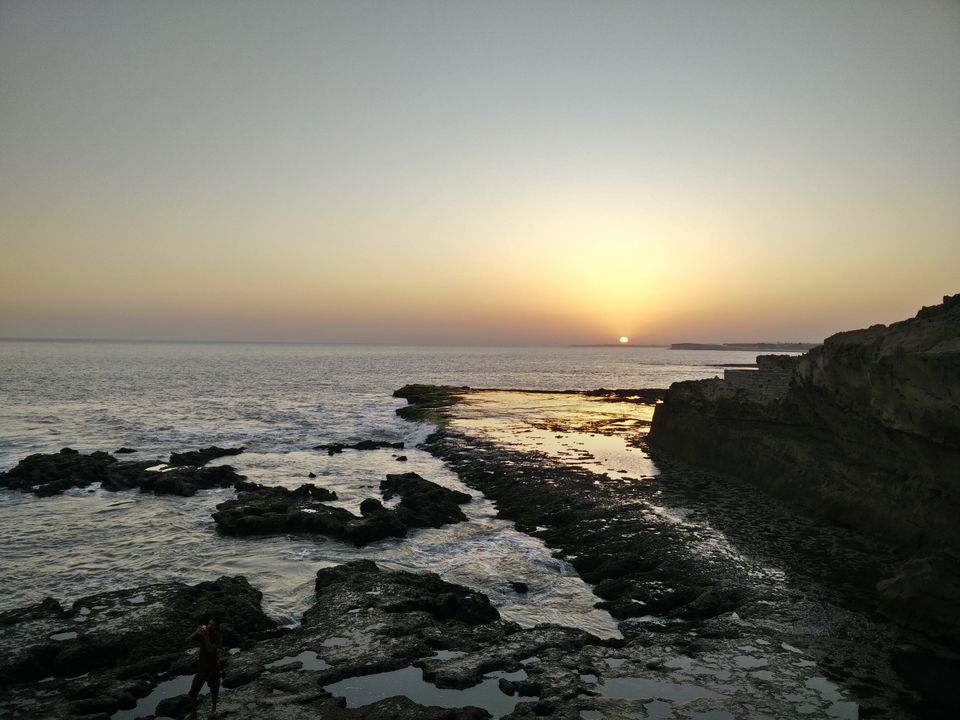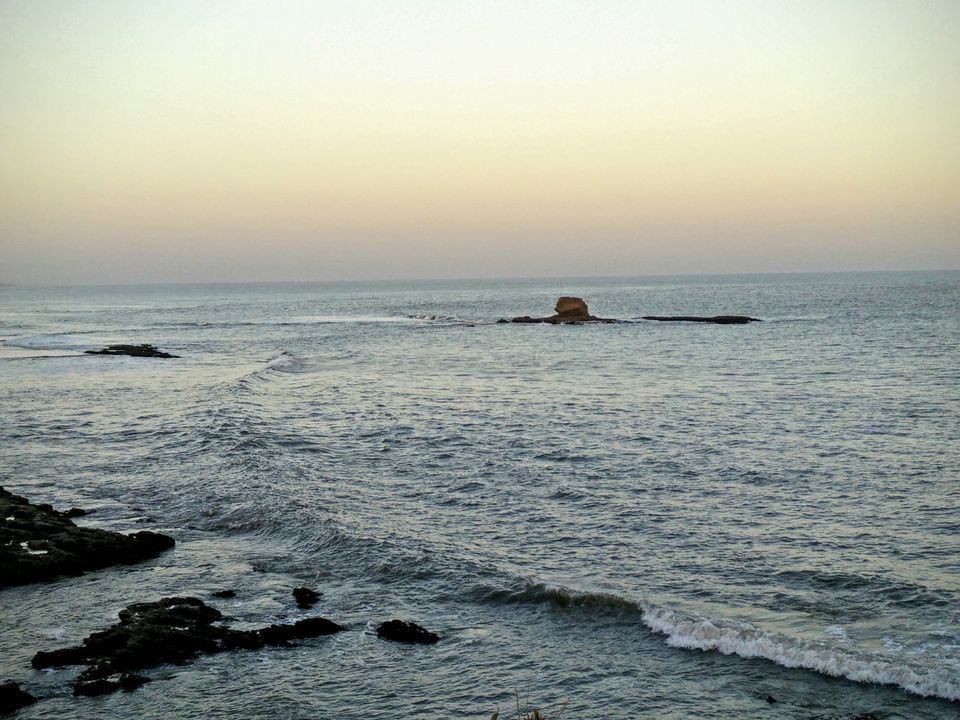 A 20 minute autorickshaw drive from the city center, takes you to the most elegant beach in Diu. Beaches in Diu are for those seeking silent pleasures at just watching the waves hit the rocks. The waters can be choppy and dangerous to be ventured into.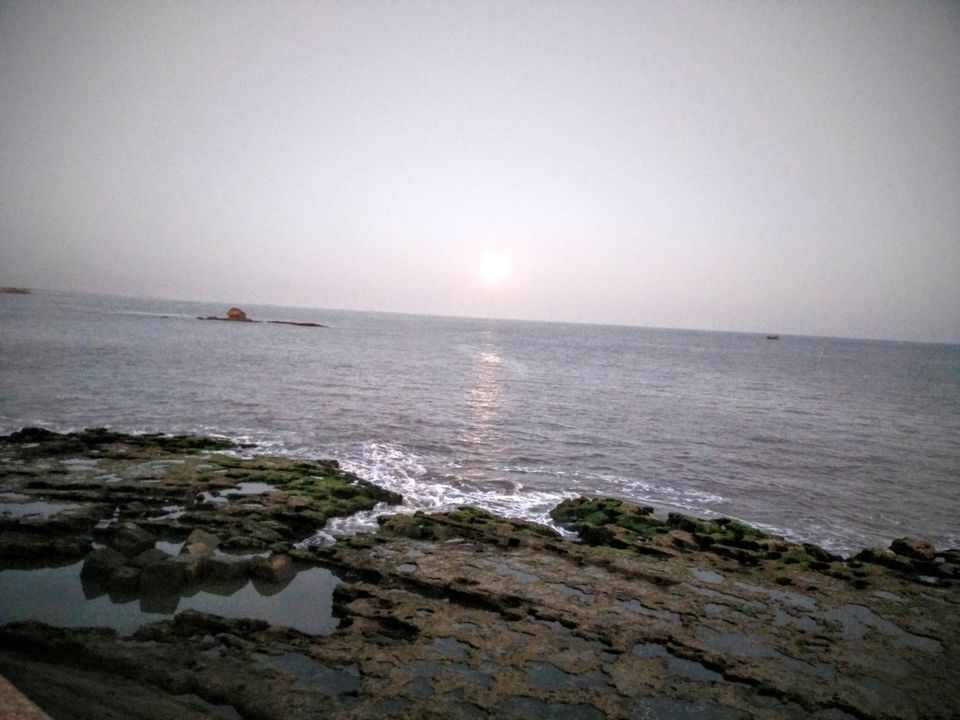 We know that sunsets and sunrises can be beautiful, here the moon steals the show. When the moon rises over the water everything comes to a standstill, there is just you, the sea and the moon in full glory.
The sun,sea, the sky and the moon all play their parts in quiet motion like characters from a well choreographed drama. The eerie silence as the crowd disperse doesn't scare you,but just enchants you to linger longer and be one with nature.
My recommendation – plan your trip around the full moon to experience the best moonrise ever.
Naida Caves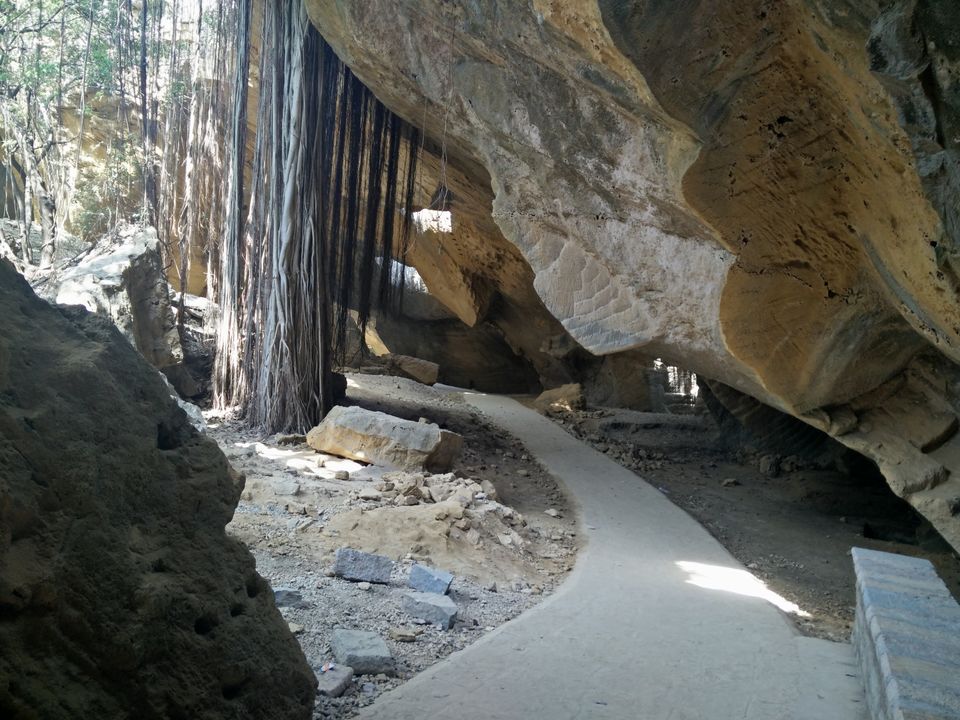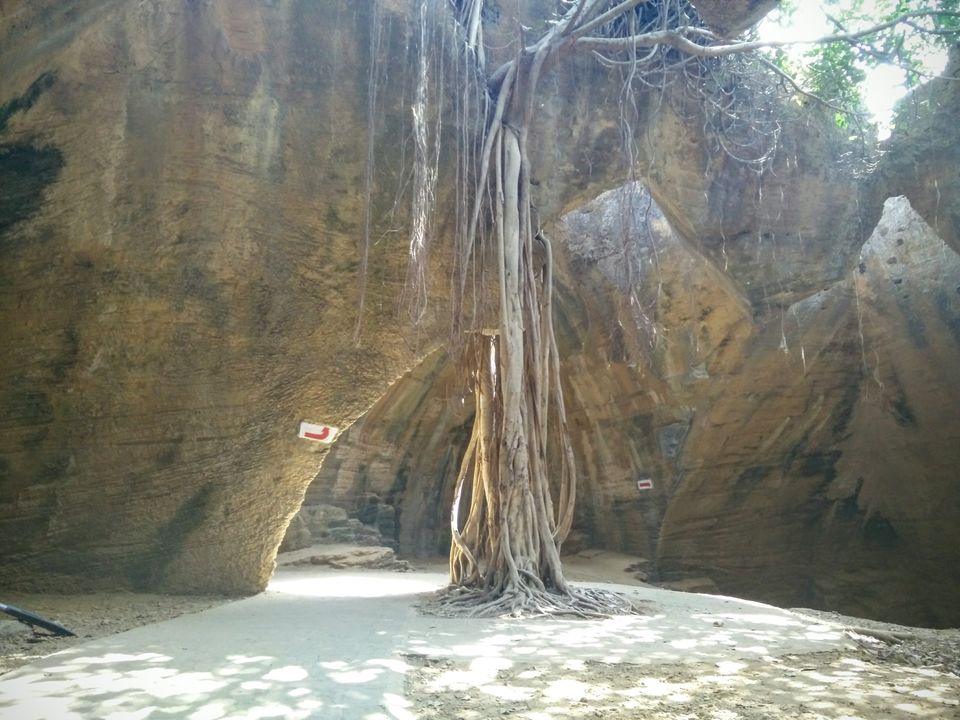 Locals would recommend visiting these caves in the night, probably because these caves are lit up in the night by halogen lamps and would thus appear spooky. We did it during the day and the natural rock formations caused by soil erosions amazed us beyond anything we could think off.
Diu is a photographer's delight, serene beaches which are not crowded like most popular tourist destinations. The sea has a different kind of a calm here and only rages on when the white surf of the waves hit the rocks.
Tips for tourists:
1) Diu with all its serenity is NOT Goa, so women should avoid short clothes, not do the solo act here, or even take off to Diu with your gang of girls. Diu is reasonably orthodox and avoiding unnecessary attention would make sense
2) Diu is a circular island which covers end to end in a little over 40 kms. Diu gives the best walkable roads possible with beaches every few kilometres. Most of the interior roads are almost empty and are best suited for long walks
3) My personal recommendation would be to avoid big restaurants which have been rated high on review websites .. Not worth the cost, nor the effort to reach them, instead look out for smaller eating joints, they serve the best, freshest seafood possible
5) Try getting a bike on hire and book it in advance when you are here. Regular autorickshaws are exorbitant and one would get easily fleeced.
6) Waters could be choppy and dangerous so will not recommend getting too much into the water in any of the beaches, except Nagoa beach
7) Don't miss out Naida rocks, the best natural rock formation I have ever seen. Diu is a photographers delight, so go trigger happy
8) Diu has a vibrancy which at first irritates you as you enter the market area, but the minute you step out into the interiors, quaint row houses greet you and you are transported to a quiet, friendly town
9) The Hokka or Palm trees are supposed to be a natural attraction here, they are far fetched, so don't miss them. Though I didn't find any Toddi shops, booze is easily available
10) I didn't see too many locals here, which was surprising. The place is filled with tourists, so I guess the locals have moved outta town or avoid the crowded areas
Overall, Diu is not for the party crazy or the food fanatics. What Diu offers is hard to describe. Diu has a serenity which first eludes you and then beckons you and then you are hooked on to it.
The beautiful, clean beaches are a sight to behold. If you are visiting Diu during the full moon, nothing beats a walk by these pristine beaches. The quaint row houses and winding lanes make you slow down and just be. The boats coming in and out at the wharf at Ghoghola beach keeps the area abuzz.Do not miss the boat ride at the wharf, its totally worth the time.
The calm sea which changes colours would mesmerize you and would not let you go.