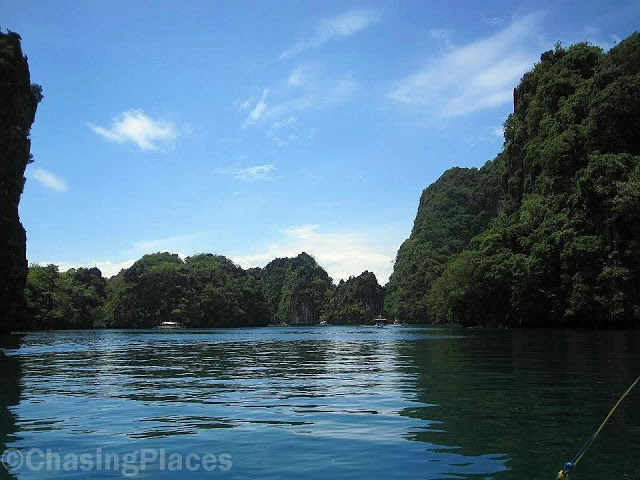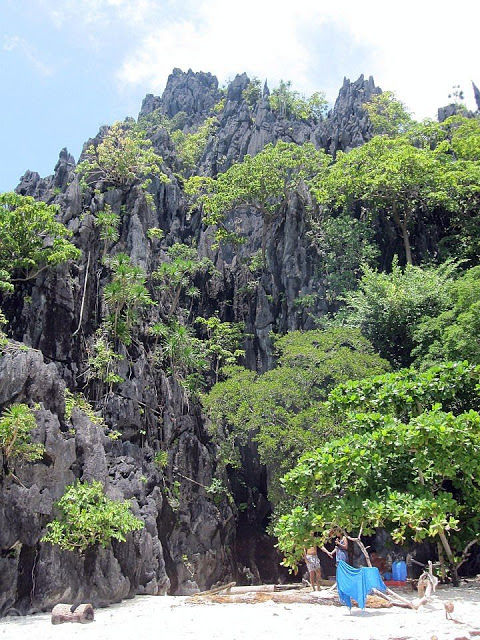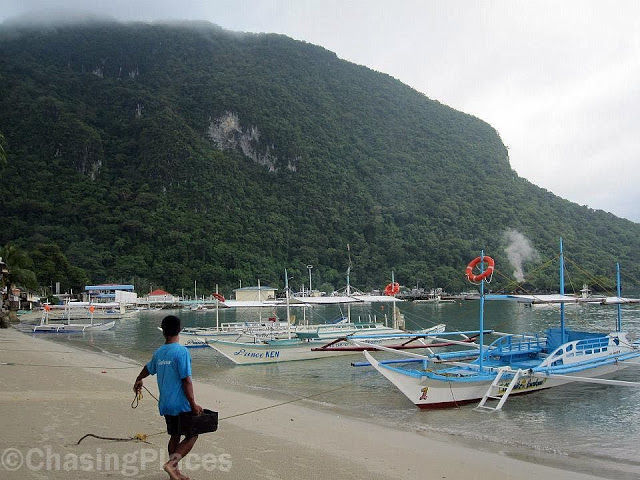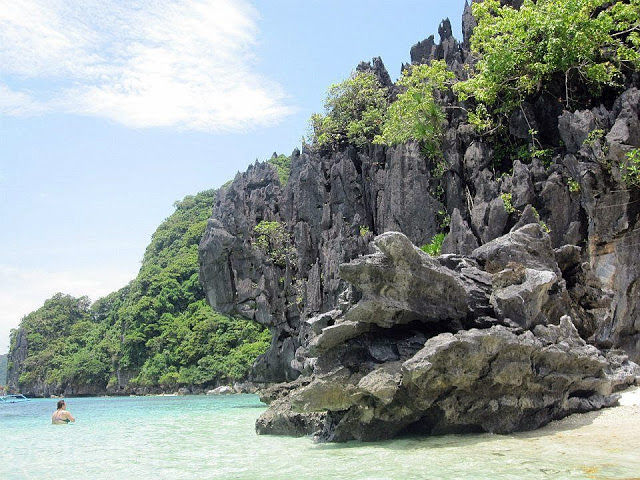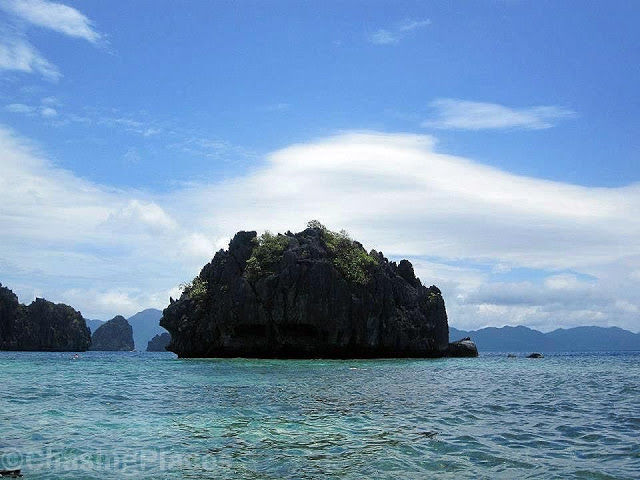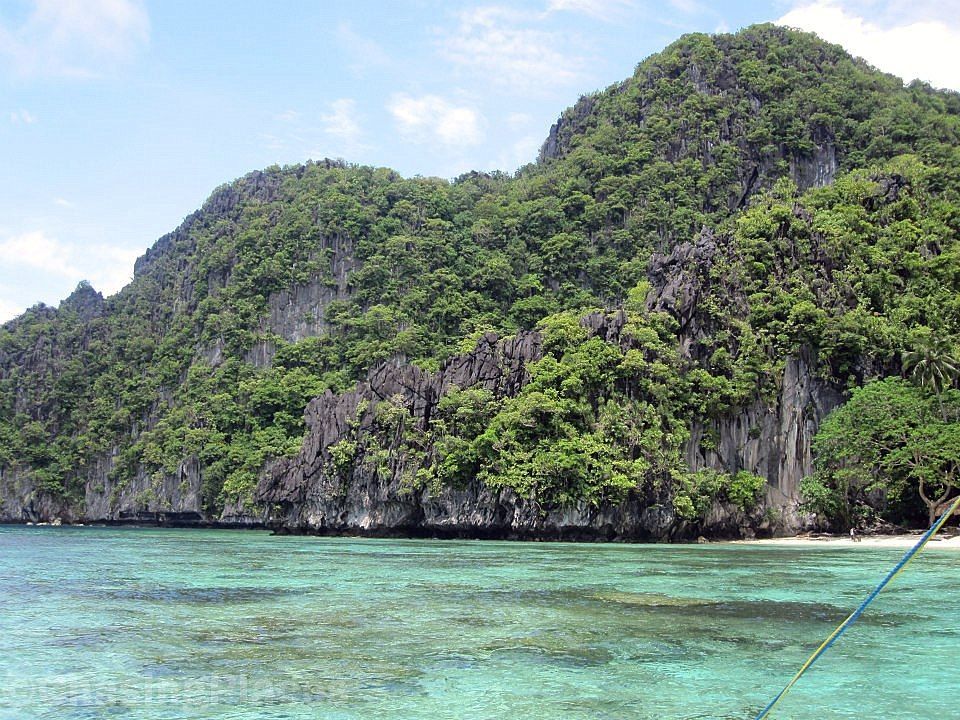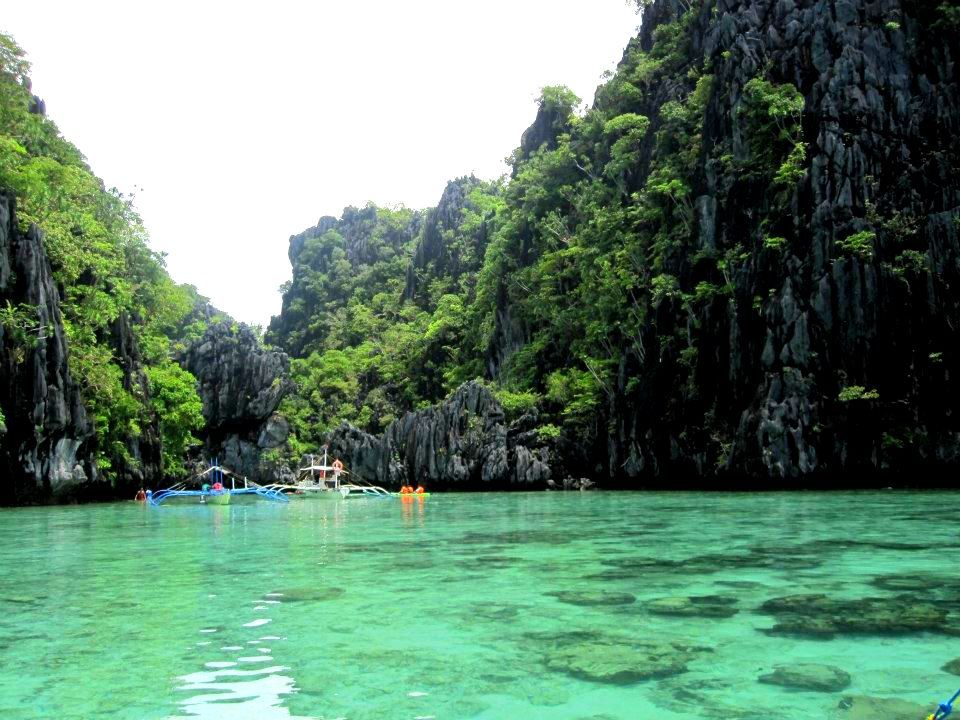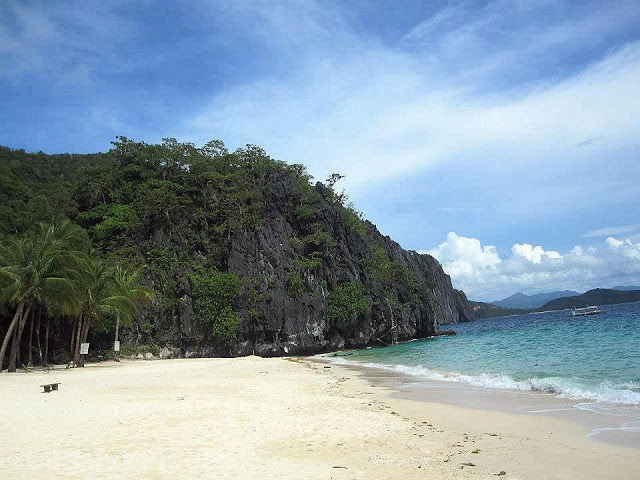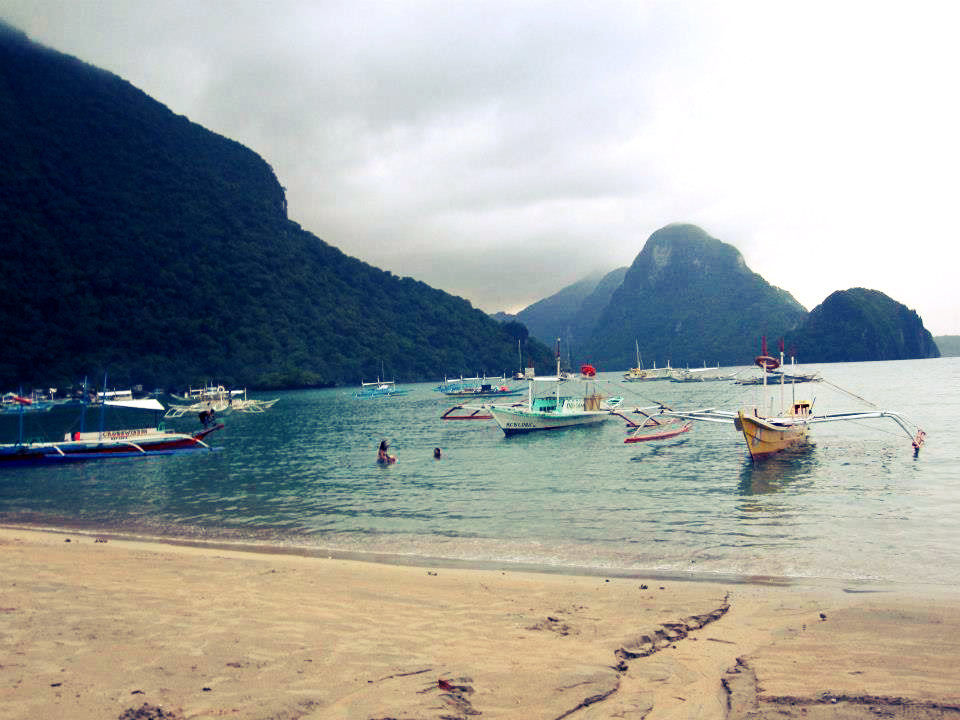 I was relieved when the driver finally said we've reached El Nido after the 6-hour bus ride. There's just something about the town that'll make you want to explore it ASAP regardless of the sore butt from the 6-hour bus ride and from being hungry from the trip.
Out of excitement, I immediately hopped out of the bus, hired a trike and told the driver to take me to Tay Miloy's Inn. After getting acquainted with the place and meeting the owner, I went around the town to ask people around of interesting places to see and things to do in their town. It was I guess untimely as just before I head to Squidoo's, it started raining hard.
My impression on the town of El Nido:
It's a laid back town where you can unwind. You don't have to worry about places to stay as almost every house, carenderia, and outdoor shop will offer you a room to stay. You also don't have to fret over food as you have tons of options. You can have a budget meal in a carenderia or spend an extra amount for a nice seafood dish. As with transportation, there are tricycles (minimum fare is P8) all over the place. You can also explore the town on your own by renting a motorcycle.
I went back to the inn earlier as what I've planned. I immediately hit the bed right after working on some online projects as the next day's my schedule to explore the paradise.
The next day I wake up early and get ready early to avoid the rotational blackout. The I go out to get some breakfast. Contrary to what others thought, staying in El Nido isn't expensive. You can have it the cheapest way possible. Did you know that you can have a filling breakfast at less than P100 here? Yes, it's possible! You simply just have to find ways to do it. How did I do it? I stuck with the local eateries.
Since it's too early to head back to the inn, I roamed around the town for a few minutes. In a bakery, I have the chance to engage in conversation with locales and migrants alike. If you've been reading my previous blog posts, you know how much I love talking to people. I may be an introvert but cultural exchange is something I couldn't resist. After a quick conversation and purchase of bottled water, I went back to Tay Miloy's to wait for the boatman who will also be one of the guides in the island hopping activity.
I was scheduled for Tour A island hopping activity with the Servant Tours. It had been taken care of the owner of Tay Miloy's. As much as I'd have liked to try all package tours, I couldn't mainly due to time constraints (had to head back to Puerto Princesa the following day). Package Tour A covers the big and small lagoon, the secret lagoon, the Shimizu island, and the Seven Commandos beach. I paid a total of P900 (P700 for the tour itself and P200 as environmental fee) for it.
The weather that day wasn't good. As I've mentioned before, it had been raining cats and dogs in El Nido for almost a week. It was still raining when we headed to our 1st destination, the small lagoon. That time I was worried with my things and secretly wished I bought that dry bag and waterproof camera case before I started this trip. Good thing, the boatmen have a brilliant idea of keeping our things dry – keep them in garbage bags and stow them in the boat's storage area. There are moments when I badly wish I had a waterproof/underwater camera with me. This instance is one of those moments. Because it was still raining that time, I couldn't bring my camera along the small and big lagoon. But I got some good pictures later.
This is more than just paradise.
Trust me; El Nido is worth that 6-hour bus ride.
You don't have to ask me if I'm going back for definitely, I WILL.
Tips:
*There are no ATM machines in the town so make sure you bring enough cash. There are however facilities for sending and receiving money (like Cebuana Lhuillier).
*There's currently a rotational brownout. It starts at 6am in the morning. According to locales, it usually ends at 12nn.