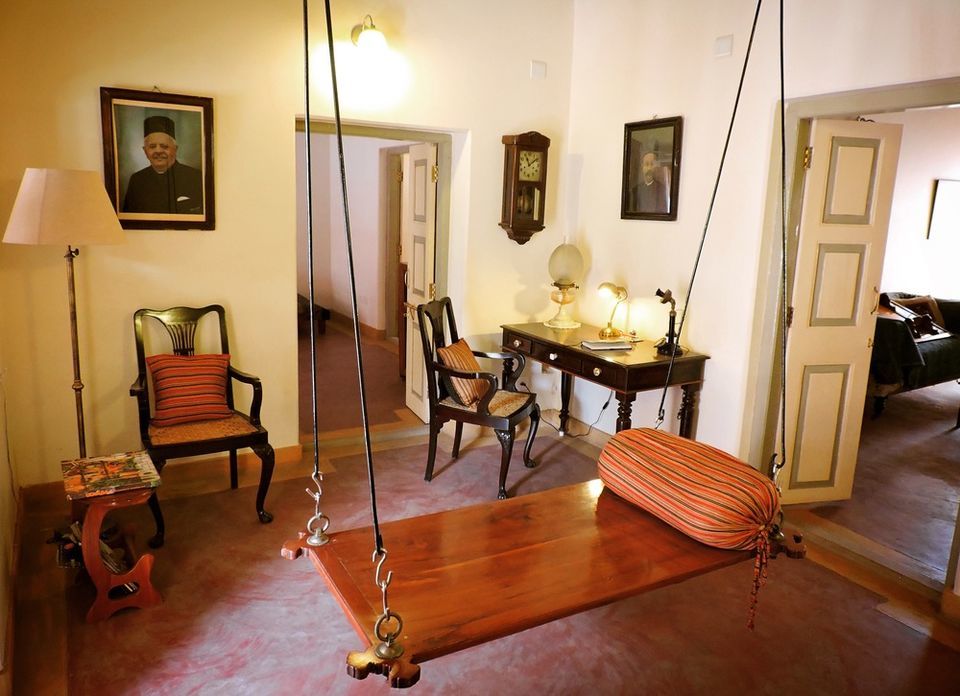 India's history often has many untold stories and unknown facts. One such interesting story is about The Bhuj House in Kutch. If you thought Kutch was only about the ever so famous Rann of Kutch and the local Kutchi culture, then you need to visit this amazing homestay located nearby that will amaze you with its old-world charm.
History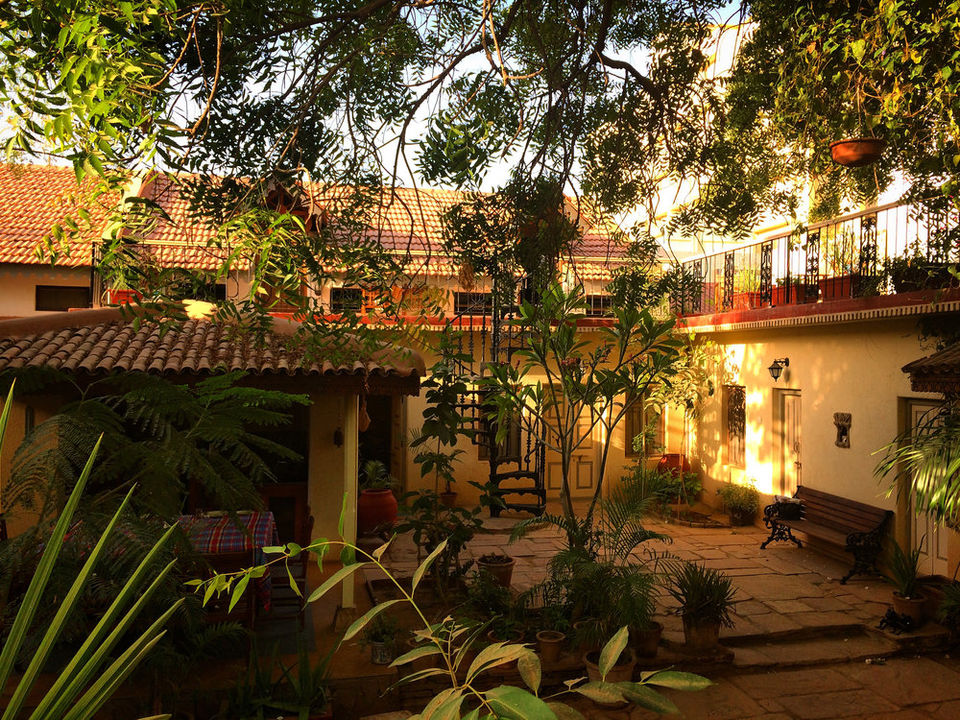 The British seized control over Kutch in 1819 and made it as their base, this area then became popularly known as the "Camp".20 Parsi families who stayed in the region favourably engaged with them on a social and economic level. One such prominent and respected personality amongst them was Pestonji Sorabji Bhujwala. Bestowed the title of Khan Bahadur by the British, he was known not just for his valour but also various social causes in the community. In the late 1800's he built this house along with the first and only Agiary in Kutch .
After Kutch lost its statehood in 1956, the Parsi population started dwindling. With the 2001 Bhuj earthquake and its massive after effects , the community had soon started moving away from this region. However, the great Pestonji' s son, Pestonji the II would often visit his ancestral home with his family. Although this home had withstood nature and devastating earthquakes, it was now just a shadow of its former glory. After the demise of his aunt Roda, the last Parsi resident of Bhuj, his son, Jehan questioned the future of the house and its history and took it upon himself to refurbish it.
The Restoration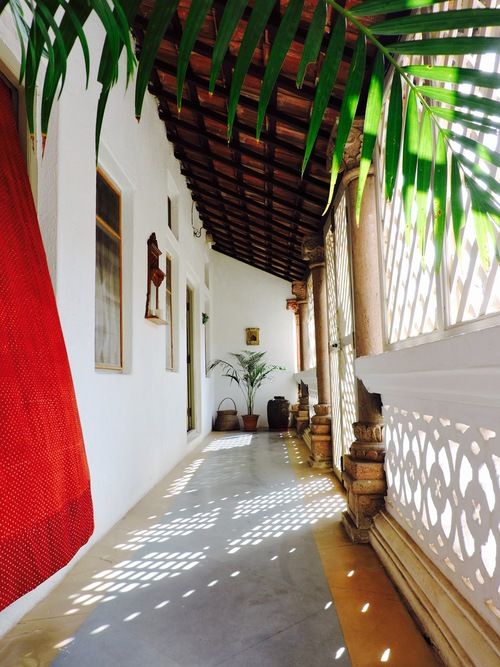 Now owned and managed by Jehan and his wife Katie Bhujwala, the restoration took a long time. Large courtyards, open pantries, vintage detailing and a welcoming kitchen were some of the things that were made a part of this magnificent project. Now spread over two floors, the family has added details like local crafts, textiles, antique furniture and the family's personal belongings from the past to give a touch of history to the house. However, they have also ensured adding all the modern-day comforts such as WiFi and air-conditioning to ensure that guests have a comfortable stay during their visit.
Jehan and Katie are both no strangers to managing such properties, as they also manage the popular Jungle Retreat in Kanha. Shuffling between these 2 properties, they love to interact with the guests when they are around and the rest of the time, the caretaker ensures everything is in order for your stay.
The Rooms
Every room in the Bhuj house is unique and comes with a story. There are 4 rooms in the house with different accommodation facilities.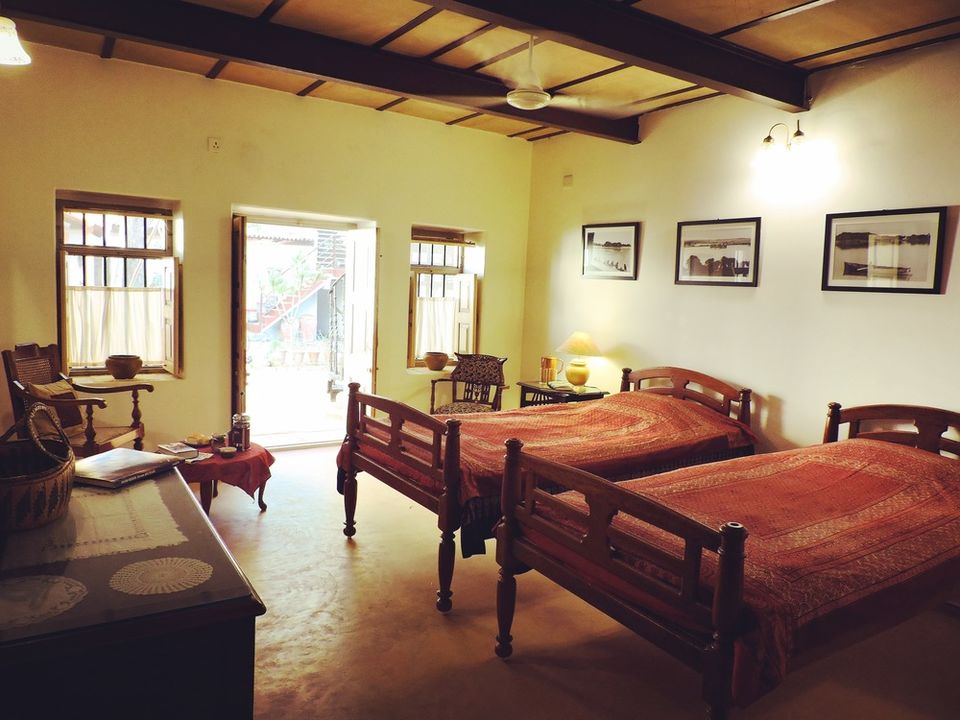 Rohee which is named after their cousin can accommodate upto 3-4 people and has plenty of space with an additional bedroom/study.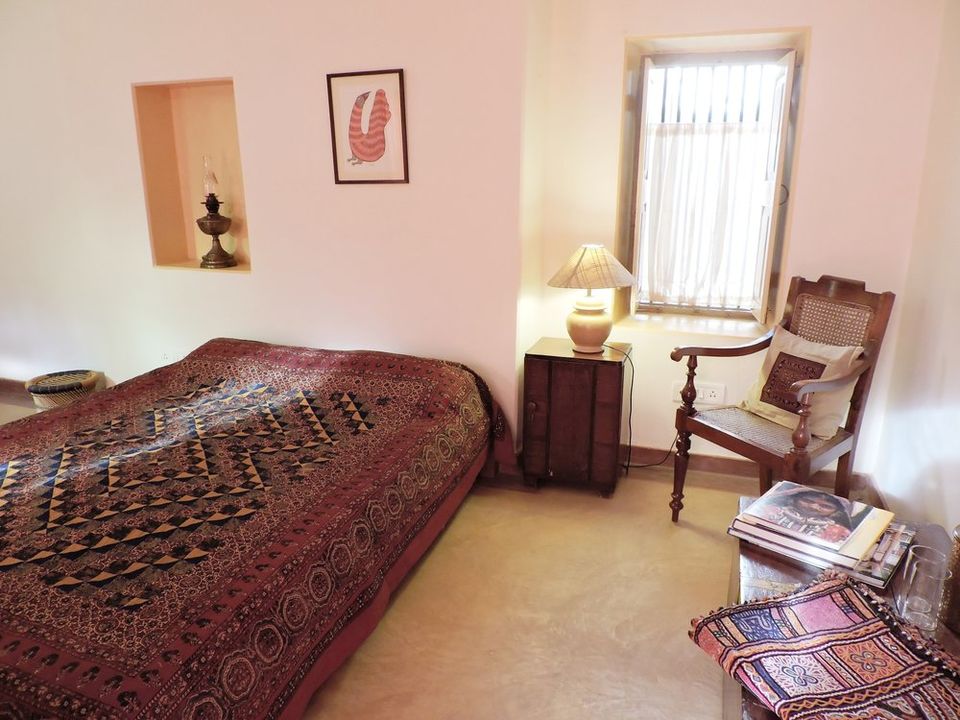 Nano which means little in Gujarati is perfect for a couple stay and is a lovely space converted from an old storeroom.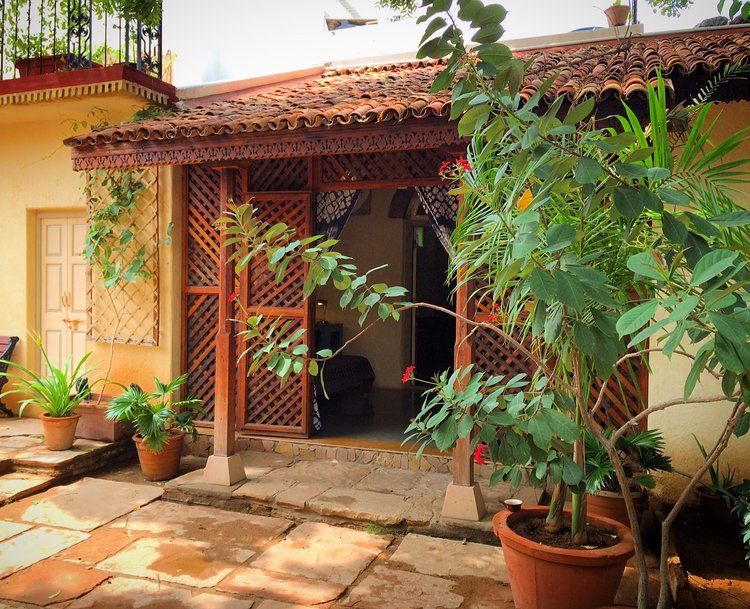 Jafri is a well-lit room for 2-3 people which has been converted from the old outdoor toilet block!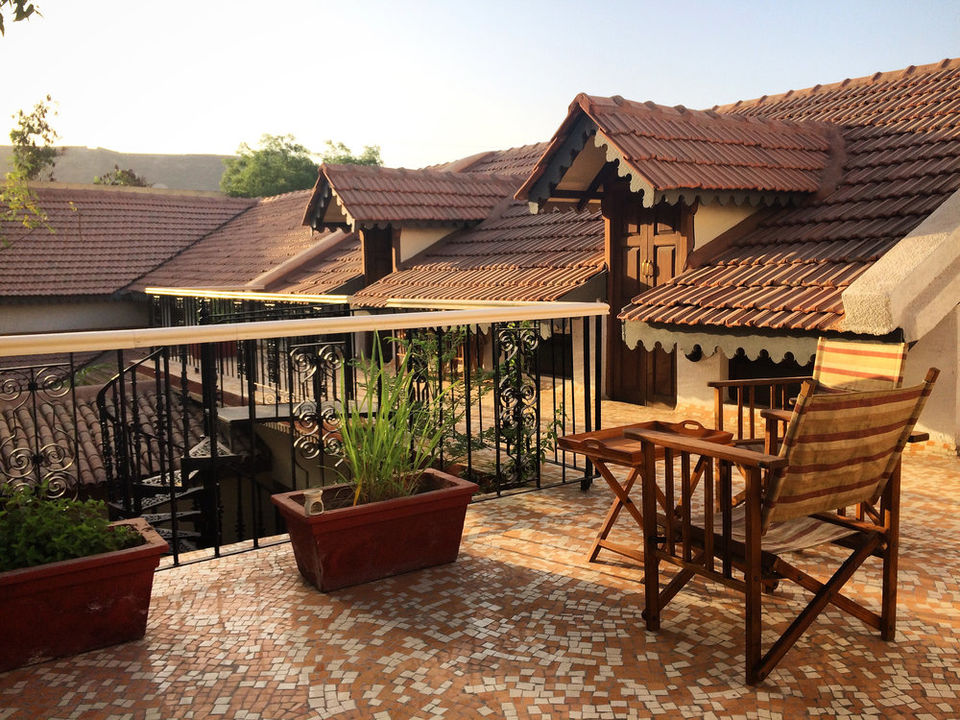 While the rest of the rooms are on the ground floor with an access to the open courtyard, the fourth room called Agassi is on the top floor. Agassi means terrace or balcony in Parsi Gujarati;and this has huge open terrace spaces and a sloping roof.
What's special about it?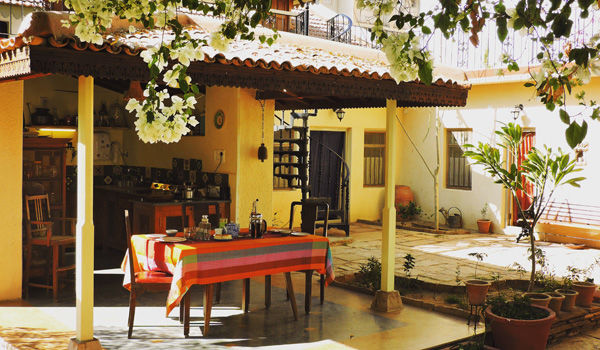 Apart from experiencing Parsi culture in Kutch which is a rarity, the food here is a well-known speciality of the homestay. Their 24-hour pantry is always stocked with fresh home cooked Parsi food. Apart from the Kutchi cuisine that you can eat here, you can indulge in dishes such as the Akuri, Dhansak and Chicken Farcha with spices used from the manager's home. You can enjoy your meals in their open courtyard.
Things to do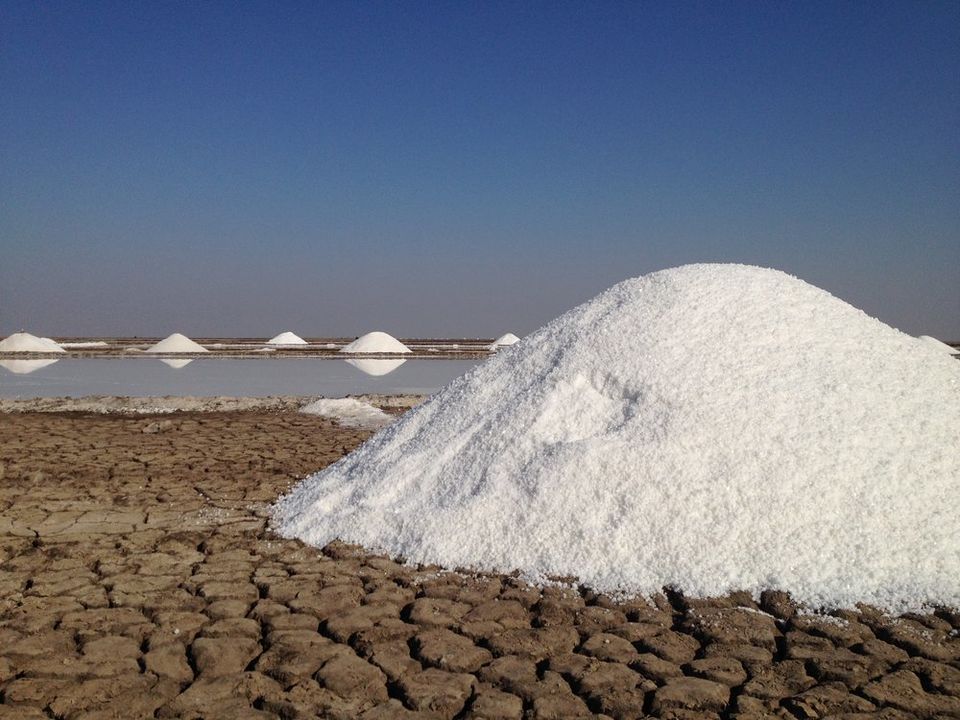 There are endless places to explore around the homestay. The great Rann of Kutch is only 90 mins away. You can make this as a daytrip and visit the coastal town of Mandavi nearby. You can also take a stroll around the local village to interact with the villagers who are very friendly and welcoming. For wildlife enthusiasts, there is an abundance of birds such as flamingos and pelicans in the region.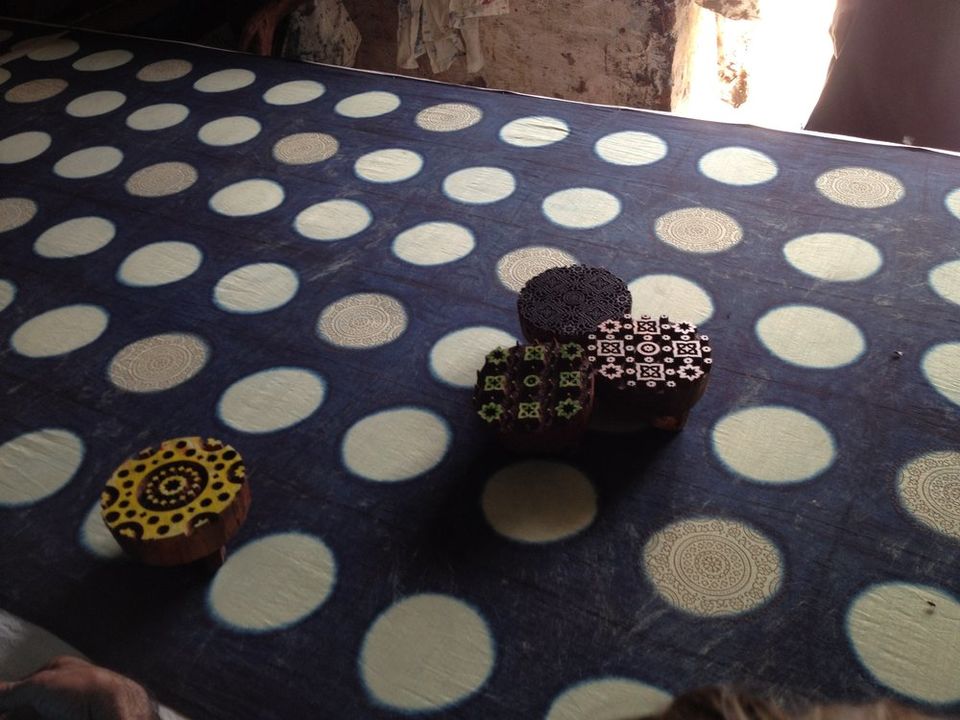 The nearby bazaars are a must visit to take back local souvenirs and crafts or to enjoy local delicacies. For more options to explore in Bhuj, click here.
How to reach
By Air: The nearest airport is at Bhuj located about 15 mins away from the homestay. All major airports are connected to it through regular flights.
By Train: Nearest railway station is at Bhuj and is just 5 mins away from the house.
By Road: The roads to Bhuj are in excellent condition and can be easily reachable via major cities such as Mumbai, Ahmedabad etc. The house is located 5 mins away from the bus station.
Getting Around:
Local autos are available right outside the house for easy access around the city. The hosts can also arrange for a local guide to take you around the city for easy navigation.
Cost:
The Nano room costs ₹5100 per night. The other rooms are available at ₹6100 per night. All rates are for twin sharing and include breakfast. Meals are charged extra as per requirement.
You can book your stay here!
Have you been to any such gorgeous homestays? Write about it on Tripoto!
Check out videos and more on Tripoto's YouTube page!