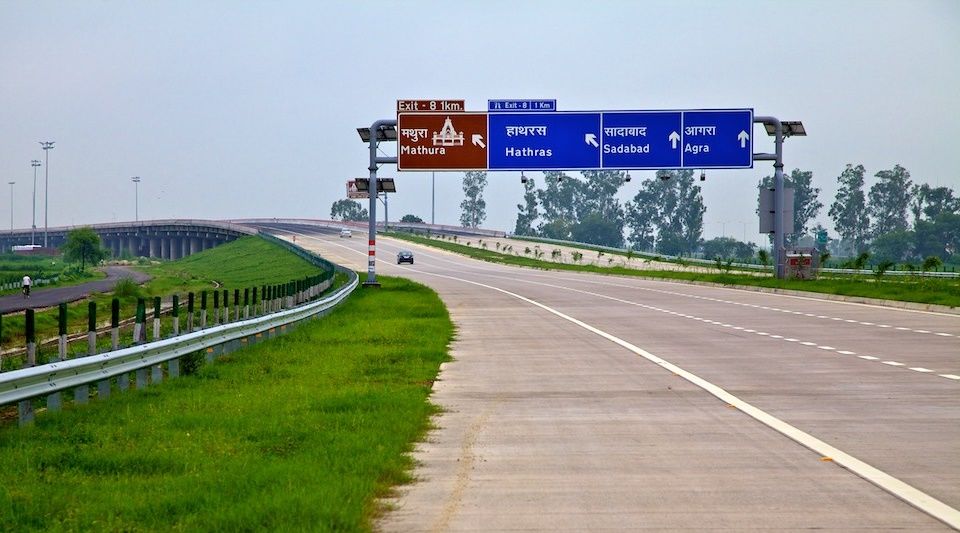 Welcome to my place. I am happy to see you here. Hope you love long drives and empty roads. its fun to cruise on such roads and we know it as National Highways. India has a road network of over 33 lakh Kilometeres. United states leads in this category with 6.58 Million kilometers of roads network.
These highways and roads goes through a lot of thrill. it goes through Metro cities, villages, sea side, mountains and valleys. These roads have a very important role in development of infrastructure of country. These are the roads which connects us to different places and regions of our country. For people like me who love traveling especially by road, highways are on of the best thing we have
I have many plans of traveling different places and going here and there. As I love highways to travel by, I have prepared list of 6 best national highways on which I love to drive and it will be a pleasure to me.
For information : There are many minor and major highway projects going on and one which is in my list from now is Golden Quadrilateral Highways network .
So here are, 6 National Highways I would Love to Drive On
#1. NH-7 (The Longest in Country)
Length of Highway (in Kms) : 2,369 KmsStart & End Point : Varanasi to KanyakumariRoute : Varanasi >> Jabalpur >> Nagpur >> Hyderabad >> Bangalore >> Madurai >> Kanyakumari
National Highway 7 (NH 7) is now known as National Highway 44. This is India's longest highway. Majorly this highway is 3,745 Kms long after its renovation. Now it is starting from Srinagar and goes till kanyakumari. So, it is connecting two ends of India. it is being maintained by CPWD. It is also a deadly highway for people of Telangana. It has cuts between the road which people uses to cross road. Vehicles are moving at around 80kmph to 120kmph generally. This is a beautiful highway to drive on. it is preferred to avoid this highway at night because it lacks lights at many places. Roads are very well built and goes through beautiful curves and nature. it ends on a beautiful road sided by Arabian sea.
#2. NH-6 (Old Numbering)
NH 6 (Old) is a busy route. It goes through the beautiful curves and nature meeting cities and villages in middle of ride. It is a part of national highway network of over 1,949 Kms in stretch. it connects gujarat and kolkata. Again it is suggested to avoid this long highway at night because it lacks street lights at many places in journey.
#3. Leh-Manali Highway
Click the play button of song I have mentioned just above of this line. Yes, this is from movie Jab We Met and the location is exactly the Leh Manali Highway. So, I don't need to mention more about the beauty of this route. It is also filled with surprises and deadly curves and hill climbing and decent roads. Many places are good for railroading between this route. If you are very good at driving and also have an SUV then I would recommend you to go by Car otherwise ignore this. You can also take your sedan and hatchback but it not preferred by me especially.
#4. Delhi to Agra via Yamuan Expressway
Length of Expressway (in Kms) : 165 KmsStart & End Point : Delhi to AgraRoute : Delhi >> Mathura >> Agra
As I am living in Delhi and my Hometown is Agra, this is one of the most common route for me. I also have been to Agra may times via NH2. NH2 takes about 220 Kms to reach agra from delhi and at the same Yamuna expressway is only 165 Kms to reach agra from delhi.
Advantages of going from Yamuna Expressway are :
Almost Empty Wide Roads. Well Built Roads. Lights almost everywhere. Less Distance to cover. Better fuel efficiency. No slowdowns.
Disadvantages of going from Yamuna Expressway are :
High Speed has been major reason of accidents on Yamuna Expressway. Higher toll charges. In Summers there are complaints about car tyres getting burst on way due to material used in making these roads.
Precautions to take at Yamuna Expressway :
You need a properly serviced vehicle. Try not to cross 120Kmph mark. (people do 180 Kmph here) Make sure to use all mirrors and indications properly to avoid any cause from high speeding vehicle. Make sure that Car Tyres will be in good condition. Make sure that your Car can go 120Kmph easily without any vibrations and unwanted sound.
These are the things I had which I told you according to my experience. I have a WagonR which I never taken on Yamuna Expressway because it doesn't comply with these things which i have mentioned above. if you also have a vehicle which doesn't comply then go via NH2 on which average speed will be around 70-80 Kmph. have a safe drive.
#5. Mumbai to Goa by NH17 (The Roadtrip Route)
So, here is the elephant in the room of highways which are considered for Roadtrips. This is the most famous and favored highway considered for roadtrips by Youth especially. Road is just smooth as butter and you can enjoy your ride on last gear but make sure that you'll be in control. Don't overspeed because this route is full of sharp curves and exciting roads. So, use some sense and behave like a mature guy till steering is in your hands.
#6. GT Karnal Road - NH1
Length of Highway (in Kms) : 120* KmsStart & End Point : Delhi to KarnalRoute : Delhi >> Sonipat >> Murthal >> Samalkha >> Karnal
Its a pleasure to drive on this 8 Lane highway. This road starts from Mukarba Chowk and continues till Karnal. After karnal the road gets different to many highways and also become conjusted. This road goes throuh the place of Dhabas which is Murthal. You have Haveli on route and the famous Amrik Sukhdev dhaba for their famous paranthas and quality of service. You also have amusement parks and water parks on the way.
So, these were few roadtrip plans from my side for coming year. You can also tell me about your plans or share experience if you have about these routes which I mentioned above.
Source: http://www.shashankkulshrestha.com/10-national-highways-i-would-love-to-drive-on/