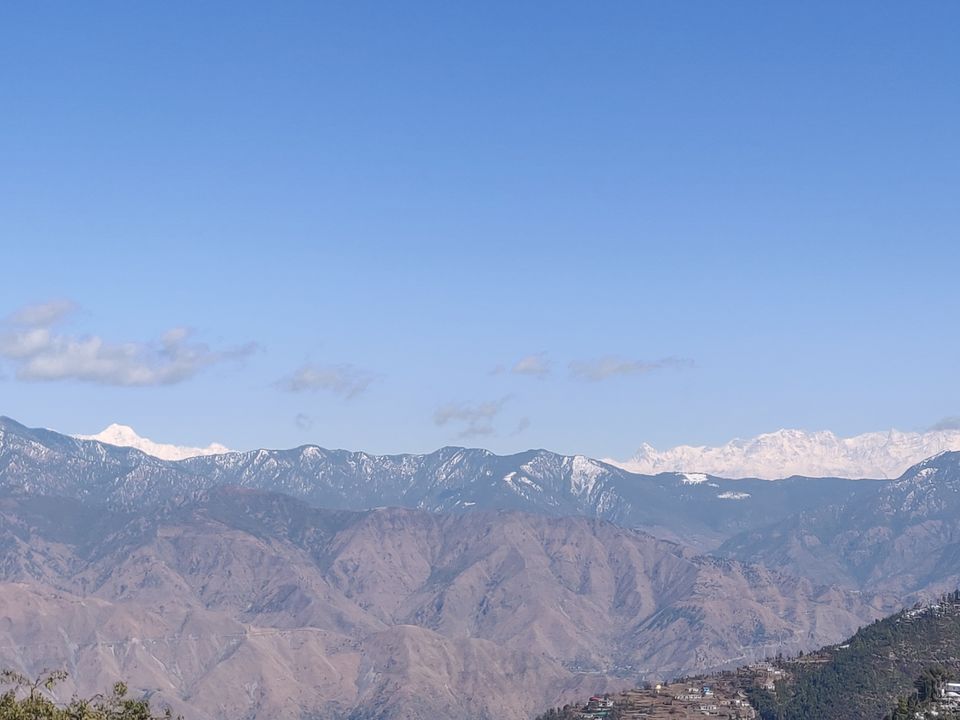 Mussoorie may not sound like an offbeat hill station but why not head to this Queen of Hills when you cannot afford leaves from work and you are looking for a low budget weekend holiday. Let your Netflix take a break for this weekend so that you can relish the indulgence into Mussoorie hills for a while.
From Delhi, you can drive to Mussoorie as it's an approximately 300 km stretch which will take you around 7 hours to reach so preferably plan to leave from your place during early morning hours on a Saturday. Alternatively if you do not wish to stress yourself by driving this long a stretch, you may catch an early morning Dehradun Shatabdi from the New Delhi Railway Station which also halts for 2 minutes at Ghaziabad Junction. I personally love travelling in Shatabdi and have travelled in Delhi-Dehradun Shatabdi quite a number of times. The food they serve is hygienic and tasteful, chair car seating is decently comfortable and you get to witness scenic vistas all through your journey from the window. The train starts from Delhi at around 6.45 am and arrives in Dehradun at around 12.40 pm. You can grab your lunch at Sagar Restaurant which is walkable from the Dehradun Station. If you are driving your way to Mussoorie from Delhi, you may halt at Bikanerwala, Cheetal Grand, Namaste Midway or if you are a Shikanji lover then there is no better place than Jain Shikanji. All these places fall within 150km of distance from Delhi. Now if you wish to explore a bit of Dehradun before you reach Mussoorie then you can head to Tapkeshwar temple which is a Hindu temple built in a cave, Budhist Monastery or Sahasradhara if you can spare enough time as it is 15 km from main Dehradun city. People gather there in large numbers to see the beauty of waterfall and caves. Budhist Monastery is my personal favourite- peaceful, calm, clean with exquisitely captivating views. Those travelling to Dehradun via Shatabdi can either take a bus to Mussoorie post lunch or hire a taxi. The Dehradun Mussoorie bus stand is near the railway station itself. Also, I would suggest you to pre-book the hotel in Mussoorie for saturday night whether its peak or off season since it is always crowded on weekends. You may opt for Brigadiers Cottage for a boutique homestay experience which is near the Kempty Falls, or the Royal Orchid Fort Resort, Savoy, Jaypee Residency or Rokeby Manor if your budget falls on a higher side. I had pre-booked the Royal Orchid Fort Resort as it was on a peaceful site on the Picture Palace Road. It takes around 1.5 hours to reach Mussoorie from Dehradun, distance being 35 km approx. Plan to reach your hotel by early evening so that you will have time to explore the Mall Road and Tibetan Market or you may keep it for Sunday if you wish to spend the rest of the evening at leisure in your hotel. Or you may go to the Camel's Back Road for a sunset view. It is a road along a camel's back shaped ridge and is considered to be an attraction of Mussoorie. The stay at Royal Orchid was extremely pleasant - cosy rooms, hill view from the window, a nice open rooftop restaurant, delicious food and the best service from the staff anyone can wish for. They have huge and profound garden sites which provide magnificent views of mountains, Doon valley and entire Mussoorie. Enjoy a cosy sound sleep at your hotel overnight.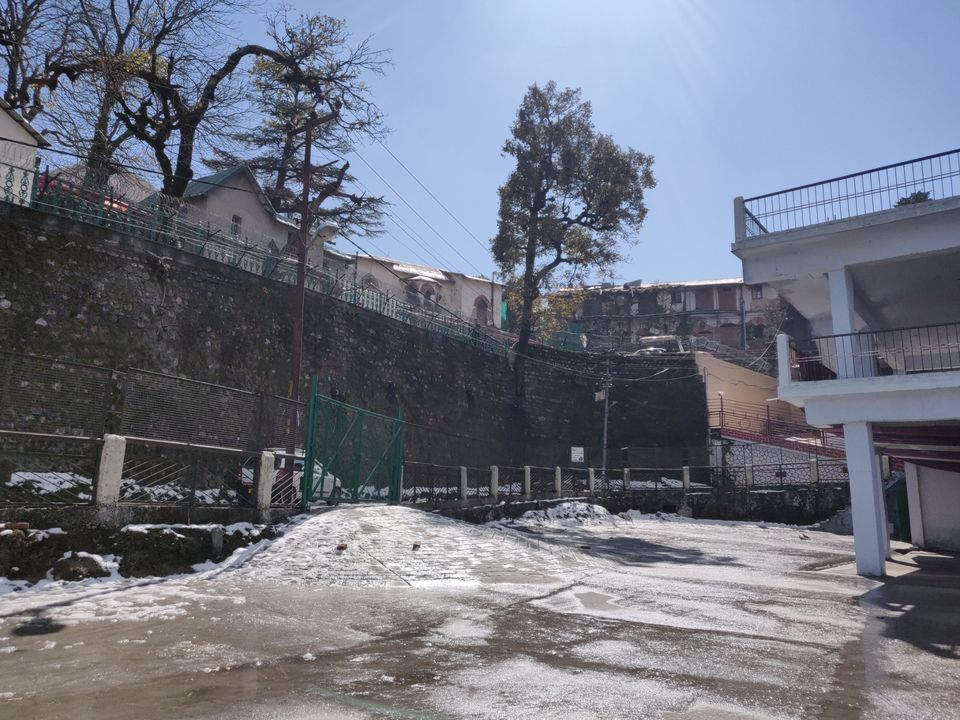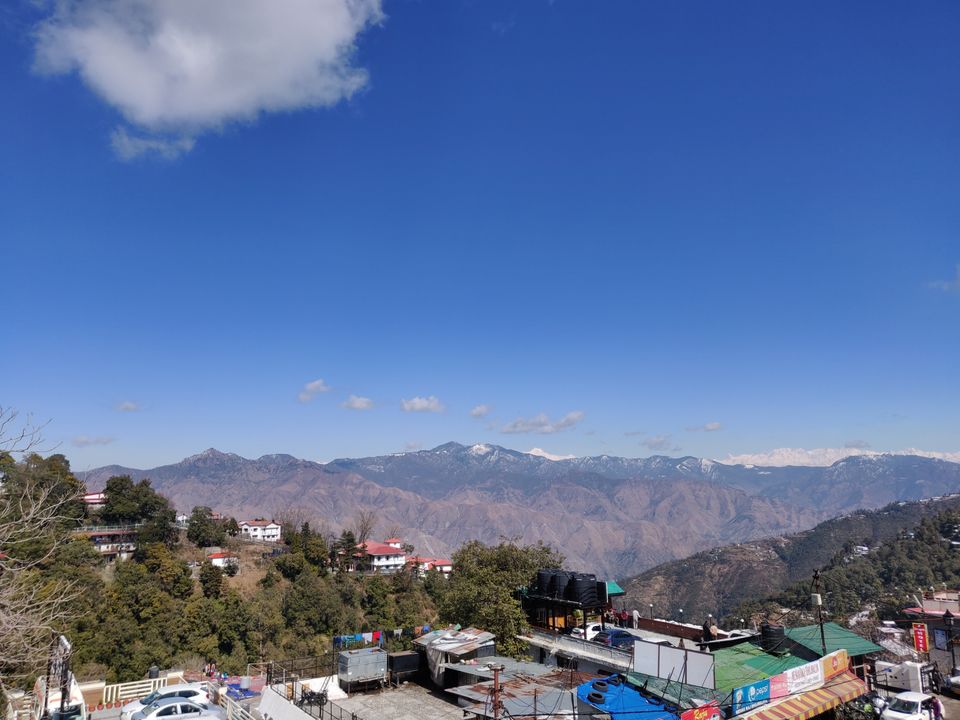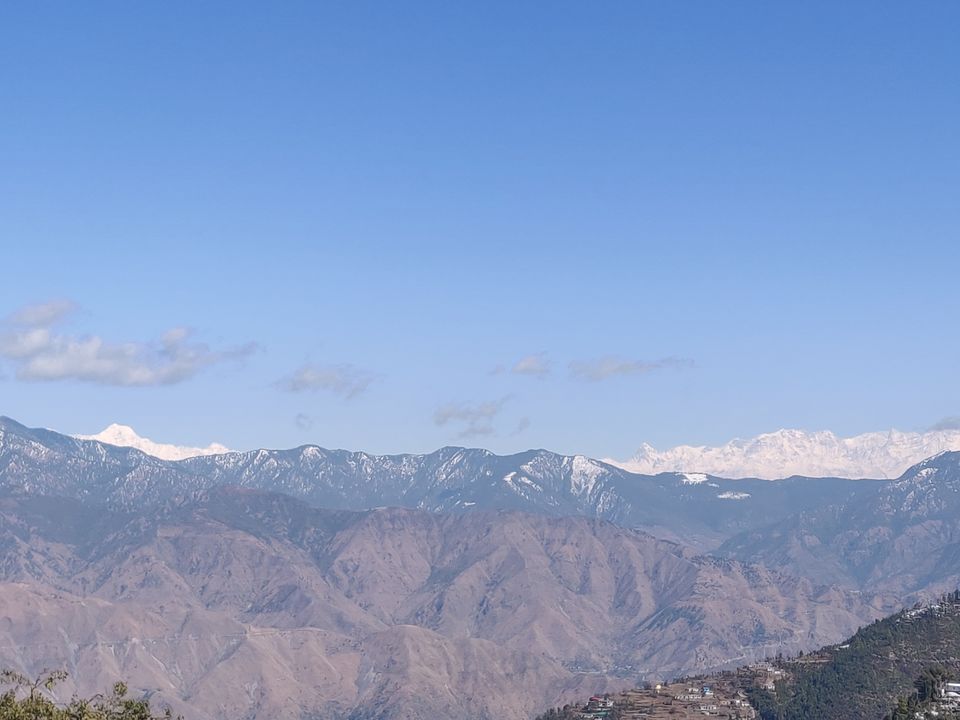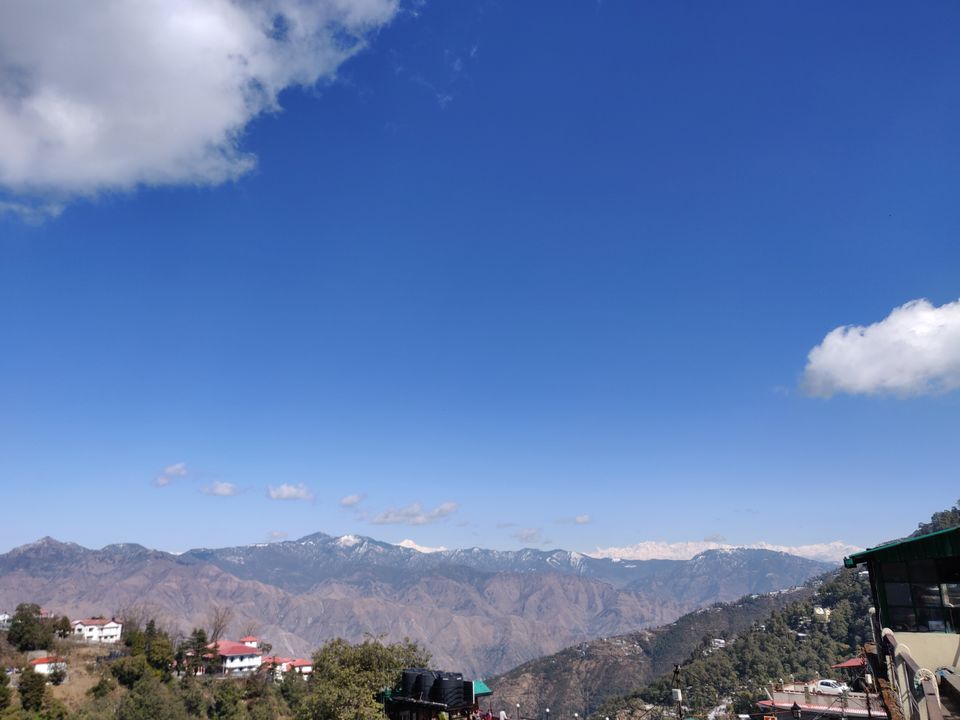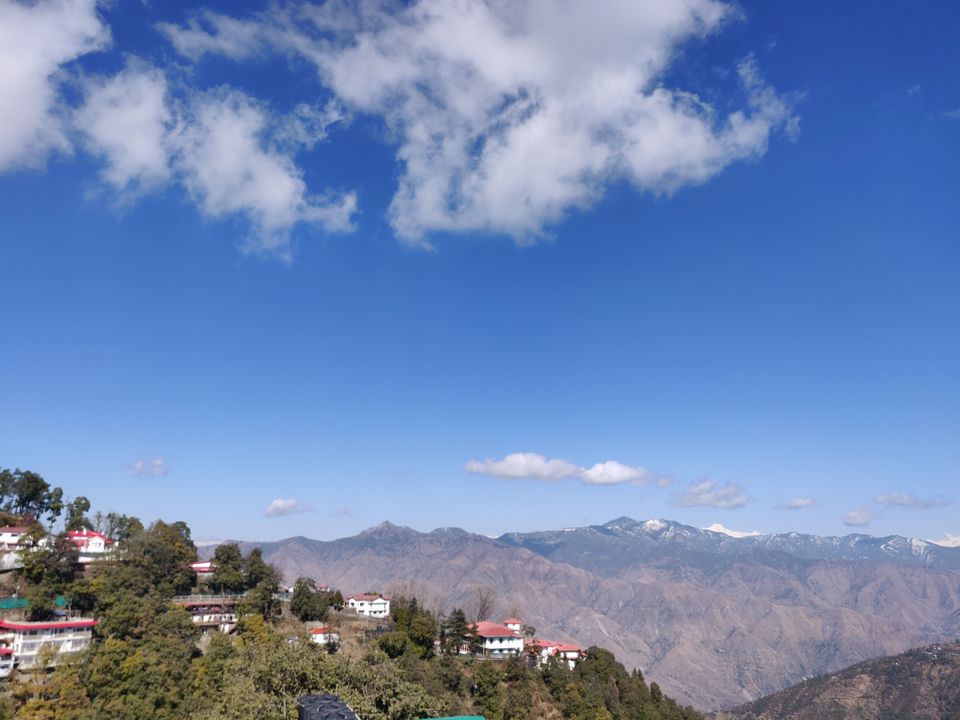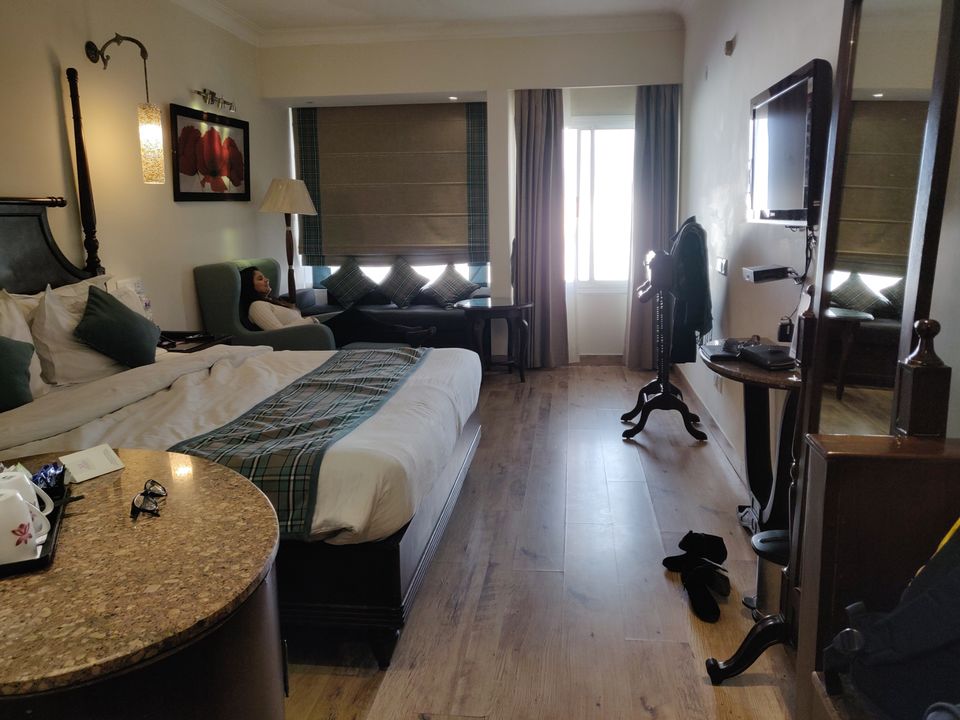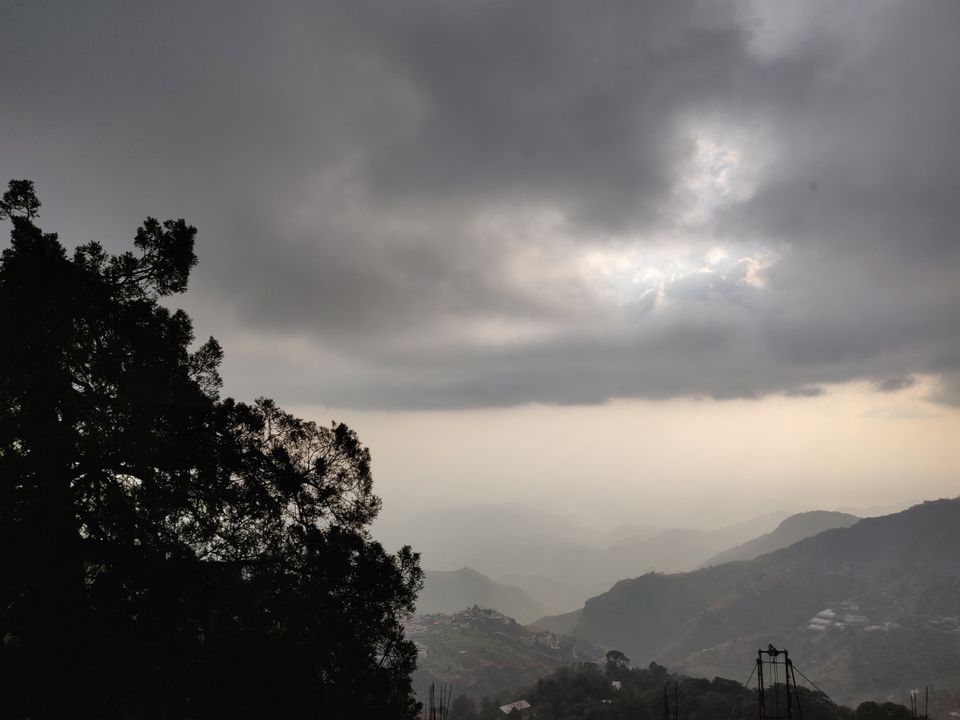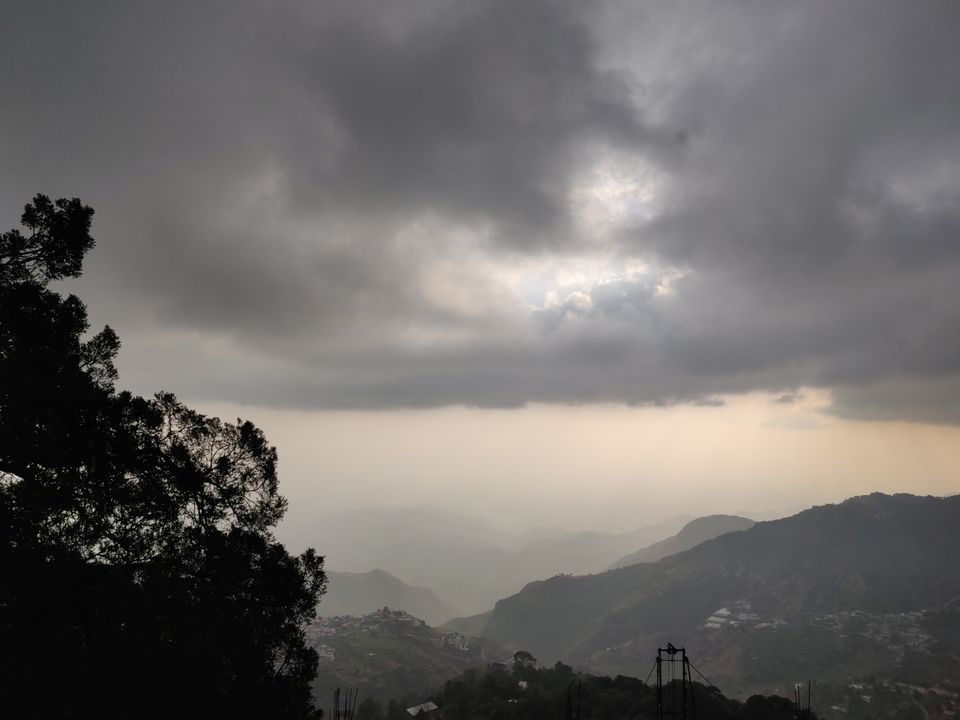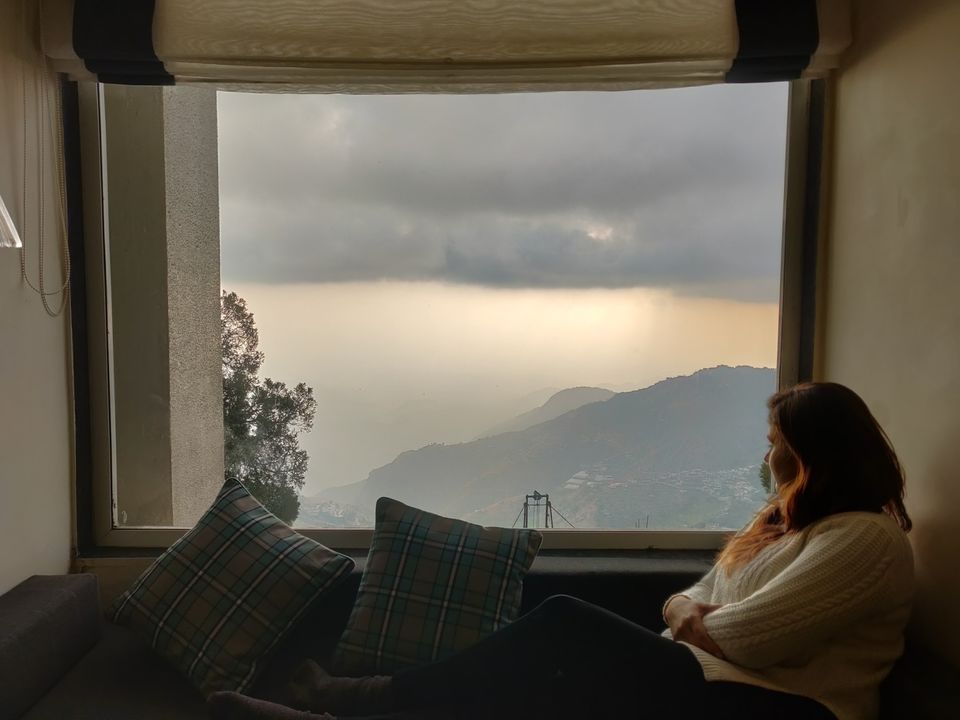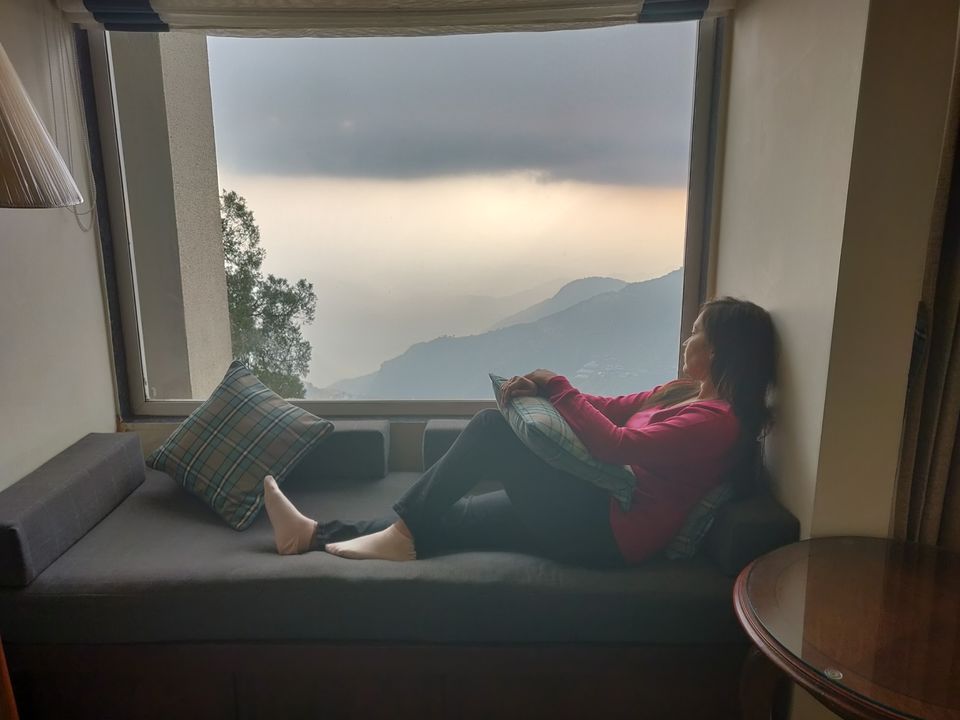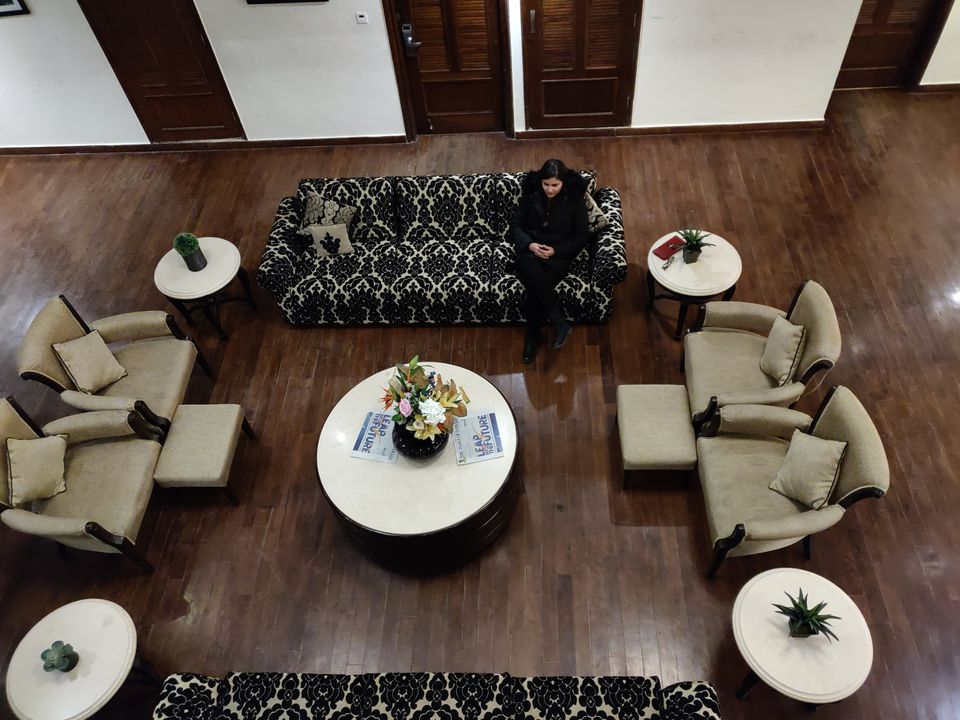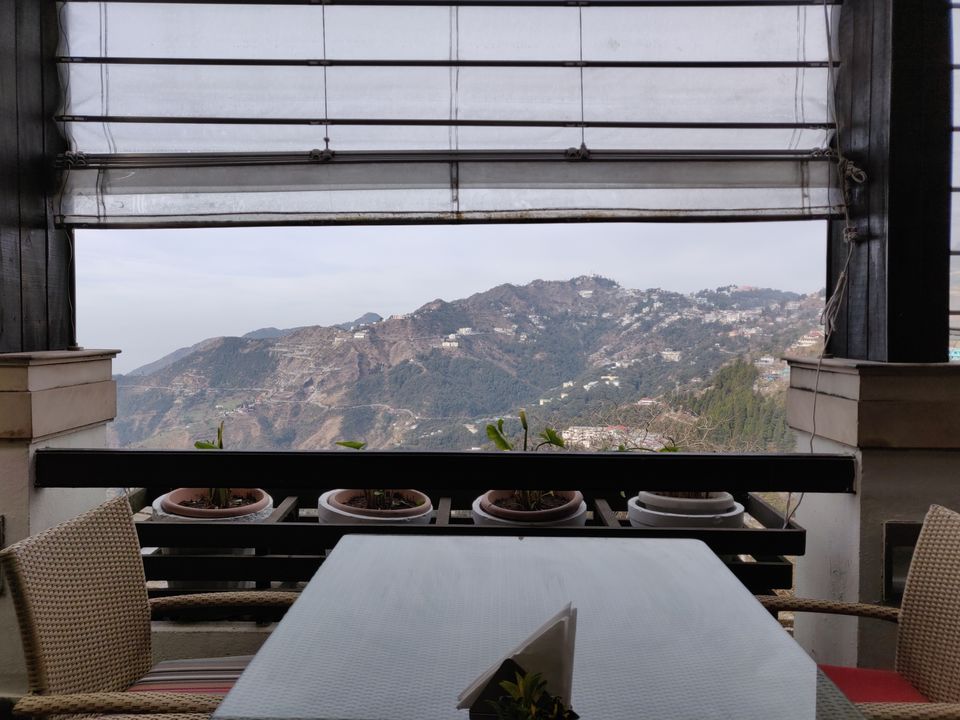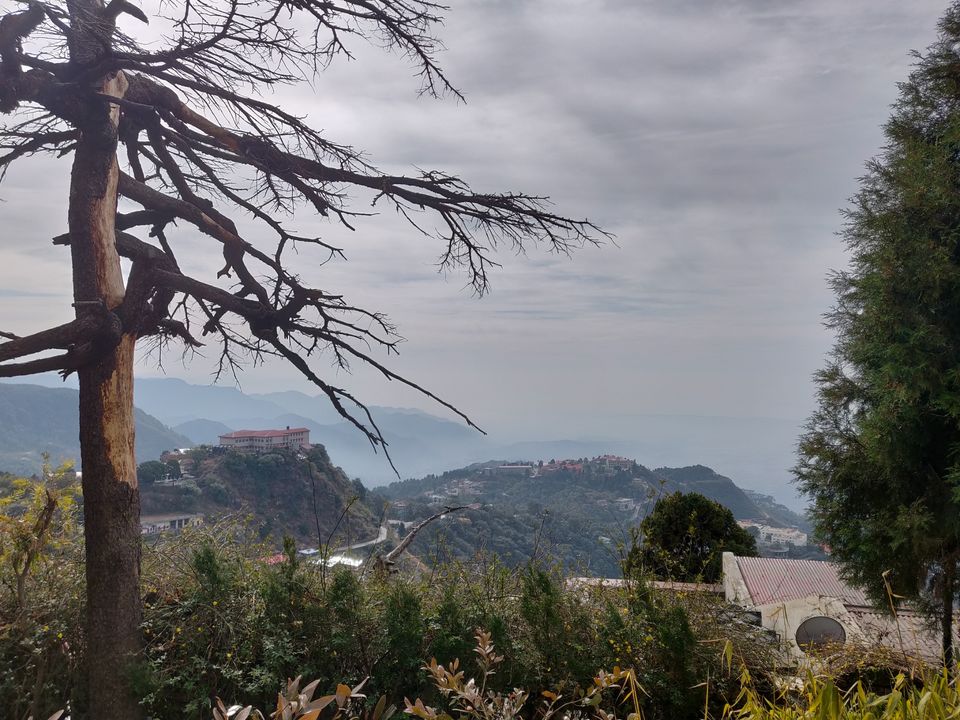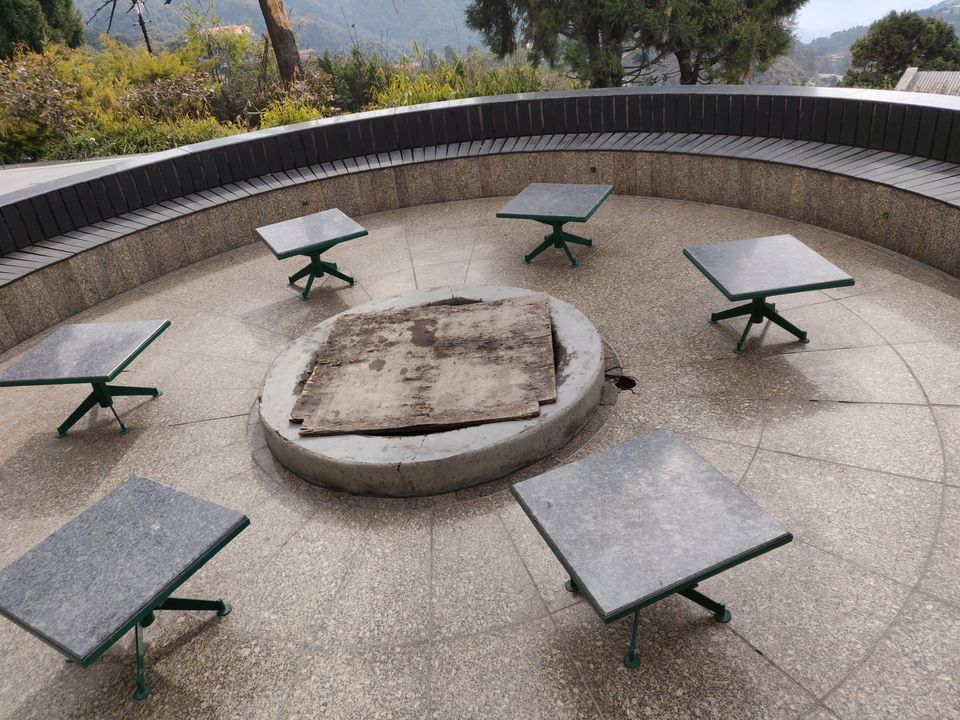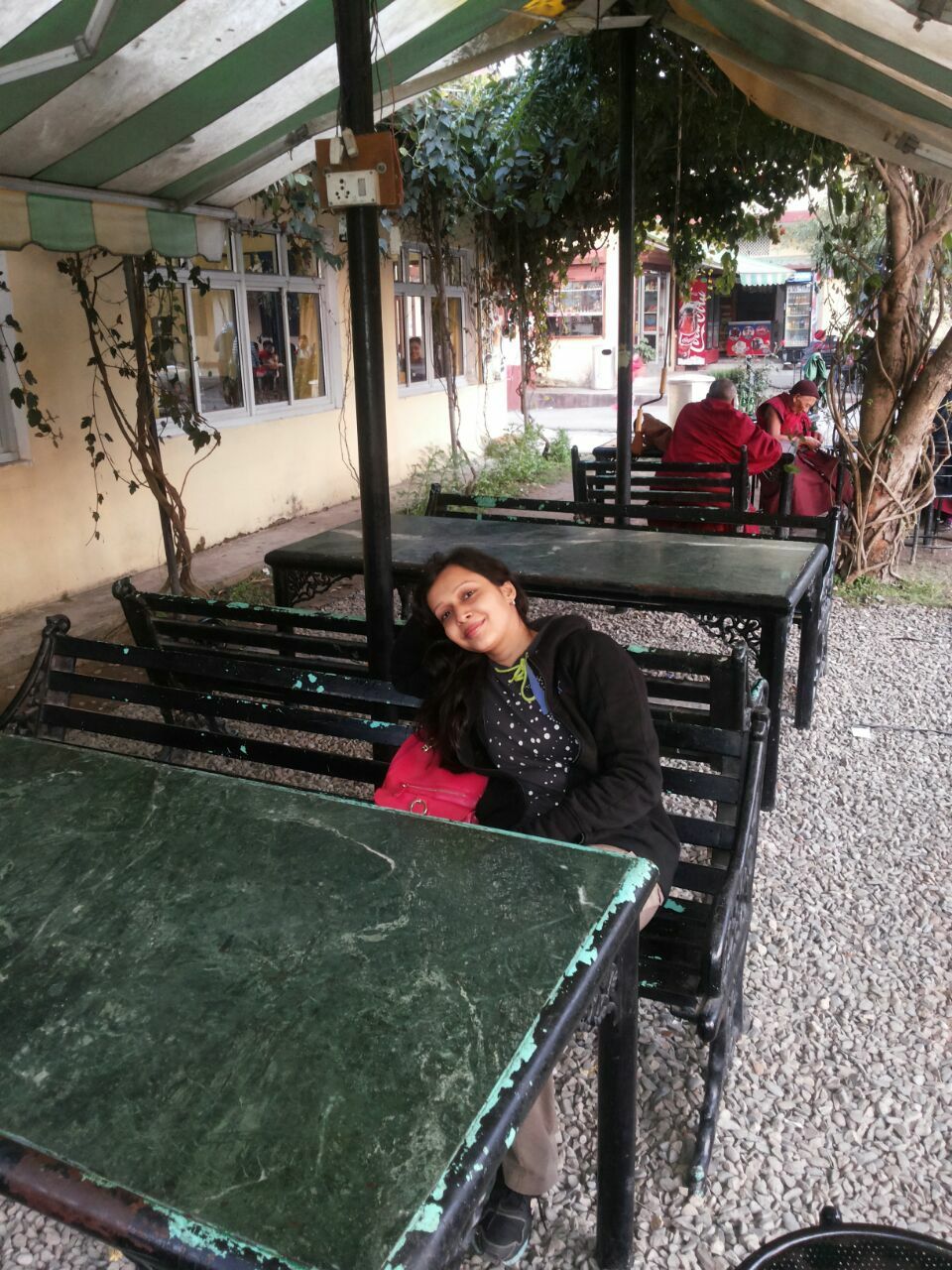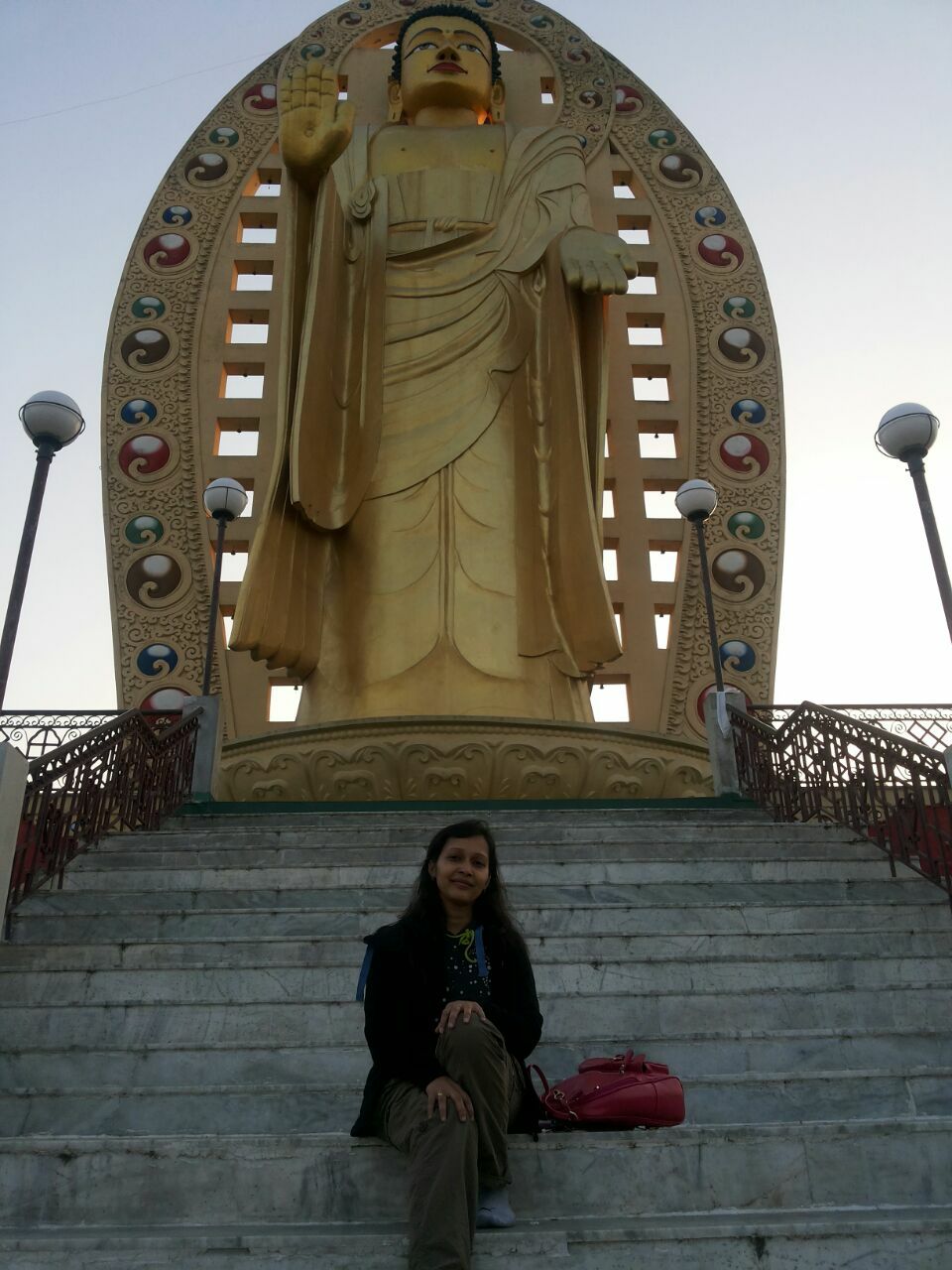 Day 2 , make an early start, have breakfast at the hotel or skip if it is not included in the package and go directly to Char Dukaan and Lal Tibba. If you do not have your car, you can pre-book a taxi from any local taxi vendor or your hotel can help you with that too. You can have a variety of mouth watering dishes at Chaar Dukaan- cheese maggi, bun omlette, variety of stuffed paranthas, chocolate waffle and I am already dreaming to have all of it once again. CharDukan is a group of 4 cafes adjoining each other. You may also visit the Kellogg Memorial Church on your way to Lal Tibba. It exhibits magnificent gothic architecture with elegant stained glass windows and I would emphasize on visiting this particular spot. Walk to the Lal Tibba view point where you may experience the telescopic view of the trail of Himalayan peaks facing us. If you take a stroll further, you will arrive at Rokeby Manor, a colonial style cafe and hotel which consists of cosy European interiors. Sip a coffee, take a quick bite or you may even try authentic Garhwali dishes there. The interiors of Rokeby are worth paying attention to and it has a beautiful garden which looks like a fairly land in winters covered throughout with snow. You may walk further down the slope for another 20-25 minutes to reach the Mall road. Take a peep into the local shops of Mall road as they flaunt varieties of warm jackets, overcoats, all kinds of woollens, trendy stoles and scarves, funky caps, stylish boots and beautiful handcrafted wooden items. I remember buying a beautiful dream catcher from one of the shops. There is a Kashmiri Art Shop on the Mall that you may visit to find a collection of Pashmina shawls and stoles in case you plan to take back gifts for family and friends.
If you have a thing for Ruskin Bond and his writing, you are lucky because Ruskin Bond visits the Cambridge Book Store on the Mall road every Sunday to meet his fans. You may be luckier to get his autograph and a photograph with him if you buy any book from the store. You may also choose to go to the GunHill, the second highest peak of Mussoorie, via the ropeway. For lunch, I would recommend trying out some authentic Tibetan food at Kalsang. If you are a non vegetarian, congratulations , you got yourself a feast !! Do try the Chicken Cheese Thupka and any kind of Momos as well. But vegetarians don't be so mellow, the veg gravy Momos here are extremely delicious. You can also try the butter garlic noodles. If you love spicy, you will be a fan of this place. I loved the food here even though I am not so fond of Chinese or Tibetan food so I guess you should give it a try too. You can choose to visit Kempty Falls if you wish too, I am personally not a Kempty fan so I always skip it whenever I visit Mussoorie since it has got very crowded over the time. Eating is real fun in Mussoorie. There is a famous Omelette outlet, Lovely Omelette where you can always see a big queue in which people are waiting for their turns to get their yummy buttery Omelettes. Also, do try the vegetable Maggi and ginger tea combo which is available on every alternate stall at the Mall Road. I do not know why Maggi tastes so well in the mountains and the ginger tea just completes the package. The other attractions include Company Bagh, Mussoorie Lake and Bhatta Falls which you can cover depending on the time you have.
To head back to Dehradun, you may take back the bus from Mussoorie Library bus stop or hire a taxi back. You may take a night bus from Dehradun to Delhi if you have time constraints else stay overnight in Dun and catch the early morning JanShatabdi which starts at 5 am and reaches Delhi at 11 am. There are multiple options of hotel stays in Dehradun including Hotel SandStone or Hotel Ashrey for budget stay. Make sure to book all train and bus tickets in advance. Dehradun to Delhi bus can be booked from the UPSRTC official website. If you want to experience the snow, the best time is from late December till January although I was lucky to witness the snow in February. For a pleasant weather and peak season, anytime between April to June will work and that is when the maximum crowd appears in Mussoorie.
I will definitely suggest spending a weekend in Mussoorie as it will be an unforgettable experience that you will cherish for a lifetime.