Our train journey overnight took us back to where we started our North East India Trip, Guwahati in Assam again and ready for the next leg. Days or even months are not enough to venture through these places. It had been 10 days since I left home. Life was craving more of the disconnect from the world as I knew it.
Our initial plan was to get to Assam, meet a friend who lived there, spend the night and head to Meghalaya the next day. We reached Guwahati at the break of dawn. The city was still sleeping. Sunday is essentially the rest day of the country and it was evident looking at the empty streets. The station was quiet. We were yet to make a decision on what to do from there.
It took us a while to figure that out. At 6 am, we were helplessly hungry for some odd reason. So we started scouting for breakfast. Nothing was open at this time of the day. I ran a quick search on my phone and found some restaurants nearby but all of them would open a good 4-5 hours later. We did not want to leave the area either. For a while we waited around for some buses. But the calm morning that day called us for a walk around. We kept walking and walking as the road took us with no plan in mind and was thinking about food the whole time. This went on till about 8 am.
After some google searches, we reached an outdoor food court near a park. Braving the hot morning sun, we waited there thinking it will open until a guard came up to us and said that the place would open only at 1pm for lunch. Disheartened to hear that, we walked back to the station and changed our plans and took the decision to head straight to Shillong instead of waiting around and losing a day wandering in Guwahati.
There was a taxi stand beside the Railway Station that took commuters and tourists to Shillong and to other states. We found one and bargained a good rate to Shillong for the two of us. The man asked us to load our rucksack on the top of the car and to take a seat inside until he got the taxi full with other passengers. My friend was carrying his heavy laptop in his rucksack and the driver without knowing the contents of it hastily grabbed it from him and swung it to the top of the car. When the bag landed it crushed my friend's heart along, luckily the laptop lived to tell a tale. We had a good laugh with the start to the day and continued to wait there for the taxi to leave.
We waited for a good hour or two scratching our heads, biting our nails, listening to music and trying to kill time until the driver had filled the taxi. The weather got pretty humid as well. But to our relief, a few morning trains arrived and our cab was packed full, ready for the journey to Shillong. Soon after, we got stuck in the traffic jam to get out of the city. Not everything goes your way at times.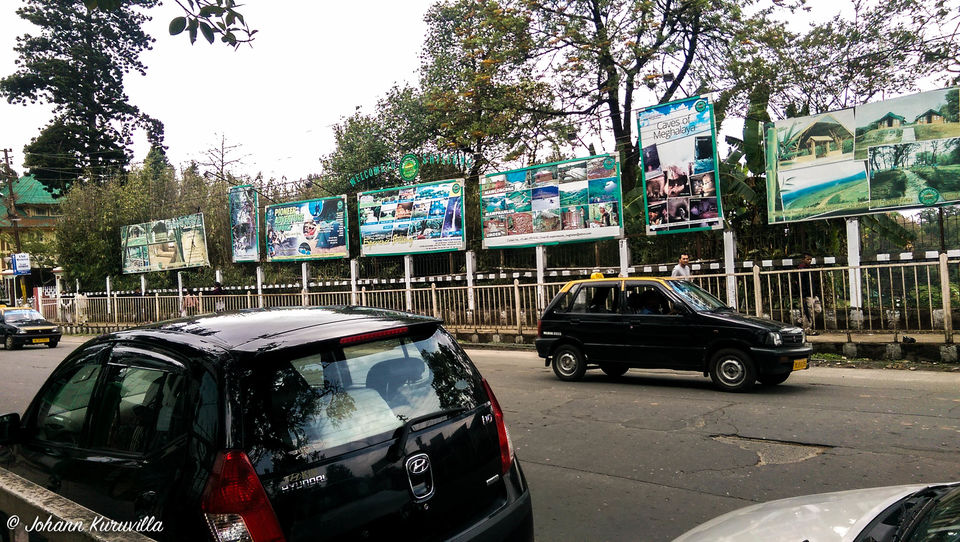 After the great escape from there, we were on our way on the Guwahati-Shillong Highway. This is a short 3-4 hour journey and we would get to Shillong by around 2pm. The driver stopped at a place called Nongpoh, to let us have a quick breakfast at a local roadside joint. A plate of Chole Bhature served our hungry tummies. With some biscuits and water we continued our road trip to Shillong. Our tired bodies couldn't resist some sleep and we succumbed to it missing some great views on the route to Shillong. Also missing the famous Umiam Lake as well.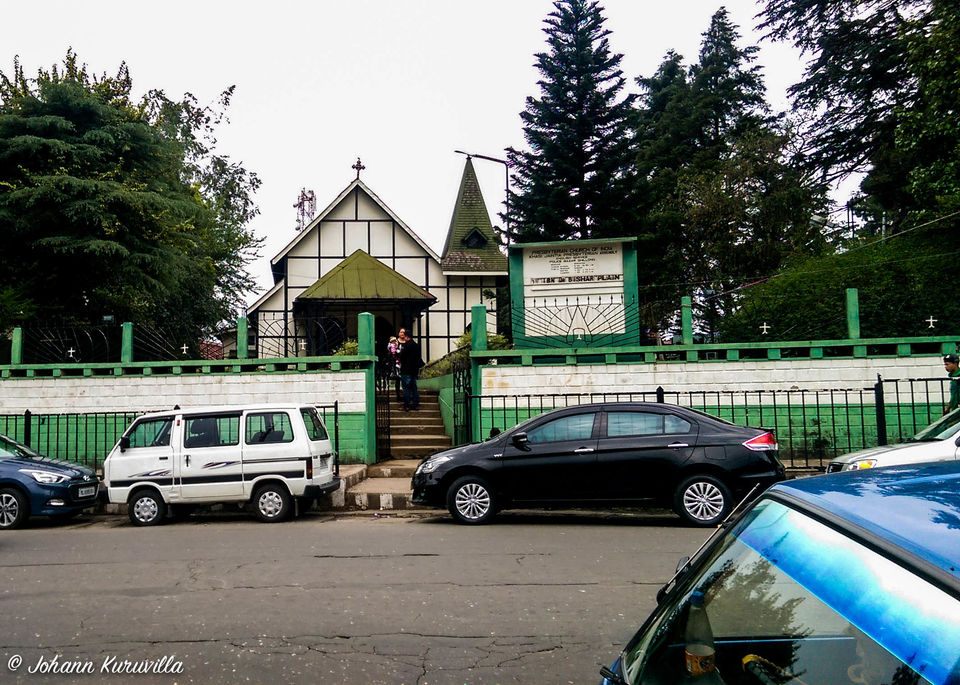 The ride was comfortable because of the excellent roads that connected Assam and Meghalaya. By 2pm we got dropped off near the main town area. While wandering in Guwahati, we had called up a lodge in Shillong and booked us a room to stay there. After reaching Shillong, we switched on google maps and hiked it there through the narrow streets. By then, we had been travelling non-stop since 8 am the previous day from Sikkim to Meghalaya through West Bengal and Assam. We rested for a few hours at the lodge, got freshened up and got out to take a stroll and get some fresh air.
Shillong, the capital city of the Indian State of Meghalaya is a small hill station and was called The Scotland of the East by the erstwhile British settlers with its magnificent Scotland like views. We wanted to check out the historical city. We roamed around the streets and visited the beautiful Ward's Lake at sunset. From there we went to the bustling Police Bazaar where we did some quick shopping. Once that was done we sat down for dinner at a good local restaurant and talked about our travel tales. Food was tasty and lavish too. It was a long day and all we needed was a good night's rest and sleep. We had come a long way since starting the journey. Back at the lodge we hit the bed straight and crashed for night.