Off late my adventure junkie friend has been insisting me for a trip to Dandeli, which happened to be an adventure sports destination and white-water rafting destination in South India. It is one of the few locations where rafting is possible even in peak summer months of March to June. And so the plan was sorted for March... and its Dandeli this time.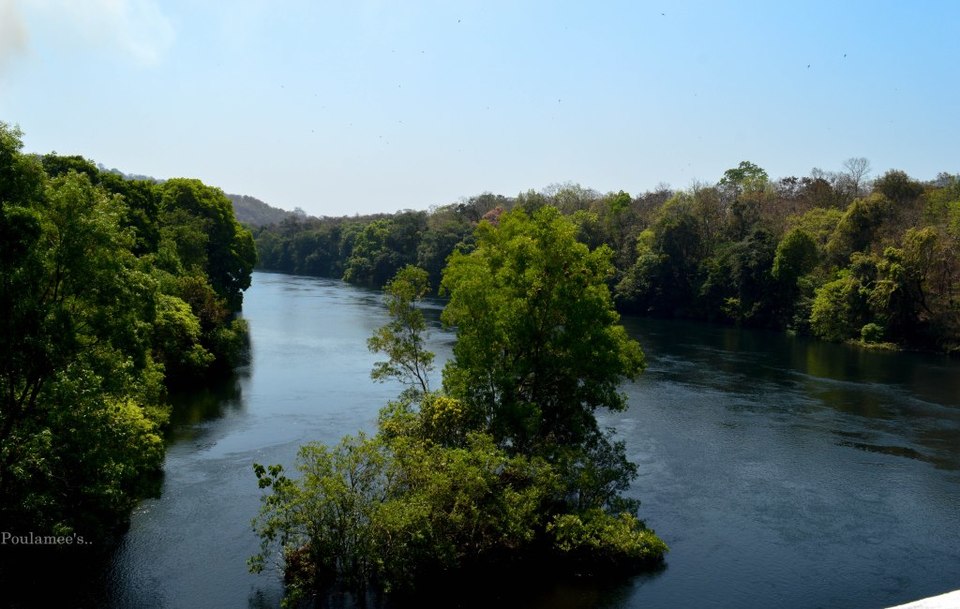 Dandeli is surrounded by natural, historic and religious landmarks: the greenery of the forest, the River Kali, the caves of Kavla, the Syntheri Rocks, the Ulavi temple, Sykes point and the Supa hydroelectric dam. That's pretty much Dandeli..and now its time to explore.
Dandeli was an over night journey from Bangalore, covering a distance of almost around 462 kms. We booked sleeper non AC buses from Bangalore, which is quite comfortable I must say. With extreme excitement of exploring another new place we dosed off and when we woke up we were at our destination. The clean nice roads, the cool breeze, the scenic beauty of early morning was indeed mesmerizing and heart warming.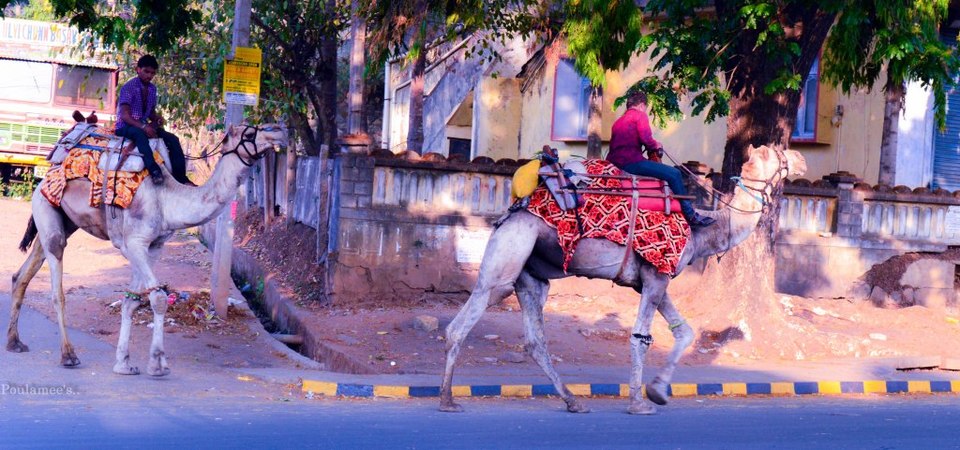 We had pre-booked our stay using the website http://www.dandeli.com/tariff/. This website helps to plan the entire stay and activities that we would like to do at a very reasonable rate. Our package included the ones below :
Accommodation. Lunch, Dinner & Breakfast. Guided Trekking. Coracle Ride. Visit to Back waters & Tribal shop. Natural Jacuzzi. Campfire.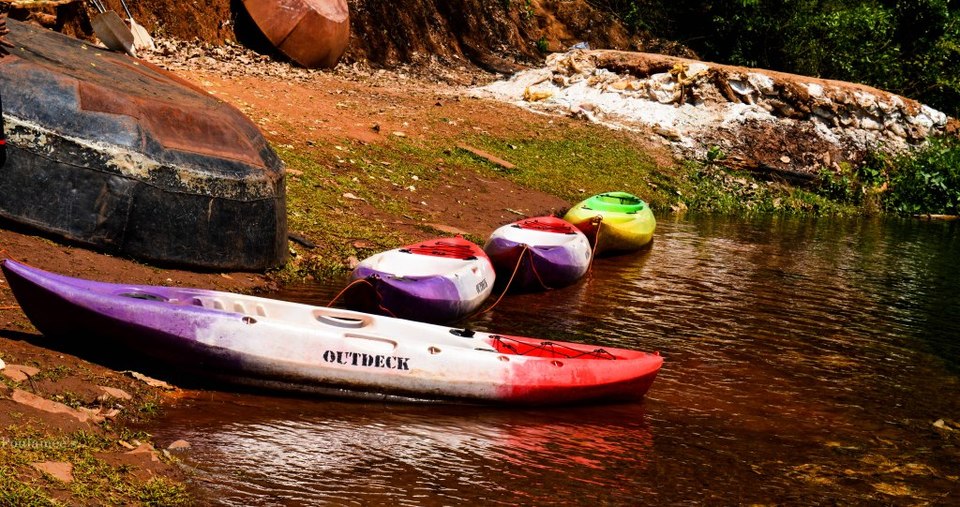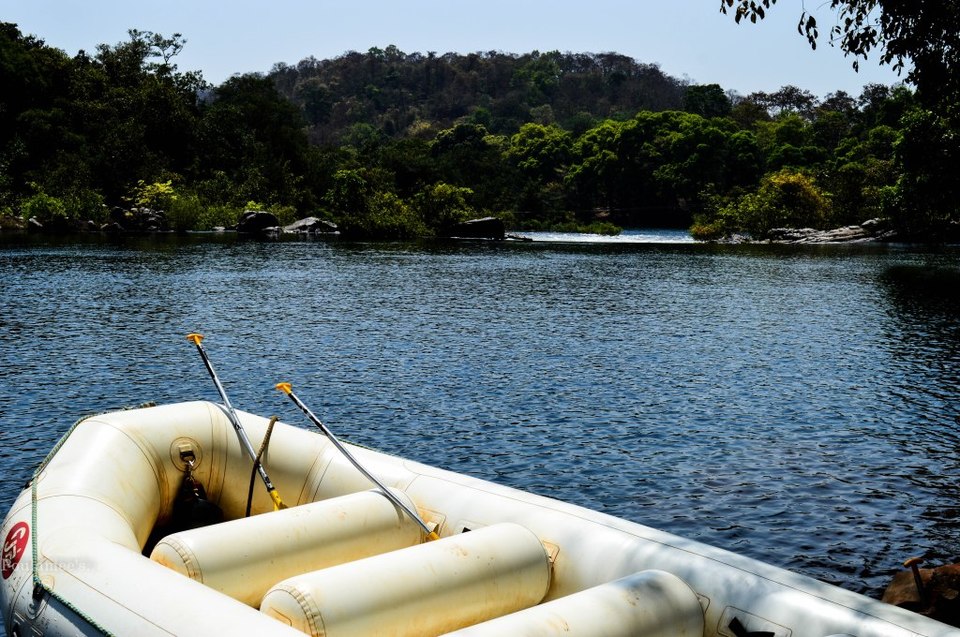 Day 1 : It was March beginning and the summers were almost in. Trees were dry with very less or no leaves. Most parts of jungle were burnt with fire. And rest were on their way, not much of wildlife activity. Like any typical Indian forest, mornings were definitely pleasant.
We reached Dandeli Saturday early morning and then we planned our day well. After freshening up we had our breakfast..simple yet tasty (poha, bread, omelet, tea). And then we headed towards Bison Resort from where a part of River Kali flows and all the water activities are mostly done there. We went there by the jeep of the resort. When we reached the location, water activities had already started and was amazed to see people frolicking in the white water of River Kali.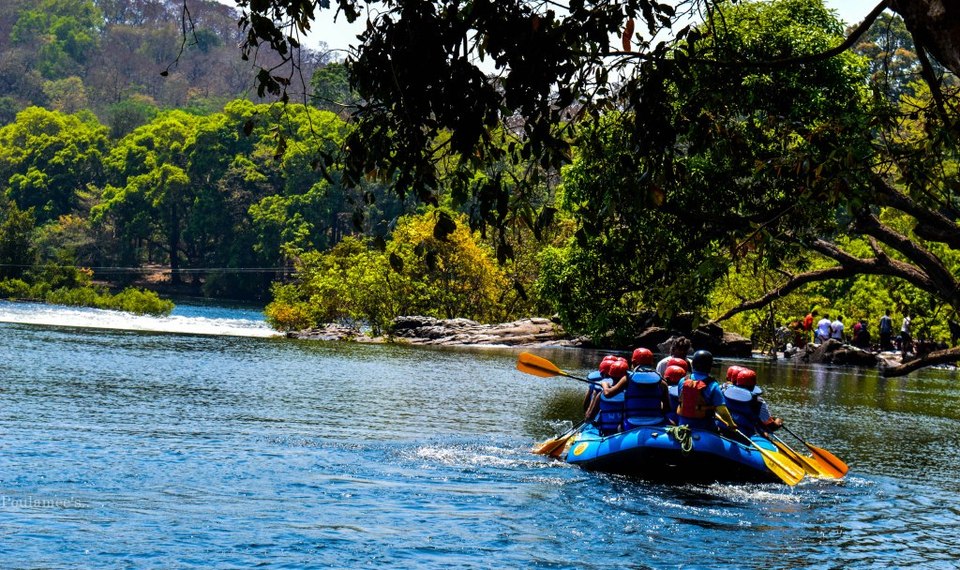 I was Super excited (I am water phobic though). We got ready to experience the Natural Jacuzzi.. Sounds interesting isn't it !! Even, I was utter excited and then to my horror I realized that, this jacuzzi is somewhere in the river, where there are big rocks and the water gushes through them with speed and force that can take you somewhere from where you can't even come back probably !! Yes, that's the one !! And for a non swimmer and water phobic like me, it was a big big deal !! My friend left no stone unturn to take me into it !! Well, I went... struggling and over coming all my fears, I went and honestly it was super fun !!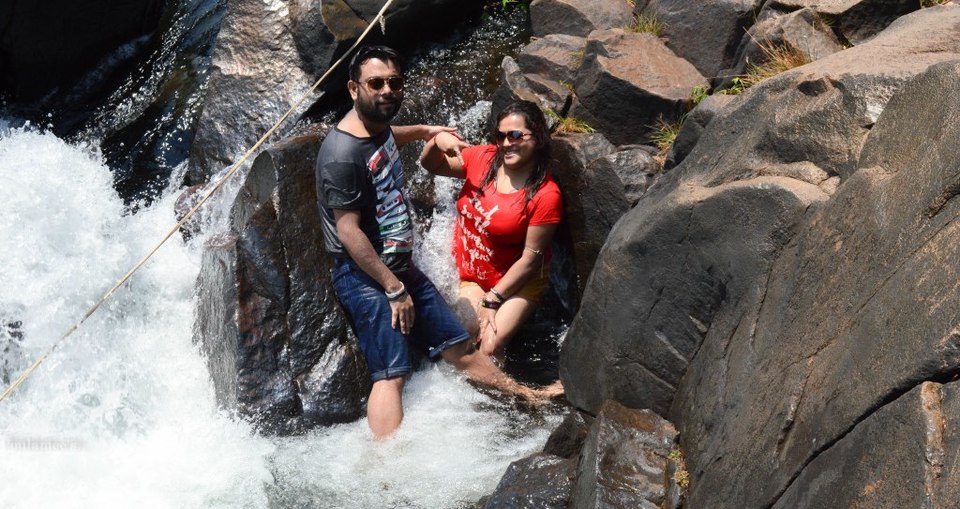 I felt like a winner. A little bit of my fear was washed away by the gushing water of River Kali. I started loving that feel. It was scary indeed yet blissful under that scorching sun!! Thanks to him definitely and the boat man and the fellow travelers !!
Morning ended well and we were quite exhausted. Back to the resort and again simple yet yummilious lunch, absolutely healthy and homemade. Post lunch and after a while of rest and coffee session, we were ready for the guided trekking. As the summers had already arrived and most of the forest were burnt, we could hardly find any wildlife around. But we were quite lucky enough to experience the sunset through the woods. Definitely mesmerizing. Tired by now. The evening is yet to set !!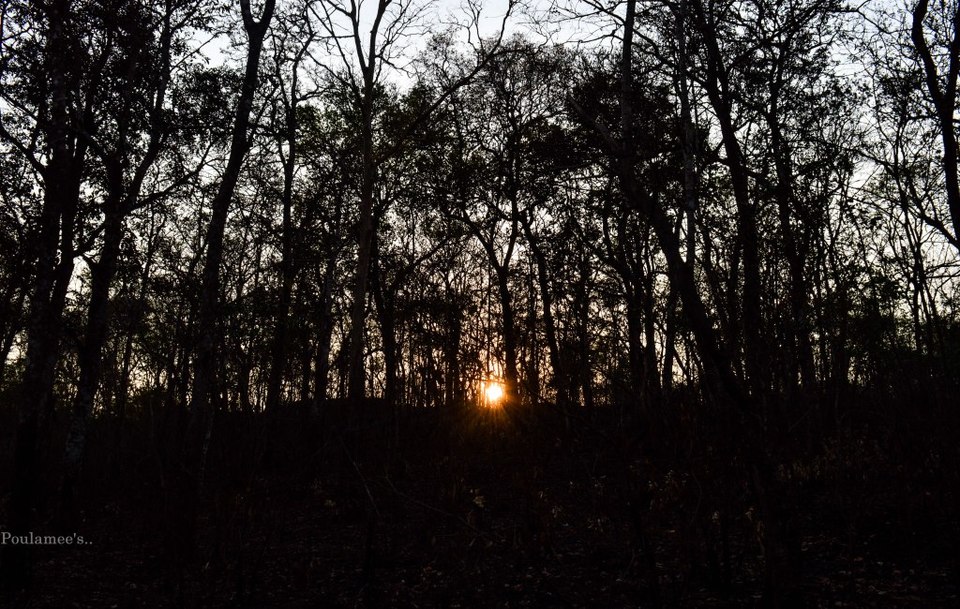 We ended the day sitting and relaxing around the camp fire, gossiping about life and ofcourse the experience of the morning with some delicious homemade dishes and wonderful natural ambiance. From dusk into the night, we were content to our hearts and felt drained. Later we boozed for a while, stayed up as long as we could. And finally crashed.
Day 2 : We woke up late, quite deliberately as morning had no plans. Later that evening we had our buses scheduled for Bangalore. We freshened up and had our homely breakfast (I must post a picture this time) followed by chilling ourselves. It was quite a heated up day. Packed our bags and ready to explore the beautiful Sykes point and the Supa hydroelectric dam (Photography is strictly prohibited inside the site).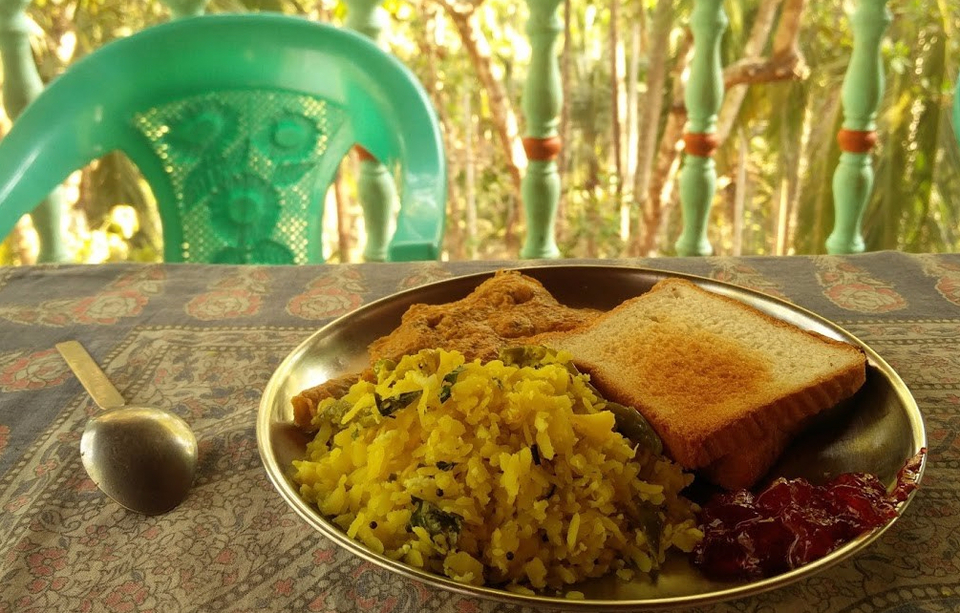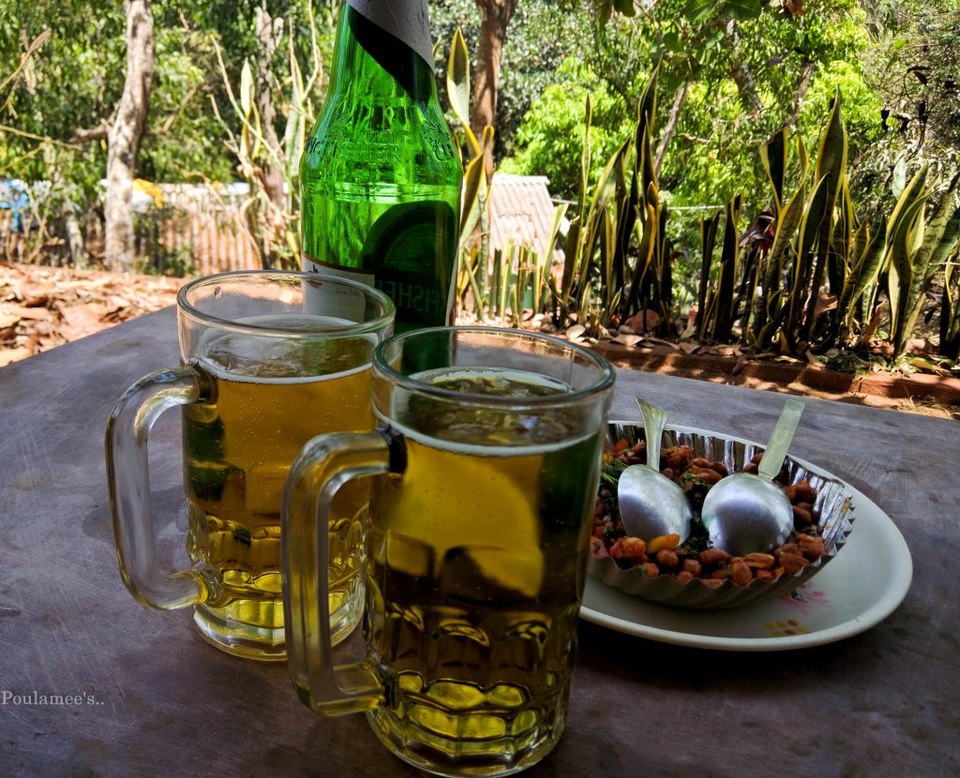 We boarded the jeep again and headed towards the destination. On the way we get to cross the Dandeli forest, not quite dense though. Our driver said, elephants and tigers are usually found in this forest. Summers and we never expected to see anything. As we headed towards Skyes point and almost finishing the forest way we saw a huge elephant stood just on the way blocking the vehicles passing by. He looked quite moody and bold definitely. He wasn't scared seeing people and vehicles cashing him to leave the road. He stood right there.. The forest staffs were the only savior then. They came and busted some crackers to scare him and then thankfully he moved and we also moved ahead. This is one of the exclusive capture that we could capture.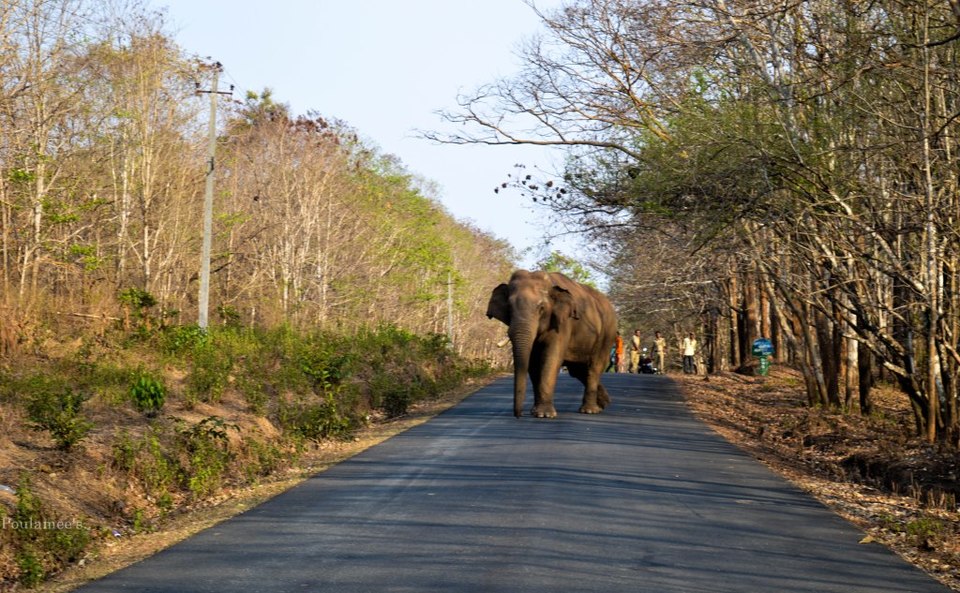 After series of permission from the authority, we arrived at Skyes point. Sykes Point is the top most viewpoint in Dandeli, Uttar Kannada District. This view point will give a breathtaking panorama of River Kali flowing down the valley. Ambikanagar near Dandeli is renowned for this view of the River Kali that flows inside the Dandeli Reserve Forest.
The sunset view from Sykes Point is a divine sight. We spent quite sometime looking at the deep valleys and thickly forested hills and captured nature's bounty in the camera.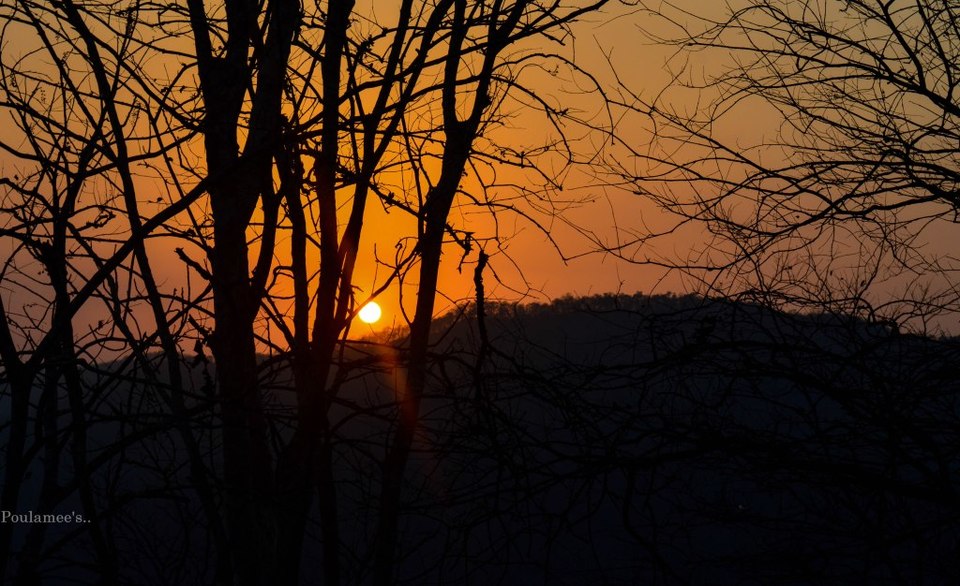 Amidst Nature..Dandeli was much refreshing. We bid goodbyes, promising to make another trip sooner, bigger and better!! Dandeli, was one whole perfect getway trip.
Thanks,
Poulamee (travelwithme)