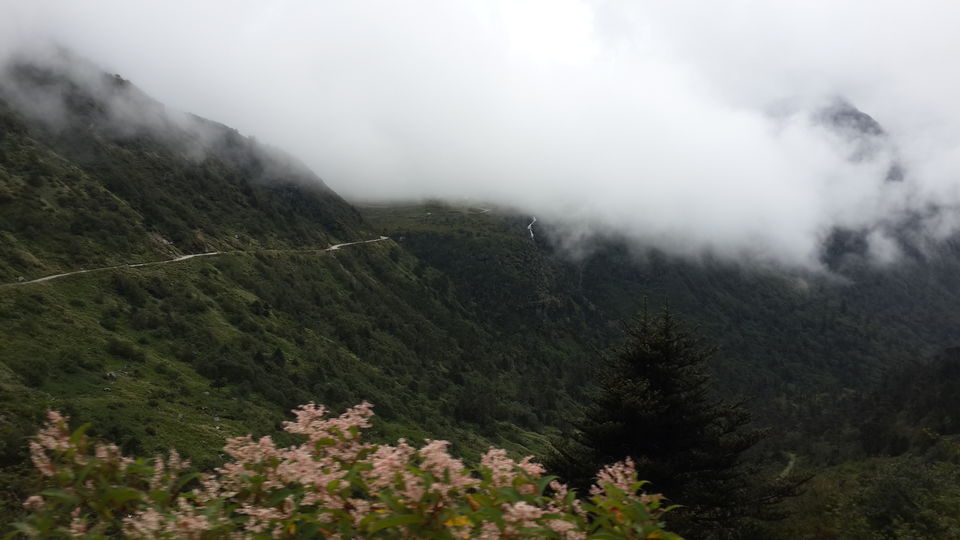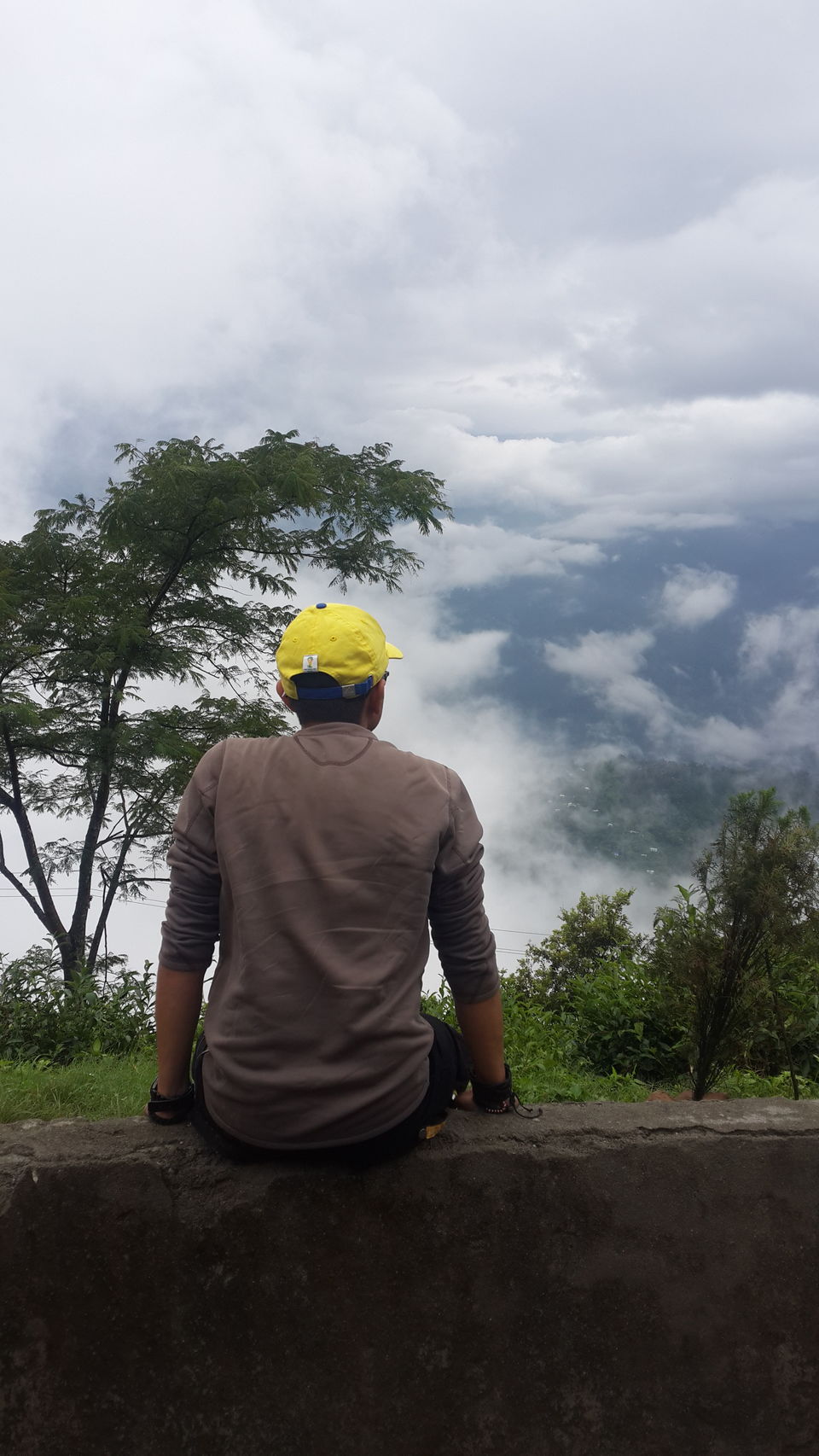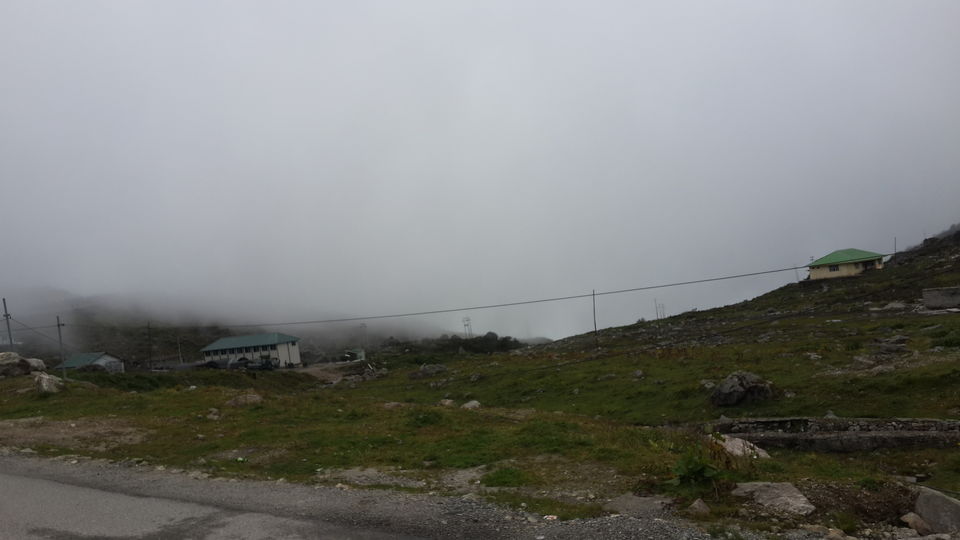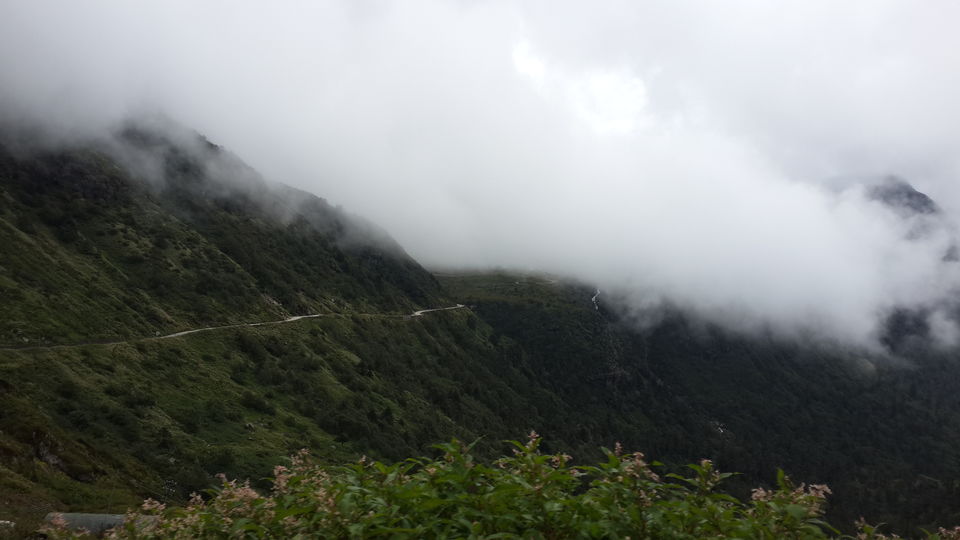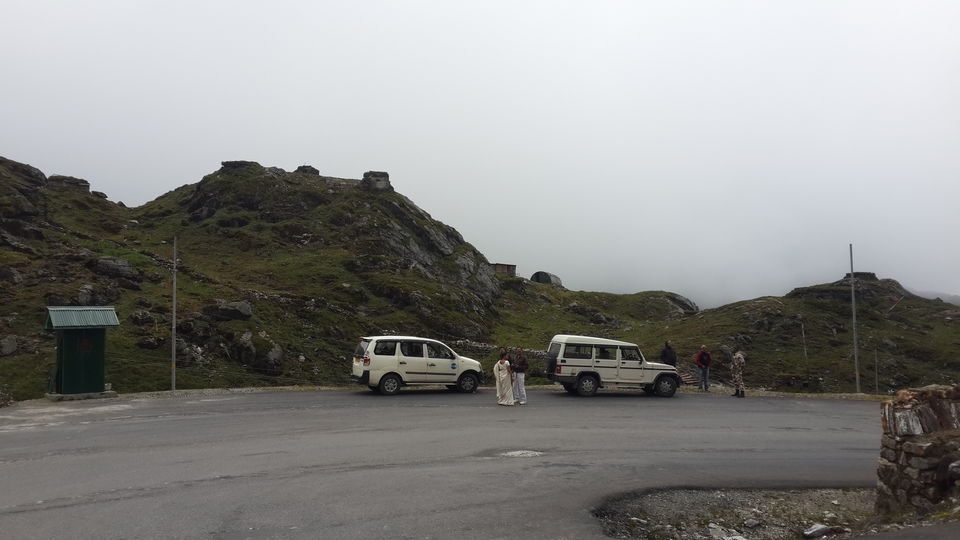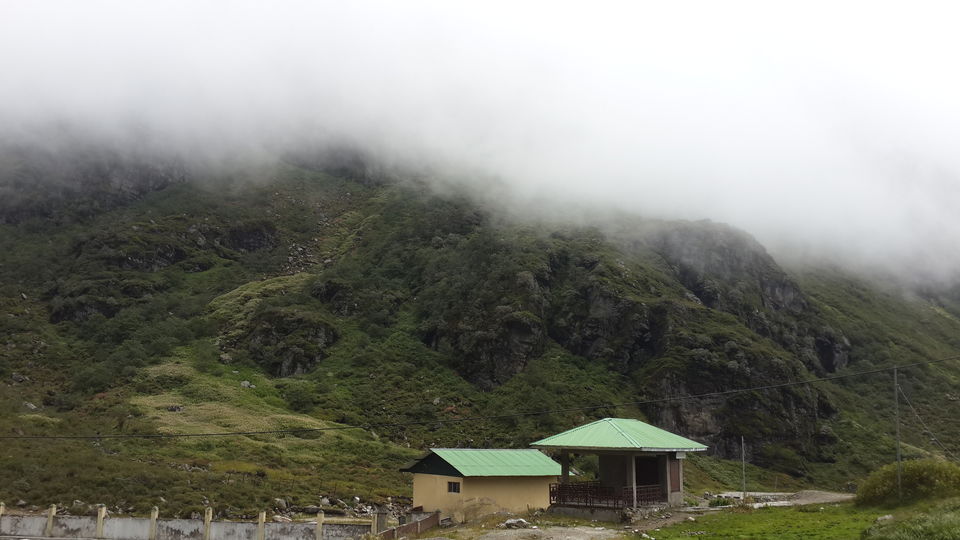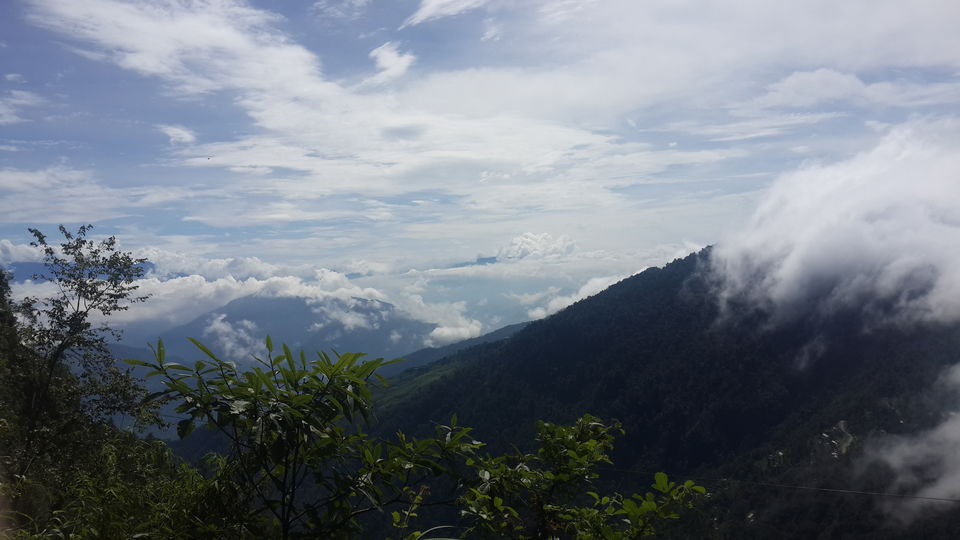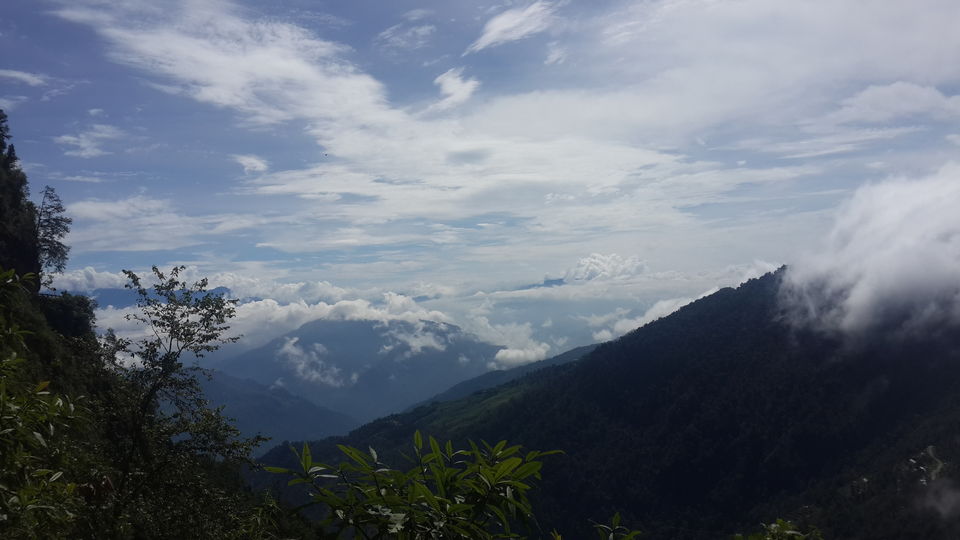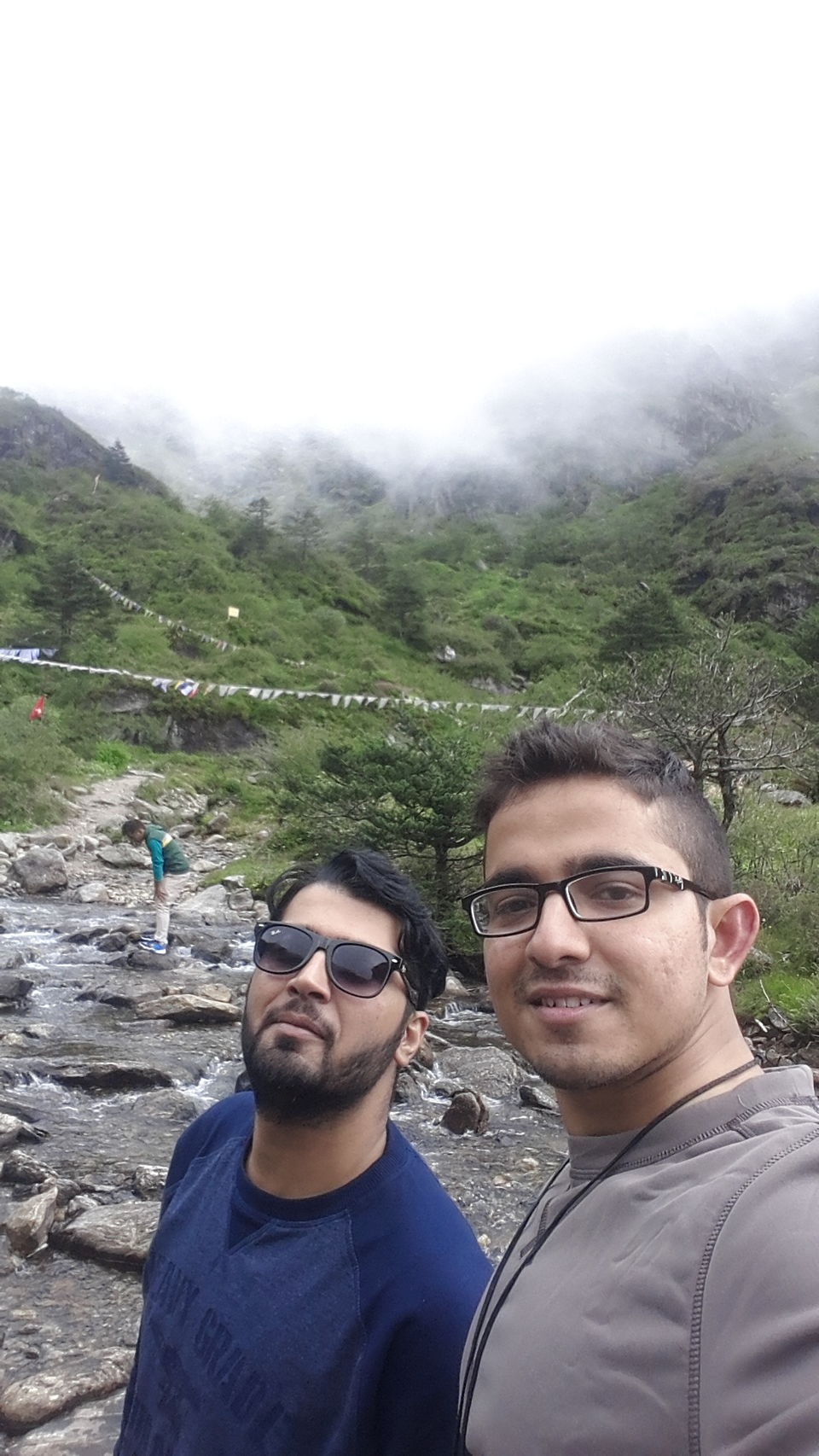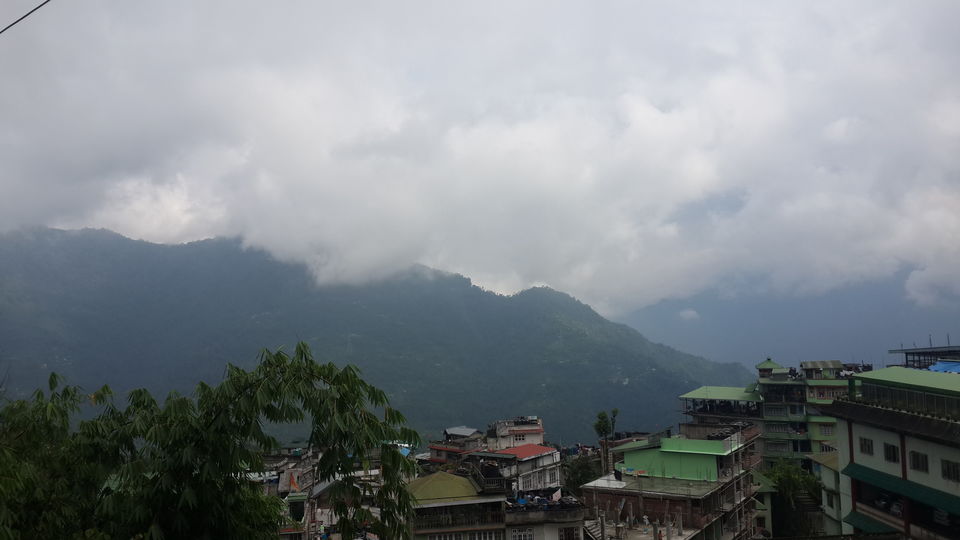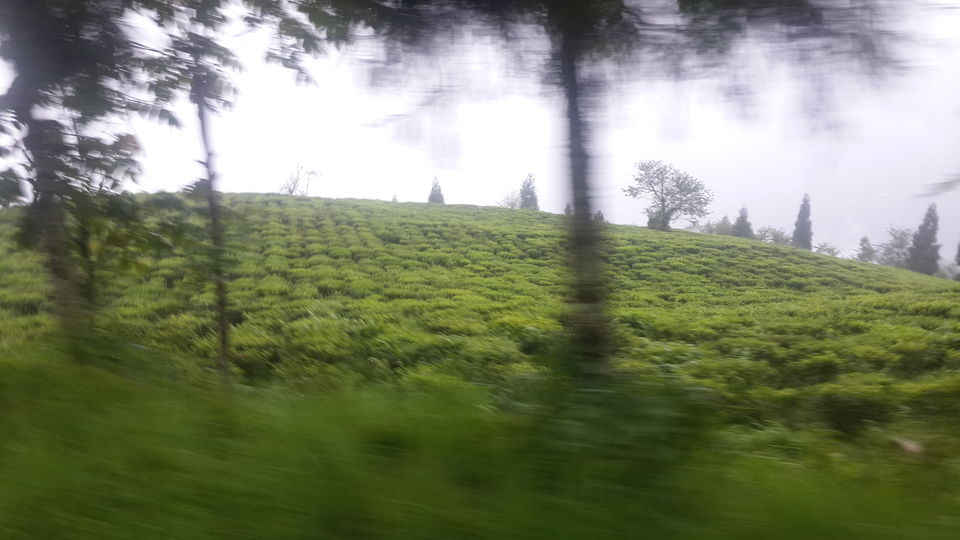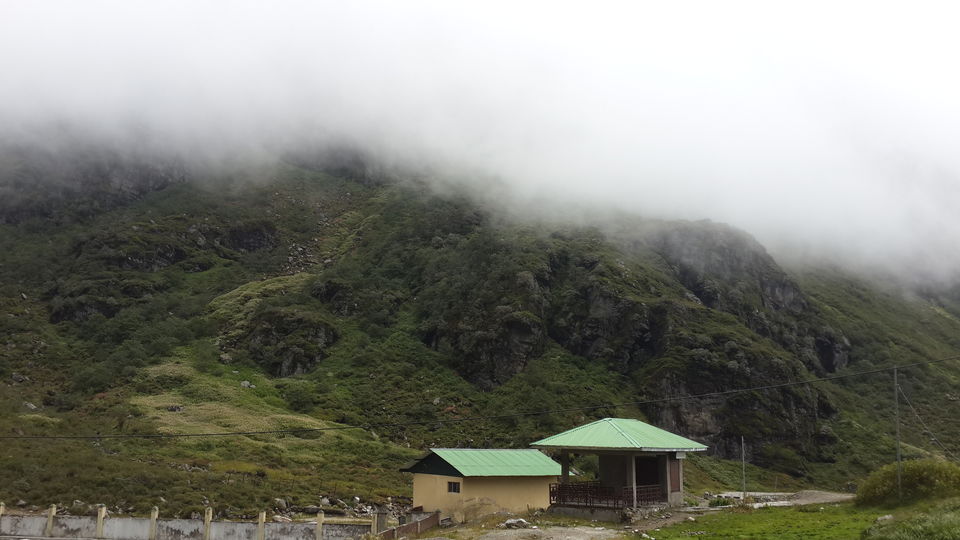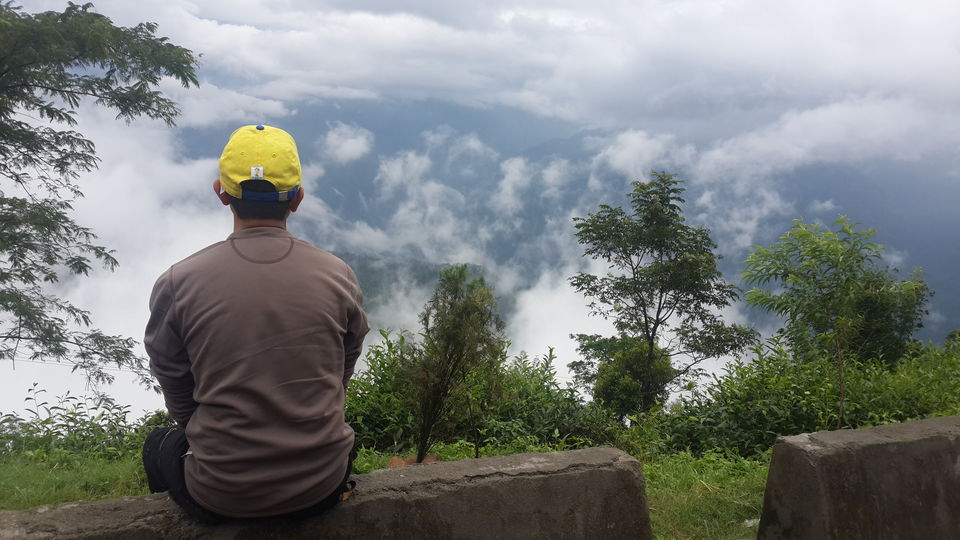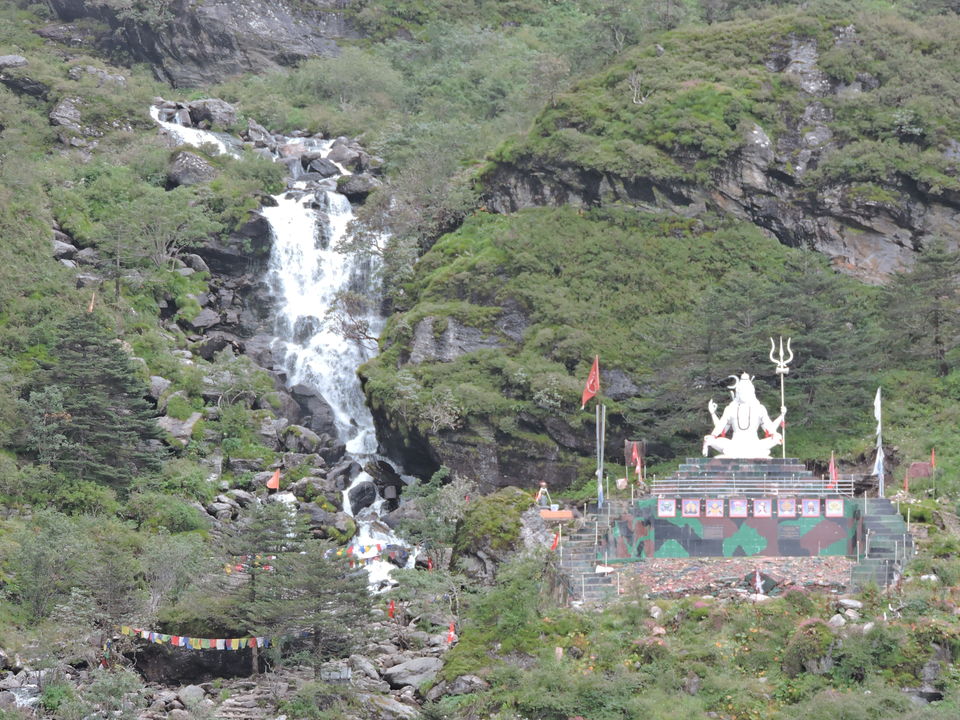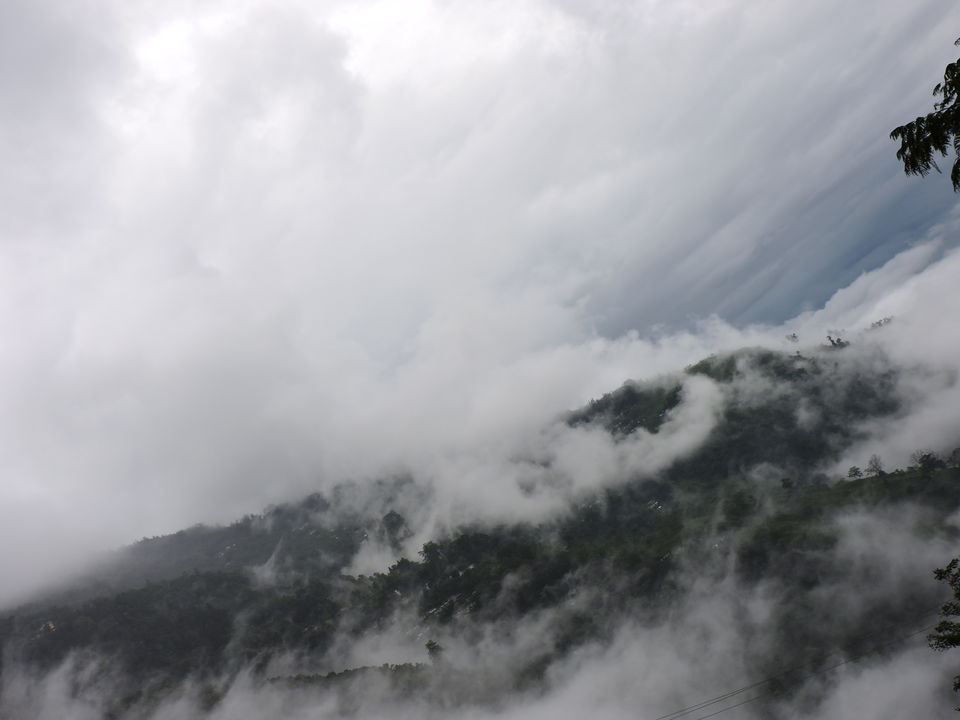 It was may 2016 when i finally decided to give start to my dream plan "Solo backpacking". And after doing a good research for few weeks i chose my destination and booked my tickets to Sikkim.
After 2 months from my bookings my best friend (Prashant) who was to suppose to join a company in Dubai told me that his plan is postponed and he is joining me in this trip,i was both happy and little sad,Happy cause my friend is now with me and the fear of being alone was not there anymore,and sad cause this was supposed to be my first Solo backpacking trip which i don't know when is going to happen again. And as we all know when we are travelling with someone we have to be ready for any kind of changes in plan and i was afraid that there was a possibility of this trip to get cancel because when you are travelling with someone you are not in charge alone for everything,you have to look for the other person also. And the most important thing is every person is having a different capability for everything and here Prashant does not meet my frequency,my passion for travelling.
But the only thing i was sure about this trip was,whatever will happen i will not cancel this trip. And then after desperately waiting for two and a half months finally the day came ,
27-08-2016 my flight from Bhopal to Silliguri, it was a connected flight which had two stops Delhi and Kolkata,and i reached Silliguri on 28-08-2016 around 2:00 noon. Prashant was already waiting for me at the silliguri airport, his flight came around 2.5 hour before my flight.
And here we were,at start of our journey,a backpacking journey for 10 days.
After getting our luggage we started walking outside of the airport, we got into a bus and they charged us only 20/- person it took around 40 mins and he dropped us to a taxi stand from where we were supposed to hire a taxi to Gangtok. There are lot of taxis available,most of them require at least 8 passengers to start their journey, and the time when we booked our seats only we two were their first customers (charges from Silliguri to Gangtok in sharing taxi basis 250/-person) so now we knew it's going to be a long journey cause we have to wait till they get other six customers, after waiting for more than an hour i personally started doing the work of conductor,i started asking tourist to hire this vehicle,and after one more hour we finally got enough passengers for this vehicle. It was around 5pm when we started our journey,and trust me this was the best journey i have ever experience, an old vehicle,some local companions and a drunk driver.
The road was very tricky so was the driving of this old man,there were lot of hilly roads in our trail,there were even times when we felt like "this may be the last journey we are on". Almost after one and half hour it all started becoming dark there were no streets lights even the houses on roads were out of light,the locals who were also travelling to Gangtok with us told us that this part of West Bengal always has the problem of electricity,then we stopped at a place to eat something after a while,this was a restaurant run by a local family and they lived upstairs,serve very limited dishes but tasty ones. After finishing the food we were ready to start our leftover journey,and now we insisted the driver to allow us to sit at the roof top of vehicle and he agreed,then we experienced the fear, adventure,laughter,joy,those were the best moment anyone could have on a journey,if you ever get any chance do try it but keep one thing in mind it should be a night with dark sky,a place which feels like haunted,surrounded with nature,echoing with threatening voices sorry couldn't get those pictures cause it was too dark and were too busy enjoying that moment. And finally we reached Gangtok and checked in in our hotel where we had already booked our room for 2 nights through Goibibo (an awesome application through which you can get best and cheapest deals for flights,hotels and buses).
We got up early in the morning, and started walking down the streets to find a good restaurant and after searching and asking locals for a while we got a cafe named Baker's cafe, and this was the best cafe we got in Sikkim,i loved their chicken and mushroom sandwich which was deliciously made along with jasmine tea with honey. The staff was very good,disciplined and friendly,even the ambiance of the restaurant was amazing and the view outside was marvelous.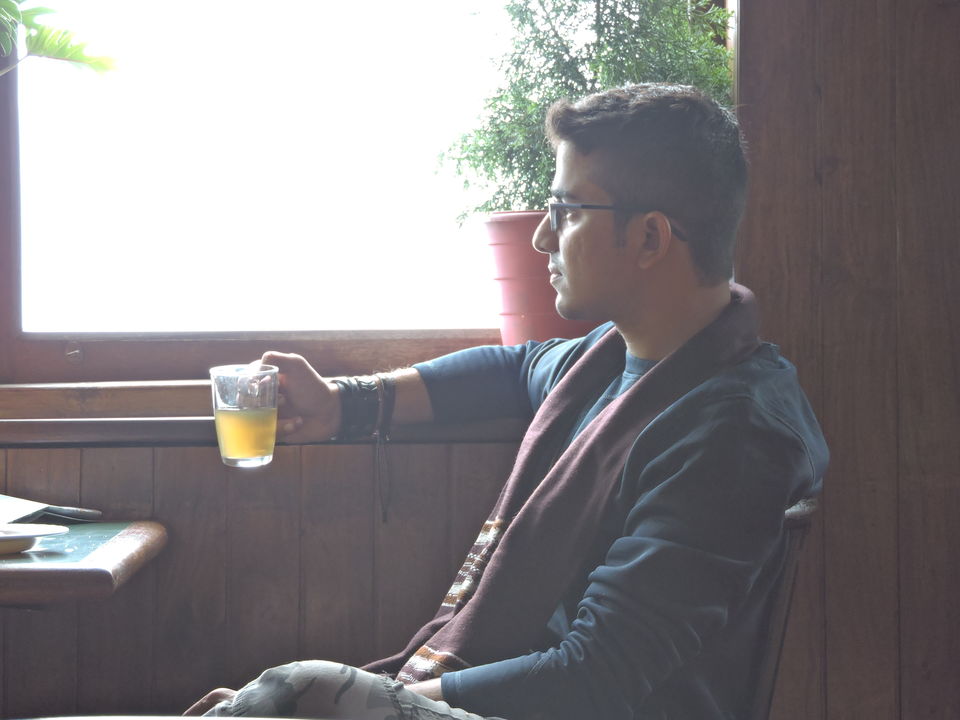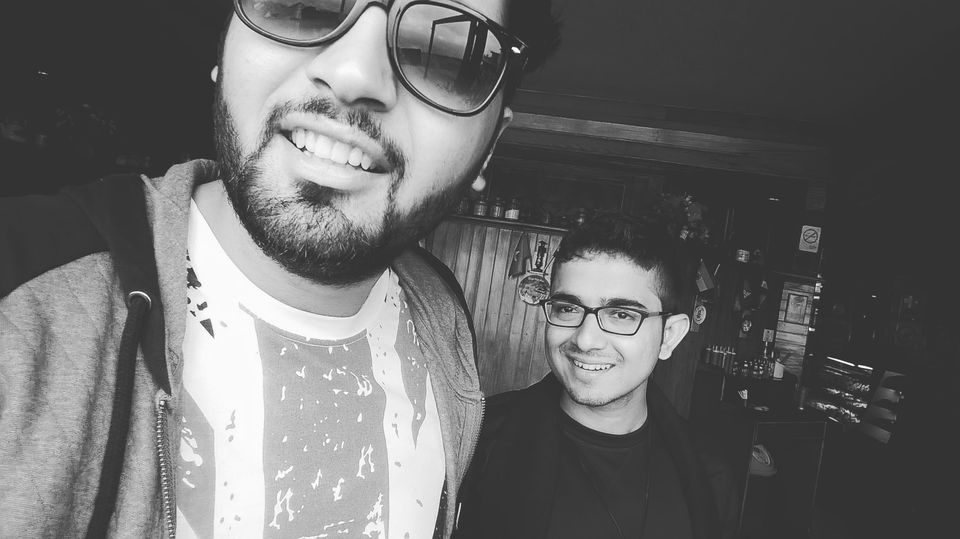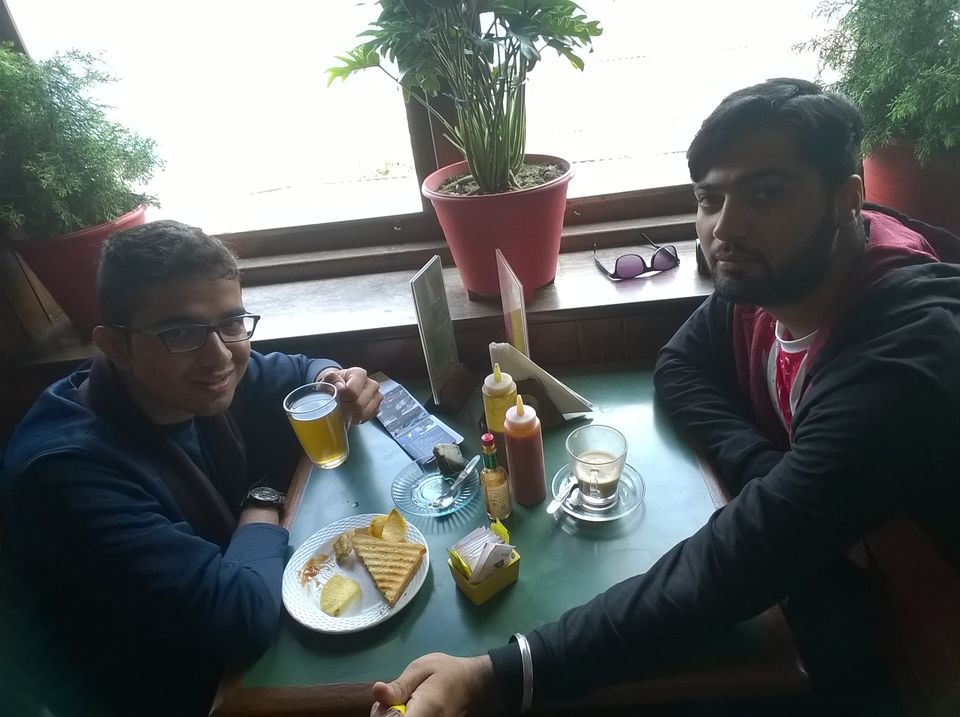 After having the delicious breakfast we headed towards the taxi stand where hired a taxi for the day sightseeing and paid him 1200 Rs for the day.
At first we went to Gangtok Ropeway ( A cable car station ),neither it was fun nor adventurous, it could have been better if they could increase its speed .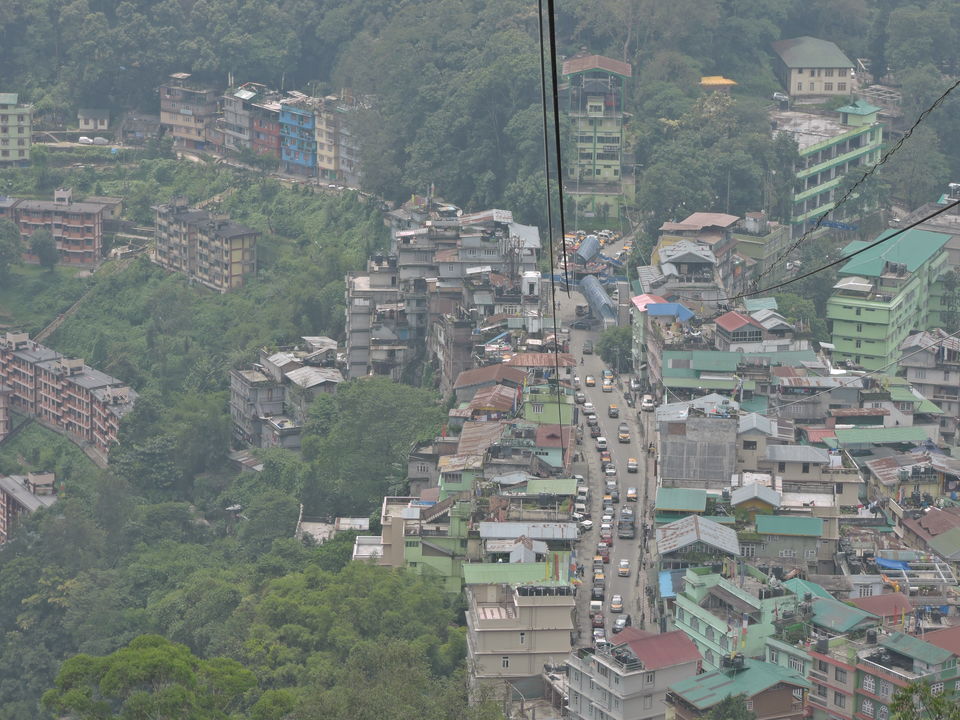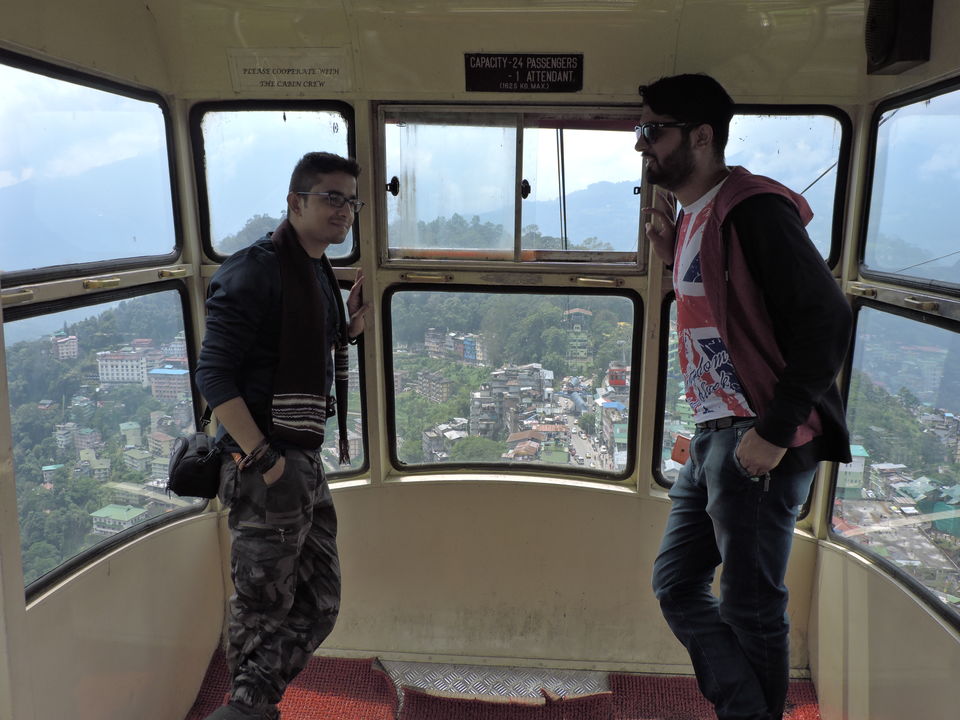 Then we headed to "Enchey Monastery", the most Disciplined and peaceful places in Sikkim are the monasteries,we spent a good time with some monks and other tourists.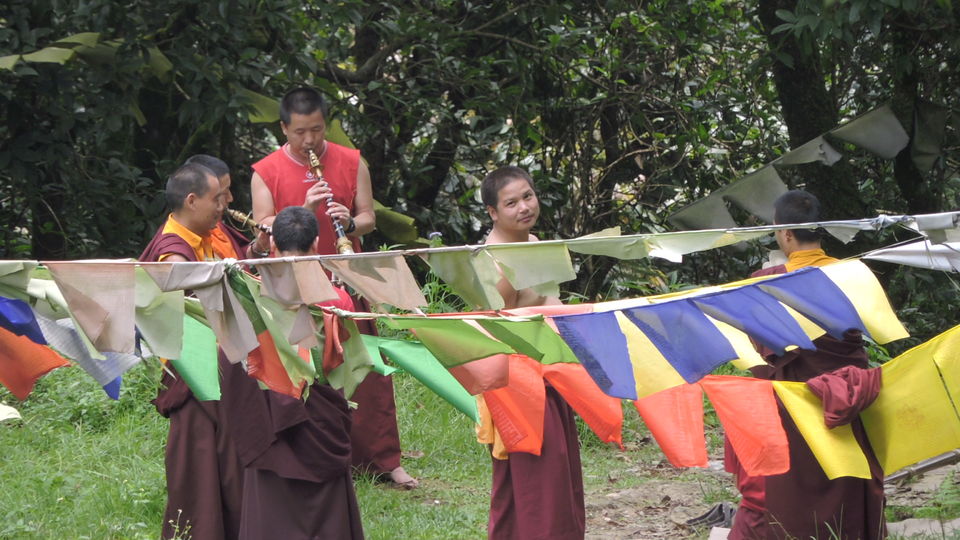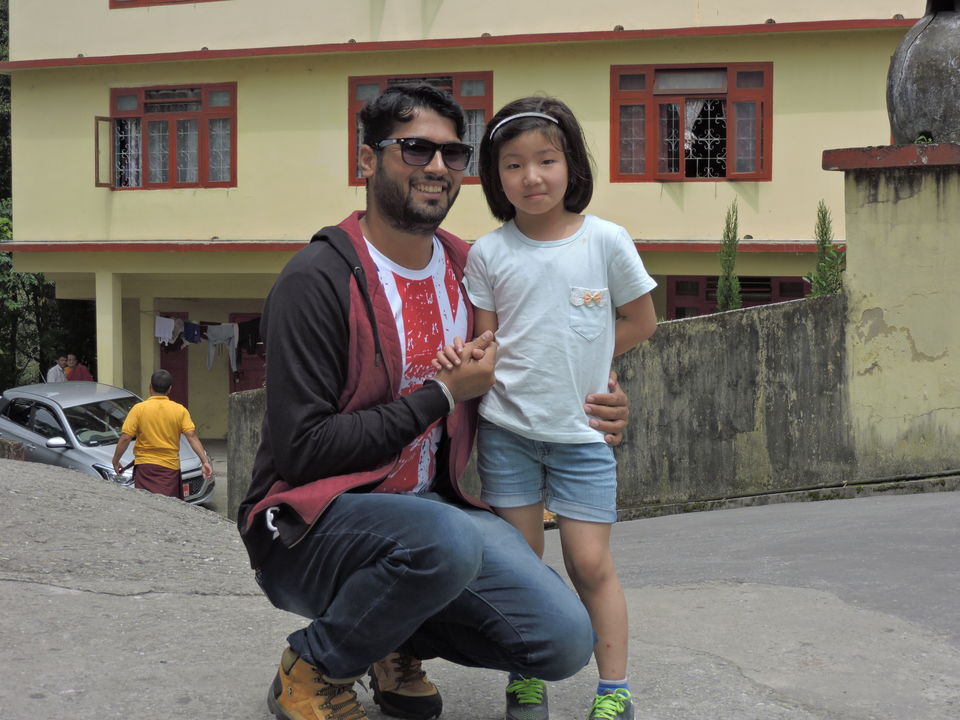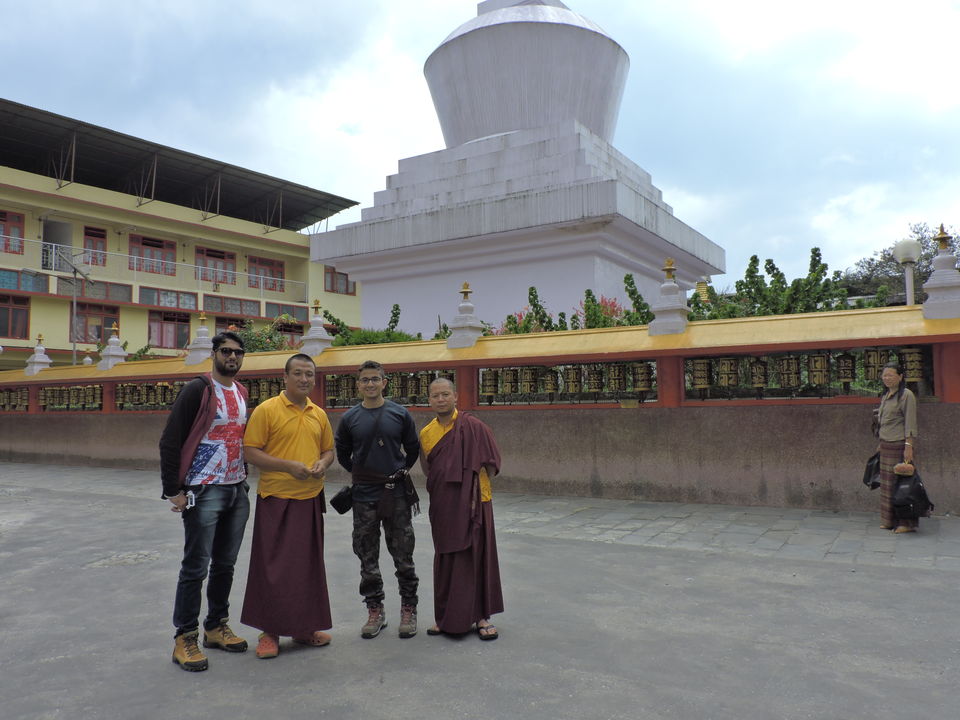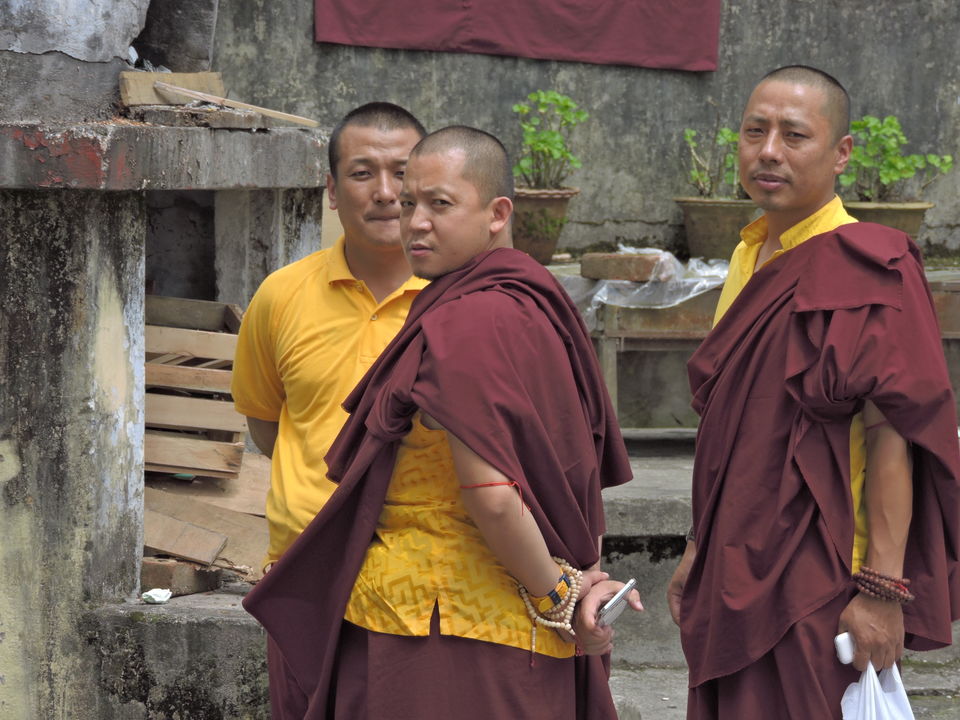 and then we headed to our other destination that was a beautiful waterfall "Ban Jhakri Waterfall" ,we spent a good quality time with nature and done some adventurous stuff also.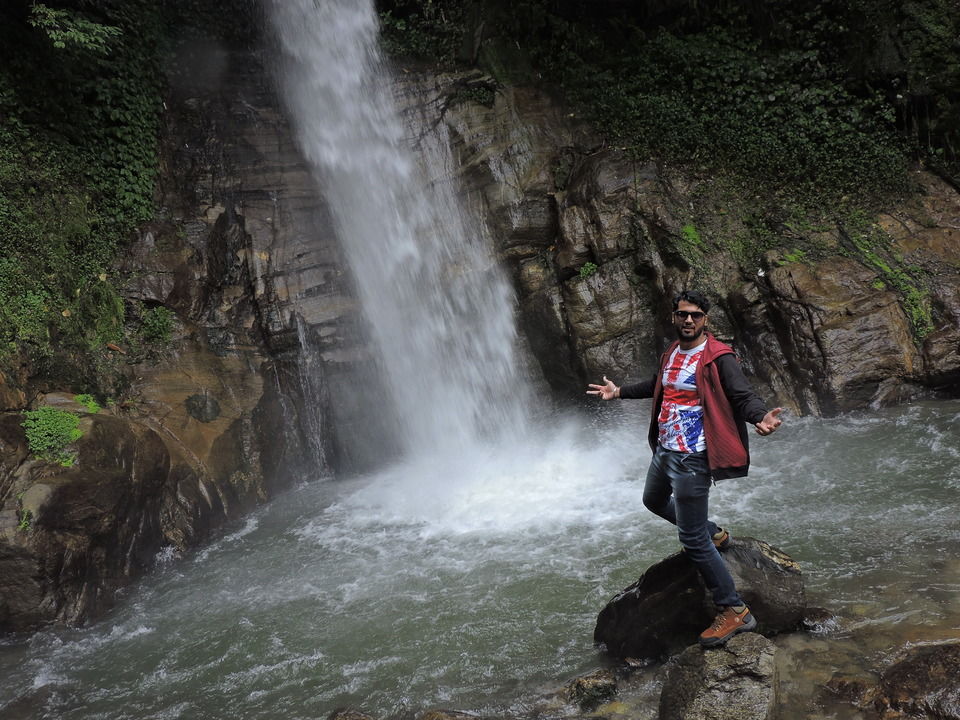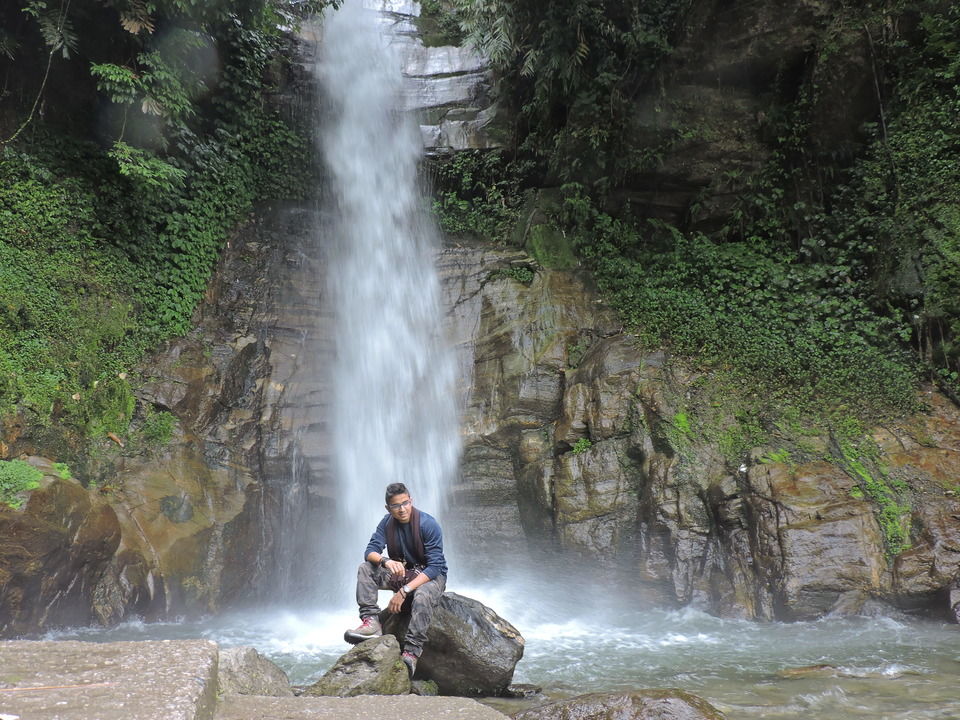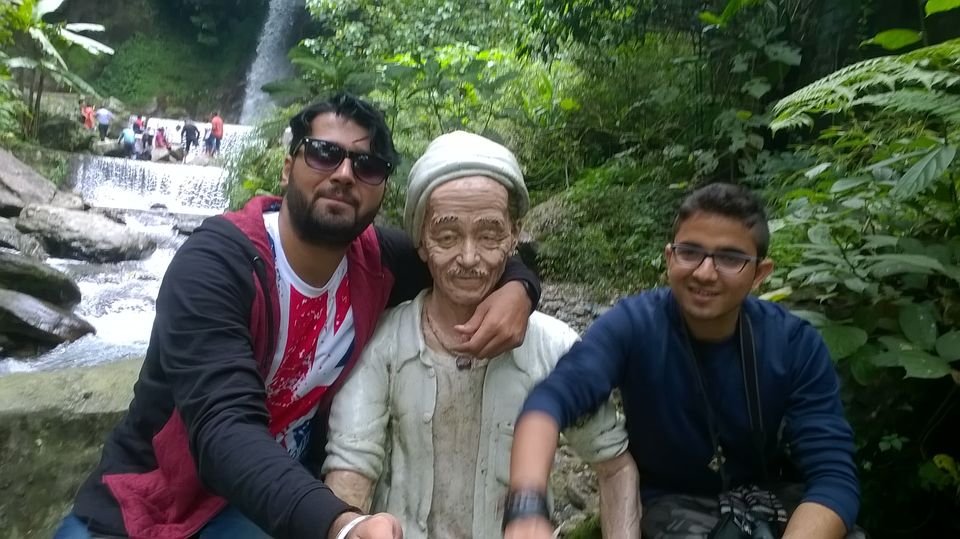 This day is for local sightseeing of Namchi,some beautiful places we have heard about.
We called Arun bhaiya,it was early morning around 6:00 Am he told us last evening that we will have to go a bit far away so we have to start bit early.
Our first sight seeing point was the "Buddha Park Ravangla",which has 130 feet tall Buddha statue,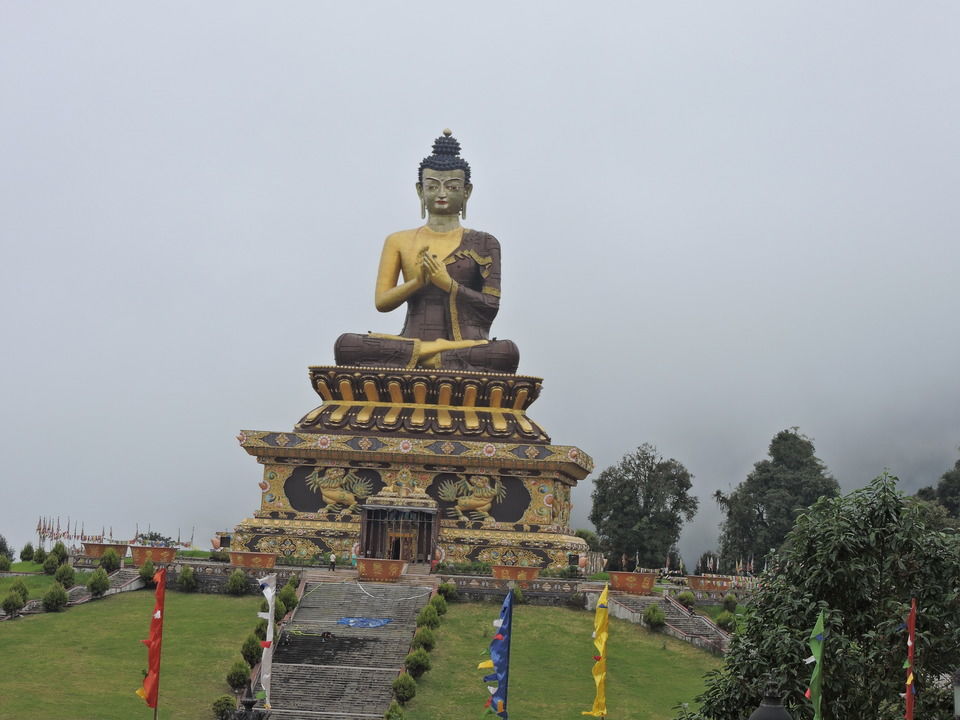 We were asked to reach the taxi stand at 8 AM,The journey to Nathula pass was to be started early morning cause there were more view points to see. But the driver was the only person who came late, we almost waited for an hour and then the journey began a 16 seater vehicle with two newly wedded couple,a family with 7 members,me and my friend,the driver,his helper and a solo backpacker ( the most interesting guy i met on this trip) this guy is professionally a teacher and a Pilgrim by passion,we shared our travelling experiences,he is the only guy i found with the same frequency of travelling as mine,he told me his dream is to visit all the 51 Shaktipeeths and his name is Genie,yes Genie- as i told you we both share same frequencies and may be as a matter of fact we don't like to travel with our original names so we didn't share our original names instead we call each other by the name we prefer he likes to call himself Genie and i love the name Vagabond,its been almost 5 months to this trip and still we are in touch, i must say i met a great guy.
And our journey began,after driving for an hour we entered the scenic beauty of Sikkim something which is not possible to describe in words. We started driving towards the hill top where the Nathula pass is situated surrounded with the army base camps,we stopped at two places before reaching the pass,one where the driver took the permission from the army camps and the other where we had to eat our breakfast,do keep in mind to fill yourself with a little of food before reaching Nathula pass and ensure to carry a warm jacket with you as it is to too cold up there,the temperature at that time was 5 degree C,and i guess your driver will guide you few things. The view from Nathula was amazing we went up the hill and met two Chinese soldiers one of them was very friendly but the other one was not even ready to shake hands,reason nobody knows. We spent around half an hour there, then on our way back we got our certificate which shows that we have visited Nathula pass situated at 14000 ft from sea level which is half of the height of Mt. Everest.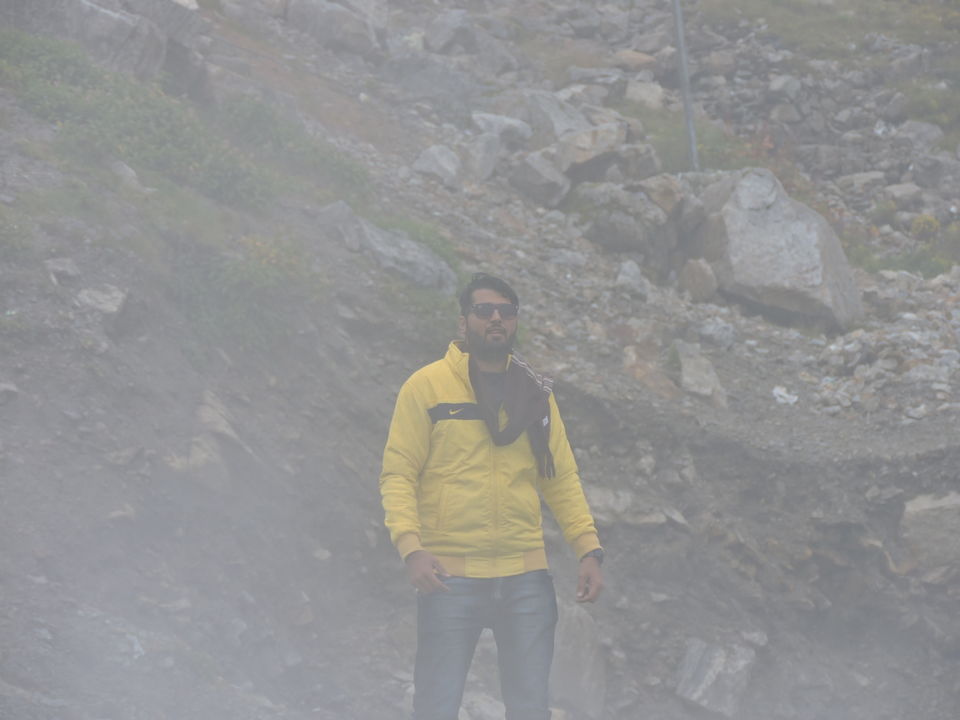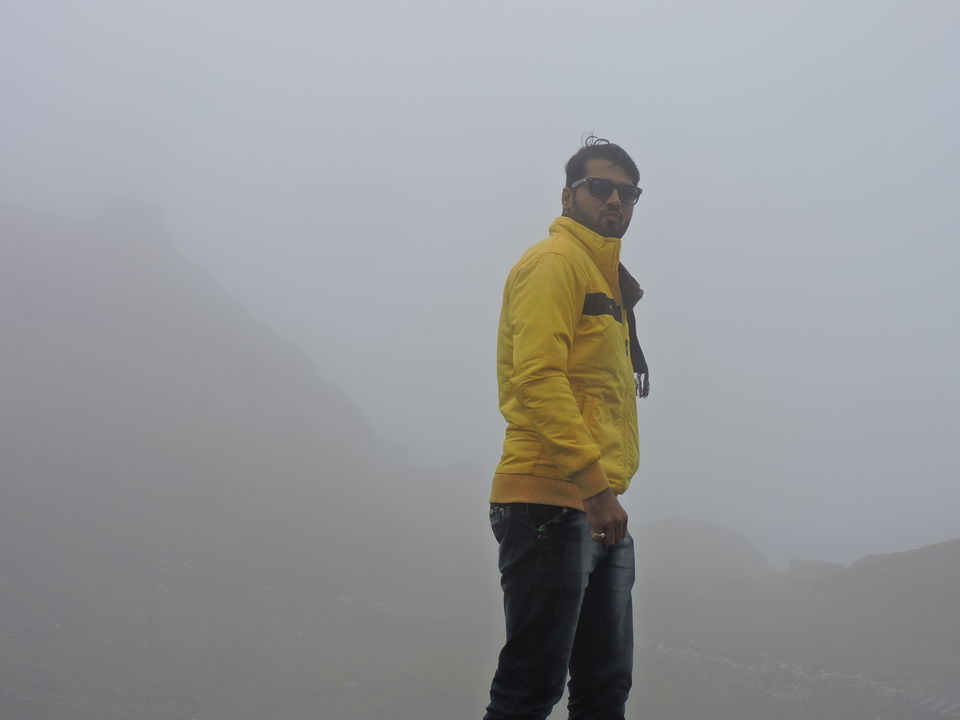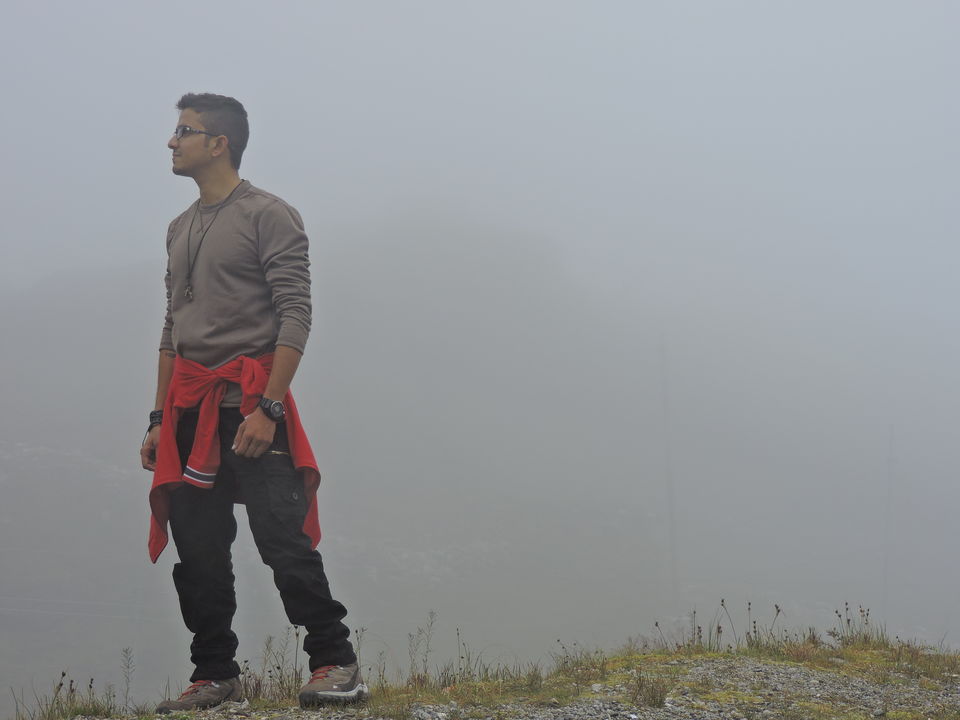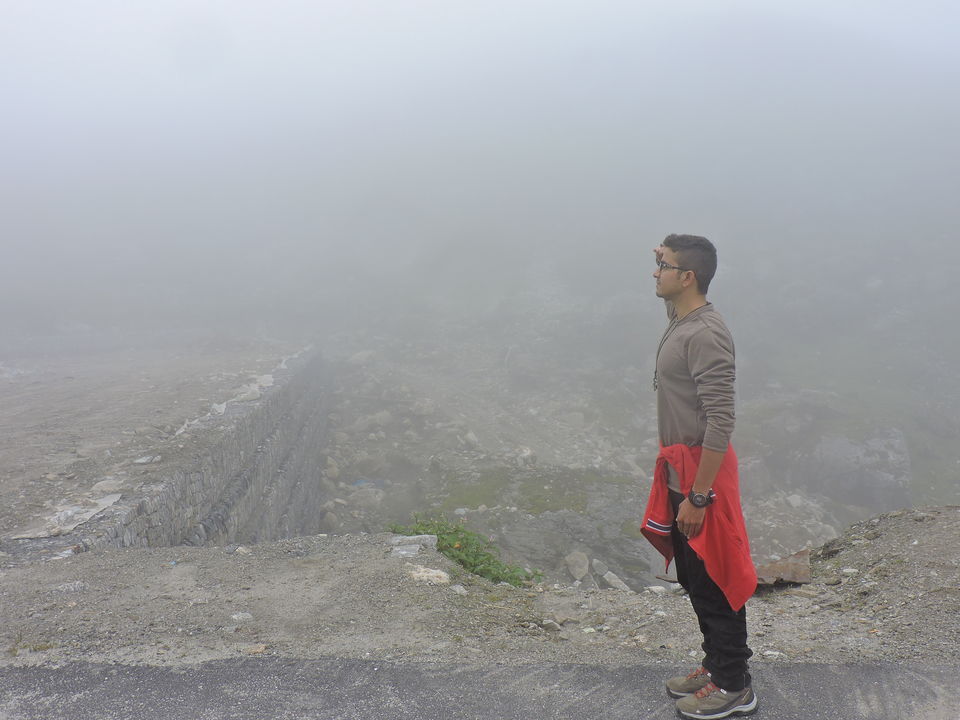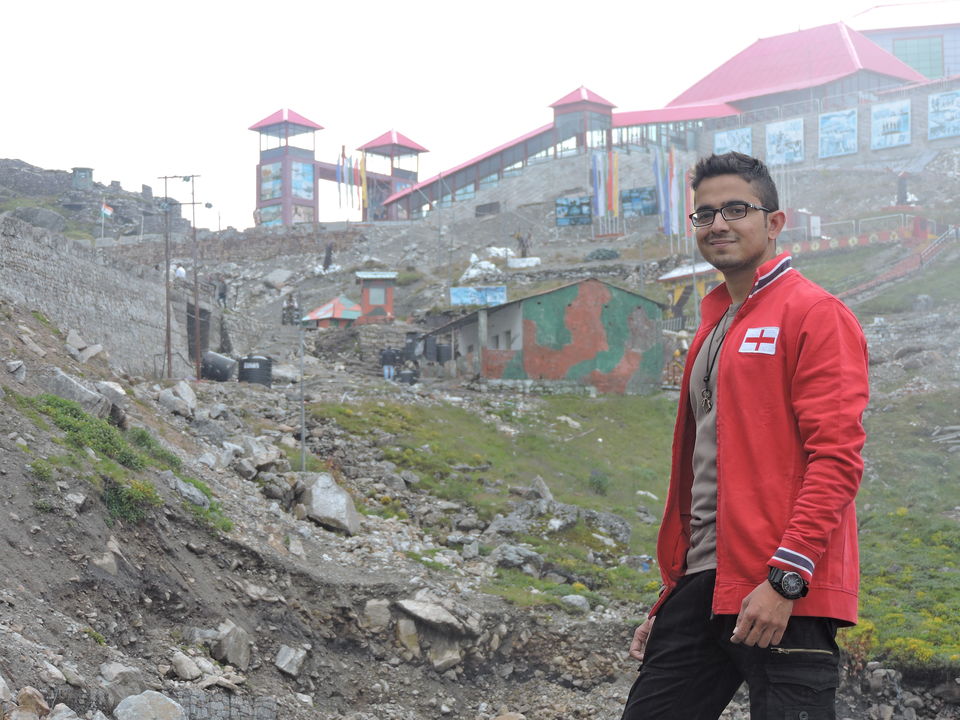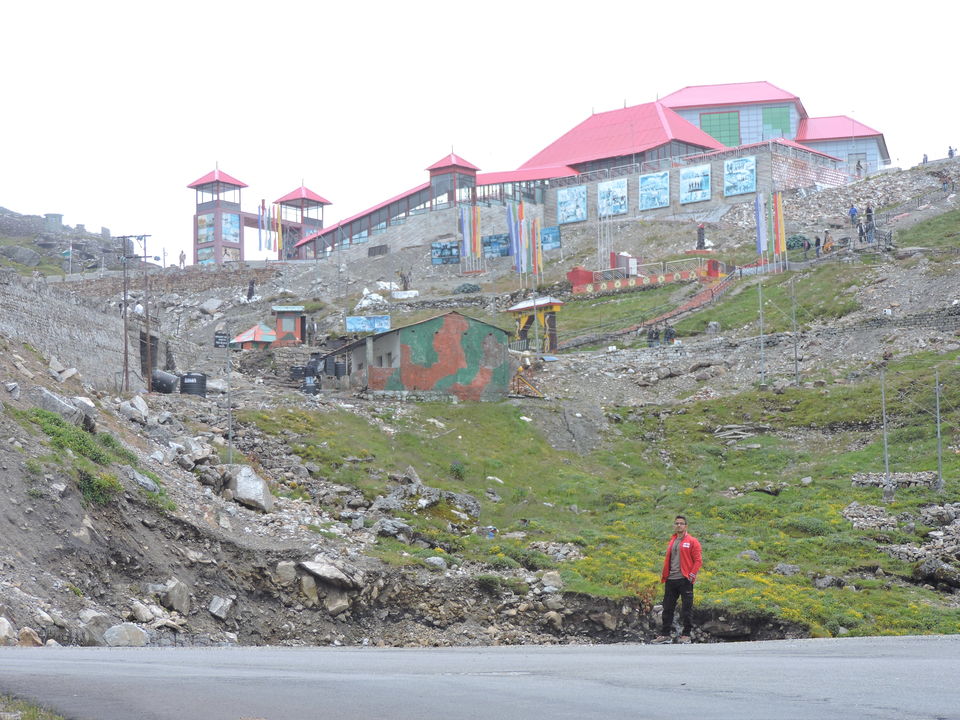 Morning 3:00 am we gathered to go the spot which we heard would be the best scenic beauty of our trip we reached there at around 4:00 am and we were welcomed by few ladies who were offering tea and coffees to the visitors as it was too cold up there, we were told that we have to wait till 5:00 am to see the view and we did as said. slowly slowly time passed and it was 6:30 am and that was our bad luck,The most beautiful Sunrise of India didn't appear there,cause the sky was covered with clouds and it started raining and with a little disappointment we went back,and on our way back we visited few view local spots and back to hotel,and the whole day we spent roaming around the city, exploring Tea shops,cafes,meeting locals and it was dark in the early evening and around 8:00 pm we went to a Tibetan cafe to have dinner and then back to hotel.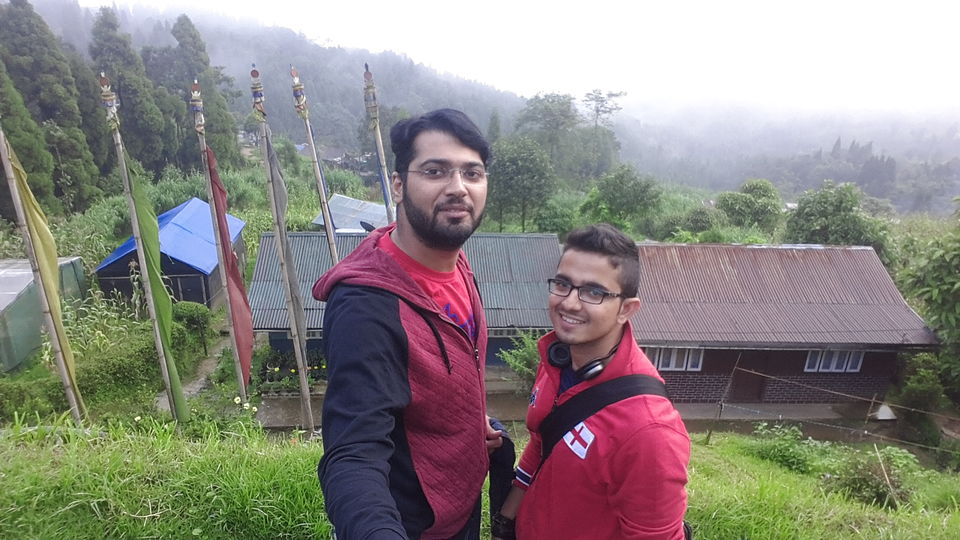 We woke up packed our tent thanked the family and started walking on our way we went to Prem Uncles's shop as he already left for shop early morning, we thanked him for his help and started walking towards the other shop to carry our shopping bags, we said goodbye to the family who provided us food and hired a taxi to Silliguri, we were at Silliguri by noon and then checked in in a hotel for one night and went to tight sleep, we woke up at 7 in the evening went for a walk,had our dinner,explored the market,we found nothing special there so after an hour we went back to hotel next day we had to get to the airport to catch our flight back.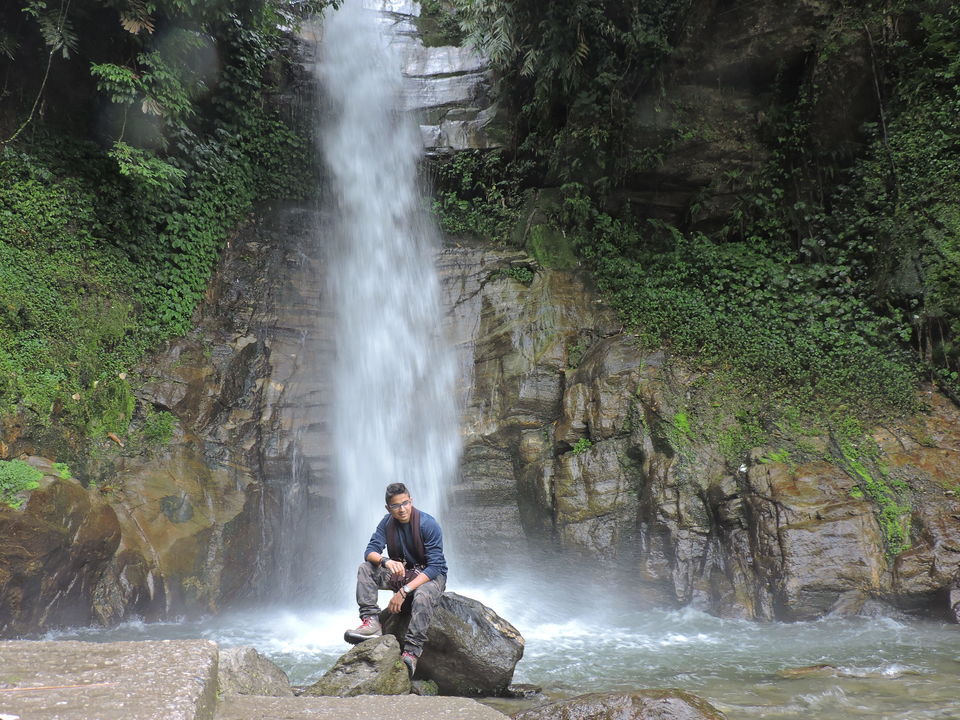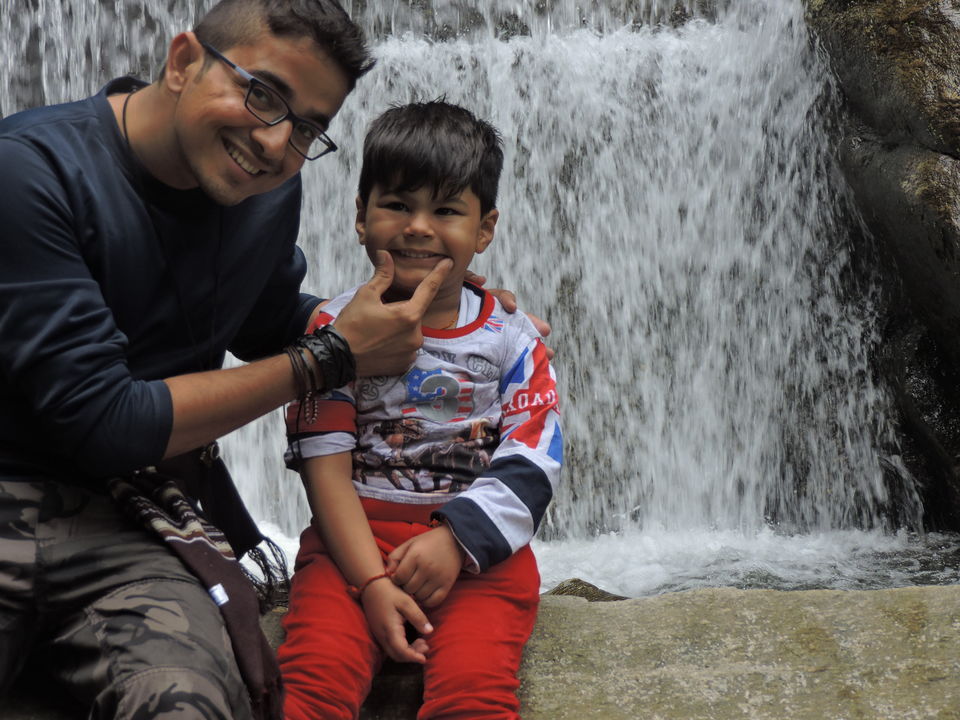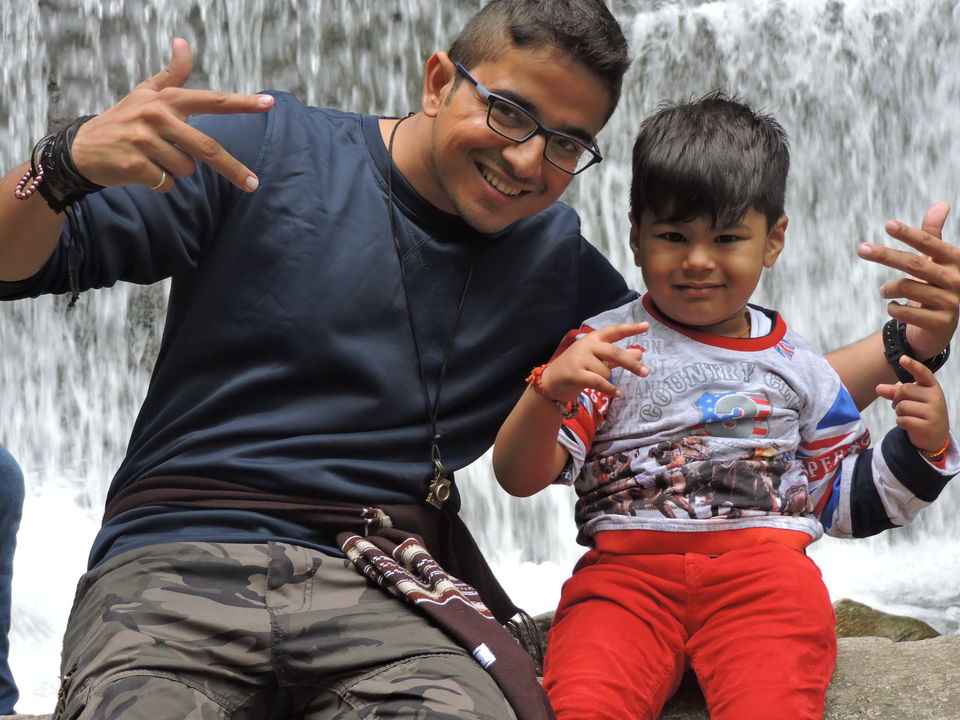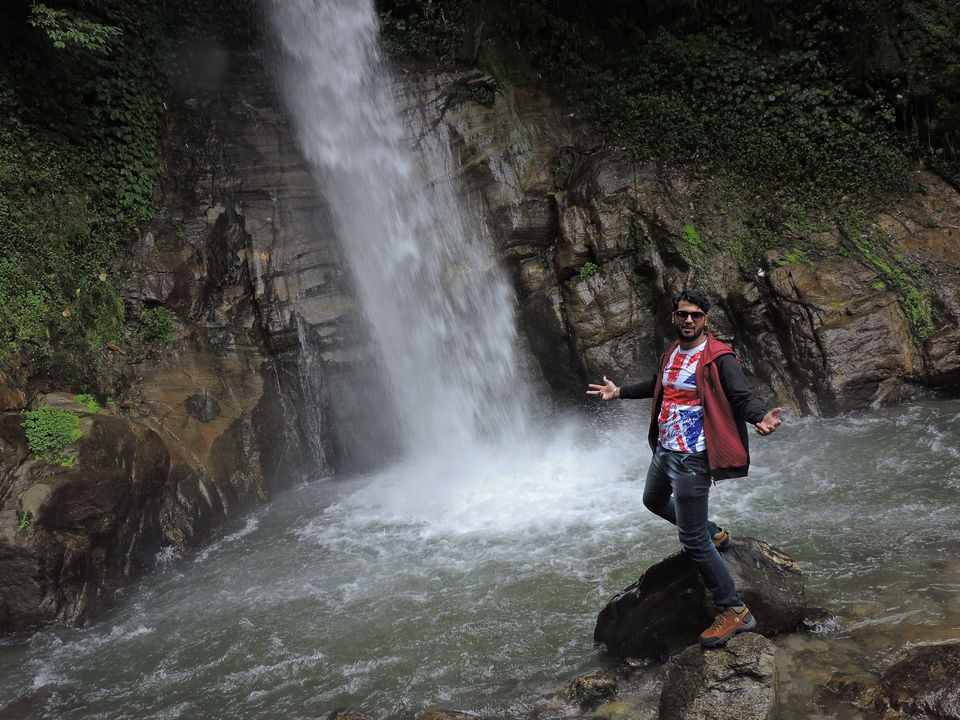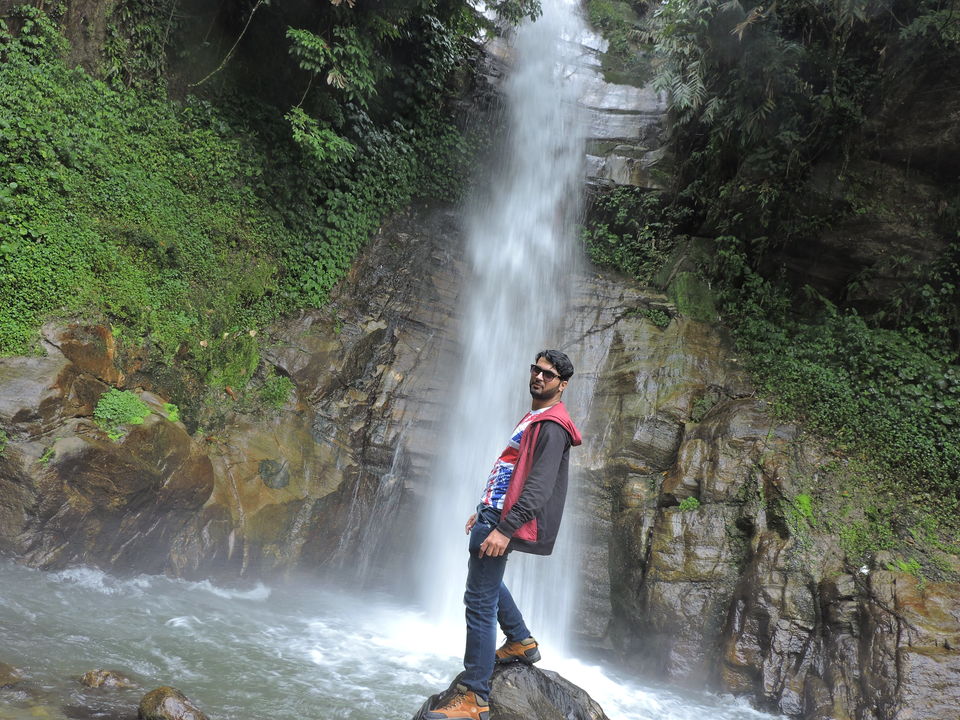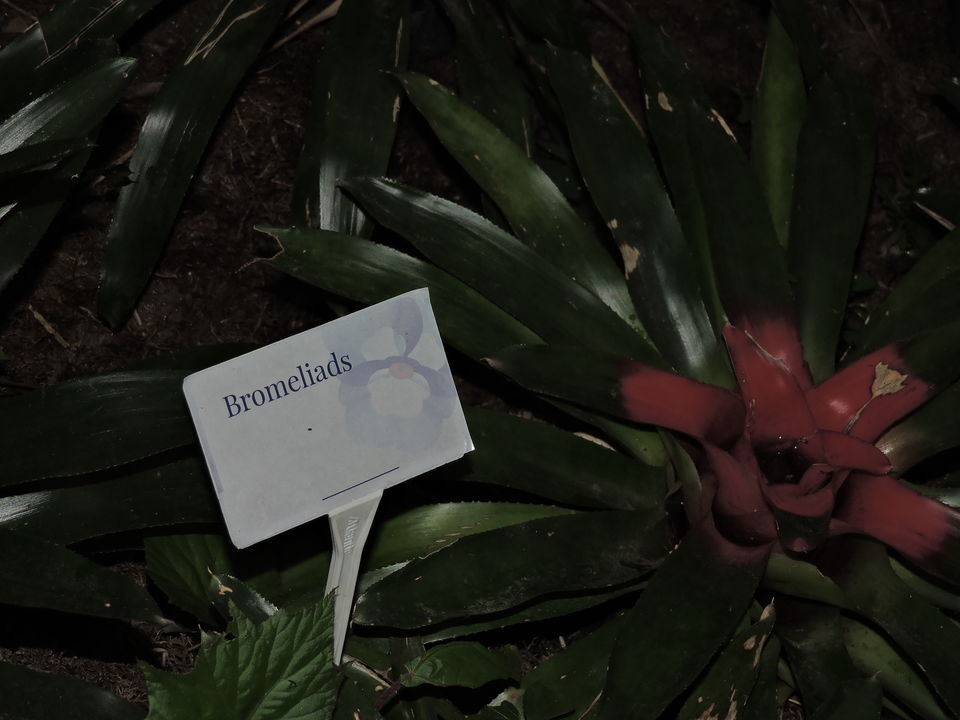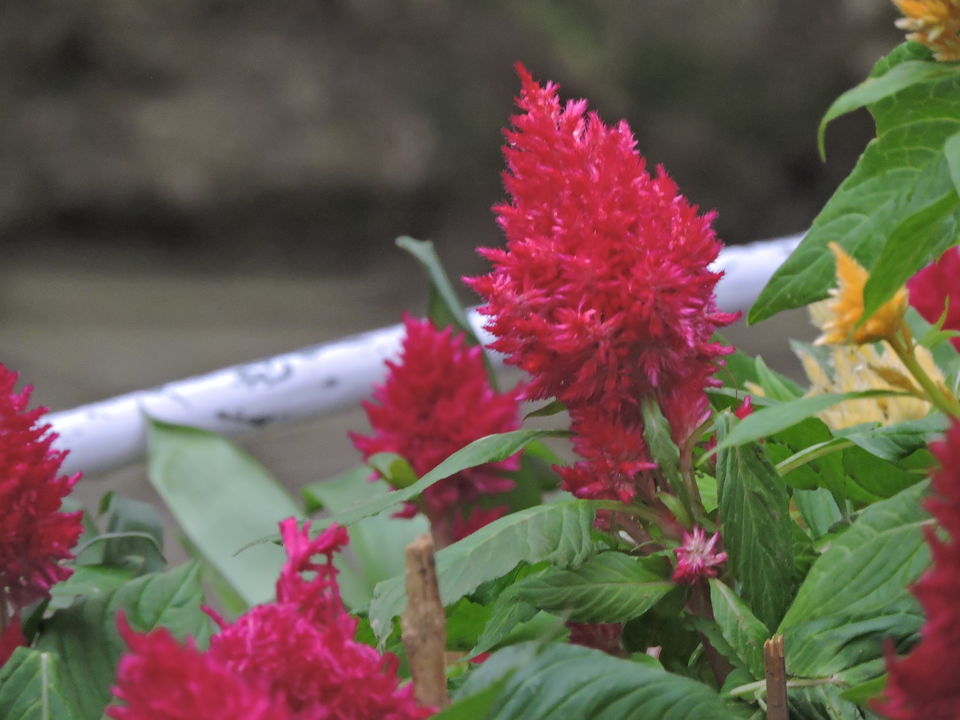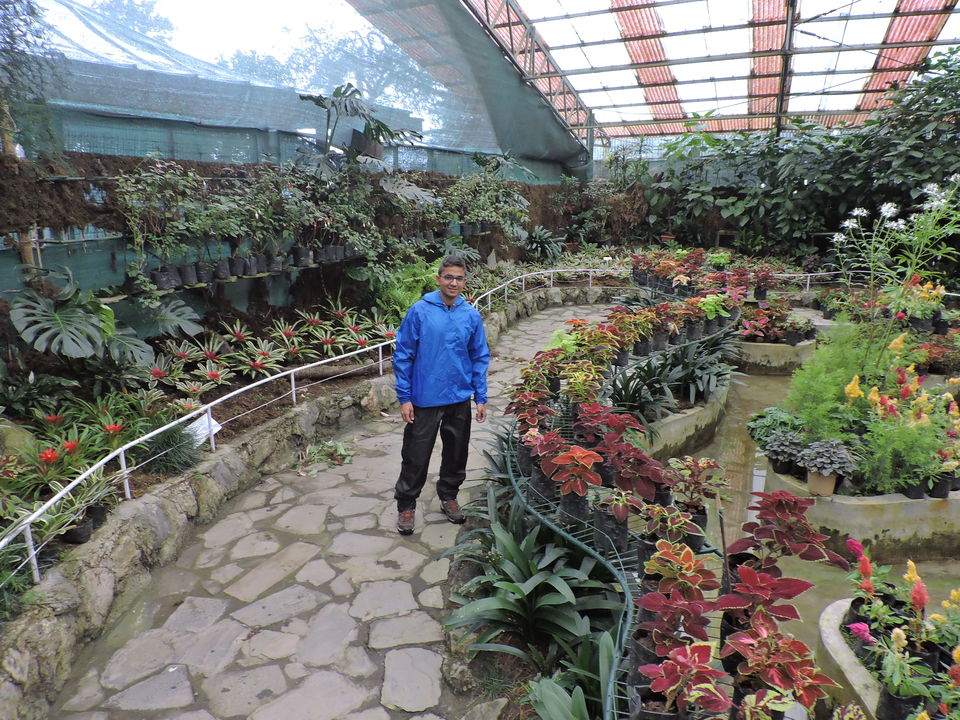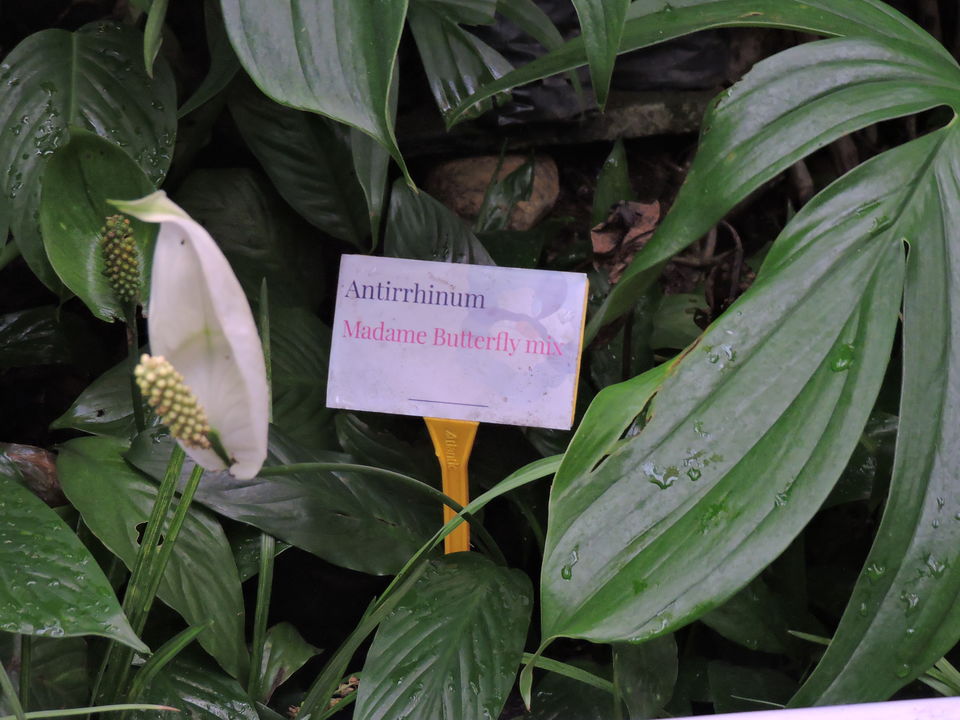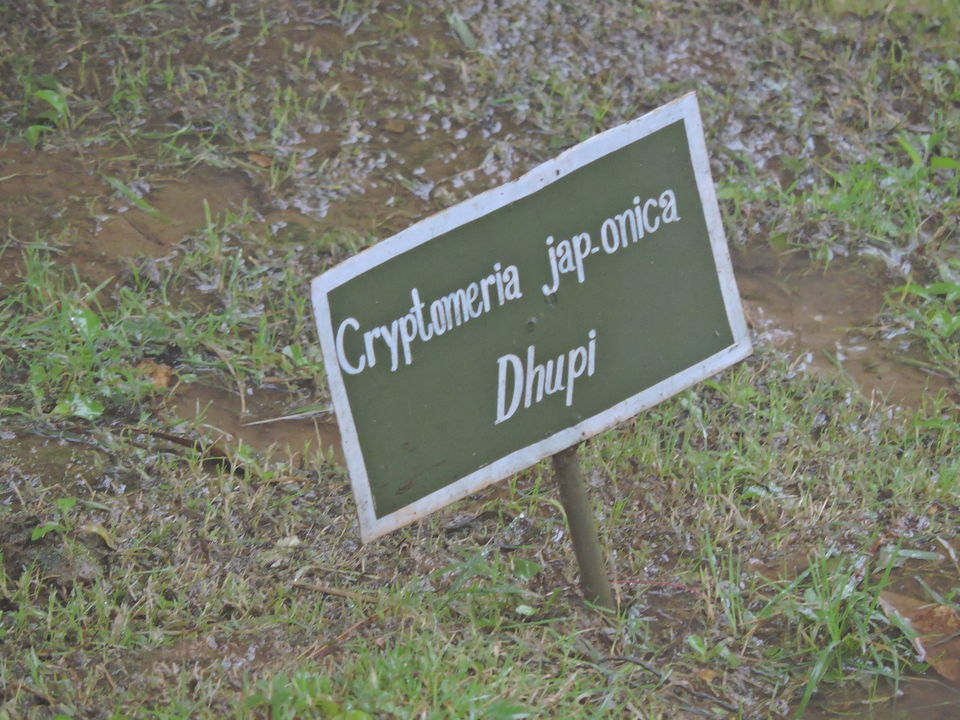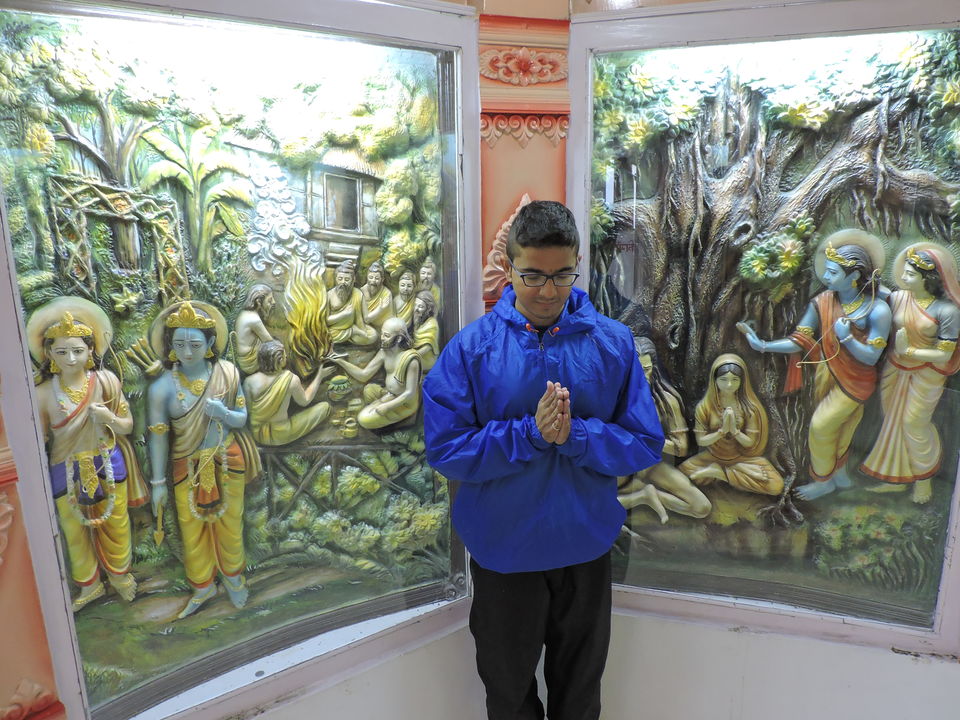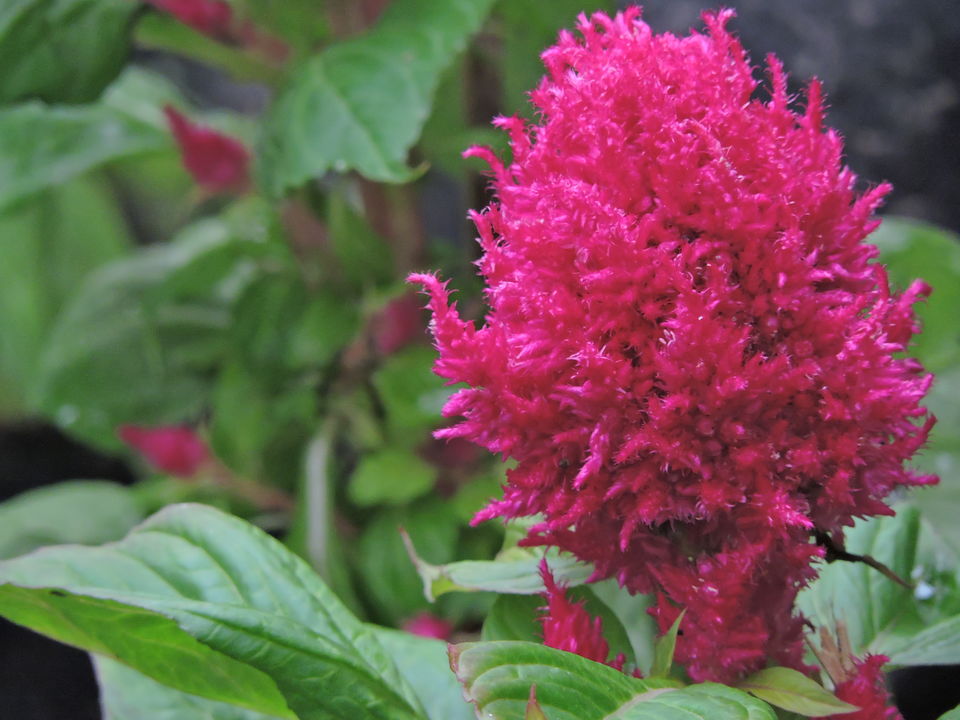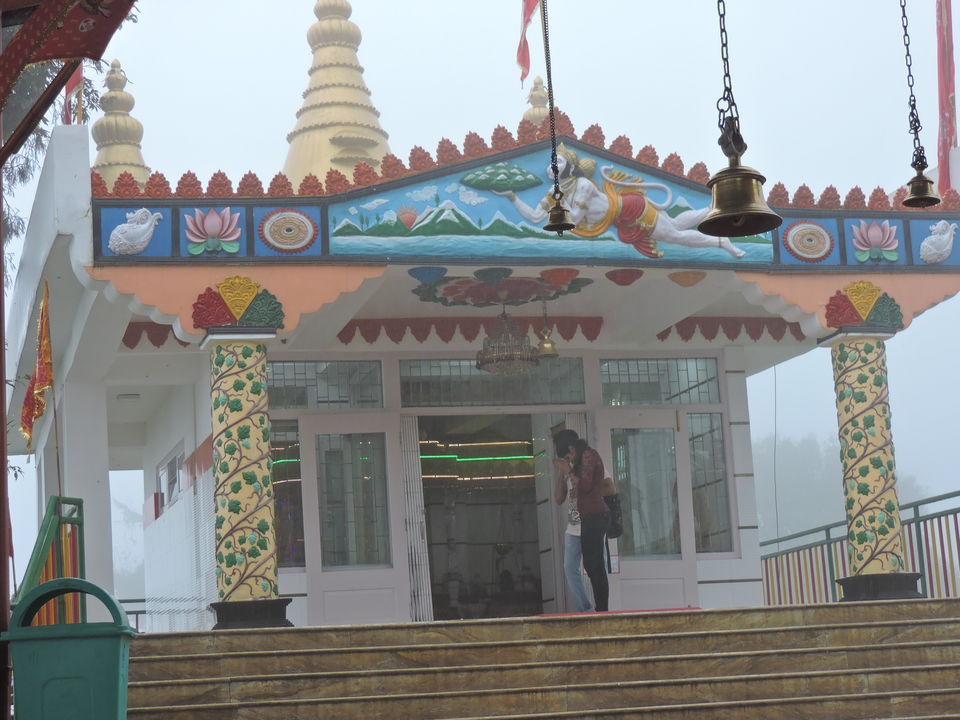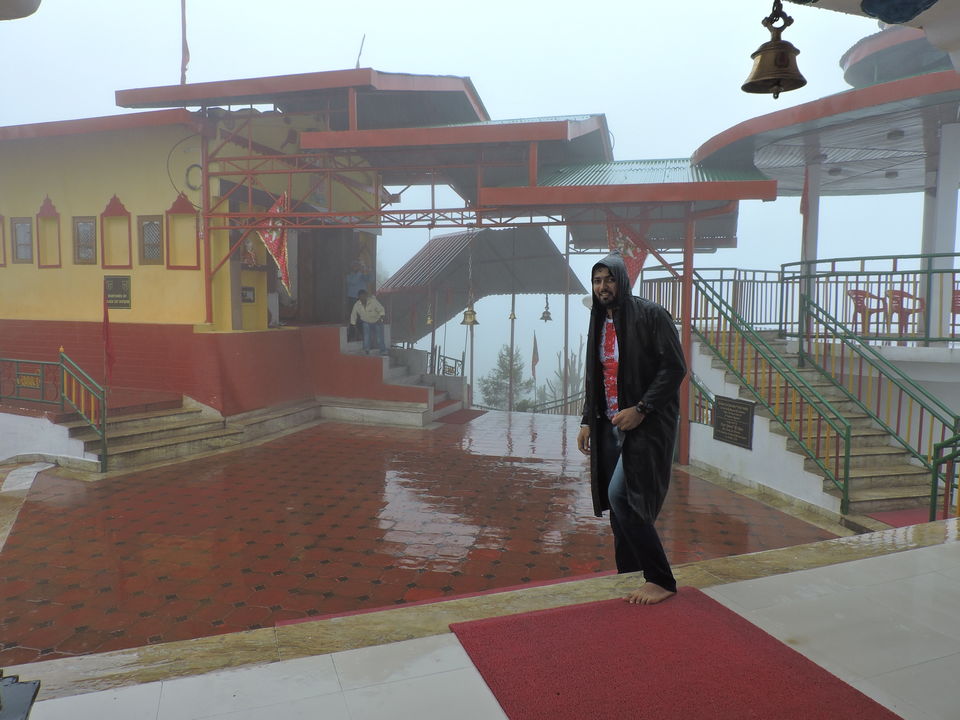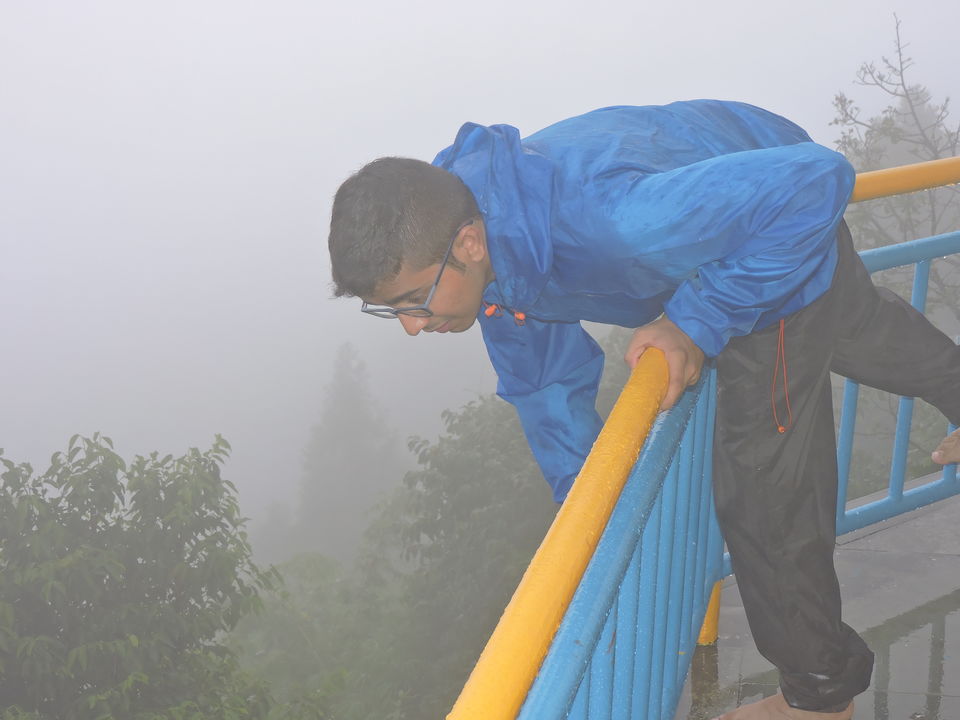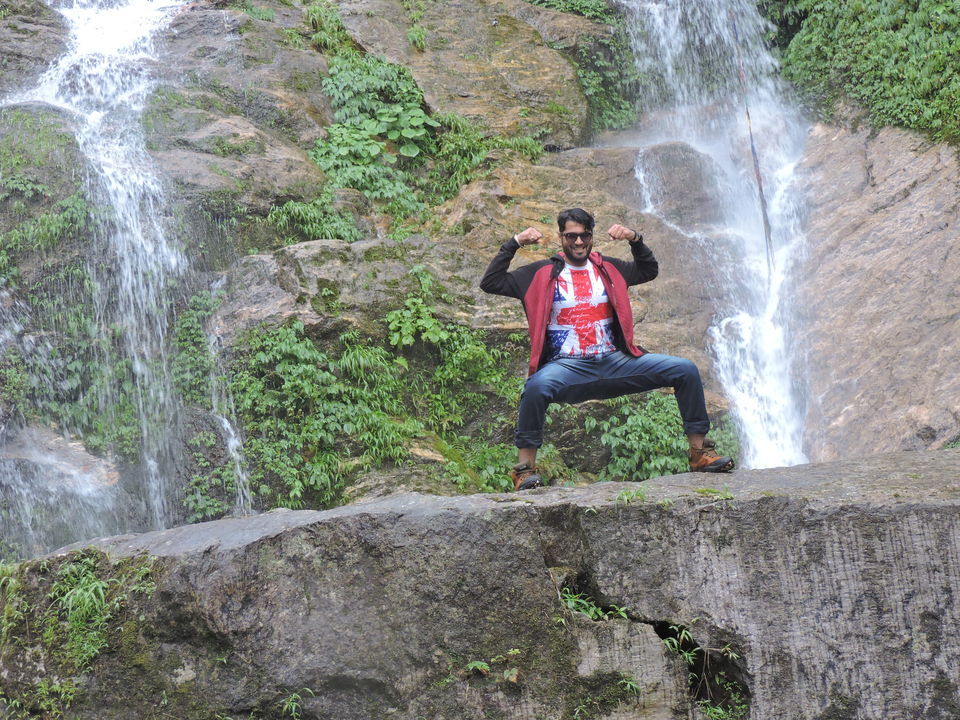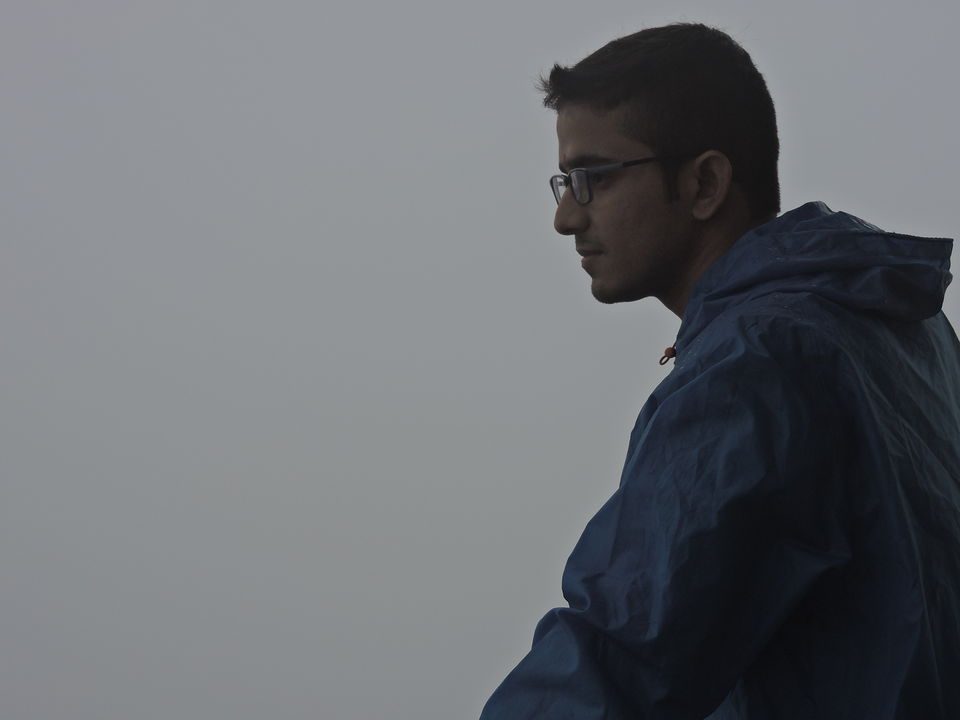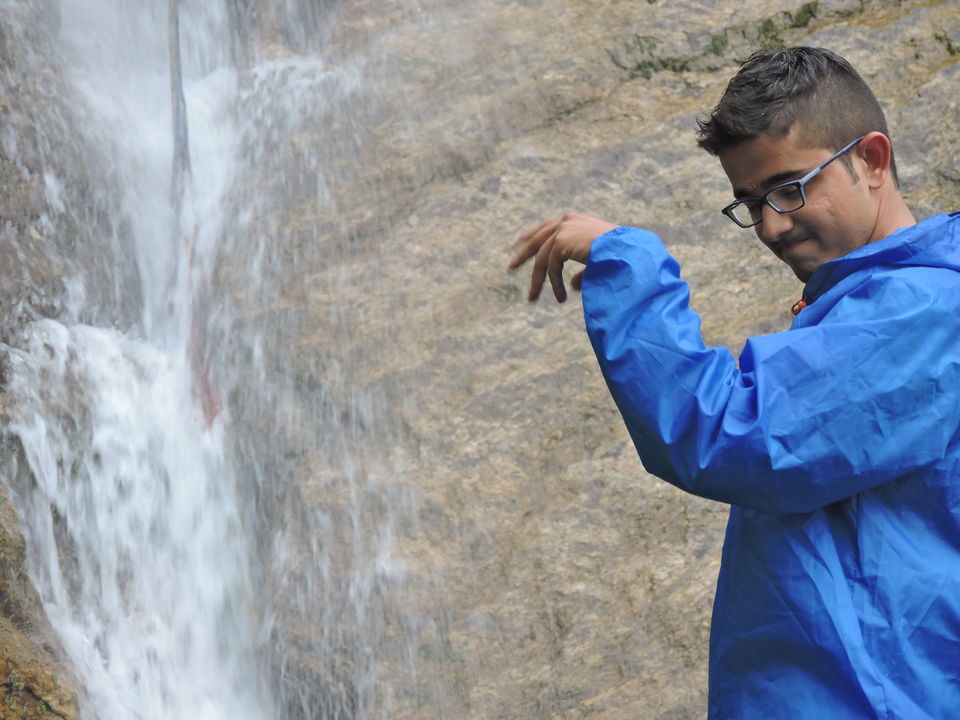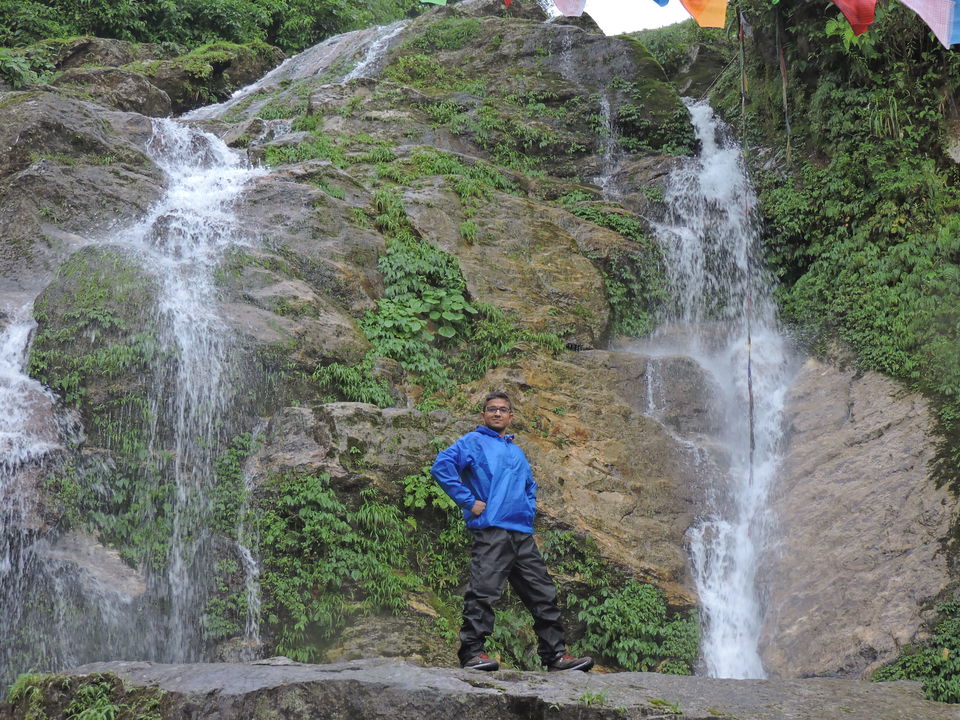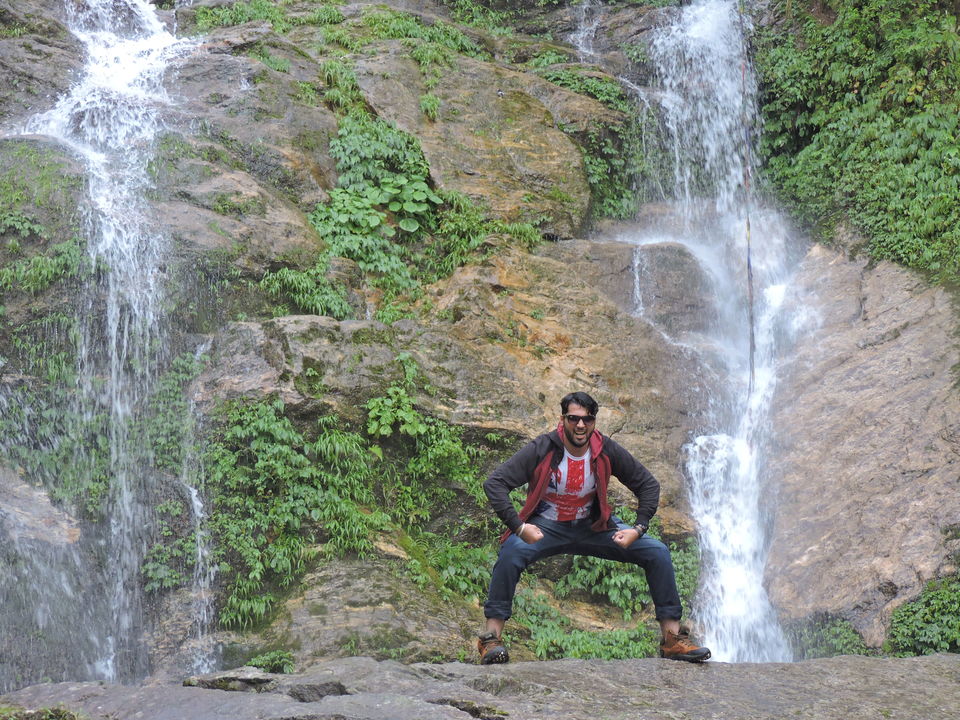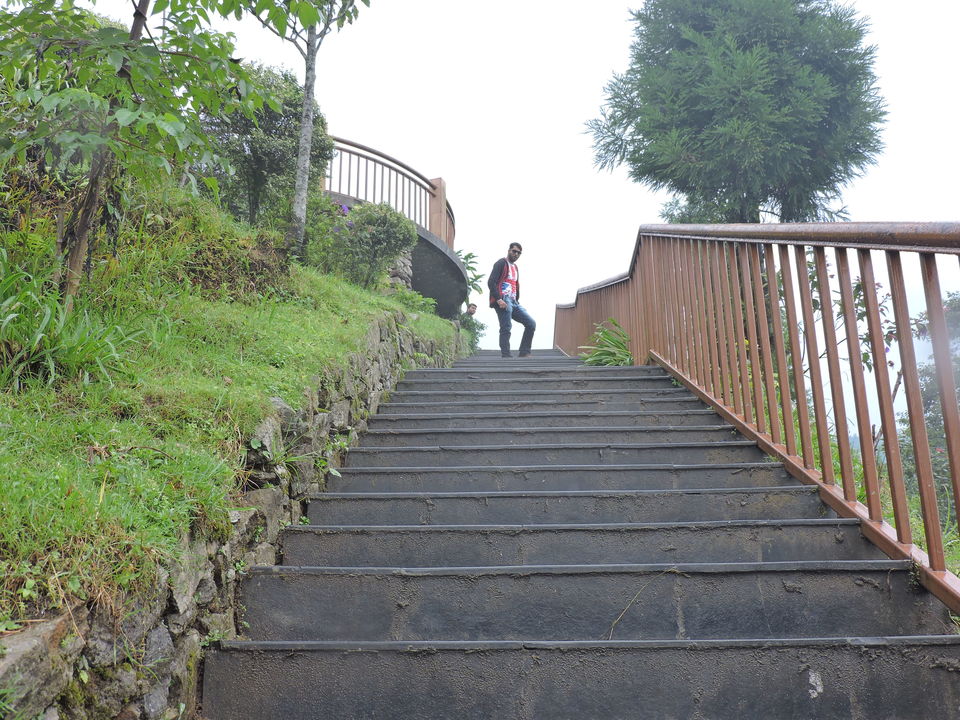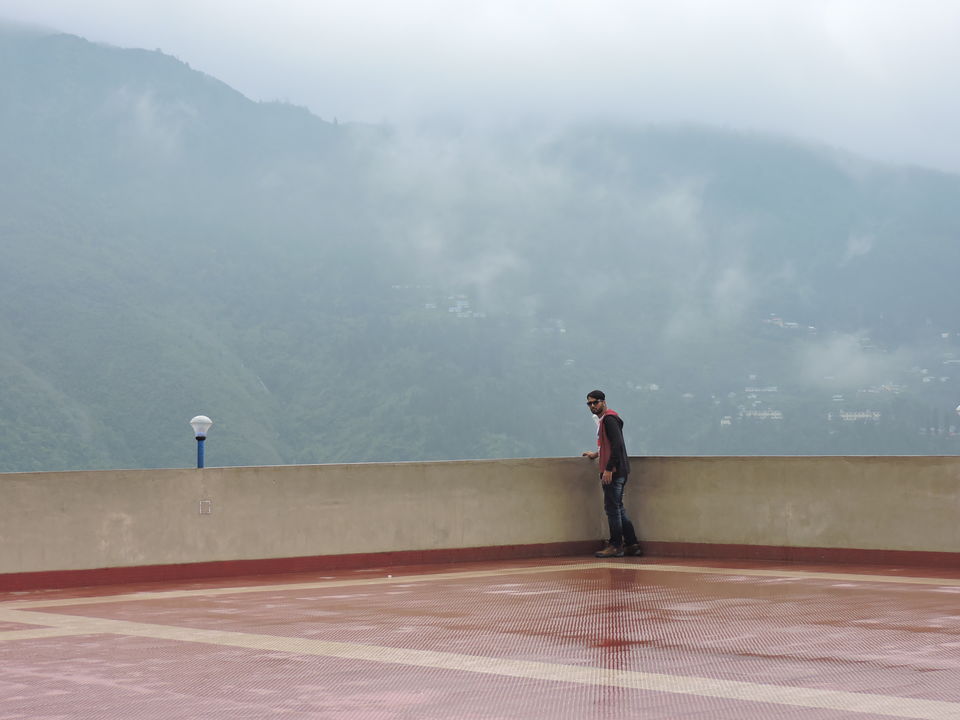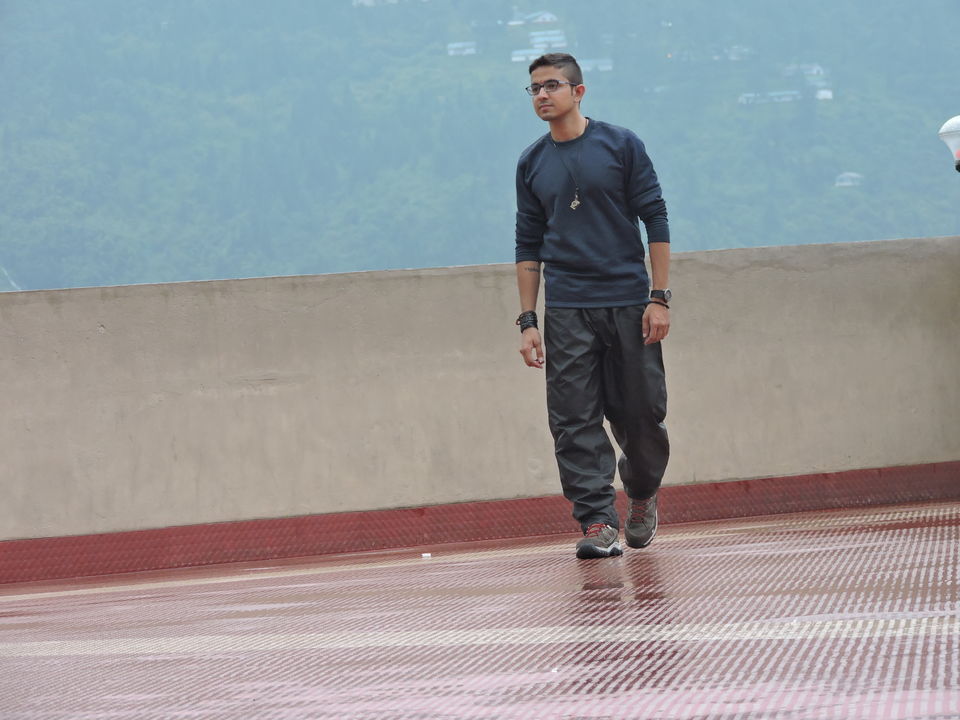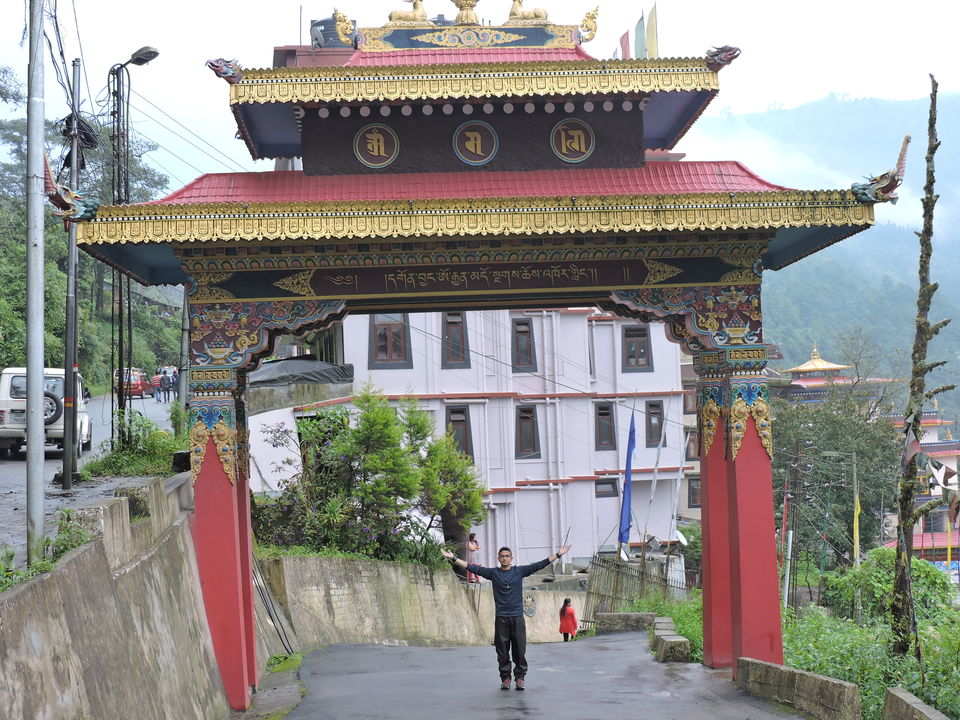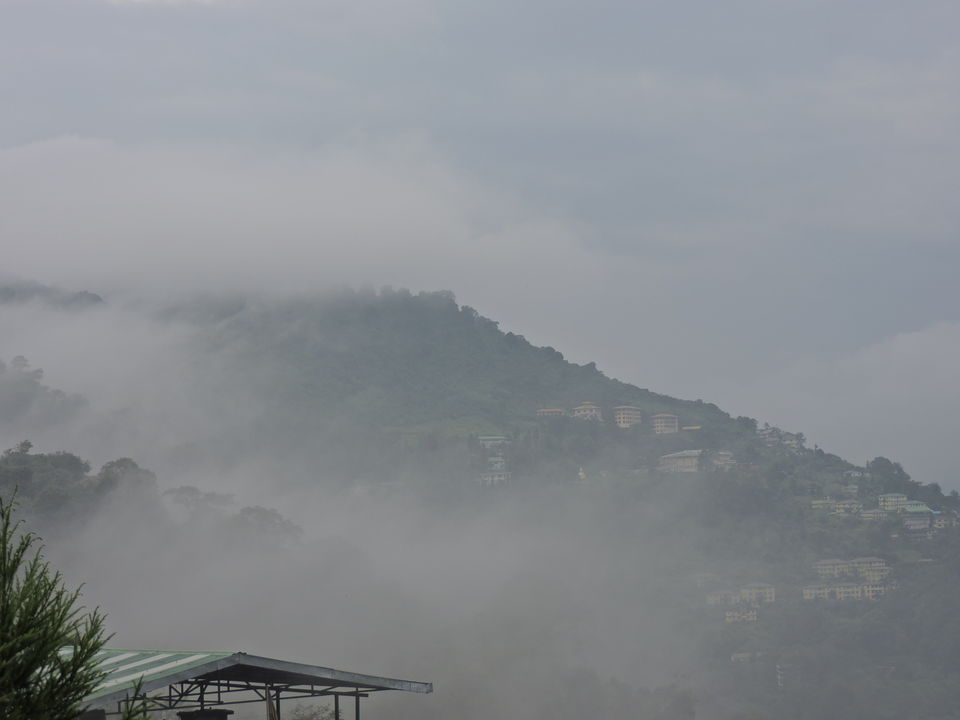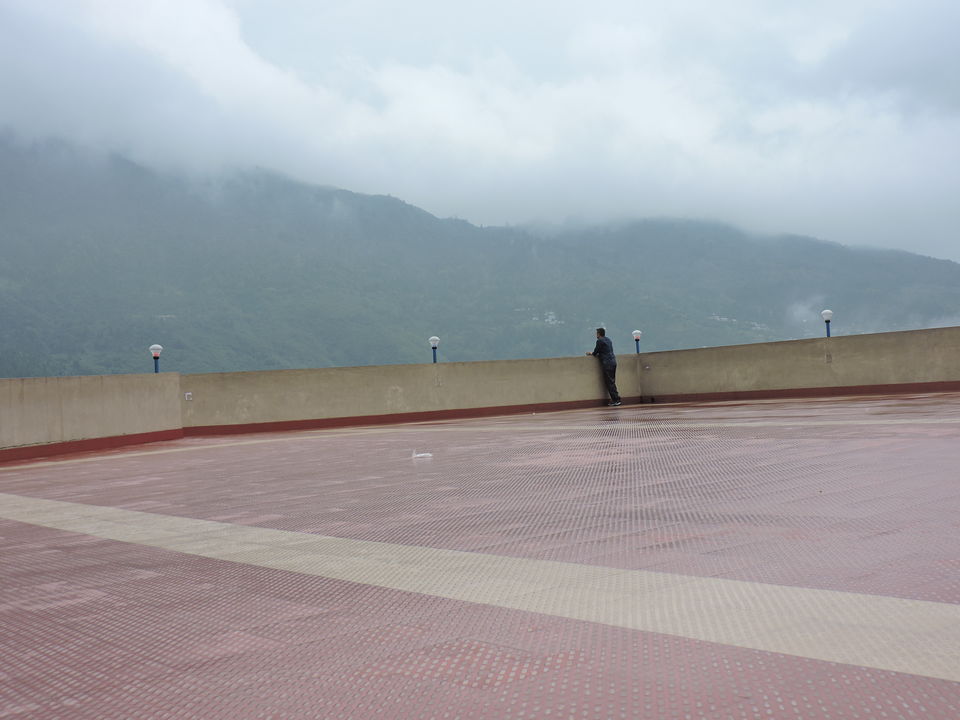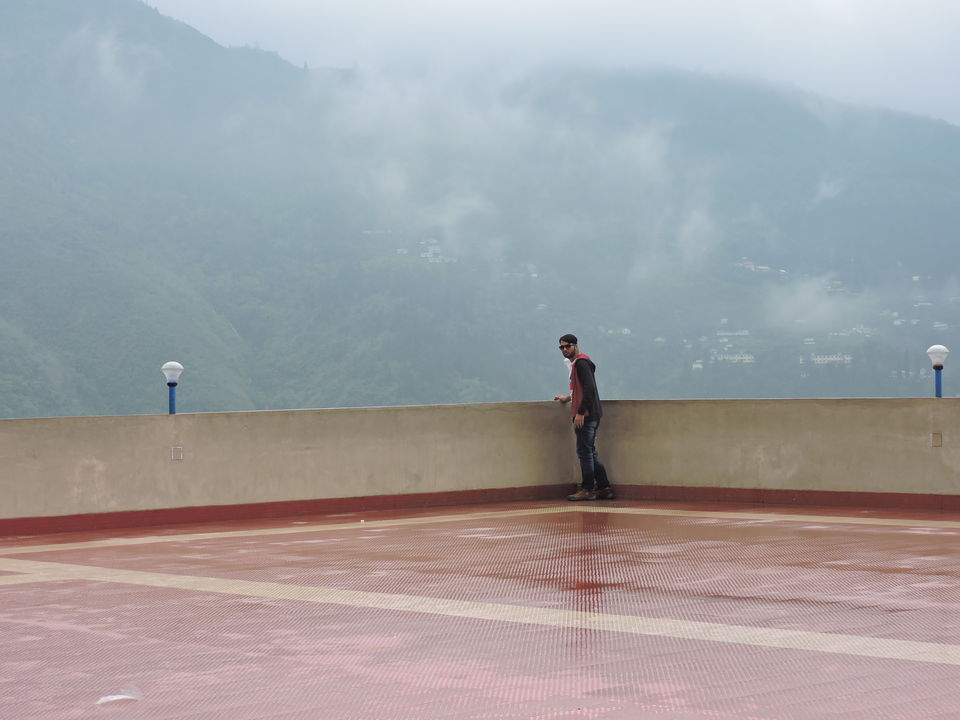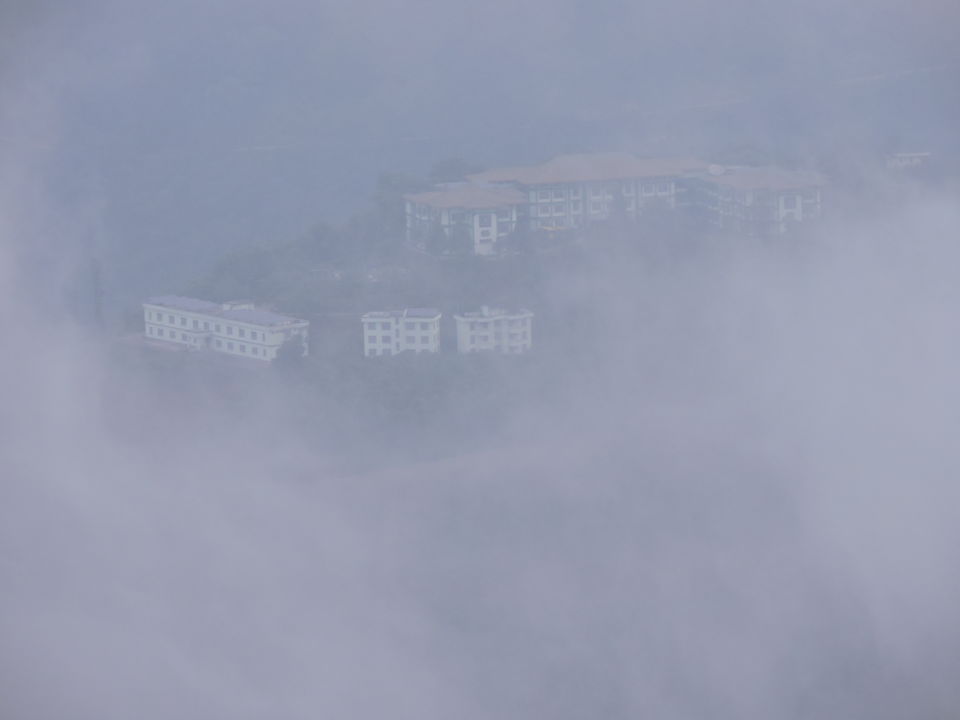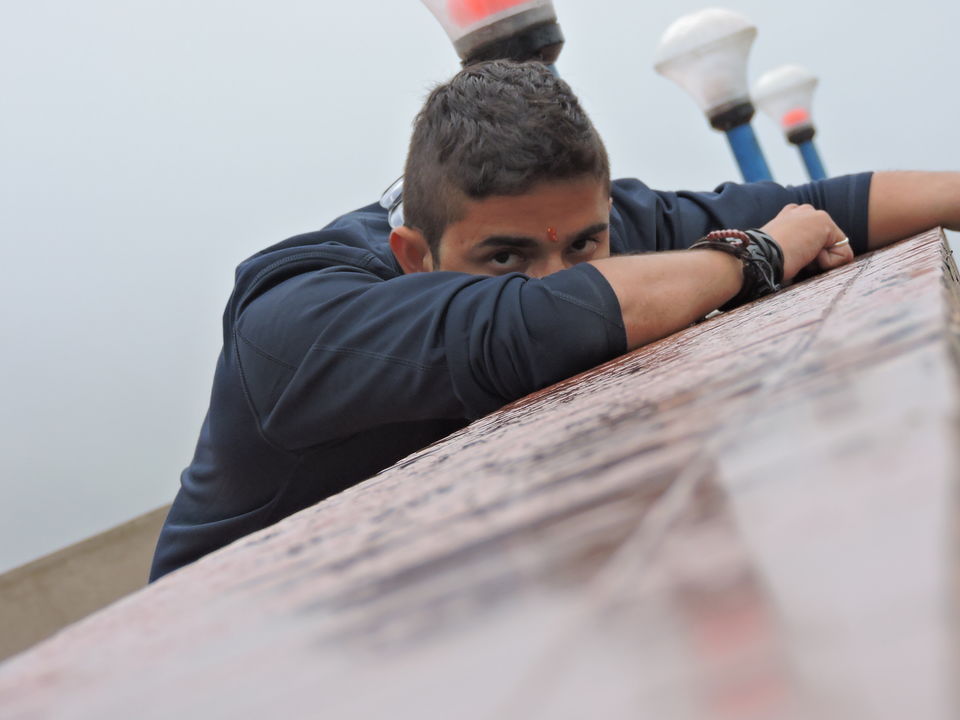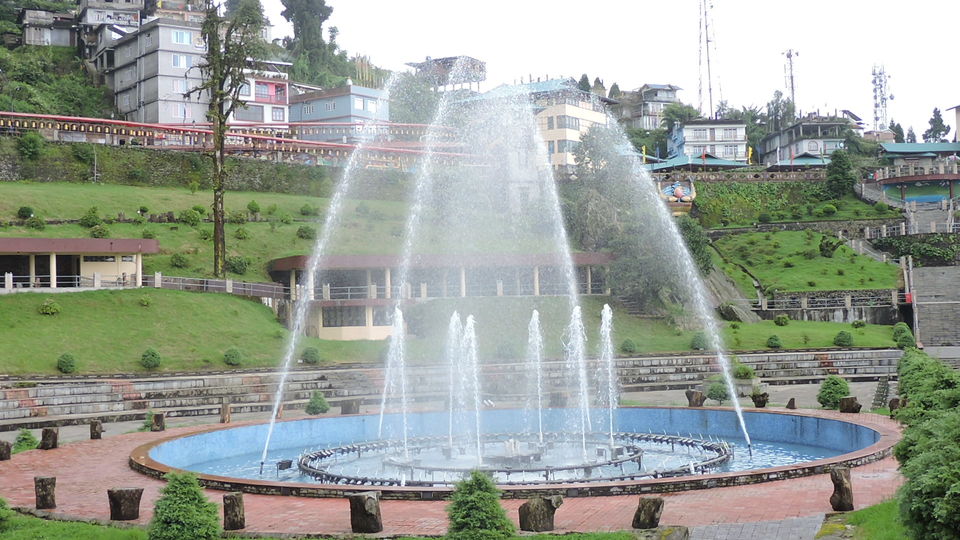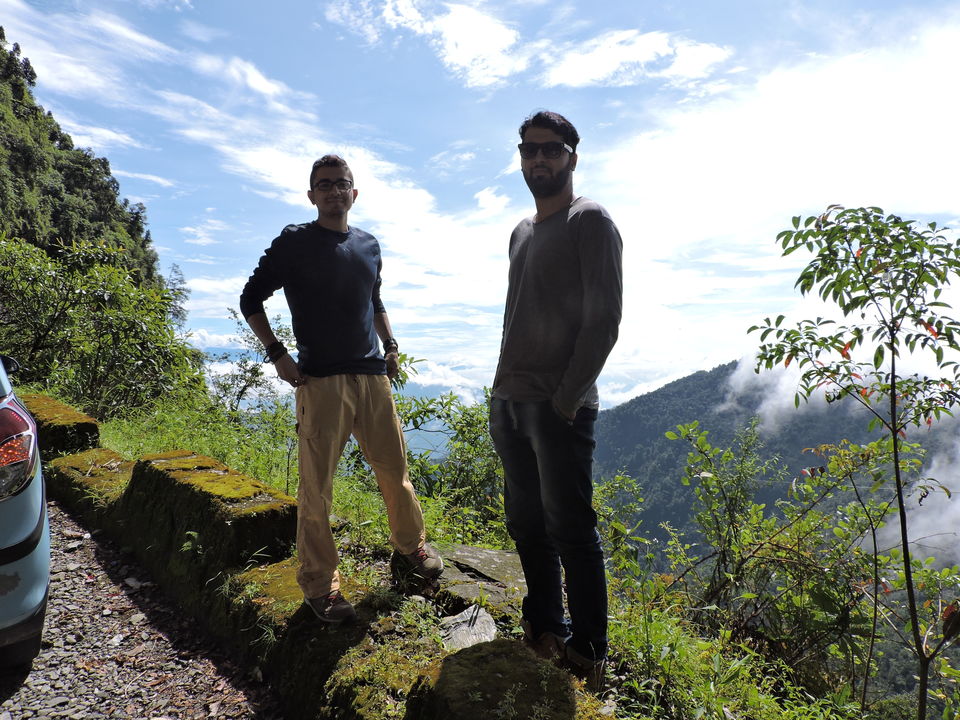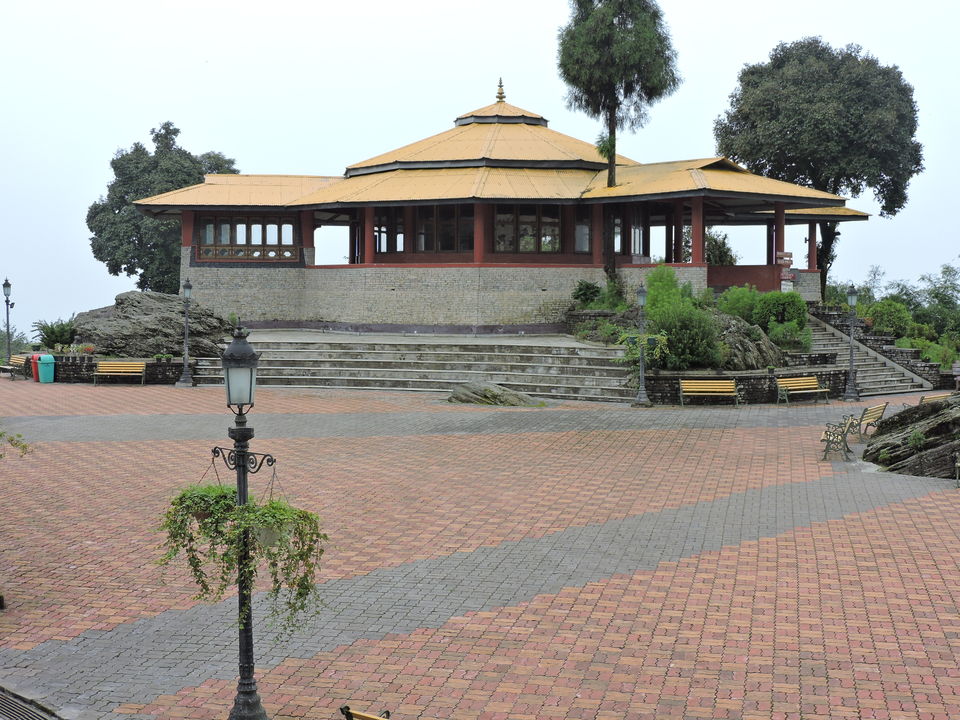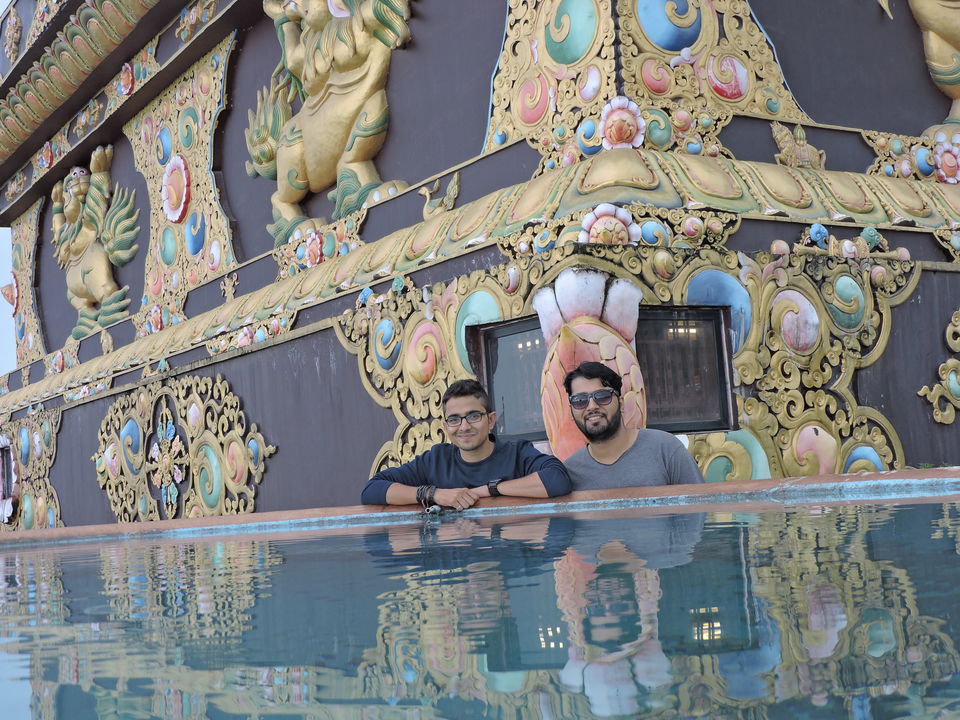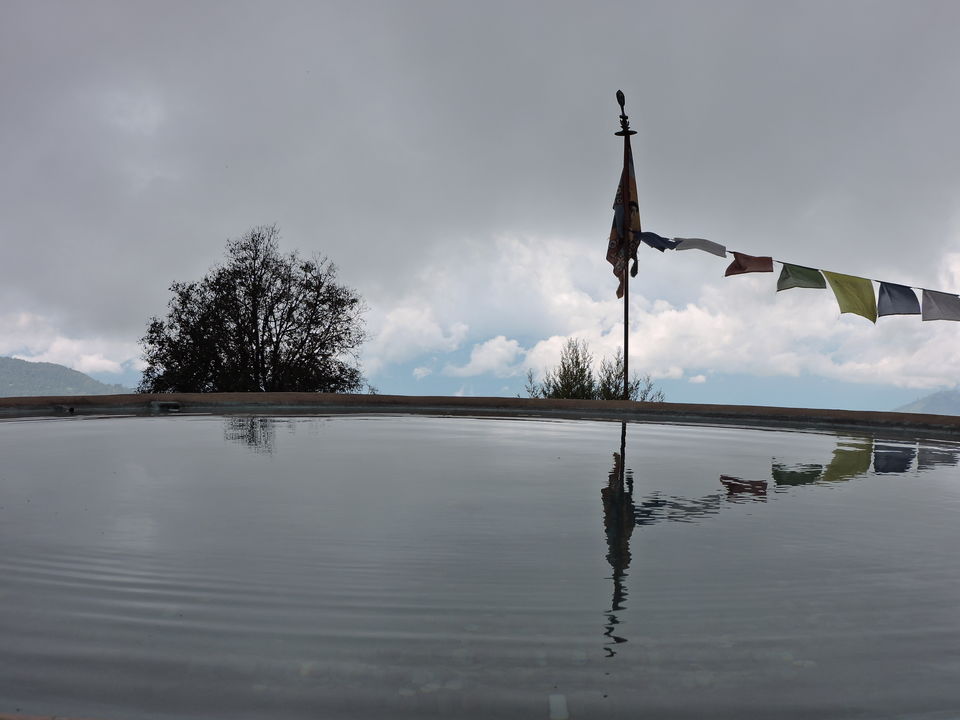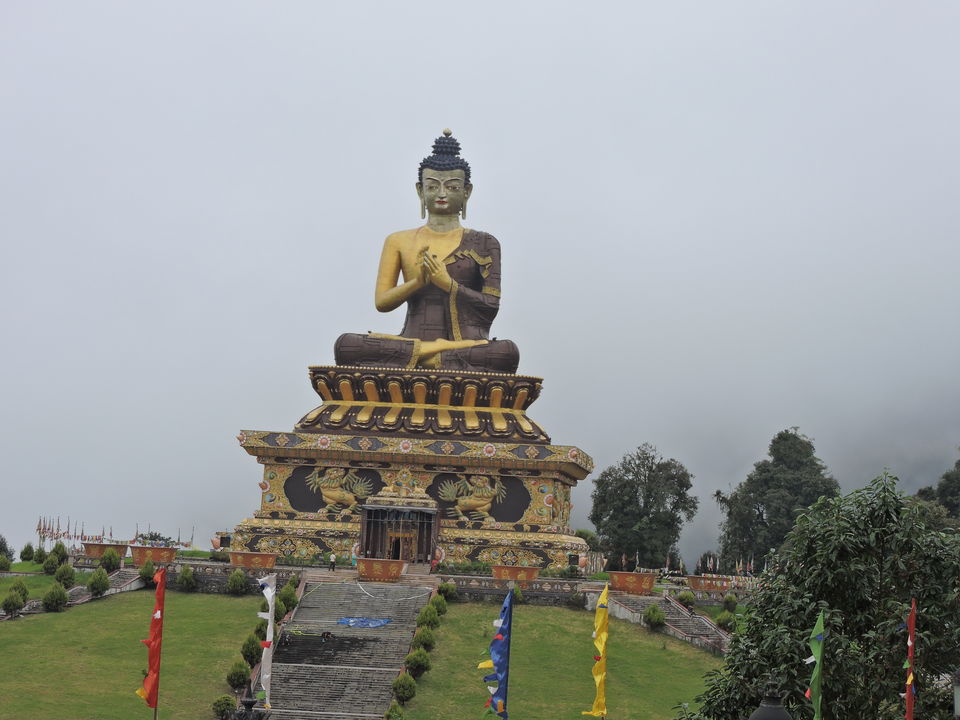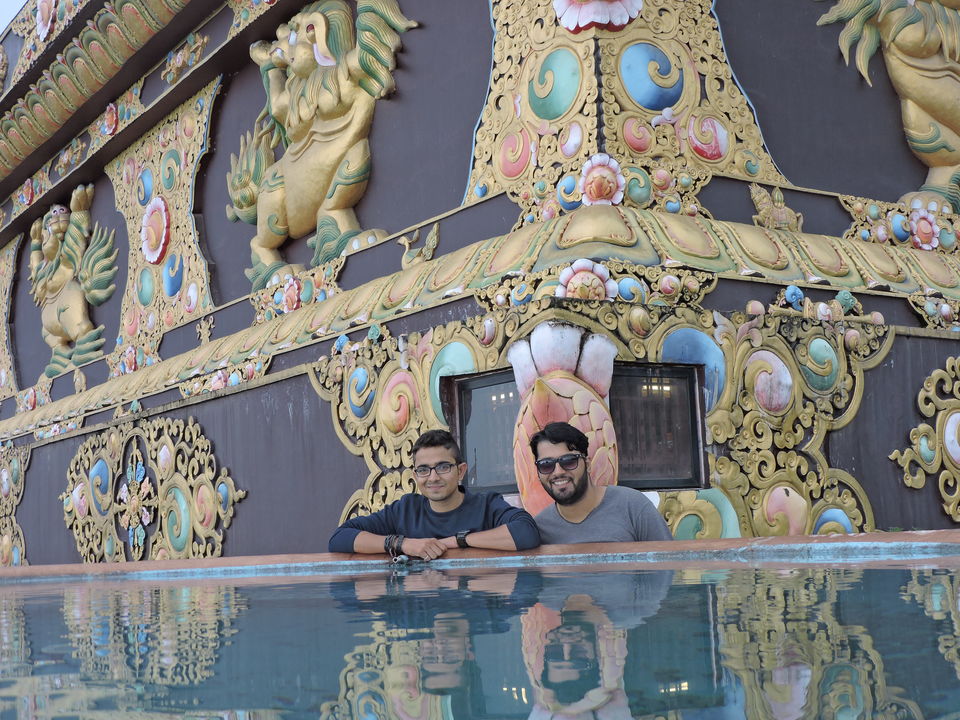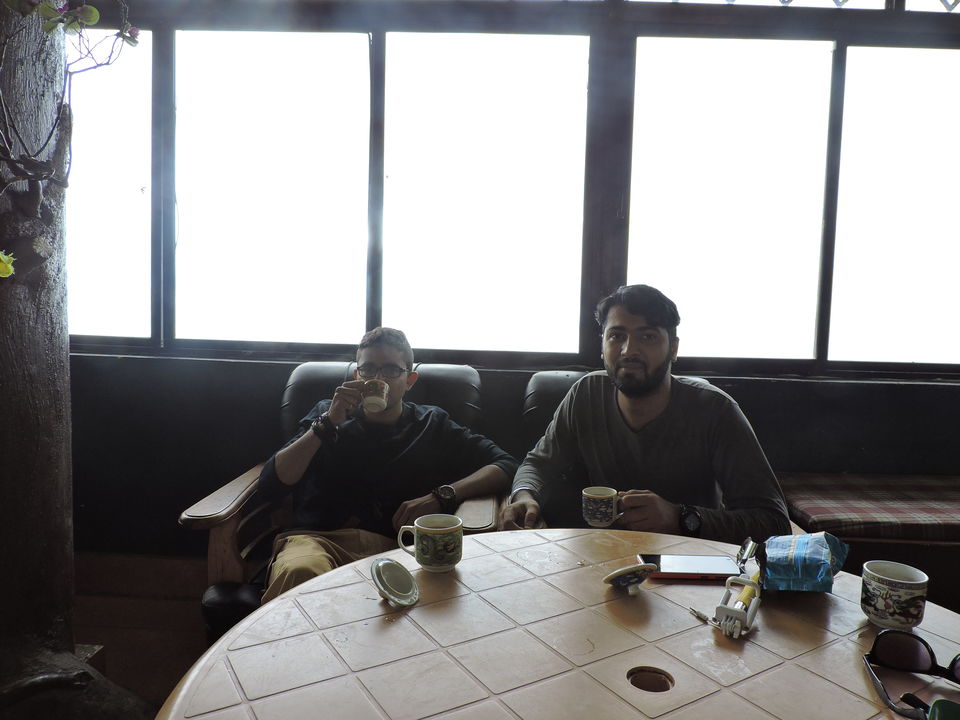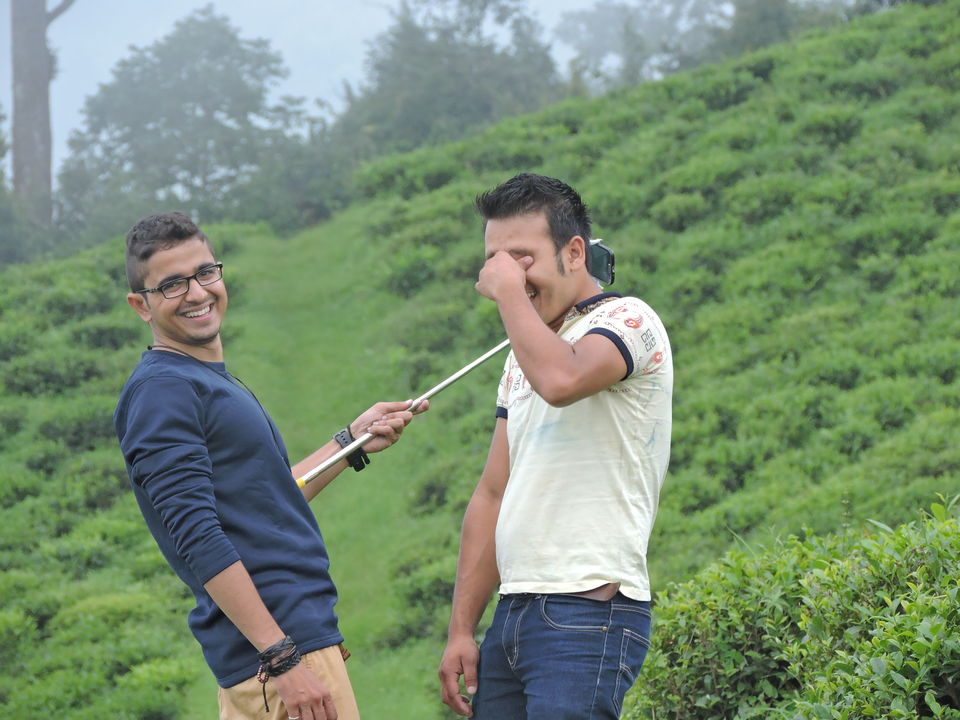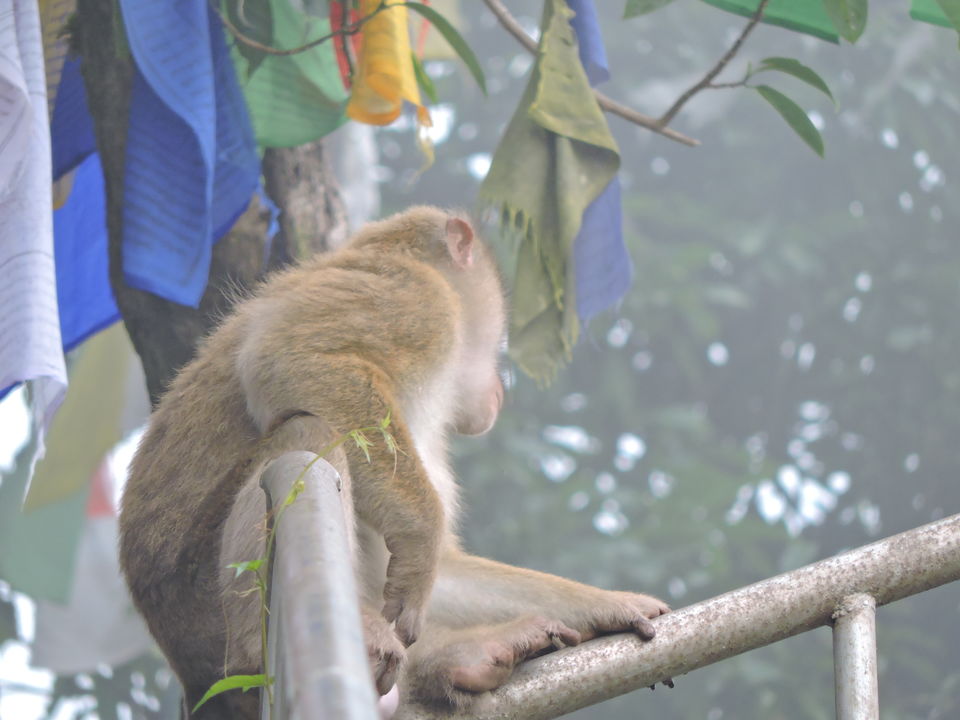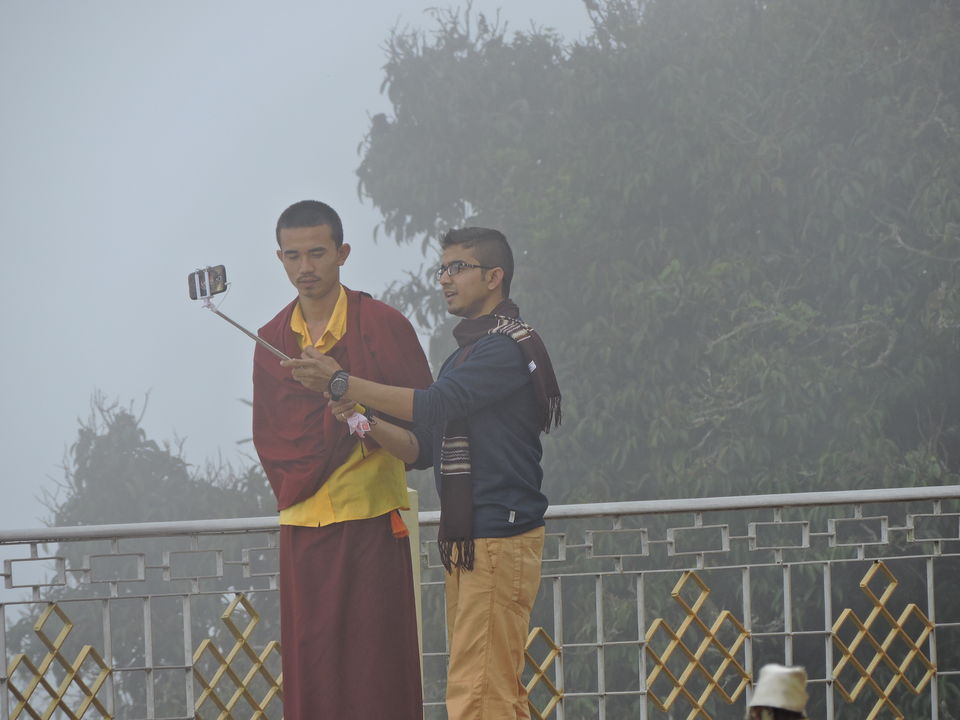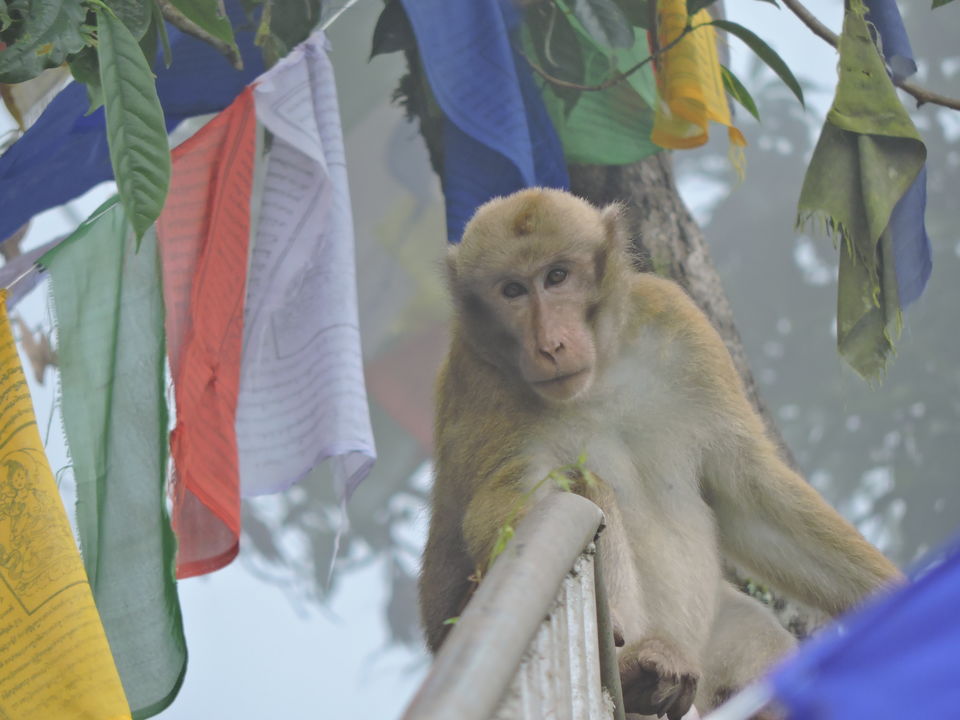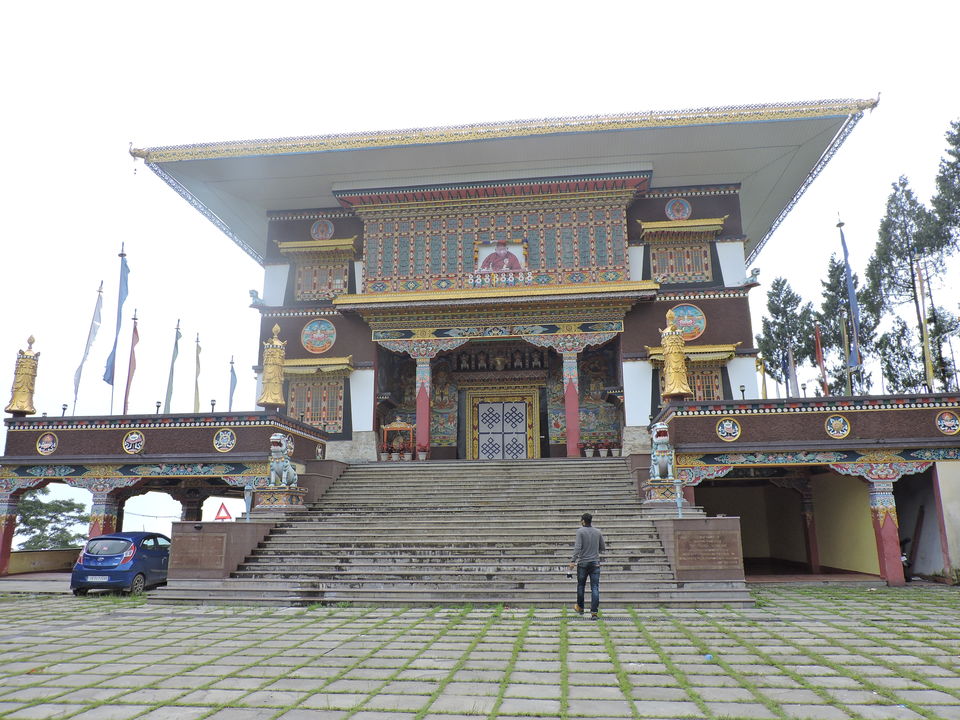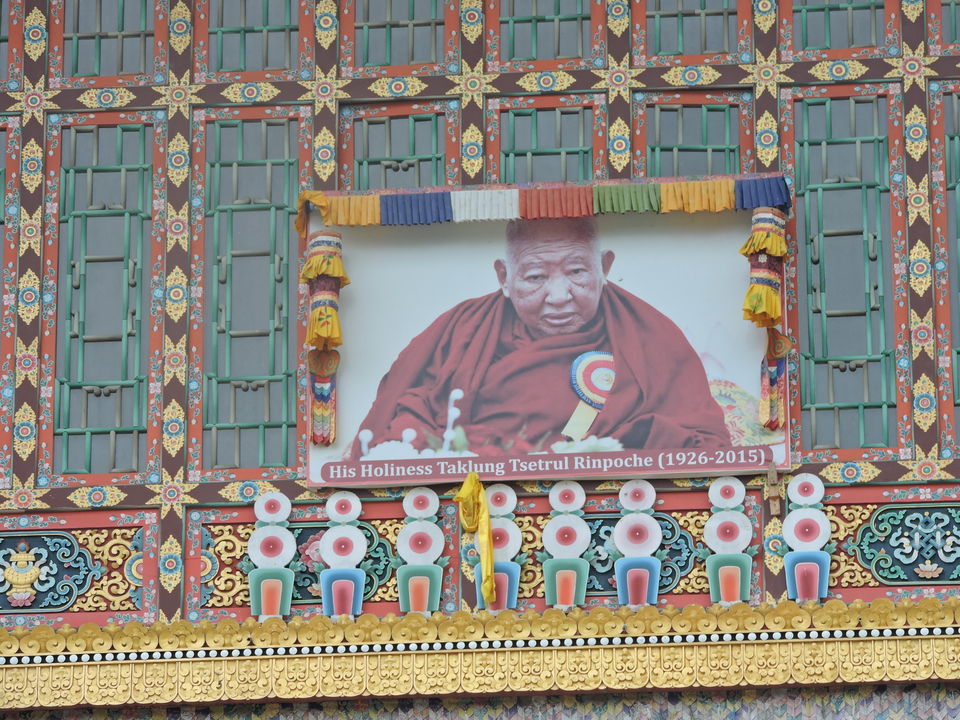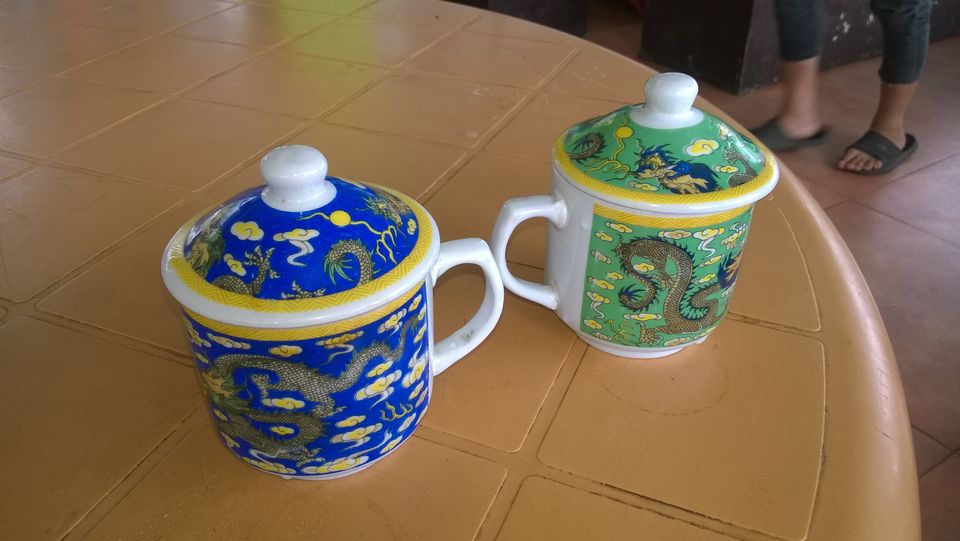 Next day morning we told the manager of hotel to process our checkout and meanwhile we went out for break fast,today we tried out a new cafe which served authentic American and English breakfast with half fried egg,beacon,wheat bread,hash browns,with a complimentary drink of your choice. Then we headed to the taxi stand where we booked our taxi for Darjeeling the only important thing we were going to Darjeeling was the Most beautiful sunrise of India and the view of Mighty Kanchenjunga the worlds third highest Mountain,it is said that when the rays of sun appear on this mountain one can see the most amazing view ever. We booked our tickets the cost on sharing taxi basis from Gangtok to Darjeeling is 150 Rs,it took around 3 and a half hour to reach Darjeeling and on our way we stopped at a tea point where Maggie and few snacks were available to eat along with few soft drinks and tea,but the most amazing thing of that tea point was the view behind it one can see the whole city covered with clouds from there and the back of that small place was too slippery,i tried to click some pictures but i couldn't get much cause my one mistake could have taken me to hell (as nobody will allow me to enter in heaven). And then Karan helped me clicking photos an another solo backpacker from Jaipur he was working in a company and was here for some chill out,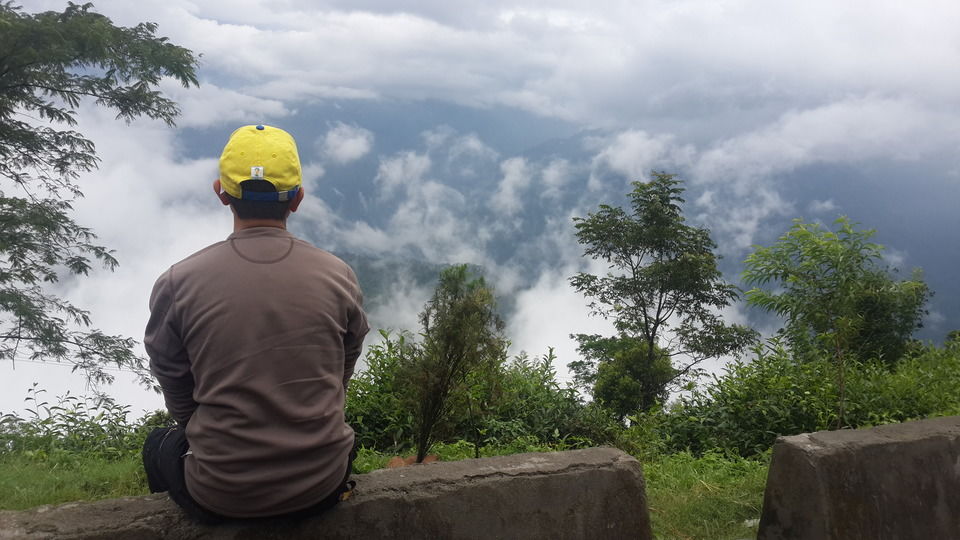 On the third day morning 11:00 Am after having our breakfast we went to bus stand and booked or tickets from Gangtok to Namchi,Our next destination of this beautiful state,and the fare was 150/-person only. The journey from Gangtok to Namchi was bit long we reached around 6:00 Pm in the evening and we met this great taxi guy here ( Arun Bhaiya),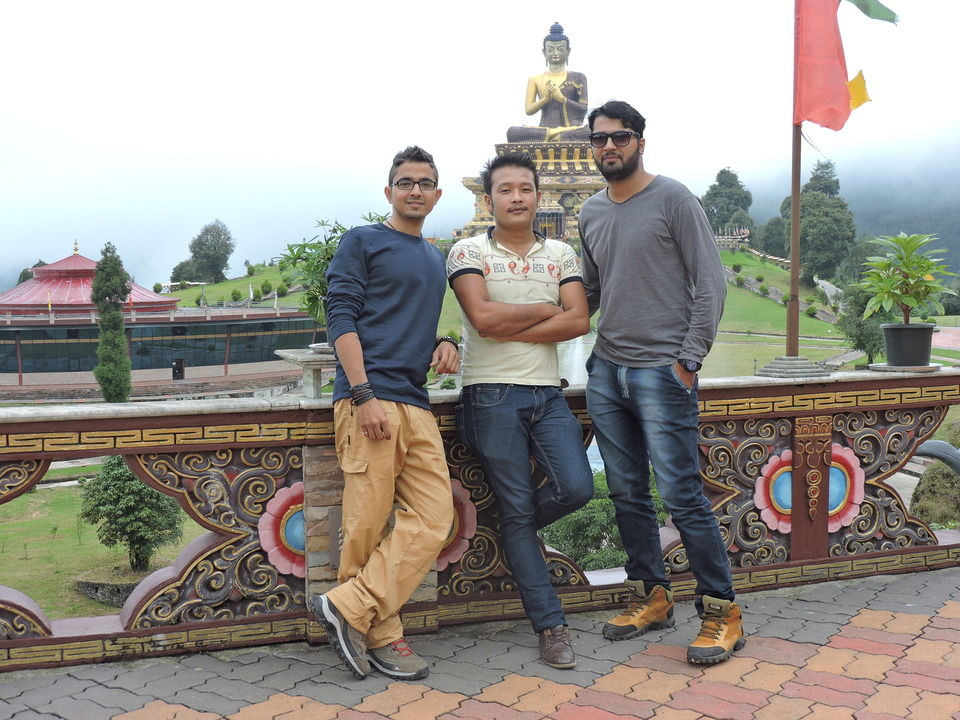 And our next view point was the "Flower exhibition center" there were lot of different kind of flowers and plants,a flower lover would get a good information about some rare kinds there,and then we headed to another view point that was "Hanuman Tok" a temple specially dedicated to lord Hanuman and one most important thing about this view point was the view from the temple,everything was looking beautiful as far as your eyes can see,we stayed there for approx 30 to 45 mins and then again we went to our another view point that was "Tashi view point", but before reaching there we stopped at another waterfall on our way i didn't remember the name as it is not much famous,we only spent few mins there but if you are a nature lover you will wish to stay a bit longer,we couldn't cause we had to complete our all view points before evening,this is a drawback, "if you hire a taxi for only view points then you have to spent the time according to the driver".trying the evergreen's style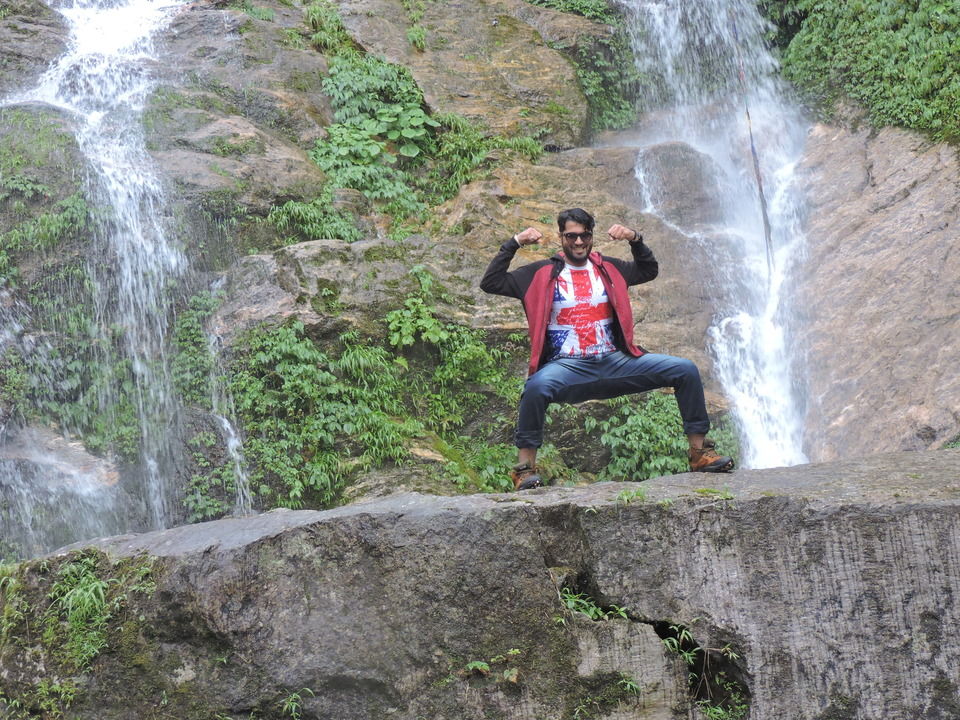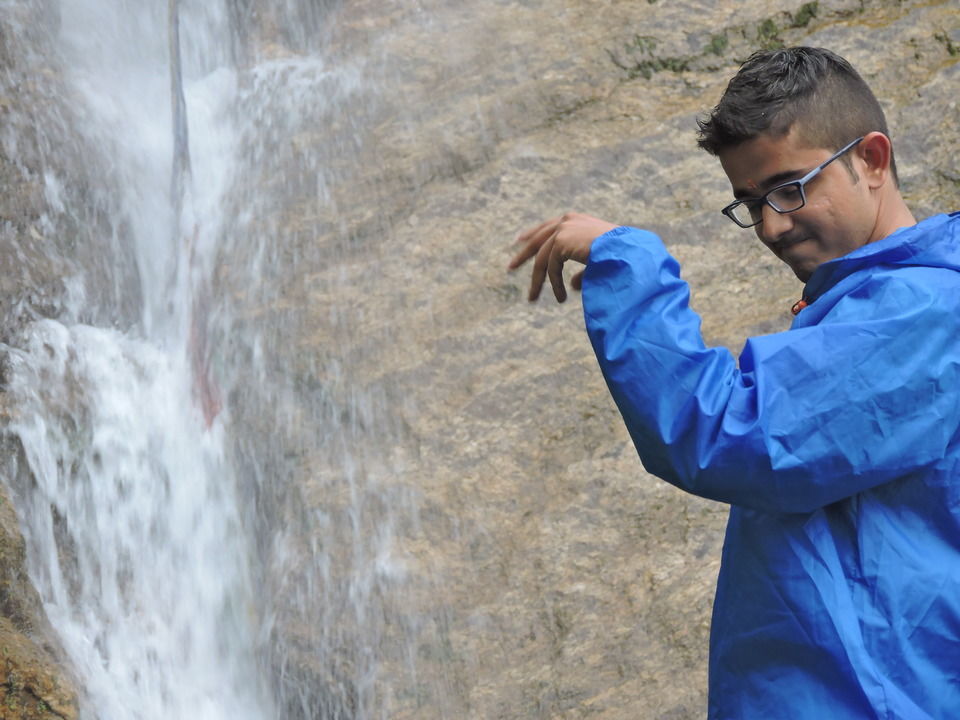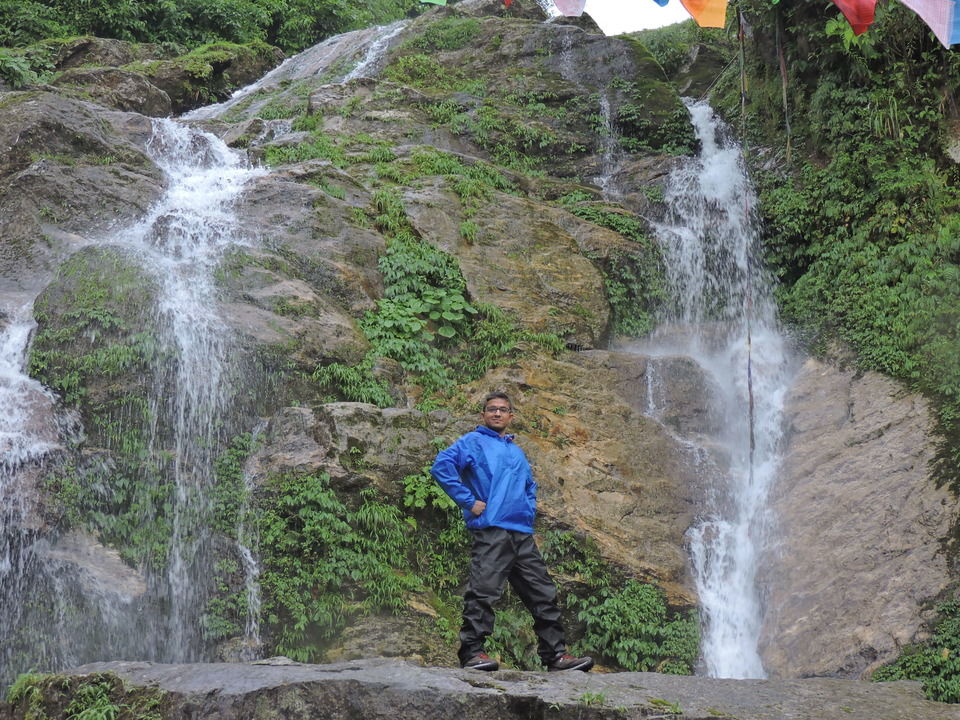 Then after driving for around 20 mins we reached to the Tashi view point from where you can the most beautiful view of Sikkim as the altitude is 6000 ft the scenery is just amazing yous can see the whole city from there just one drawback for elders is that you have to walk through lot of stairs to reach at top.
Now we headed to the point where we started and before reaching there we stopped at two more place one was the monastery i don't know the name and another was the place where there was another small water fall and there was this lady who was trying to give Sikkimese clothes to tourist for wearing and clicking photographs in just 50 rs,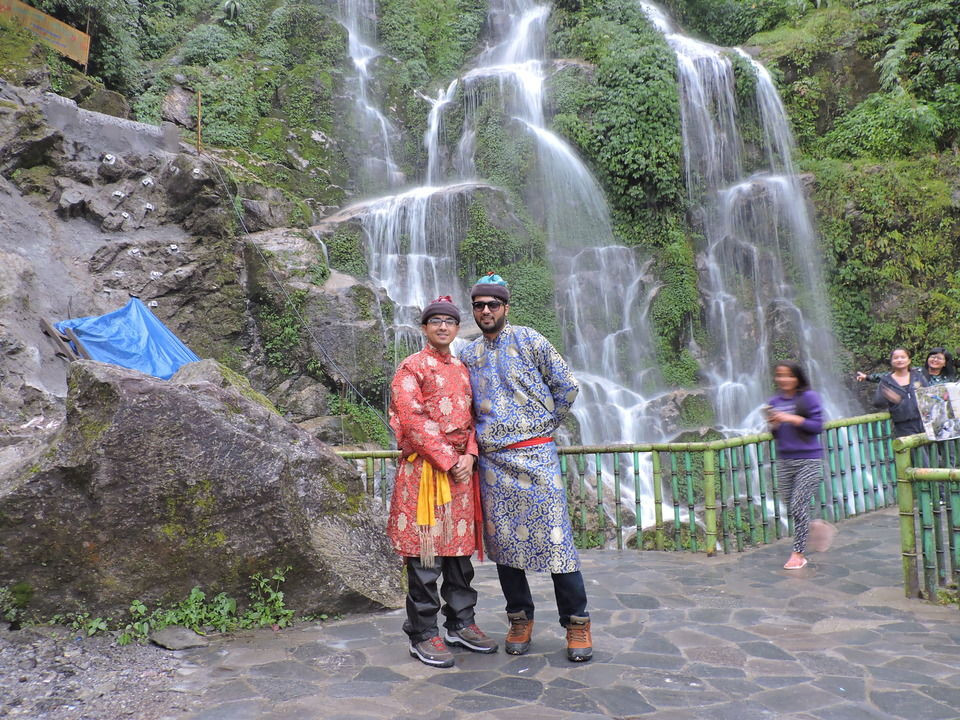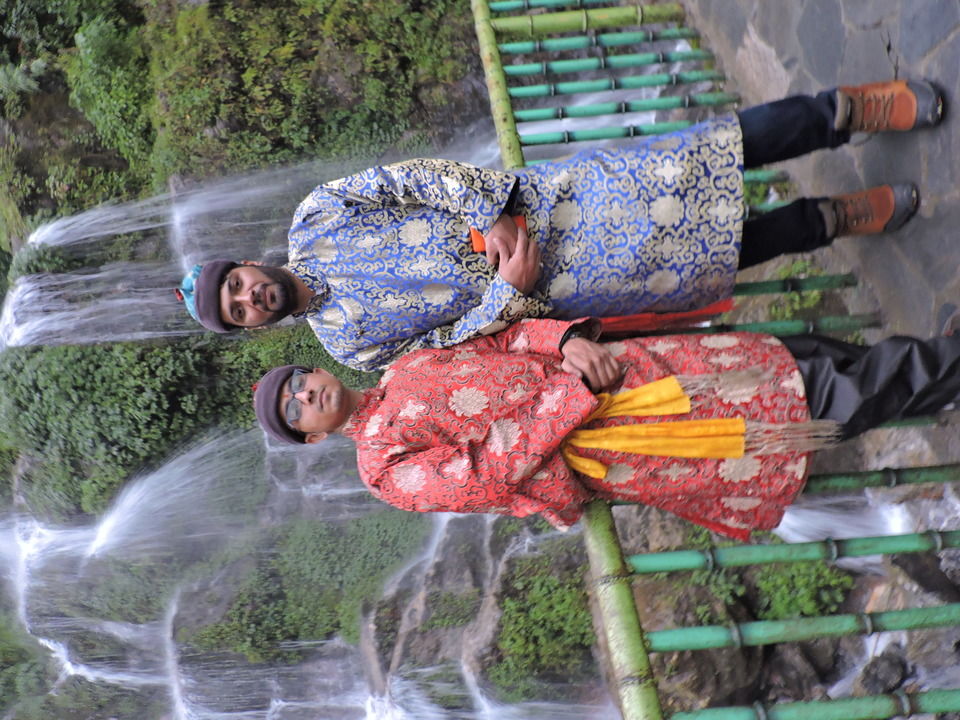 and we tried the Sikkimese clothes and went back to our hotel, then after we freshen up we again started walking to the M.G. Marg where we found a restaurant to have our dinner,most of the market is closed by 9 pm only few restaurants are open to serve dinner till 10:30 pm,and we tried the most famous dish of Sikkim "Thukpa" a Tibetan noodle soup,must give it a try. Then we went back to hotel and slept to find a peaceful sleep.
Arun bhaiya was our local guide and driver for this beautiful place and he insisted us to visit the famous Char Dham Temple ,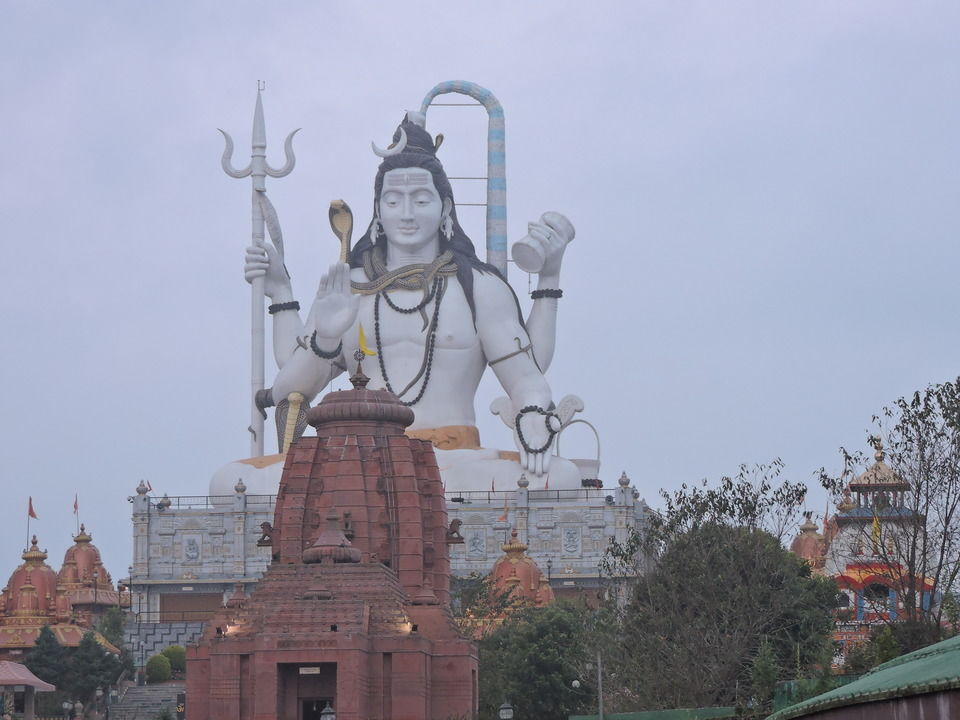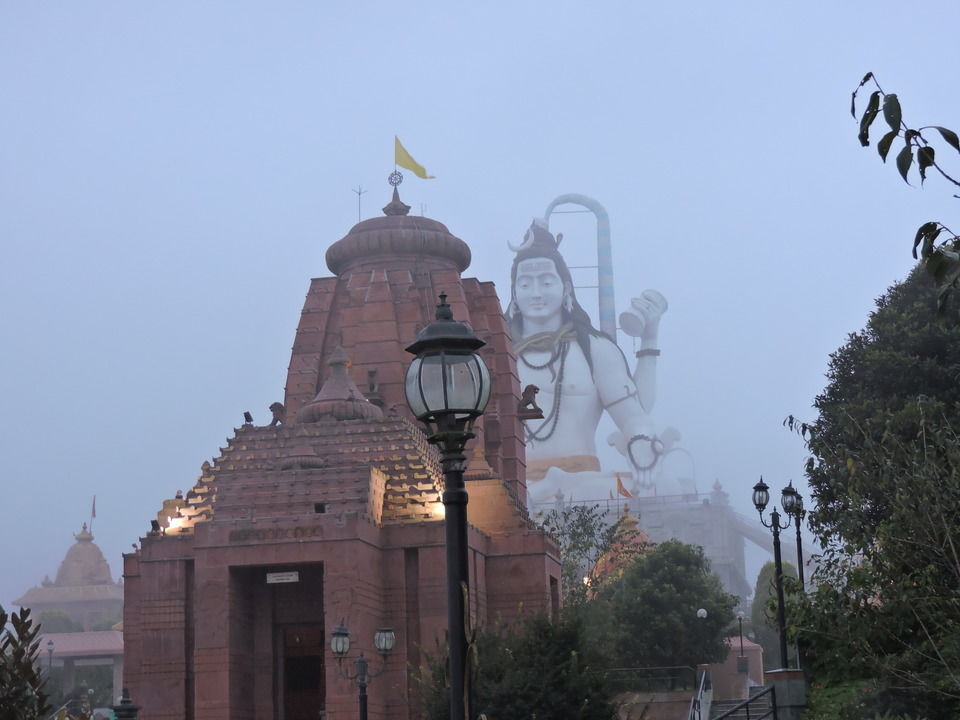 It is basically a pilgrim center situated at Solophok hill in south Sikkim. The whole temple was covered with clouds,tough we were too late and it was already closed for tourist but we managed to enter "i guess that is the only difference between a tourist and a traveler". The clouds are too close that one can not clearly see what lies within few meters,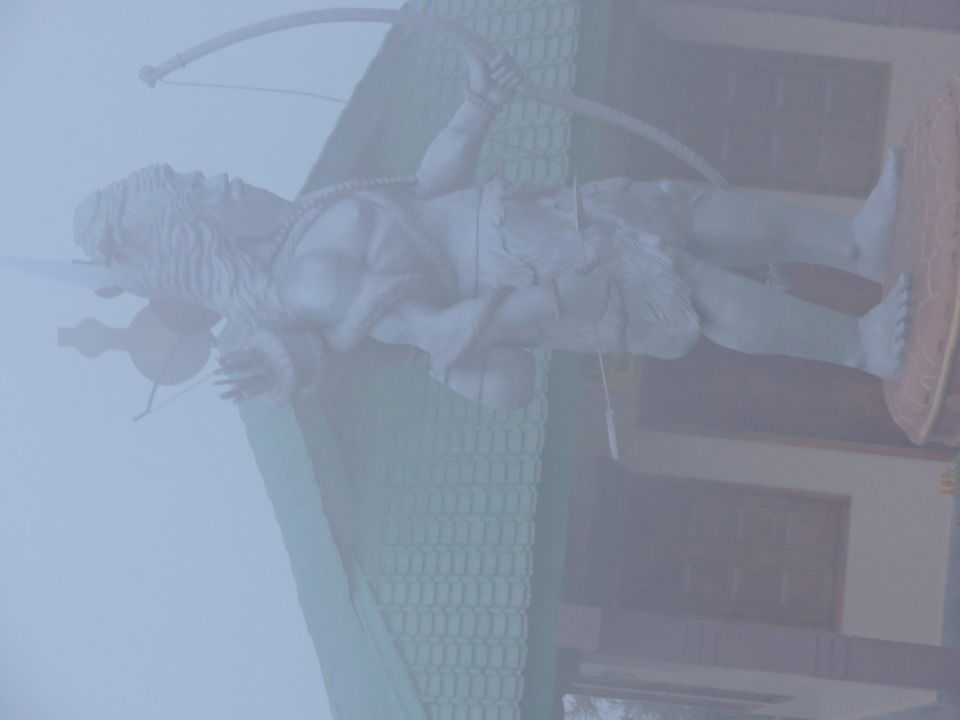 we spent more than an hour there,talked to priests,learned about there their Rituals,shared a good time with workers and then headed back to city to find a stay,on our way we thought to put our tent on a hill top near by Char Dham temple but it was very dangerous cause the only sound we heard was of animals,we were walking on a street with a high cliff on our left and a deep ditch on our right,it really was a dangerous cause the road was too sleek to pass a single vehicle at one time and after walking for almost 45 mins we found a cottage and asked them if they can allow us to put our tent in their garden but they denied by saying that it is the season when some snakes and poisonous insects are always in there and the charges they asked for a single room was not worth it so we started walking again and after few mins we found that somebody is coming behind us with a torch,at first we were afraid we thought maybe someone is coming for our money and belongings,but we gathered our courage and approached the unknowns and we were shocked to see two girls walking on this dangerous street. We asked them about the situation and they told us they work at Char Dham Mandir and they cover almost 5 kms of distance daily at this time to reach their home and it was brave. They also helped us to find a reasonable room for the night we paid 500 Rs for it and went to the room. The owner also had a restaurant near by but they were already done for the day but thanks to the owner he took us to the restaurant and gave us the entry in kitchen and asked if can cook something to feed ourselves, we were like damn man these kind of people we have never met in our lives. "I thanked god for giving me the chance to come to this place and thanks to these people who showed me ,Humanity is still alive".
We made Maggie and got some Wafers, after filling ourselves we went to the room to find some sleep.
a nice park,a souvenir shop,a small tea shop,a beautiful fountain and a monastery as well, we spent more than an hour there,done some photography, wandered in our own pace and peace. Then we left the place and headed to our next view point "Temi Tea Garden" and i got to know for the first time that these tea gardens have lot of dangerous insects and snakes,outside the garden there was a shop which serves Tea made with fresh tea of that garden and they serve tea in some antique cups,one who has a good tongue taste would surely like the tea. and then we moved to our next view point "Samdruptse Monastery" , this point has amazing view of the city from the top and lot of monkeys are present there to scare you as they don't do anything until and unless you don't bother them,the place ideal for spending an hour around. And then we moved on to our next view point "let me tell you one thing-- all these view points are at pretty distance from each other and the roads do have beautiful views like few can only imagine or have seen in movies or travel channels". And our next view point was a monastery on our way back,and after visiting that place we went back to the taxi stand and booked our tickets back to Gangtok, we started at around 2 or 3 Pm and reached Gangtok by 6 or 7 Pm then checked in in our hotel and went back to M.G Marg to book our trip to Nathula pass for the next day and after making the booking we went to "Khan Uncle's Restaurant" to have our dinner, the most unique and different cafe in the town the whole interior was made with Bollywood theme posters,We had daal roti and chicken biryani there and then back to hotel for some rest till morning.
On our way back we visited Baba Mandir and Tsomgo lake aka Changu lake where i did Yak ride a good experience only if the Yak runs.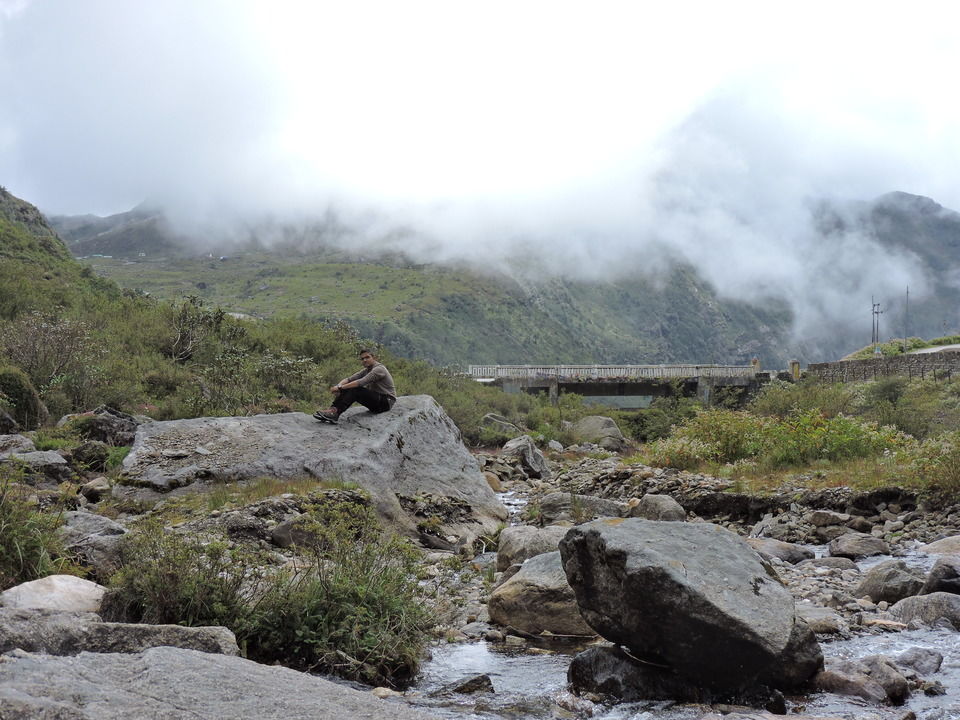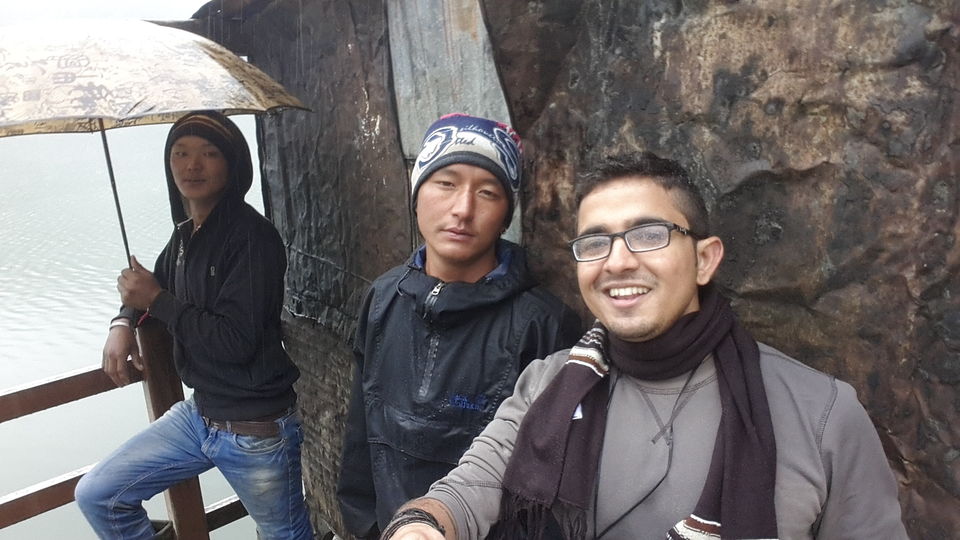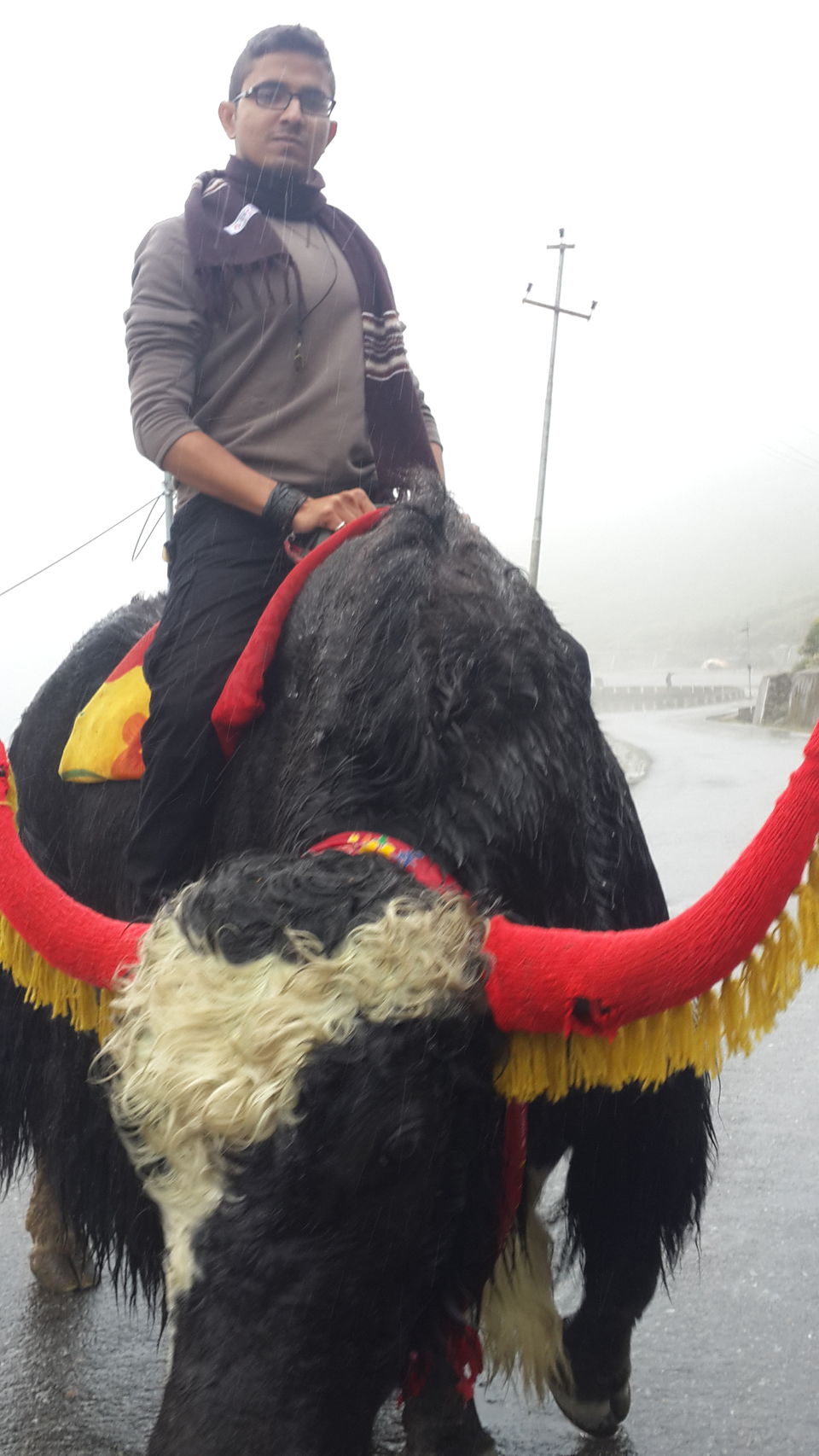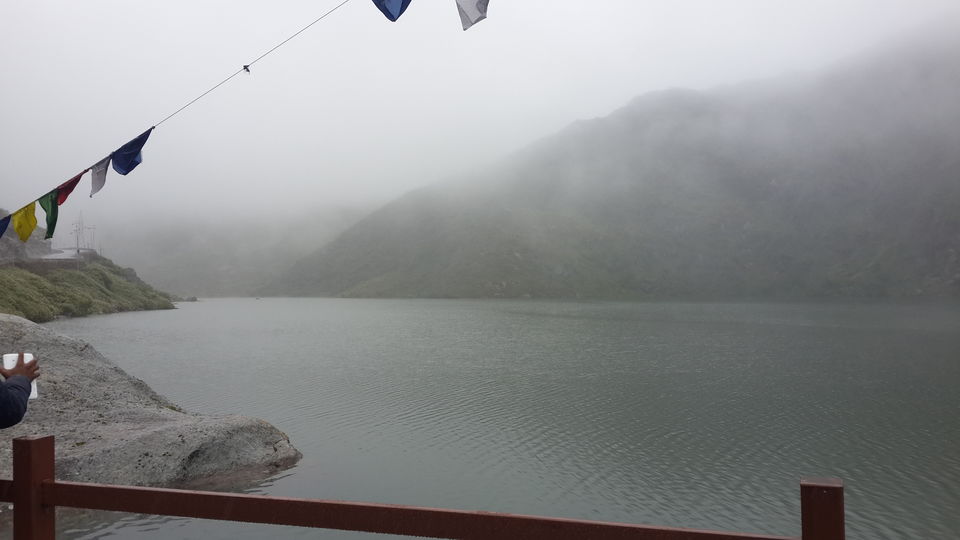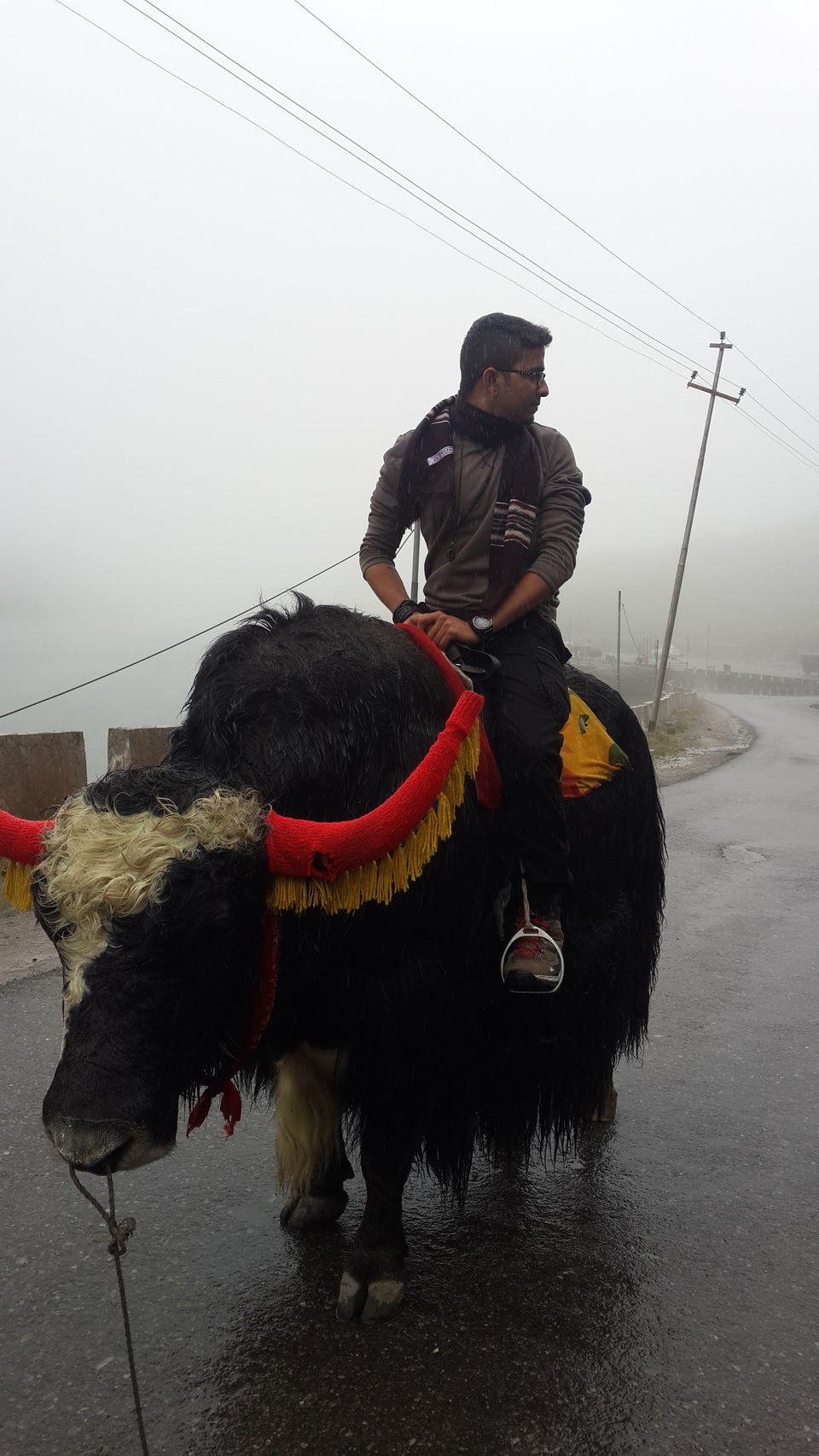 We came back around 4:00 pm and went back to hotel to refresh then went for a walk through M.G Marg,had our dinner and slept.
Then from there we reached Darjeeling around 4 in the evening, we checked in in our hotel and without wasting time we moved towards the mall near by to watch a movie as there was nothing else to do in eve there an we again met Genie the same solo traveler we met at Nathula and Genie told me this is the first time he is meeting one person twice on his journey in different cities "Interesting" but as these cities have their last show too early so we missed the beginning cause karan was too late to reach there now we were four Me Prashant, Karan and Genie, we went to explore the area near by, went to a small tea shop had our tea and planned our next day tour to Tiger hill Sun rise point and local sight seeing through the manager of hotel where Genie was staying, we paid an advance amount to the guy and went back to our hotel to get some sleep as we had to wake up early around 3:00 am.
Next day after early morning checkout we went to an ATM to withdraw some money and then headed to taxi stand,now we have planned to explore the Pashupati market situated at Nepal Border,this the most cheapest market to have electronics items and as well as cosmetic products but everything is duplicate,we reached the market in noon around 12 or 1 pm and after exploring few shops we finally decided to purchase few things from one shop which was managed by an uncle and his two sons,Tough the market has all the duplicate stuff but the people are very polite and helpful,"what we experienced there was something beyond my imagination",After selecting few jackets,cosmetics and watches we demanded them to show us few more varieties and they said the new items have also arrived but still packed and they needed an hour to unpack them and till the time they unpack it we started exploring the place and finding a room to stay at night, after searching for at least an hour we got a place to stay and the lady asked for 1000 for the night we found it pretty expensive according to place but we had no choice we agreed to pay but wait we are out of cash "seriously in a border place of another country we have no cash" and only one thing is going in my mind that now we are in a big trouble but the only relief we had was that i was carrying a shelter for us the whole trip as i have planned a solo backpacking trip i have already got tent with me and we started asking locals if there is any place we can put up tent, this was an out area so we thought that it would be better to ask first, but mostly people gave us blank faces,few even laughed at us then the driver who brought us here showed us a house which was a kind of 3 story building and only the top floor was the place where the owners were living and rest place was still under construction,he told us to go there and ask if they allow us to put the tent at ground and we did as he said,we went up and knocked the door a lady came opening the door and we asked if they can give us the permission to put the tent at first,she was afraid but we told her the whole situation and she told us to wait till she ask the head of the family her husband and ask, she called him and told him the situation and he said he is coming home within 45 mins so we went to the shop situated opposite the house we waited for some time and had our tea and chips and after half an hour the owner of the house came "PREM UNCLE" the name only is enough to describe the personality,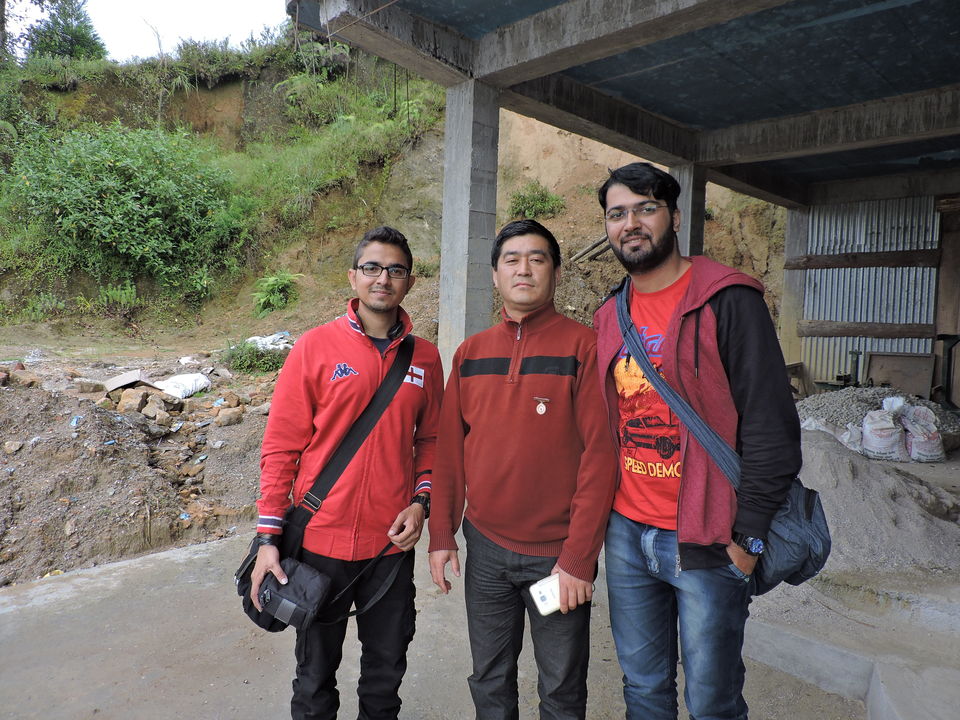 The most humble person we have met since we have entered this place,he asked few questions like our names and the place we have come from and our intentions he asked for our id proofs and after clicking some pictures with us as well as pictures of id proofs he agreed to give us the place, we thanked him and asked him if we can come there by 8 in the evening to put up the tent he said yes , then we again went to the shop where we had purchased few things got few more things for the family and now it was 7 pm and we were too hungry cause we didn't eat lunch but again the same thought came in our mind, "How will we manage our dinner without money?" but the problem was easily solved,the family from whom we purchased lot of stuff asked us to come with them to have dinner and without any second thought we agreed.
And the food was delicious fried potatoes,rice,daal,roti and salad, after having dinner we kept our shopping stuff in the shop and went back to the places where we had to put up our tent. Prem uncle helped us cleaning the space as the place was covered with dust and he offered us if we want to live in his home but we decided to spend a night in the open and this night was kind of haunted,late at night no street lights not a single person the only voice we can hear was of some sort of another breed other than human which was fearful,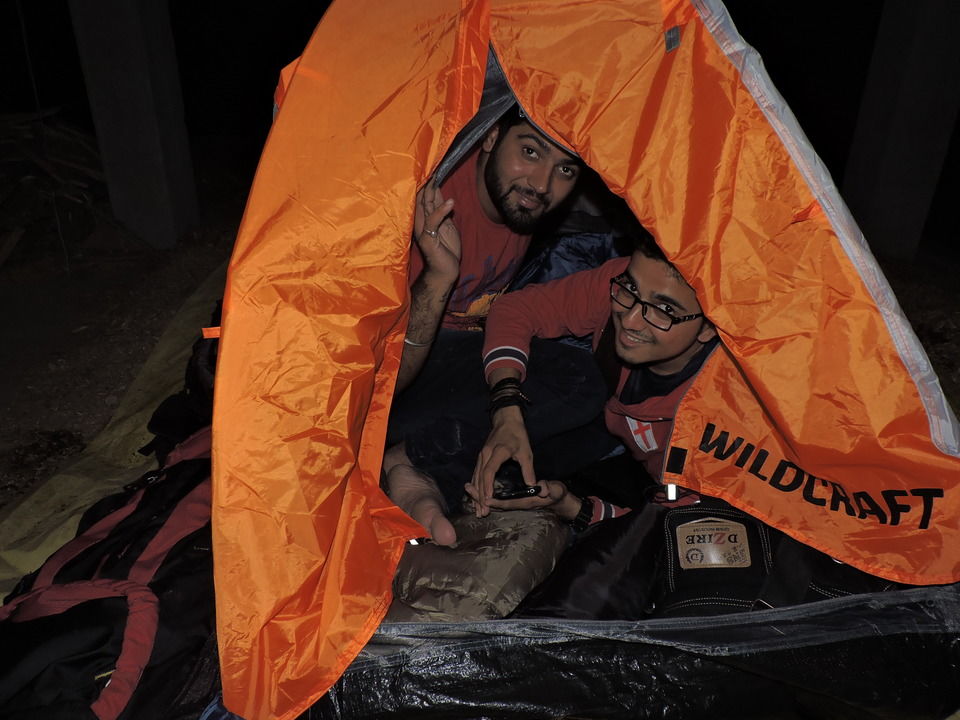 but everything went fine we were happy and safe when we opened our eyes in the beautiful morning.