This is not just a trip report.
It is a compilation of travelling means to me. How I look at the mountains. The kind of feeling exploring gives me.
It is a compilation of some of my travel pictures and quotes. And each, has a story behind.
If you can relate to any of the quotes, or want to know the story behind, drop in a comment, or connect with me on my social media.
I'm in love
With an idea to pack everything I've learnt as a child
To deviate off the highway
And enter into the wild
(And yes, this quote was written before I heard or watched the movie "Into the Wild")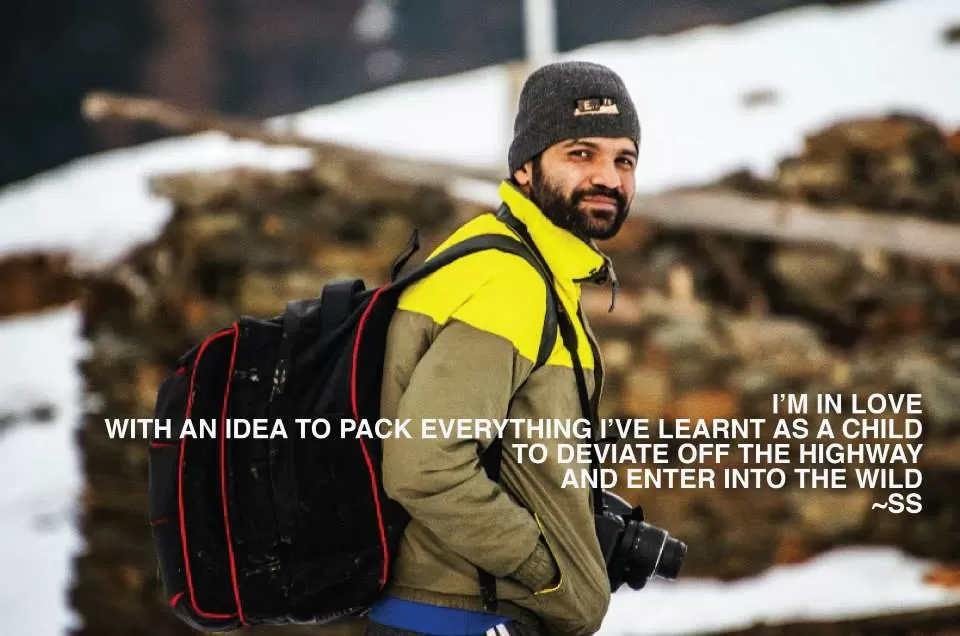 There are many reasons why I love climbing to mountain tops. Here is one of them. Hiked up the peak overlooking Prashar Lake, in knee deep snow, to get this view of the lake.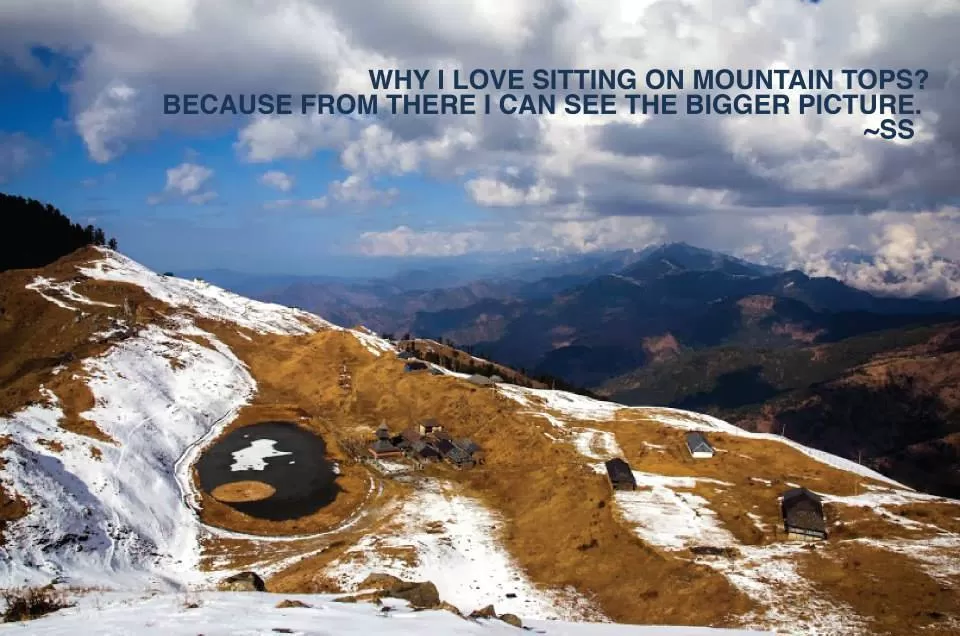 I was much younger. Turning an year older. It was my birthday.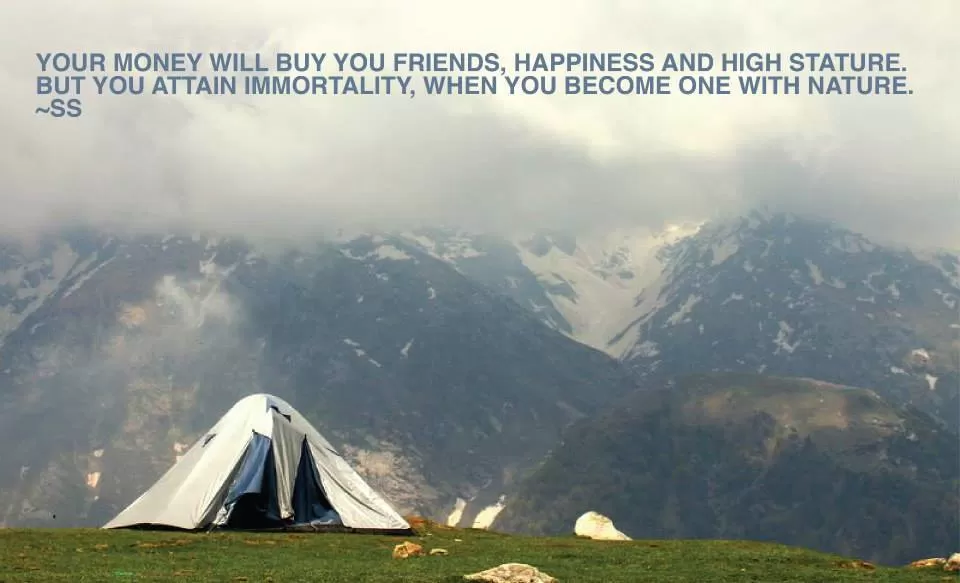 There are many reasons to love the mountains. Here is one of my favourites.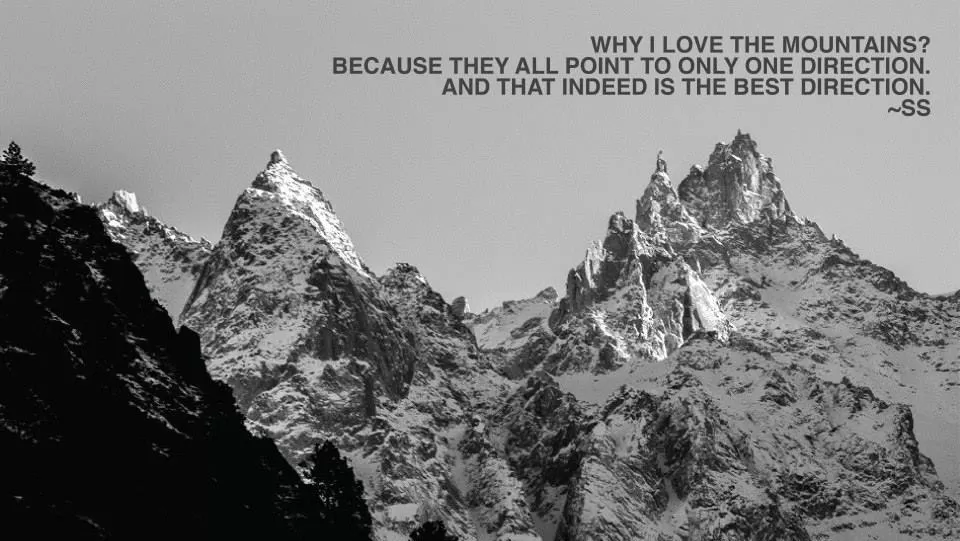 If you agree to this, give me a "Hell Yeah"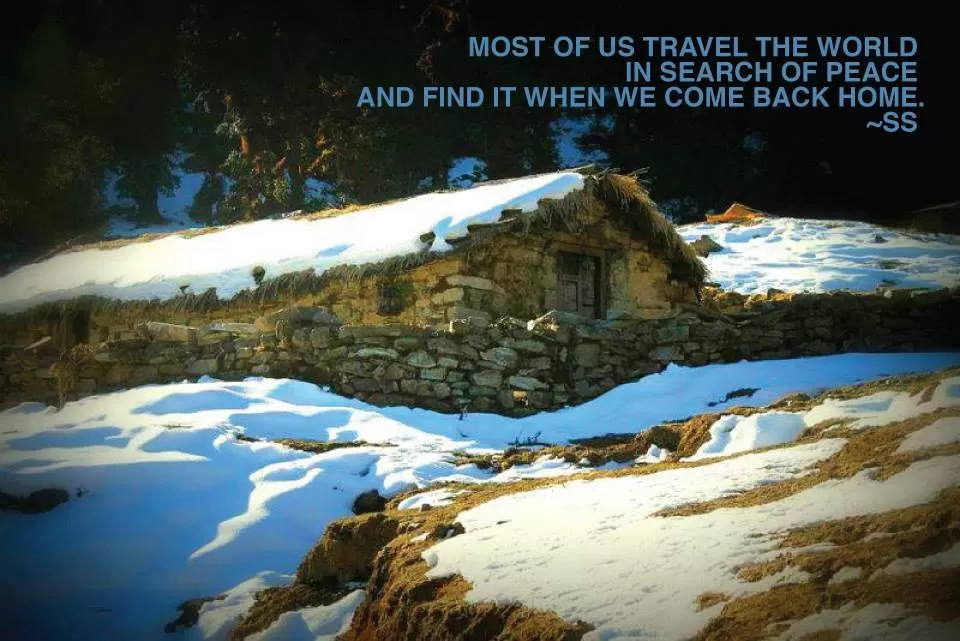 When after travelling for hours, you reach a place with chaos, and spot this, there's a strange clam that fills you within.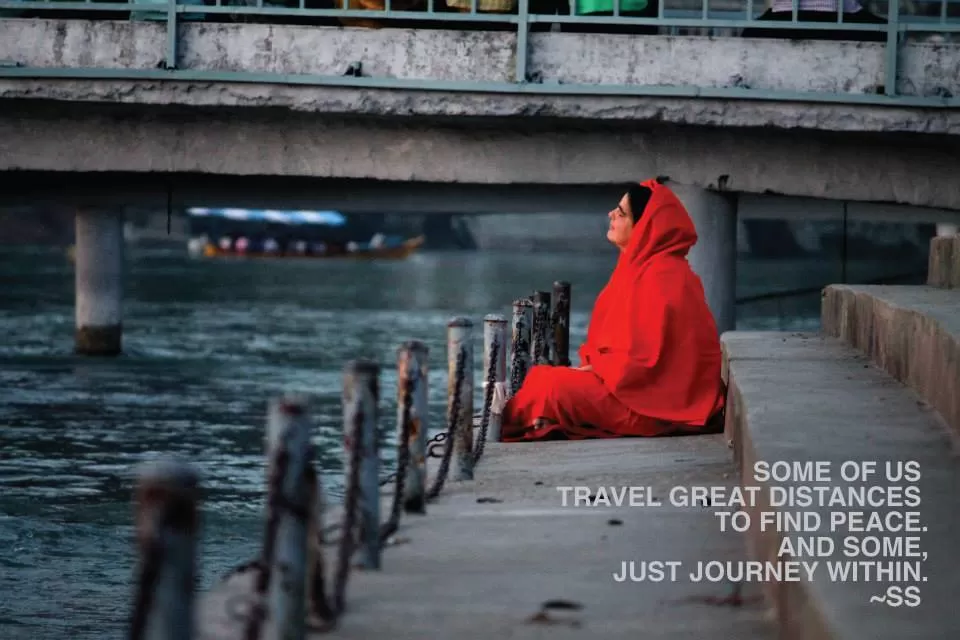 Everytime I am back to the city. Every single time.
Do you experience the same too?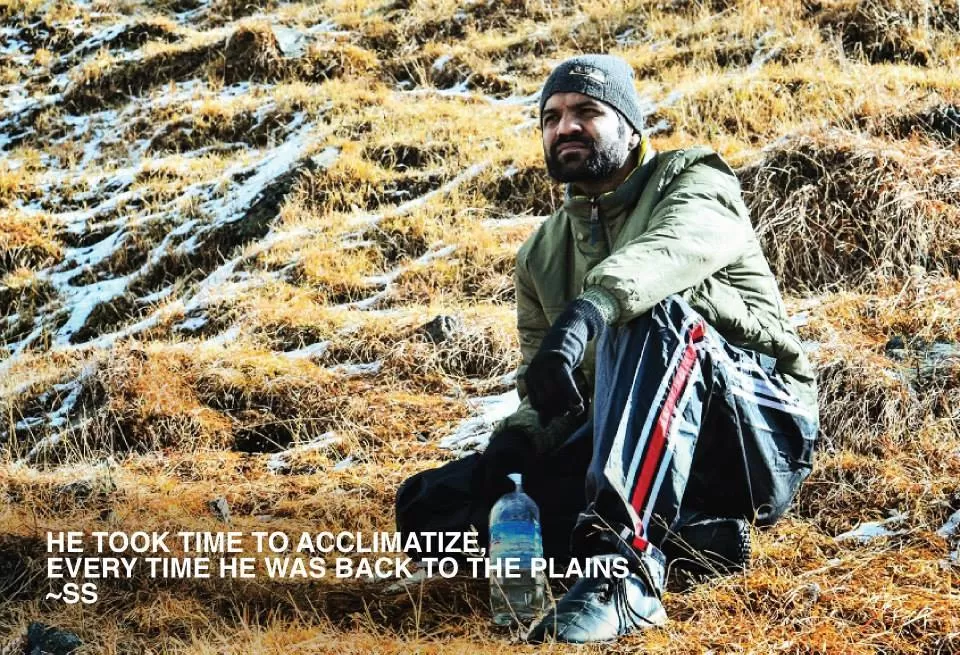 Are you keeping up with the speed?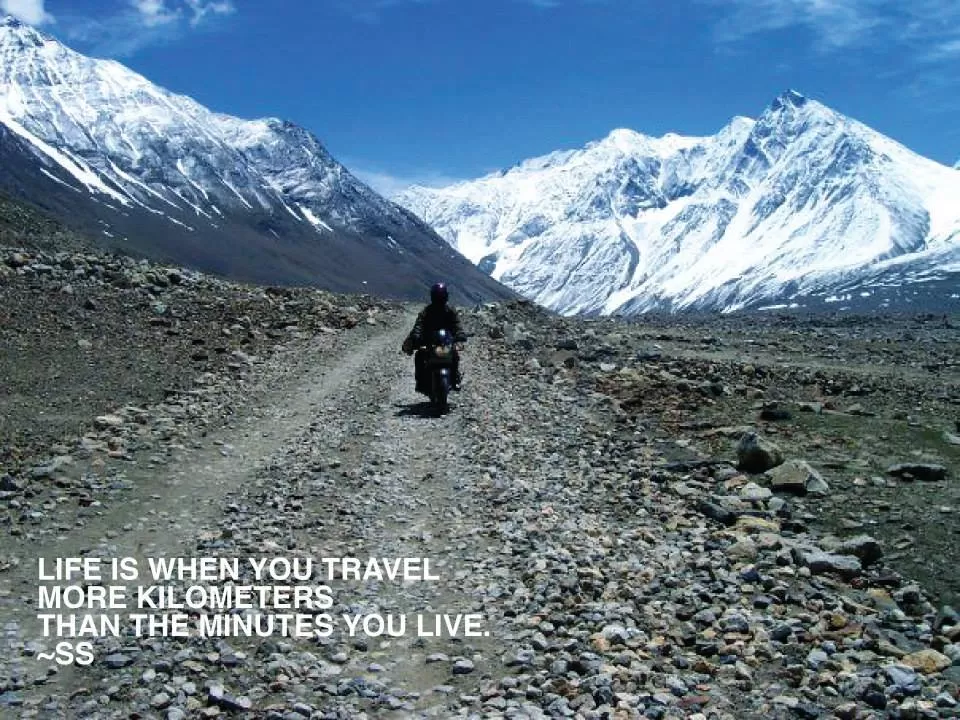 It was only when i stopped traveling for a reason that I understood what it actually does to me.
What is your reason to travel?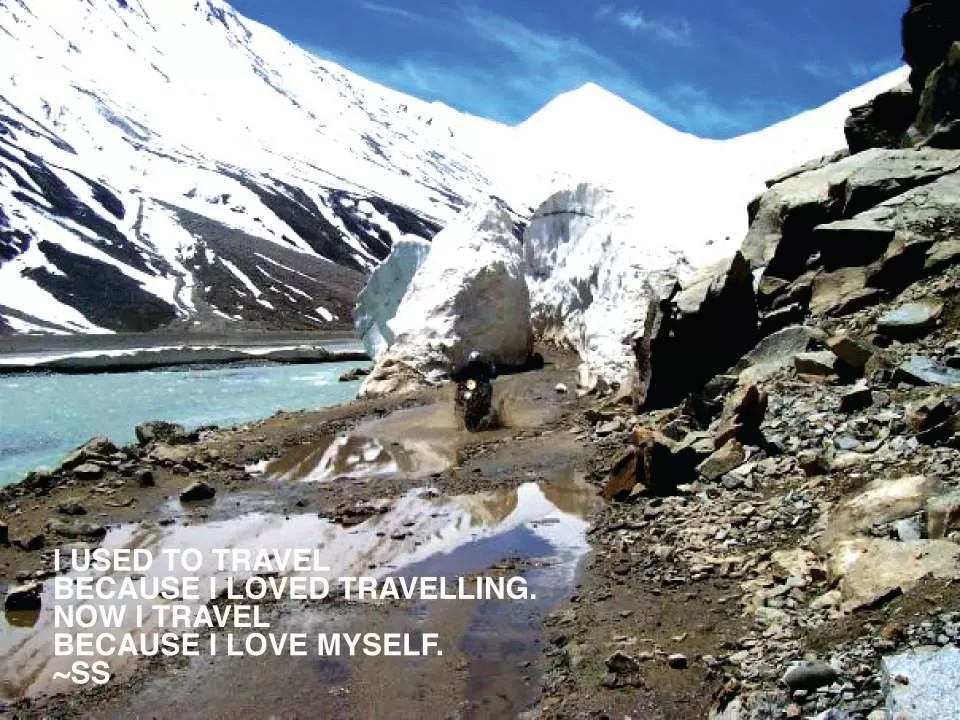 After 14 hours of driving, a good way to recharge your batteries, is to indulge in some fun and adventure.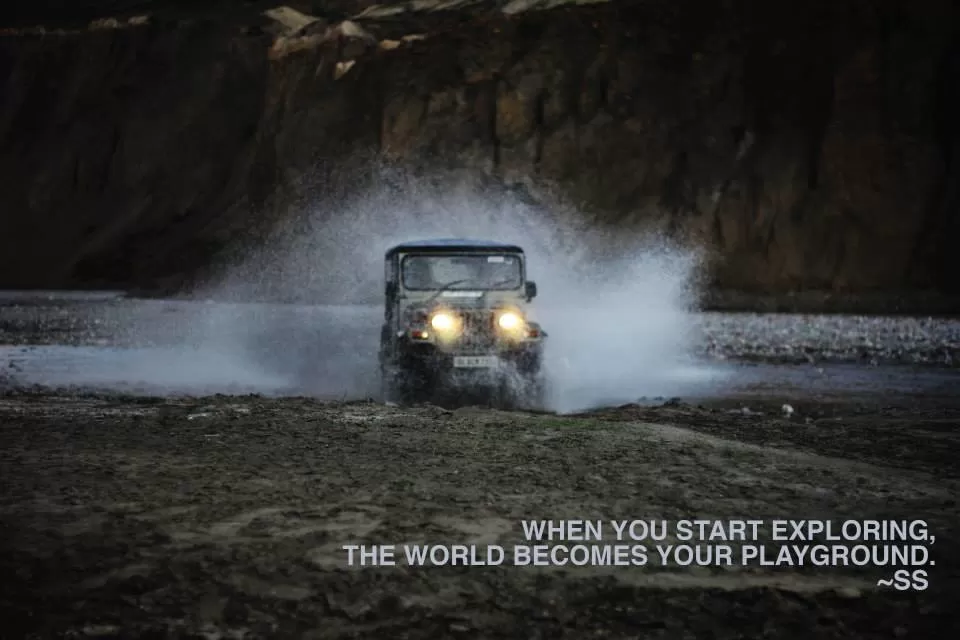 Your corner cabins. Your pay checks. The look on the faces of people in your boardroom, after you are done with your presentation. Your promotion. Which one of those look equally beautiful to this view below?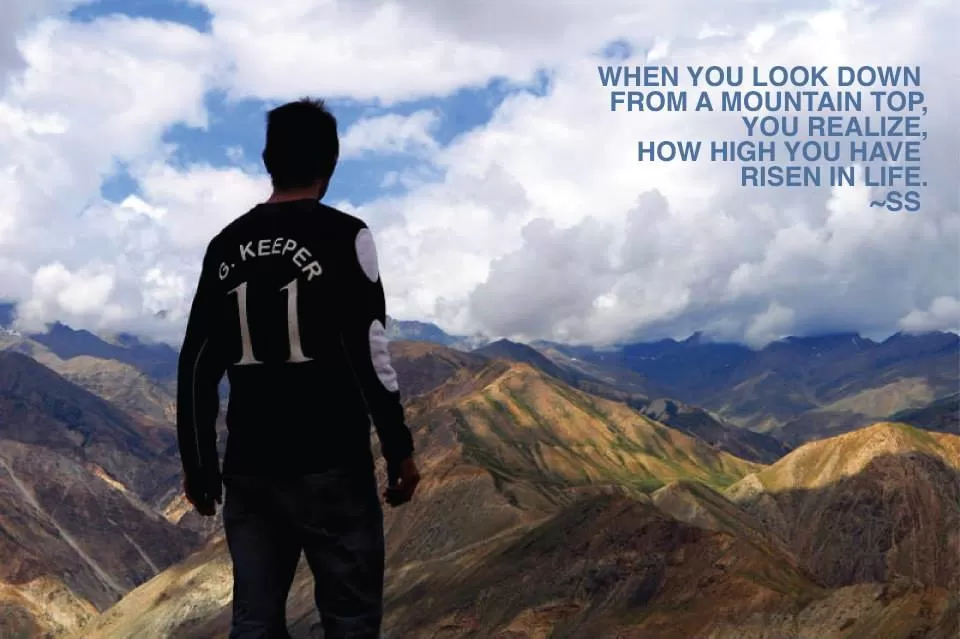 Immortality. Can we become immortal? Is there any truth to immortality?
Yes.
It is when your name keeps living, even after you are gone.
Would they remember your name? Would you be talked about? Remembered?
What are you doing towards it?
Below is a special moment in all my travels put together. Discovered this little hidden lake in the Himalayas. A lake no tourist / traveller has seen before. A lake which did not have a name. A lake, which friends and fellow travellers have loving named - SS Tso ('SS' after my initials. 'Tso' means a lake).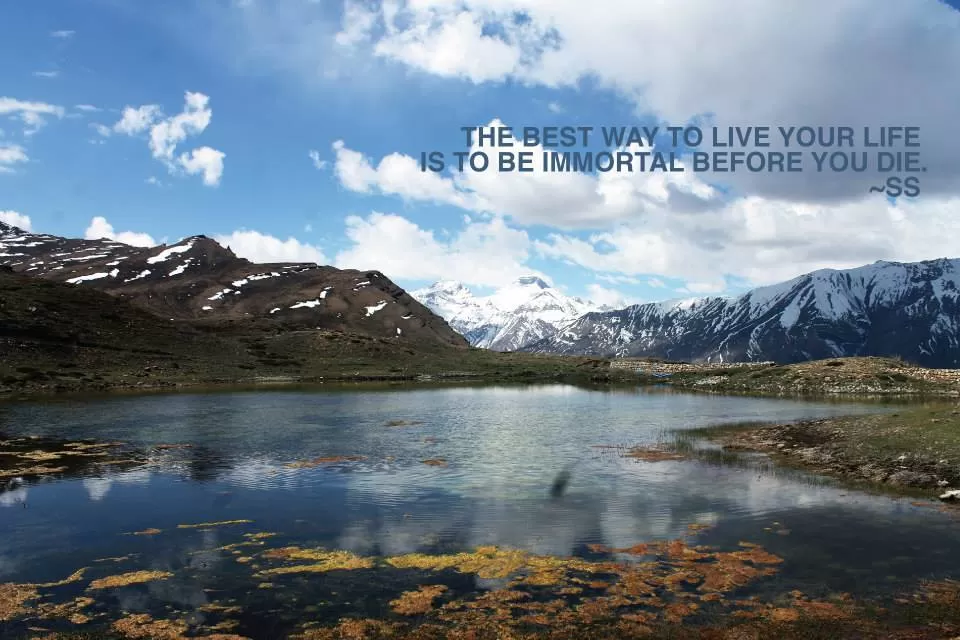 And this summarises my love for climbing mountains.