Who doesn't want to fly like a bird? If you're an adventure lover, a thrill-seeker, you must have dreamed to do paragliding at-least once in your life. Paragliding in India has acquired a lot of attention and fan following. And if you haven't tried it yet, here are 6 best places for paragliding in India, and it's not Bir Billing!
One of the coolest destination for paragliding, Manali in Himachal offers great views of the sky and lush green mountains surrounding the site. You can go paraglide anytime, except for the monsoon season. Solang Valley and Marhi are two of the most popular spots which makes Manali one of the most preferred paragliding places in India.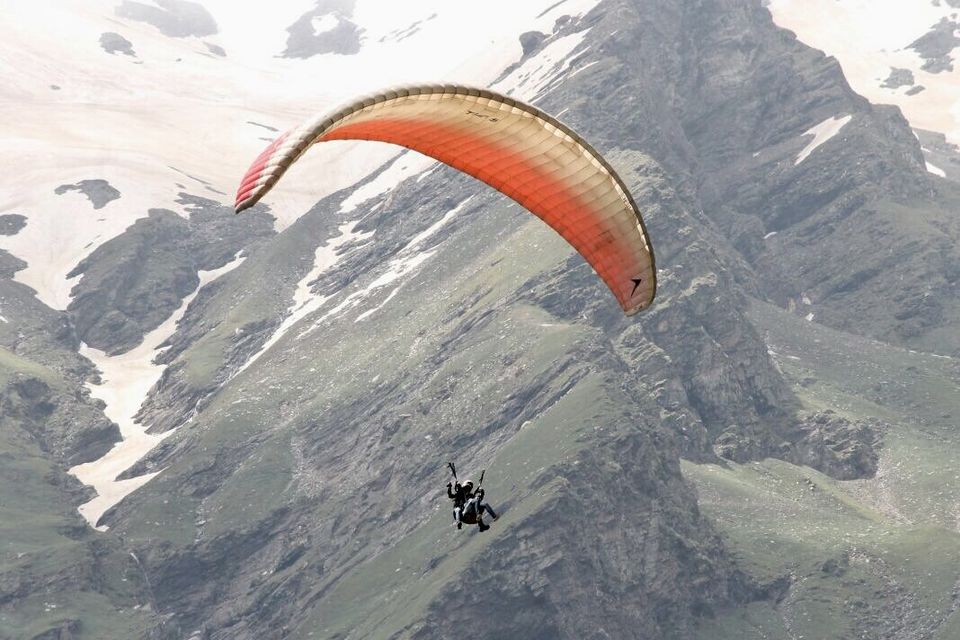 Fly with: Himalayan Raiders , Ski Himalayas, Tigereye Adventures
Cost: Short flights at INR 600 per person; Long flights start from INR 1,600 per person
Sikkim is slowly emerging as one of the best places for paragliding. This little north eastern state is home to many awesome launching ridges and beautiful sites and you must definitely give it a try. You can experience tandem flights and see the mighty Mt. Kanchenjunga too. The best time to visit Sikkim is between September to July for a perfect adventure getaway.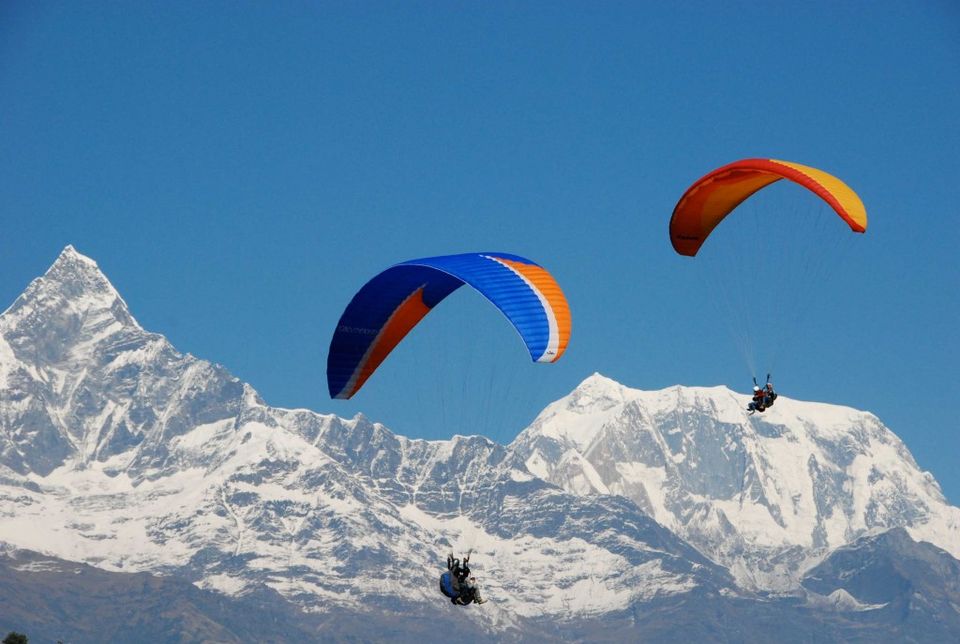 Fly with: Fly Sikkim
Cost: Medium flights at INR 2500 per person; High flights at INR 4500 per person; Mountain View at 5000 per person
Though an unlikely fit, even the royal state of Rajasthan offers a great paragliding experience on the Aravalli hills. One of the most picturesque destination, Rajasthan is home to many paragliding strips and runways. So, if you want to experience something out-of-the-box, consider this adventure sport ground. You can also fly in the cities of Jaipur, Jodhpur, Bikaner and Kota.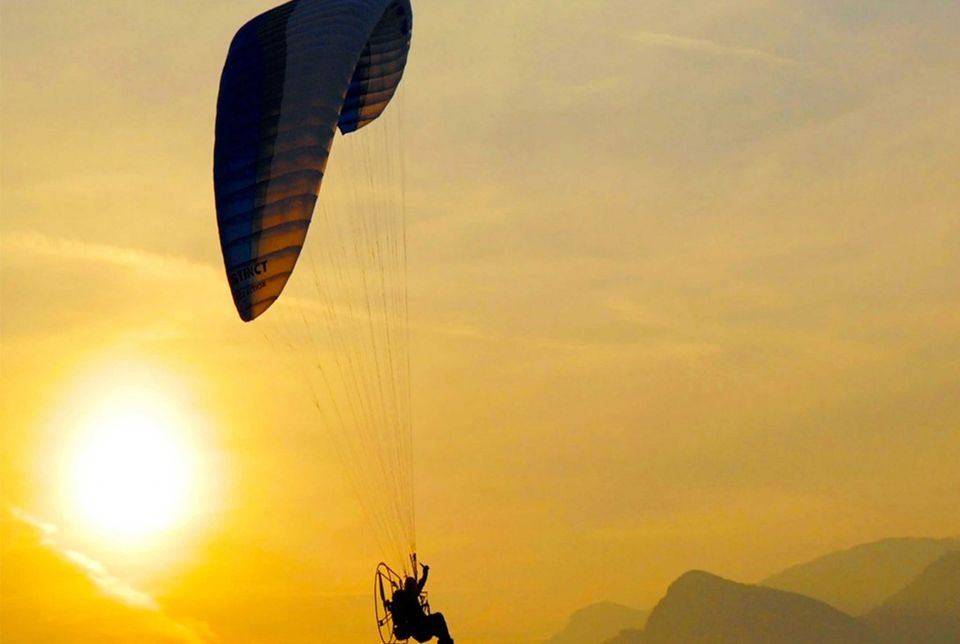 Fly with: Sky Ventures
Cost: Flights start at INR Rs.2990 per person
One of the prime location in India, Nandi Hills is situated 68 km away from Bangalore and has emerged as an important destination for paragliding. One of many aero sports conducted, in this experience, you can reach Bangalore's Hebbal lake by a lovely landing strip. The best time to visit is between September to May.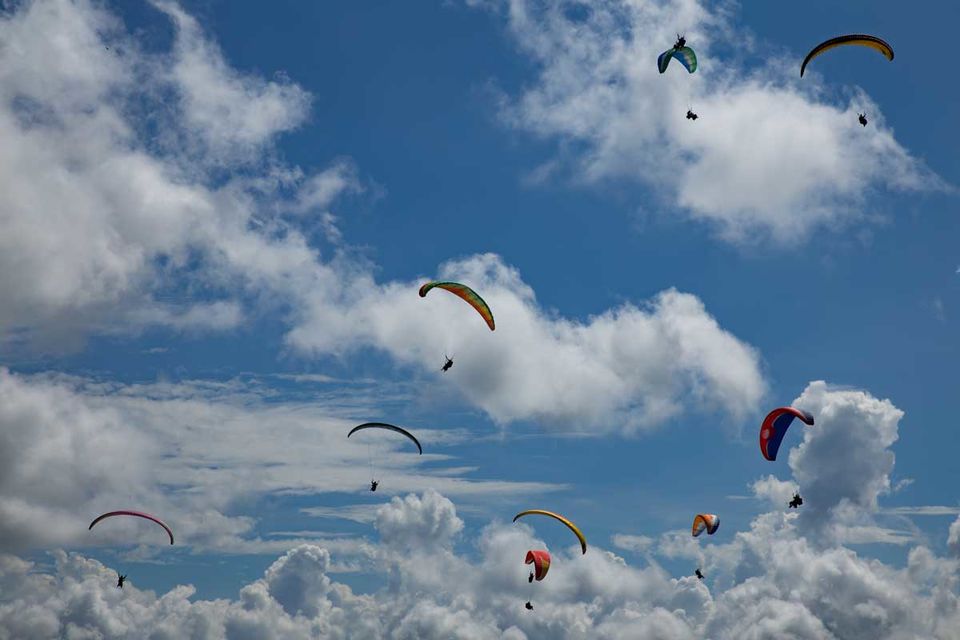 Fly with: Fly Nandi
Cost: From INR 1,500 per person
Paragliding at Arambol Beach is a breathtaking experience which guarantees you an adrenaline rush! The views from the top are quite scenic and stunning. Ranked amongst India's favourite spots for professional gliders, paragliding in Goa is considered to be the safest. And if this is your first time, don't worry, as you will be gliding in the company of a professional.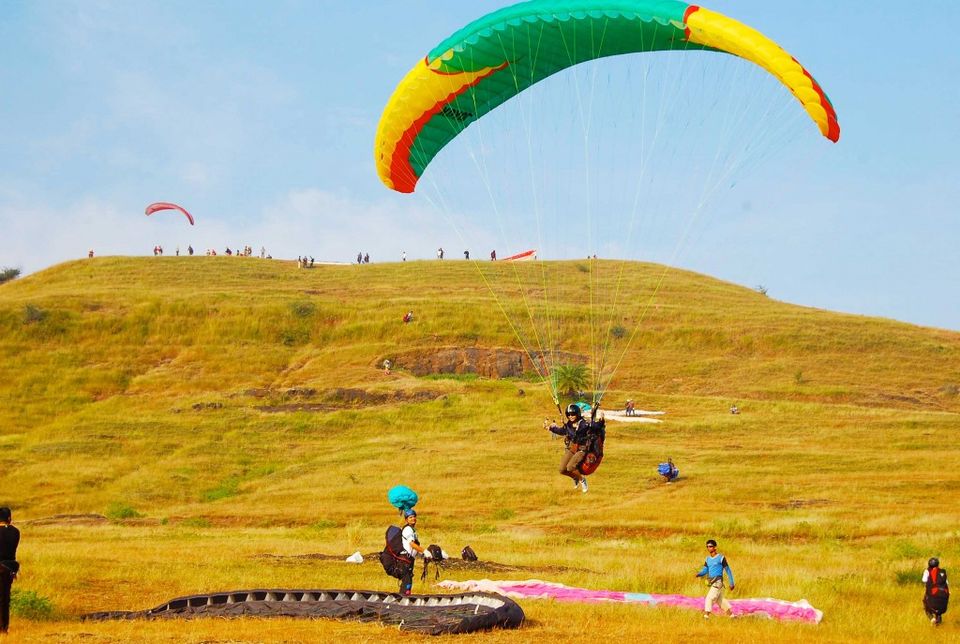 Fly with: Atlantis, Paragliding Association of India (PAI)
Cost: Starts from INR 3000 per person
Another beautiful option, is the hill station located in the northern part of Tamil Nadu - Yelagiri. This destination provides the best paragliding experience to enthusiasts and even holds a paragliding festival in September. From the height of this site, you can enjoy the lovely view of Yelagiri hills! Quite famous among the city dwellers, you'll often find this spot crowded.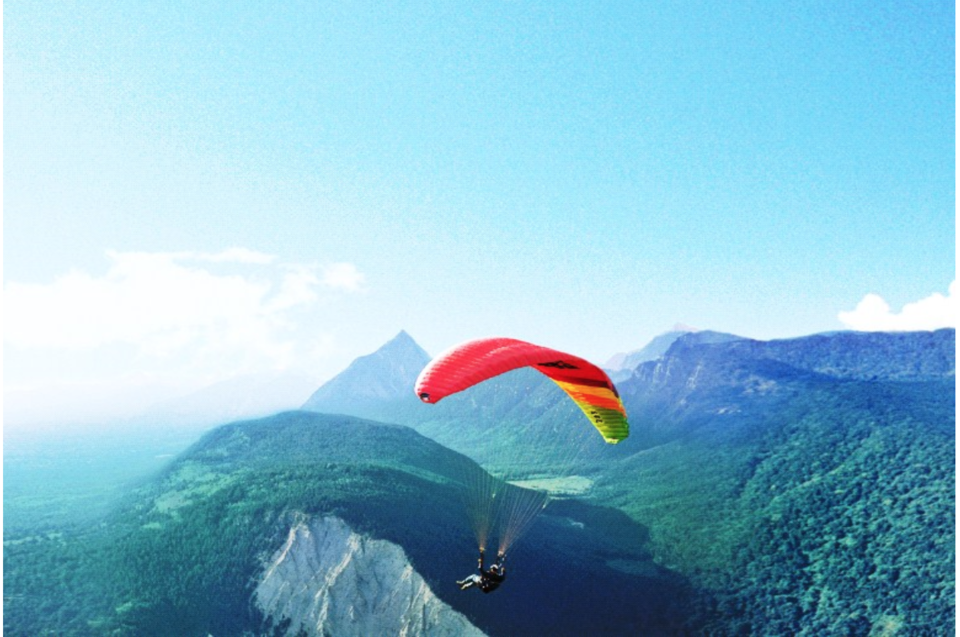 Fly with: The Yelagiri Adventure Sports Association, Temple Pilots
Cost: Starts from INR 1500 per person