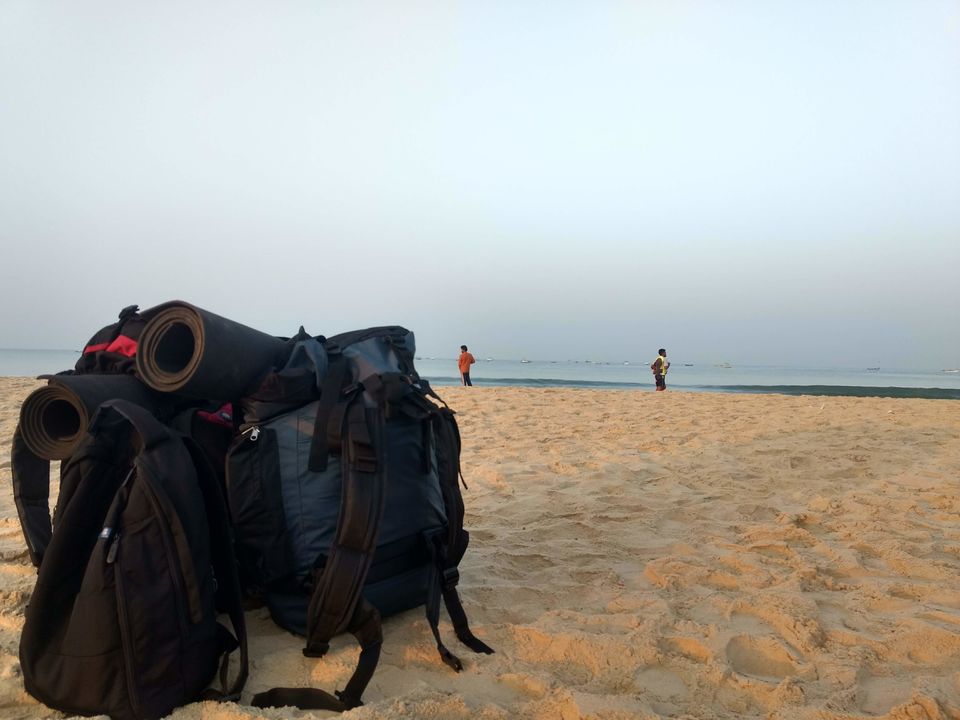 Enough differences made between a tourist and a traveler. Enough said, enough heard and enough read. Everybody tells you are not a traveler, but nobody tells you how to become one. There is one tiny detail that we ought to forget- before anyone becomes a traveler, he is first a tourist himself. Making tons of mistake, spending ( read throwing) money on unnecessary things, visiting the wrong places and missing the right one and list goes on. And I believe nobody is a born traveler, it is the beauty of places that make him one. So, don't worry if you are not a traveler yet, and you do not know the right things, you will learn with time, but when there is a chance of learning from other's mistake then WHY HELL NOT?

Here are few things that you must keep in mind when you are traveling as a beginner especially when you travel on a budget. Few hacks that can save your ass and money!
This one is a life hack for travelers, traveling at night saves you atleast money worth of two night stays per location. This may sound like a formula, but this cent percent true. So, when you reach your destination in the morning, you can check-in at the hotel, throw your stuff may be rest for an hour or two and began to explore. This may sound tiring, but at most of the times it is not. You need to take a power nap at night while traveling and rest of the miracle nature and traveling would do! Trust me!
P.S- Do not follow this rule to the places which are worth a road trip, with scenic beauty on the journey. NOPE!
2. Arrive in the morning.
If the journey is long (more than 12 hours, for example), always plan your trip in such a way that you reach your location early in the morning or in the afternoon. Never, ever make a mistake of reaching your destination at very early in the morning or late at night, because there are very few modes of transport available at odd hours which will charge you a lot! Like a lot, knowing that you are an outsider.
3. Always travel with a rucksack!
When you see the pictures of the travelers with a huge rucksack on their shoulders, they are not deceptive or a part of their uniform. Yeah, this tiny commodity is a life-saver. If you are fond of traveling, do invest in a good rucksack. Sometimes, backpack can also do the work if you have less luggage.Your bag can save you a lot of inconvenience and sometimes huge money, which a trolley bag can never do. Here's how- On the first and last day of your trip you can travel around with your rucksack and check-in at the hotel at night, or check-out in the morning. You have rest of the day to explore the place without paying for the stay!
4. Do not fall for cheap deals, I repeat DO NOT!
Been there, done that! There is one thin line between economic and cheap, make sure you are on the right side. Do not fall for the offers which sell things at cheap price. You may think, for a moment, you have saved a good amount of money, if you are lucky. But,if you aren't, it can land you in a lot of trouble and inconvenience and sometimes you end up paying more.
So, Please STAY OUT, of the cheap deals as much as you can.
5. Do back out from trying the local food.
Stop looking for a Punjabi Dhaba in South India and control your taste buds luring for Italian food in the mountains. Do try the local food at least once. Do not let the big fancy places trap you, try the food from small shops and restaurants. They not only prepare the food with utmost authenticity but the warmth in hospitality is irreplaceable.
6. Think like a local, act like a local
In the Rome, do as the Romans. In a situation, always think what you would do if you were in your hometown. Where would you go to get the ghar-wala-khana, what would the best place to stay. Most of the cities have a same city plan and places, so you would definitely found a respective place as your hometown.
7. Connect with the locals
No travel agency, no guide know better than what a local know. Always read your locals right, talk to them in the right way, and you wouldn't realise you will hit the jackpot in a minute. They will not only lend you the treasure of secret places, but will enlighten you with the best places to eat, what do to, what not to do, where to stay and everything you need to know about the place!