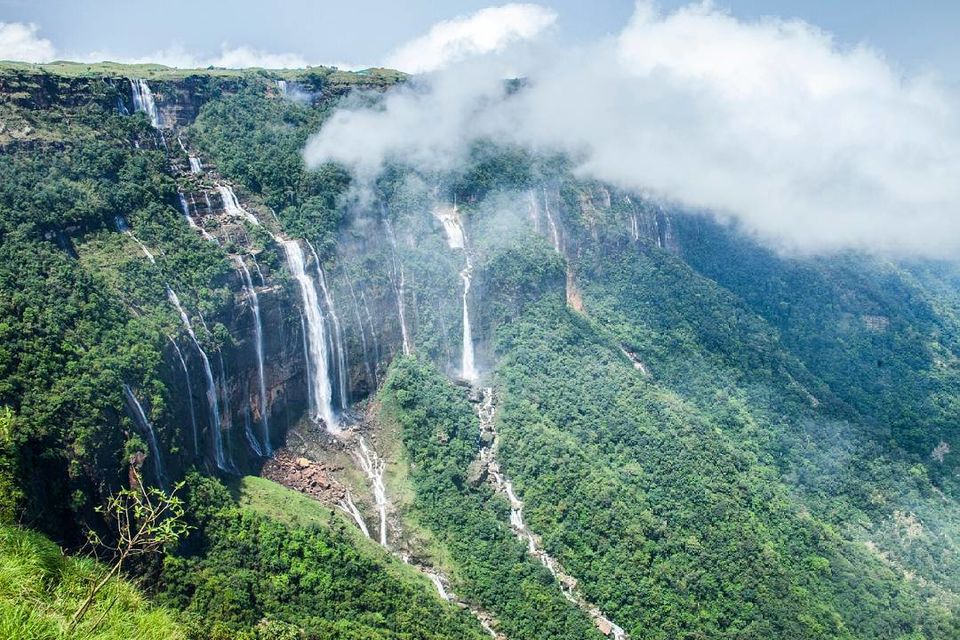 Sometimes watching travel videos is so inspiring. They just make you want to leave your comfort zone, leave your plush job and just venture into the big world. Vloggers are such wonderful people they show you places you haven't been before, but the moment you see those videos, you just feel like you just want to pack your bags and rush to that place.
Why should vloggers have all the fun…? Let's Go Too…!
Being an Indian makes me so proud, especially when you think of the myriad cultures and cuisines which our country so blessed with. So many States, So many Cultures, So many Languages, So many Cusines. Each state is blessed with Nature's bounty. It's not for nothing that Kashmir is called "Heaven on Earth" and Kerala is called "God's own Country". It's not for nothing that the legendary Amitabh Bachan says on Gujarat, "Kuch Din toh Gujariye Gujarat Mein". Madhya Pradesh is indeed, "Ajab Hai, Sabse Ghazab Hai", Himachal Pradesh, "The Land of Gods". True to their name, one visit will leave you spell bound.
Agra's Taj Mahal, Chennai's Marina Beach, Delhi's India Gate, Kolkata's Howray Bridge, Mumbai's Gateway of India and a few more are the only places that come to our mind when we think of travelling. But India has more to it than meets the eye.
The North East Region of India is tucked away from public glare and comfortably ensconsed among enchanting terrains that mesmerize only those travelers who dare to visit. The crowd is less and so the place is unspoiled and virgin. The tall trees blissfully sway and the raindrops dance on the leaves. Assam, Arunachal Pradesh, Manipur, Meghalaya, Mizoram, Nagaland and Tripura – the seven sisters of India.
Monsoon is the best time to visit this region and witness Nature's grandeur and spectacle. The North East Region will leave you speechless. Tucked between Nepal and Bhutan, these mountainous terrains carry misty wonders in their lap and they are unfolded only to the inquisitive travelers. In fact, Cheerapunji is also described as one of the wettest land on earth. It's here you find the confluence of trees, clouds and the mist, playing lustfully in gay abundance.
On reaching Guwahati, head straight to Paltan Bazaar from you can hire a taxi to reach the waterfalls. En route, you can have pit stops for some snacks and many waterfalls that adorn the region.
Shillong is the nearest place where you can stay with numerous options of Hotels and Home stays and you can taste the North East Cuisines to your hearts content. A word of advice, all ways try the local cuisine, because that's where you get the most authentic and real flavors of the region. Don't ever miss it.
Picture courtesy https://deskgram.net/explore/tags/nohsngithiang
Frequent searches leading to this page:-
Seven Sisters Falls in Cherrapunji, Shillong Sightseeing tours, 10 BEST Places to Visit in Shillong,