Ah! A trip after a really long time and what a wonderful trip this turned out to be. It was not only about the place but also the wonderful company of six other friends from college which it made it worth remembering.
Pondicherry welcomed us with its clean beaches, wonderful food, and lovely crowd - all set in the backdrop of a center for international living in the form of Auroville. Read on to know more.
Two of us started our journey on Thursday night from Benagaluru. We booked tickets for a bus and reached there early morning at about 7. Our other five friends were coming from Chennai.
Our hotel was Green's resort which is very close to Auroville in Pondicherry, barely 500m. But Auroville and the hotel were far from the main city, about 10-12kms away. So we took an auto for the resort which cost us about Rs 500. Our friends were already waiting there for us.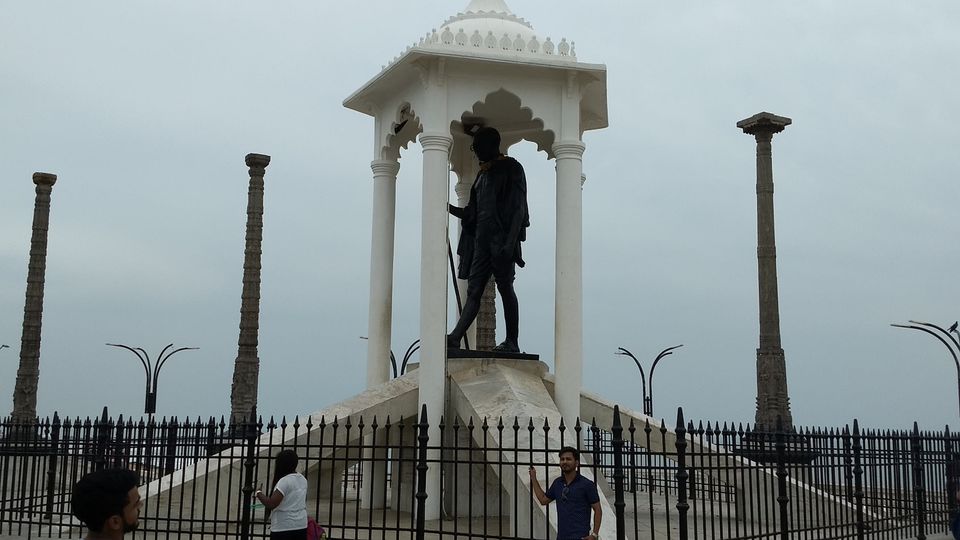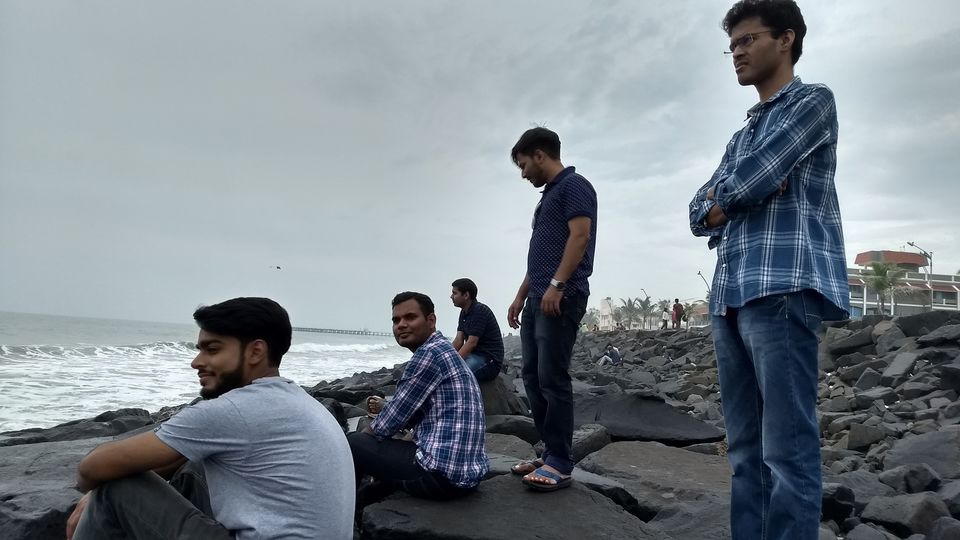 So after exchanging hugs and smile and the usual banter we rented four scooty from the resort and started our trip towards the main city. We first planned on visiting Rock Beach, also called as The Promenade.
Now Rock Beach is beautiful, there are concrete pathways, lampposts, seating areas and impeccable cleanliness. Also there are many options to enjoy french cuisine and satisfy your taste buds. We had our breakfast at La Coromandel.
From rock beach, we headed toward Arulmigu Manakula Vinayagar Temple which is in the middle of the city and is very famous for its elephant blessings and the golden chariot. The ceilings are also beautifully painted. The temple remains closed in the afternoon.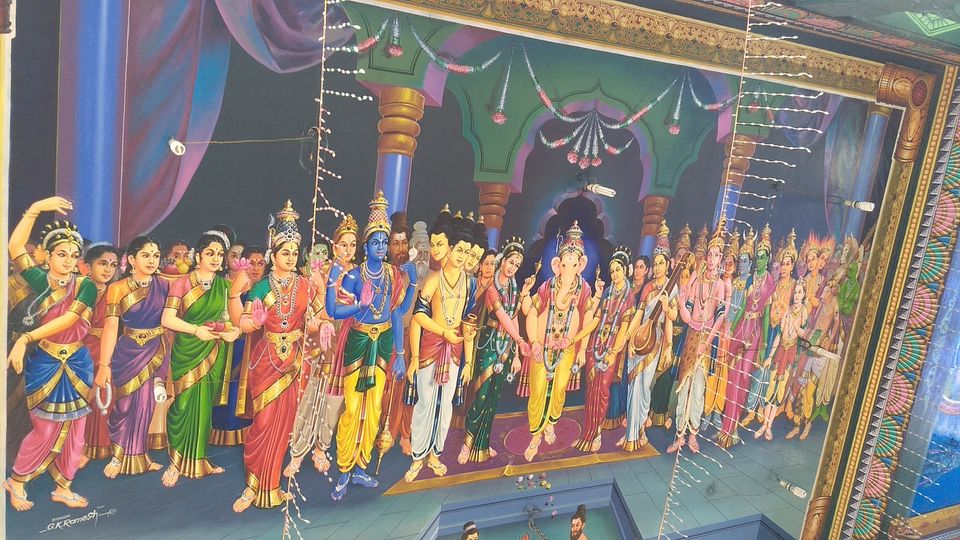 Our next stop was Serenity beach which was closer to Auroville and our resort, about 5-6kms. We spent some 2 hours there and enjoyed bathing in the sea. On both ends of the beach are stone platforms that extend well into the sea and you can enjoy the sea view from a height. Be careful not to go to deep in the sea while bathing, the waves are powerful and there are no coastguards.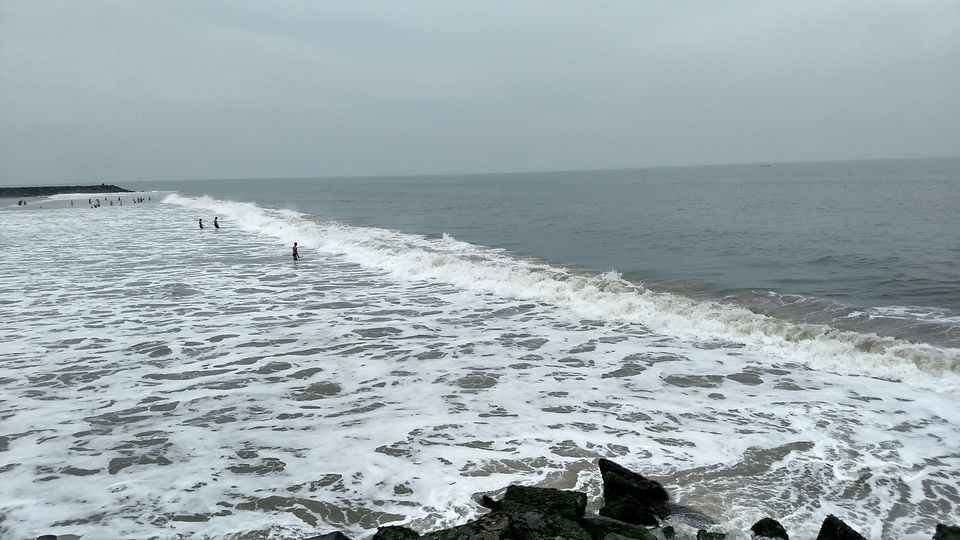 This wrapped up our tour of first day but we were hungry and stopped at Mother's Grace, a small organic food restaurant on route to our resort. The food that is served here is freshly prepared so the wait time is more. But the food is delightfully tasty. There were volunteers from different nations here who took our orders and served us food. The owner of the restaurant is a lady and she is delightful to talk to.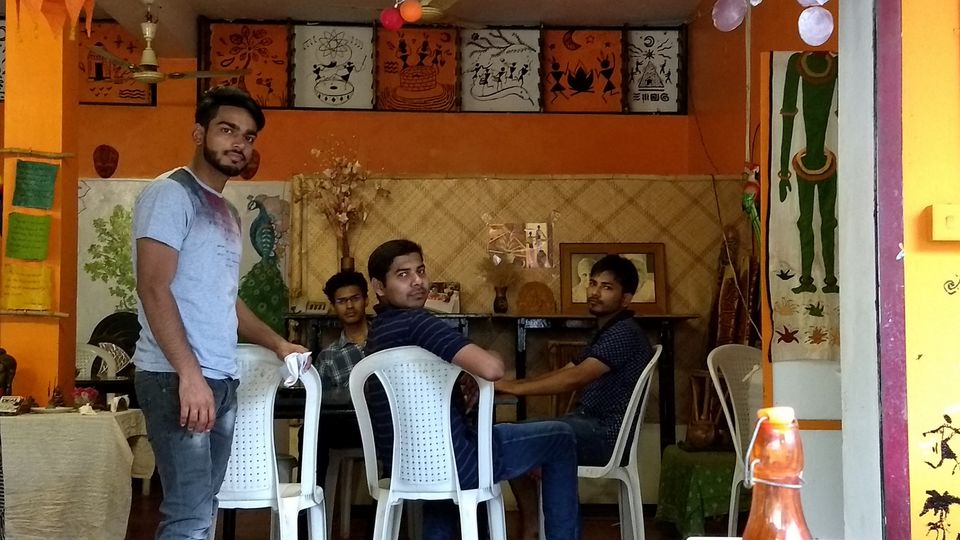 Tired from the day's travels we all sat down together in our resort and remembered the good old days of bliss. We played ludo as well and it brought back so many fond memories. We had a good night's sleep. For the next day our plan was to visit Paradise beach and Auroville.
Paradise beach can be accessed in two ways. If you are on your scooty or other vehicle you can park it near the beach and need to walk for some 10 minutes to reach the main area. Or you can also take a boat that goes through the backwaters. In either case the entry to beach is paid and charge about Rs 100 per person, but the beach has facilities for shower and changing. There are life guards as well. A rain dance facility is also available.
The beach is clean and you will enjoy here. Since we walked up to the beach we had a lot of time to appreciate the entire coastline and also witness the backwaters on the other side. Walking barefooted on the fine sand was like a massage for the feet.
From Paradise we went to Auroville, the international city. After a 10 minute walk you can reach the viewing point of Matri Mandir, the meditation center. The entry passes for viewing point are free but to enter Mantri Mandir you have to come one or two days before to collect the passes. Entry to Mantri Mandir is allowed in the morning.
The visitor center has several facilities like a boutique; stores to buy fragrance incense sticks and soaps; a book shop having teaching of Shri Aurobindo and The Mother; and a cafeteria as well.
From Auroville, we went to Brother's Pizzeria which is again on Auroville main road. They serve delightful Italian style pizzas at very reasonable prices. Two pizzas, one veg and one non-veg cost us only around Rs 400 or so.
With this our journey to Pondicherry came to and end. We bid each other good bye, hoping to meet again sometime.
Our return to Bengaluru was on a train and we had a good sleep. Puducherry railway station is just opposite to Basilica of Sacred Heart of Jesus.
The scooty that we rented cost us Rs 350 per day, plus fuel extra. They gave us the scooty with tanks full and we returned them as is.
Hope you found the information useful.
The resort no doubt was very beautiful. The rooms were spacious and there was dense greenery all around. In fact the entire Auroville main road, on which the resort is located is densely forested. However the roads are good and you will find a lot of options to eat along the entire road.