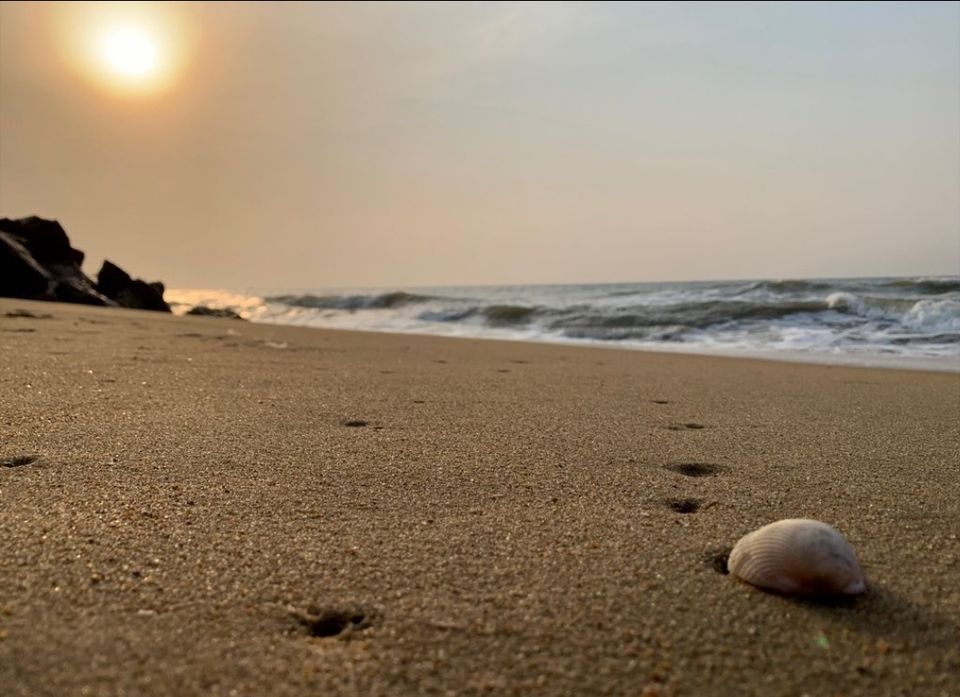 You know what the best thing about travelling with me is? I'm always broke. Now it may not sound as the best thing but actually I always try to plan the cheapest travel itinerary possible.
I stay in Chennai and a three hour drive from here, is my favourite weekend getaway, Pondicherry.
So early in the morning I take the local train ( Rs 10) to Perangulathur from there I usually get in one of the green government buses at Perangulathur bus stop. The local people are really helpful. Someone or the other always helps me find the right bus as being a North India I am unable to read the names written on the bus in Tamil.
It just takes Rs 130 (approximately) to reach Pondicherry main bus stand. At waking distance there are a few Bike rental shops. We rent a Scooty for Rs 300-400 per day and start driving towards our hotel. On the way we stop at a petrol pump for a refill of about Rs200-400.
We always book the hotel in advance, apply all offers possible to get the cheapest rates. If I'm going with a group I usually book a whole homestay apartment else if I'm travelling as a couple or solo I simply do some research and book a hotel room. In both cases I have always maintained a price range of Rs 300-500 per night per person. I've added a picture of the pretty decent hotel room which I booked for Rs 220 per person which also had a nice pool. It all depends on the research.
We try to reach by 9AM if we plan to go for a dip in the sea. We drive till Paradise beach or Auroville beach and spend the morning on the beach before it gets too hot.
After having a nice long bath we head back to the hotel. After freshening up we either go out for lunch or if the heat is too much we order something in but either way it has to be one of the famous wood fire pizzas of Pondicherry from Taka pizza or Cafe Xtasi. After lunch we go to the Rock Beach to see the sun set and have coffee at Le Cafe. It's the only cafe which is right on the beach.
When you walk though the streets of the French Colony you feel you've gone back in time. All those colourful houses and pretty streets provide the perfect back drop for an aesthetic picture.
At night we go to any restro-bar for dinner. Booze is quite cheap in Pondicherry so if you want you can bring some back to your hotel for the night but carrying liquor outside of Pondicherry is illegal.
With a lot of effort we wake up early the next morning to go see the sunrise from Rock Beach or Serenity Beach and have tea sitting on rocks. Later in the morning we visited Auroville. It was so peaceful and had a very calming vibe. Upon returning to White Town my favourite restaurant to have lunch is 'Escape in', it is cheap, the food is tasty, but the best part is that it overlooks the sea. You sit there and have your lunch while looking at the waves gracefully hit the shore.
And before you know it, it's time to check out from the hotel, return the scooty and get on another green bus back to the boring life of exams and assignments.
Pondicherry for me is #weekendworthy
Today we're stuck at home because of the lock down but last year, exactly on this day I was driving a Scooty though those picturesque streets of Pondicherry. To be honest I've been to Pondicherry 9 times in the last 2 years and I still can't get enough of it.
Total expenditure: Rs 1000 - 1500 (excluding food and booze) per person for one night.