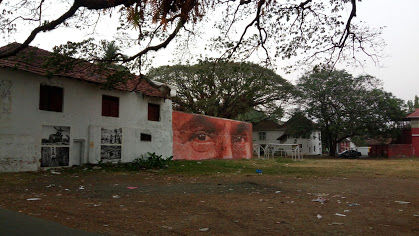 The Southernmost state of India, #Kerala is dominance of Grue. Lambent of parti-colours have forgotten their boundaries here, reflection of blue and green have been brushed liberally all across the tarpaulin region. Kerala is not my first time visit, 4 years ago when I had been here, I had made up my mind for many revisits and this is the first of it.
Apart from this, some by default route for the first timers in Kerala is:
Kochi
Munnar - very beautiful and comfortable cool hill station. So warm clothes required, also furry greenery and greener tea estate complement hill station a lot and shopping some organic flavoured tea from such estate is a good idea.
Thekkady/ Kumili- Kerala is also famous for its home made Chocolate and Kumili one of the place to grab some white-brown sweet-meat. Then how to forget cultural shows like Kathakali dance performance or Kalaraipattu martial art. A cruise to lake Periyar in the morning is also must.
Alleppey- Back water and stay afloat at the house-boat and lot of cruising across the viridescent clogged water
Kovalam- 16 km from Tiruvananthapuram city this beach town is an easy escape from the rough stone city life.
Travel guide to Kerala:
1. Don't rush, just relax. Kerala is a vast state & abundance to offer just like it's various colour palate.
2. SO, it's obviously not possible to see everything in one trip, better not try it. Chose few places and enjoy them thoroughly.
3. Lay back, get close to lively nature.. everyday we don't get to live a rainbow life surrounded by pest free greens.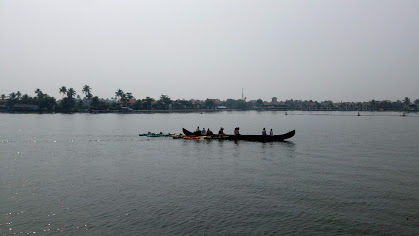 Travelling across Kerala:
1. Uber/ local AC buses are well available for airport transfers.
2. Also around the city local buses, autos (for tourists bargain is necessary, decide before taking the auto) are quite good.
3. Between cities mostly are well connected by trains, local trains are quite easily accessible and hardly crowded.
4. Government buses are well available across the state at a very cheap price.
5. Private cars for intercity transfers are always comfortable but 10 times more than public transport (still under budget I will say).
Kerala Food:
1. Kerala food is super delicious.
2. Lots of chilled fruit juices, appam with egg curry, puttu with spicy curry, rice with curd dal, sambar, tangy veg curry, fried sea fish and what not..
3. Kerala food is chuck the fork and knife, eat with clean hand and don't forget to lick the last trace of food stuck in there.
4. Also, one should never give a miss to sweet- bitter Kerala Coffee.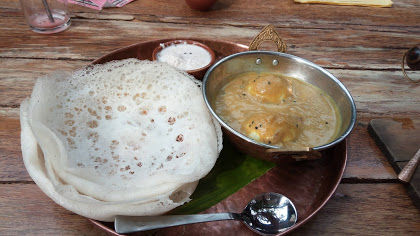 Frequent searches leading to this page:-
Cochin packages Kerala, Kerala tour packages 2 nights 3 days, Kerala government tourism packages, Kerala tour packages for family, cheap honeymoon package in Kerala, Kerala tour packages with price from Mumbai