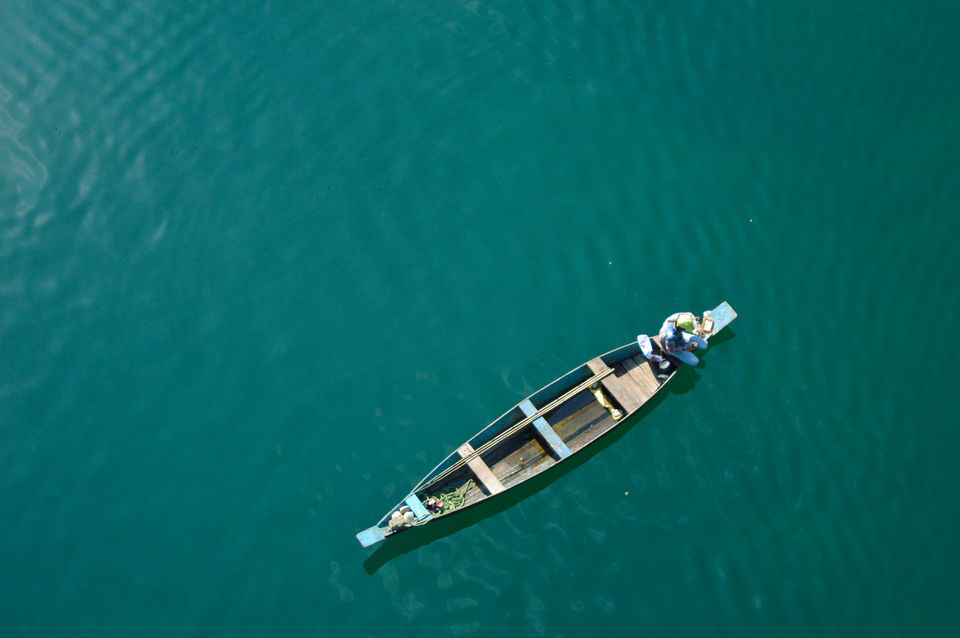 We'd been planning for the NE trip since a year but being an IT firm employee, consecutive leaves is something you're never blessed with. Tackling the issues arrived till last minute, we were all set for the exciting unplanned adventurous trip! We had read somewhere that November happens to be a good season to visit North East, the little we did know that North East so vast that specific parts have specific seasons to visit. Nevertheless, we've had a company of amazing weather throughout the trip. So I'm writing about a 8 days NE itinerary here,
It was Saturday morning and we were all set to fly to Guwahati from Hyderabad. We had booked to and fro tickets two months prior so we paid 9000 INR per head. Reached Guwahati after 3 hours of long flight.
As we stepped out of the NJP station, we could easily feel the difference between North Eastern state and West Bengal. NJP or siliguri is full of dust, pollution, people, garbage. (No offence bengali people, digest the bitter truth!). We had a plan to book the tour packages (North and East Sikkim) after we reach Gangtok, but, the share cab driver outside NJP station forced us to a travel agency office which was just a few meter away. The quotation given by the agent seemed to be on the higher side and so we negotiated the amount and agreed to pay 2.5k less.
The 3D2N North Sikkim package cost us 3200 per head (it was only later when found co-travellers who booked the same package for 2400 per head from Gangtok, loot gaye!), the 1D east sikkim package was 800 per head (which could have been 500 per head had we booked it from Gangtok)
After paying the advance amount we hopped into shared cab to gangtok. The cab goes till Deorali taxi stand and from there you need to take another cab to your hotel location.
We had booked a hotel called Royal Residency which was at Kazi road, walkable distance from MG Road. Soon after check in, we left to explore MG market, I just loved that place! Very clean! Temperature was around 4 degree centigrade. The concerned person came to collect 4 photographs and photocopies of ID proofs for the permit. If you're traveling on your own without any package, you can get the permit done at the Sikkim tourism office which is at the start of MG road. We purchased old monk for the North Sikkim trip and went to a restaurant called Dragon wok on MG Road, the restaurant ambiance was good but the food was tasteless.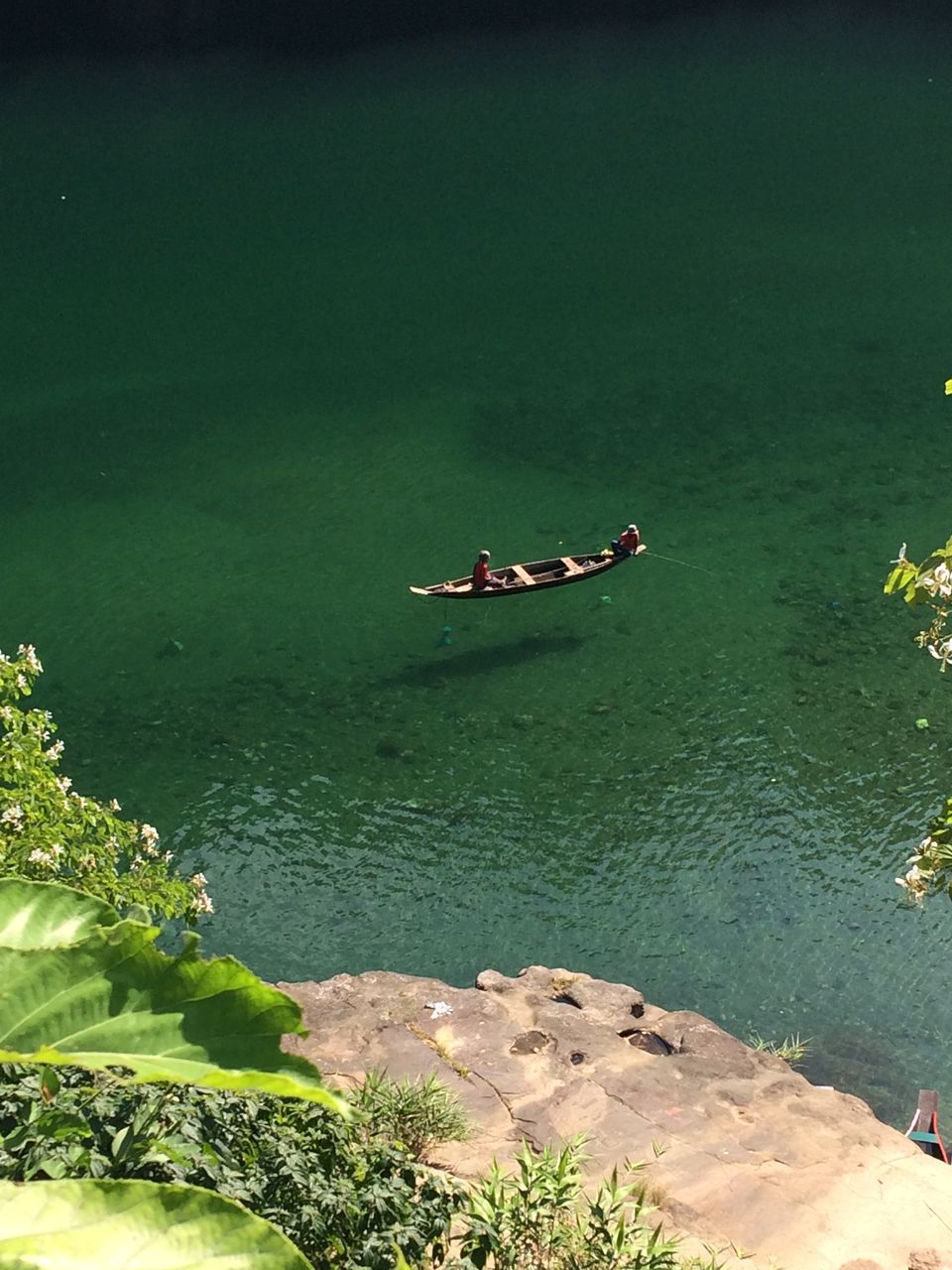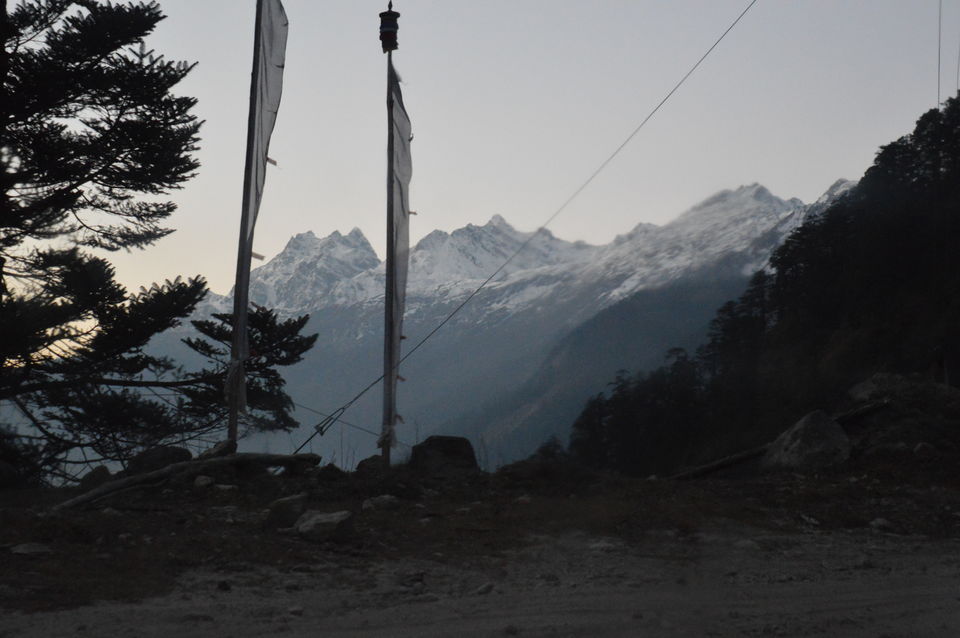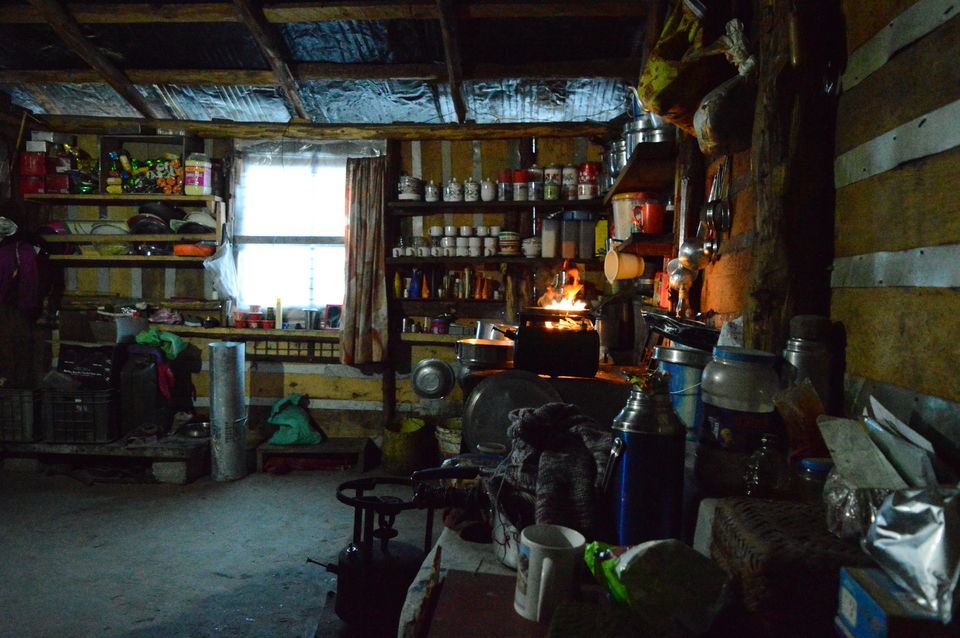 We reached lachen around 7 after stopping by a couple of small shops to have tea and maggi on the way. The place to stay was small building with small rooms. Luckily geyser was fitted in bathrooms. Lachen was very cold, somewhere around 1 or 2 degree.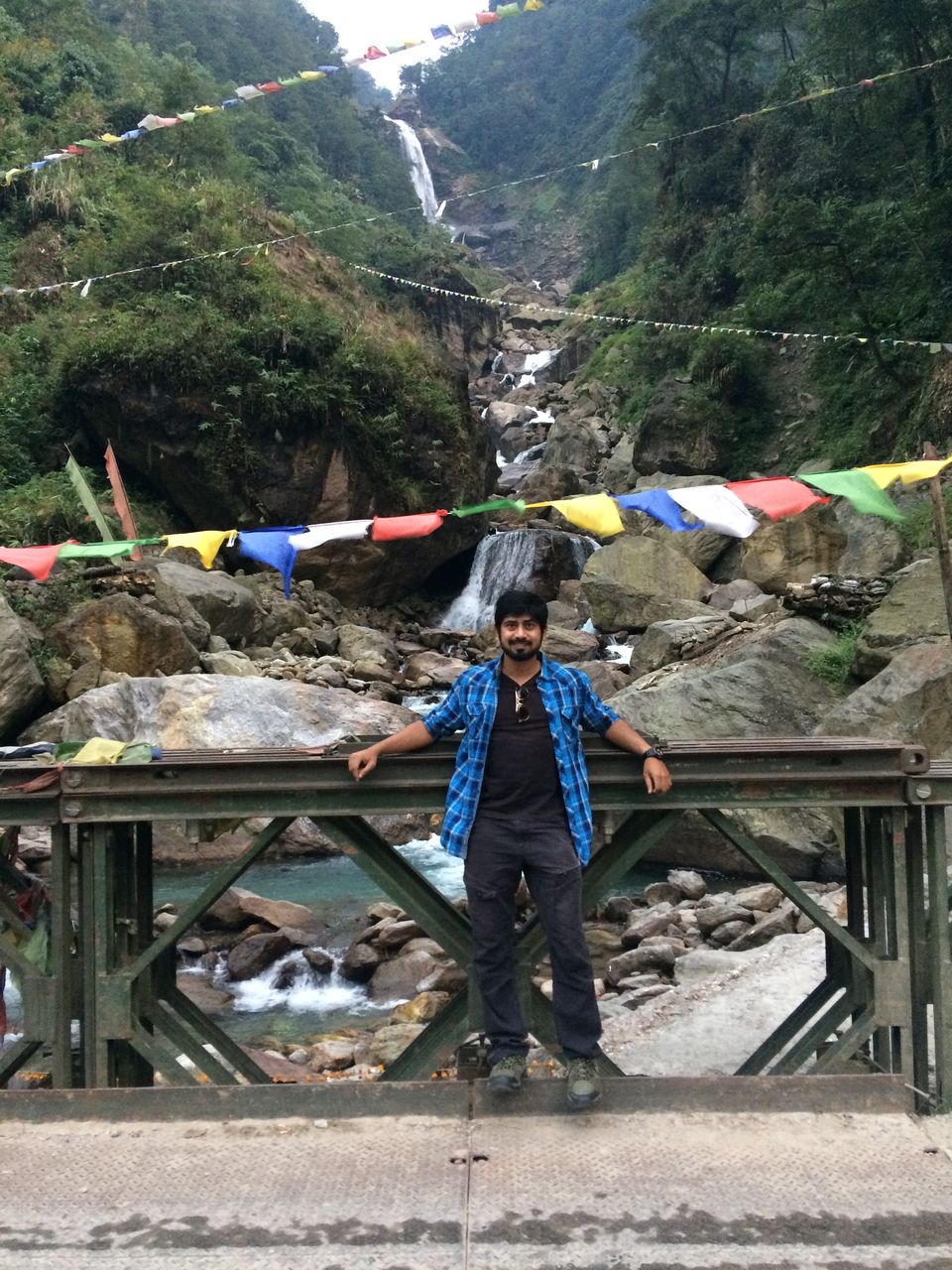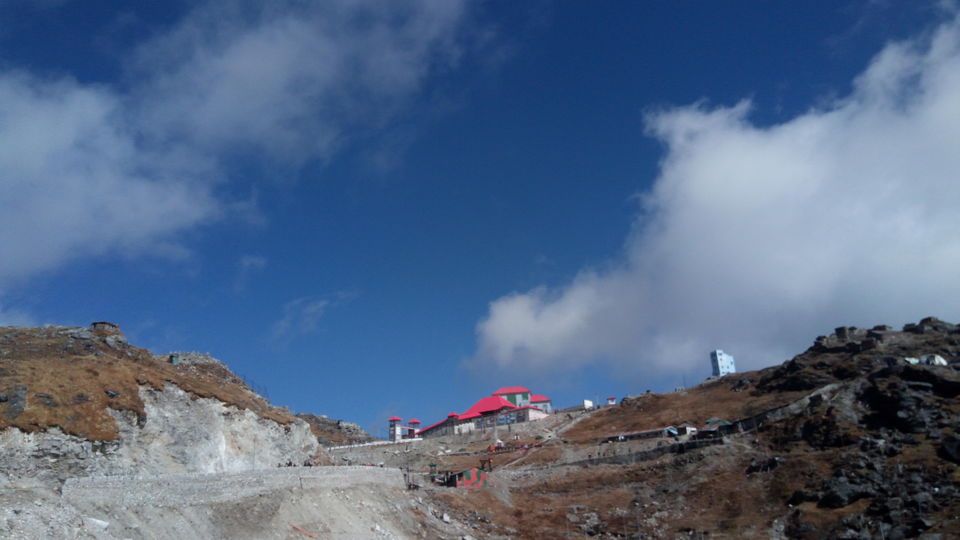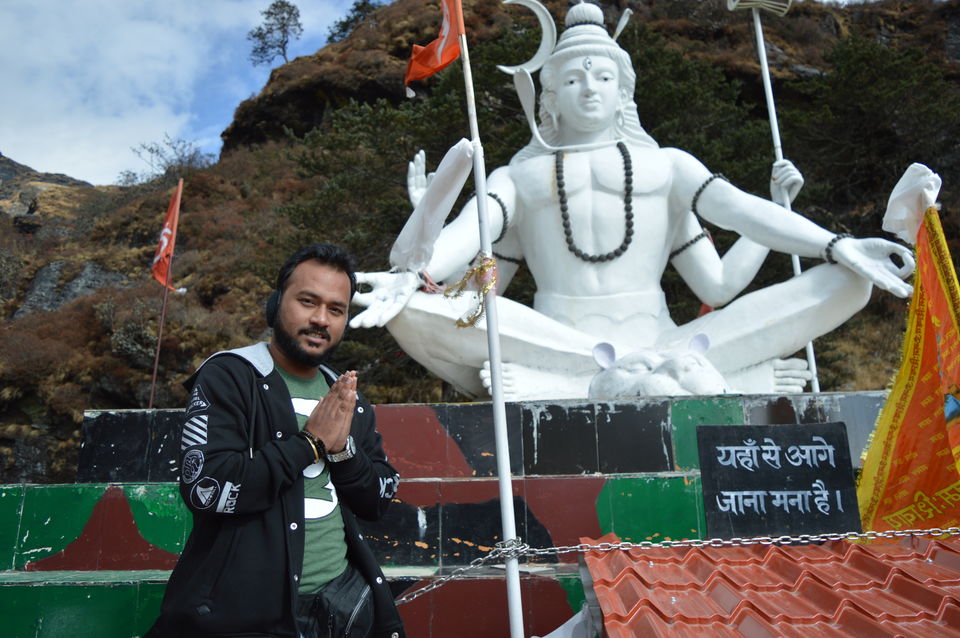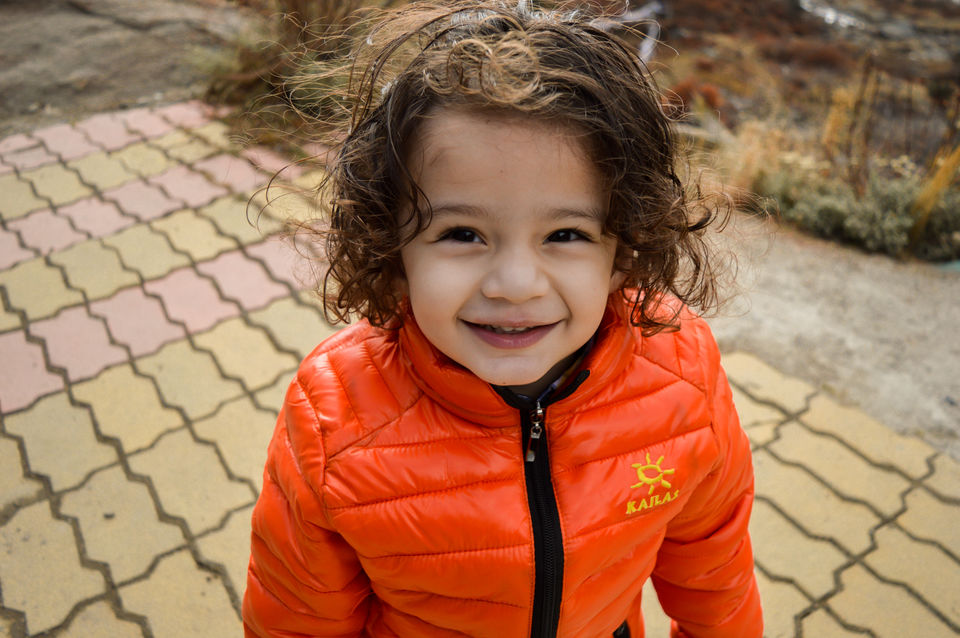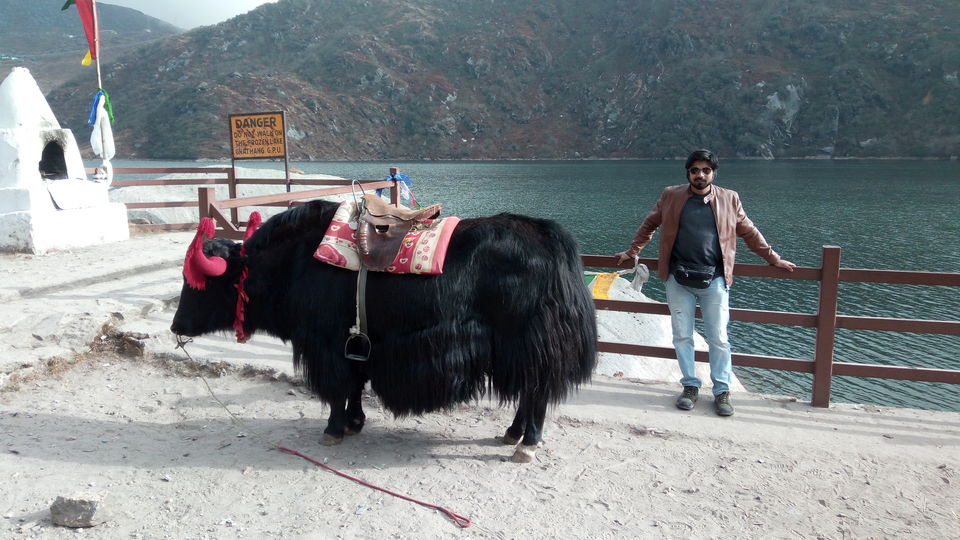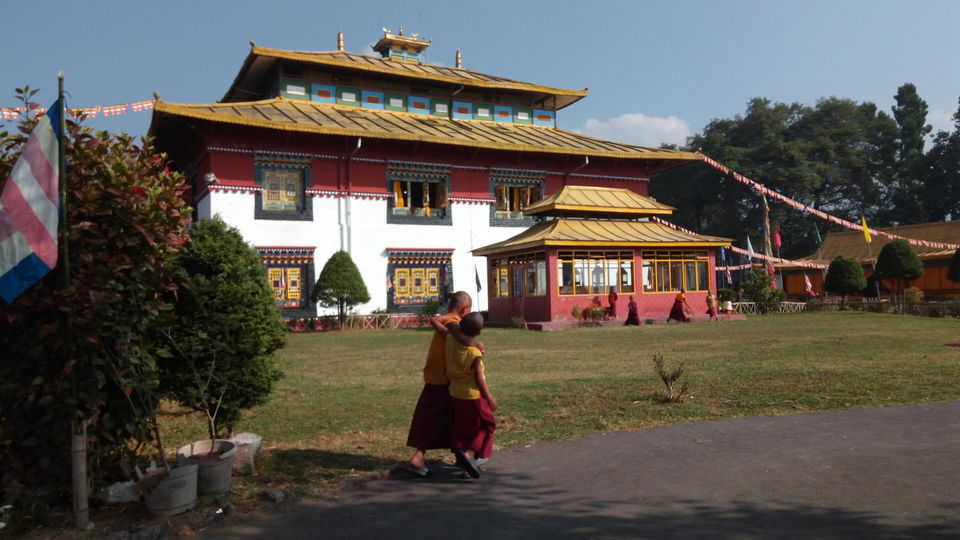 Guwahati weather was just like Hyderabad, not even slightest hint of winter. From Guwahati airport we booked a shared cab to Shillong (as Guwahati wasn't our attraction ) for 400 bucks per head and we had one more guy traveling with us. The cab took around 5 hrs to reach Shillong, we had a hault on the way at a punjabi dhaba (more of a small restaurant) for lunch. Yet another halt was necessary to grab a couple of beers, government doesn't permit to sell liquor on highways but with the help of the driver we managed to find a small shop selling liquor, it looked like a garage from outside.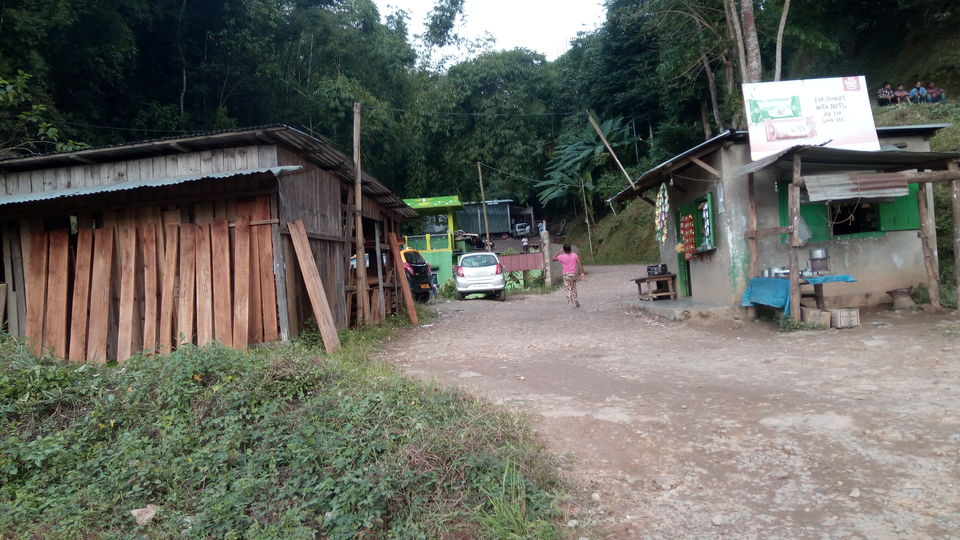 It was about to get dark when we reached shillong, the traffic on narrow roads made us reach hotel a little late than expected. We kept the bags at hotel and immediately walked towards market. There was a hell of difference between shillong weather and guwahati weather! (literally jameen aasman ka fark, guwahati has an altitude of 57m while shillong is 1525m). We could feel the cold as we stepped outside of the hotel. The market is known as police bazaar and is quite large. You can buy all kind of clothes. (of course not beach wear!). I'd recommend leather jackets, which you can bargain for 1.5k to 2k (Not aware about the genuinity of the leather). We thought that we'd click some pictures and have some food before we shop, but darn! As soon as we came out of the restaurant, everything was shut down. We sympathized ourselves by the fact that we can experience the similar shopping in Gangtok.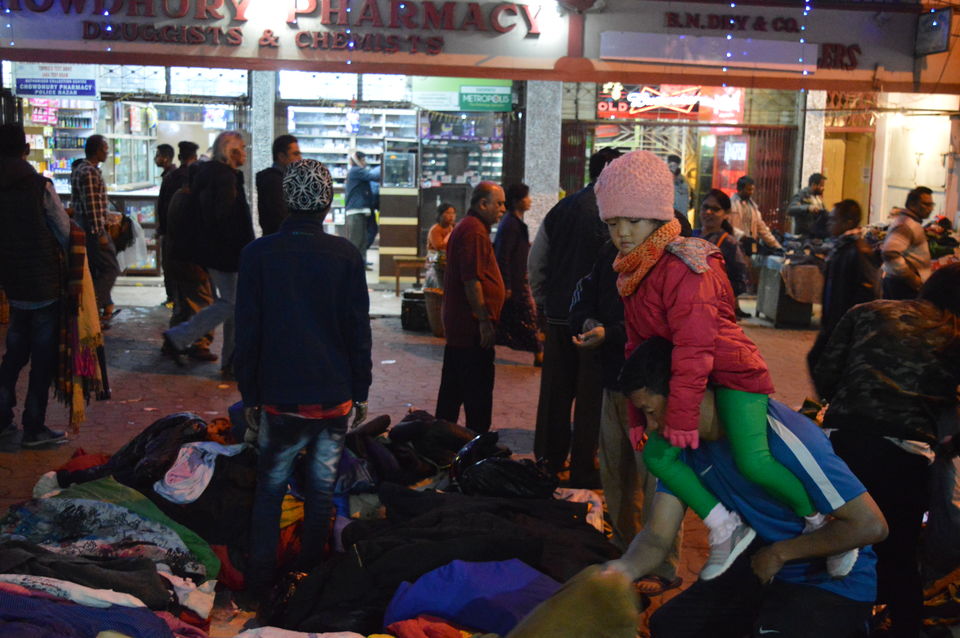 Next morning at 6 we left the hotel to catch a shared cab to Dawki, surprise surprise! Shillong cab drivers take a day off on Sundays. Somehow we managed to board a shared cab to jowai and then we were supposed to get another shared cab to Dawki (which was at top on our list), after going for a few kilometer, we realized that it's a detour and asked the driver to stop (had to pay him fare till Jowai though). We came back to shillong and hired a personal cab to Dawki for INR 1500.
The road to Dawki was very pleasant. We spotted numerous view points on the way while enjoying the music on our Bluetooth speaker. (I'd definitely recommend carrying a bluetooth speaker on NE trip)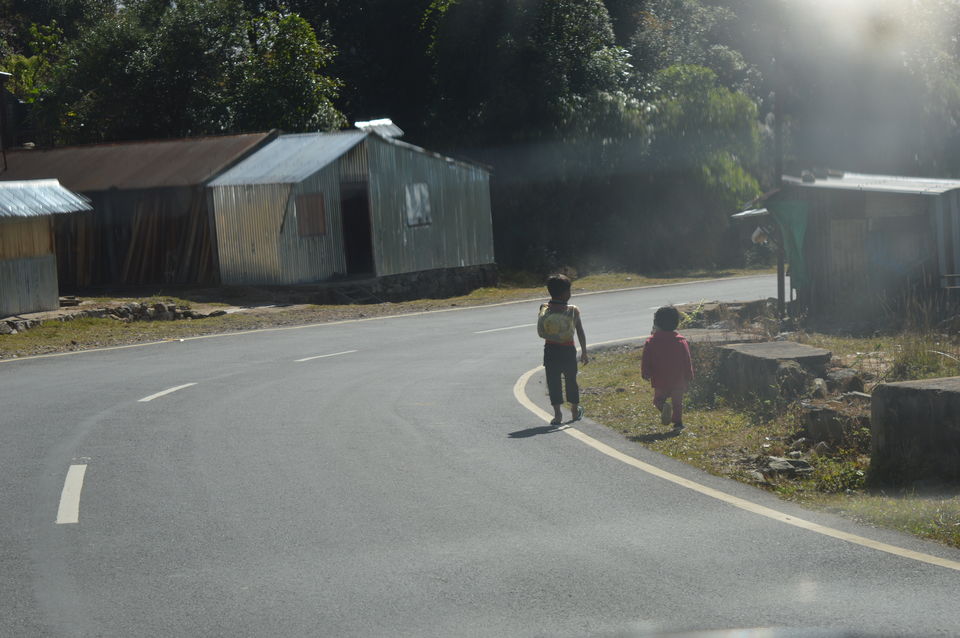 Back in my head, I had this thought that the water in the Unmgot river won't be that crystal clear as they show in photos, but the thought suddenly vanished as we got the glimpse of the crystal clear water. It was just amazing! Could see the fishes swimming and boats floating in the air!
We got a boat for ourselves and agreed to pay INR 400, we took a half km ride and swam into the river. There's a small hotel which serve fresh fish. But we decided not to enjoy that as we had to get back to Guwahati to catch a train to NJP (New Jalpaiguri) at night. After the mesmerizing boat ride we handed over a note of 500 to the boat guy happily.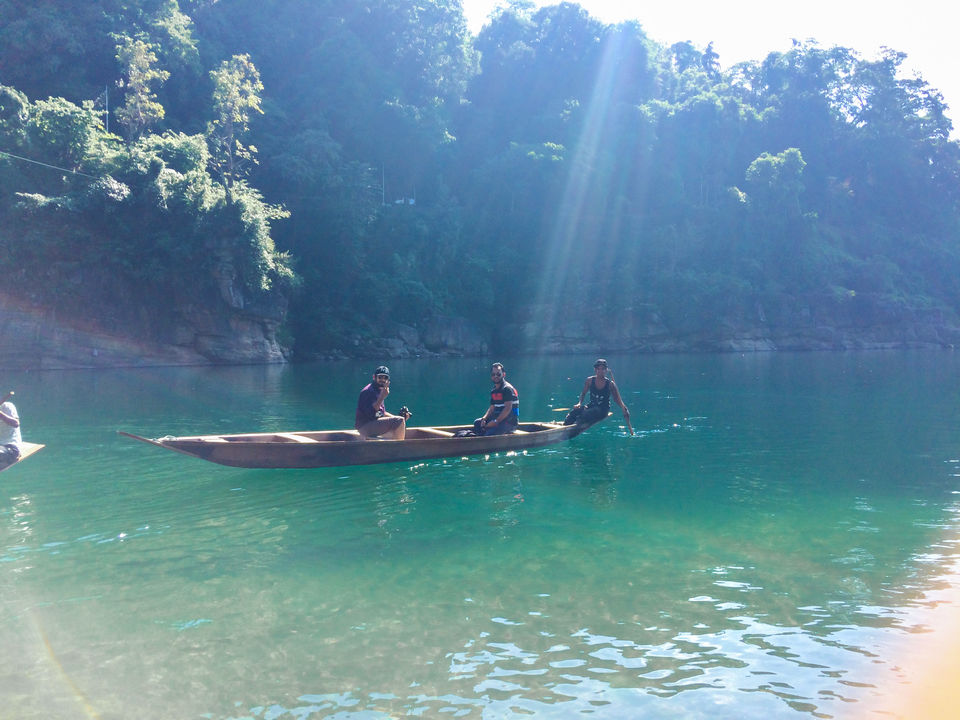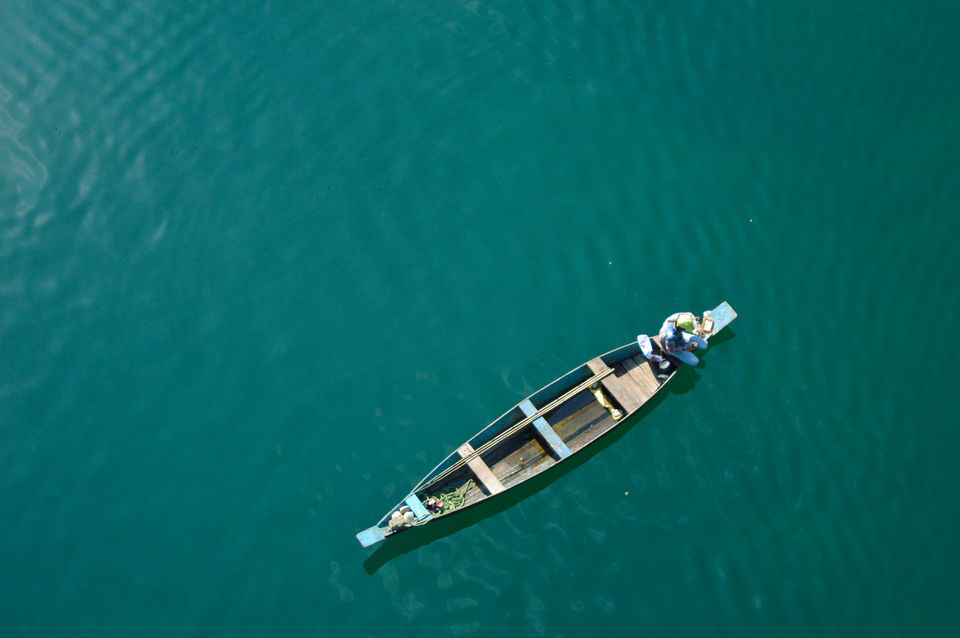 Then we got back to Shillong by 4 and immediately got into a share cab to Guwahati. It cost us 300 per head.
We reached Guwahati around 7 in the evening and the hunger lead us to a bengali restaurant named Kasturi, which had a good rating on zomato and quora. Gourmet dishes like machar chorchori, mutton, and mishti doi are recommended there. With such heavy food the nidradevi took the control soon after we boarded the train to NJP.
Next day we woke up at 5 for morning walk, trust me, walks in gangtok are no less than trekking! Steep ascends/descends everywhere, but is was truly worthy! Never had such amazing walk in Hyderabad.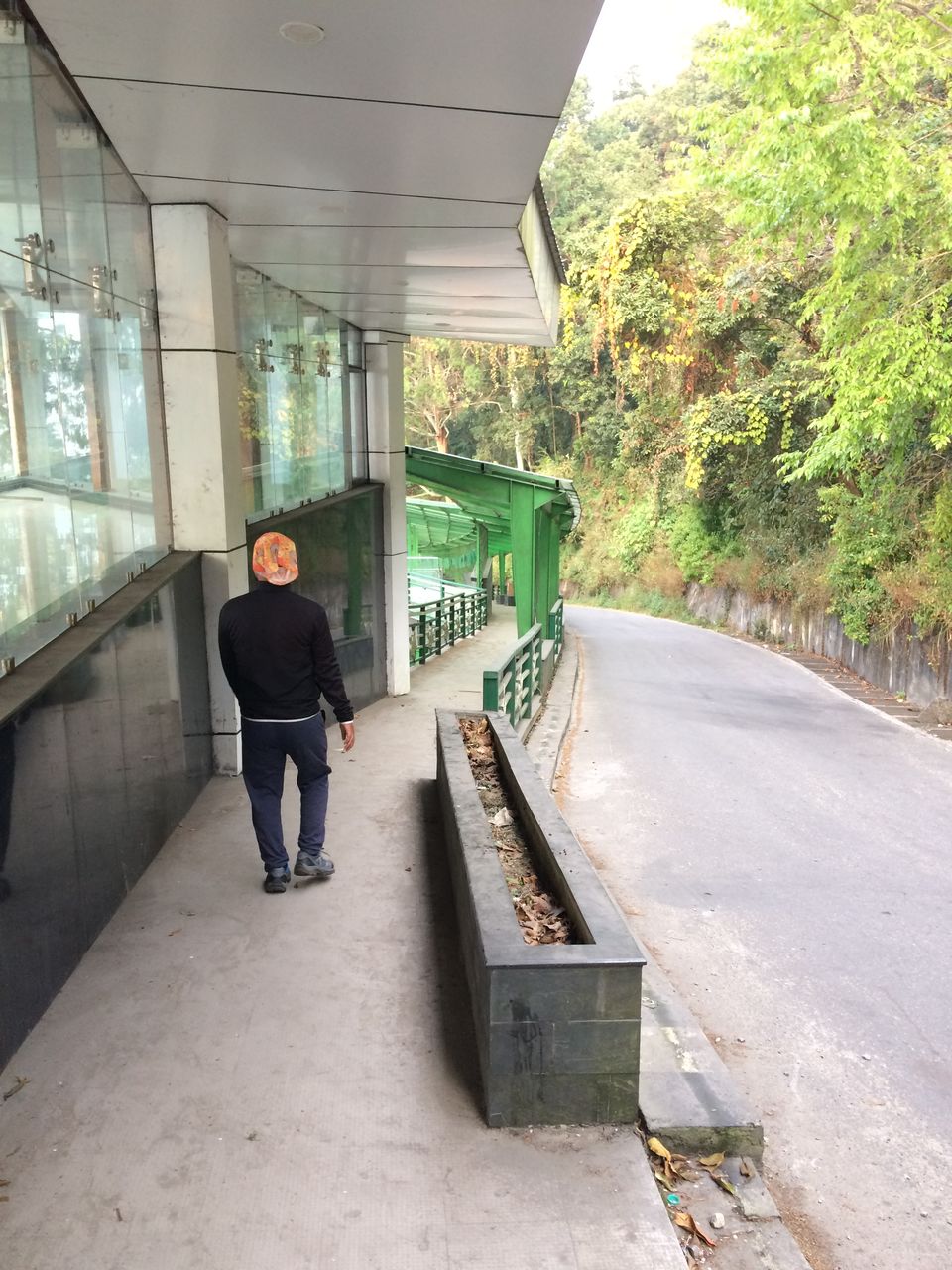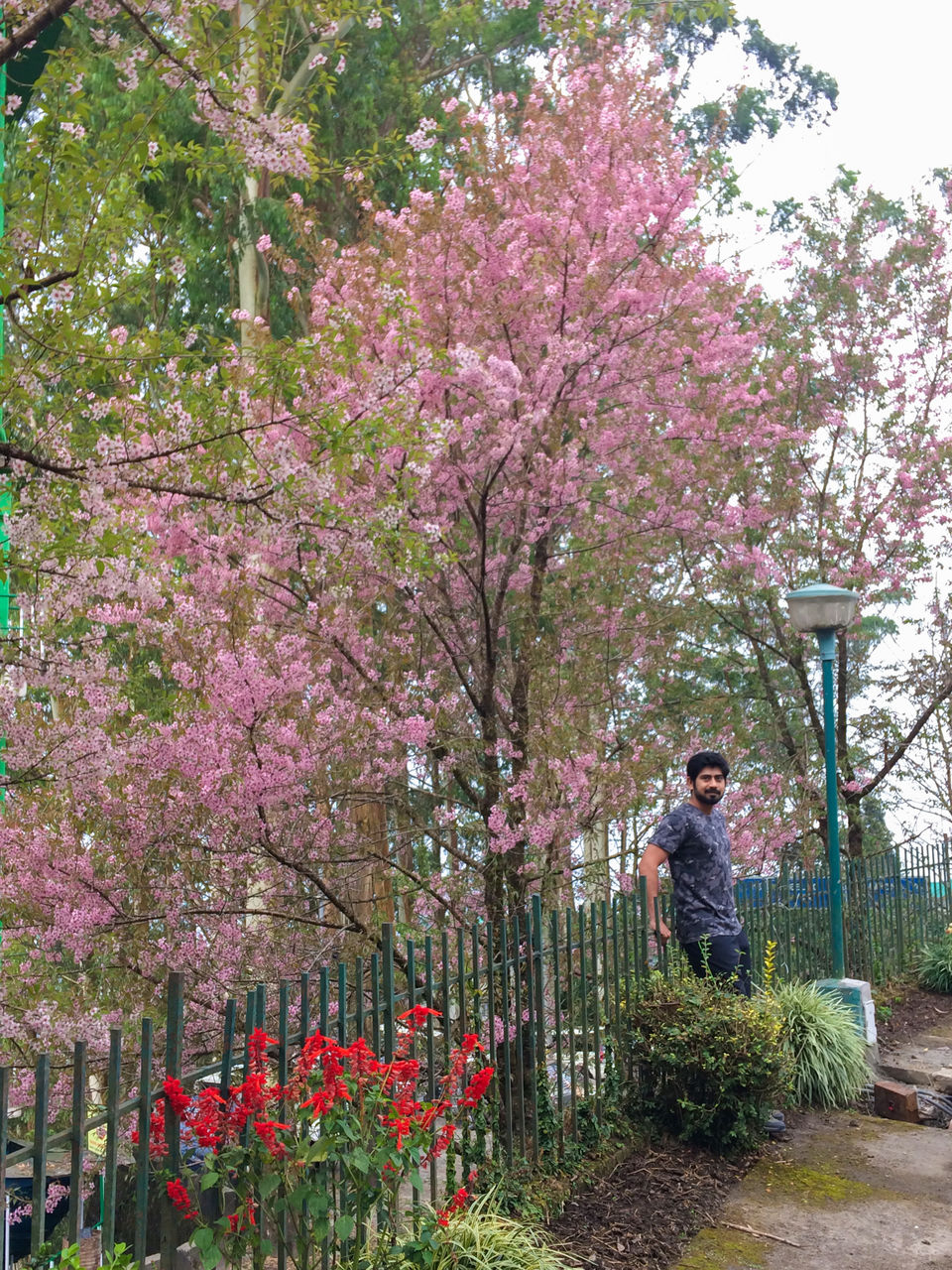 The agency guy had us picked up at 10 and dropped us at the taxi stand. Normally the shared taxis are Tata Sumo and Bolero, they make 11 is the standard sitting capacity (Surprisingly state government permits that! 3+4+4 including the driver). Luckily we were 7 people traveling together. We got along with them swiftly. The driver was a real smart ass. He minded the bollywood and hollywood songs played by us and put on his favorite Nepali playlist, well, we enjoyed that too!
We two and the co travelers enjoyed the old monk and teachers before dinner. It is amazing to meet new people while traveling. Vaibhav, Disha, Tanuj gave us a good company. The bengali couple were not interested to join us. The driver and his friend who was the chef for the night cooked us the dinner, nothing fancy, dal rice and sabji for vegetarians and chicken curry rice for non vegetarians. Before the dinner we had a discussion with the driver about zero point. So, zero point is the place which is usually not covered in the package and driver asks for extra money to take you there, locals said that we won't witness snow at zero point and rater suggested us to go to kala patthar, we decided to visit both! Smart buoy!
After a lot of bargaining, the driver and us agreed on 640 INR per head to cover the two locations.
It was a dare to wake up at 4 in such freezing cold. Felt like some real achievement. We had lal chai in the morning and started our journey towards kala patthar. The villagers were so damn right! Kala patthar was covered with the beautiful soft white snow. The mountains looked like vanilla ice cream cones. We enjoyed sliding on the snow before we could put ourselves in the risk of blisters and frostbites.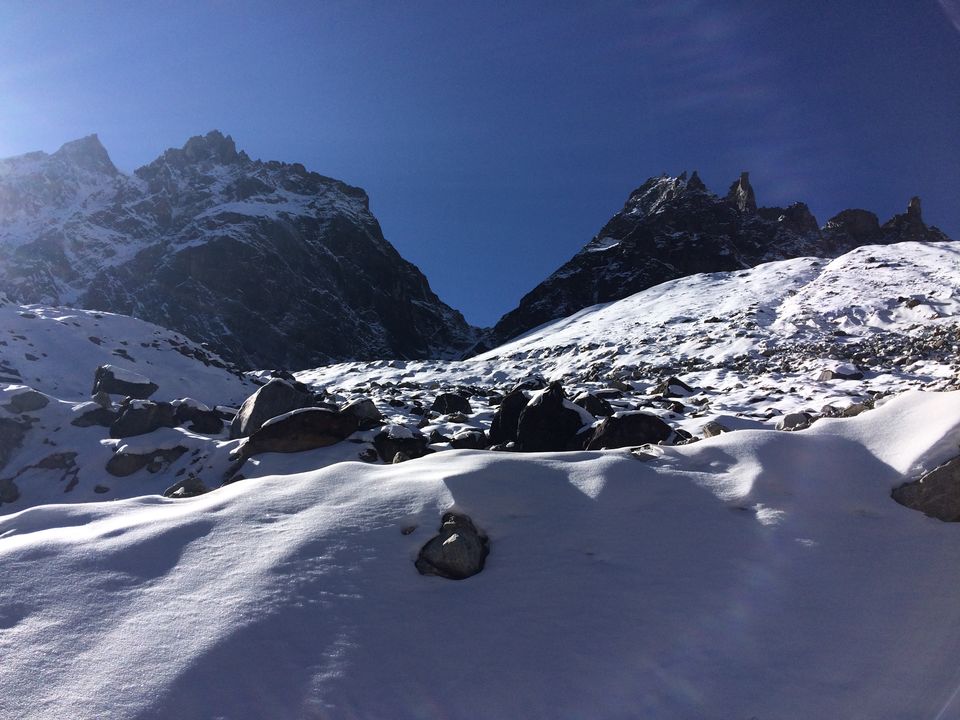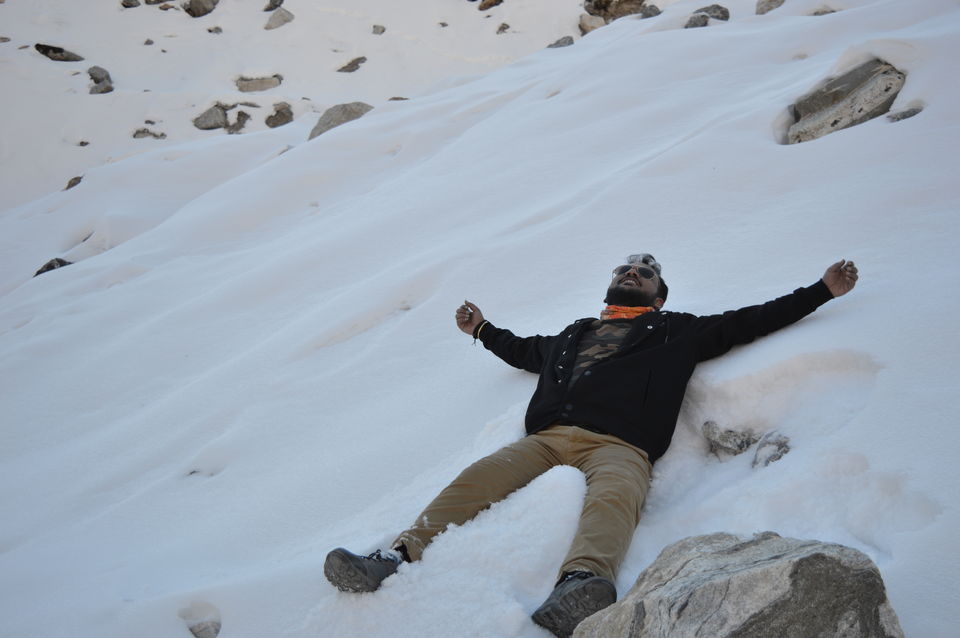 Then we headed towards the mesmerizing Gurudongmar lake. The water was not frozen and we could capture sunlight, water, and snowy mountains in one frame. The lake becomes frozen in december. The surrounding area was very cold and extremely windy. We couldn't manage to stay out of the cab for more than 15 mins. I wondered how the monks stay at the monastery which is just beside the lake.
From there we headed back towards lachen and took a turn to lachung in between. Lachung was a little less cold. The place to stay and food to eat was very similar. The old monk came handy again. As per the routine, woke up at 5 and left for zero point. Zero point was not even close to kala pathhar. No sign of snow, found the semi frozen river though. Sipped hot tea at the tea stall near by. In whole North East, women run the small food joints and shops, most of them are inside their home. I had read somewhere that people face breathing problem at zero point because of the altitude, but that's not at all true. Gurudongmar and Kala patthar was at 17500 ft, while zero point was 15000ft.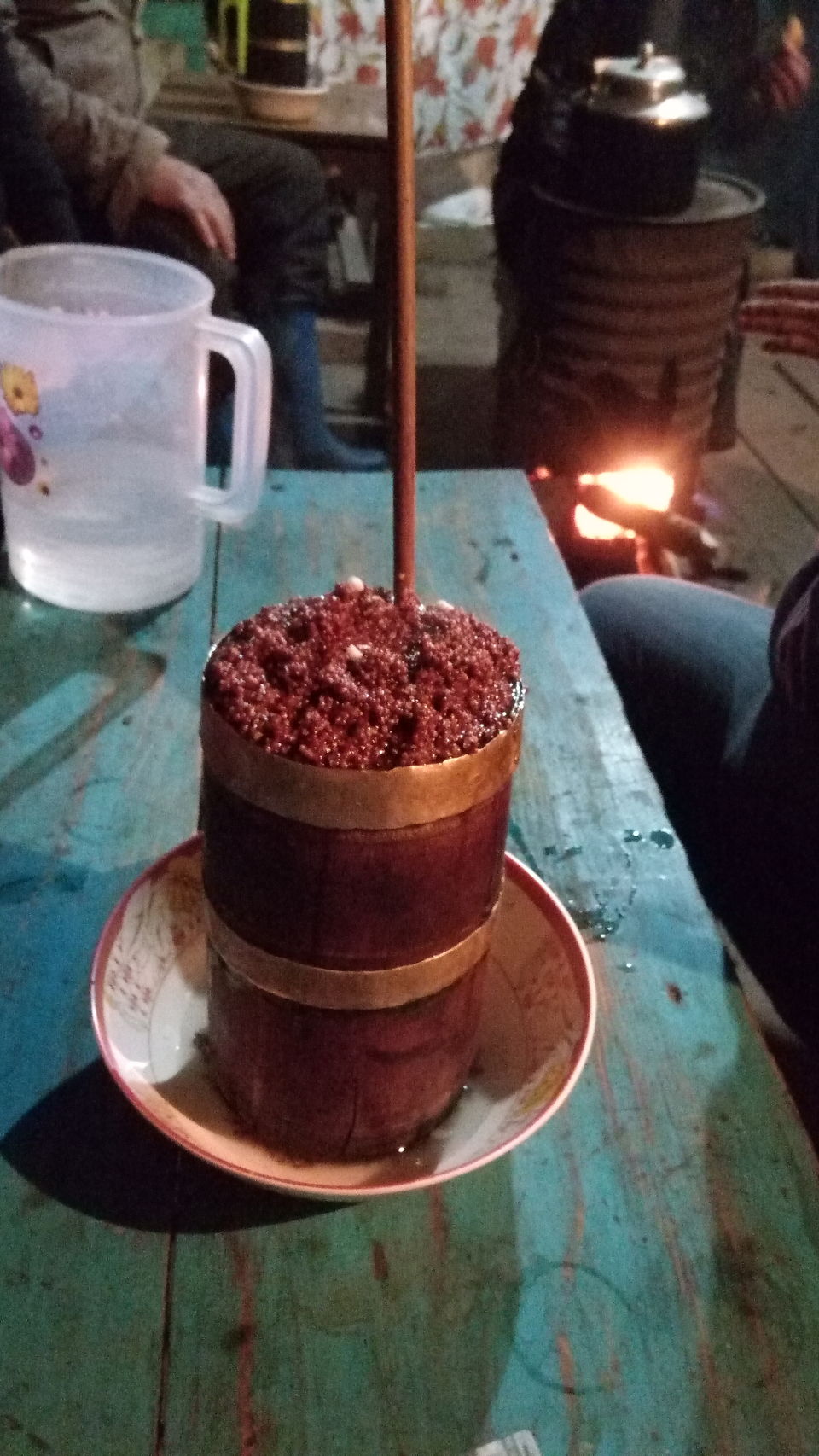 From there we started the return journey towards Gangtok. Witnessed a few beautiful waterfalls on our way back. Driver didn't like stopping by at the waterfalls though.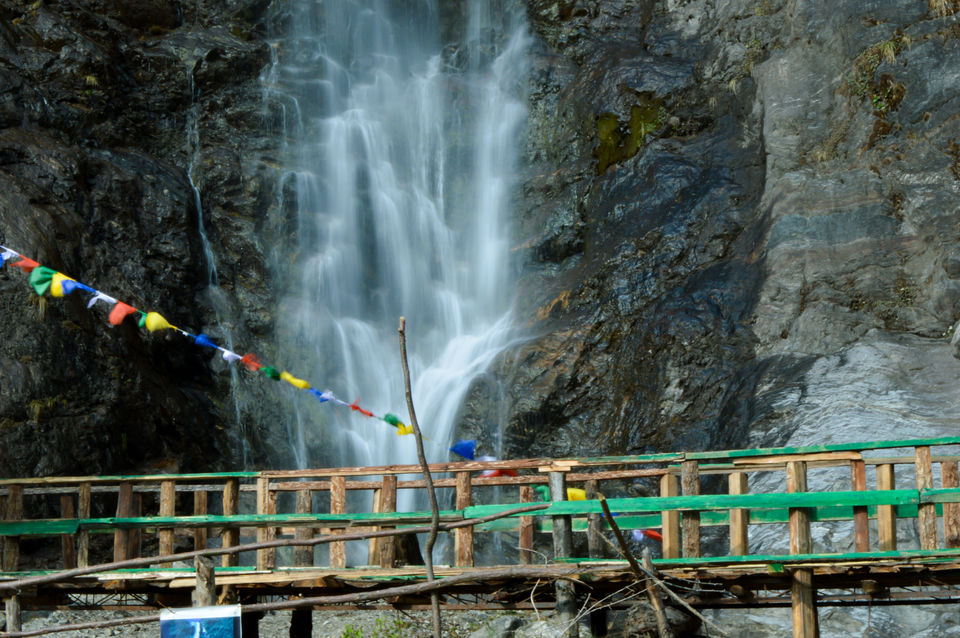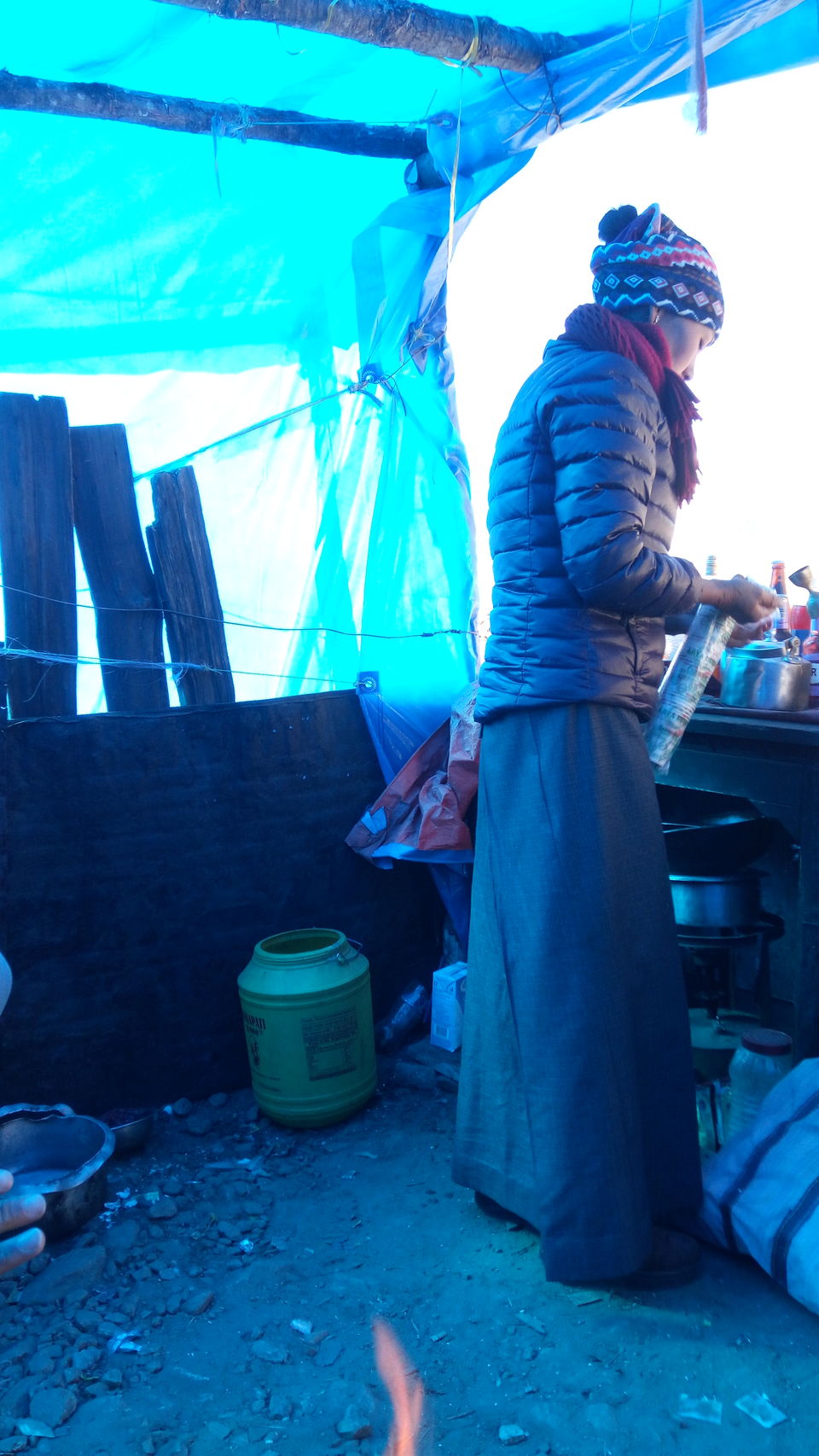 So we reached back to Gangtok around 8 at night. Instead of dropping us to our hotel, the travel agent had us stay at his hotel which was near to deorali stand, as we were a little tired we didn't mind that.
Next day we joined another group, another cab for the East sikkim trip. We visited Baba Mandir and Nathula pass. Baba Mandir is the holy shrine of Baba Harbhajan, who was an ex army man. People believe that baba warns the army before any militant attacks. Tourists keep water in front of shrine and drink it for ailment of any sick family member of friends. There's a belief that the spirit of baba consumes the food kept for him, with due respect the army men keep his uniform ready everyday.
I personally don't believe in supernatural power, though appreciate the fact that people worship humans also.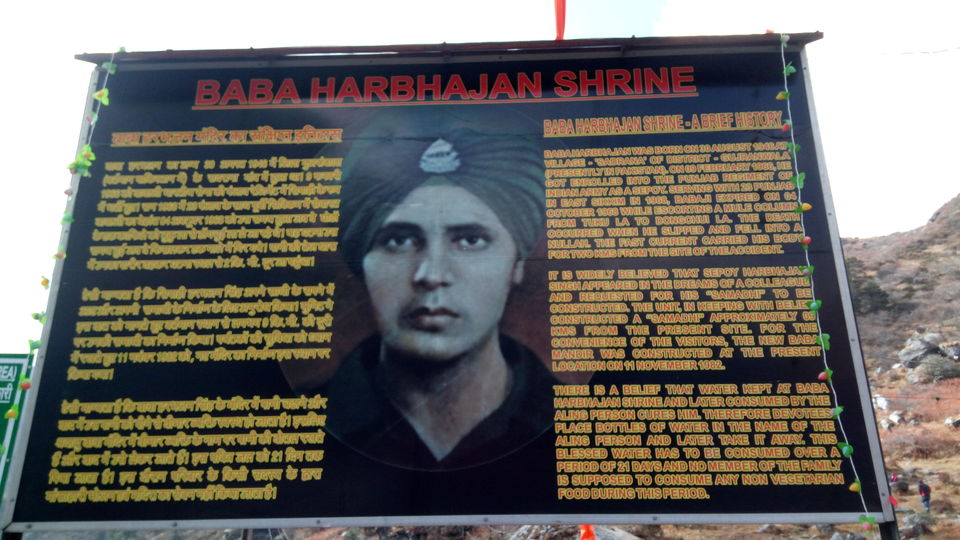 Nathula is the area on the Indo-China border, photography at the post us prohibited for obvious security reasons.
We didn't enjoy East Sikkim much after exploring North.
Then return journey to Gangtok started. We stayed in Gangtok for the next day and explored the town a little more and then headed towards NJP
the train to NJP was delayed by 8 hrs and we didn't want to jeopardize the flight from Guwahati to Hyderabad. So we boarded another train which was already running late by 22 hrs! You can eliminate this bad move by booking return tickets from Bagdogra instead of Guwahati.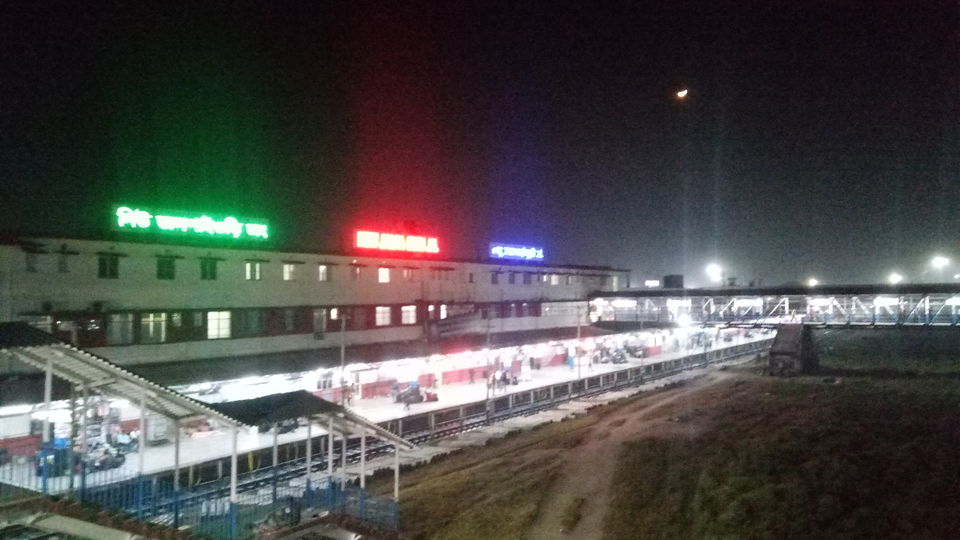 We reached Guwahati in the morning and had time till afternoon, so visited Kamakhya and Umananda temples. Kamakhya was over crowded as it was a Sunday and Umananda is situated at a small island, a ferry/boat can take you there.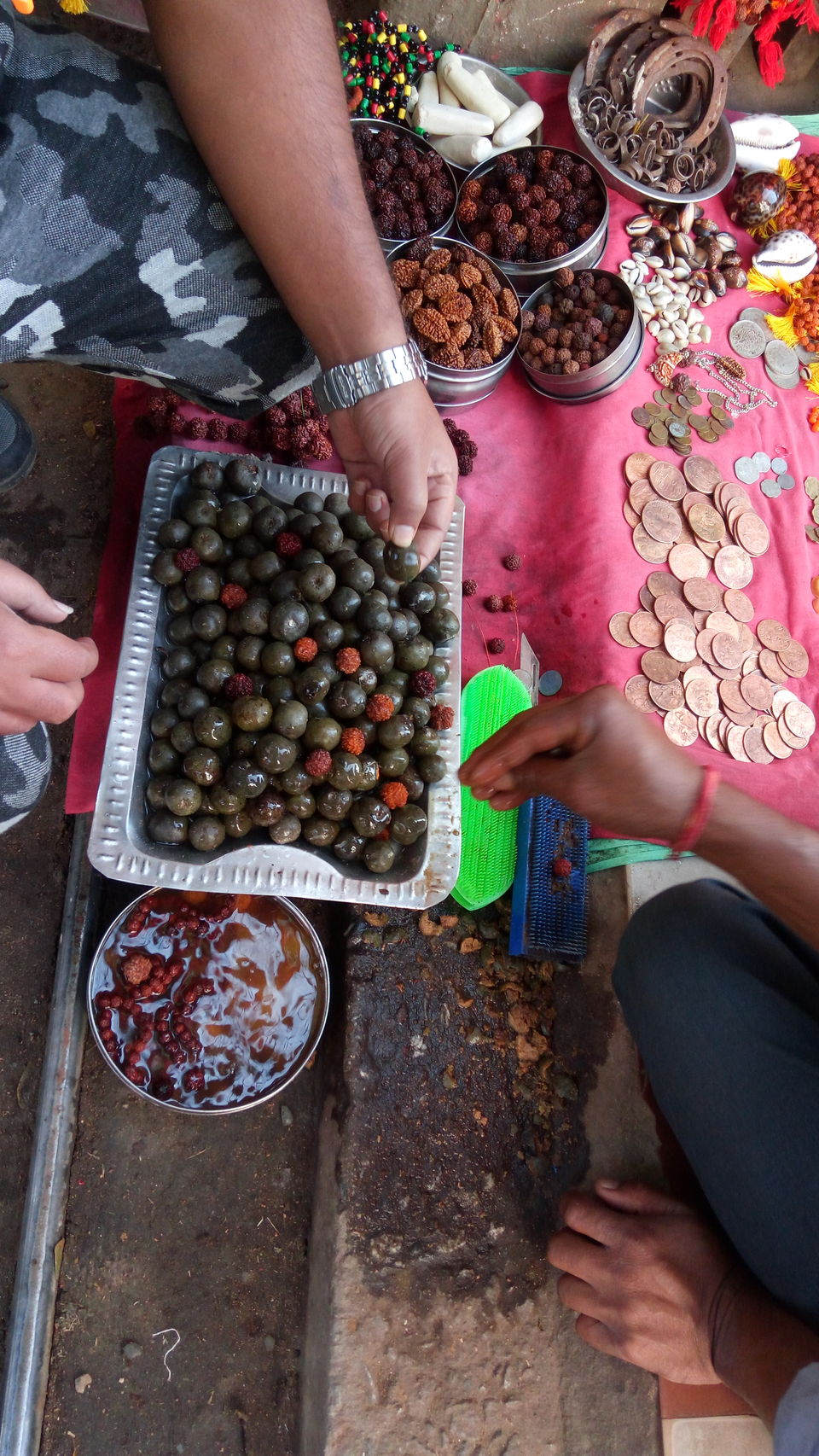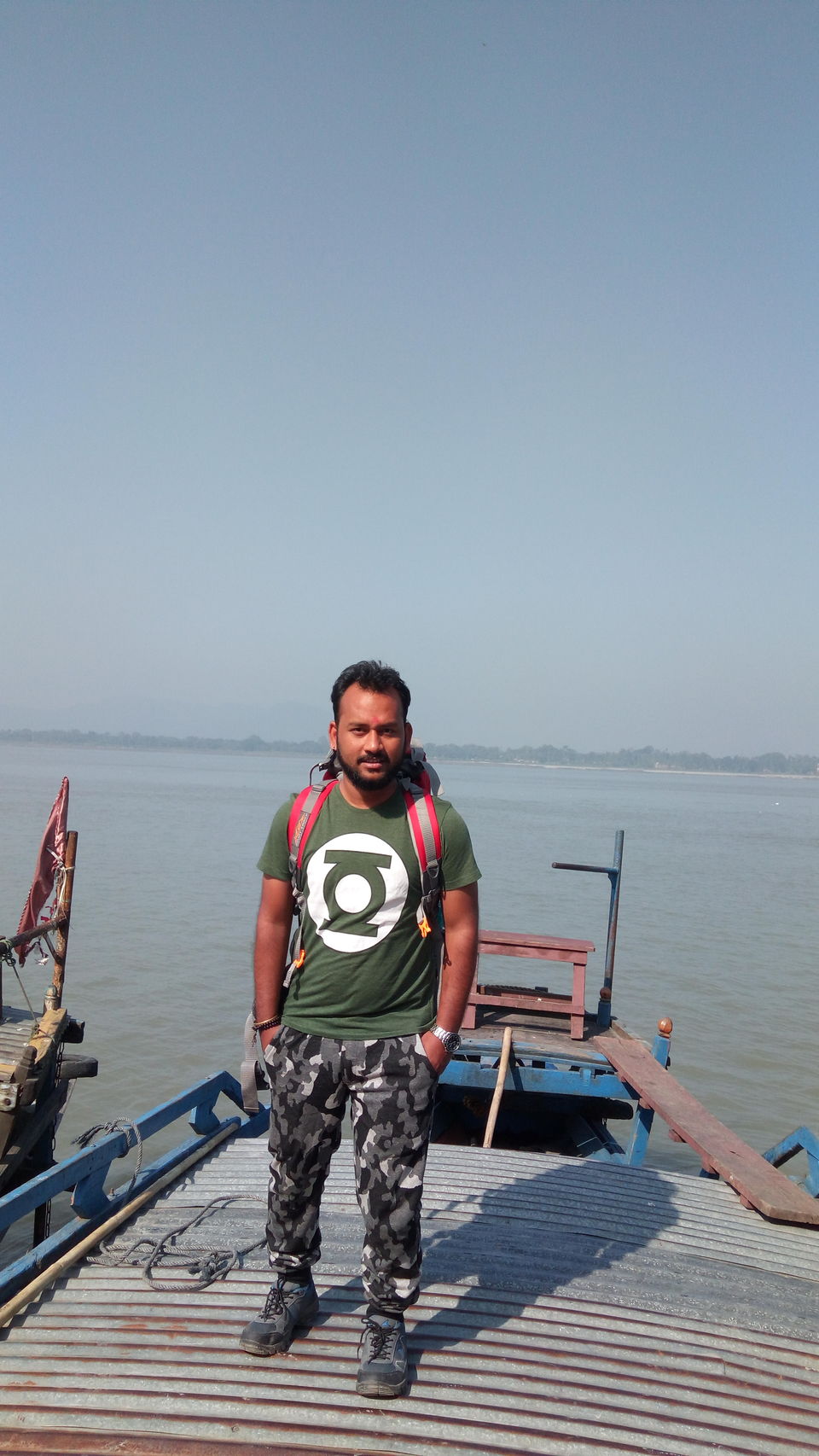 Finally we ended this mesmerizing and rejuvenating journey at Hyderabad.
Bloody Monday was waiting at the corner.
Frequent Searches Leading To This Page:-
best north east india tour packages, north east india bike tour, north east india bike trip packages, north east india tour packages with prices, north east india vacation packages