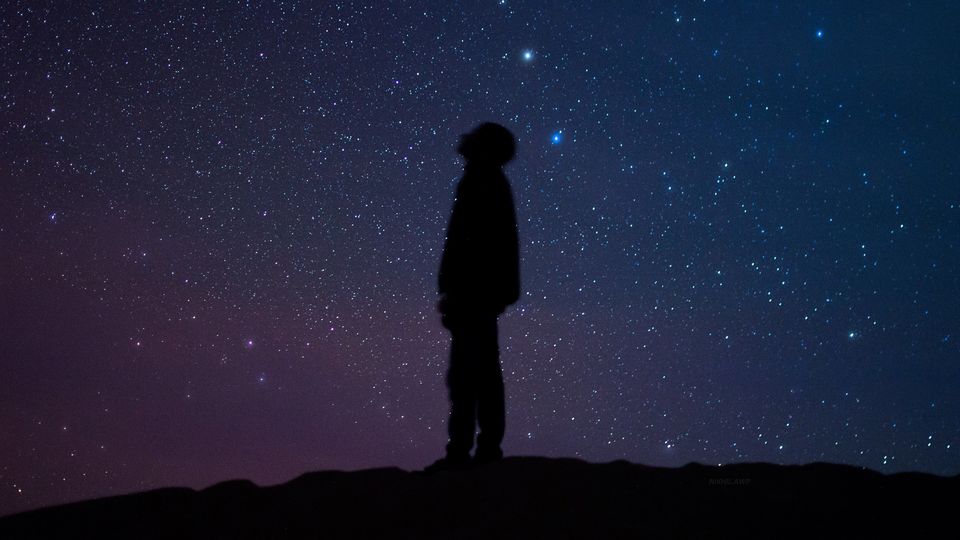 It was December 2017 when I visited Jaisalmer, the golden city. Apart from golden hue there was something much more about it. I went to an overnight Desert Safari with Hostelavie. They have their own space in the middle of the desert with a proximity of 100m from the dunes. The place was isolated from the crowd unlike others. It was me and 2 of my friends. The best part about the place was sleeping under the open sky with blanket of billion stars.
Jaisalmer
It was 12 at night when I decided to have a walk with my camera to the sand dunes. I never knew that this small walk would take hours! Under the dark sky the only thing I could see were the stars. As I approached the dunes, walking on the sand path became difficult for two reasons. Firstly, the sand was freezing and was constantly getting into my shoes. Secondly, I couldn't see anything that was in front of me and I didn't really knew where I was walking.
After walking for 15-20 minutes I was on a sand dune that was higher than everything around. It gave me a 360 degree view of everything up to miles. I could see some lights far away in all the directions. It felt like I was standing on a mountain peak. But the real magic was up in the sky. The moment I looked up, it was out of the world. There were a billion stars like diamonds in the sky. Shooting stars were a frequent sight and I could see one after every 5 mins. I laid down on the sand to watch the mesmerizing night show of sky till 4 in the night.
You feel so small at places like these. That sight with chilling winds and top of the world feeling will remain with me forever!