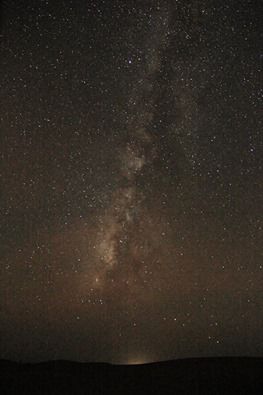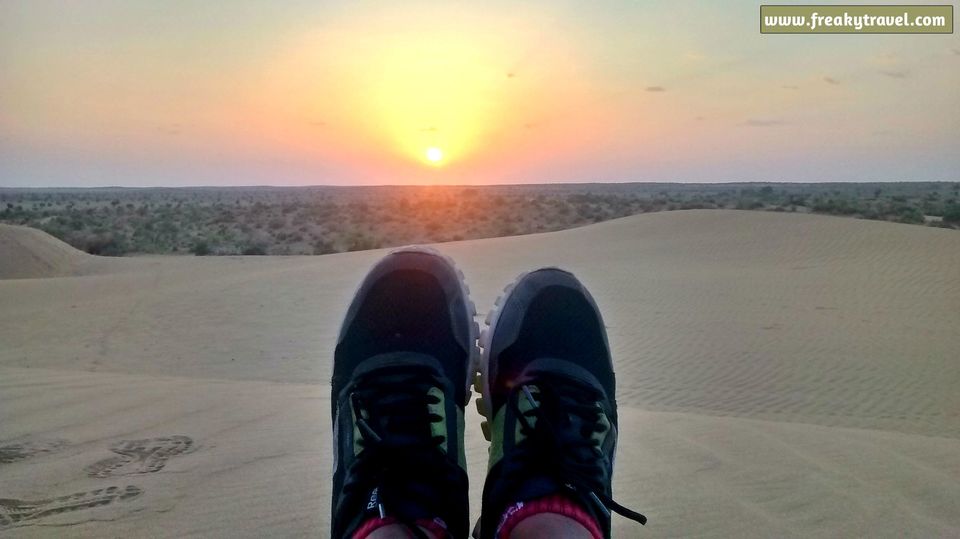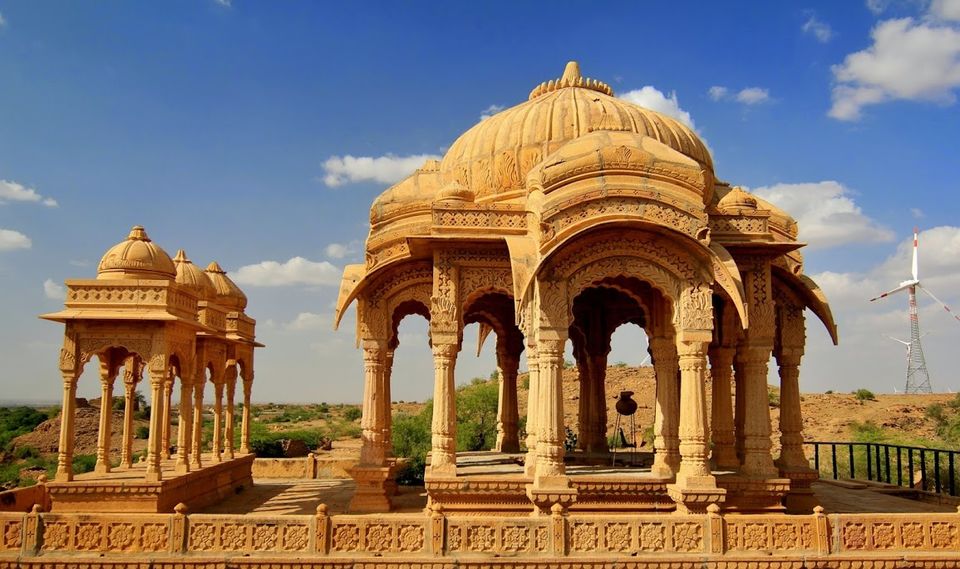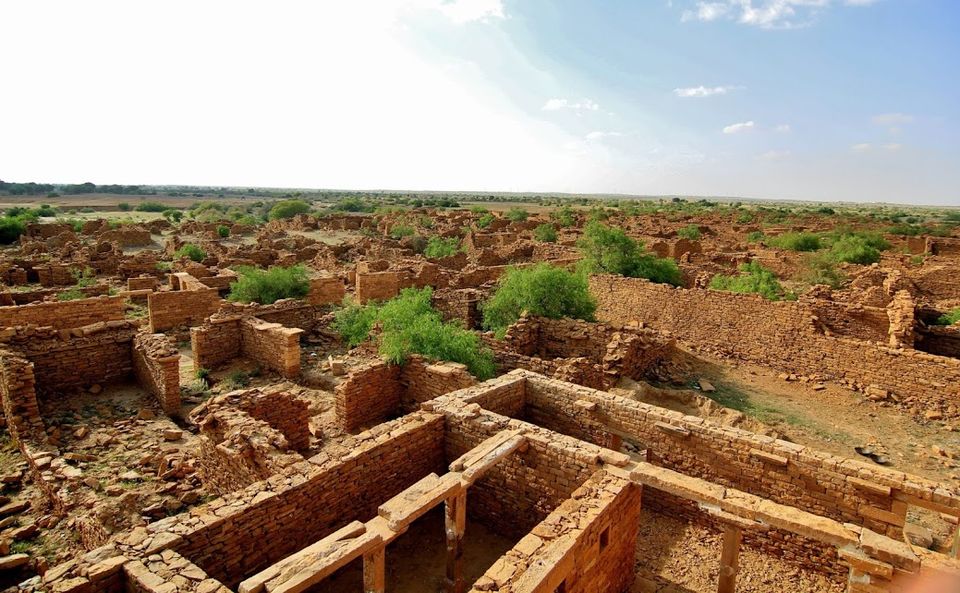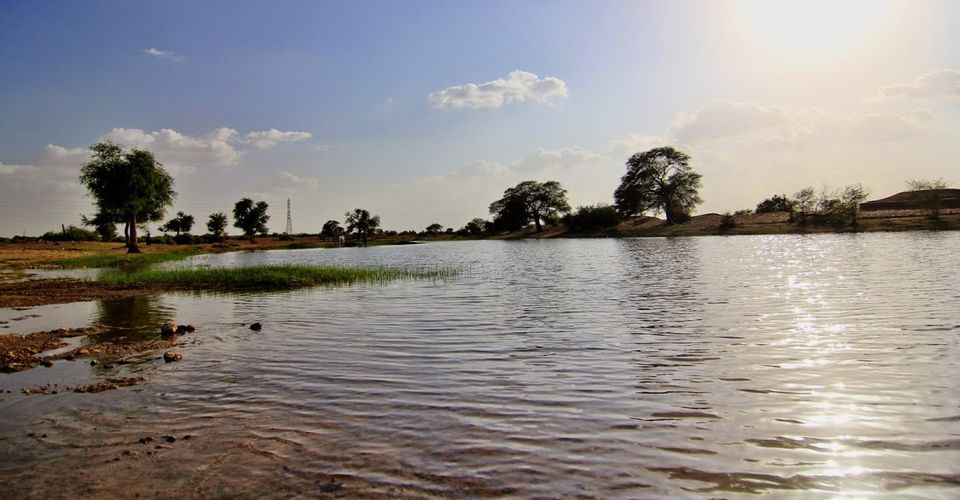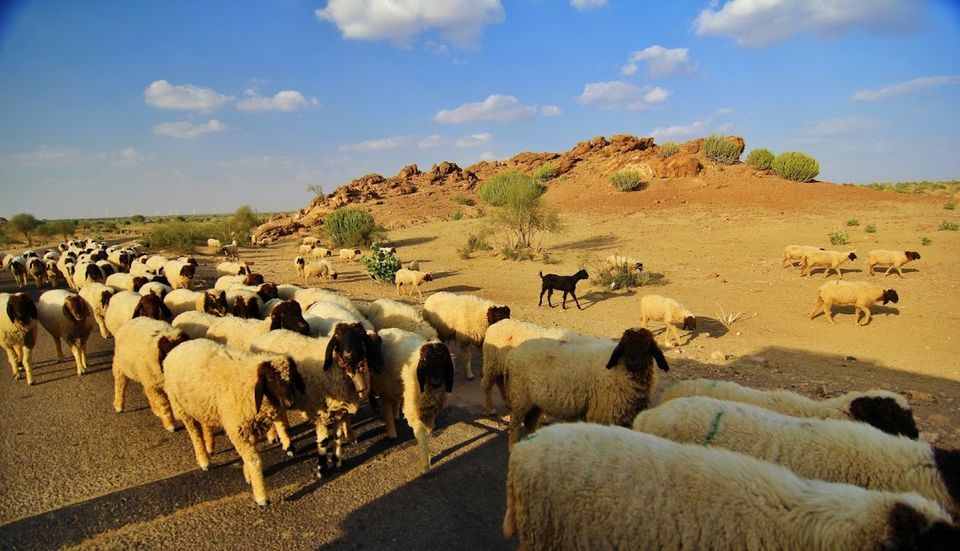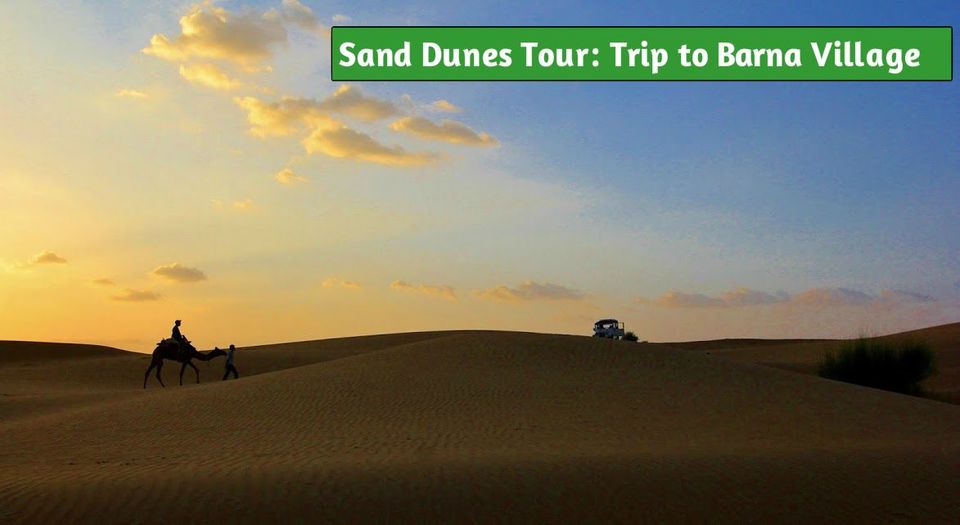 We both were really excited to sleep under the stars. It will be a lifetime experience to see the red sun blend with the golden sands far into the horizon. No money or no comfort can override sleeping under the stars. Become detached from your tedious life and bring yourself, amidst the desolate sand dunes. Make the holiday an impetus of adventure camping in Rajasthan and confront the Thar from an entirely different prospective.
Thither are 2 options: One is for tourists and the other is for travelers
Tourist
It will be a like a five star set up. You will sleep inside AC and Non AC tents with attached Toilet. A full fairy tale sets up with a four course meal, followed by Rajasthani folk song along with local Banjara dance. They will consign you a bomb 3000-4000 INR per head
Travelers
No setup necessary. You will sleep under the sky on two mattresses (not even a tent). Whatever you require to eat tell them they will cook for you. Evening snacks, dinner and morning breakfast will be included. Your own local villager will do everything for you. Right from cooking food to entertainment. Charges will be 1700-1800 INR per head.
Let's the journey begin
We left around 3pm for Barna Village. The first stop was Royal Cenotaph (Bada Bagh cenotaph)
Bada Bagh (Royal Cenotaph)
We reached at 4pm. It is 6km north of Jaisalmer on the way to Ramgarh. It comprises a set of Royal Chartreuse of Maharajas of Jaisalmer state starting with Jai Singh 2. It is an amazing scenic location. This site has been always the favorite of many Bollywood directors. From here you will see many windmills. Guides are readily available.
Kuldhara (Empty Village)
Reached here at 4.25 pm. People have made it many names: Abandoned village, Cursed Village, Haunted Village etc… But believe me none is true. It is truly a picturesque location and a must visit for photographers. Anyway, for the full story click here
Jessari Talab
Reached at about 4.55 pm. This is also a scenic location. It's very calm and is crystal clear. Water is also warm. It is a must visit place.
The Final Destination: Barna Village
Eventually at 5.40 pm we made our destination "The Barna Village".
From here we rented a camel ride to Sand dunes where we have contrived to spend our night.
Around 7pm we reached the Sand Dunes. It was a life time experience to see such an amazing structure made out of sand and salt to it. We both were going here and there. We were both really happy. We were slipping along the sand like a youngster.
Now its7. 30 pm: Dinner time
It was full dark now. We were totally alone in the desert. We, sands and stars were having a big time. My partner was busy catching the dark moments while I was just constantly looking at the sky. I wanted to shout and tell my allies and family that this is the best moment of my life but nobody was on that point.
Finally, at 10.30pm we slept. We heat up early dawn to watch the sunrise from our bed. It was the best place I slept till date.