Few journeys leave you spellbound and feel grateful for what you have in life. This trip into the villages of Rajasthan was the most memorable one amongst all. Located 50 kms from Jaisalmer, this Khuri village is a hidden gem that has endless crimson sand dunes.
A walk through Khuri
Whizzing past the golden city, my guide and I took off in a jeep to reach the point from where our camel ride began. On our way, as we travelled through the interiors of Rajasthan I realised that there is another India that exists, which is neither posh nor polished but a one that's craving for basic necessities of life. There exists a different world within the desert and no one here is bothered about what is happening on the world outside theirs. The most treasured gem for the villagers here is water and a walk of 5-6 kms everyday is what it demands from them!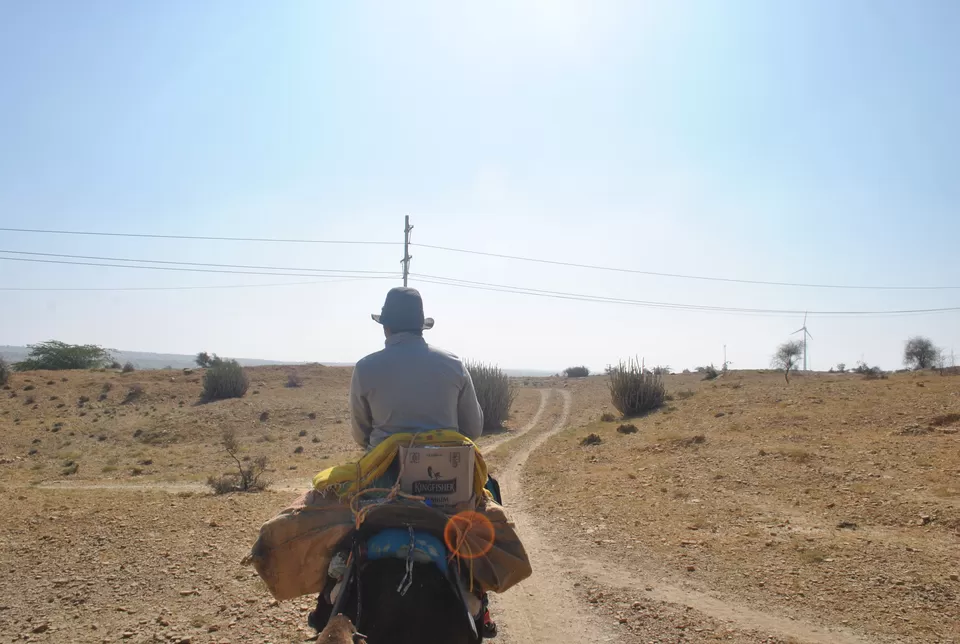 Yet to make a prominent mark on the tourist map, Khuri has escaped commercialization and is less crowded when compared to Sam sand dunes. We can occasionally spot camels, horses and other animals. What we can spot everywhere is cactus in different sizes! We had a lot of pit stops on our way towards the sand dunes. I took snaps with the kids there, spoke to a few villagers, lunched with them and watched them construct their mud house ( my helping gesture turned out to be an epic fail, so I reconciled to what I do best, watch them construct it!)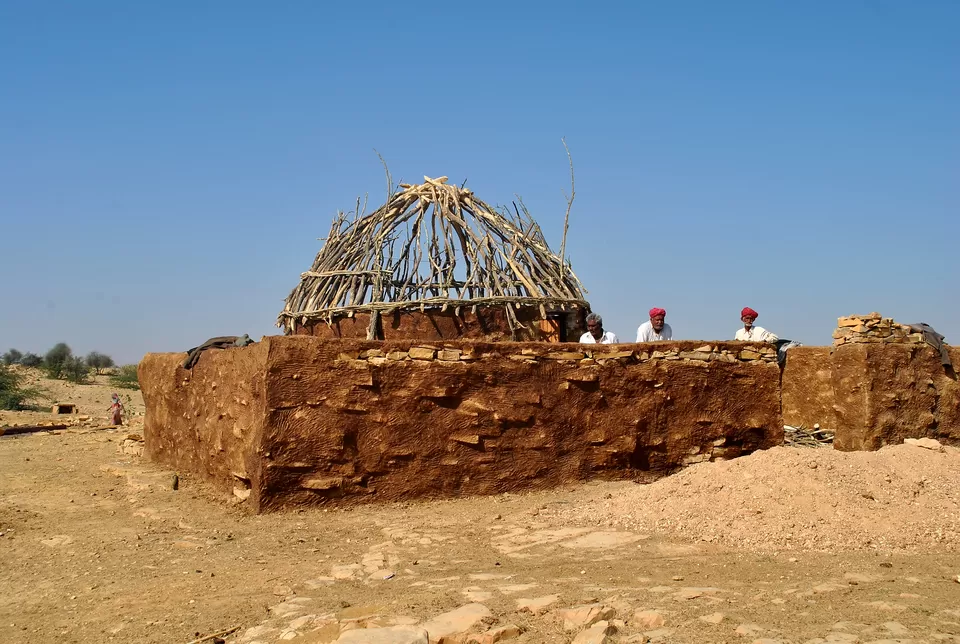 Crimson sunset and the everlasting Sand Dunes
Finally I reached the part of the desert that I was longing to see, the golden stretch of sand dunes. My jaw dropped as I soaked in the picture perfect moment. What I saw in front of me was nature's best work of art, the perfectly sculpted crimson waves. As I soaked my barefoot into the sand, I could feel the chill raising in my feet. That minute, bliss is the word!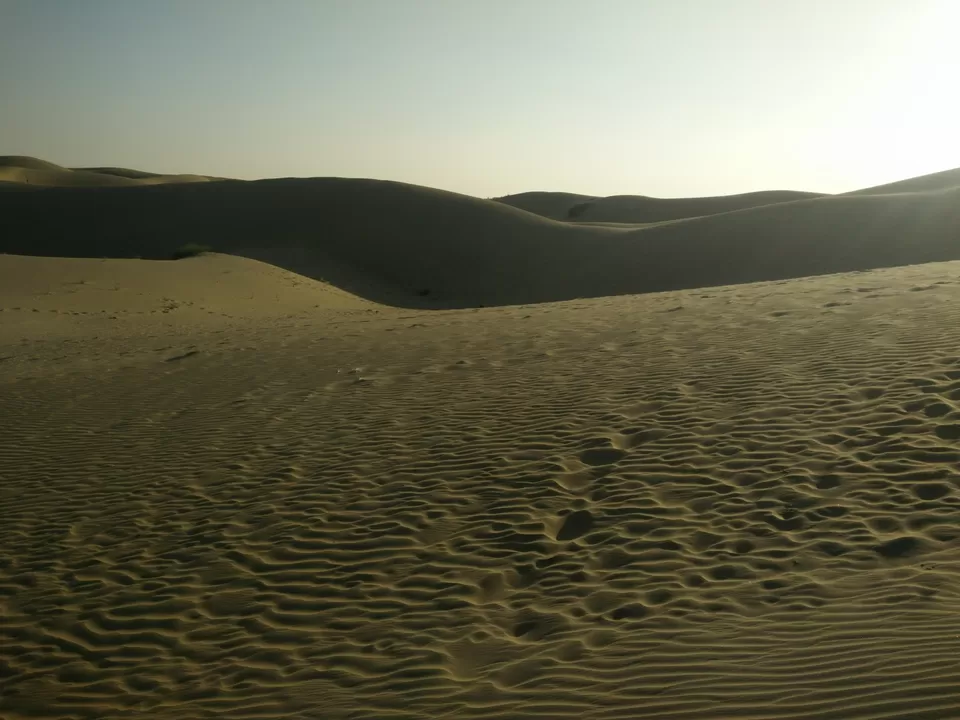 Sitting atop one of the sand dunes, I was waiting to bid adieu to the setting sun. To be frank, I lost track of time sitting there with a book in hand. Surprisingly it was just me and the desert! As the evening set in, we indulged in hot chai's and pakoras and chatted with the locals there. I was told that most of the locals meet their expenses by indulging in small cultivation and work as camel boys and tour guides.
Life under the stars
As I wanted to experience camping under the stars, I hadn't booked any place to stay, not even the mud huts! The only thing that I din realise at that point was the temperature in the deserts can drop to 0 degree Celsius. A bonfire was set to help me from freezing and I was packed from head to toe in thermals and all sorts of warmers. Between all this, the locals and the camel boys kept me entertained by singing songs and narrating stories.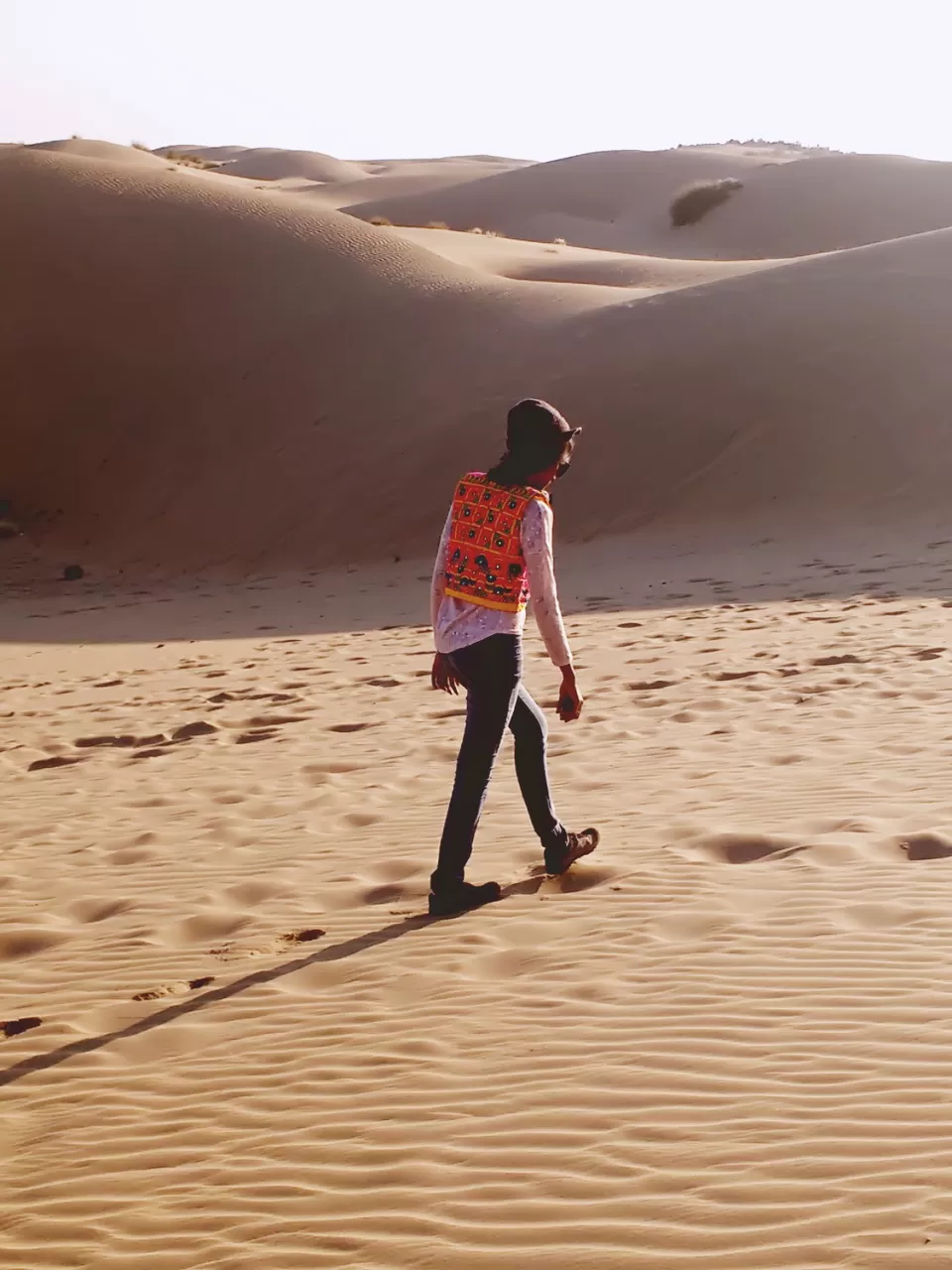 The sky was like a velvet blanket dotted with a million diamonds. I had never seen anything so beautiful in my life! Amidst the star dotted sky, while I was busy drawing constellations in the air, I saw a shooting star (I had only seen shooting stars in movies before this). Mesmerised in the sight, I slept off star glazing, out in the open sky under the shining stars.
Sunrise next morning
I'm not a morning person, people who knew me know this very well. But there are few circumstances which will compel you to wake up and this was one such. With the freezing weather and the open sky, I wasn't left with much choice other than waking up before sunrise. And am very thankful for this particular instance, else I would have missed the beautiful sunrise. The yellow sun was breaking the dawn from behind the sands throwing a golden tint to the entire landscape. After a light breakfast I headed back to Jaisalmer.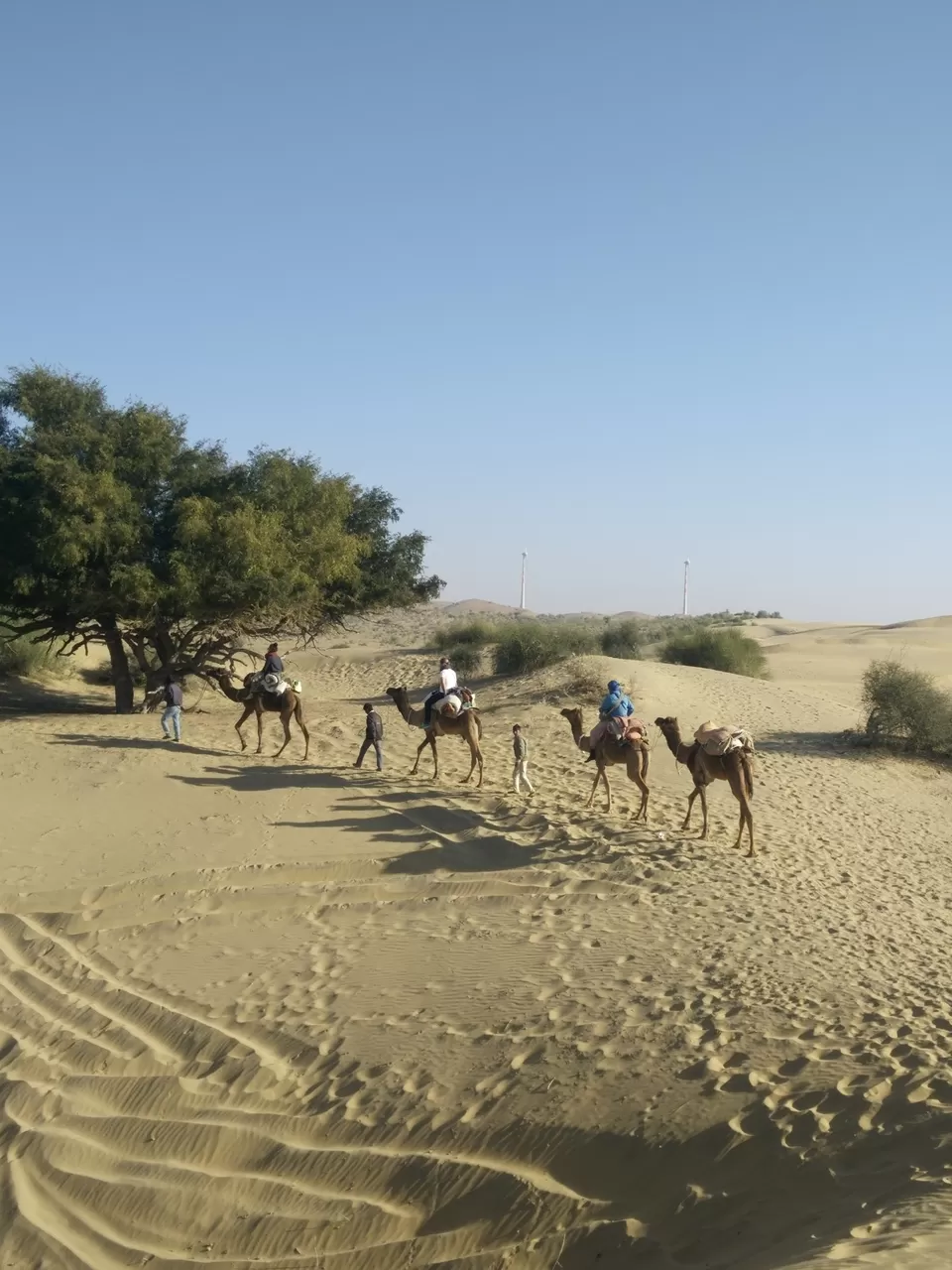 Out of all the places that I had seen, there are only few places which pull me back as if there is an invisible string attached between us, this Khuri desert and camping under the stars was one such experience. I would go back to this place just to relive that night under the moon and the stars.
Truth is no words or pictures can best describe what we get to experience. So head to this place and live those moments yourself to know what I mean!
When to visit Khuri?
I visited the place in January. The temperature in the desert dropped to 3 degree Celsius. The best time to visit will be between November to February. Winters are anyday better than summers in the deserts.
How to reach Khuri?
There are direct buses from Jaisalmer to Khuri, but not frequent, so timing needs to be followed. The buses plying in this route are sometimes overcharging. The nominal rates are 75 rupees per ticket (as of 2015)
You can also reach the place via taxi or auto rickshaw. Charges will vary between 500-1000. Since I had booked the camel ride from the hotel I stayed, they din charge for the transfers. (Your bargaining skills can be put to use to crack deals)
Places to stay
Signs of development are visible in Khuri as more people discover it. It may not have as many resorts as that of sam sand dunes, but it has few resorts that offers swiss tents, the place also has decent traditional mud huts and homestays for accommodation. Since I opted for much better option of open sky camping, I couldn't recommend any particular resort or homestay.
Where to eat?
Most resorts and homestays offer standard rajasthani food. But if you want to get a hang of the rural cuisine, try the food prepared by the locals, the flavours and the taste is definitely different from the restaurants'. It you're someone who is allergic to certain food, it's better to settle with bread and butter. Since there are fewer facilities to tend to medical emergencies, it is always better to be on the safer side.