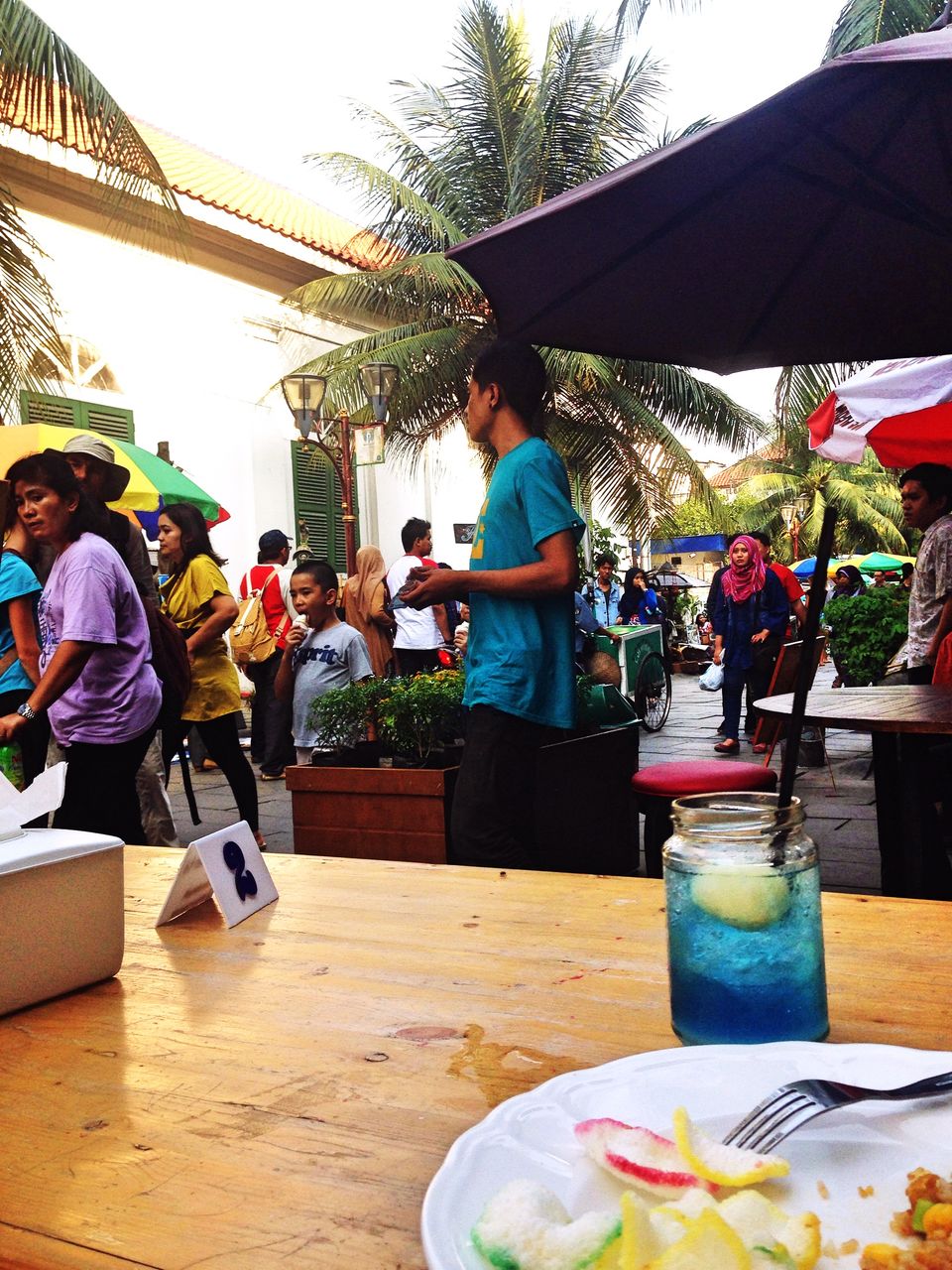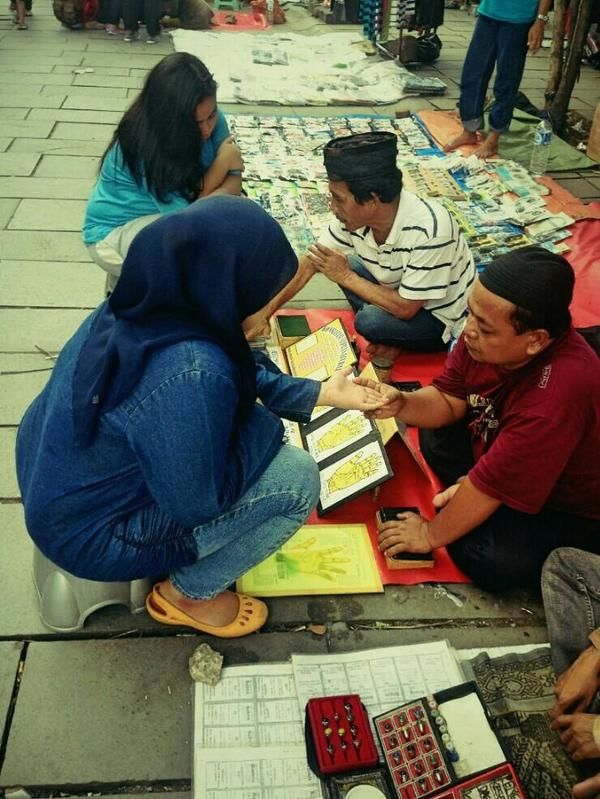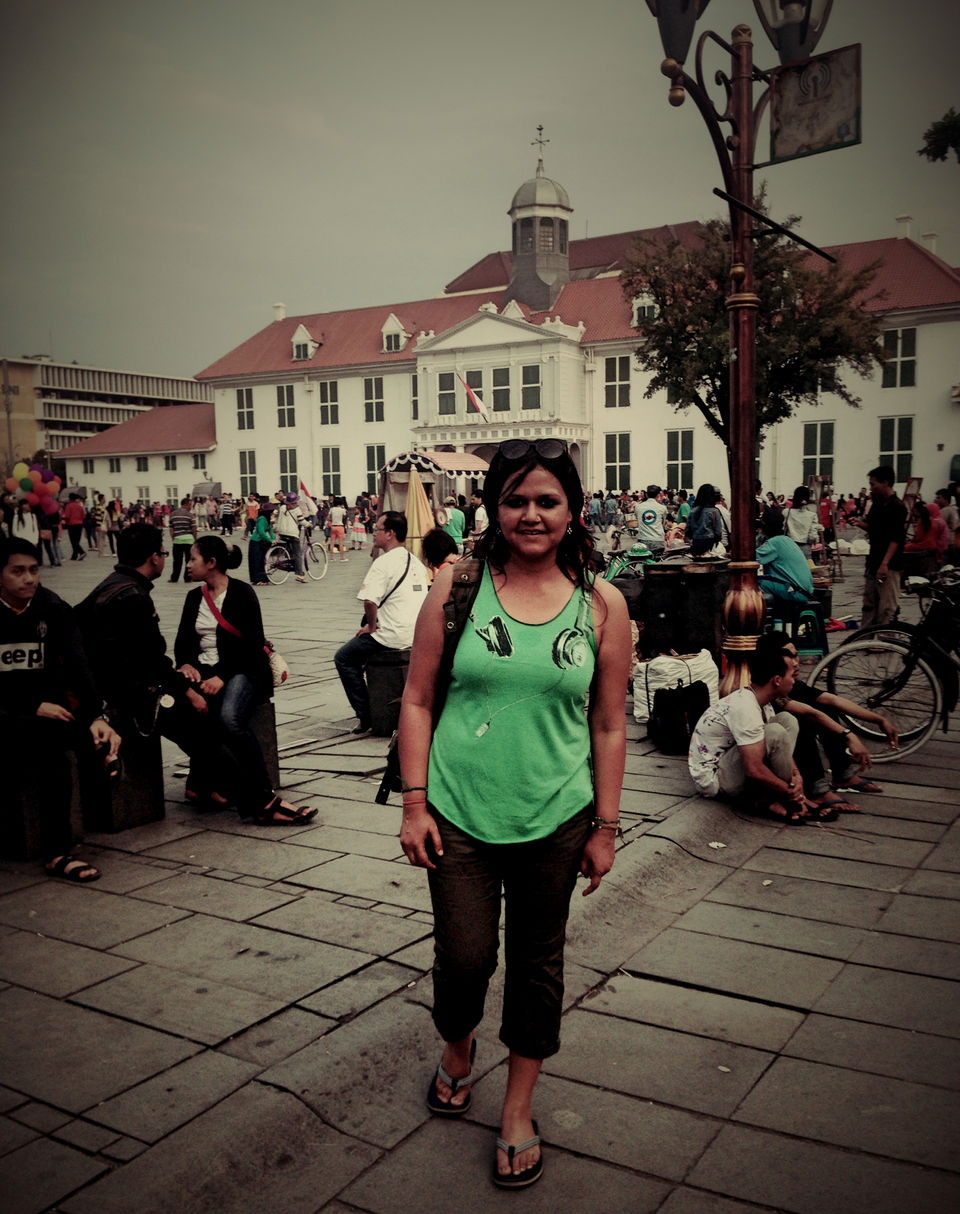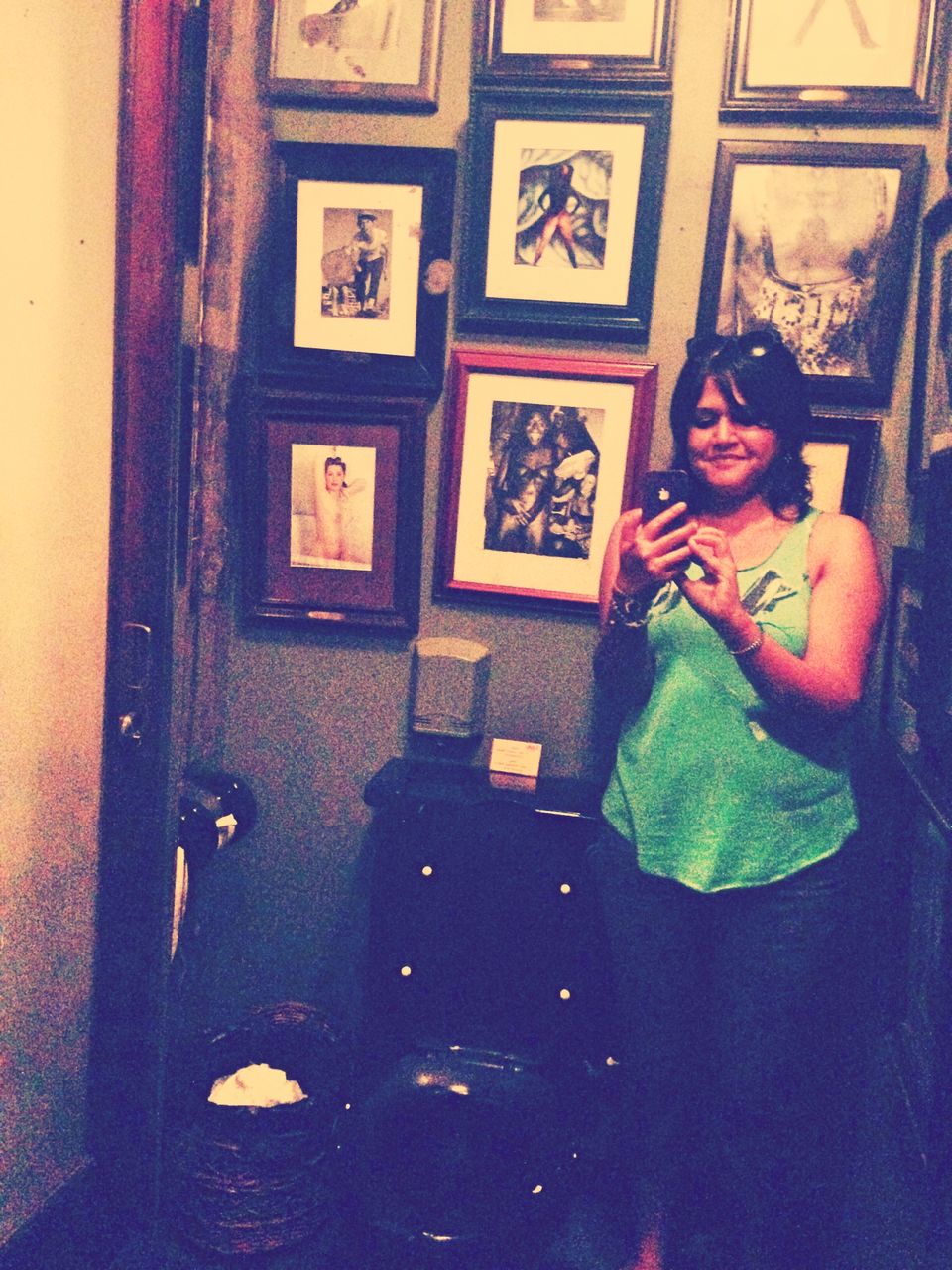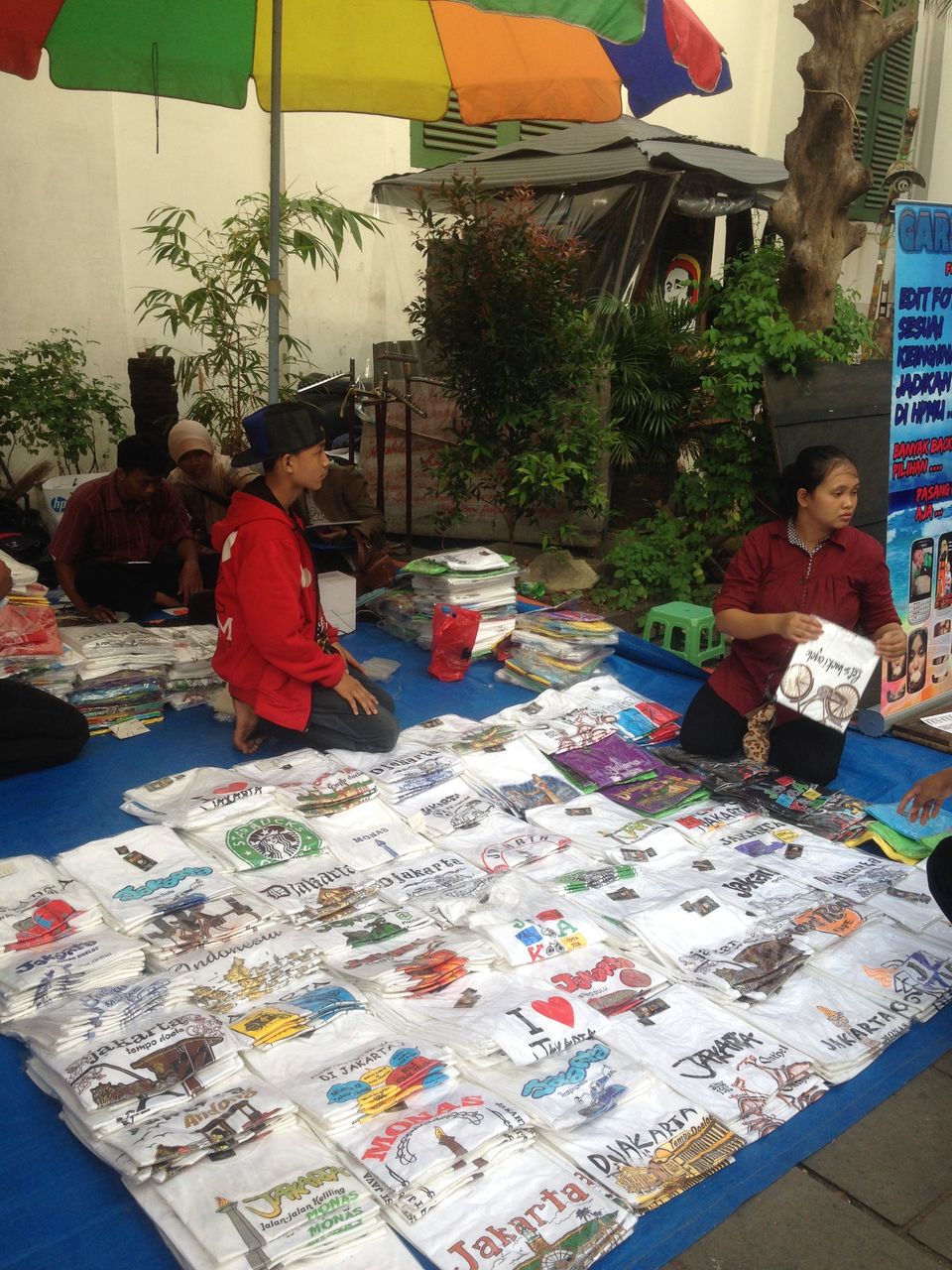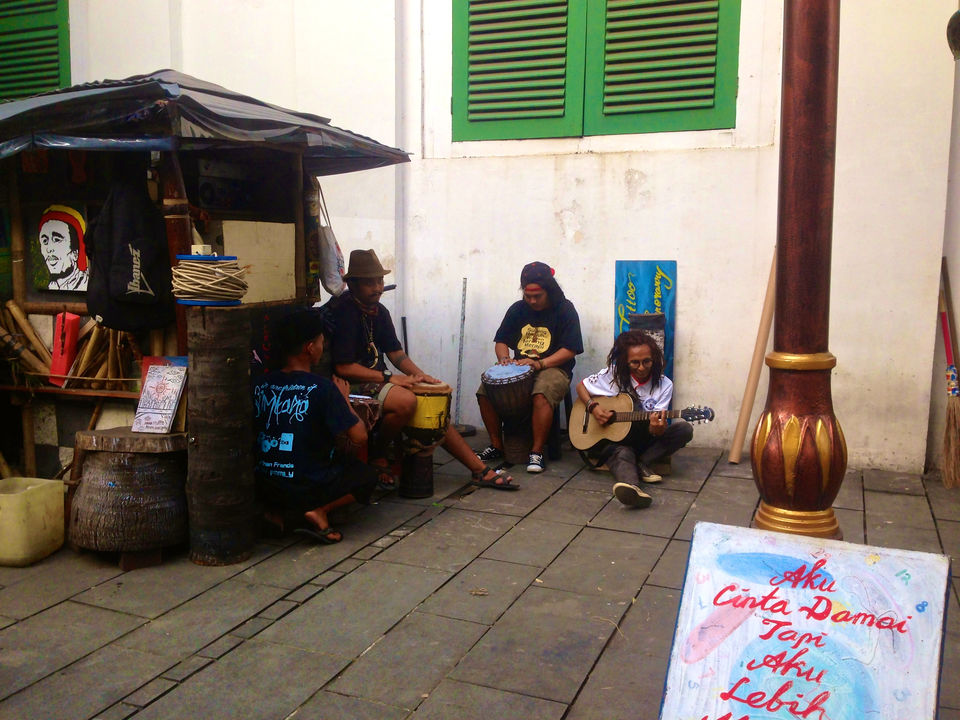 In my 2-month long Southeast Asian trail, Indonesia featured third. I flew in to Jakarta from Bangkok after spending two weeks in Thailand and 3 weeks across Vietnam. The fatigue was setting in and my bones and back and legs and shoulders were starting to ache. To top it all, my welcome to the city was harsh. After a tiring 1.5 hour bus ride from the airport, I got off it with a suitcase and rucksack just to get soaked to the bones. The pouring rain on the dark streets of Jalan Jaksa made my attempts to find a cheap, decent motel, look not just sluggish but ineffective too.
Still, all was not doomed. Roy, my Indonesian couchsurfing host, whom I had never met before, came to my rescue with just a quick phone call. Roy, bless him, requested one of his friends to keep my bags and took me on his motorbike to find a hotel room. We found the best we could, which was way more than my budget and just not worthy of its price. Musty room, broken locks and seeped in melancholy, it was such a forgettable experience that I don't even remember the name of the hotel.
Determined to make something more than a hotel room in Jakarta, I got out of it early next morning for a walk on the short backpackers street in central Jakarta. Jalan Jaksa is nowhere near as touristy, modern or developed as the Khaosan Road in Bangkok, nevertheless the street still manages to offer a selection of services helpful to the average budget tourist including travel agencies, second-hand bookstores, money changers, laundries, and pubs. I chose a local cafe to have breakfast all by myself and was soon spotted by two Afghani men. Fawad and Huzair walked towards my table with such disarming confidence and charm that it was difficult to turn down their odd request. They wanted to join me at my table because they were curious to know more about this single female traveller with unmistakable Indian looks, who was holding a cigarette between her fingers and puffing it too.
We sat and chatted and of course we started with Bollywood and Katrina Kaif and Deepika Padukone but we also spoke about politics in both the countries and their love and respect for India and all things Indian and their unreasonable dislike for Pakistan and all things Pakistani. It sounded a bit annoying especially when some of my dearest and closest friends are Pakistanis. I tried reasoning this absolute love for one and absolute hatred for the other. But when emotions are both running too deep and surging too high, a casual conversation over coffee hardly creates even a ripple. There was no talking them out of it. I encouraged to move on from this morbidity and asked them about their families back home and life in Jakarta. What followed sounded like an exciting thriller to me, but looking back, I think it was too unfeeling of me. Both of them came from a village close to Kabul, had old parents, brothers and sisters. Fawad's brother was a neurosurgeon and lived in England, sisters went to school, mother a home-maker and father a shop owner. Fawad was to join his brother in England and find some work. So far, it was much like any other family that led a normal life and stayed shielded from any trouble in the area. But last year when his brother was visiting home, he along with his sisters were shot dead without a warning by the Talibani militants. Fawad, sitting across of me, was now talking fluently in a vocabulary used exclusively by CNN war reporters. It was close and chilling!
The night of his brother's murder, he and Huzair decided to leave the country and the only way to do it quickly was through human trafficking. Fawad, the talkative one, spoke of being smuggled out of the country with such ease as if it was just another mode of transport. Question: How did you travel to Jakarta? I would have said, I flew in from Bangkok, while Fawad said – I came to Jakarta via Singapore on a fake Indian passport packed with many like me in a large container with a pin-hole of a window for some air. I was numbed by the reply and suddenly all my woes of last night seemed like nothing and rather indulgent. I was hooked and wanted to know more. What were they doing in Jakarta and what were their aspirations, hopes and dreams? Did they have any? They told me that they along with others like them were put up in a small house in Bandung – north of Jakarta. They could not move around in Indonesia as even their fake passports were taken away. That day, they had come to the noisy streets of Jakarta to get away from it all, just for a few hours. The agent put them in touch with the UNHCR (United Nations High Commissioner for Refugees) for getting all the papers in place so they could seek asylum in their final destination – Australia. Why Australia? Ask this to an average Indian youth and he would talk about opportunities, possibilities, growth, money experience. For Fawad and Huzair, it was simply an escape to a land without murders, rapes, killings and gun shots in the neighbourhood. It had nothing to do with hopes and dreams.
The one-hour breakfast got extended to lunch, a tea and not to miss a few tens of cigarettes nicked from each others packs. No matter how insensitive it makes me sound, there's no denying that those were the most enthralling 3-hours in my two days in Jakarta. But it was also more than that. It was about getting a whack on the right side of the head on making choices. I could either feel sorry about my wretched days in the city or try and make the most of it by going out, meeting people and doing things that I do. Travel is not just about places and beaches and mountains, for me, it's about feeding on those chanced encounters to draw my own perspectives of days gone by and days to come. It is not about capturing the place through a camera but getting lost in the moments spent with strangers. I may never meet Fawad and Huzair again, but will always wonder if they ever ended up on Aussie shores or were packed back to Afghanistan. Once in a while, I will raise a smoke to them.
Getting around in Jakarta
Jakarta has lots to offer. Most tourists make a short stop in Jakarta for its night life and shopping. There are museums, a palace, theme parks and heritage sites. I decided to poke around the back streets of Jakarta on an ojek (a motorcycle taxi) or haggle a good price for rides on a Bajaj (Jakartan equivalent to Indian auto rickshaw or Thailand's tuk-tuk). Or get on the slick and comfortable bus-way. Of course my all time favourite was exploring the city on foot, stopping for some street food and either liking it or hating it. Slyly observing fellow walkers, getting strangers to click my photos when selfies got tedious and like a true Indian, asking for directions when lost.
I did manage to see and spend time at a few of these sites: Old town Batavia or the Dutch quarter had to be one such place. It is situated in north Jakarta near the Glodok China Town. The square surrounded by old Dutch architecture and complete with sets of Museum and cafes is a great place for people gazing. You can sit with a drink at any café facing the Square and watch time go by or get busy clicking photographs of the grand backdrop. On a friend's recommendation, I also visited Taman Mini – a theme park that features Indonesian culture of all the 30 provinces of Indonesia. Of course it's not an ideal way to see Indonesia but Taman Mini can give a clever snapshot of the whole country if you are pressed for time and cannot cover the length and breadth of all the 17,000 islands, volcanoes, and so much more. But I visited it on a weekend and that was a wrong day. That endlessly huge park was still teeming with (not fellow tourists but) busloads of local city dwellers. Every inch of it was covered with Indonesian sounds and sights and smells. It was nice to see that so many locals don't take their city for granted and still enjoy it as tourists would. It could've been enjoyable but sadly wasn't. Coming from a country as populated as mine it's a bit strange to say that I'm claustrophobic but I am. Sweet Budi a Javanese who worked at the Information Desk found me looking utterly lost and sick. Without being obnoxiously intrusive, he came to me and offered to help. We walked together for a bit and jointly decided that a movie at a multiplex would be a better way to spend my remaining 4 hours on a rainy day in Jakarta. He dropped me off to a taxi, directed the driver and left. The taxi driver took me to a mall that housed the biggest multiplex of Indonesia. It was for the first time I bought a ticket, not for the movie of my choice but for any movie that was playing at the time. After two and a half hours of the Korean blockbuster called Miss Granny with Indonesian subtitles, I came out of a packed theatre with some leftover un-dried tears and a sniffling nose. I took an Ojek to my hotel, got wet in the rain yet again, packed my bags and checked out to get to the railway station to catch a train to Jogja.
How to reach Jakarta: Look for cheap flights on my favorite Malaysian carrier – Air Asia. Flights from India depart from Kochi, Tiruchirapalli, Bangalore, Kolkata and Goa. There are promo deals across the year and if you are flexible with time, you can catch flights as cheap as USD 65 or 80. Of course you will also find good connections on Jet Airways and Air India too, but in my experience, nothing beats Air Asia in budget flying. Before buying your ticket, always consult the website: skyscanner - it tracks all the best deals.
Accommodation: Hostels usually cost around USD 12 per night for a shared room and USD 24 for a double private. Prices will be up to half the price outside of the major cities. Most hotels begin at USD 27 per night for a double room.
Food: You can save a lot by sticking to street food. You can pick up tasty local fare for around USD 50 cents! Street side snacks, soups, and noodles will keep your wallet fat! Markets are your best bet for finding seriously cheap food. Western food is more expensive but is still affordable at around USD 9 for a meal and drink.
Visa: Indonesian visa is available on arrival for Indian passport and cheaper than getting a visa from India. It costs: USD 50. There are hardly any queues so I don't know why would anyone go through the trouble of getting the visa stamped from before.