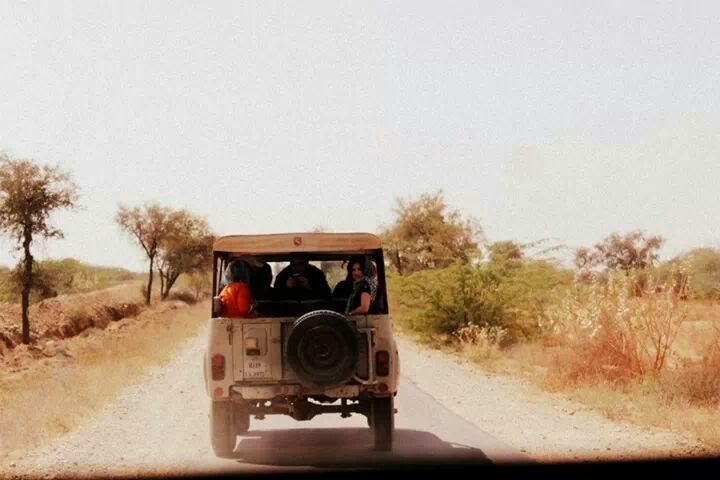 The land of Sun, the blue city or rather I would say the city with the most beautiful fort. In just a click of my mind, I thought I would take up a journey to visit this place. However, the idea of travelling alone kept me screeching inside, till I found the aid of 11 fellow travelers in my very first attempt to take my wanderlust large. Taking up a journey with a few known and few strangers, the silence broke with short introductions as soon as we gathered at the old
Delhi
railway station. After a night long journey, we checked in to a 200 year old
Haveli
which was a unique piece of property converted for tourist accommodation. We were excited to explore every corner of it from terrace to rooms and to wall carvings which assured us of a comfortable and a beautiful stay. After a sumptuous breakfast cooked in rajasthani spices, we started a day long tour to mehrangarh fort, jaswant thada and umaid bhawan. A spectacle of the greatest cannons in those times in this embellished fort (which is rare in terms of carvings) –this fort is a must visit. The echoing tune played in the fort by music connoisseurs was a great specimen of the rich rajasthani culture.
Day two of the trip surprised us with the sight of vintage Russian jeeps parked outside the haveli. This took us deep into the interiors of the semi-arid desert areas of
Rajasthan
to spot some wildlife from blackbucks to Chinkara. It was a great time spotting them and taking active shots of the fauna delighted the photographers. We landed up at a farm house to beat our hungry taste buds with the best of rajasthani cuisine embraced with bajre ki roti to gatte ki sabji to hog onto the buffet endlessly. With the lingering taste of the lunch, we strolled in the streets of Sadar bazaar to take some souvenirs back home. Cherishing those little moments spent over this short break, while boarding my train to Delhi I realized how different color saucers can still serve the best tea in the world if prepared well!