I am not an early bird, never in my life, I woke up at 2 am for traveling. As an Arsenal fan, I only wake up at midnight during the Champions League or Europa League matches and sometimes some Premier League fixtures. This was my first experience of waking up so early in the morning to travel and experience the sunrise.
Nandi Hills or Nandi Betta is an ancient fortress in Chikkaballapur district. I along with my friend started from Rajajinagar in Bengaluru. We started the 55 km ride, wearing the jackets at 2:45 am on my friend's bike. There are a lot of self-drive cars and bike services available in Bengaluru if you don't want to hire a cab. After riding about 35 km on the highway, we stopped at a small shop for a cup of tea and some chips. We continued riding after some time. We rode the bike slow as we knew the gates would open at 5:30am and it was still 4am on my watch. We reached there at 4:40 am, had some tea again which we didn't like and started talking.
As soon as the guard opened the gates at 5:30am, the road seemed like a race track for me, everyone was dashing towards the top. We reach there after riding 6 km from the gate. As we were two people, we paid Rs. 40 for bike parking (Rs.20) and entry fees for two(Rs.10 each). I was awestruck seeing the beauty of nature, the dense fog, the trees, the flowers. etc.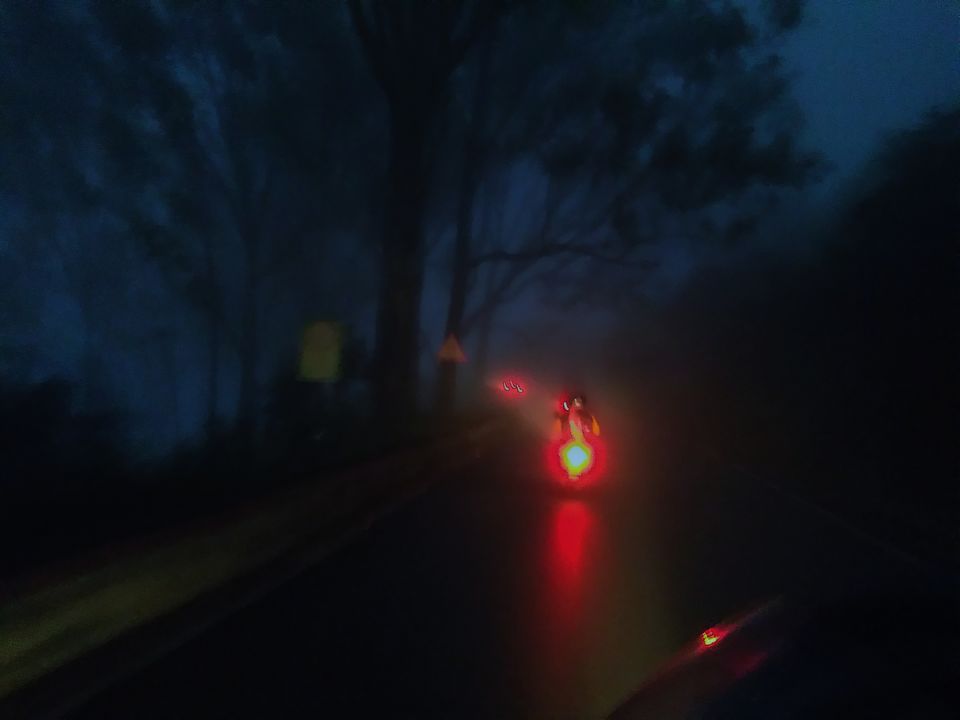 We walk along the pathway and come across an entrance like structure, my friend had been there so many times, he said it would be exciting. It was indeed exciting and couldn't agree more.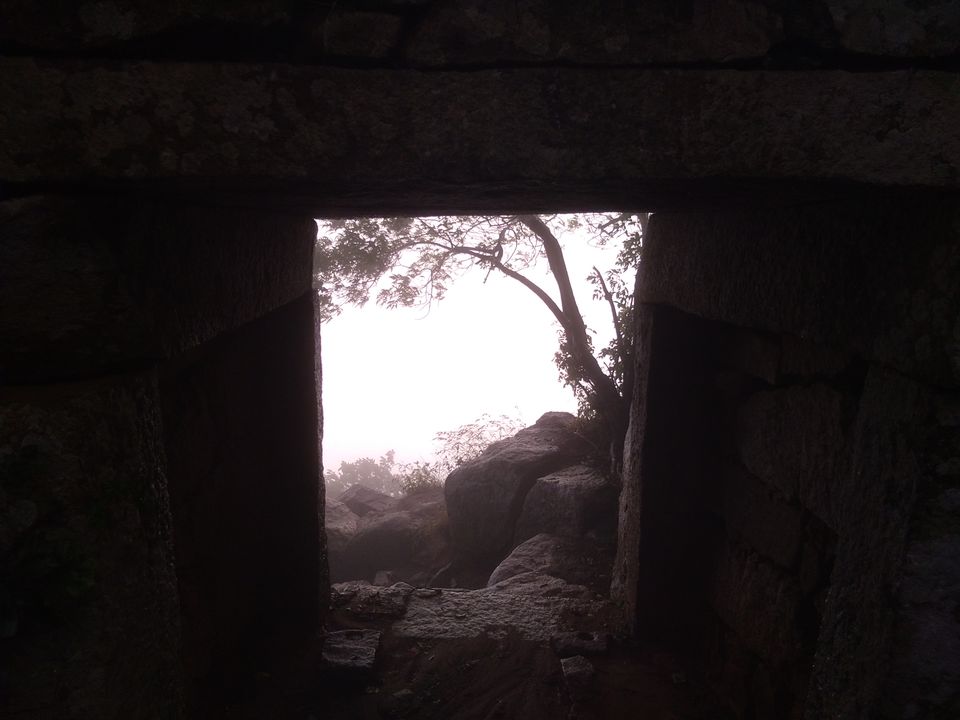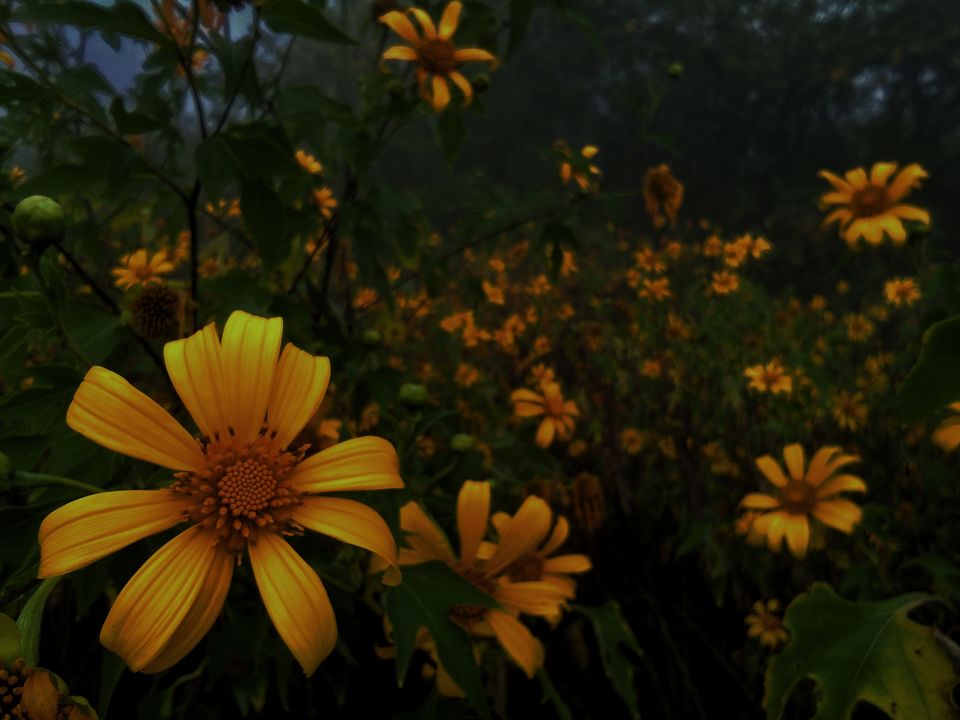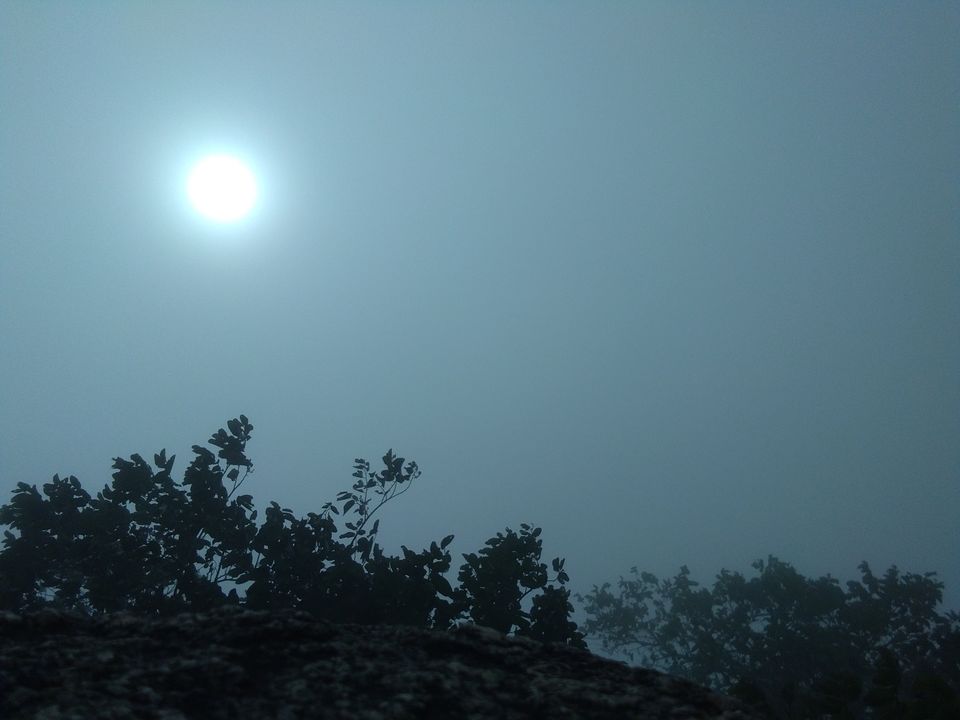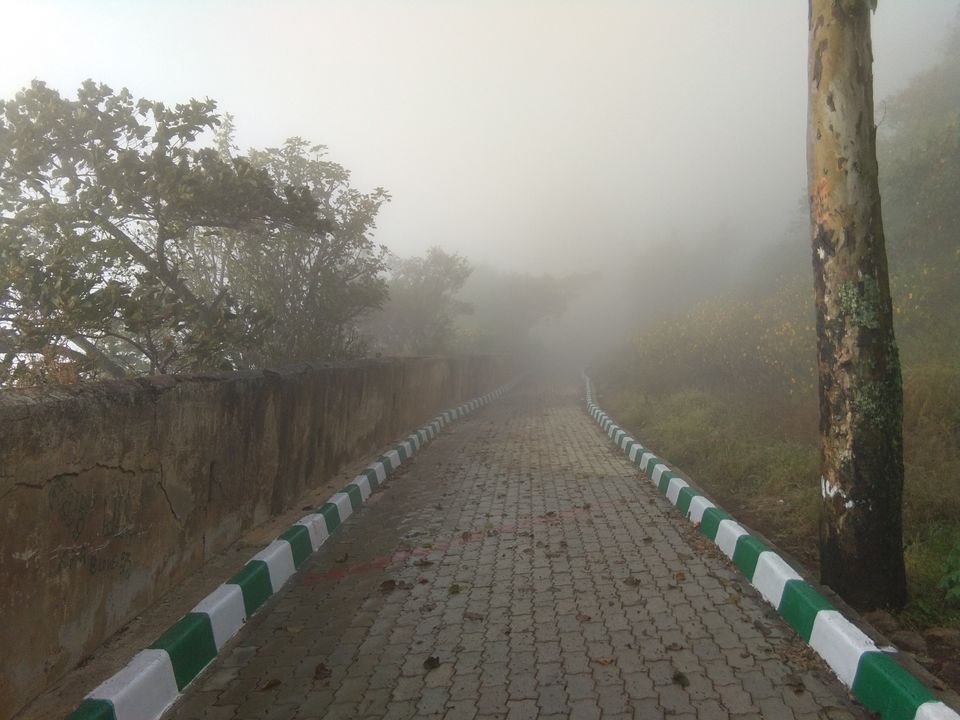 The shivery breeze, the warmth of the sunrise, and the rustling of the leaves was so refreshing, we relaxed for about an hour there itself.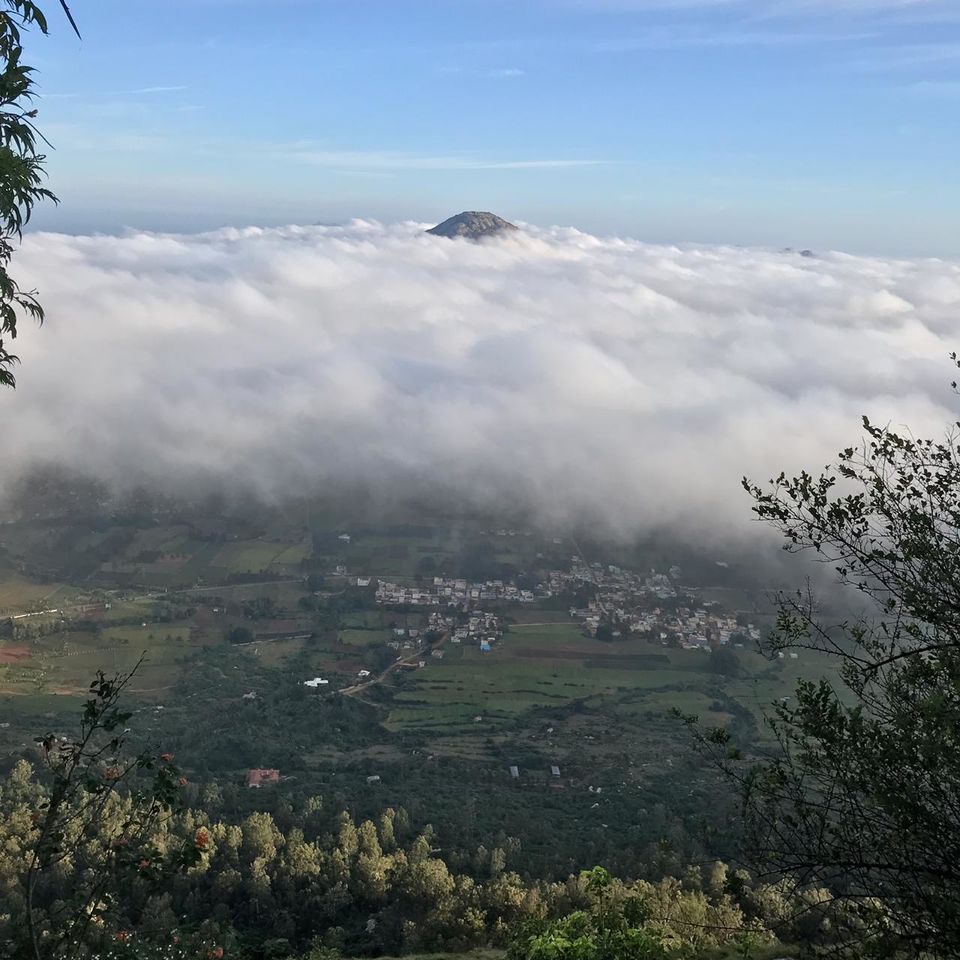 We leave that place and continued walking. The beautiful flowers, the tall trees, The shivering breeze, the warm sun, and the cloud bed make it scenic. It is a must visit place if you're in Bengaluru. We go to the top, there's a temple there, sat down for a while and returned home.
A truly mesmerizing experience ever! Cheers!
Follow me on https://theparttimetravelblog.wordpress.com