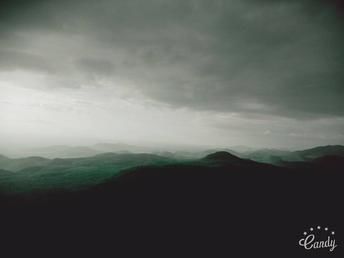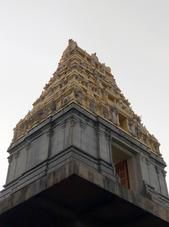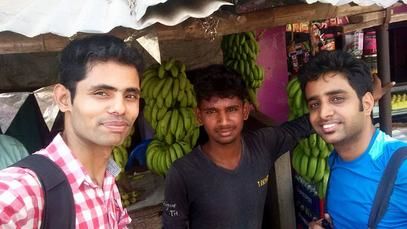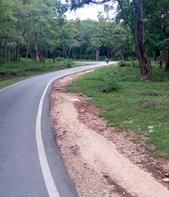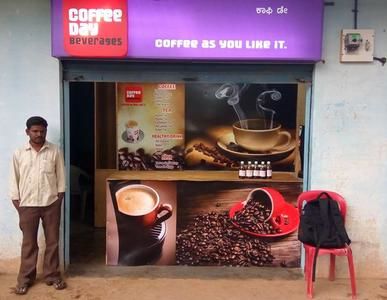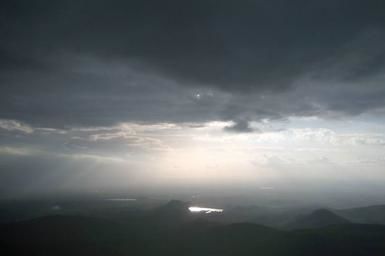 The Biligiriranga Hills, also known as BR Hills, is a hill range located in South Karnataka region at the border of Tamil Nadu. The area is famous for Biligirirangnatha Temple and the BRT Wildlife sanctuary, this is also a tiger reserve and home to almost 17 tigers as per the latest census, though the locals deny that and claim that there are more than 25 tigers here.

Biligiri in kannada means white rock, and that's where the name comes from. The wildlife sanctuary is of 125 sq miles around the temple. The hills are in Yelandur, Kollegal and Chamrajnagar talkula of Chamrajnagar District of Karnataka. These hills further merge with the Sathyamangalam Wildlife Sanctuary of Tamil Nadu. The place is about 90 kms from Mysore and about 160 Kms from Bangalore.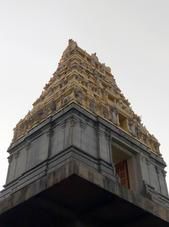 Me and Ashish had already decided on this place last week on the way back from Cauvery Wildlife Sanctuary, Muthathi and were supposed to start early on Sunday 12th June. Like they say backpack travels can never be planned or they never go as planned and we faced the later. Ashish had to pull a late shift due to a flight delay at the airport and hence he woke up only after 8 in the morning. I almost had dropped the plan as I knew the travelling itself would take around 6 hours for this journey, but then when Ashish called me, I could only say I am leaving in 10 mins and so I did. I just packed the bag and left home, in 10 mins I was at the metro station, when Ashish called me and informed that we will take train instead of bus. I didn't argue and took the metro for railway station. We met almost at 9.30 AM at the railway station, when I came to know that it's a slow train and will only reach by 2. I was not ready for it and I told Ashish that we will take a bus instead and so we both again took a metro to Satellite Bus stand and then boarded the bus to Mysore. The bus took almost 4 hours and then we reached Mysore, the weather was not supportive and the angry sun just kept raising the temperature bars. We were sweating and running all over the bus-stand to check what next bus can we catch to go to BR Hills. The enquiry guy informed us that there is a bus to BR Hills at 3.30 PM and you can catch that. We were waiting for the bus and no bus to BR Hills came. After a while when we asked the guy again he informs us that the bus left, I guess.

Basically, that man was guessing for sure that our plan is in grave now. We checked for our options and were informed that there is another bus that will take us to Yelandur and from there we will get a bus to BR Hills. So with no delay, we started to look for a bus that could take us to Yelandur. Finally we got the bus and started the journey to Yelandur. I took the window seat and the scenery outside started to become better as soon as we came out of the Mysore City, like someone just started to paint everything green on a blank canvas. Huge fields, big trees on both the sides of the roads, but we were running short of time. By the time we reached Yellandur it was 4. We walked a while as the bus was supposed to come at 4.30 PM

People from villages are always good at heart, I don't know but I connect with them, may be because I don't know them and at that time I just want to spend some good time. So we had some snacks at a bakery and at the nearby store there was a guy, must be in his early 20's a college going kid, tries to make a conversation with us, Lokesh was his name. He was the owner of a fruit shop, and was trying to talk in broken English. Lokesh informed us about the place, and about the MM Hills, which is another attraction nearby. He offered us bananas, and exchanged numbers with an assurance, that next time you come, I go with you. Ashish told him, yes I will come and we go to MM hills on your bike and I will contribute to the petrol cost. To which he replies, " No. No. You come here. I contribute"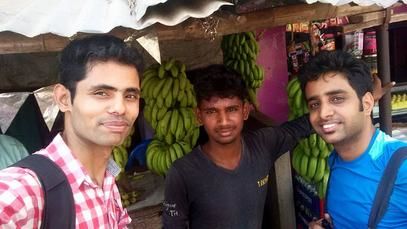 In a while the bus came and the journey started, BR Hills is 24 Kms from Yelandur, but as soon as the journey starts, within 10 minutes you get into the BRT Wildlife sanctuary, so the journey is a blessing. The greenery around the place is beautiful and being a Protected Reserve the place is very clean too. Amazing landscapes, lush green coffee gardens, everything is green at this place, as far as your eyes can see. You see a lot of species at this place and there is no sun light, because the place is woodland. The roads are covered with trees, and its dark on the way.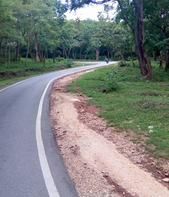 Around 5.15 PM we reached at the base of BR Hills and when we asked the bus conductor what last bus we can get to go back to Yelandur, we were informed that within 15 minutes this bus will leave and it's the last bus. The smile on our faces just took a 180 degree turn and became sadness; all we had was 15 minutes. We rushed to see the temple first and decided that we try to come back soon. We had to climb around 150 stairs up to the temple, we started running to the top and when we reached to the top, heaven wasn't far.

We went inside the temple, it is said that the temple is around 6000 years old; at least the locals believe that. It is dark inside the temple, but very calm environment. We sat for a while as soon as we came out, it started to rain. The god for sure was with us. BR hills in rains looks amazing, the hill range covered by clouds all over and rains just give you an amazing feeling. There is a place to camp at the back side of the temple and when we went there it was a 180 degree view of the mountain range. It was a layer of mountains, one after another, it just kept going. We took some pictures and totally forgot that by now we would have surely missed the bus. Anyway, we come back to that later. We sat there for a while and after some time the rain stopped. The sun was trying to peep from the curtain of clouds giving us very light rays. I guess pictures down here will explain the weather in a better way.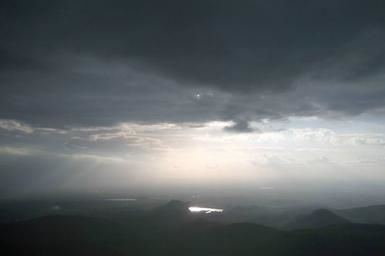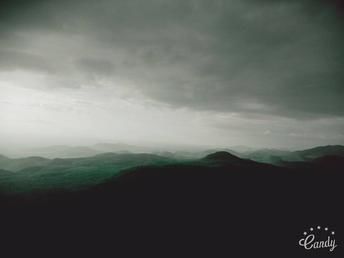 So finally, we came down and took tea and bhajia, it was tasty of course and cheap too. The tea vendor also informed us about the tigers in the BRT Wildlife sanctuary and the tribal villages in those hills; he said there are two tribal villages in there that has no contact with the outside world. By the way, he was speaking in fluent English so I could understand too. We asked him if we can get anything to go back from here to Yelandur, and there was no affirmation in the answer. We decided to walk back 24 Kms, but then we were informed that we won't be allowed to get in the sanctuary. We thought, let's start and we will see what happens. There are 2 Coffee Day stores in the village they are made in a very authentic and vintage style.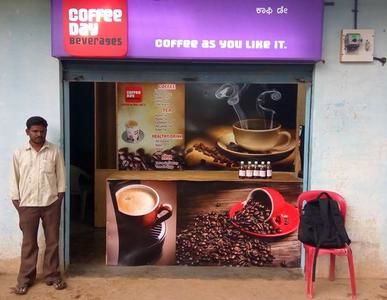 After about a kilometre, we saw a van coming from behind, we tried our luck to take lift and the guy stopped, he was a saviour for sure. He dropped us back to Yelandur and on the way we encountered deers, peacock, wild boars and some other species of birds. We again met Lokesh and Ashish took purchased some bananas from him to show courtesy. We then took a bus to Kollegal and then from there the last bus moves at 8 directly to Bangalore. We took that bus, though it was full and there were no seats. Lying ahead was 5 hours tiring journey. Anway, that too passed and with a decision on our next adventure, we were back in Bangalore. Home always seem nice after a long journey. BR Hills for me was a different adventure. I kept thinking, what if we had to walk through the wild life sanctuary. How the experience would have been. But, like they say, some dreams should stay dreams. You don't want them to come true.



Things to take care if you are backpacking to BR Hills –

Take a bus directly to BR Hills from Bangalore, which runs from Satellite station early in the morning.

If you miss that, then take a bus to Kollegal and then a direct bus from Kollegal to BR Hills.

Don't go to Mysore, it just increases Kilometers in your journey.

If you are planning a stay, there are some Resorts at the Hills, who also provide Safari in the sanctuary.