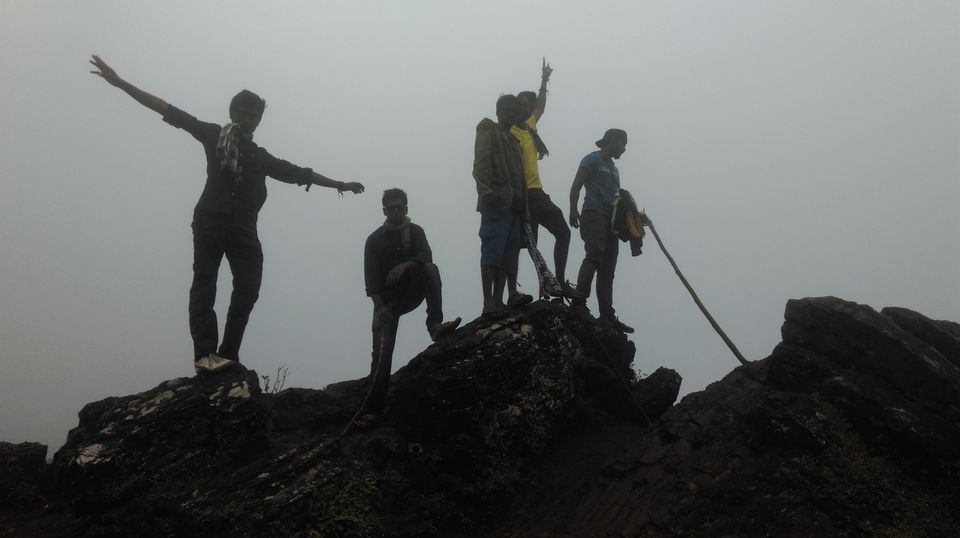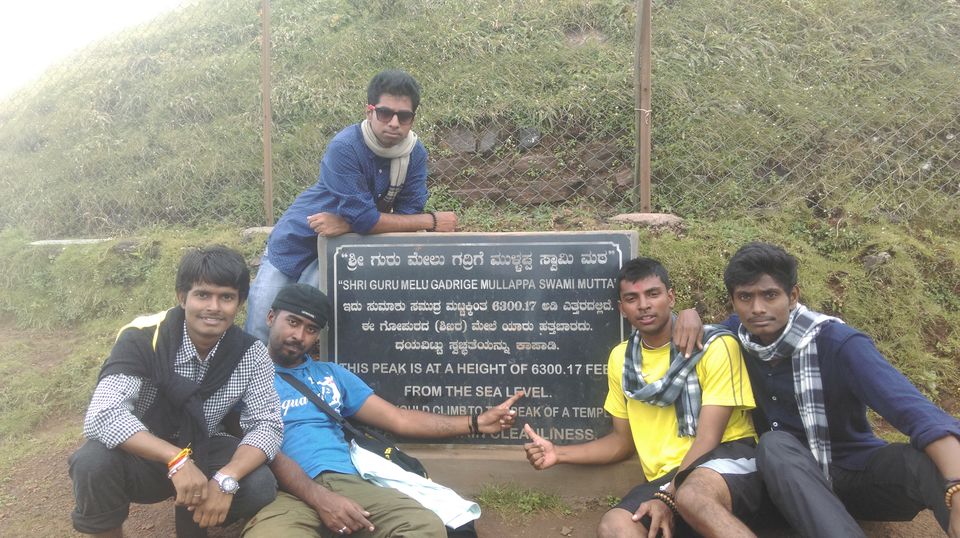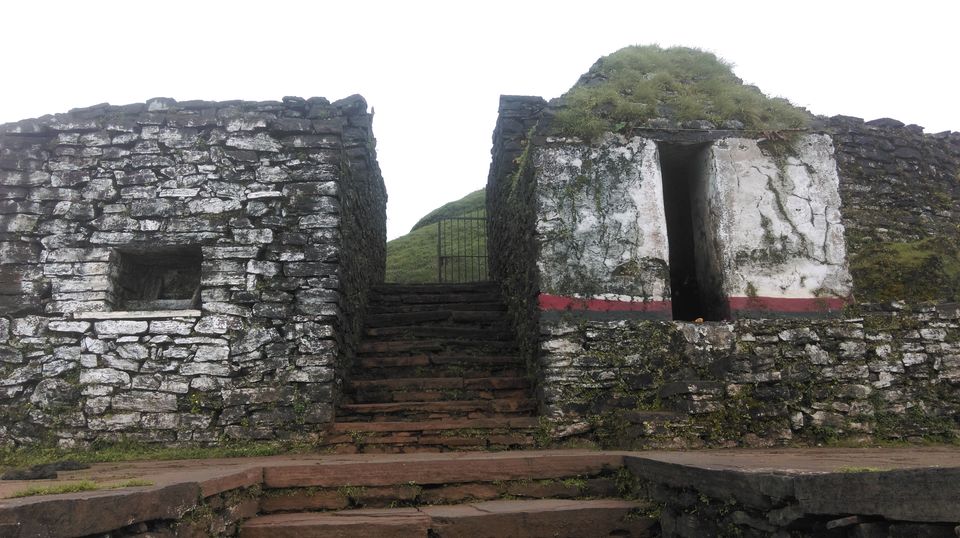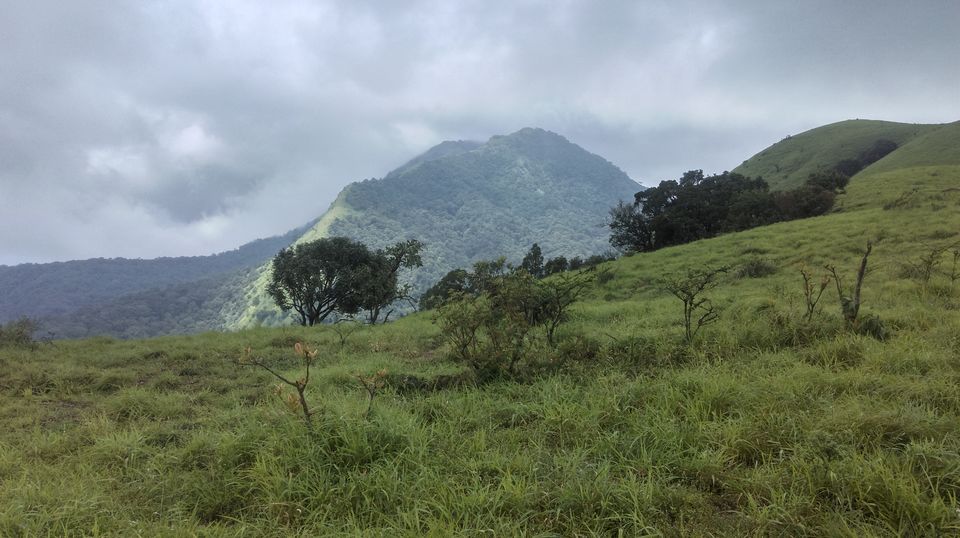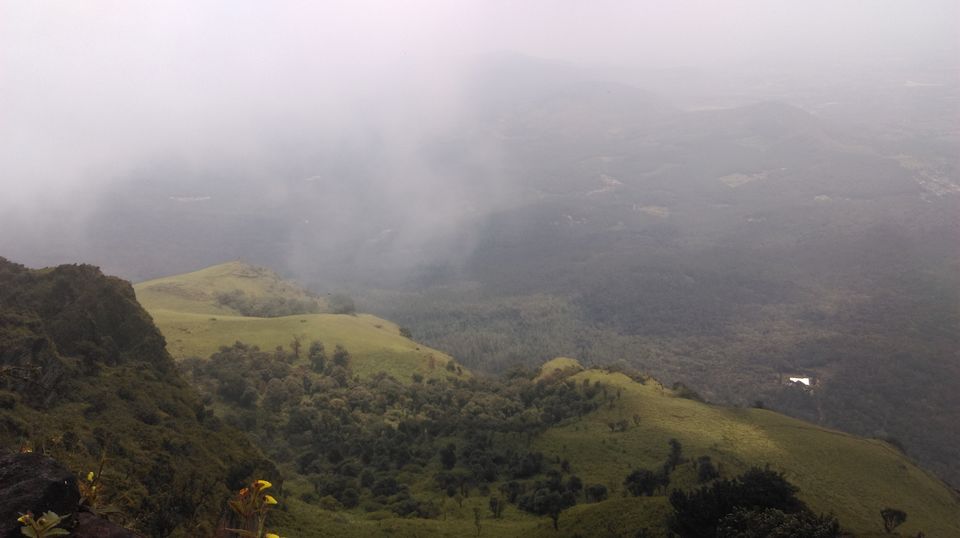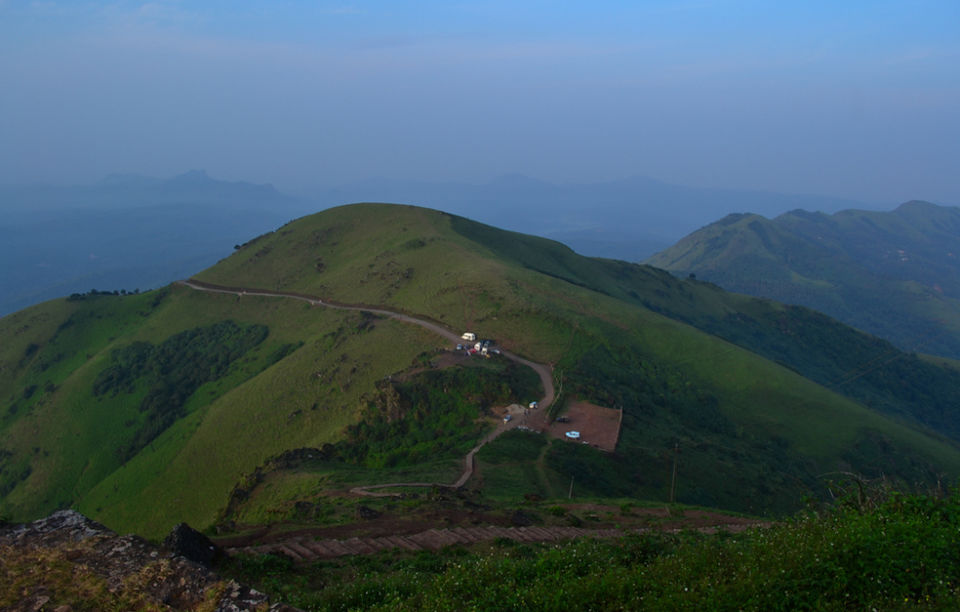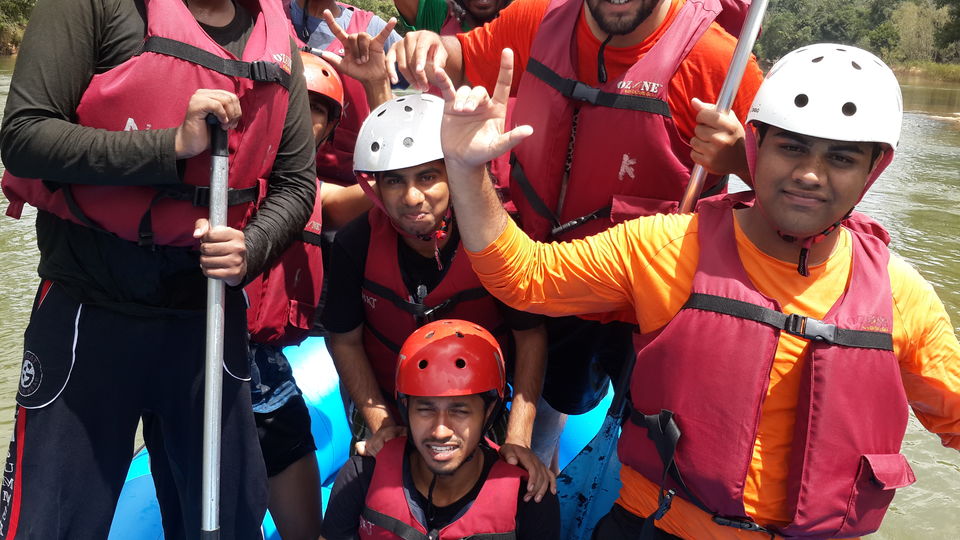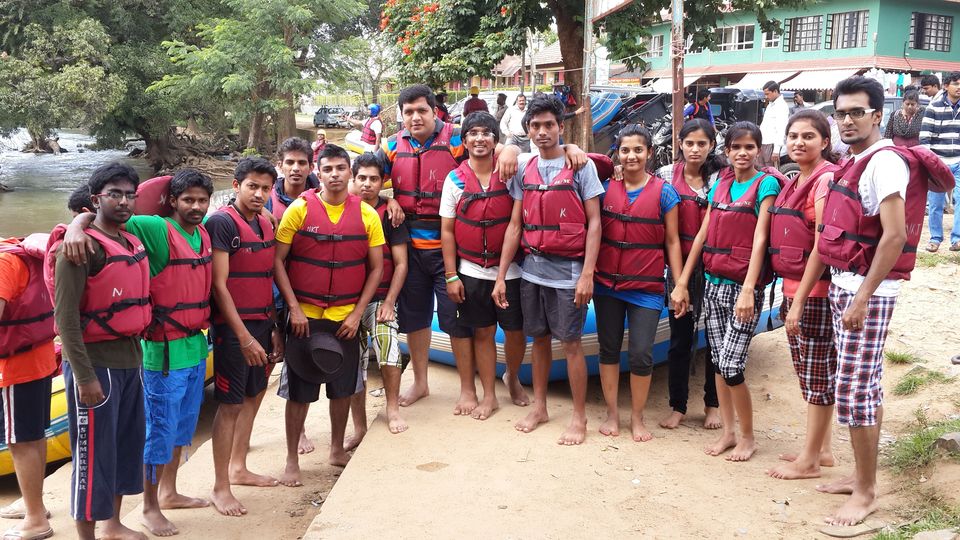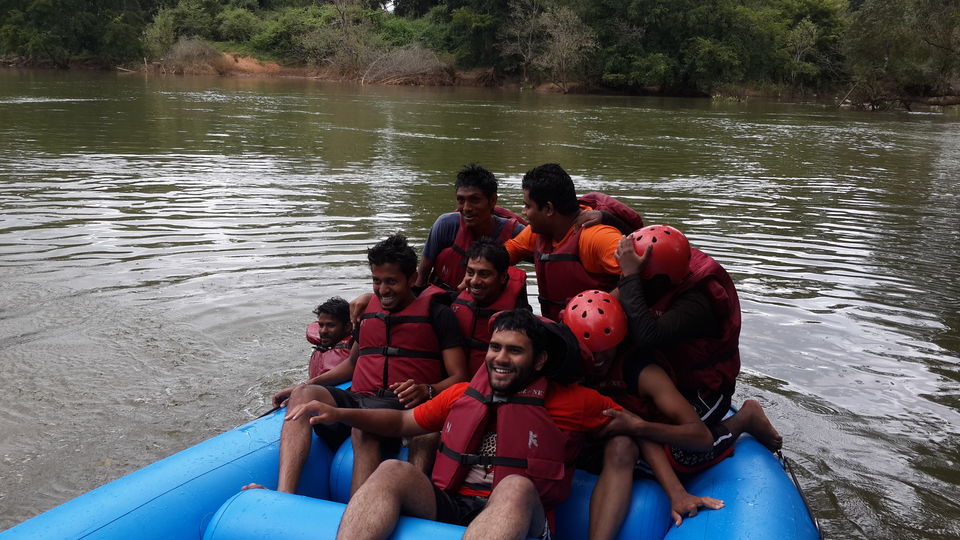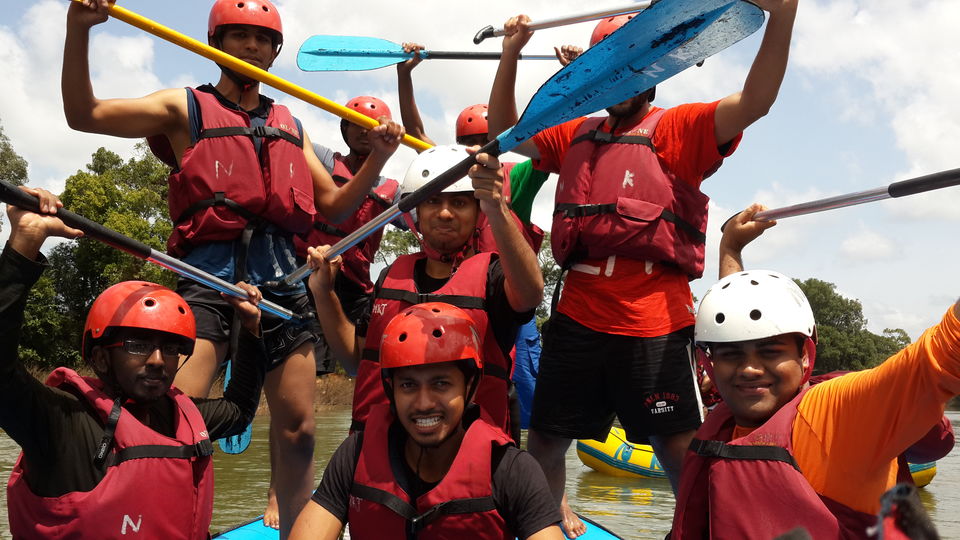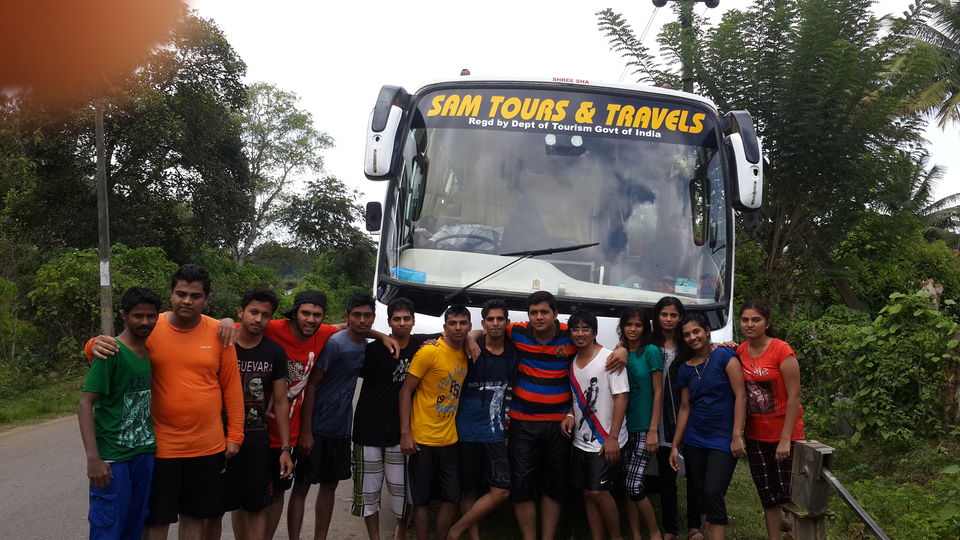 Hi everyone my name is Puneeth, and I  from Bangalore.
So this trip happened in mid September when I was studying for my final year engineering. Since it was the final year our classmates decided let's plan a trip, where we can carry our memories with us. September is best season to visit most beautiful places of Karnataka, so we were all set to go and boarded our bus.
Mullayanagiri Chikamagalur, Karnataka
Our first stop was chikamagalur one of the beautiful places in Karnataka we reached there by 3 in the morning we were so exhausted from the journey so picked a hotel and rented it for one day, many tourists from across India come to western ghats of Karnataka because its a peek monsoon season and beauty would be an ultimate experience, because of this the hotels price sky rockets even we had the same problem. Somehow we manage to bargain and went into respective rooms. One our teacher accompanied us for the trip so he was in charge and he said rest for sometime and after that have bath and get ready we will leave for trekking at 9 am. So we slept took a hot shower and had our breakfasts, so it was   already 10 am we were an hour late, in india this is a major problem perfect time cannot be maintained. So anyway we boarded the bus at 10 am and left our hotel.
So the ride was really beautiful the bus went through the beautiful ghat sections were we could see lush green trees filled with fog, and the bus stopped at one place so from that place we began our trekking.
So there was a clear road path for our trekking but some of us( mech engineering guys) decided we go climbing through valleys and hills so that it would be challenging and adventurous, while some others decided the would go by normal route, because of the steepness of the hills they were scared. So we as gang of boys climbed through steep valleys and everything through the thick mist for me it was an amazing experience. So we were the first to reach up top of the mullayanagiri hills so we decided to capture that as you can see in one my pictures, we were raising our hands shouting and everything. The view from up top was fantastic the beauty and mystery of the nature was seen their. At up top was the temple it was a beautiful view, mullayanagiri is the highest altitude in all of Karnataka, so you could imagine the climate there it was chill cold.
But anyway we went into the temple, it was really peaceful there and we were so thirsty due to trekking and near that was stream of mountain water flowing so we drank that water, it was purest water I have ever tasted in my life. The surreal feeling I cannot explain it, after some time the other guys made it and we sat for sometime there. And we finally start to make our way down by the time we finished our trek it was 4 in the evening we were damm Hungry, one thing I did not mention we had ordered chicken biryani in the dabba before going to trekking, it was perfect timing a small van bought us chicken biryani, we had amist the beauty of nature, I really recommend everyone to visit these hills in chickamangalur its a adventurous experience.
So we came back to our hotel about 7 in the evening we relaxed ourselves and had a light dinner and we left at 10 for our next destination.
Dubare River Rafting, Coorg
We reached coorg district the next morning at 6 in the morning so we booked ourselves some rooms had a shower and breakfast and immediately left for river rafting. So we reached their by around 11, basically I am very adventurous person and was very exited for river rafting since this was my first rafting.The price for each person was 500 at first we thought it was really pricey but the experience I had was unreal I was ready to pay even 1000 rs for it.
So we were getting ready the guides for our boats was putting our safety jackets and helments, we split into 2 groups started our rafting by rowing our boats against the force of water.
The rafting was by far the best experience of my life, with challenging tides coming at us we were rowing at a full force against it, I never was scared I felt thrill and satisfied, sometimes our guide use to scare us throw us into the water, his intention was we should enjoy maximum, sometimes we all jump into the water and hug each other and sing yeh doosti hum nayi chodenge and all