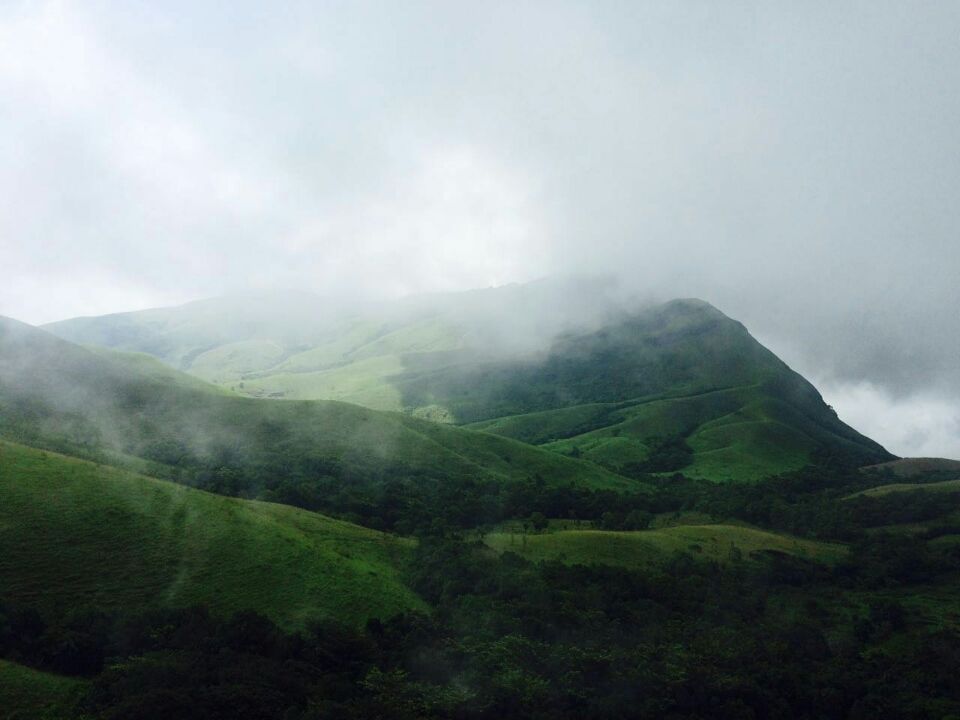 This beautiful mountain range located in the district of chikmaglur and at an elevation of 1872m should be on top of a must trek list of every avid adventure lover this season. Two reasons, one because it's challenging and two because the natural flora brightens up from various view points. To all the adventure lovers out there, believe me U've got to go there during this season (monsoon).

Our one day trek was organised by decathlon lead by Sharath and his team who were the best and the most experienced kind of people.
We started our journey towards kudremukh from Bangalore at night around 10 by bus and within 7-8 hours we reached the home stay.
Our accommodation and food was arranged before hand by the organization. Our home stay was Raghunath home stay which was 6 km away and above from where the bus had dropped us. A family of 5 welcomed and helped us in settling down there in the morning. We had bought our packed breakfast from home and later were given electrolyte packed lunch which were packed and were to be taken on the go. So, after settling down and freshening up, the team was all pumped up and filled with adrenaline to trek 11.2km towards the peak. And there began our journey at 8:30. We stopped by at the forest office since we had to take permission and also few rules and regulations were told to us by them. We were also warned about the nasty bloodsucking leeches and were also given instructions on avoiding and getting them out if bitten.
After brief instructions and guidelines and some rules and regulations given by the forest officer we were given a thumbs up and thus continued our trek on the trails towards the peak. We were taken through dense forest and beautiful streams lush green grasslands and not to forget some coconut like looking plants. We came upon our first hurdle, a small hill yet steep and a pain to my inexperienced legs. To all those people who had experience, this was nothing but a piece of cake. Nonetheless I started my ascend with a bit of difficulty since I was carrying a bit of weight on my backpack. And so after 30 min of huff and puff I reached the top of the hill only to learn that this was nothing compared to the peak which was hidden in the clouds. After a short break of 5-6 min I resumed my journey was taken through wary ways with breathtaking views of the sister mountain ranges. All one could see was lush greenery and beauty of mother nature. As we moved on,we reached a point where there was a worn out sign board which said 200 km. I was completely taken aback only to realise that there was a tiny dot next to 2. As we moved ahead and up the greenery started to thicken and were taken through natural bamboo tunnel. Our ascend to the peak had started to become more challenging and by now we came across a sister peak which was at a lower height but gave way to the top. The path to top of the peak was a long one since the trail on the sister mountain was zig zag. It had taken around 4 hours for me to reach here while most of my team mates where almost at their destination and some had given up due to leg cramps and tiredness. From where I was standing you could see the people as small figures moving towards the peak. I again resumed my journey after a brief 5-6 min of break which were taken N number of times. I continued on the zig zag trail with my hurtful legs and 2 hours later and going out of breath for a millionth time (metaphorically speaking) I finally summited the peak. There was something different that I noticed over there, it was joy, satisfaction and an overload of adrenaline. Ah! "The view",the view from the top was something else off this world. It was the moment to embrace the beauty of mother nature. In short one could say " Mother nature at her best". We stayed on the peak for sometime enjoying the view and taking pictures. We started our descent from the top after resting for a while. The descent was equally or rather say a bit more challenging than the ascend since it had begun to rain and the clouds had started to kiss the sister mountain blocking our view creating an obstruction for the team. Even though, we continued in the same path as which we had ascended through and finally after cautiously taking each and every slippery step, we reached back to the grasslands which eased our path. Again walking and jumping around the wet terrain for anther 4 hrs I reached the camp ( home stay) at 6:30 PM . By now I could see sone of my fellow trekkers vary and tired and some( experienced) setting up a camp fire. I rested my legs for sometime and later freshened up to have an amazing dinner prepared by the team members. We ate till our hearts content and lay ourselves to rest by 10:30 PM.

Although I did forget to mention about the nasty bloodsucking leeches, they were everywhere. Most of people were the victims to them including me which also added to my experience in getting bit by them. We were given leech repellents which was a mixture of snuff powder and eucalyptus oil or coconut oil which were to be applied on out shoe and pants. While most of the used the repellents others had bought anti leech socks which were available at the online market.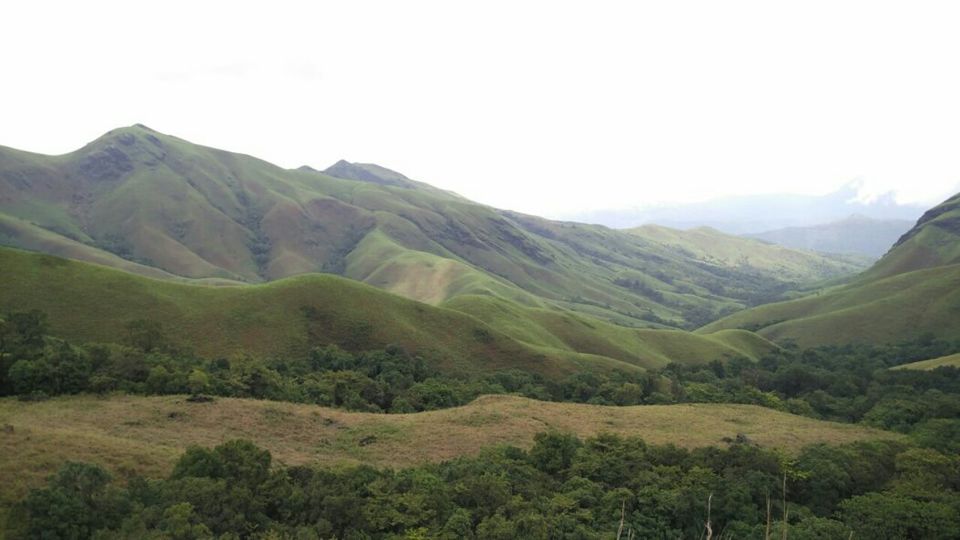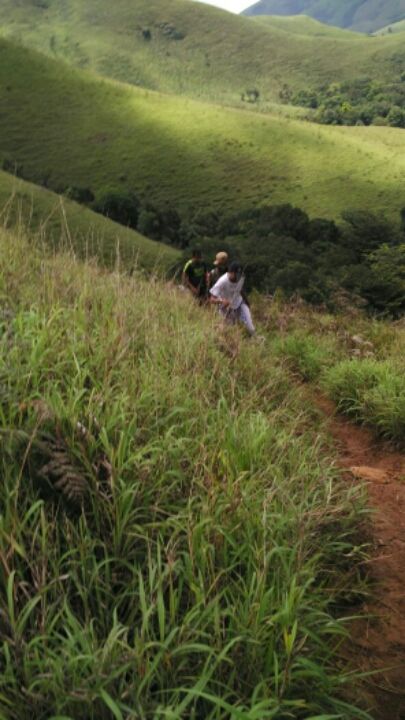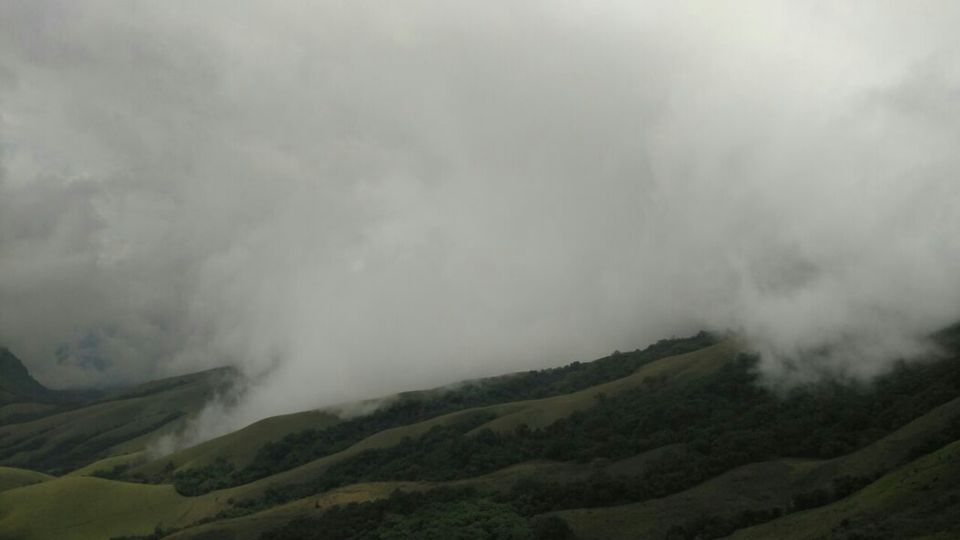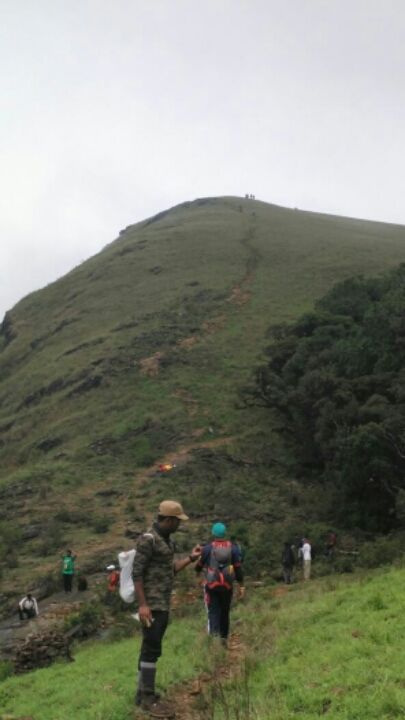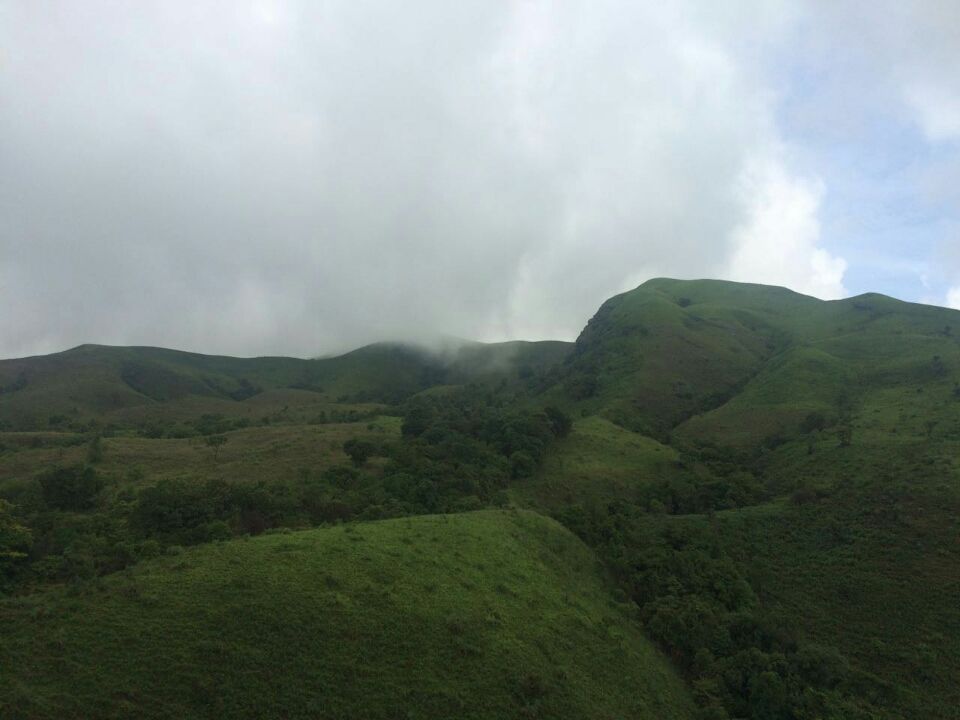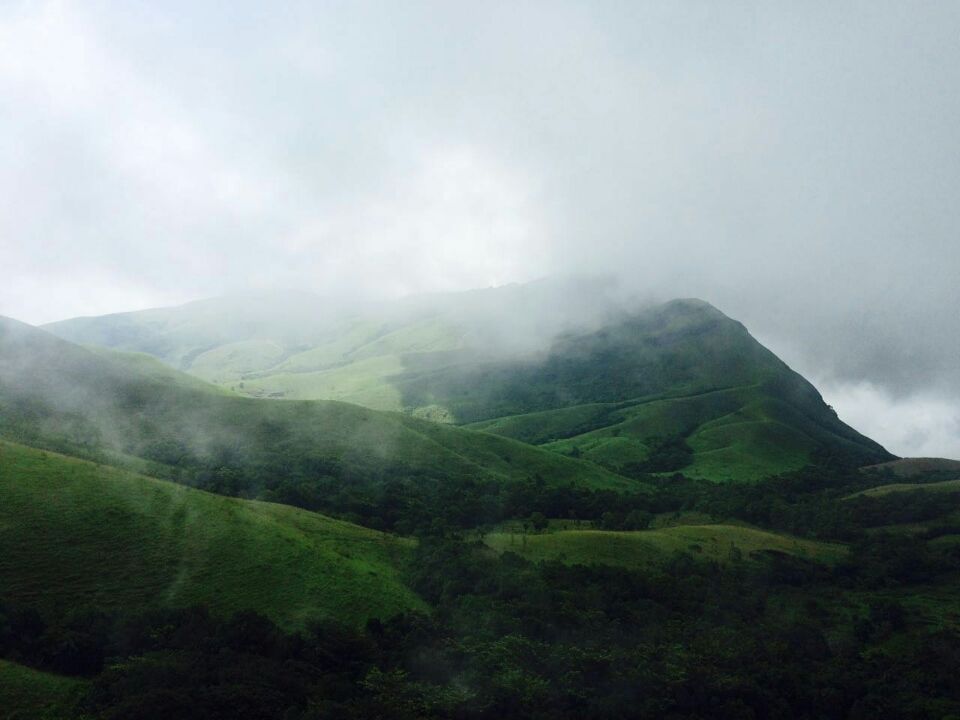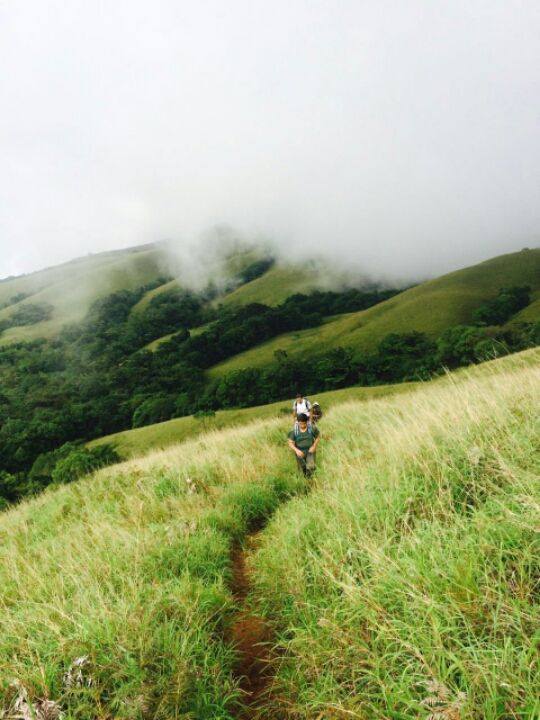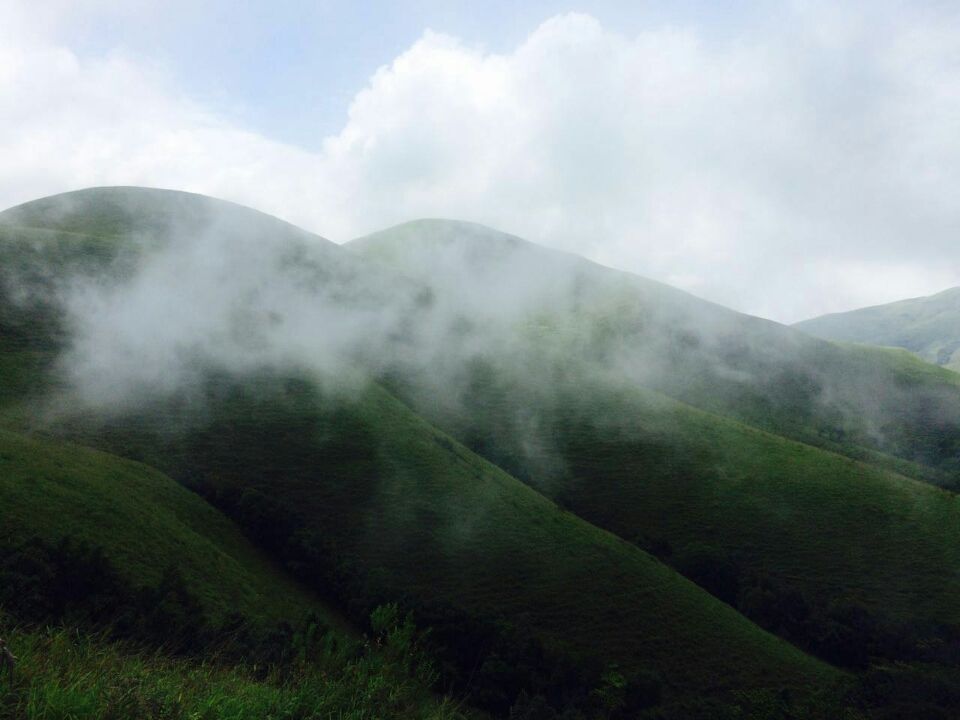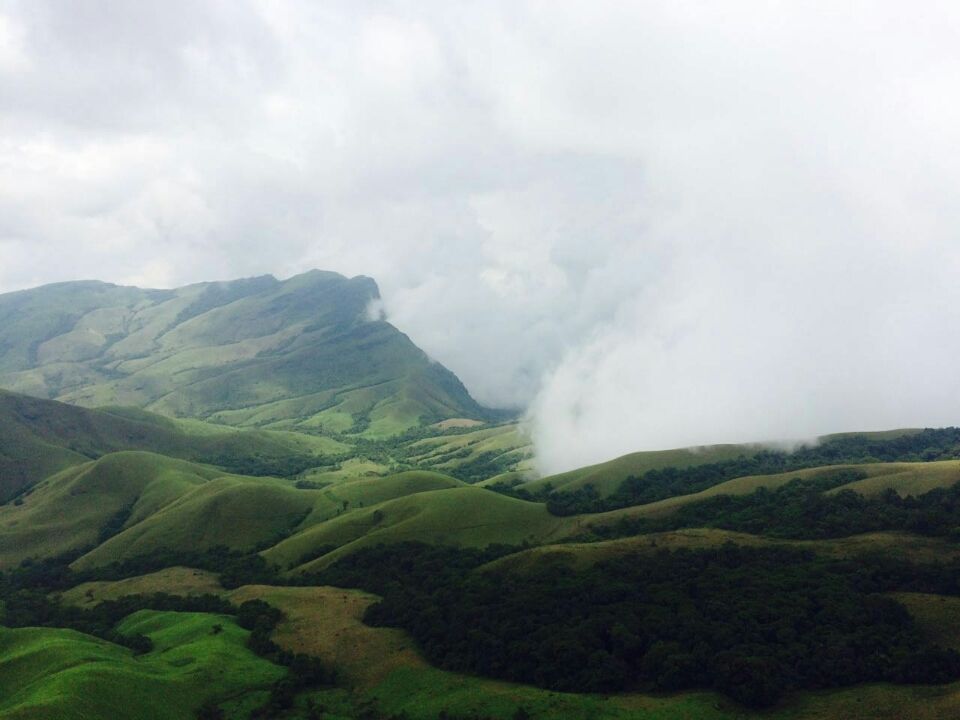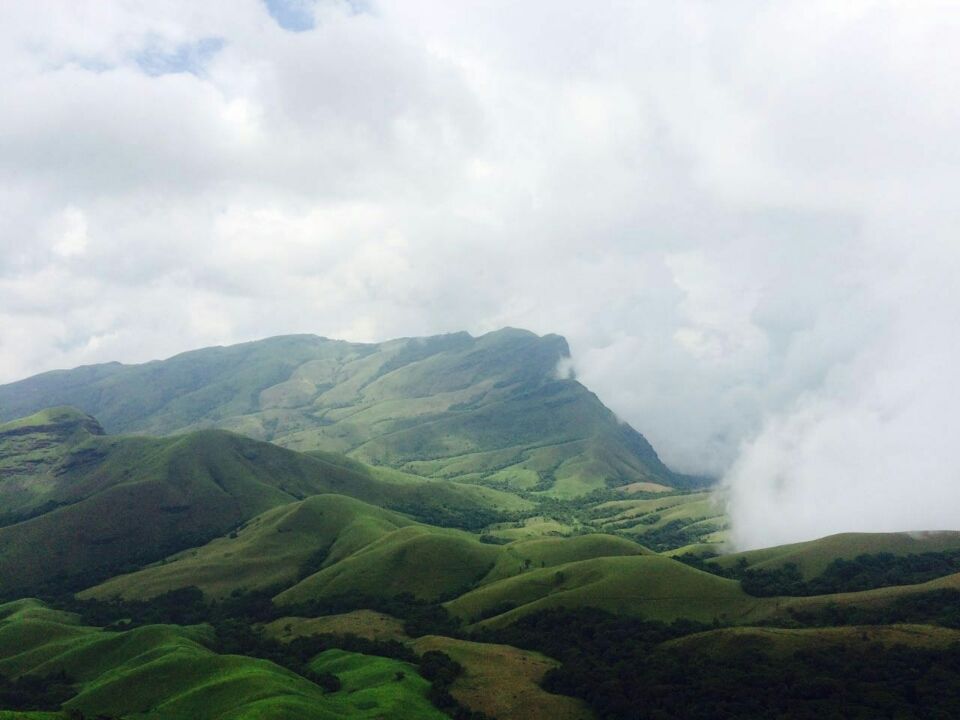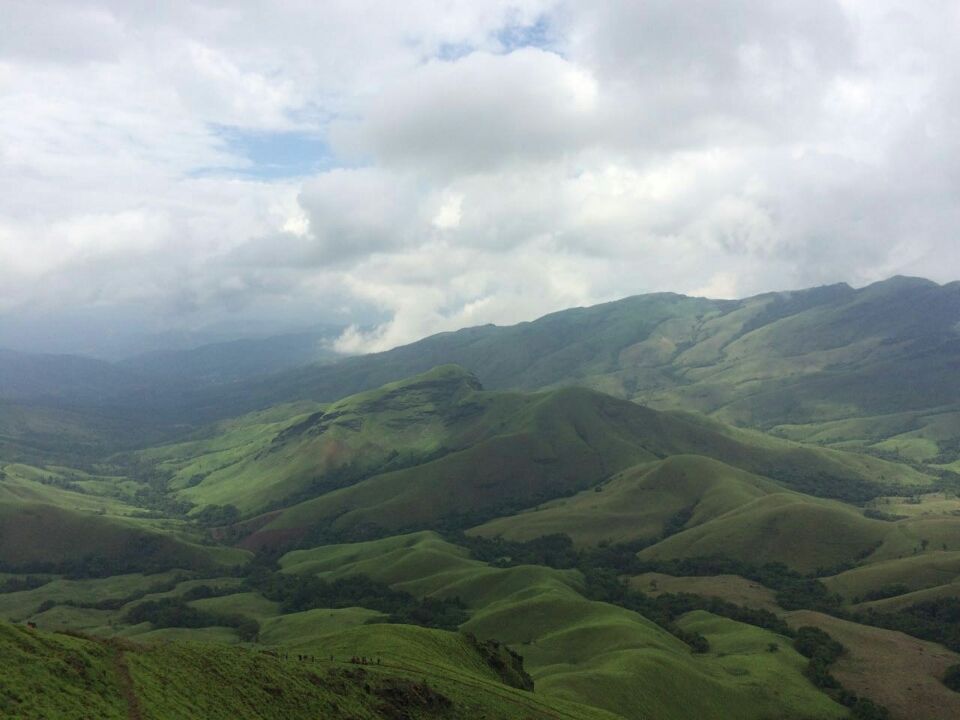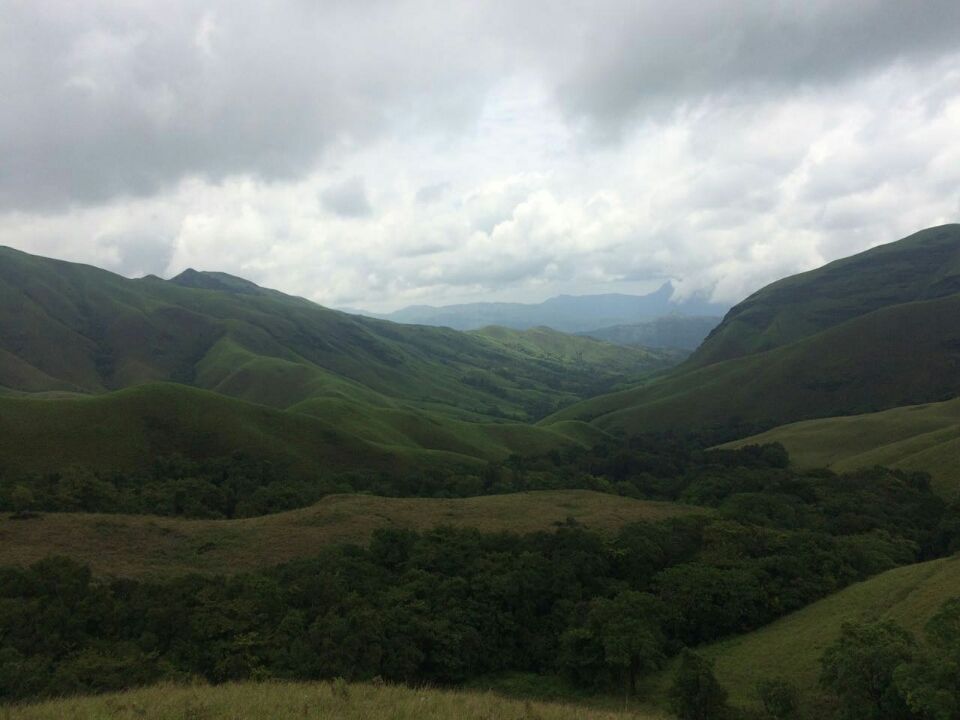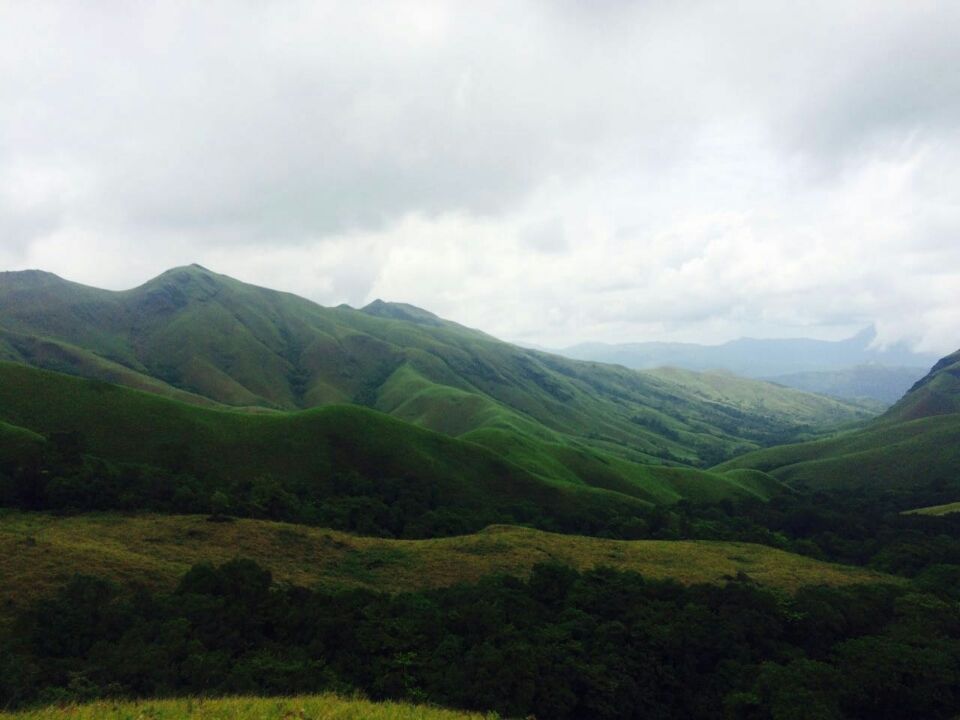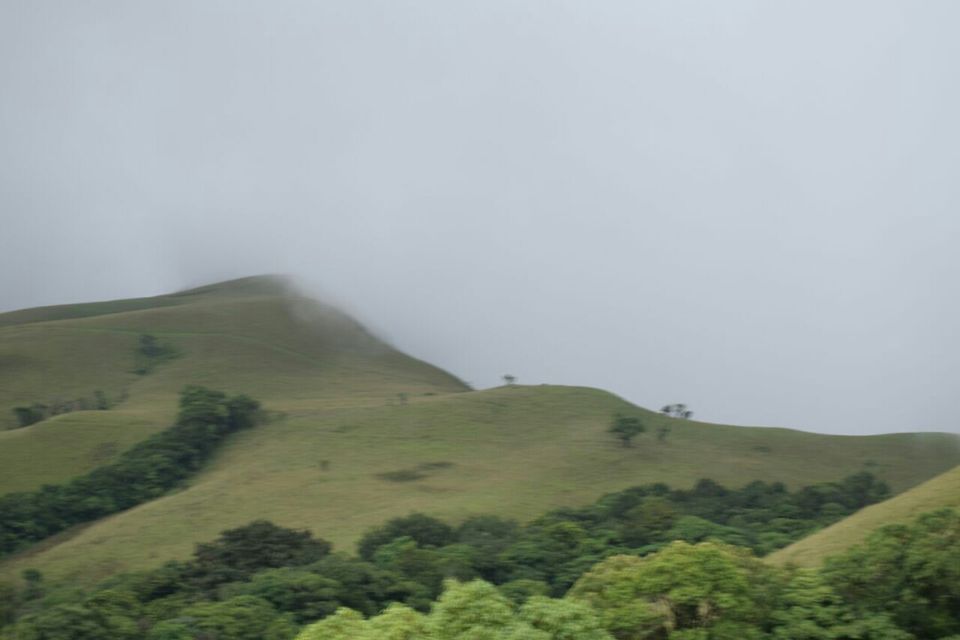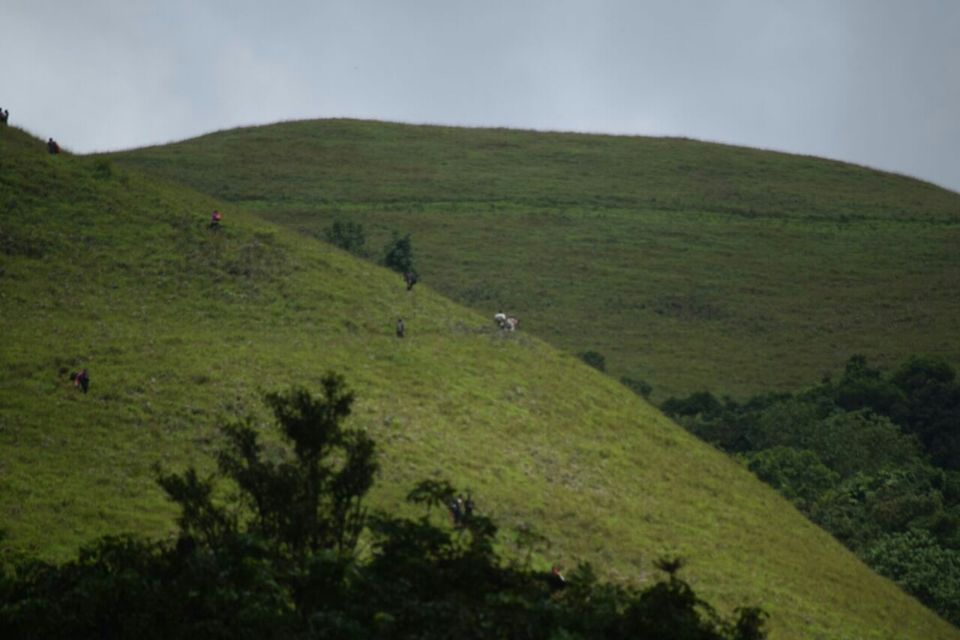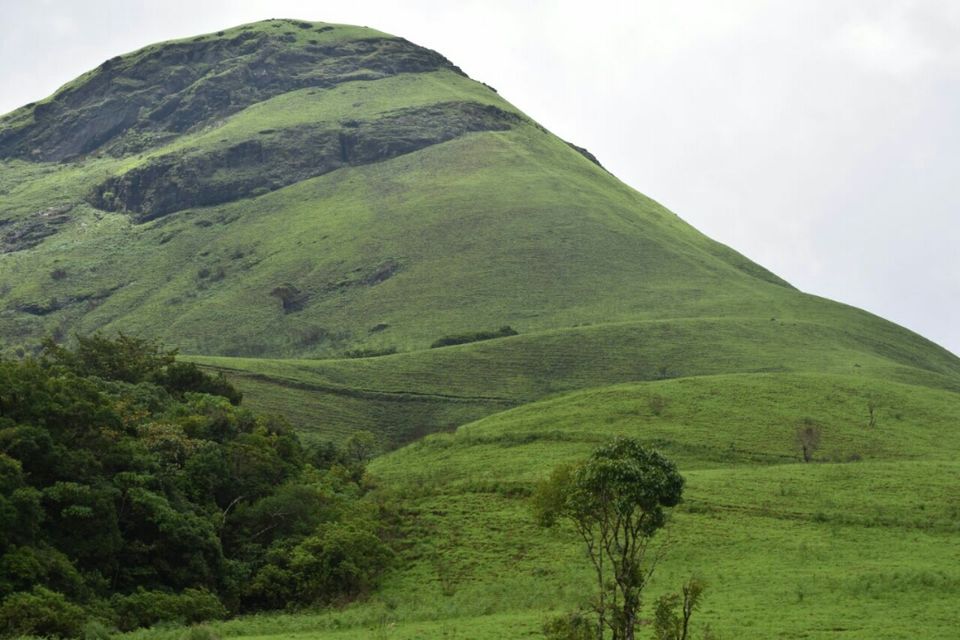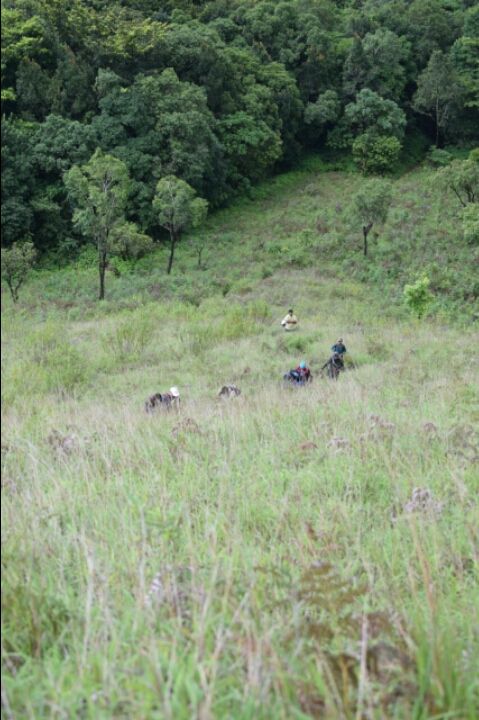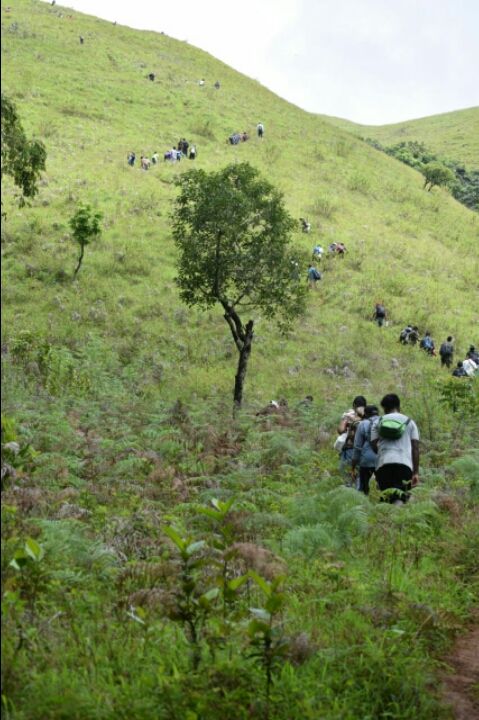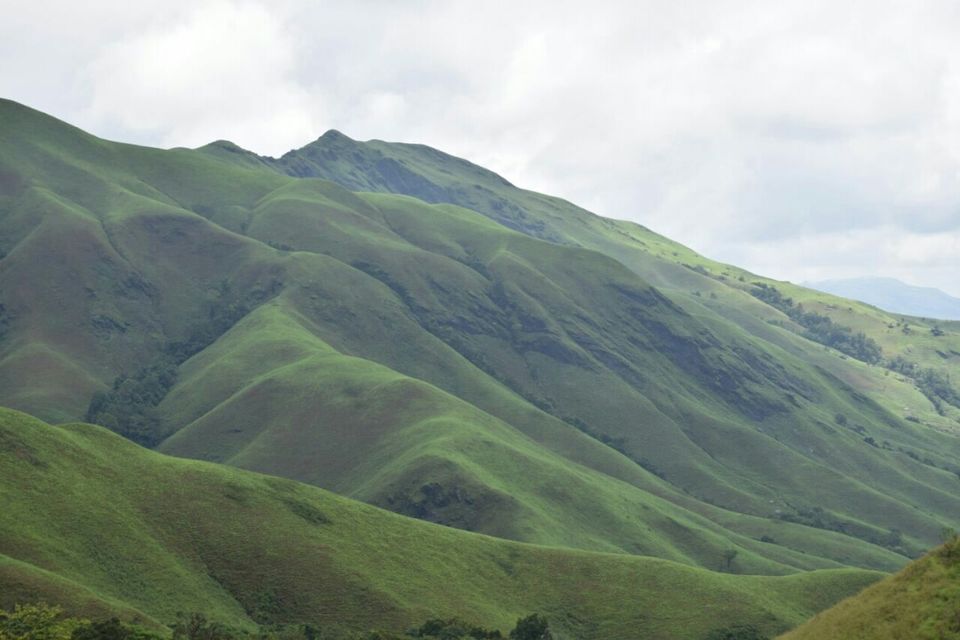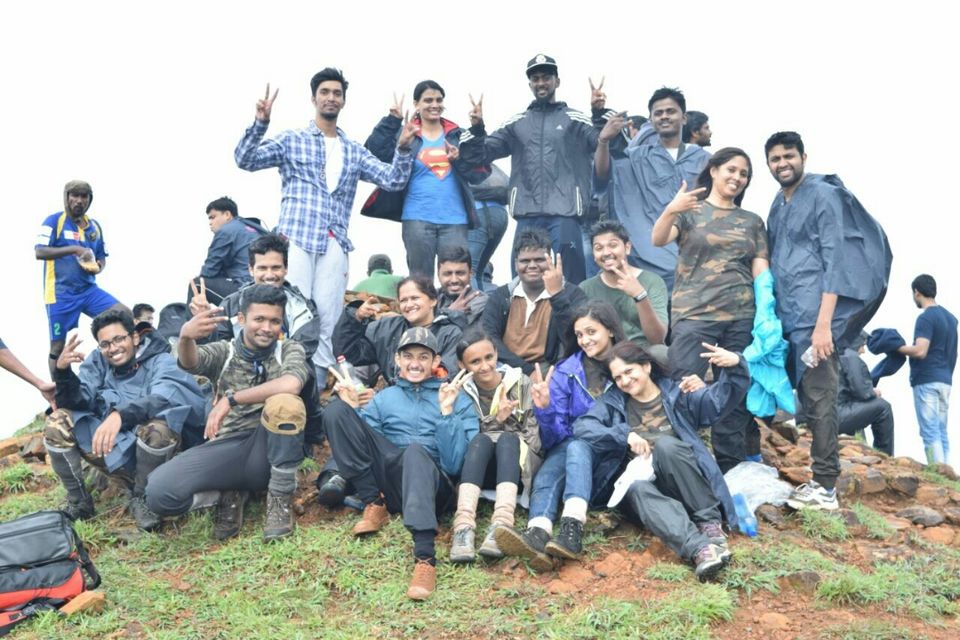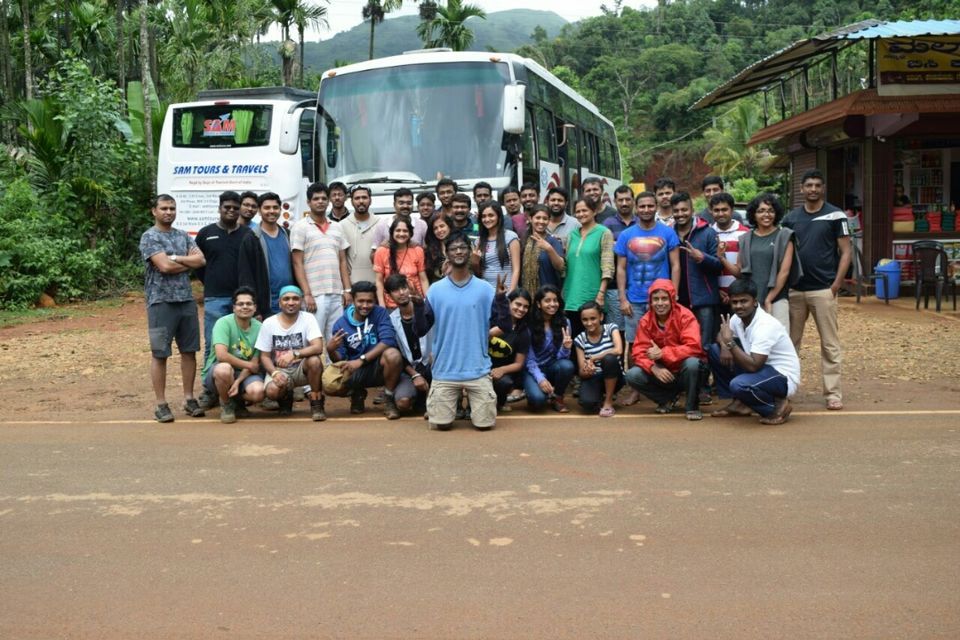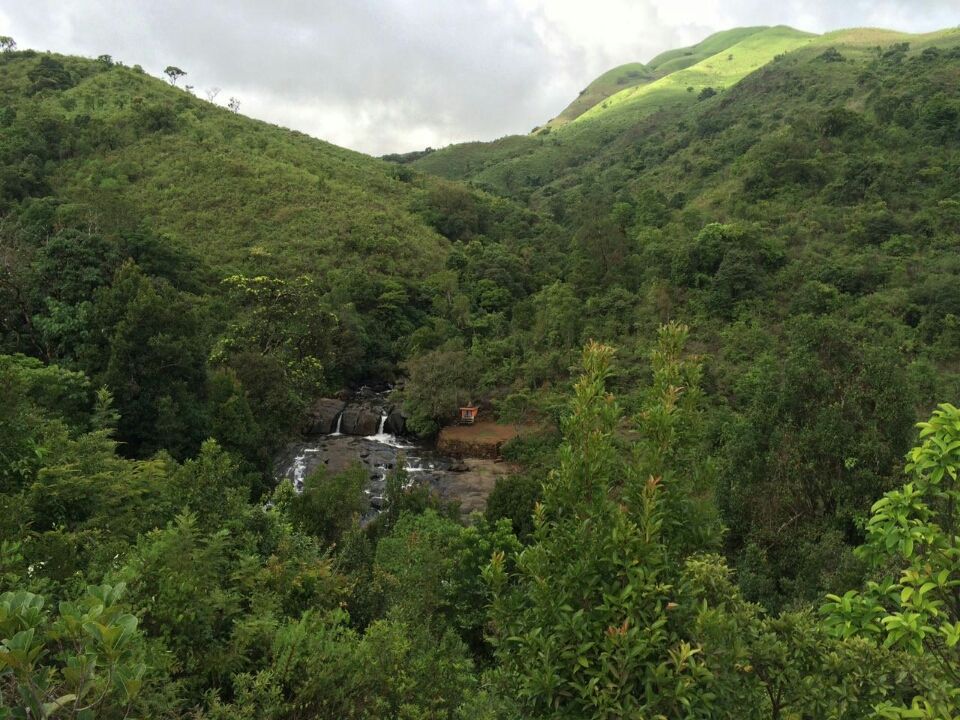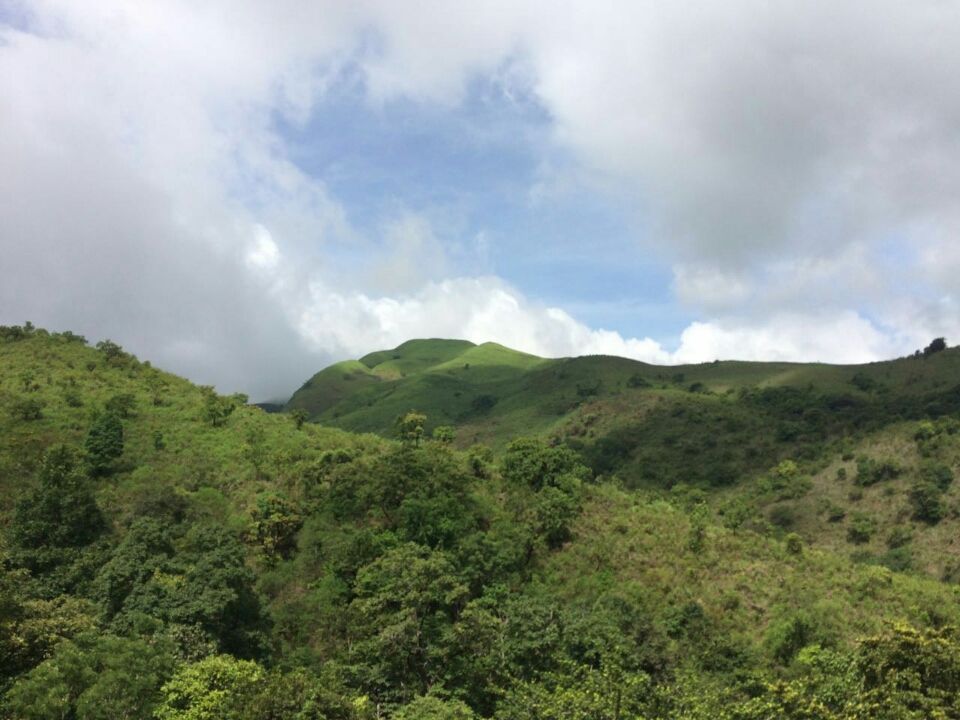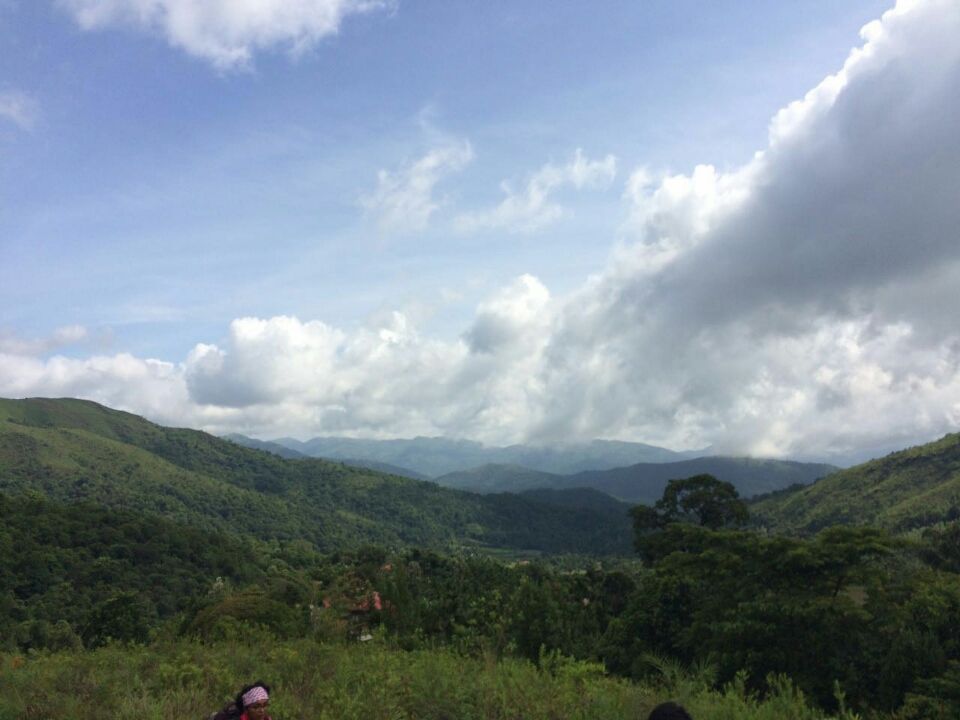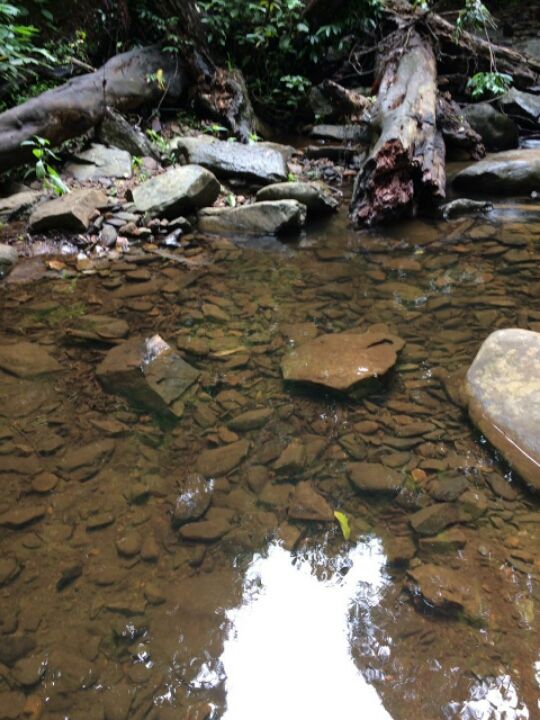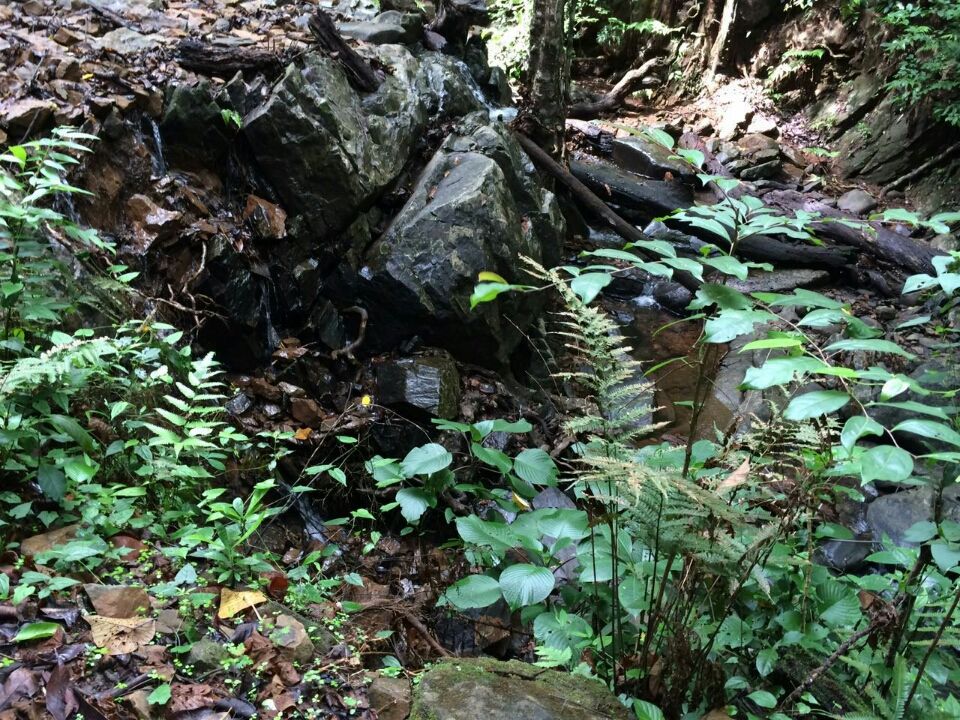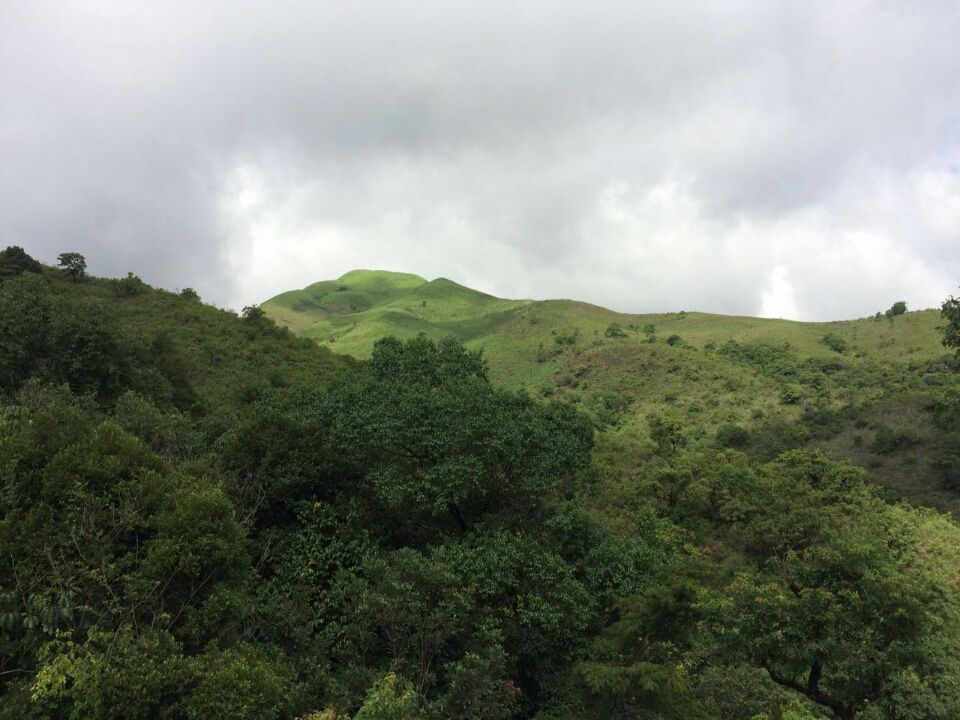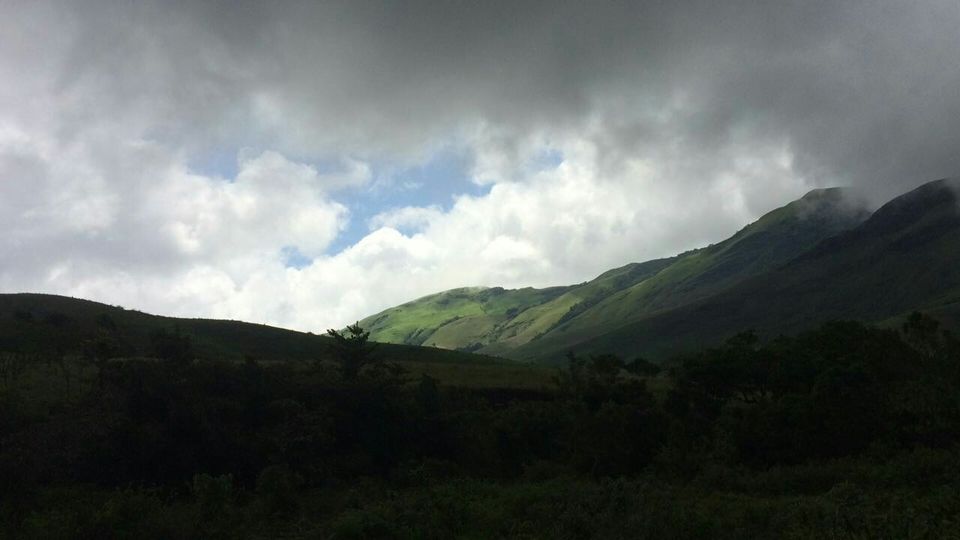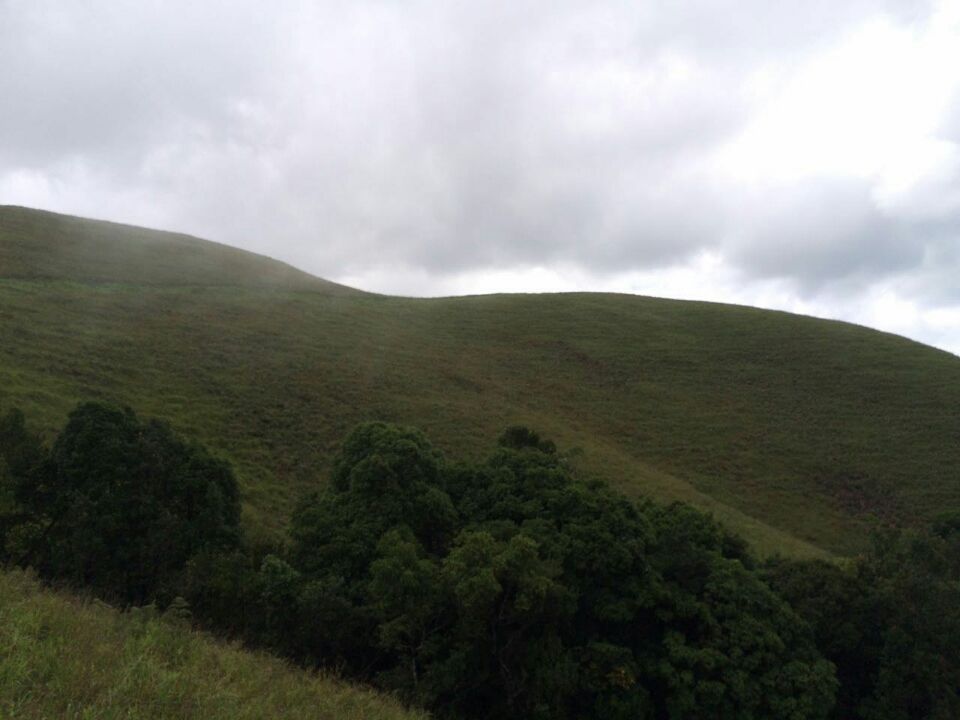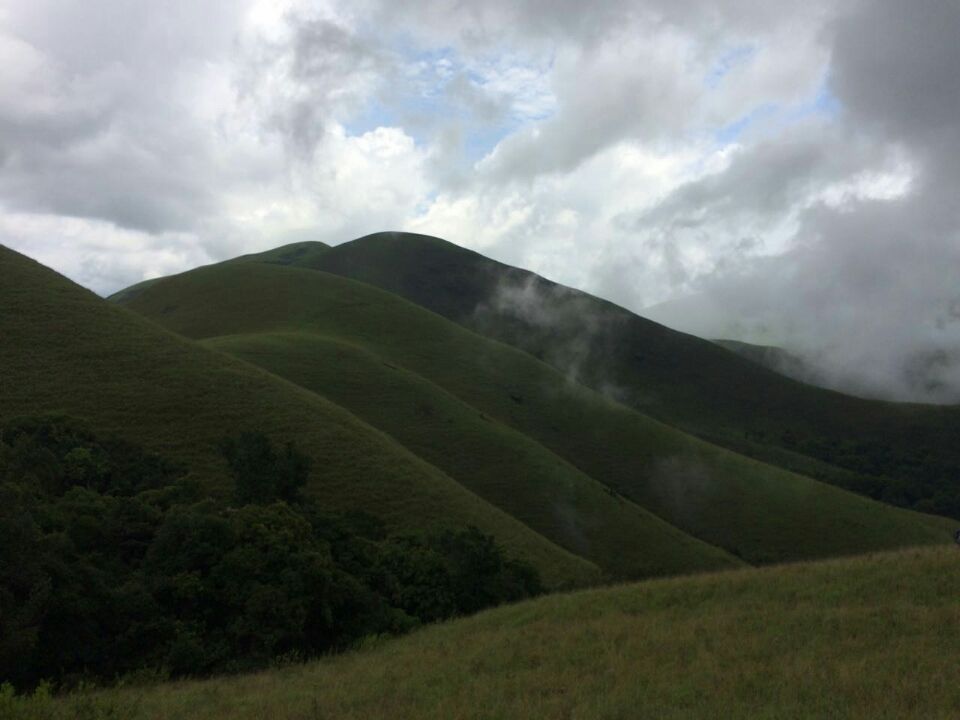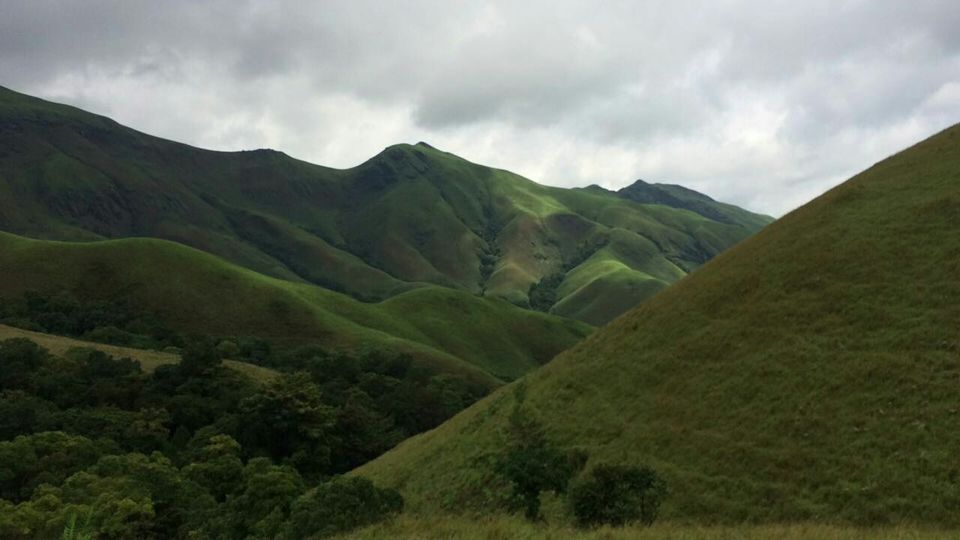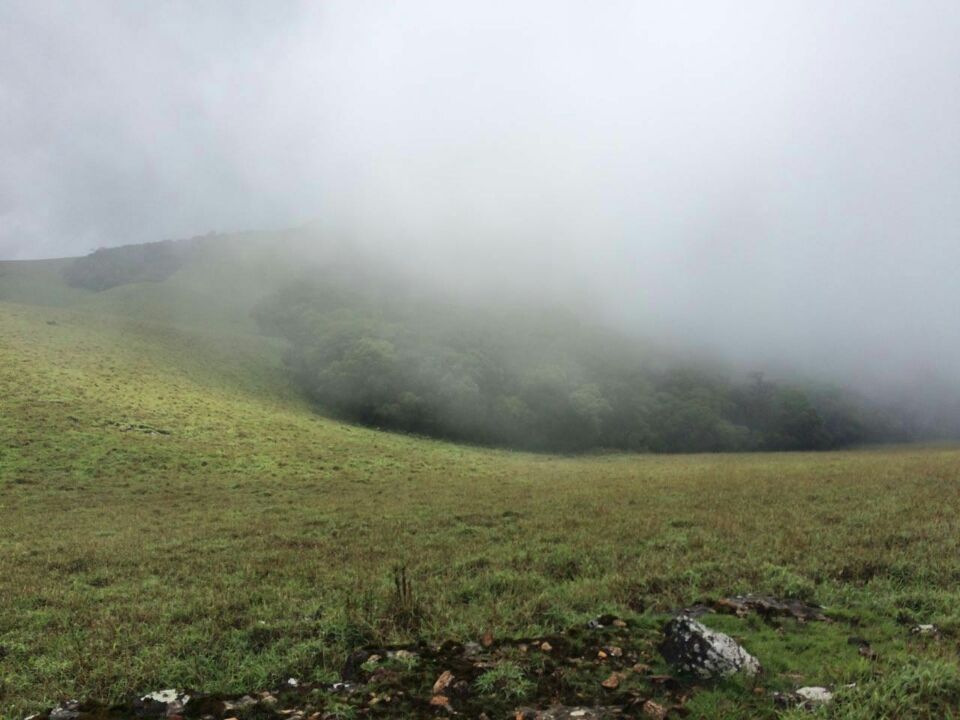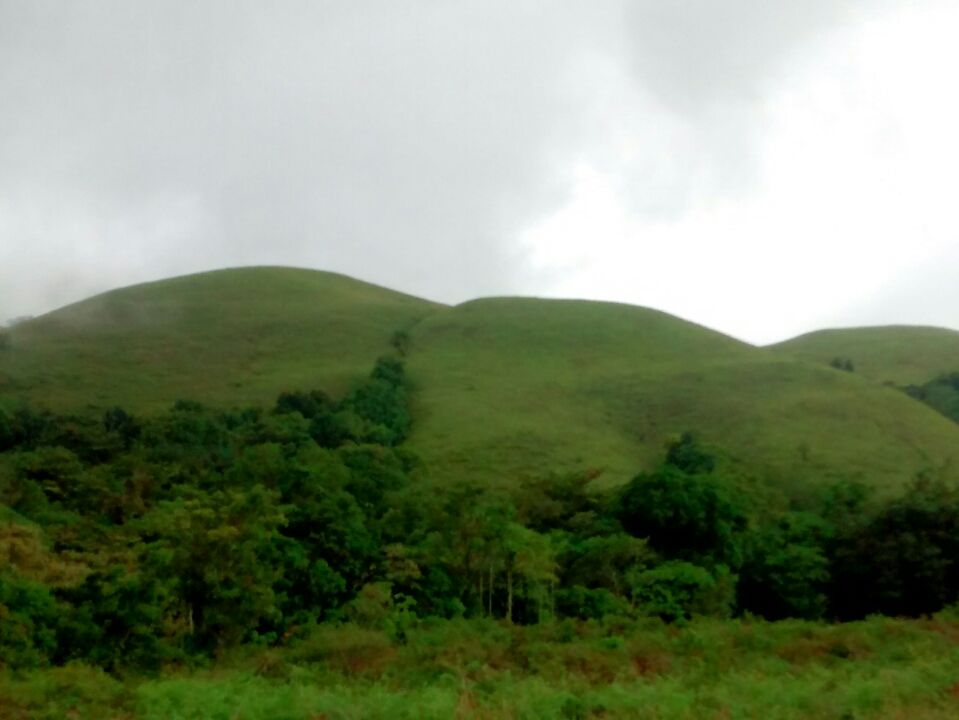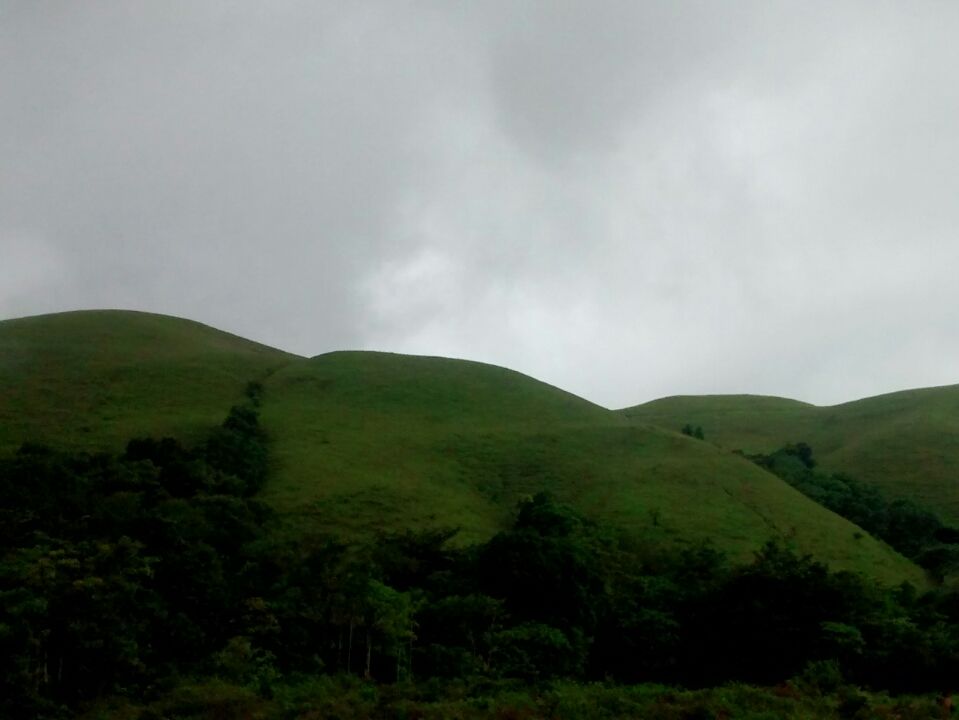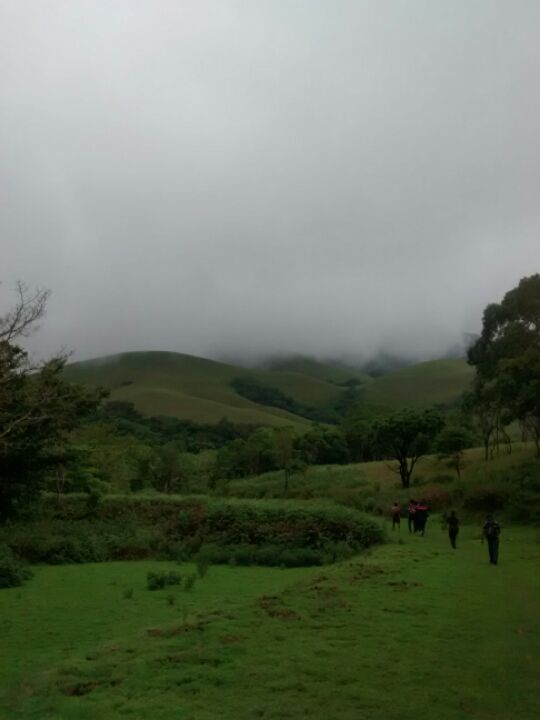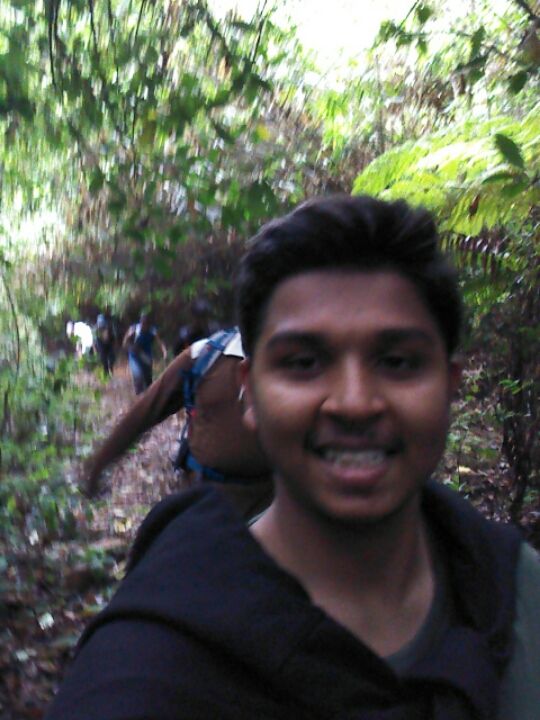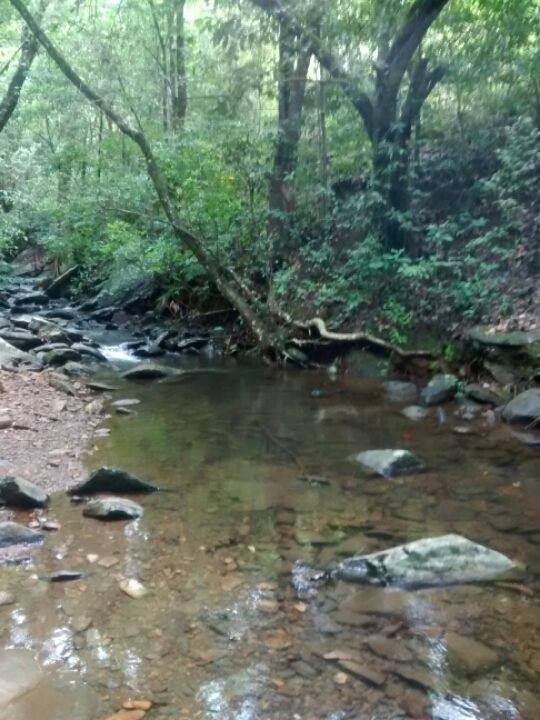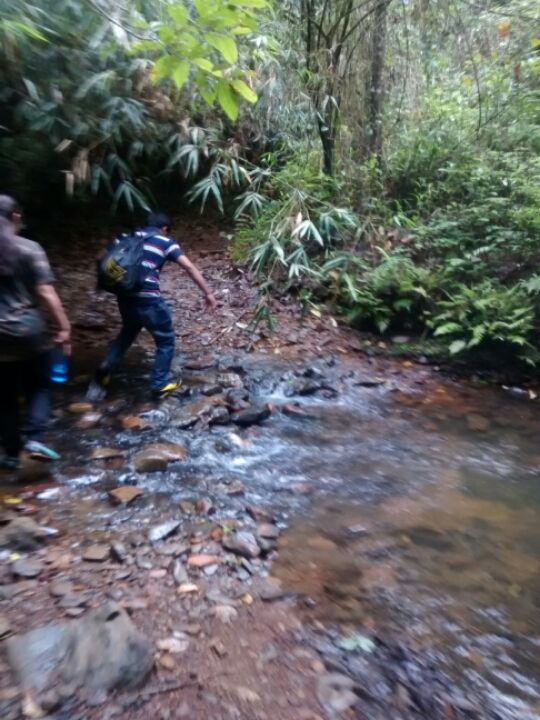 I got up the next day still tired and sleepy since my sleep were disturbed by flies and a small sleeping bag. But still was happy that I was lucky to have summited the third highest peak in Karnataka. We freshened up packed our bags and had one of the best breakfast every young adventurer like me would love to have,"Maggi". We later decamped and were taken back to where our bus was parked in a Jeep which was 6 km away. By 1:30 we took one last group picture and departed towards home.