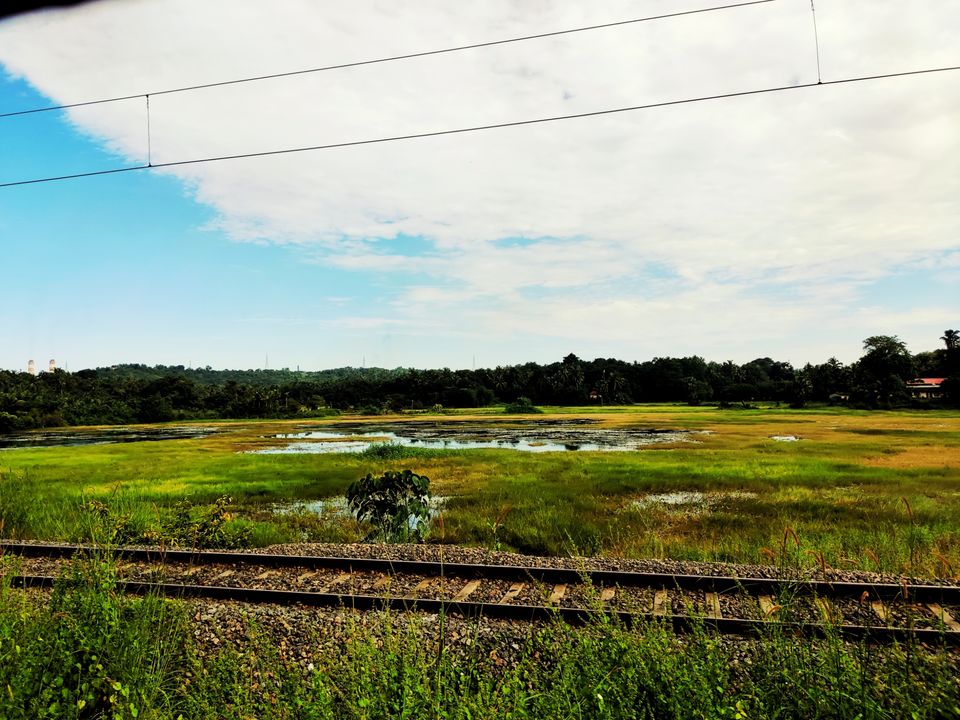 " Be like a train; go in the rain,
go in the sun,go in the
storm, go in the dark
tunnels! Be like a train;
Concentrate on your road
and go with no hesitation!"
Mehmet Murat Olden
Trains are my favourite way to travel .They are way to reach unknown world .In that you can take a look into a stranger's life, trade stories with them,share their food or exchange silent glance . In the few hours of journey there are so much to see and so much to do.
The journey from Mangalore to Barkur in the Karwar Express (16523).
It covers 92 kilometres and takes 2h 43 m .The way is full of green fields, untouched/unlimited blue sky,sun shine and slow wind which makes journey remarkable.