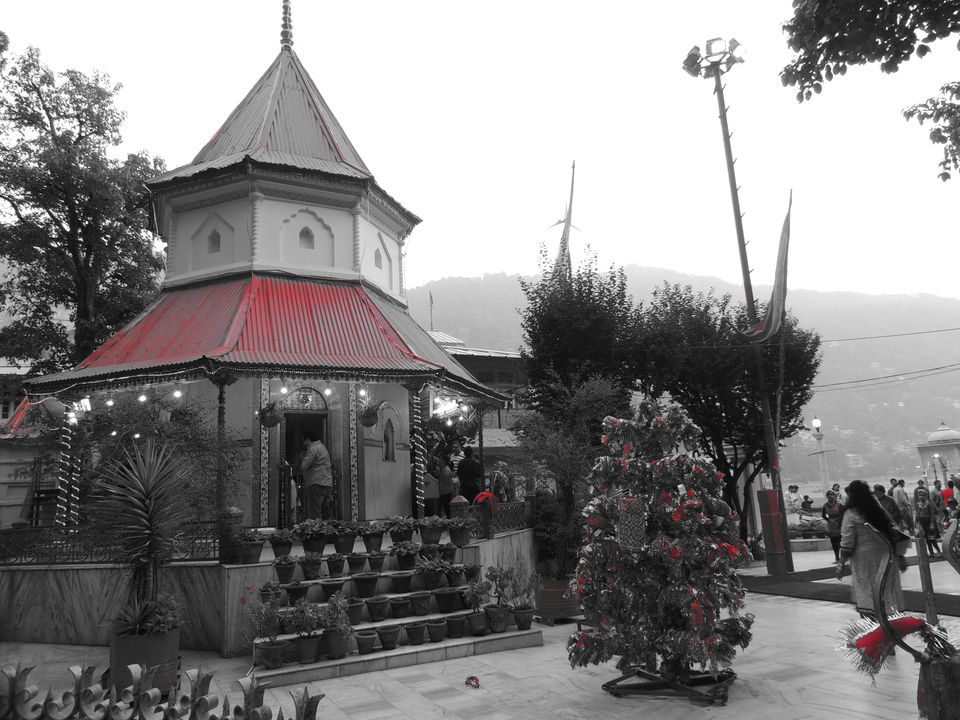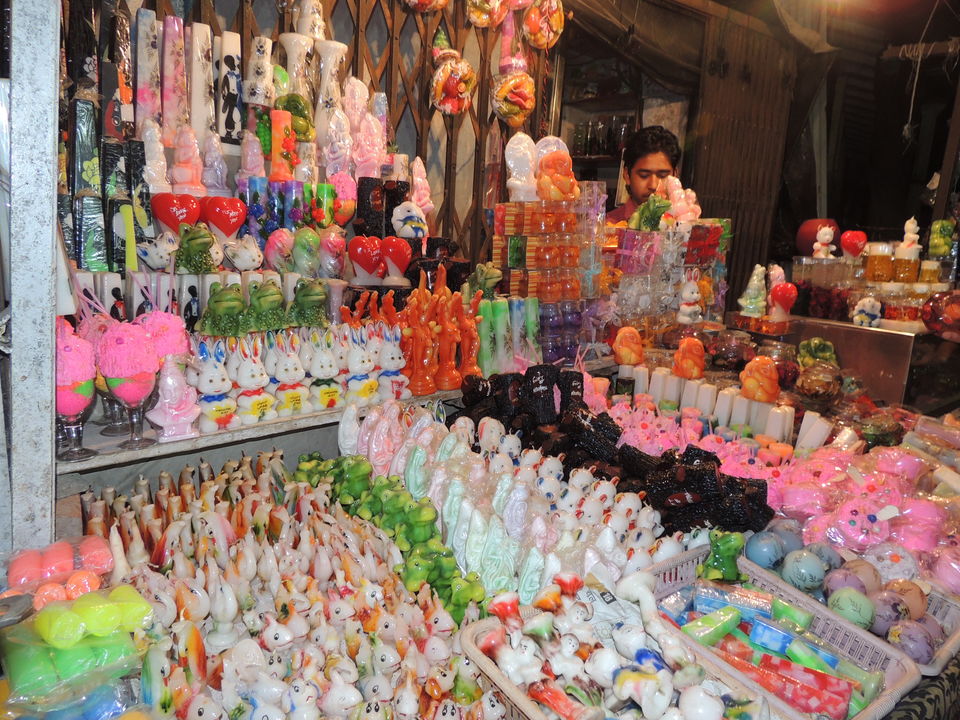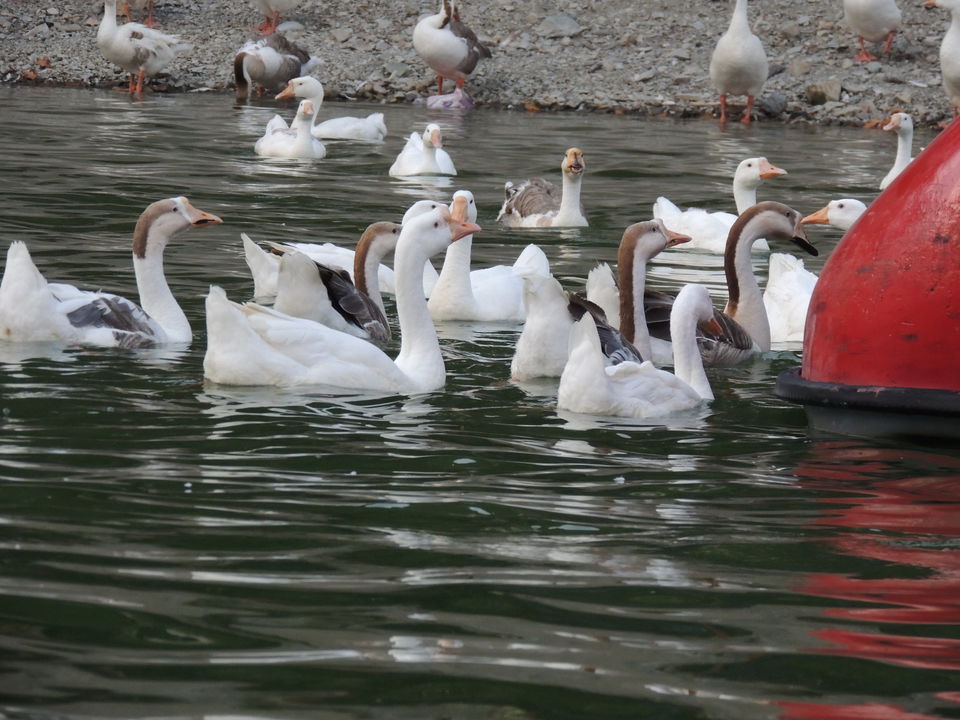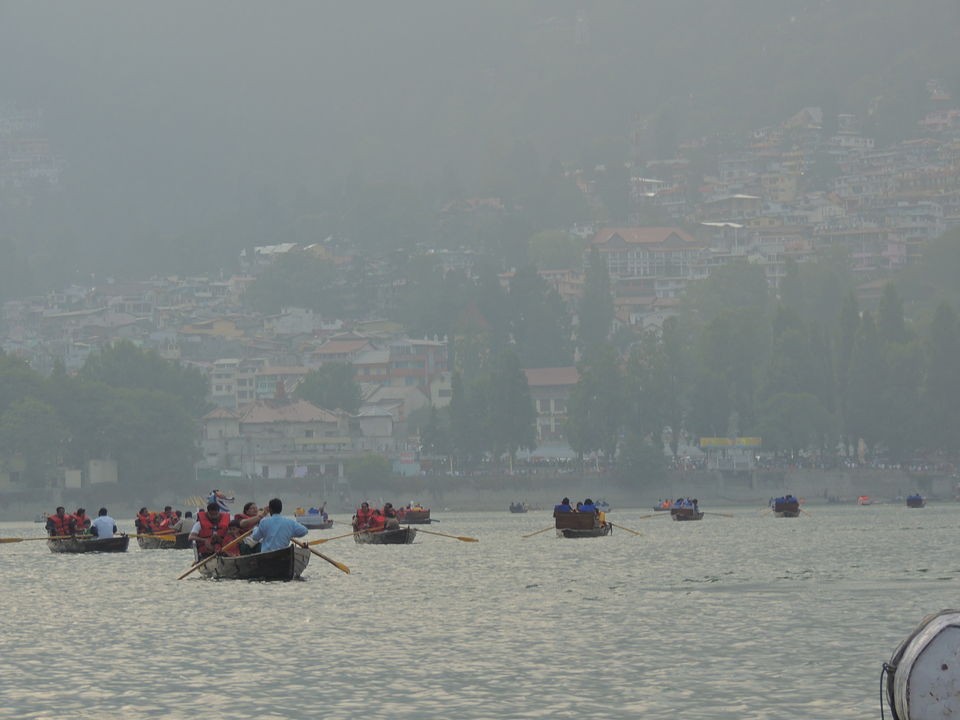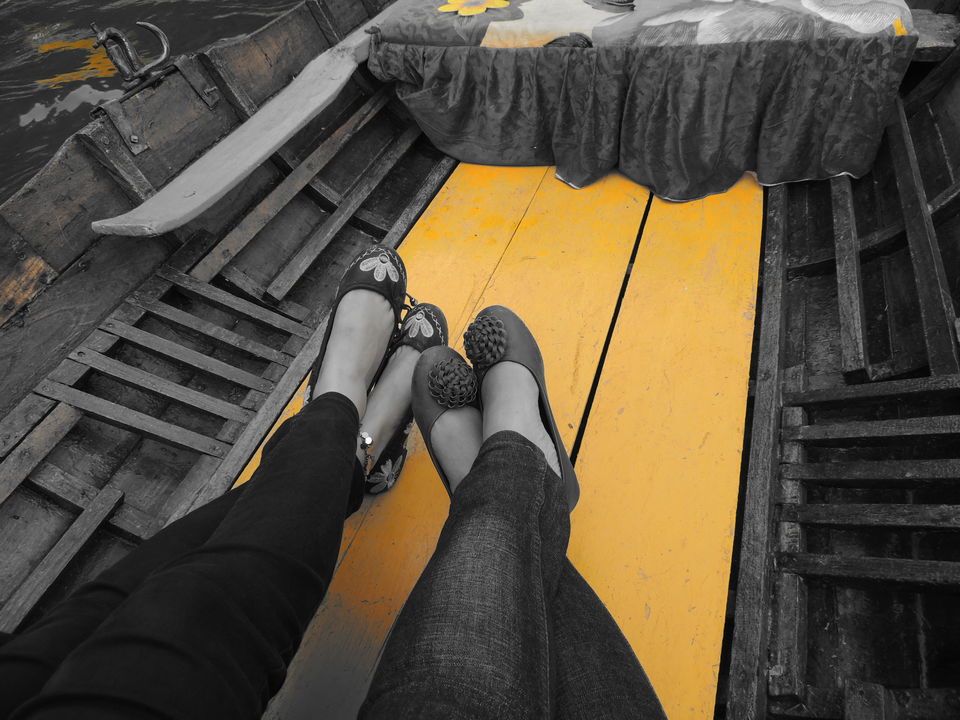 I am a TRAVEL FREAK, and so is my gang of girls. All 6 of us belong to different communities but share the same love for travelling. And so, one weekend, all of a sudden, we decided why not make a trip to Nainitaal, fondly referred to as "The Emerald Eye of the Kumaon". Unfortunately, 1 of my friends could not make it for the trip, due to some obligations. Nevertheless, rest of us made up our mind, to travel the next day early morning to Nainitaal. Although decision was taken quite late, around10 o'clock on friday night, we rushed into full mood, by gathering numbers of different hotels from internet, calling them, asking for availability of rooms. Alas, we did not get any positive response :(. However, we were not disheartened. All of us were pretty sure—kuch na kuch to ho jayega, waha jake dekh lenge. Usually the months of mid May to mid July is the peak season in the hill stations. And Nainital , being at close proximity to many big towns (humid places), is frequented by tourists and locals, and more so in the weekends.
The friday night was spent, all with laughter and jokes (mainly I was the comic element :P ), all excited for the trip the next day. Morning dawned, we got up, took bath, packed our bags with all essentials for 2 days and waited for 1 of my friends who was supposed to drive the CAR—our dear Ritz. It has taken all of us on long drives, whenever we desire and so we have very fond memories attached to it. Finally, the clock struck 7:oo am, and we were there in the Car, all packed with full enthusiasm to arrive at a new destination from Haridwar (my residing place).
We started off by taking the highway via Nazibabad, following Navigation Key. Smartphones are really cool stuff now-a days—-navigate, check your mails, do facebook, play angry birds—-long list.
Now coming back, we drove our way through the mango gardens of Nazibabad. But girls are girls afterall :D . Hamare mann mein ek khayal aya—Why not we click some photos with mangoes as the backdrop. Then our photo session started —1,2,3…… Finally after seeing the garden owner, who very politely said to us, not to pluck any mangoes, that we decided, better not to spend more time there, and continue our journey. Crossing Nazibabad, our navigation key showed us turn toward Nagina (another small township). We turned our car, and blindly following we enetered into the hauch-pauch of Nagina. Narrow lanes (space only for 1 car to pass), with markets on both sides, people creating chaos, with cycles and rickshaws (No offence to anybody), very much conjusted, but our smart friend, drove the way through those lanes and got us to the highway. All exclaimed a sigh of relief :) . We still have not lost our hope on the Navigation key and continued to follow it.
But to our utter surprise, it showed turn LEFT towards the Nagina Nagar Palika, as soon as we reached the big gate welcoming people to Nagina. Thanks to a local boy, who said that navigation often shows wrong direction at that spot and advised us to follow the other route.
So, we continued our journey and reached Jaspur, where we had our breakfast—-Aloo Parantha and Paneer Paratha, were the picks from the menu. All done, we set out again towards Nainitaal. Soon after leaving Jaspur, we entered again into the narrow lanes of Kashipur. Our car got hit by another, thanks to God, nothing serious happened. We again managed our way to reach the highway. Finally, we crossed Bajpur, and was much sure that now we have followed the correct route to Nainital. My advice to all travellers who follow Navigation Key in their Smartphones—"PLEASE FOLLOW THE BLUE LINE OVER THE YELLOW LINE" :P .
And then we drove along the beautiful roads amidst the green mountains and a feeling of excitement gripped us that we were nearing our destination. The hilly road is approximately 30 km. On the way, we came many other small taals(lakes), beautiful scenery and flora. By 4:30 pm, we reached the Emerald Eye of the Kumaon–NAINITAAL. "Wow, Wat a beauty"—was my first reaction :) . The scenic lake, tourists all over over, colourful boats, shops on the opposite side of the lake–all this made it the perfect holiday destination. We could not have asked for more to spend our weekend.
Now, next tension, where to stay for the night. No problem at all, one of my friends, managed to arrange a room in a hotel on the Zoo Road—Arre local contacts kab kaam ayenge :) . We were happy to arrive at the hotel—-nice and clean rooms—JUST PERFECT. And then we walked out of the hotel after half an hour rest, to explore the beautiful Lake City.
We planned—1st a boat ride, 2nd Ropeway(provided its open till 6 pm), 3rd Naina devi Temple and then some shopping(uske bina to koi bhi holiday puri nahi hoti hai :P . 2 boats, 5 people and we there in between the lake, admiring nature's manifold manifestations. Cool breeze—what a relief from the scorching heat of the plains. I just loved it. Clicking photos, making videos continues. All in all boating experience was quite different—-approx. 300 boats in the lake, different people, ducks on one side, the beautiful sunset on the other, it can be only seen and admired.
We could not make it for the Ropeway, as the entry was closed at around 6 pm. So, we headed towards Naina Devi Temple for darshan. Situated beside the Naini lake, it is small temple dedicated to Naina Devi. Lots of devotess can be seen buying candles, prasad in the nearby shops. It was a very spiritual experience. Finally, after Darshan, we did a bit of shopping. Do not forget to buy the famous Nainital Candles, when you are in Nainitaal—-red, yellow, blue,pink—-all colours,shapes and sizes,available in almost all the shops on the mall road. There was a riot of colours actually :) . Walking and walking, all 5 of us were damn tired :( , so we had dinner at Royal Kitchen in Mall road. Extremely delicious meal, more so because may be we were utterly hungry (No food has gone into our rather small stomachs from 12 pm). Then some more of shopping. after an energetic meal……and finally, all into bed by 11pm. Indeed the 1 st day of our journey, starting from getting lost to finding our hotel, lake ride, shopping, was a wonderful experience——-memories still fresh in my mind and will continue to linger :)
This trip was originally published on 'Spectrum Of Life'.
Frequent Searches Leading To This Page:-
Top Nainital Tour Packages With Prices, Nainital Honeymoon Package Price, Top Nainital Tour Package For Family, Top Nainital Tour Packages For Family, Top Nainital Tour Package For Couple From Delhi, Top Weekend Getaways From Nainital, Top Weekend Getaway From Nainital