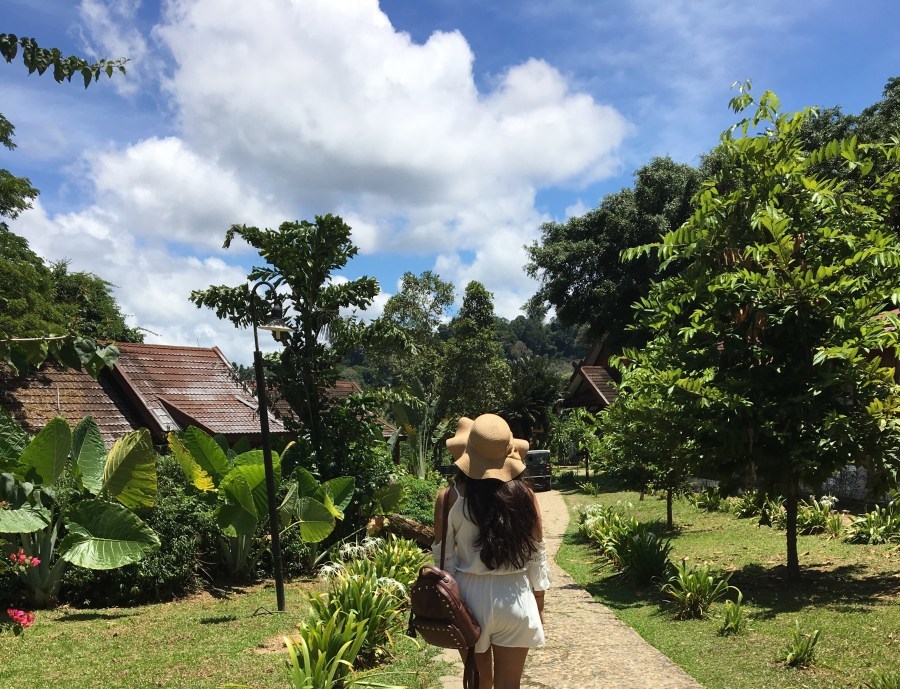 After spending almost a week in Kuala Lumpur, exploring the little nuances of the city, we took a weekend getaway to this old virgin tropical rainforest - Taman Negara! At 130 million years of age, Malaysia's Taman Negara rainforest is the oldest in the world. Covering 4,343 square kilometres, the national park is one of Malaysia's biggest draws; its dense jungle and fast-flowing rivers pulling in thousands of tourists every year.
We left Kuala Lumpur rather early on a Saturday, before dawn broke behind the hills. I watched the city wake up to the most spectacular sunrise and then left it behind me altogether. You know, I was extremely surprised with my ability to stay wide-awake on the road trip, even after waking up at 3 am. In any other case, sleep deprivation and me are like oil and water; they do not go well together! Jokes apart, travelling and road trips, especially, excite me to another level. I cannot even put into words what road trips teach me, how much they inspire me, and how much I love going on them. I could practically live in a car! Our journey to Kuala Tahan from KL was roughly 4 hours long. Speeding past lush green pastures, ascending mountain slopes, slowing down at hairpin bends and disappearing into tunnel portals only to see another mind-blowing landscape on the other end, was a road trip take away. Majority of the Malaysian highways cut through large-scale palm tree plantations and peninsular regions, owing to oil extracting companies. You may also get to see buffaloes cooling off in the shallows and macaques stalking the banks of the Tahan as the jungle closes in. Credit to the Malaysian government for keeping the country so green and pure!
Late into the morning, we reached the entry point from where we had to take one of those creaking wooden boats across the river that surrounds the island to the resort. Although the village is teeming with budget stays, we stayed at the pricey yet lovely Mutiara Resort across the river. It is the only resort in the middle of the rainforest surrounded by natural beauty and purity. I was completely mind-boggled by the organic, raw structures and the placing of the property. The river, the village in the distance, massive green trees, a clear blue sky above and the sun rays creeping in through the branches of the canopy, it was all there! Here is paradise on earth!
We savoured the local food in the floating shacks on the Tembeling River, went canoeing in the evening and explored the jungle that day. After a short nap, refreshments and dinner, we felt a bit adventurous, and so - midnight trekking! Although I was quite upset that we didn't spot any big animals, we did get to see some new species of insects and birds. I loved the dark and spooky night for its mystery, while Payal was paranoid for most part of it.
The next day, we woke up to the drone of cicadas, the chirping of new bird species and a myriad of other unfamiliar sounds that formed a consistent cacophony unique to rainforests. After a heavy Sunday breakfast spread, we took off on another morning trek into another part of the forest leading to the canopy walkway! I was most excited about this part of the trip because of how much I had heard about it and to strike it off my bucket list! It is the world's longest canopy walkway and I walked steadily on. I stopped in the middle only to see all shades of green surrounding me. Above me were some of the oldest treetops with massive tree trunks, below me was a carpet of green leaves and I found myself lost in the most extraordinary way.
We left this incredible jungle that afternoon. It was terribly hard for me to bid it farewell, but I let go. It's strange but I find it extremely difficult to leave such beautiful places behind me; but somehow it's easier to let go of people. I wonder if that happens to just me, so I'd like to know from you too. The drive back to Kuala Lumpur had me awestruck with the changing cloud patterns that gracefully veiled a sky painted with hues across the spectrum.
Walking on the world's longest canopy walkway, visiting the Aborigine village, trekking under a sprawling rainforest canopy, climbing the highest mountain in Peninsular Malaysia, midnight treks, caving, fishing, camping and observing wildlife was an experience of a lifetime. If you love tropical rainforests and outdoor activities, Taman Negara will definitely not disappoint you.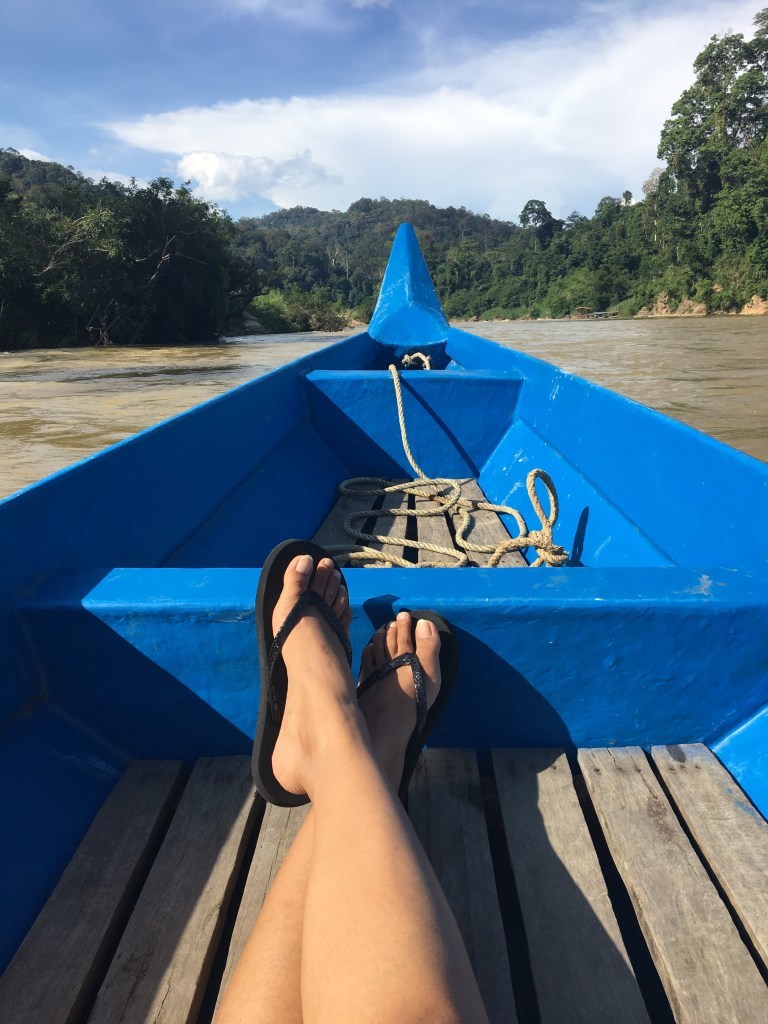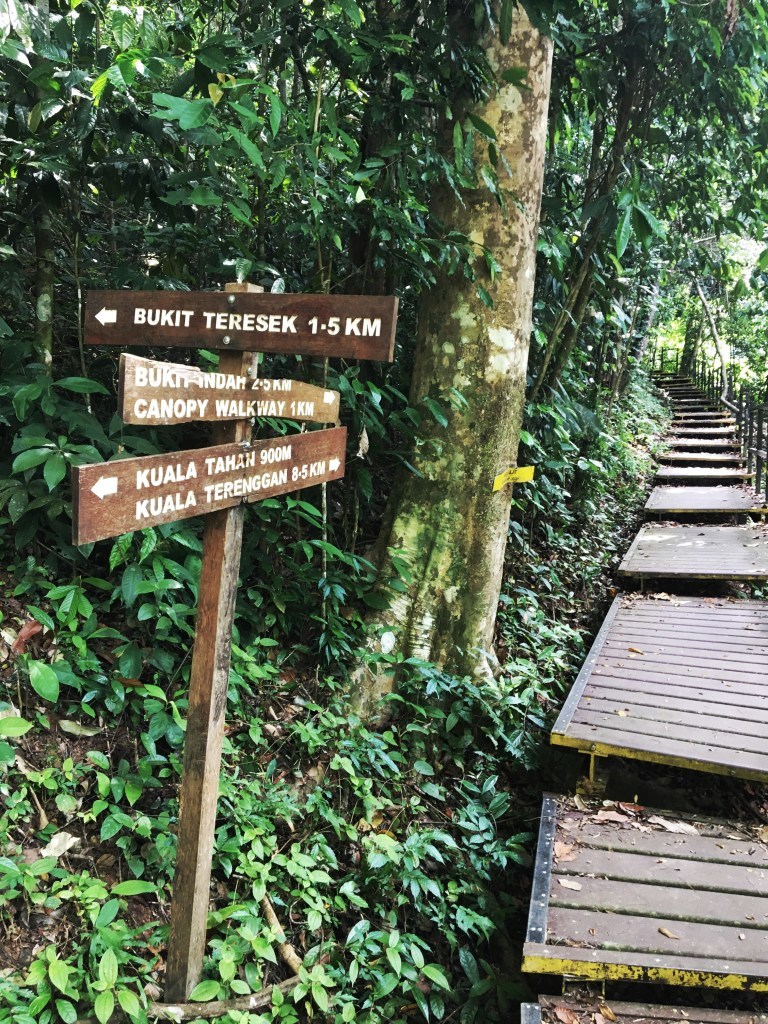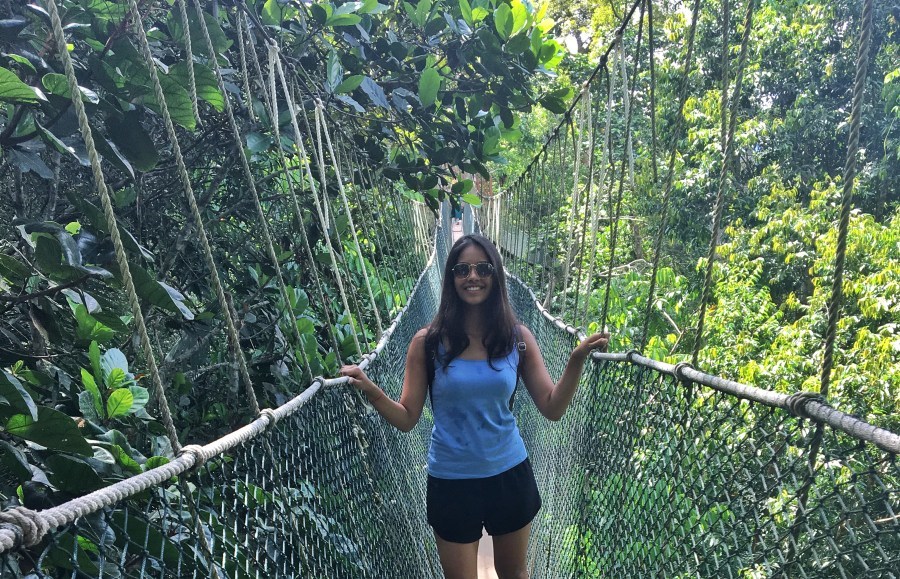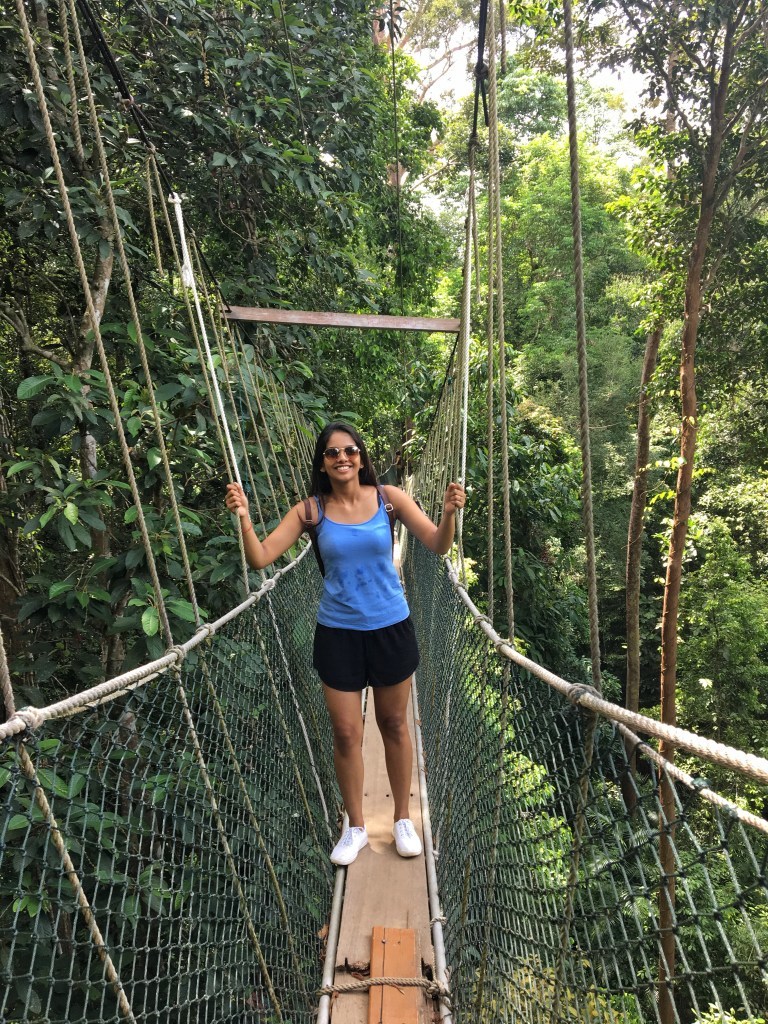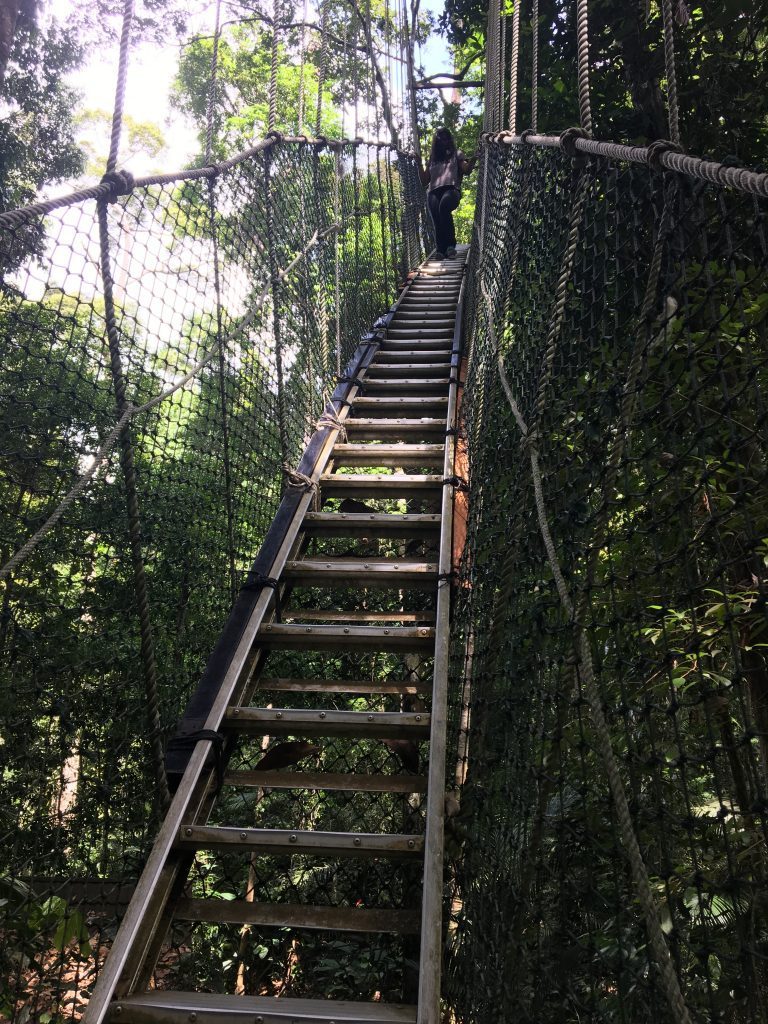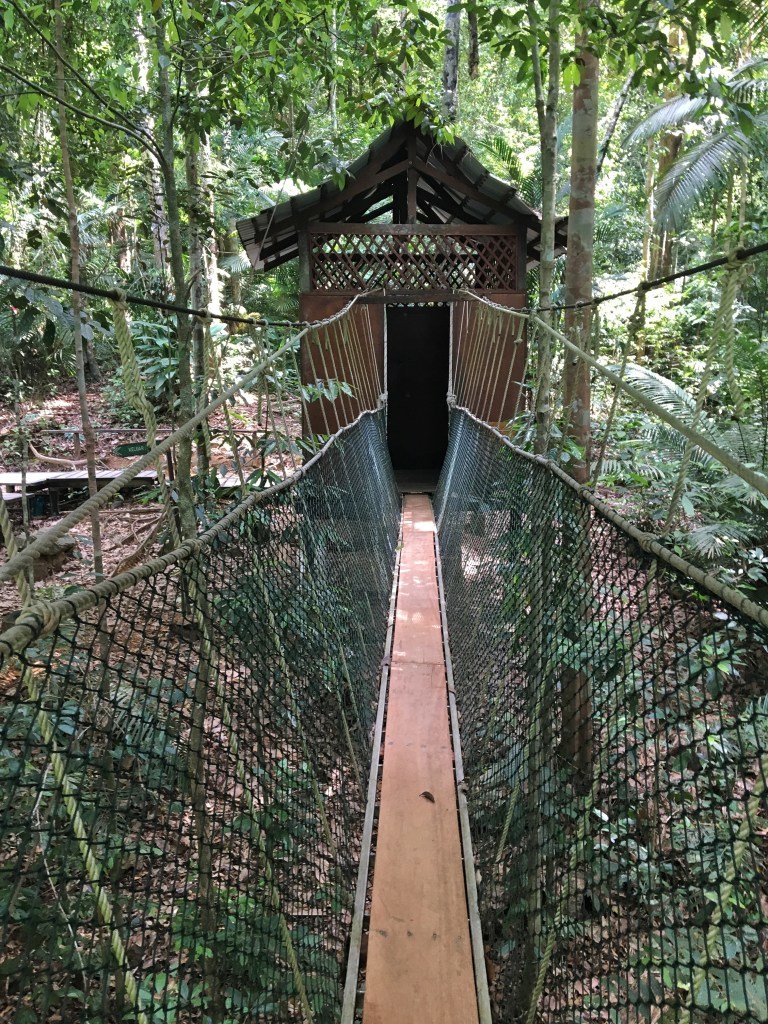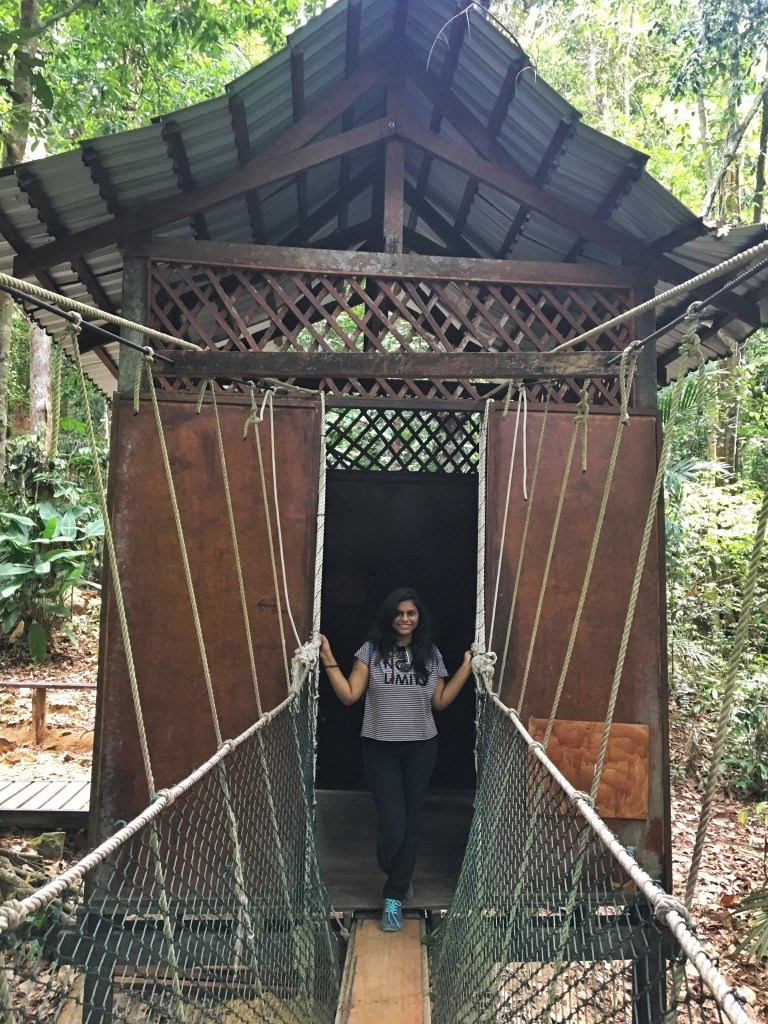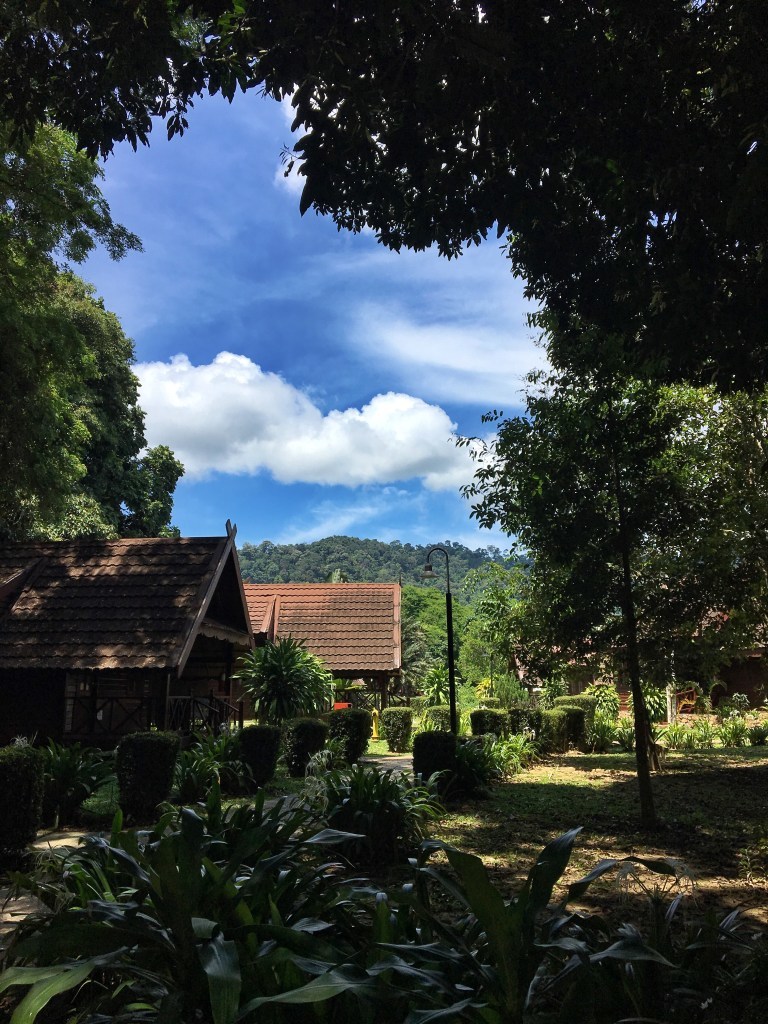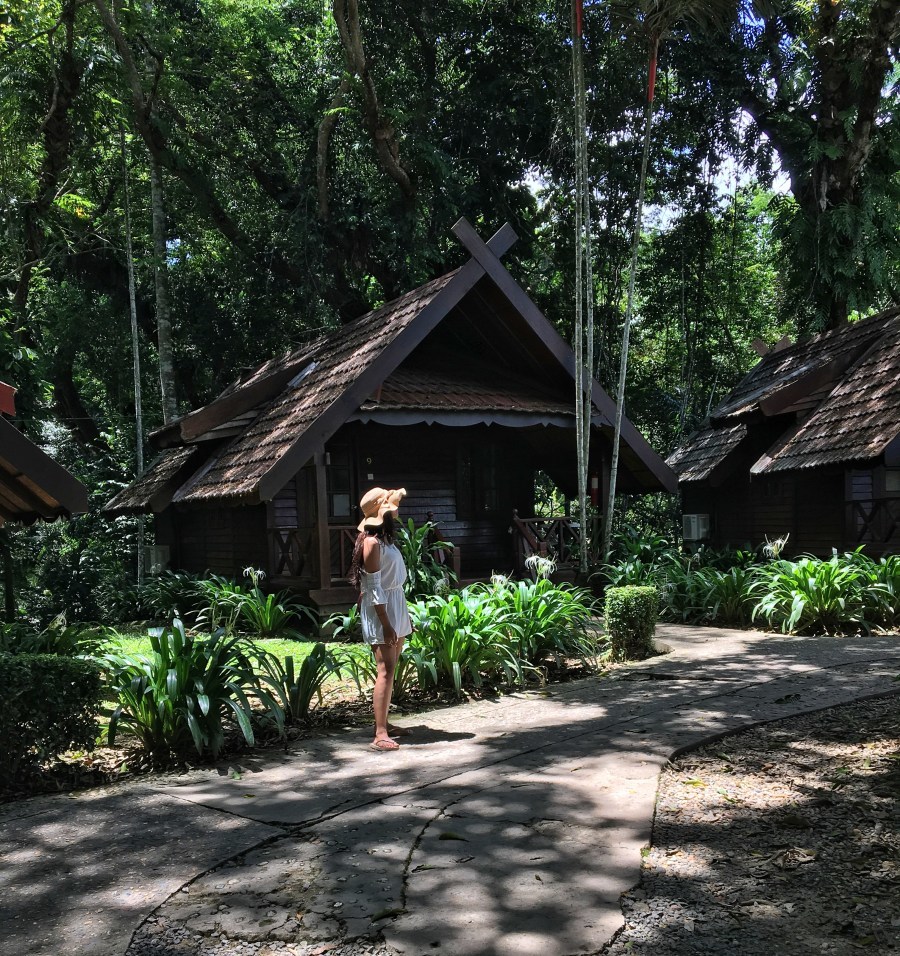 Hope you enjoyed reading this blog! Put down your thoughts in the comments below or you can email them to me. Stay tuned for more adventurous and exciting trips.