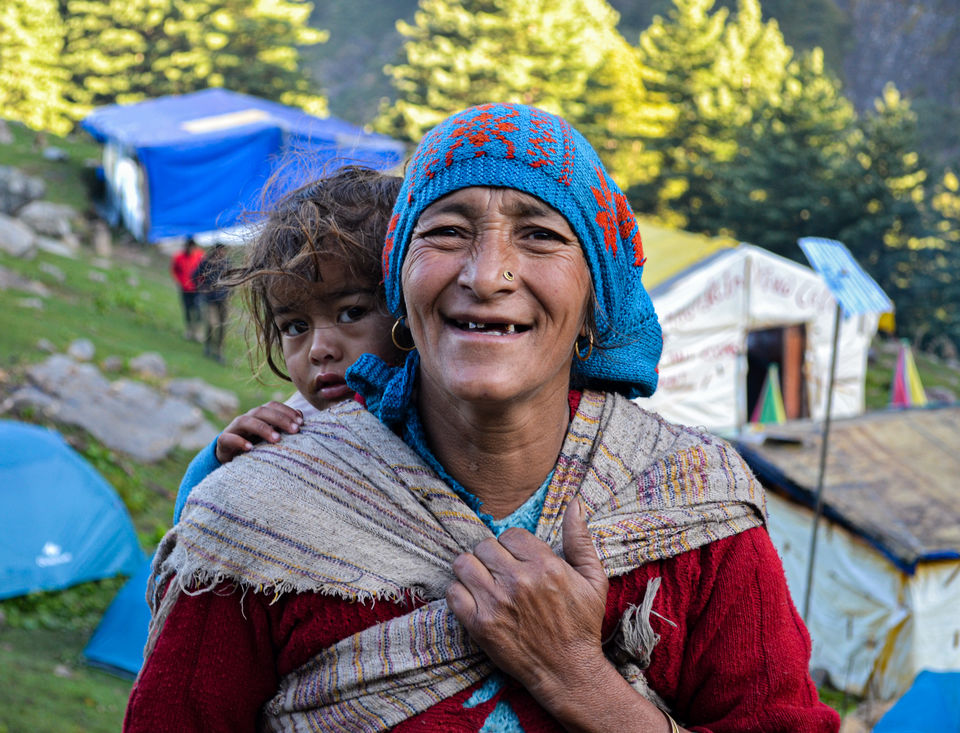 Sitting in my room with my cup of chai and feeling bored on a Sunday afternoon, I decided to open my laptop and dive into some old photographs(which by the way is my favorite pastime). As soon as I saw folder of "Kheerganga" it triggered a flood of memories and brought a big smile on my face. I could vividly remember each and every moment . As I was flipping through each photograph, memories were rushing back and soon I found myself lost in thoughts.

**Flashback**
Kheerganga was one of very firsts of my bucket list and when finally the plan of Kheerganga came to reality I could not hold my excitement. I started from Hyderabad with three college friends and three other friends joined in Kullu later. We took an early morning bus from Jhiri (Kullu) to reach Barshaini which is small village from where the trek actually starts.
I was overwhelmed by the beauty of that place. This was not my first trek but every time I go for a trek, I get excited like a baby. Trek was very steep at some places and easy at some.We had packed some paranthas for the trek. We sat near Parvati river and had our paranthas .
Now this is called lunch with a view. Last stretch of the trek was steep and most tiring. We were walking leisurely because we started early and had enough time to enjoy the phenomenal view around and click photographs on the way. I had heard and read so much about the place that with every step I was taking, anticipation kept building up and how.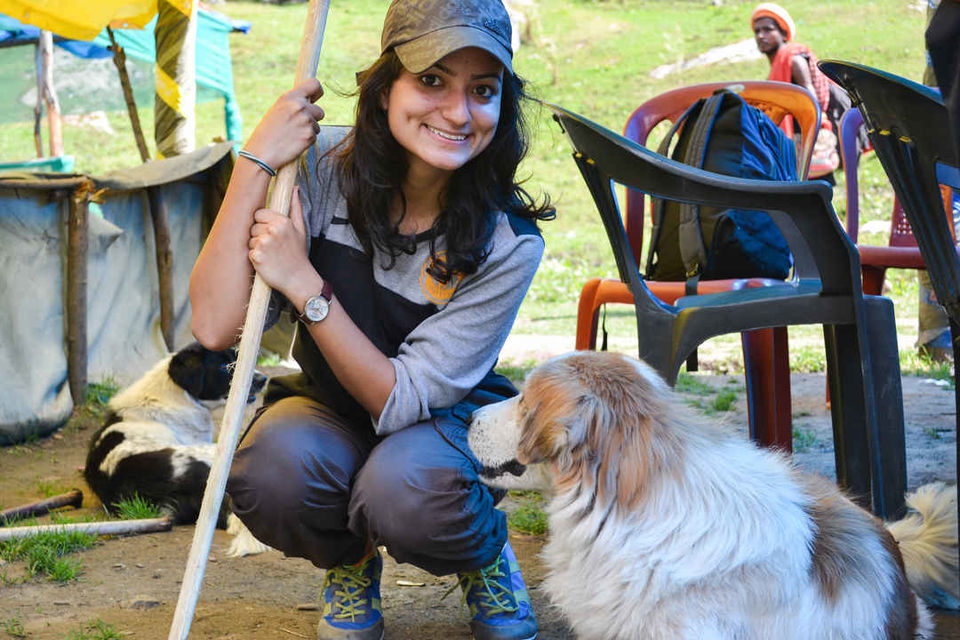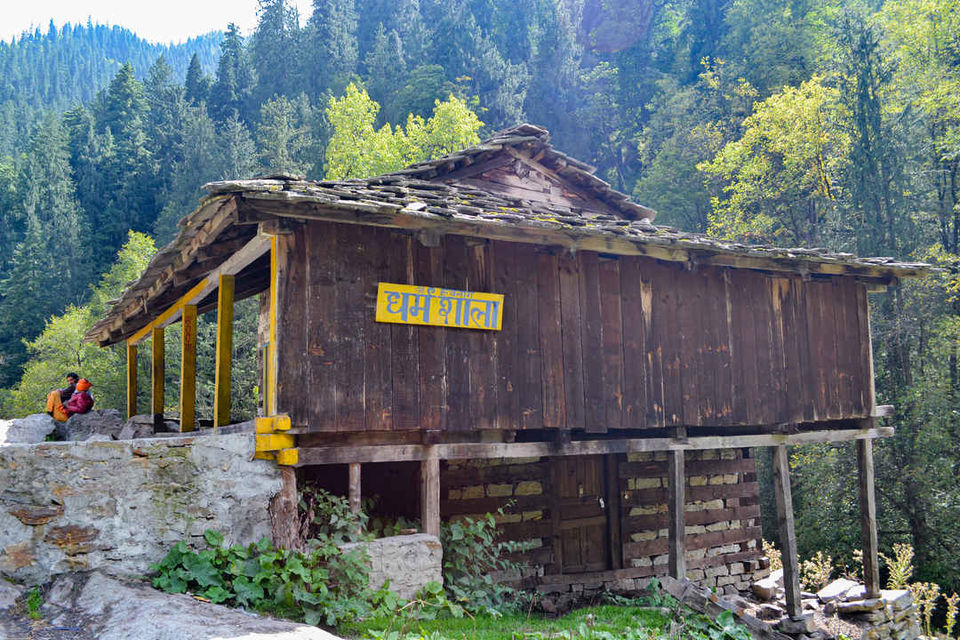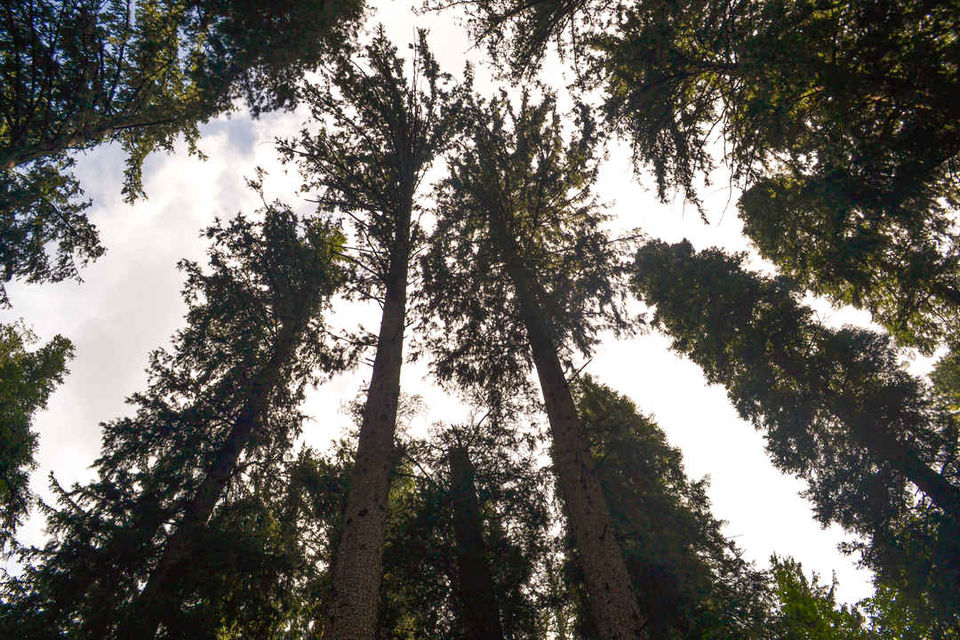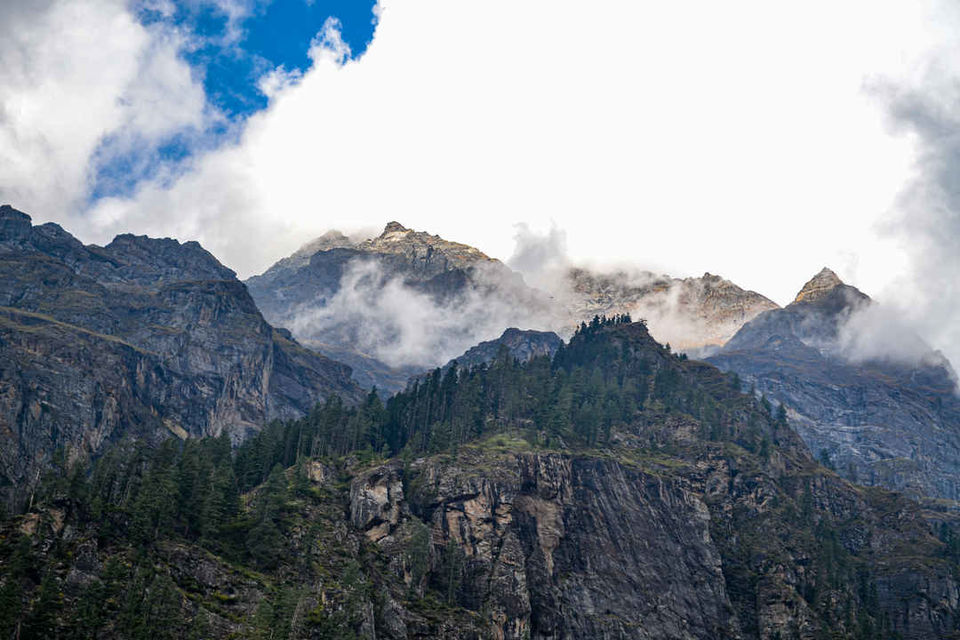 Finally, after trekking for approximately 4 hours we reached the top and boom! The view was not quite what I expected . The place was very much crowded with so many shops, hotels, cafe all around. It would not be wrong to say that I was a little disappointed at first. I could only see lots of people there. There were lots of tents also there. We booked two tents which costed us ₹1000 .
We kept our bags in tents and decided to have a bath in the famous hot water spring. And OH MY GOD ! I swear that was best bath I had taken in 24 years of my life. Totally worth the hype. It was so rejuvenating and refreshing. Tranquility is the word for the experience we were having. We spent around 2 hours in hot water spring. Sun was setting and it was time to reward our hungry bellies with some Maggie.
We had brought Maggie and a cooking pan with us. I always prefer bringing own food for two reasons. First, food at these places is quite costly and if you are a budget traveler, you would want to save every penny. Second, it is a lot more fun to cook at these places. Struggled to start the fire and finally 2 minutes wali Maggie took an hour to come to shape but it tasted like heaven.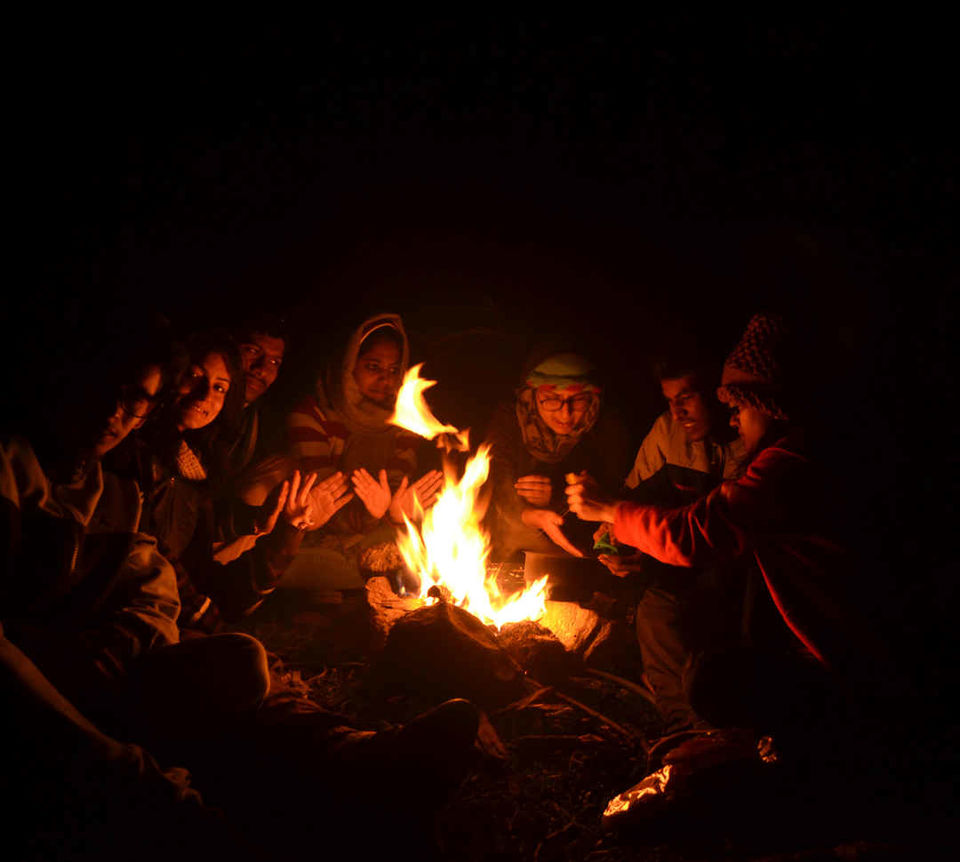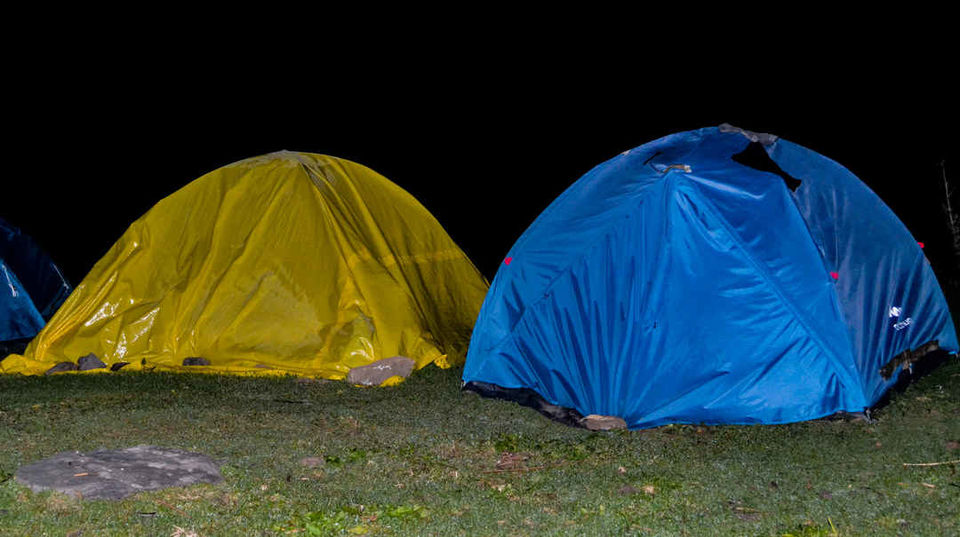 The chaos was getting calmer, people were fading away from sight, breeze was getting colder and night was getting darker.The only sound we could hear was of burning woods. Once the fire was over we lied down on the ground and stared at stars( my every time ritual). Oh ! what a sight it was. Sky was clear and we got lucky to witness milky way. We were lying close to each other to beat the cold, not moving for 2 hours. Not speaking a word, just staring at sky and feeling the cool breeze on our faces.I was in a state of pure ecstasy, having no thoughts of past or future. The mood was so serene and unreal.
Tents were comfy and we all slept well. Morning was as beautiful with sun rays peeping through mountains. Started to walk back. Also brushed our teeth with bone-chilling himalayas ka pani.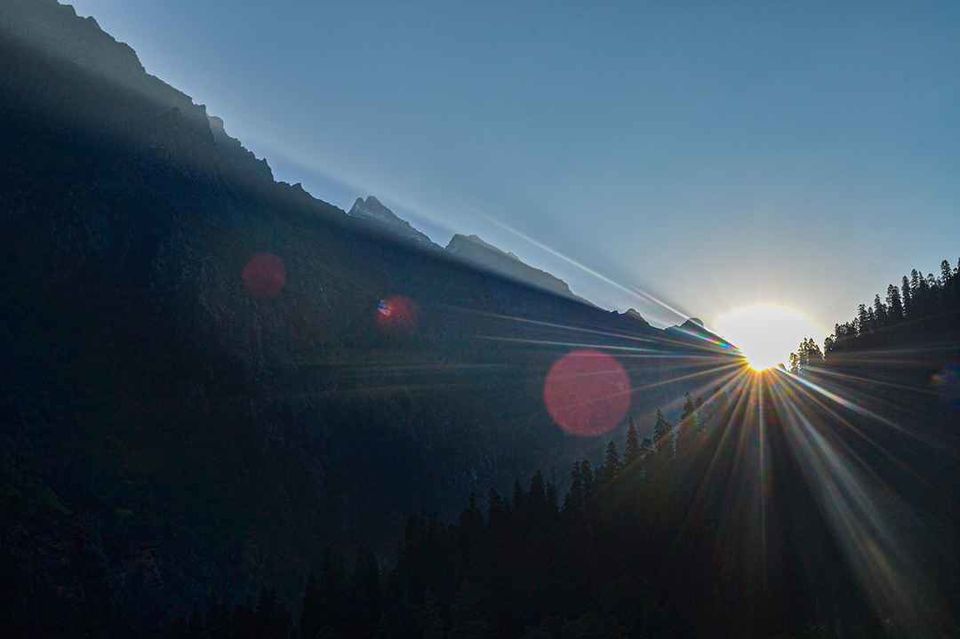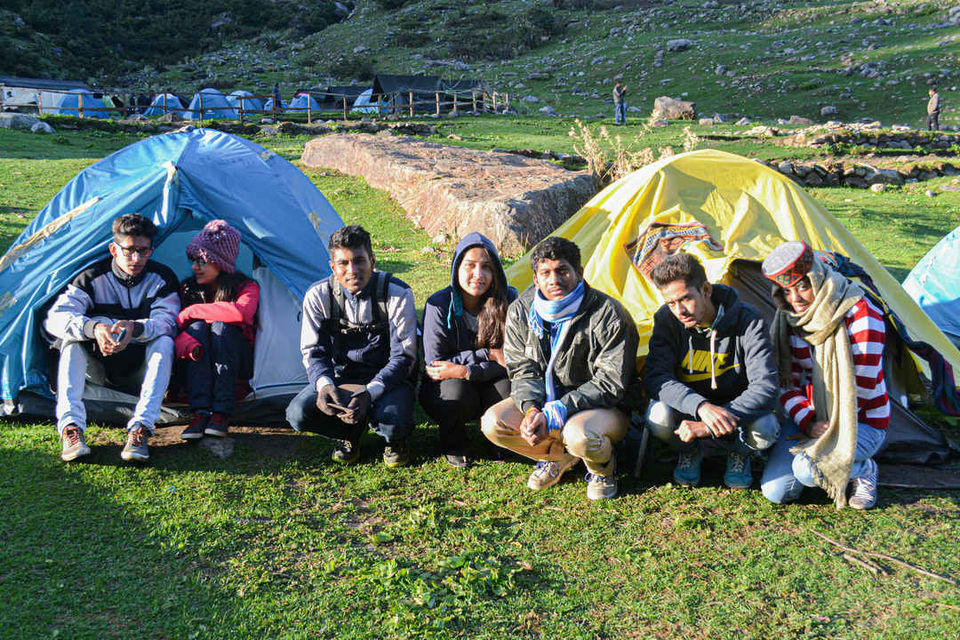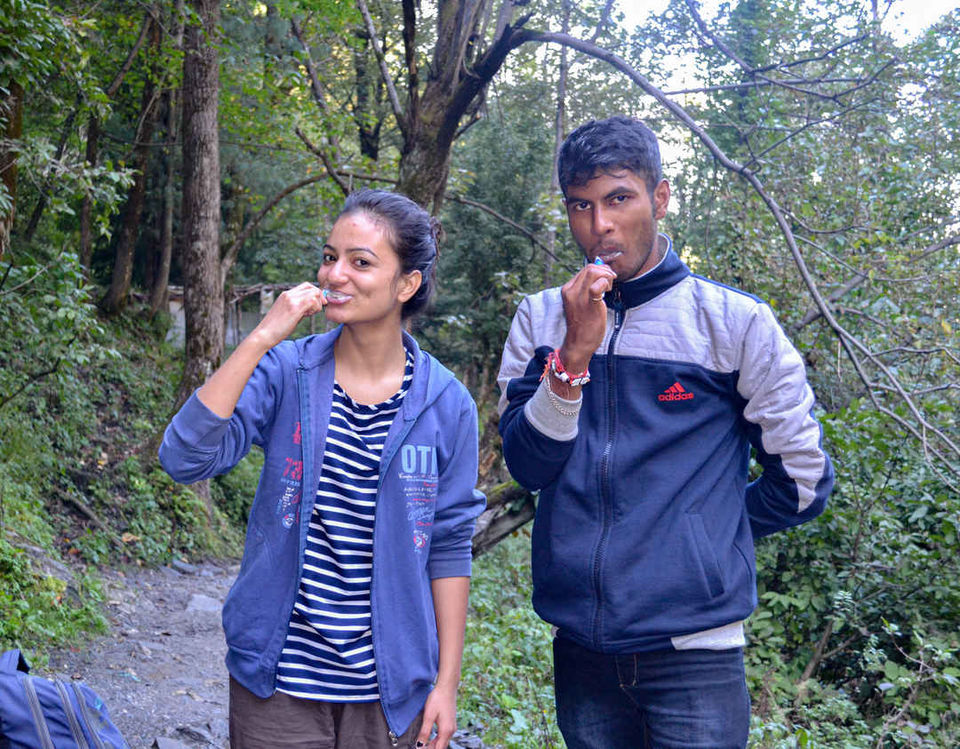 Legs were paining but the heart was happy.
**Present day**
And with the last photograph, I came back to reality. Feeling all nostalgic, I closed my laptop, still smiling and wanting to go back to the mountains again.