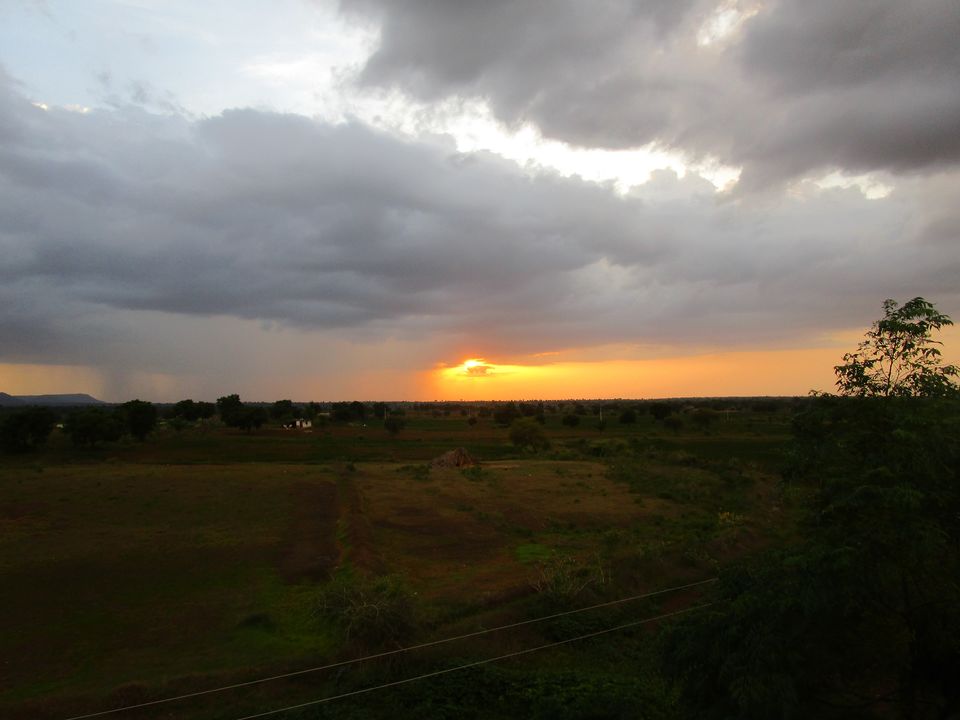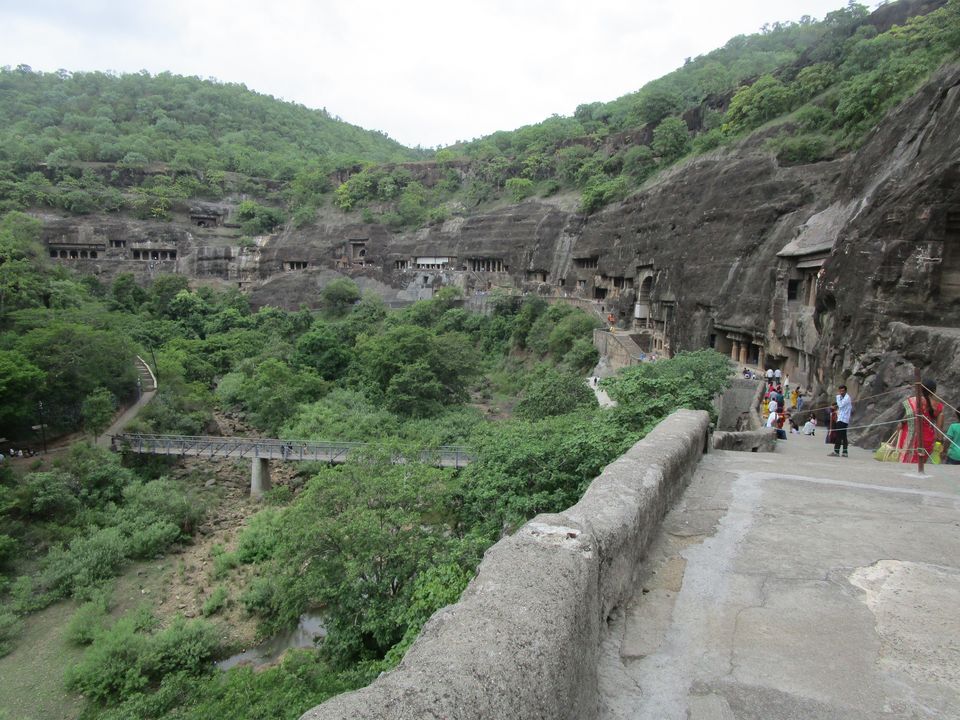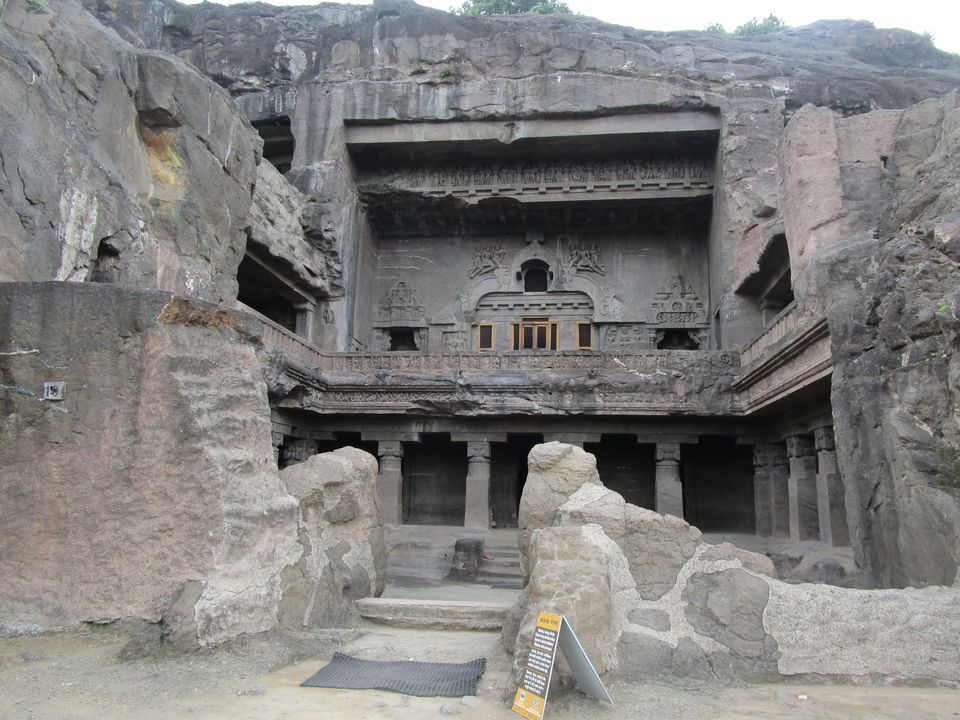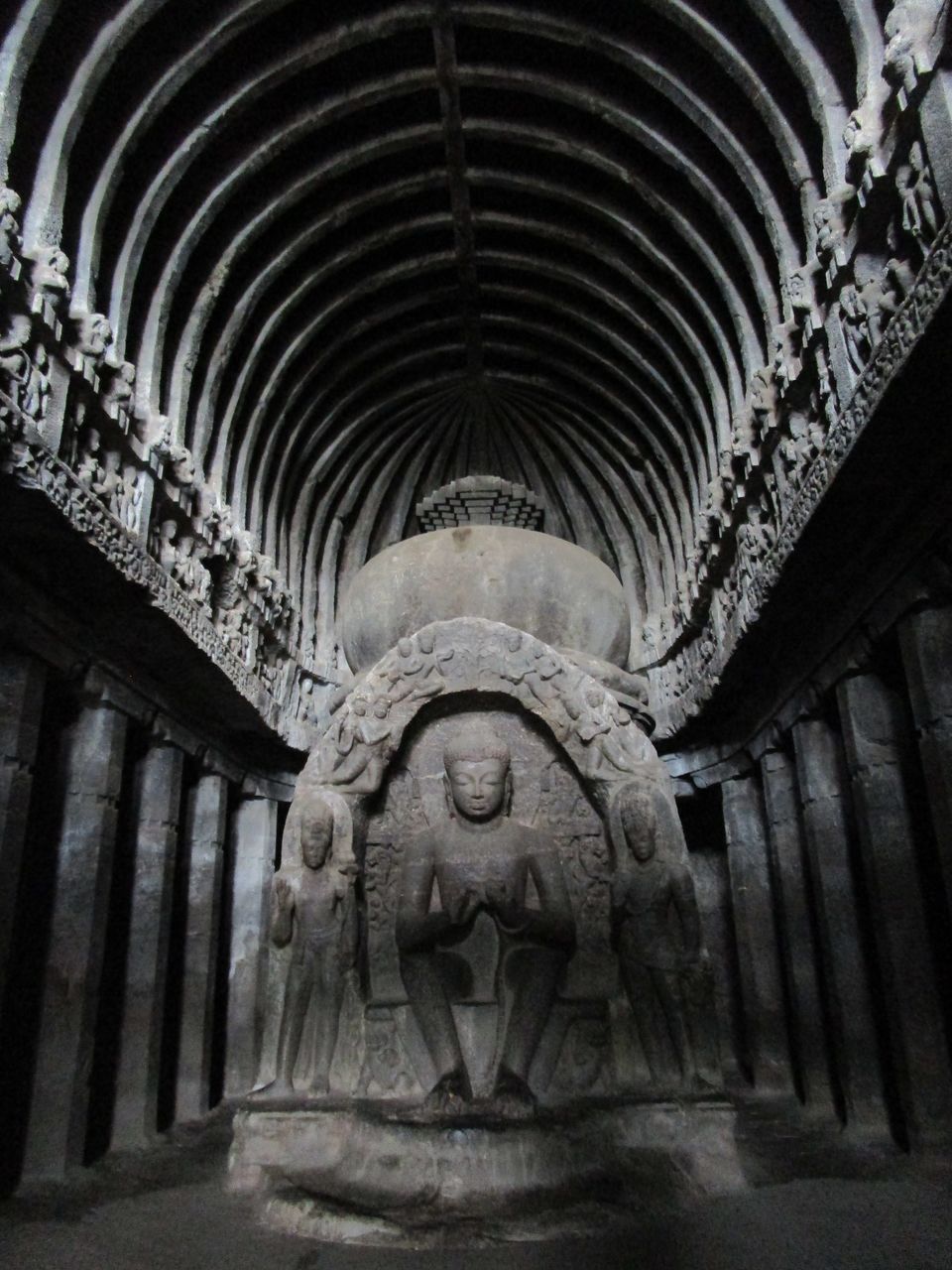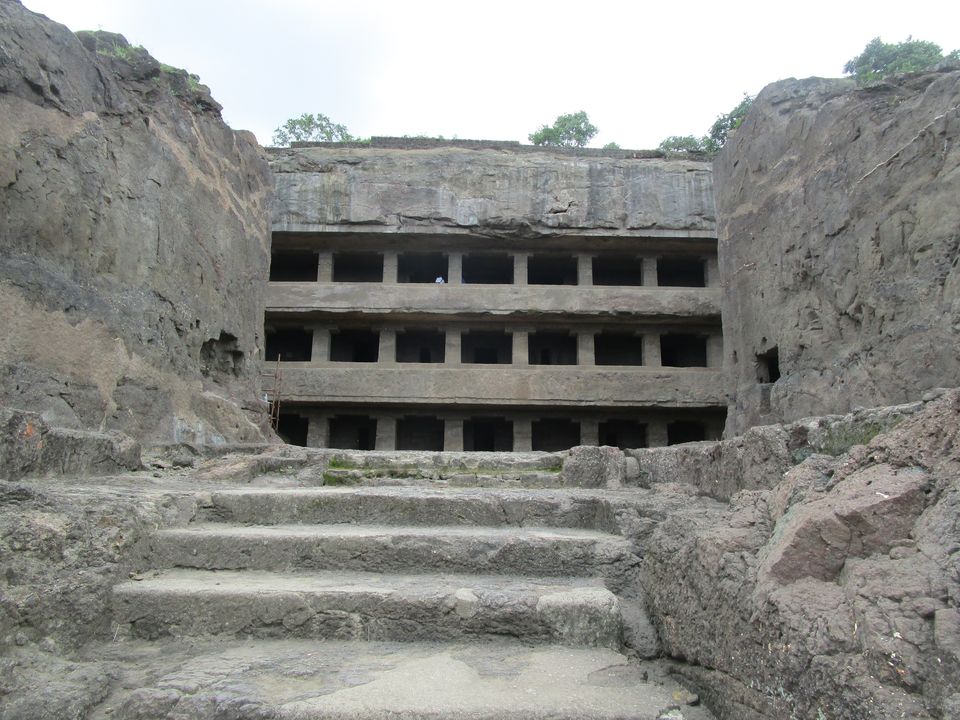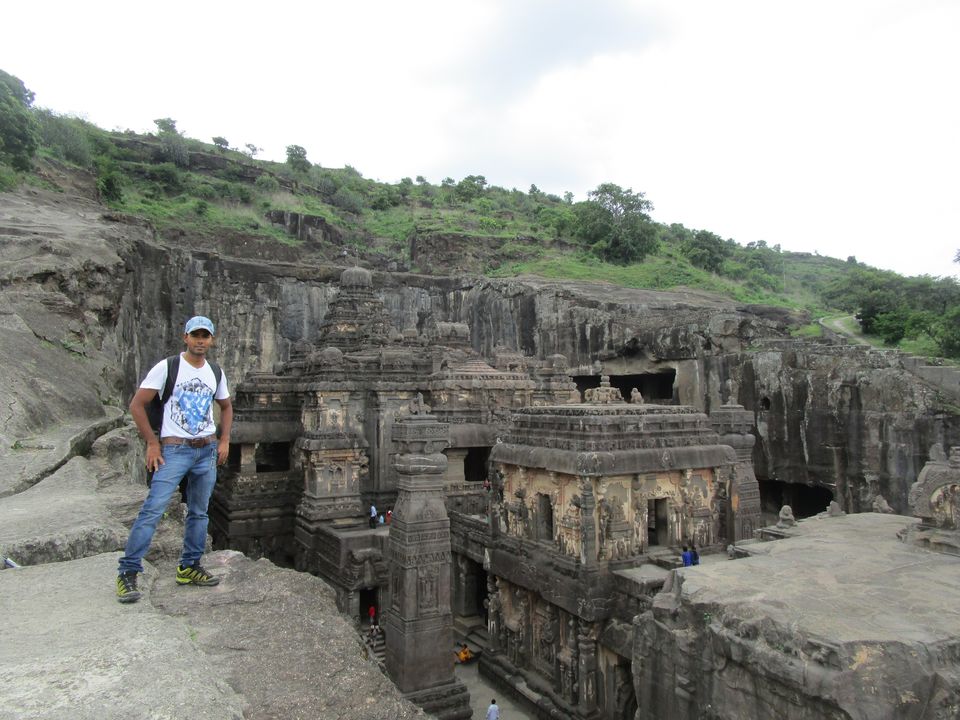 This trip was covered in 4 Days 5 Nights (3 Nights: in Train, 2 Nights: Hotel):
Night 1: New Delhi to Jalgaon: (Train: 12628 Karnataka Express, Dep: 21:15, Arrival: 13:18, Total Time: 16-17 Hrs)

Day 1: Jalgaon Railway Station to Ajanta: by Bus (1:30 hrs)
There are many stay options nearby Ajanta Cave, within 2 KMs range. So once you reach here book your stay first. This place has hills and is very open, I am sure you would love to go on walk in evening or next early morning here.
There are two Ajanta Cave, the real one and fake/duplicate one (free entry). The duplicate one made by Japanese where you can get all the information required about real Ajanta Cave. They have even done cloning of few caves which looks like it is real but when you touch it, you will find out it's not stone but some stuff. If you are not tired you can visit the duplicate one same day itself and the real one next day.
Day 2: Visit Ajanta Cave and take bus/taxi to Aurangabad
If you have small back pack, I would suggest you to checkout by 9:00 AM. And then Visit Ajanta Cave and after spending 5 to 6 hrs there, head to Aurangabad city which is approx. 100 KMs from there.
Ellora Cave is more beautiful than Ajanta Cave and has more caves. But Location wise Ajanta is far better than the city crowd of Aurangabad. Aurangabad is a small city, and I think you won't even like it much. However book your stay as you have to spend one night here.

Day 3: Visit Ellora and Overnight Train Journey to Mumbai.
Check out from Hotel by 9:00 AM and head to Ellora Cave which is 30 KMs away from the city. In Aurangabad, people or auto/taxi driver will say that you can visit this and that places as well apart from Ellora, but trust me, you won't like them. Just stick to Ellora Cave Plan. If you want to save money, don't reserve any vehicle for whole day. You can get auto/bux/taxi very easily. You will have enough time this day, so explore Ellora and nearby hills well. Now you can directly head to Aurangabad railway Station have dinner nearby and start your overnight journey to Mumbai (7 to 8 hours)

Day 4: You will reach Mumbai early in the morning. If your connecting train from Mumbai to New Delhi is late or you have enough time, you can utilize it by visiting places/beaches in Mumbai. Take Train from Mumbai and start your overnight journey to New Delhi. I would suggest you to book Garib Rath or Rajdhani that will take approx. 16 hrs of time reaching New Delhi.

My travel Summary:
31 Jul 2015 (Friday Night): New Delhi to Jalagaon (18 hrs. by train)
01 Aug 2015 (Saturday): Jalgaon to Ajanta (1:30 hrs by bus)
02 Aug 2015 (Sunday): Visit Ajanta Cave, and then headed to Aurangabad
03 Aug 2015 (Monday): Aurangabad to Ellora to Aurangabad
03 Aug 2015 (Monday Night): Aurangabad to Mumbai
04 Aug 2015 (Tuesday): Mumbai to New Delhi
TIP: Just make sure, your train ticket/birth is confirmed and you carry very light backpack to enjoy your journey.