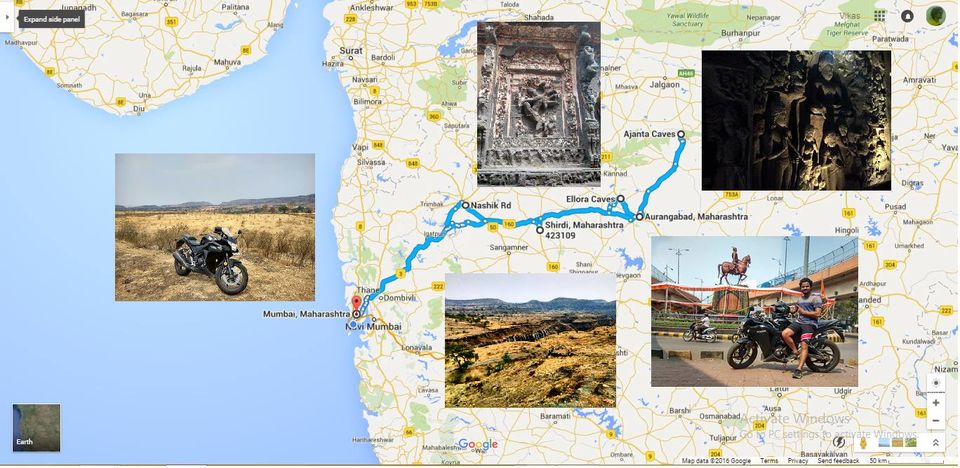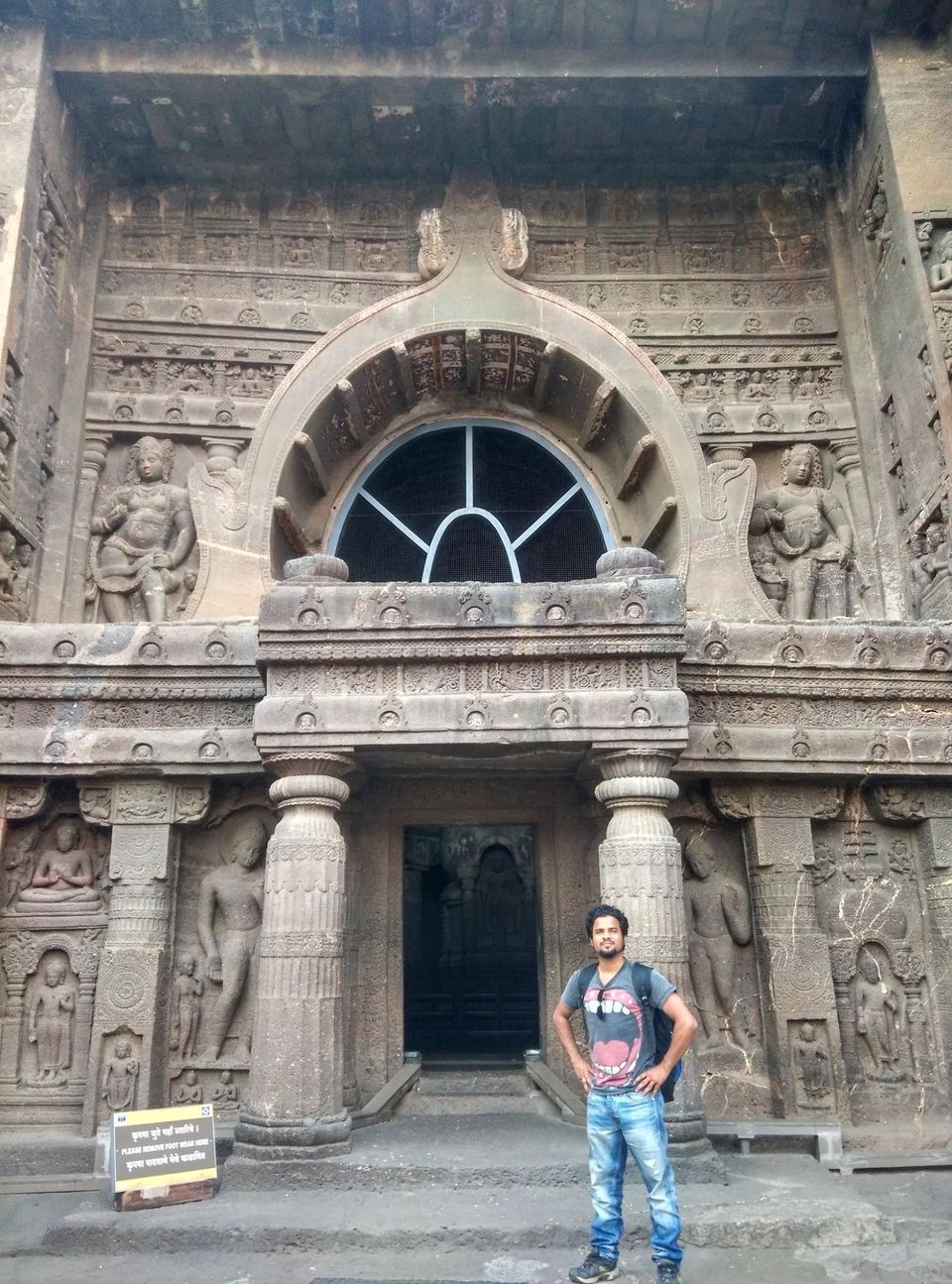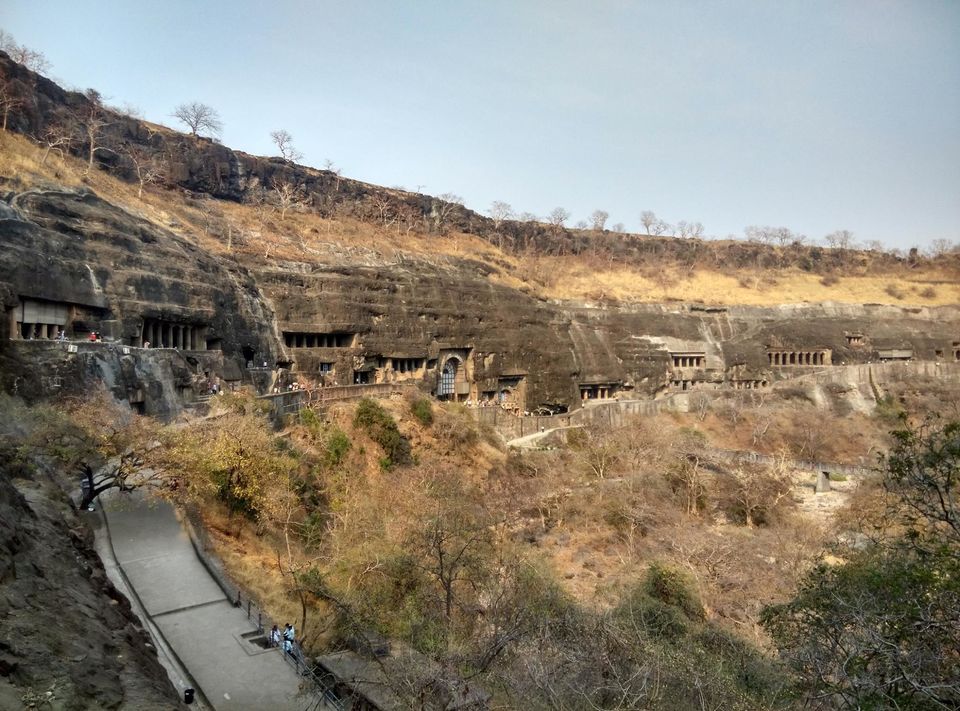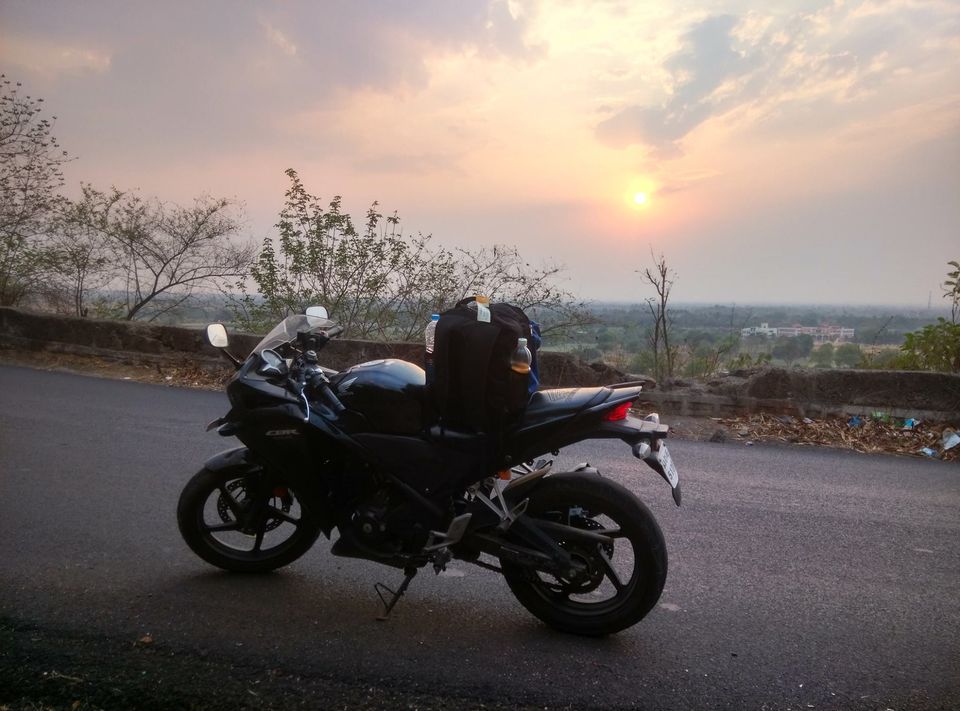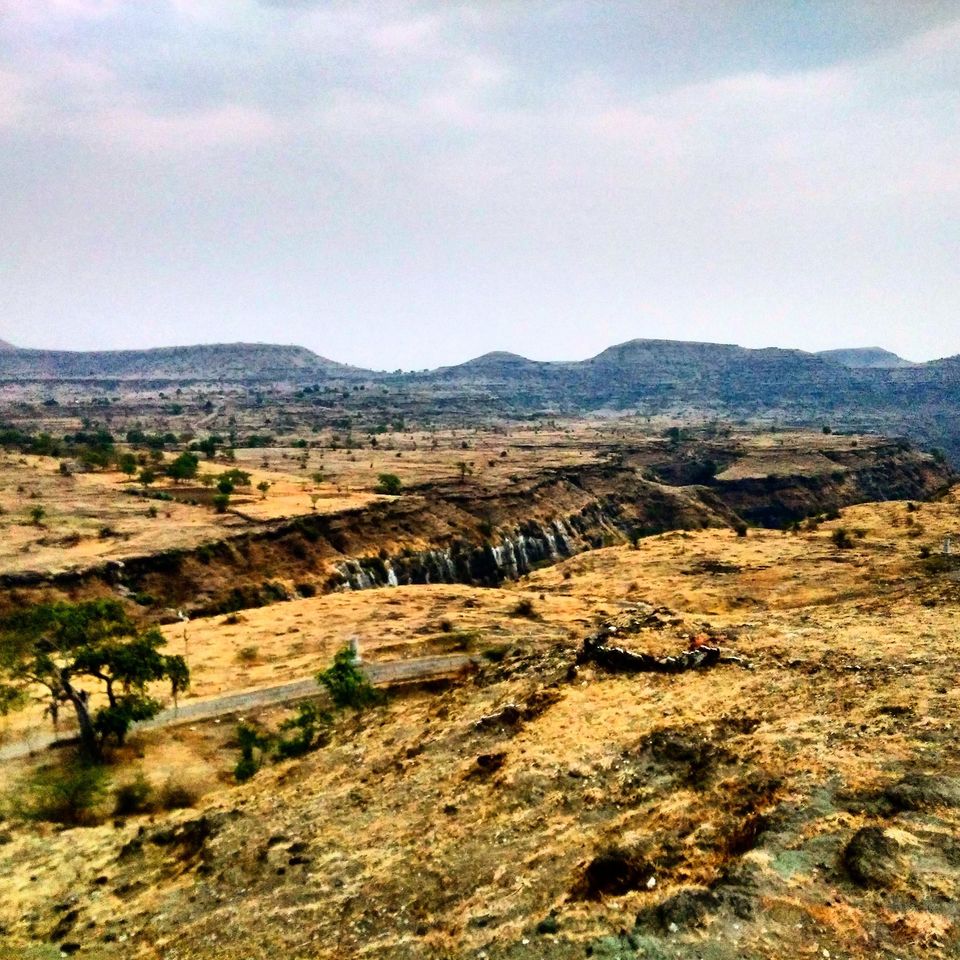 The trip that was long due after my moving to Mumbai 9 months back. Having made a list of places that are of tourist interest even before moving here, it was the last long weekend that I had got time to make it. This was my first bike trip in Maharashtra only after my previous one in October'15 to Shimla from Delhi, could not go on bike trips because of the cold weather in the North. Though it was 1060 KM it took more time to ride than my regulars owing to the bad condition of the roads in Maharashtra, the first 150 KMs out from Mumbai towards Nashik was the best with quite some fantastic view points. After Nashik and towards Shridi or Aurangabad and the entire stretch to Ajanta Caves the roads were not conducive to riding and not to mention the heat during these times. Anyways it had been a while I went on a solo bike trip that I did not think twice to start on the Good Friday, after a few hectic days of work on a client proposal, and the details of the itinerary are as follows:
Day1Mumbai to Ellora Caves, 350 KMs: Started at 10 AM and reached by 3 PM, spent few good hours at Ellora caves Ellora Caves to Aurangabad, 30 KMs: Reached by 7 PM after visiting Aurangzeb Maqbara on the way followed by Bibi ka Maqbara, a poor replica of Taj Mahal but nontheless worth a visit atleast in the nights. Missed Daulatabad Fort, a place of interest on the same path.
Day2 Aurangabad to Ajanta Caves, 110 KMs: Started at 12 PM and reached by 2 PM. This mere 100 KMs took me almost 2 hours to ride, I could not believe the state government's lack of interest in ensuring a good road connectivity to one of the World Heritage Sites in India given it is visited by many tourists including foreigners Ajanta Caves, 1 to 28: It takes a considerable time to check out all the caves and depending on your levels of interest in the detailing of the sculptures/murals/history it would take 2 to 4 hours Ajanta to Aurangabad: Started at 6 PM and reached by 8 PM, got some time to click few wonderful pictures on the Western Ghats during the dusk
Day3 Aurangabad Free Roam: Went around the city for 2 hours to get a feel for it, my customary routine. And the best thing about this place is that Hindi here is spoken in a similar fashion to Hyderabadi Hindi Aurangabad to Shirdi, 110 KMs: Started by 1 PM and reached by 3 PM, another bad stretch of roads, my tyres took a lot of damage riding on these roads. Shirdi to Mumbai, 250 KMs: Resumed my ride after a 2 hour stop at Shirdi and reached Mumbai by 9 PM, just by the end of the first innings of IND vs AUS T20 match.
Frequent searches leading to this page:
maharashtra tour packages from delhi, top maharashtra tour packages with price, family holiday packages in maharashtra, honeymoon packages in maharashtra, honeymoon packages from mumbai, international honeymoon packages from mumbai