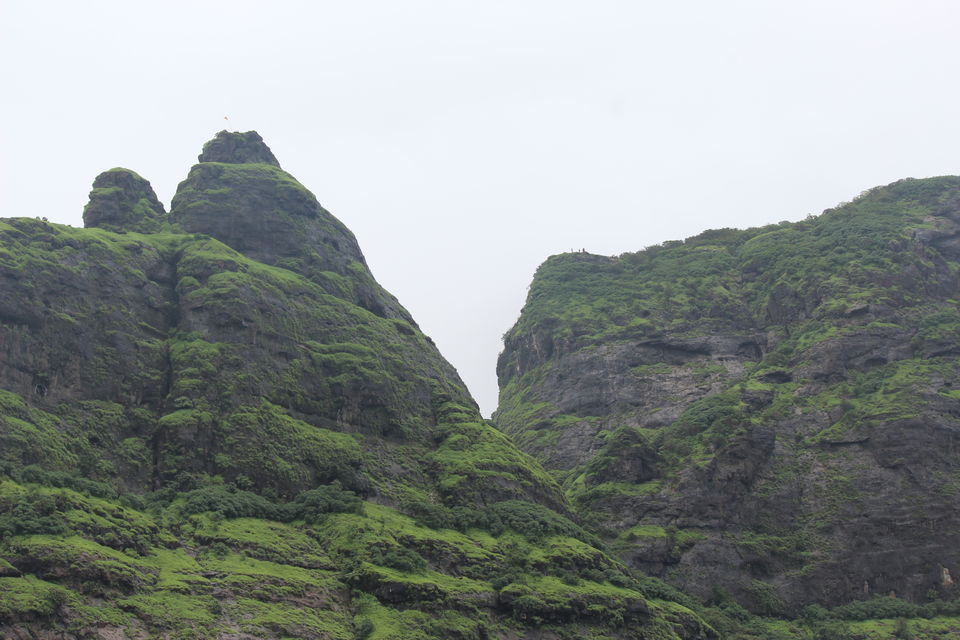 Mumbai is enjoying that rare season of winter for a few days. Before this pleasant spell of cool recedes, you should plan a weekend trek to the Western Ghats! If you happen to be close to Panvel, I have a nice little hike for you that'll give Matheran a run for its money. You no longer have to put up with crowded streets full of pony-ride vendors or return with your shoes coloured blood-red (thanks to the red mud of Matheran). Panvelites can now breathe some fresh in less than an hour's drive on a trek that begins from the base village of Prabalgad.
Where Is Prabalgad?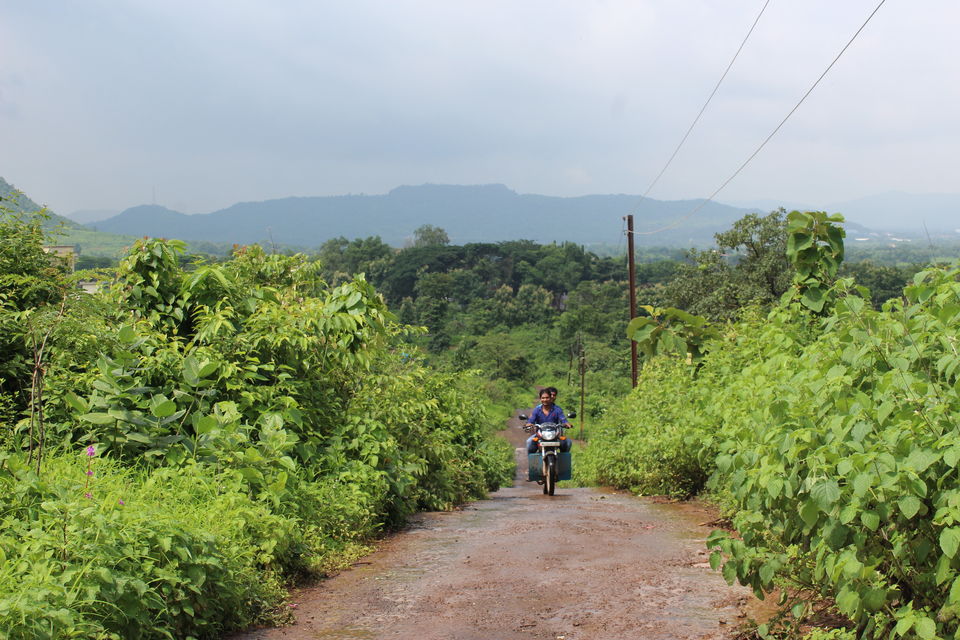 Prabalgad lies in Maharashtra's Raigad district at a distance of 15km from Panvel (nearest railway station) and 27km from Mumbai (a 90-minute drive). If you trek in monsoon, the roads can be a bit muddy and slippery, so make sure wear hiking shoes with good grip. After you've parked you vehicle at the base of the hills, you will notice a pointed peak next to a plateau-like range. The plateau is Prabalmachi, and the peak, Kalavantin.
Difficulty Level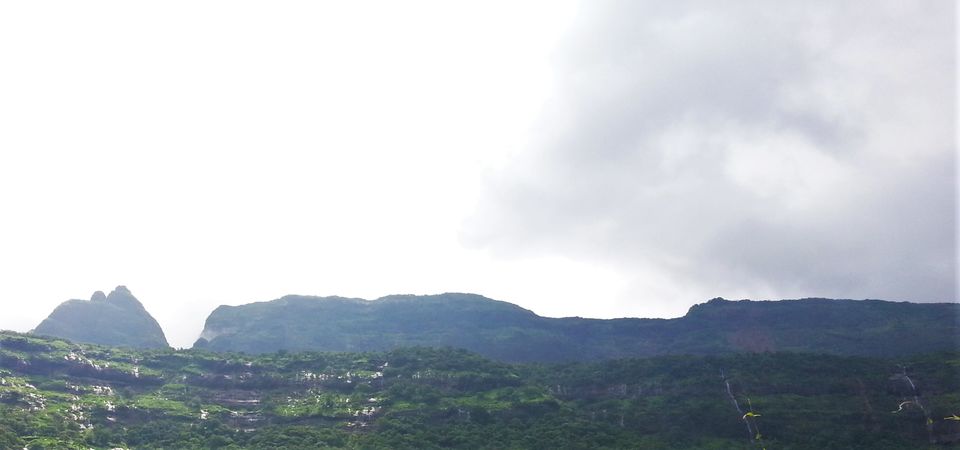 The destination is clearly visible from the base, and it looks almost impossible to scale so great a height (2,300 feet). This hike takes roughly 3 hours each way (excluding breaks), so start early. The trek is easy, with gentle inclines and steps (formed by rocks). But it can be a bit tiresome for those who don't walk very often. So, take a lot of short breaks to catch your breath and take pictures.
It is a good idea to leave Mumbai before 7am so you miss the morning rush and can do most of the uphill climbing when the sun is mild. It also helps to reach the top at lunch, so you can eat when you are most hungry. Descent should always begin in the afternoon so you reach the base before sunset. You have better chances of avoiding injury in the natural light.
The Route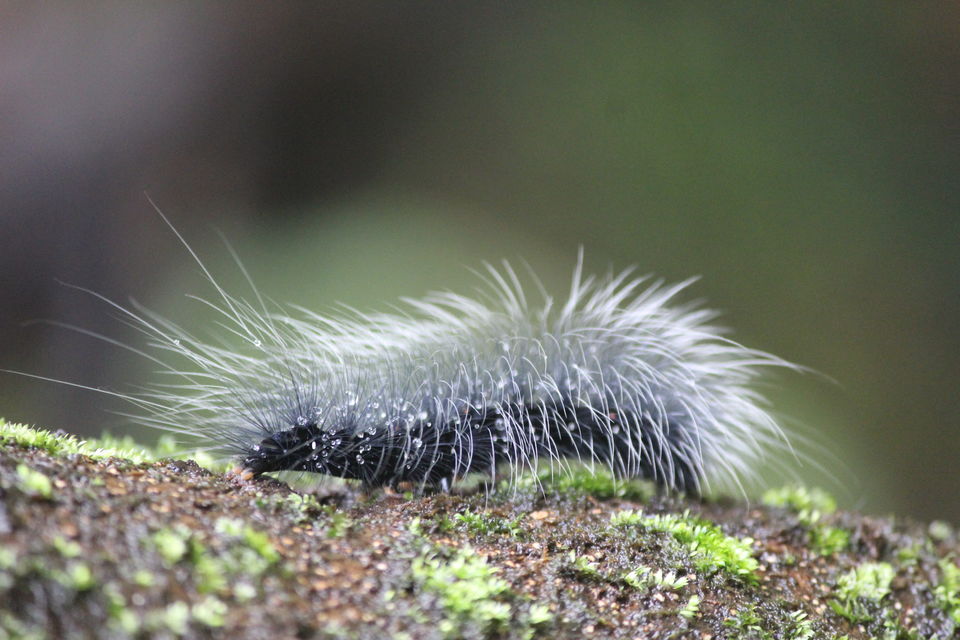 The trek can easily be completed without a guide. It is DIY mainly due to the number of other trekkers you might find if you do this on a weekend. Even otherwise, the trail is marked and quite self-explanatory. It is hard to get lost when there are no confusing ways. The hike begins with a short walk on a meadow, and then you reach a narrow path in the mountain. This is where the trail begins. Early in the hike, you will come across a broad path with steps (made of tree-roots). Gradually, the path narrows and also winds through dense foliage, the large leaves shielding you from the sun (and rain).
Once you reach the top - a plateau with lush meadows and a flag pole - the view leaves you spellbound. You can see most of Raigad and beyond from up there and the clouds look like they can be touched. This is also when you should rest for at least an hour before beginning your descent.
When To Do This Trek in Prabalgad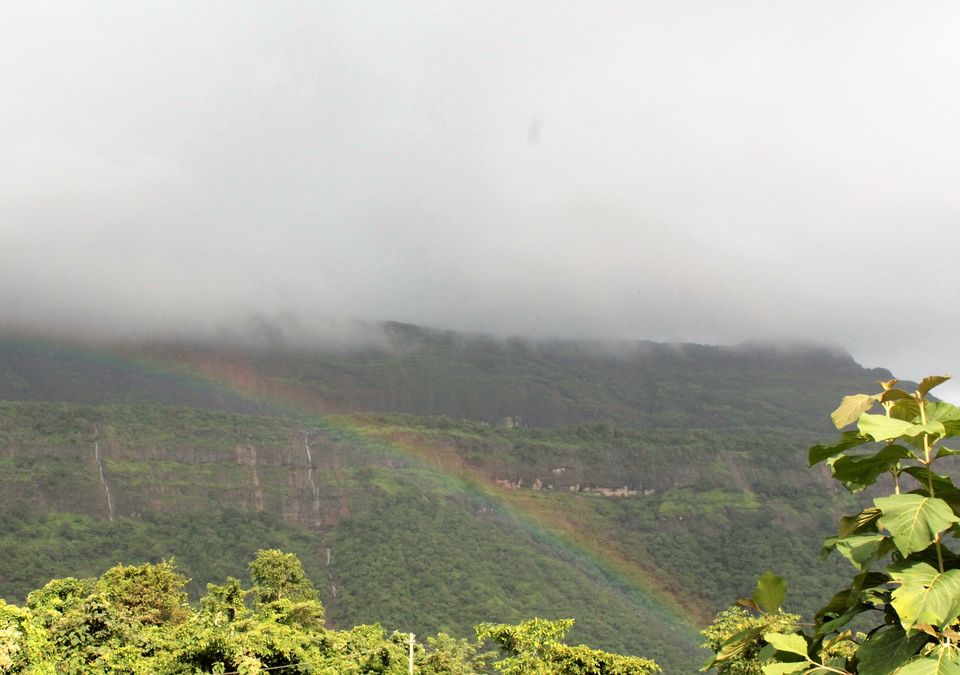 Monsoon is a beautiful time to trek here as you see a lot of waterfalls, and if you are lucky, rainbows when the sun shines after it has rained. After the rains, winters remain the best time due to the pleasant winds.
Where To Eat in Prabalgad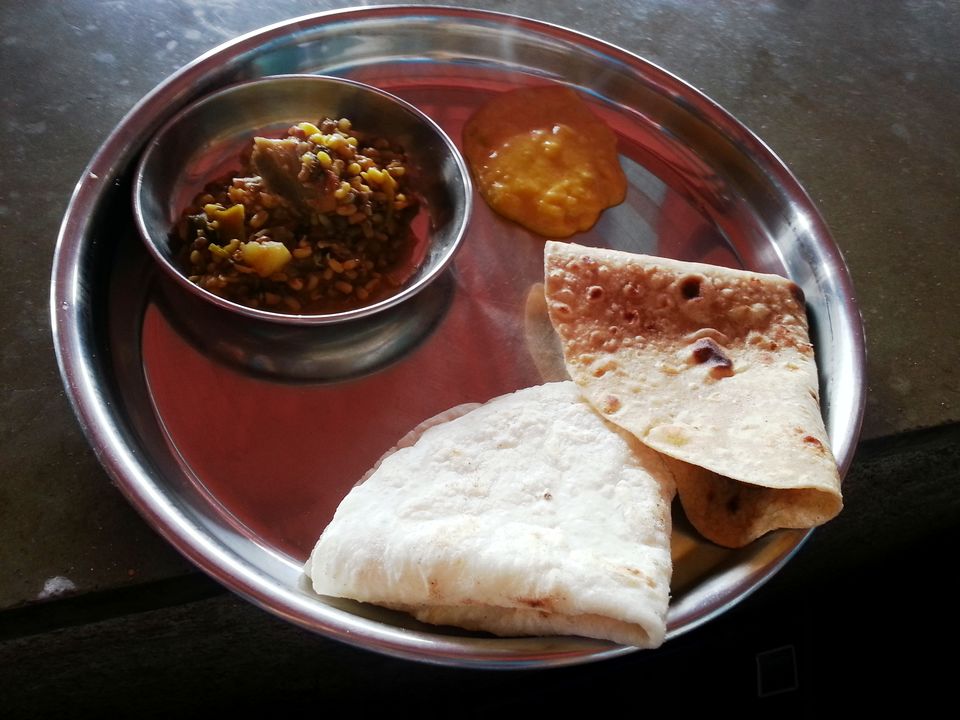 You need not worry about lunch as there's a dhaba right at the top. They serve both vegetarian meals and meat. I had a plate of bhakri (Maharashtrian flat bread made of rice flour), chapati, a dry mung-dish (very spicy) and some besan-gravy. They use organic farm-grown eggs if you order any. Lunch per head is under INR 200.
What To Pack for Prabalgad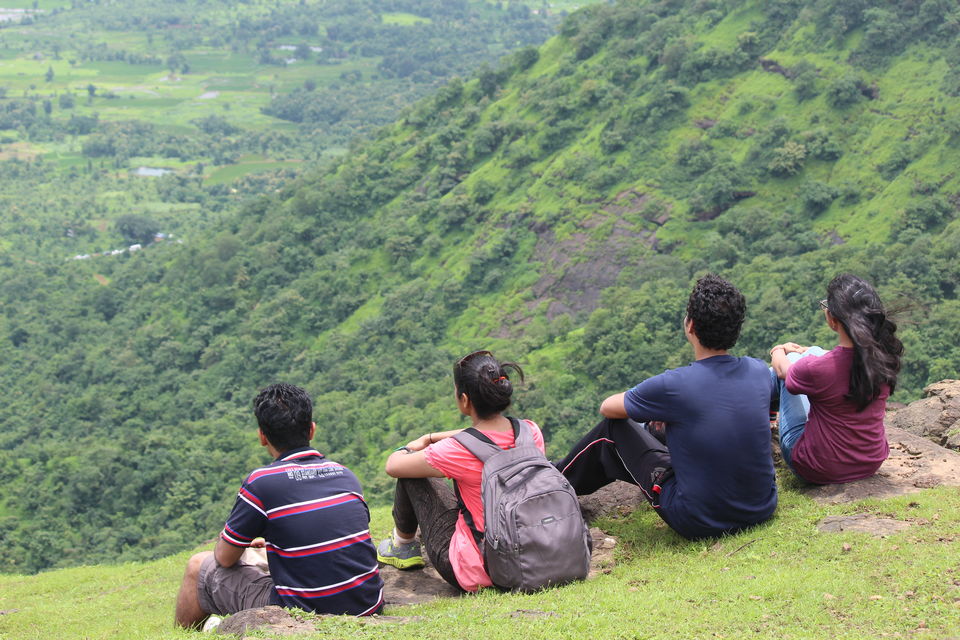 For this short trek, you will need a light backpack with some sunscreen lotion, a scarf (for the sun), a rain poncho, a first-aid kit, some munchies (fruits, dry fruits, chocolate, crackers, energy bars, etc.) and a bottle of water. You can refill your bottle at the dhaba. The dhaba also has restrooms. Many smartalecs try to do this trek in their slippers, but I'll warn you against that. I have many cases of the shoe falling apart and injuring the hiker.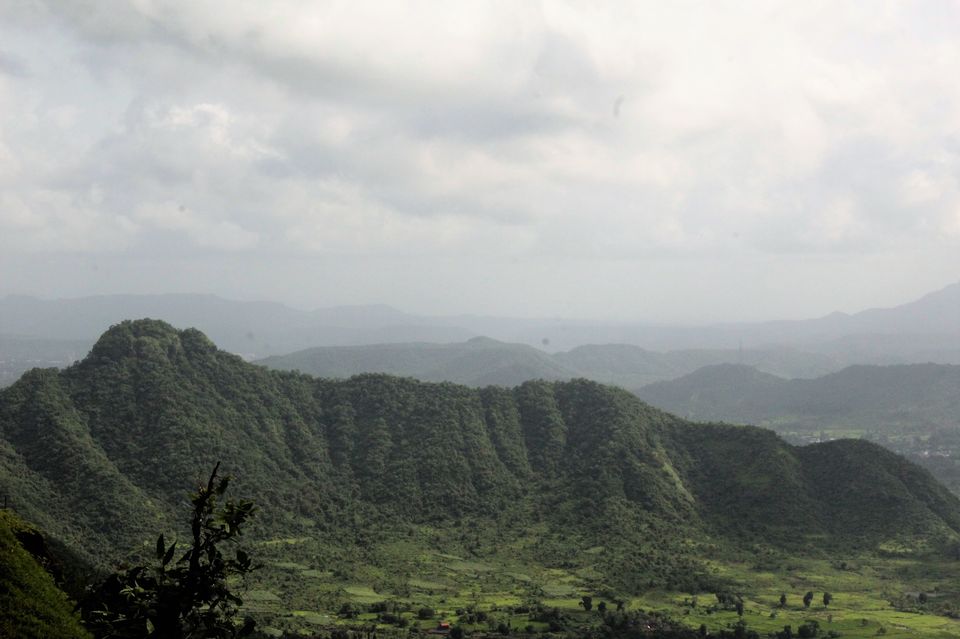 When you are back, make sure you rest well and get a foot spa for the pain to wear off.
Discover more day-treks such as Prabalgad on my travel blog - Oindrila Goes Footloose. Do follow me on Instagram, Twitter, YouTube and Facebook!
Have you been to Prabalgad? Tell us about in the comments below! Or write about it on Tripoto and earn Tripoto Credits!