Located at an altitude of 6,398 ft, Manali has been a favourite destination for travellers looking to escape the din of cities to the calm of oak and deodar-studded mountains. Whether you enjoy sweeping views of the Himalayas as you paraglide or battling swift rapids while rafting on a river, Manali promises a taste of adventure. Also known for its serene trails through forests full of songbirds, snow-capped mountains, tinkling streams and old-world charm, Manali is a blend not many can resist.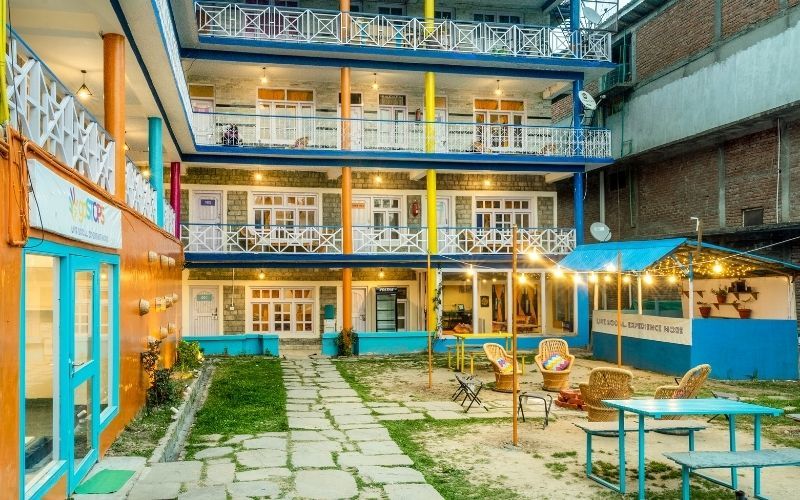 About the property
Tucked away in a secluded corner of the Himalayan town and yet, only 400 metres away from the lively city centre, goSTOPS Manali invites you into its colourful and quirky atmosphere. Whether you are on holiday or working remotely, goSTOPS Manali offers you the experience of a relaxing vacation with the convenience of an office.
Start your day right with magnificent mountain vistas paired with a steaming cup of coffee on the balcony. After a delicious breakfast, head out to explore Old Manali's iconic spots which are easily accessible from the hostel. The Tibetan Monastery, Manu Temple and Circuit House are top choices for tourists who enjoy discovering Manali's culture and heritage.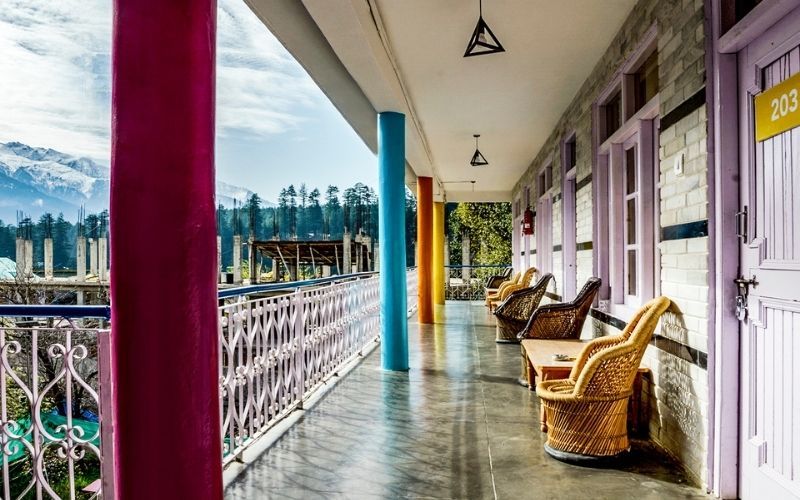 If you're a remote worker who seeks the refuge of the mountains with modern-day luxuries, don't worry, goSTOPS Manali has you covered! Free WiFi, workstations and uninterrupted connectivity ensures that your work experience remains seamless.
Activities you'd love
Get your office to-do list out of the way with a furry friend for company. Seek out a quiet corner to settle into with your favourite book on a break. And as you shut down for the day, follow the strumming of guitars that will lead you to a bonfire surrounded by friendly faces. With goSTOPS, your ordinary 9-5 will transform into an extraordinary day.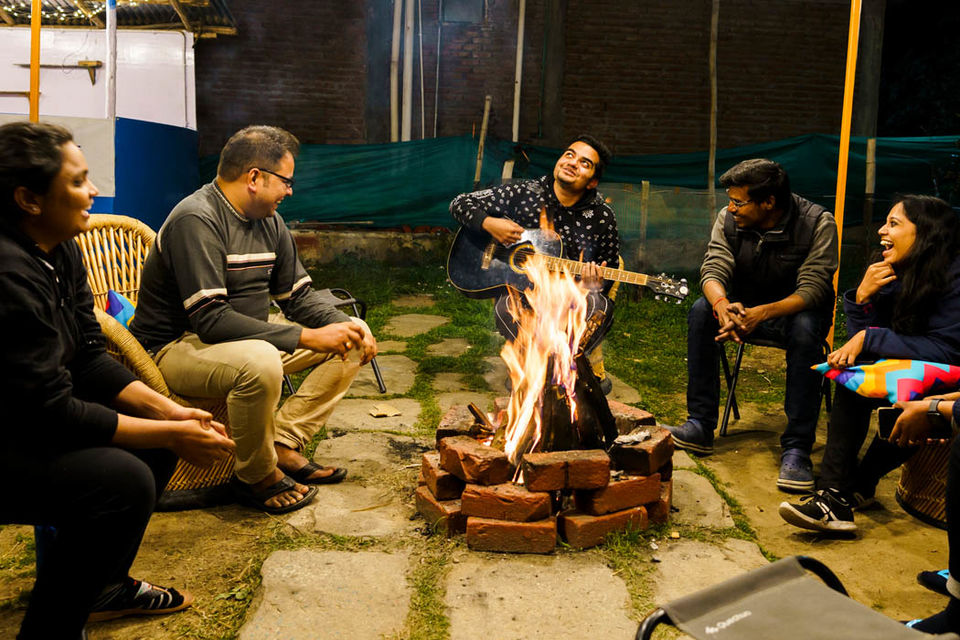 The hostel is designed to offer privacy when you need it and opportunities to socialise when you're craving company. Explore one of the trails outside the hostel for a slice of solitude as you spend time journaling, reading or simply being one with nature.
If you enjoy making new friends and chatting with fellow hostellers, head to the entertainment zone where you can play table tennis, Jenga or chess. Too lazy to do anything? Just hang out and share a few laughs in the common room which is lined with cushions so soft, you won't want to budge.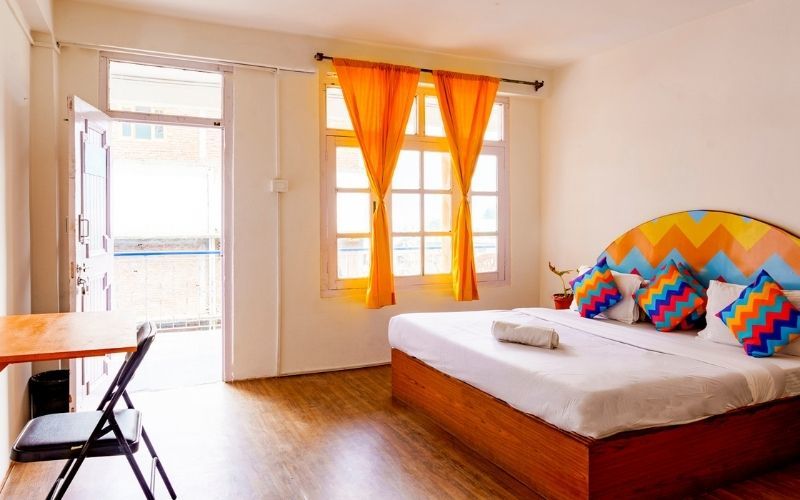 As the sun sets on another day in Manali, you'll find that you've gotten accustomed to being serenaded by songs by the bonfire and sleeping on crisp linen sheets. Whether for a short stay or a long workation, the warm environment and vibrant decor will make you want to return to the majestic views of the mountains and the comfort of the hostel. After all, it's not every day that you can get access to views so good, your friends and colleagues will mistake it for a Zoom background.
Location: Near OakLand House, Old Manali, Manali, Himachal Pradesh, 175131
Price: Prices range from Rs 399 per night for a dorm to Rs 1,799 for a private room
Amenities: 24X7 check-in facility, lockers, laundry, linen, luggage room, hot water, indoor games, common room, bonfire and the bonus - it's pet-friendly, so bring along your furry friend for just Rs 500/day.
Book your stay here
In association with goSTOPS
Ready to travel for free? Earn credits and redeem them on Tripoto's weekend getaways, hotel stays and vacation packages after the pandemic is over!
Explore the best of travel inspiration on Tripoto Instagram!