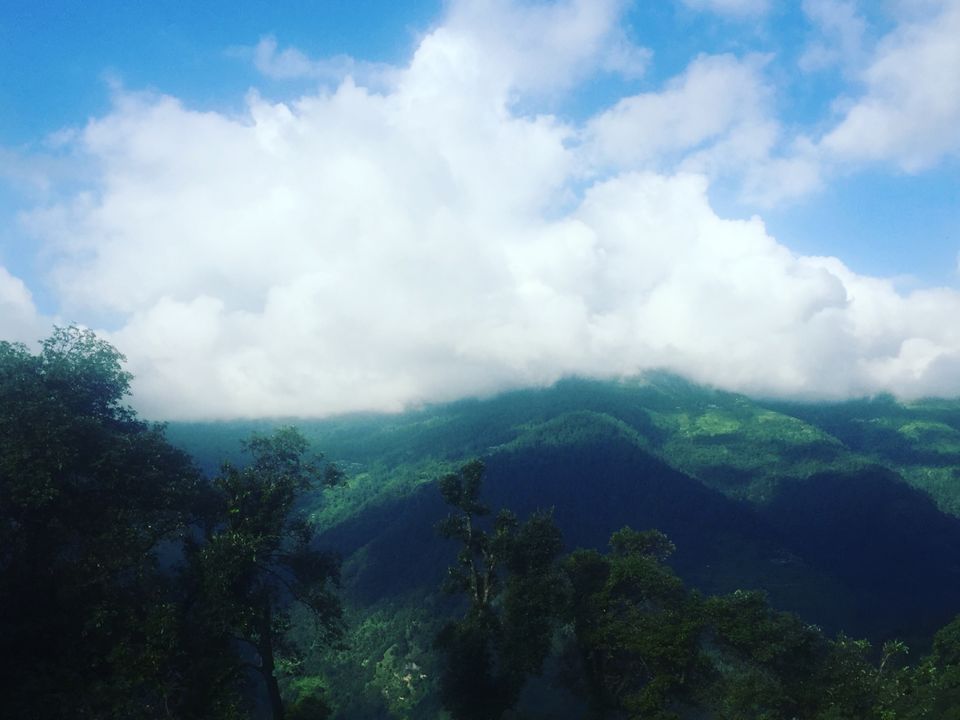 We made a quick weekend get away plan and after office took an HRTC bus to Mandi from ISBT Delhi at 10:15 p.m which dropped us at Mandi main market around 10 a.m. From there we started our hunt to lookout for a room and got one for Rs.1000 a night.
We dropped our all our stuff in the room, took a quick bath, picked up some essentials and got out to head towards Parashar Lake.
We roam around the market and stumbled upon this little shop serving momos. The market in Mandi is not a very big one and you don't really have a lot of options to look around. So we had our Chicken momos and started looking for a cab.
As we went in July and it was monsoon season so the trek was not advised because it becomes slippery and dangerous during rains. So we took a cab to Parashar lake and I don't regret this decision. The way to the lake with all the mountains around and clouds lowering down was mesmerising.
The rate for the cabs depends on your bargaining skills which I clearly don't poses and paid 1700rs for the ride. However, the cab rates starts from 1500 and goes up to 2500 so I think we did a fair good job bringing it down to 1700 though.
After reaching the lake we explored the area which has an old Temple structure and great view of the Dhauladhar range and the lake amidst all.
There was a local shop from where we got our tent for the night. Yes, we decided on the tent despite the rains and it was the best decision. We obviously had Maggi and tea for the night - what else when in the mountains.
And then came the best part of the day - the sunset, and as they say rest is history. The night sky was all lit up by the stars and it was such an overwhelming feeling. I have never seen anything like that cz in cities you just can't and when you see something like this the emotions are undescribable.
Seeing the whole Galaxy revolving over my head, I just stood there till the stars changed their course and then, it rained all night.
It was so silent and calm that you can hear every rain drop falling on the tent, on the grass, and you know that these moments will be etched in your memory forever.
The second day we woke up to sunrise. Had a tea and a stuffed paratha at a shop near the temple which was for just 10rs and 15rs each. Then explored a little more of the lake and the surroundings and then trekked down to Mandi.
We came back to our room took a bath and boarded our bus back to Delhi.
I love monsoons, the smell of the mud, the green lushness all around and I had a perfect view to go along with my monsoon love.
Some pictures from the trip.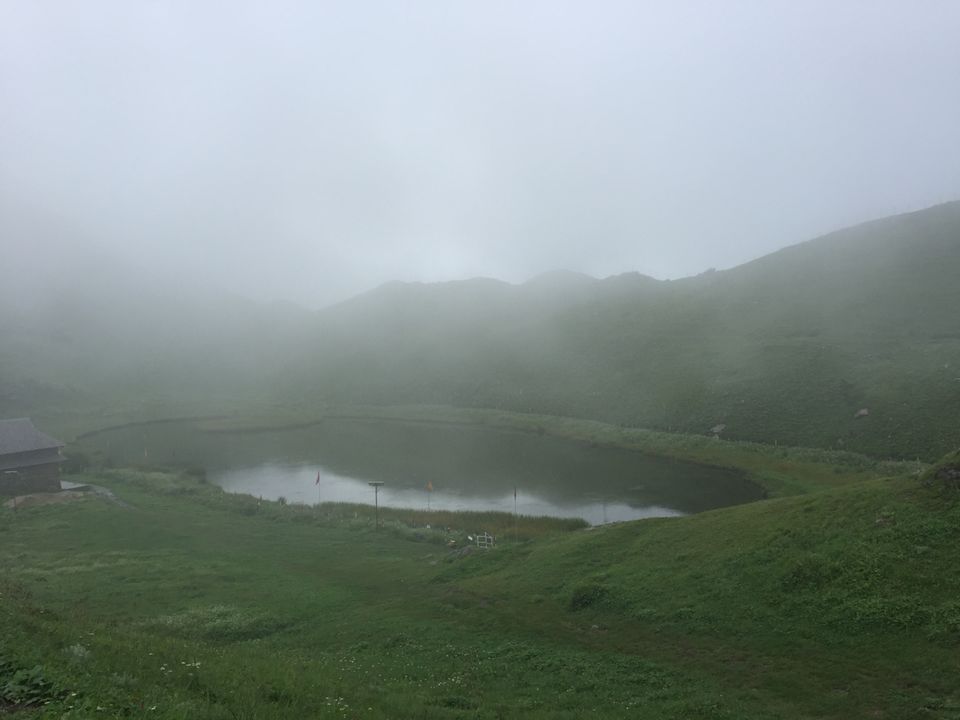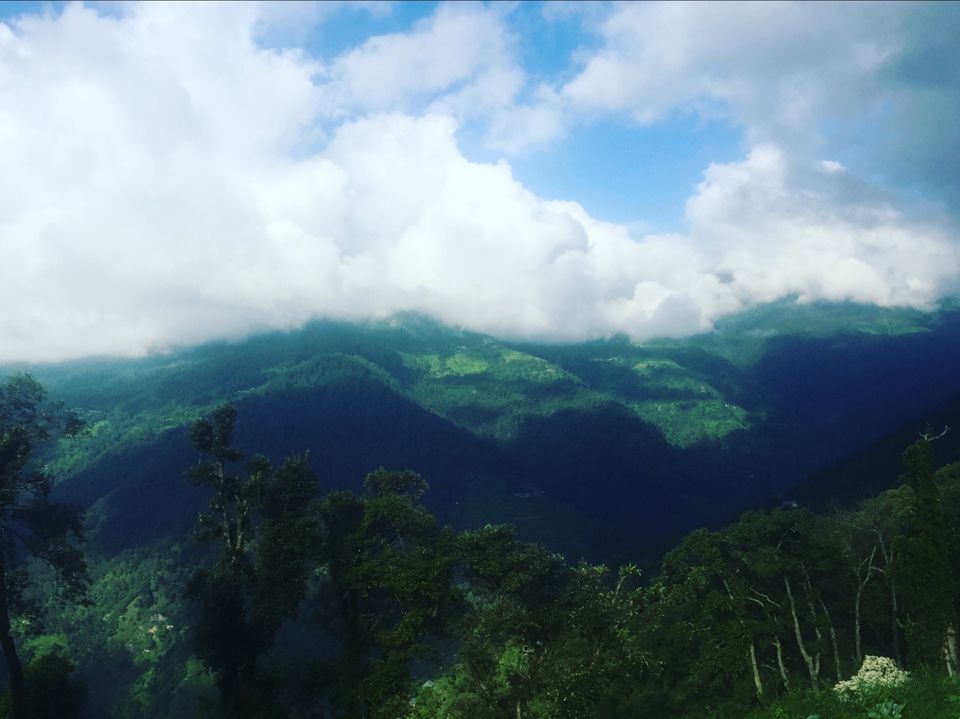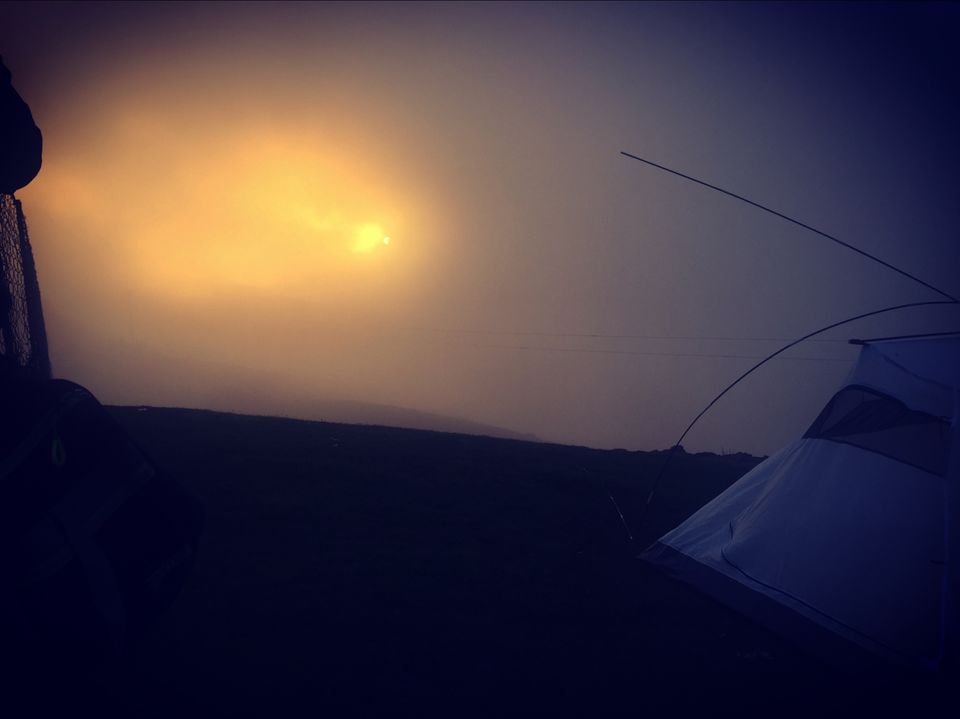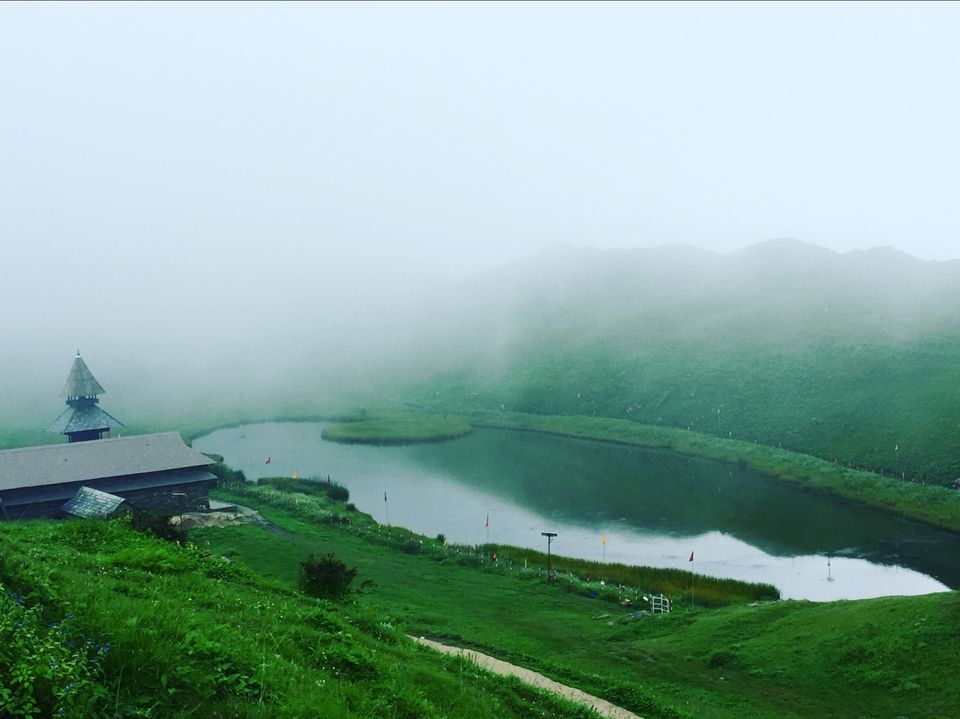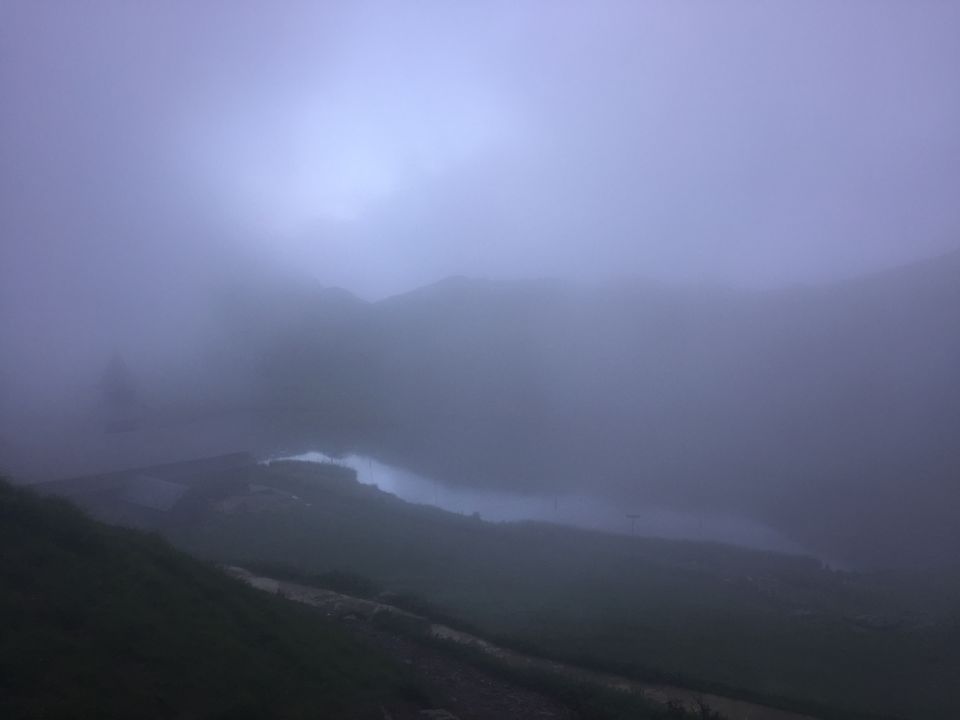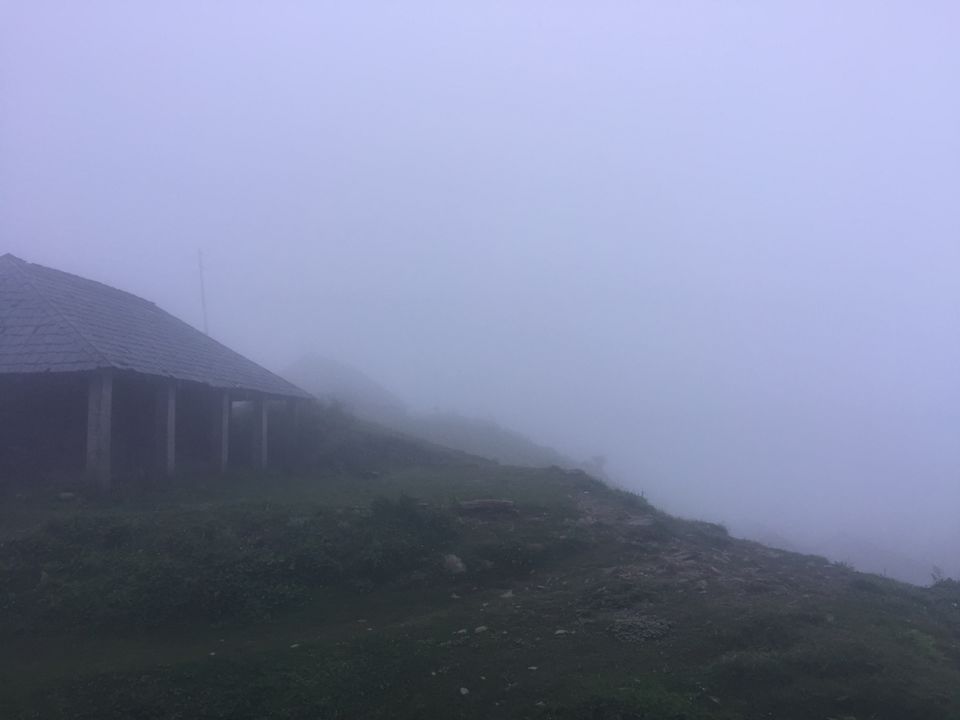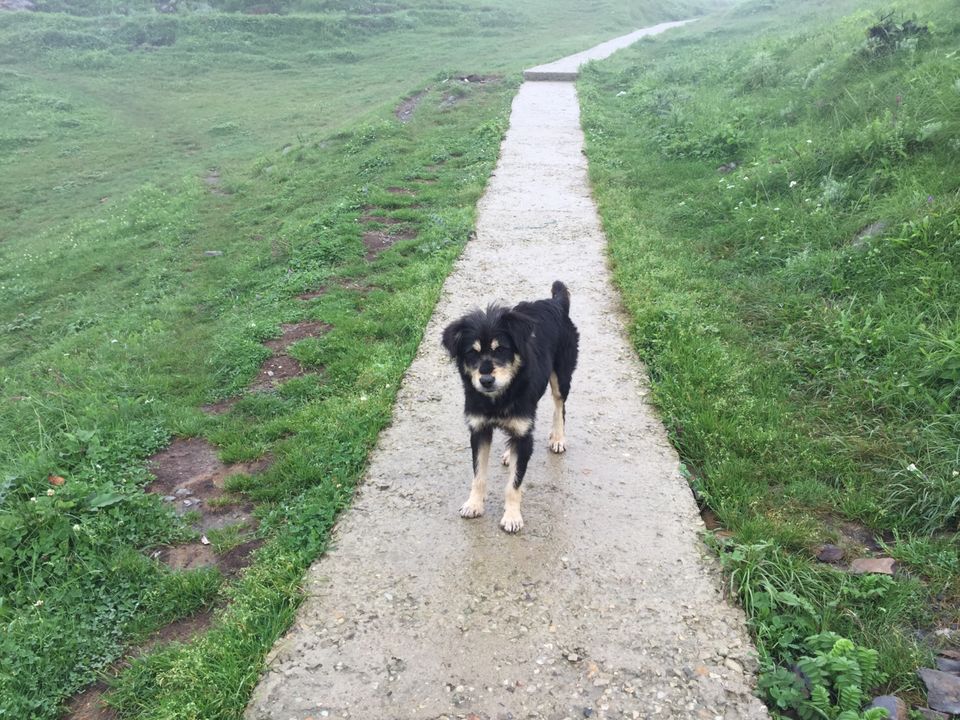 **Total expense for a person inclusive of transport,stays and food was between 5000 to 6000.