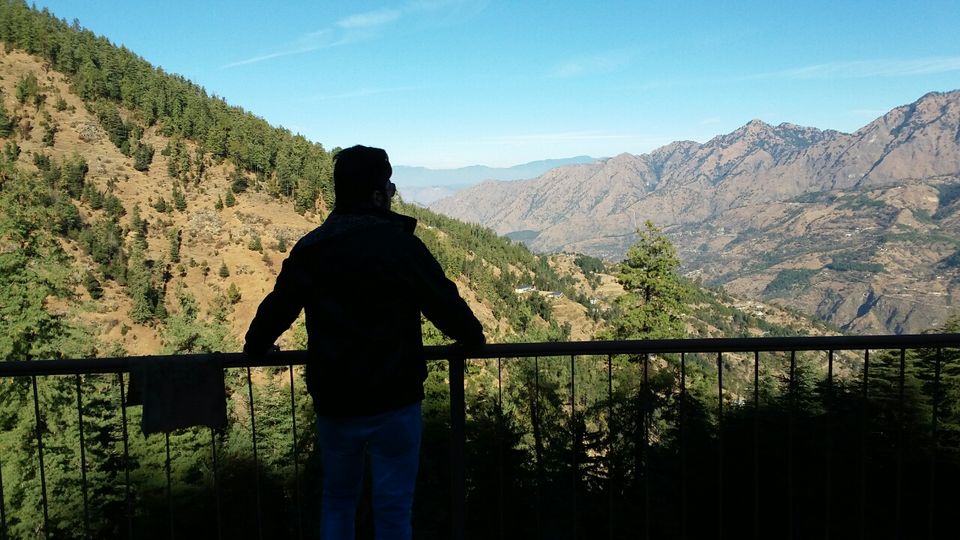 A night in the forests of Mashobra

In my last story - "My new year resolution", i mentioned about my resolution to travel as much as i can this year. So if traveller's resolution is to travel well, why to wait for next year? :D

This thought came to my mind, office routine was asusual hectic and being a part of research company, even the Christmas eve was a working day for me. With all these demotivating factors around me, my choice was still to celebrate a white Christmas. With this sole aim in mind, spirit to travel in my heart and my phone in my pocket i thought to book my tickets for the same. It was thursday and i booked my train tickets for Kalka and planned to visit Shimla and Kufri.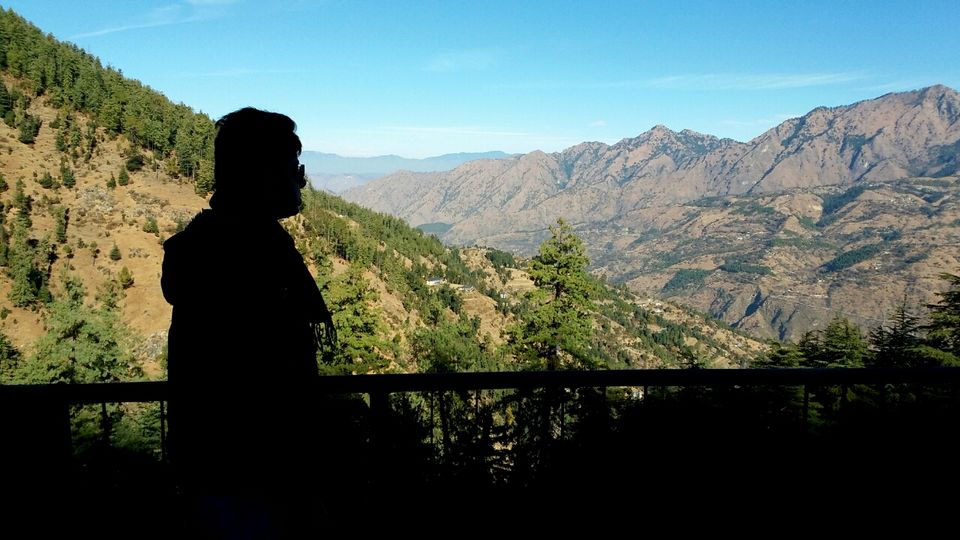 It was a time to book a hotel too as trip time was limited and i didn't want to waste it in finding hotels over there, i came across an interesting home stay option in the forests of Mashobra.

The name was Ridhabhi resort and the location was away from civilisation, somewhere hidden in the forests of Mashobra. A jungle rich in various species of flora and fauna was once a residence for Viceroy lord Mountbatten before leaving India. Leapords, kakkars (barking deers), jackals, baboons and monkeys are common over there and the path was quiet steep but it is perfect for a medium difficulty trek. An amazing jeep safari in the dense and dark forest was exciting for me and my three friends. We reached our resort around 6 pm on Saturday and checked in over there.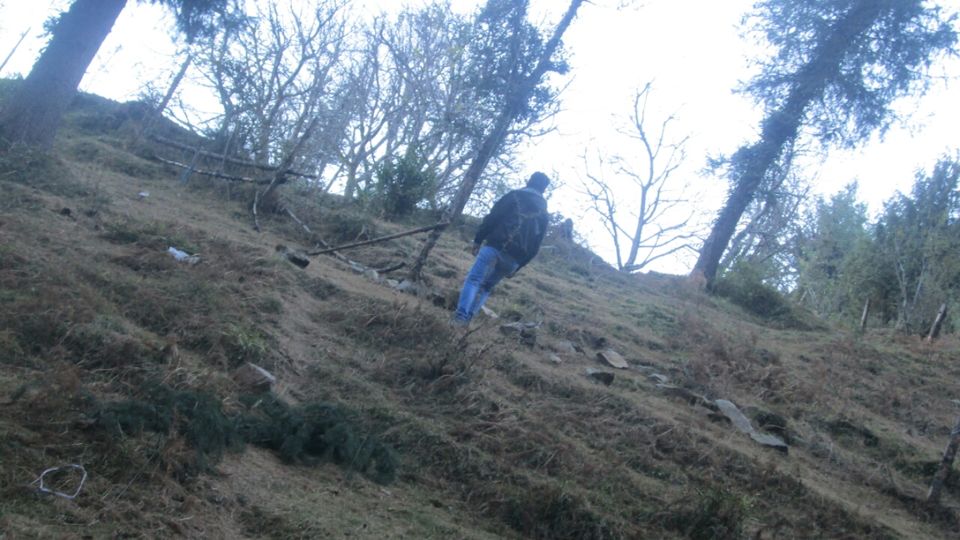 We got delicious home made food and this was the time for a bonfire night. Bonfire was the place where we met some people who turned out to be our great friends later on. A group of four friends who were planning to open up their own travel start up were an inspiration for us and the two traveller couples made our journey more special with their stories. We talked there and an idea of a must to be played game - Truth and Dare came forward. Haha..and finally it was the time to start with most discussed topic by travellers - "Pahadon ke bhoot (Ghosts of mountains)". After these late night chats and promises to meet again in Delhi, it was a time to sleep and see the view of the place next morning.

We woke up, left our blankets with a great courage and opened the door of our rooms. In front of us, there were great mountains, valleys and a beautiful scenic view. We were lost in the beauty of the place and our cameras were out to click the scenic beauty over there. We came downstairs and were mesmerised by the beauty of the place. This was the day when i came to know the real meaning of saying - "Good Morning" ;) :D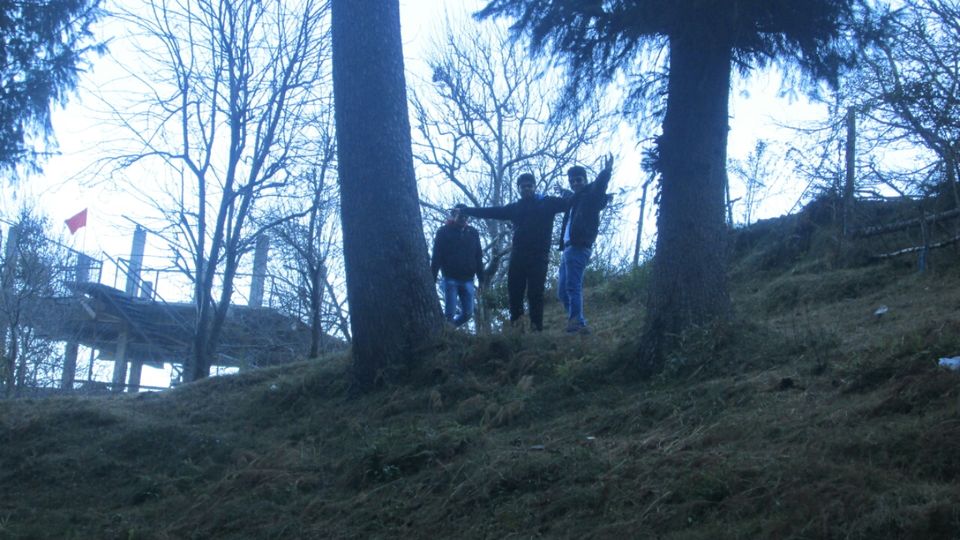 The morning was obviously the best one and we realised how adventurous it feels like getting awake in unknown jungles. We started our trekking in the mountains of Mashobra surrounded by greenry all around and came back after a short trek around 11 am. Pictures were clicked with our traveller friends and it was a time to say goodbye to all. Our next destination was Kufri which will be described in my next travel story.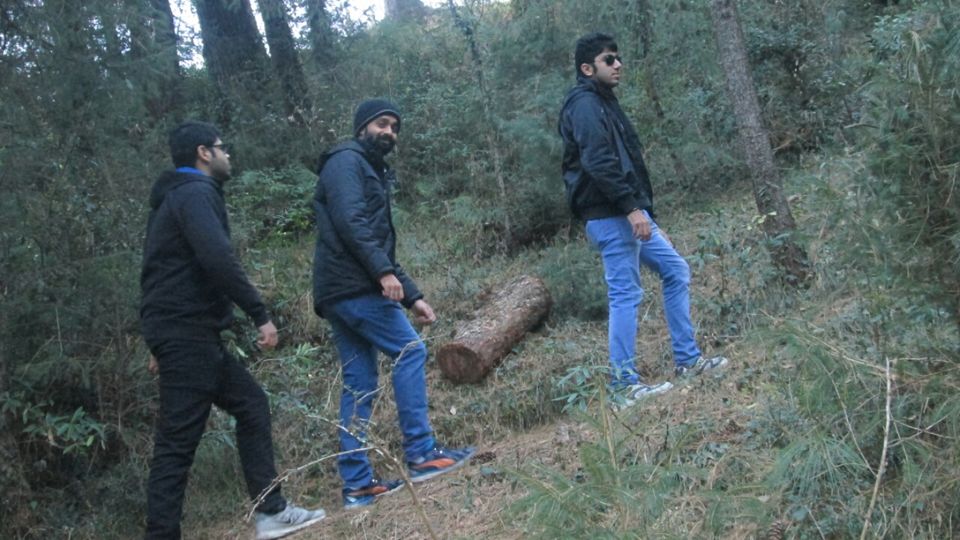 Travel well, experience well and live your life to the fullest. Once in your life, you must visit to a place completly away from civilisation and popular tourist spots.

- A travel story by Udit Gulati