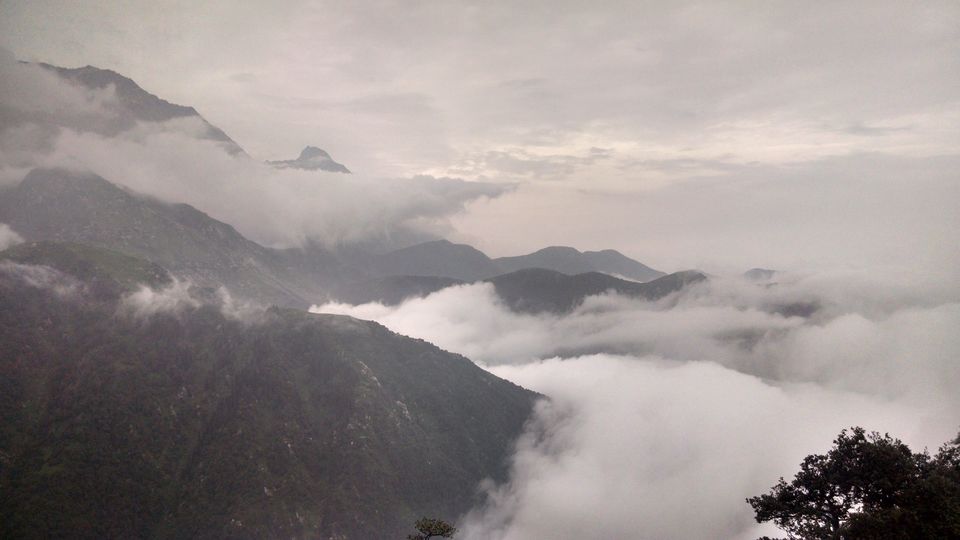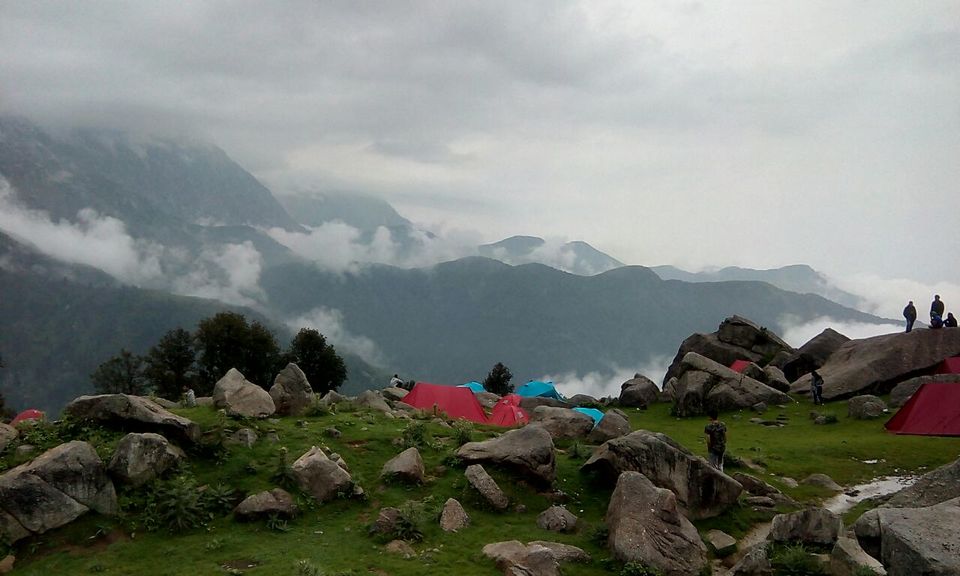 I had my reasons for going solo. Getting bored in the first few months of a new job inspired me to look for alternatives to fill the void, to kill the time. Have you ever had a sense of loneliness, even being among your friends? I'm not talking about sadness. Just a sense of walking away from the chaos. I won't deny I pinged umpteen friends but not one could agree due to some or the other constraints. But that's all good. I don't blame anyone. It's their prerogative, as was mine, to escape.
And that's when it struck me. Solo.
Why depend on others if it's your inner calling? What's stopping you? I'll tell you what. Its the fear of coming out of the comfort zone. That. My advise to anyone working on their personality by reading books is, shut that motivational crap and explore! It'd do you much better.
So I searched for travel groups on social platforms. Coming across Tripver was the best thing. New to the game, they had great reviews & I appreciated the way how their on-call support team answered to my queries. Just a day before the trip a whatsapp group was created to discuss the rendezvous point and other details.
Monsoons had struck Delhi. It was raining heavily. I reached till Civil Lines in Delhi Metro & met a couple there. They identified me from my bagpack. Most of us had shared our pics on Whatsapp just before setting off. We took a cab till Majnu Ka Tila.
Our ride, barely a month old, Volvo (Chamunda).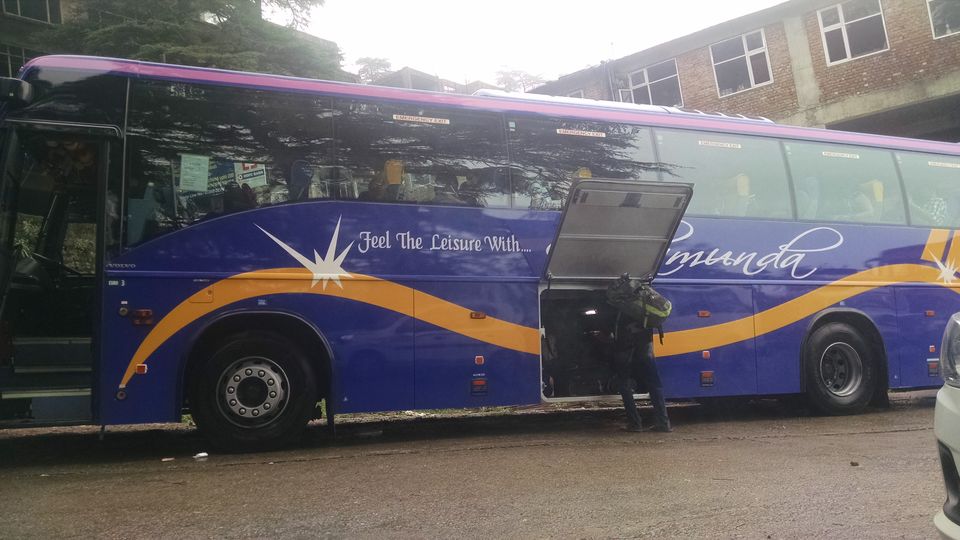 The group was pretty diverse, ranging from college kids to newly wed couples. A few girls were travelling solo like me but they had quickly bonded with each other. Introductions followed.
Our tour captain Megha was a jolly person & kept us engaged throughout the journey.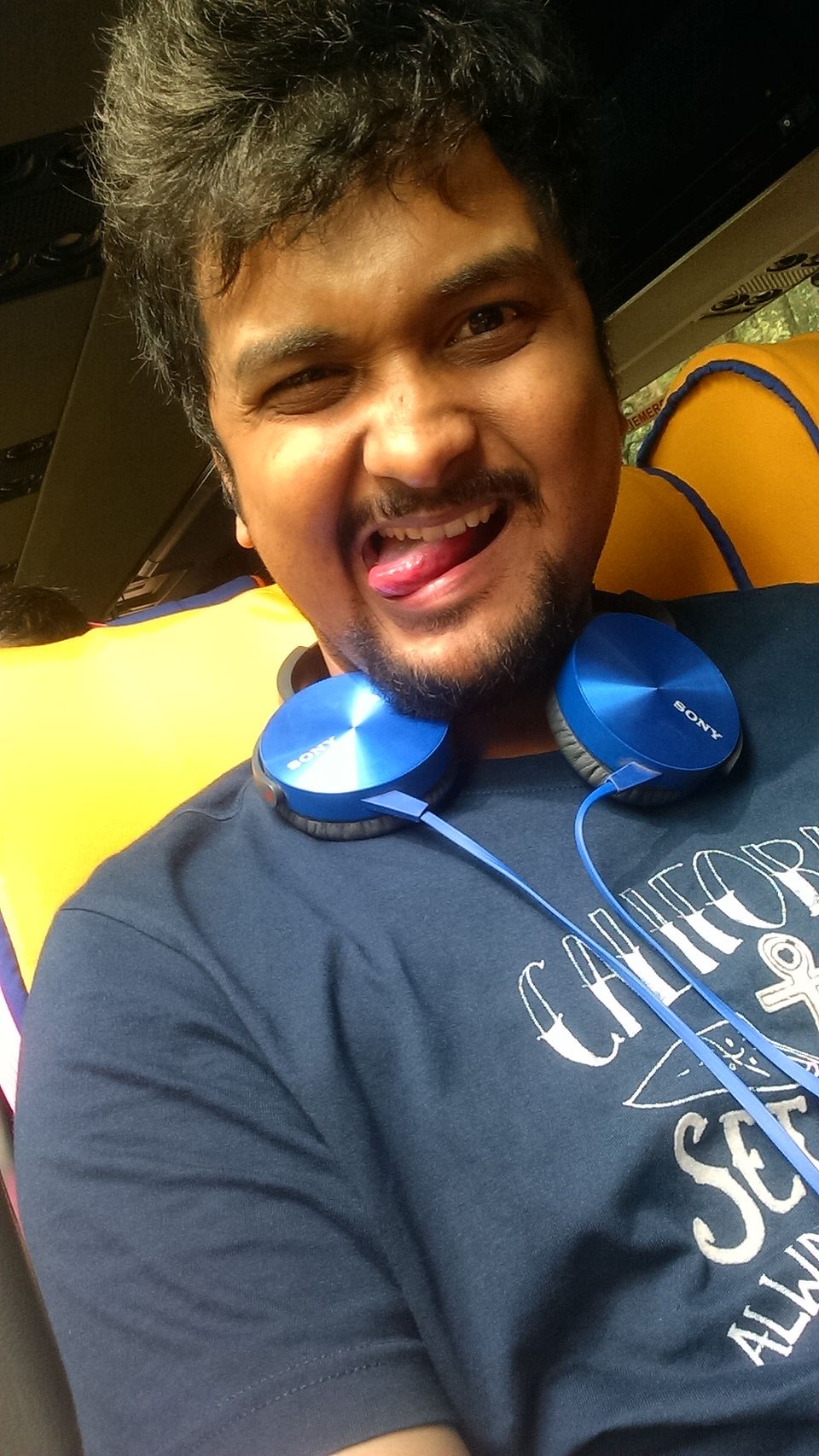 I befriended a wolfpack of 3, thus making them 4. They came from Hyderabad & I found myself to be in sync with them.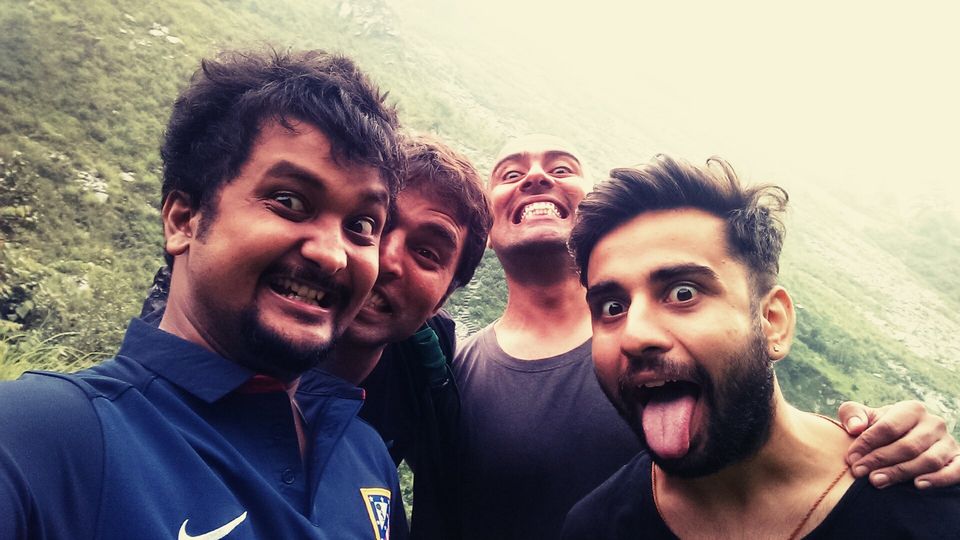 The Volvo can't exactly reach the core of McleodGanj. Tripver had arranged for cabs from the bus stand till our hotel. The hotel could've been a little better in my opinion. I was in Quad-sharing with the lads above. Awesome company.
The plan was to first hike up till Bhagsu Waterfall on day 2 itself and exploring the town, the market and the monastery.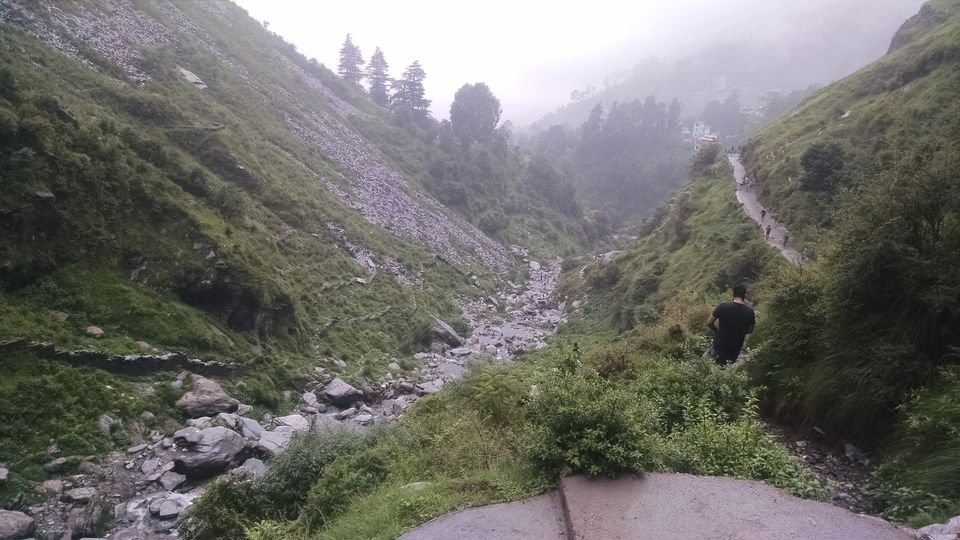 Although we dipped ourselves in the spine chilling water of the waterfall, the chaos of so many people kinda ruined the feeling. I will not be sharing my semi nude picture here of course :D
We decided to climb a bit further up following the stream and chilled in solace. The calmness soothed the soul.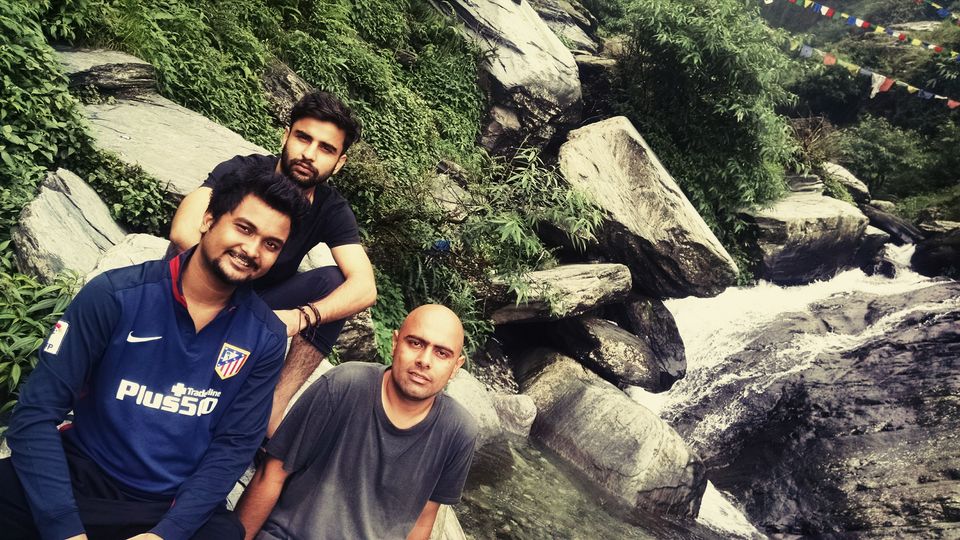 Shiva Cult
Just had to visit here, even if the itinerary didn't allow us to. But who is bound by itineraries ? :D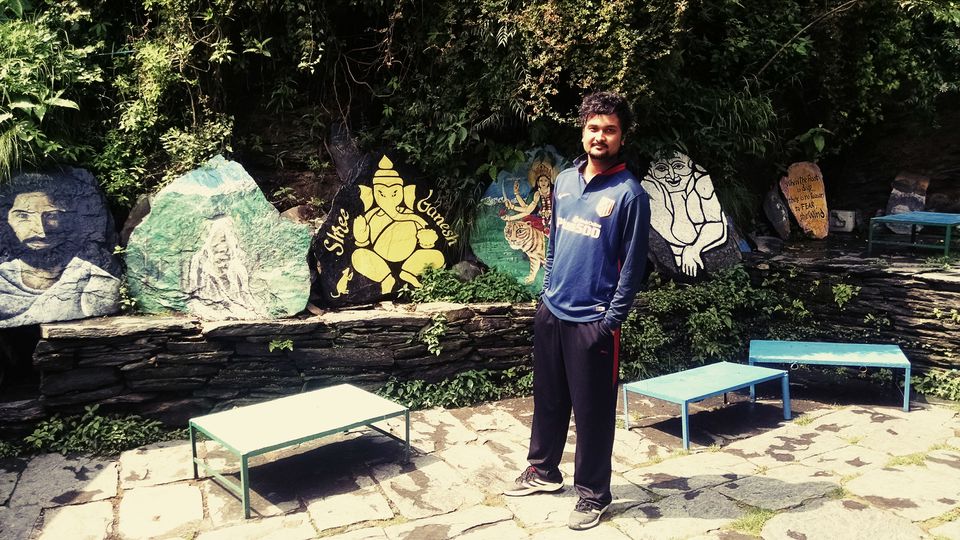 From pastas to pizzas one can feast here easily and chill out comfortably. Enjoy your stuff here!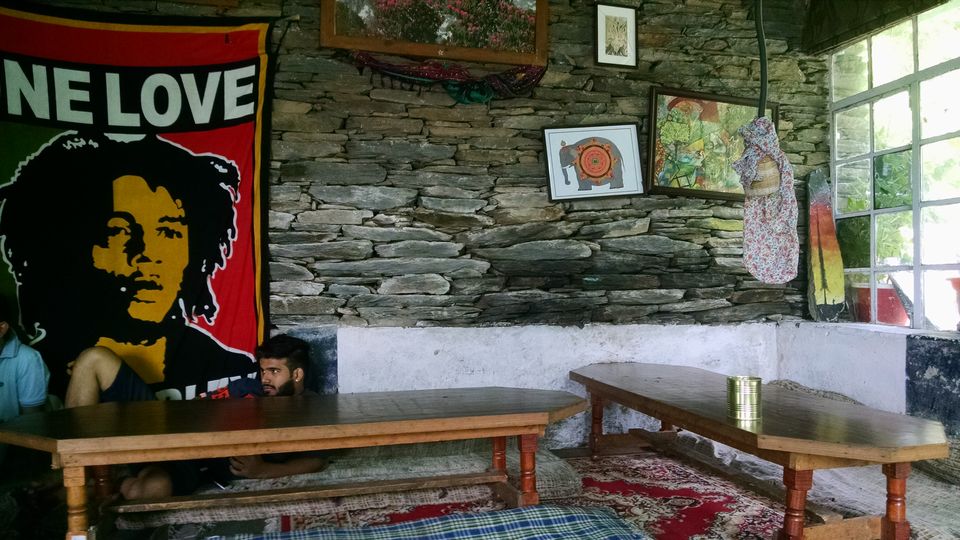 Mattresses replacing chairs you'll get a sense of being in your home rather in a cafe. Sometimes, simplicity is the best policy and Shiva Cafe just proves it.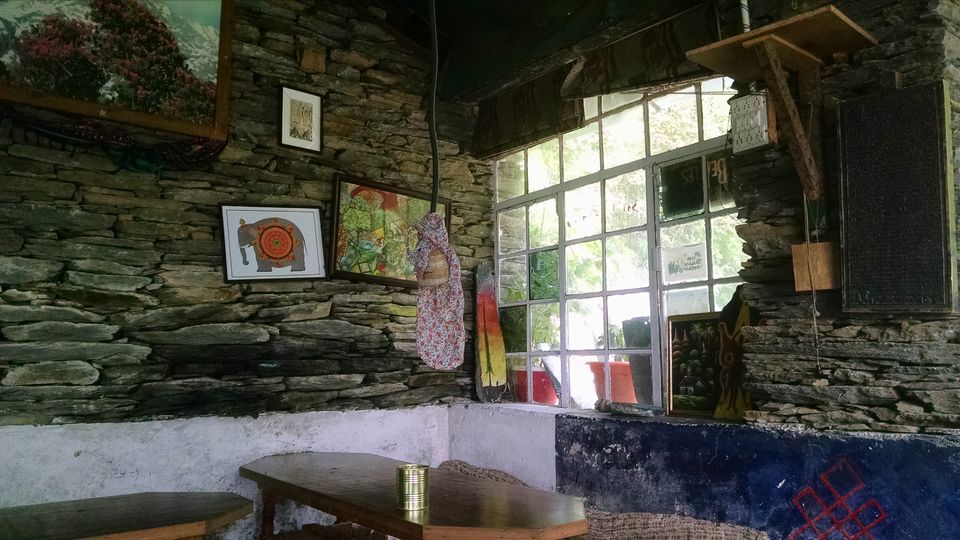 The bhraman began soon after we hiked back to the town.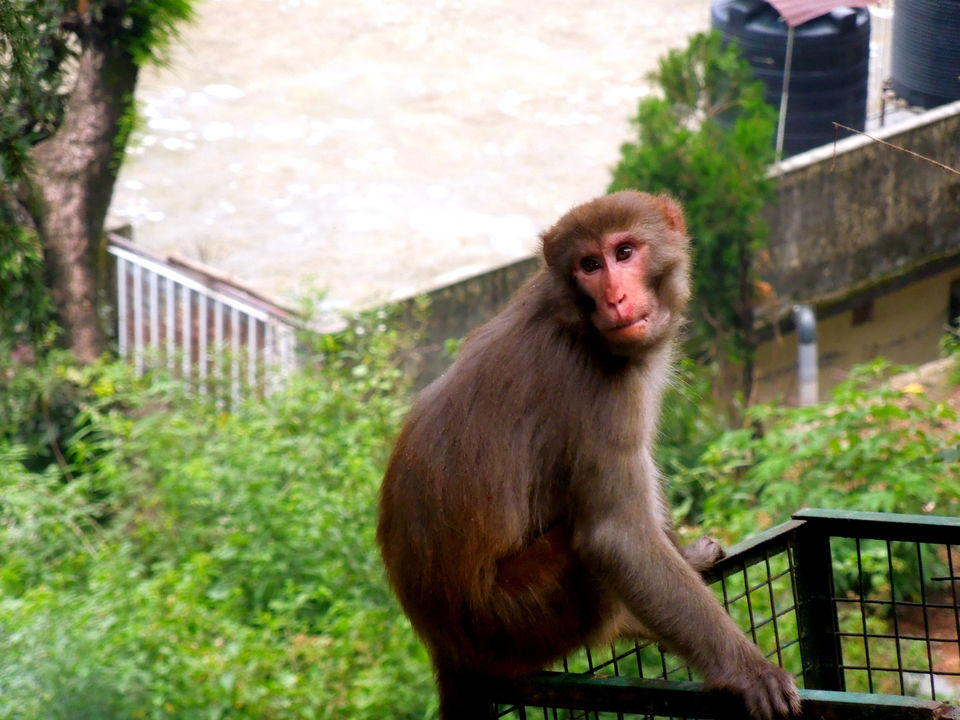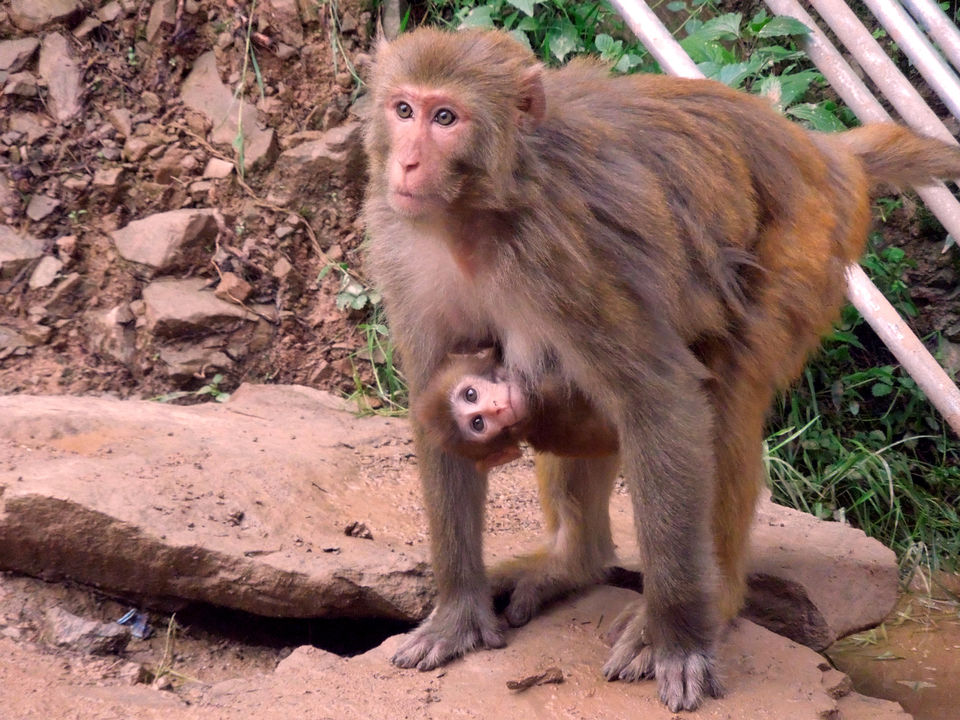 How can you miss a visit of the monastery while being on the hills?
Lama's were very humble and we were much obliged to them in allowing us to snap a picture with them.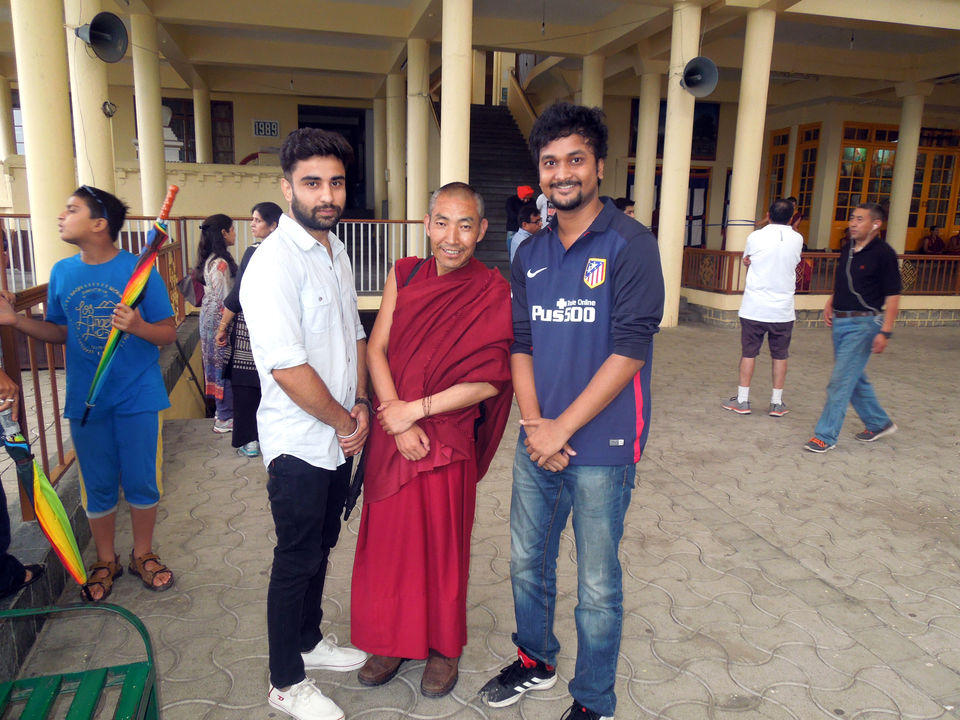 Elder monks teaching some ritual to a junior monk.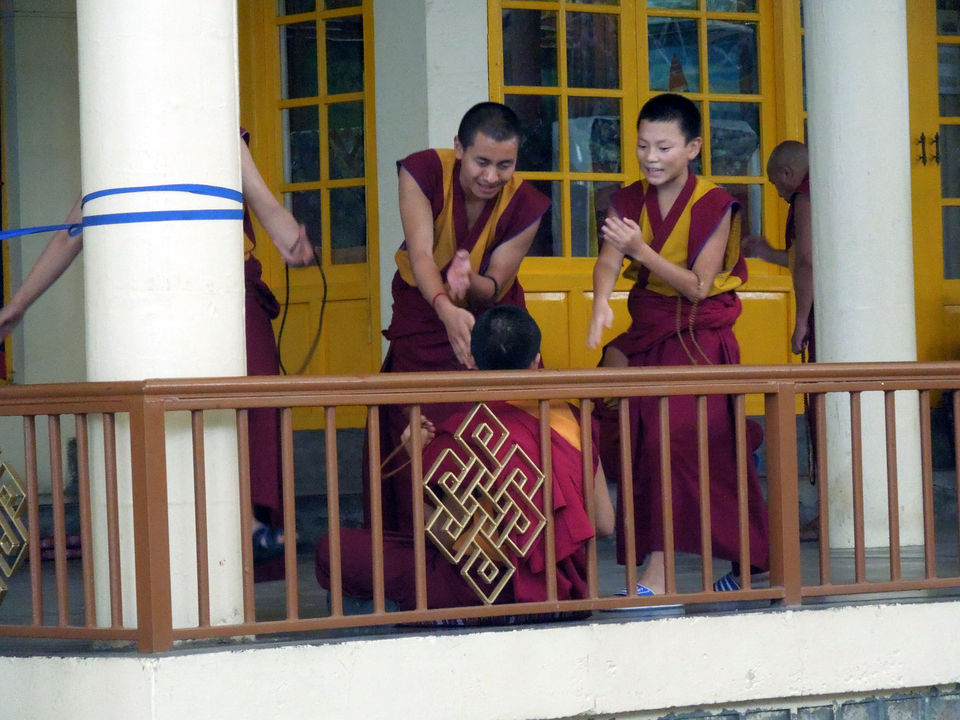 Trek Begins:
We started the trek around 7:30 AM. We were briefed about the trek by an expert, at the hotel. He'd be accompanying us till the top also. Tripver tried their best to make sure the trek went without much hiccups.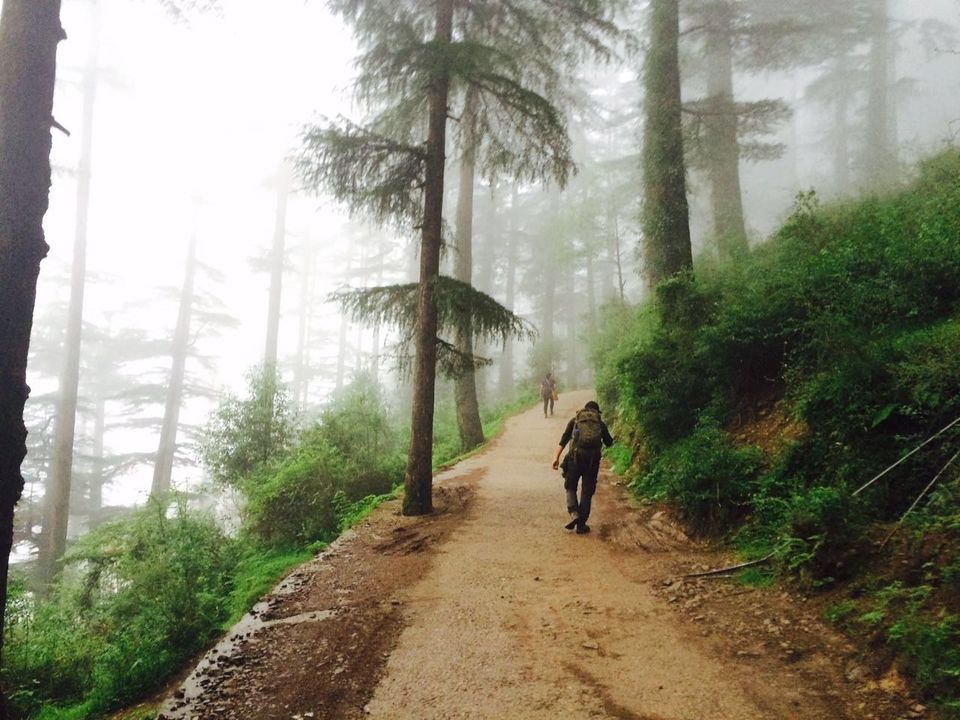 Trekking in monsoons, it was bound to rain. After an hour of trekking we reached the below spot to have tea and snacks. As you can see in the background, cars can also reach up till this point.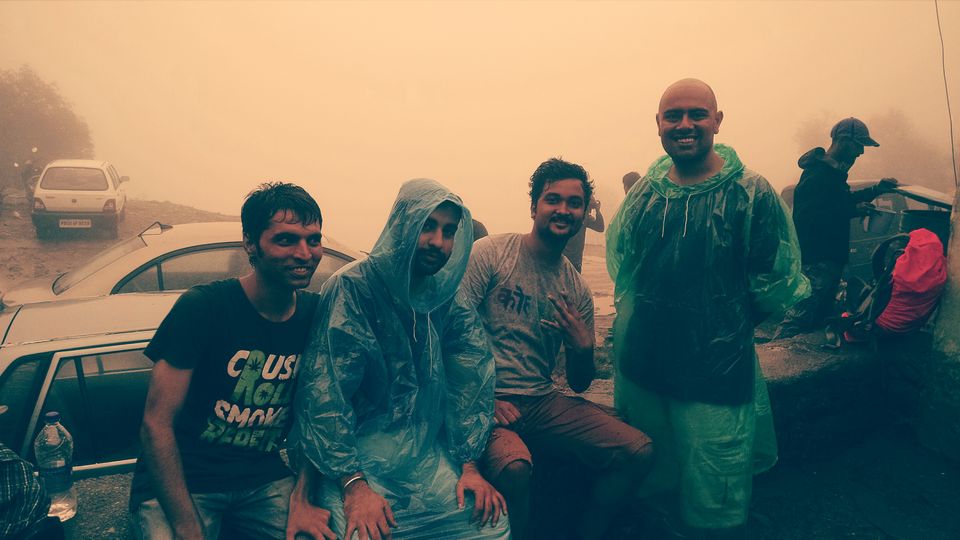 The trail is not motorable after this point. Soon after you'll be greeted by authorities. Yes, a checkpost! They confiscated rum from one of the groups. So, if you're planning to booze on the mountains, hide it well beneath in your bagpack (DO NOT LITTER the hill after consuming it). They might not take the trouble to frisk your bagpack if it's loaded!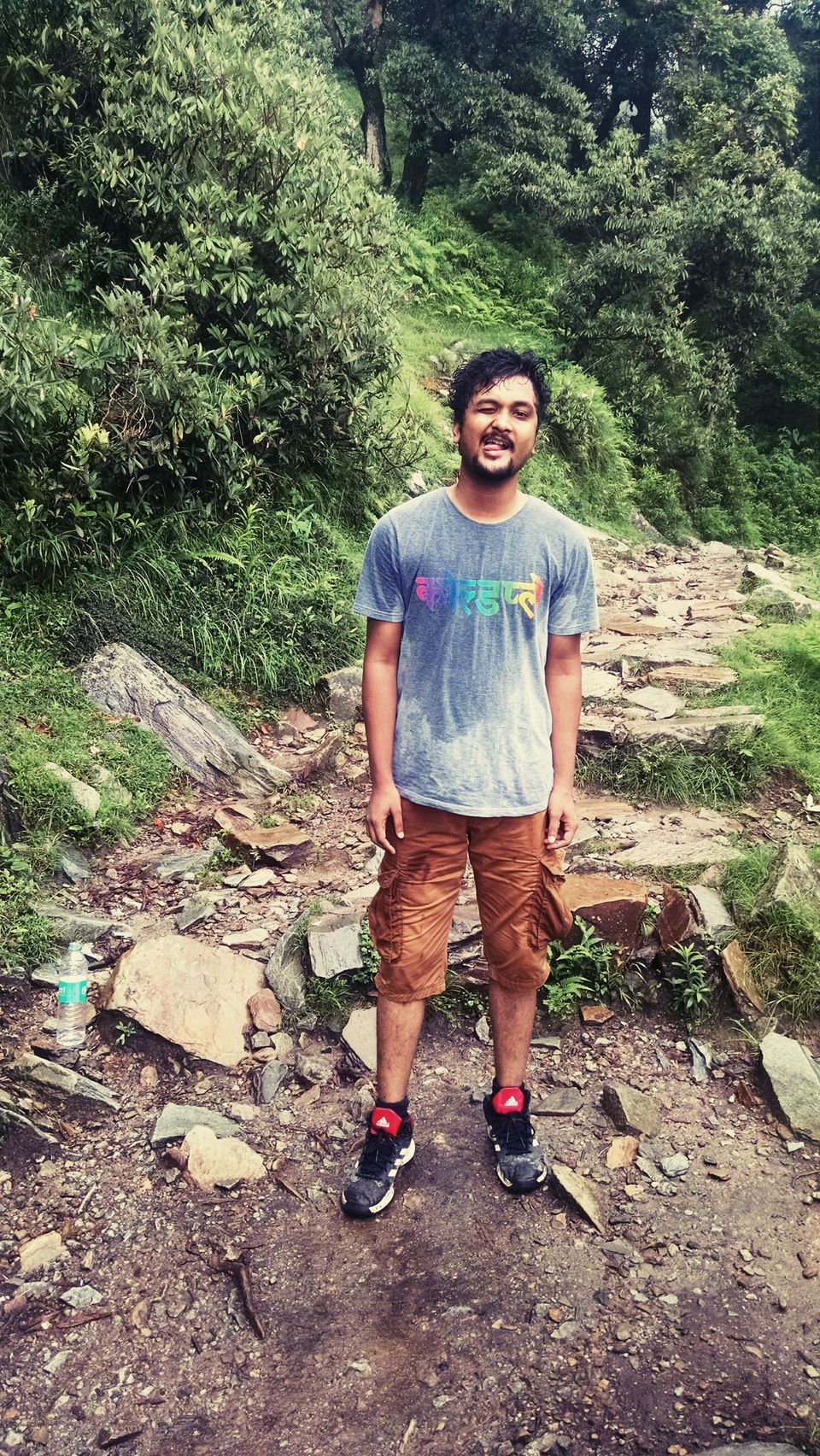 The trek itself is pretty rock as you can very well see in the pictures. In some moments you'd feel you are climbing stairs & it takes a toll after a while. But respite is restored soon as some flat patches in the meadows restores confidence.
In rains, the terrain is a bit tricky and you need to be careful so as to not slip.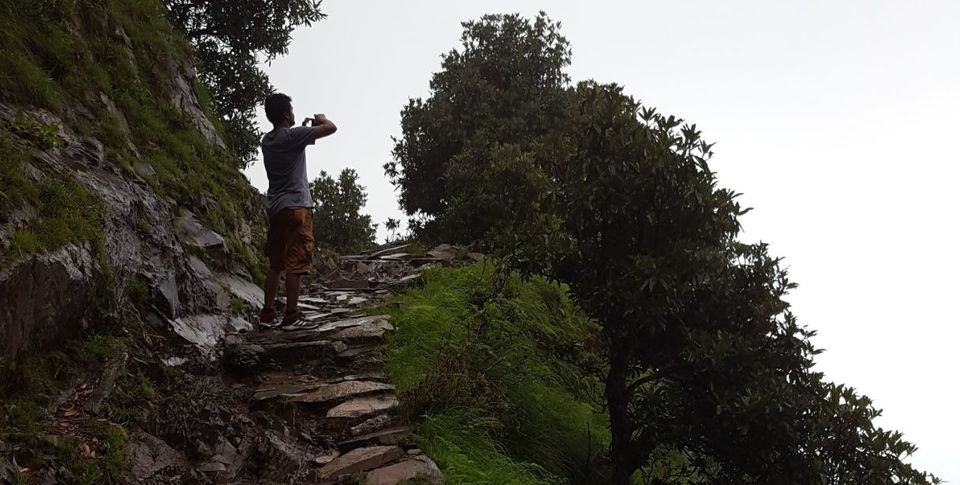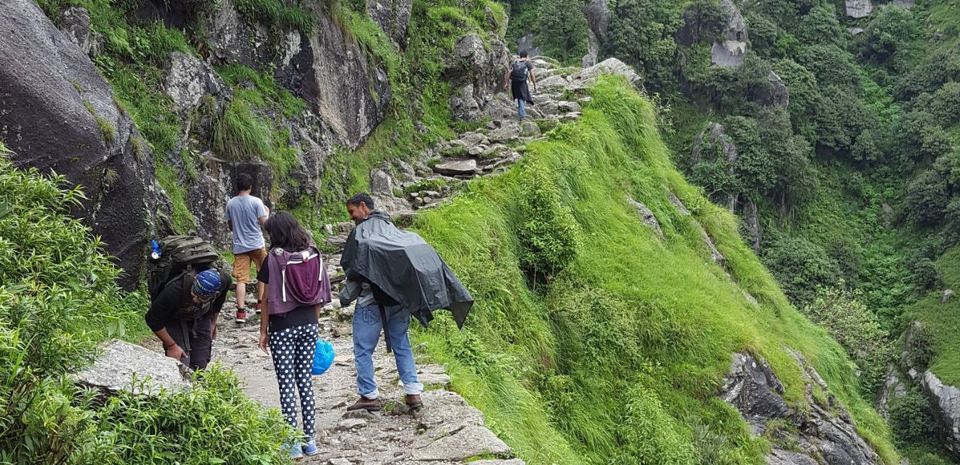 No need of caption for the below.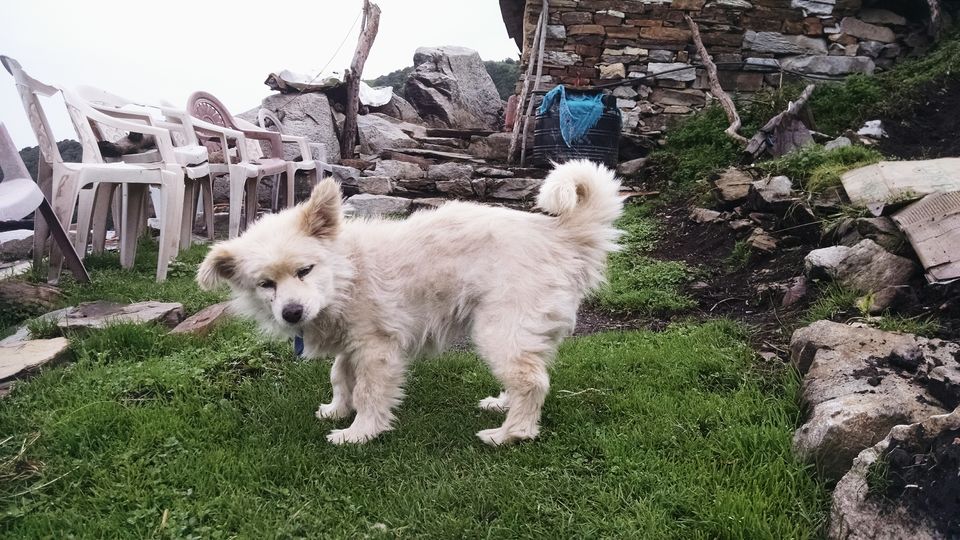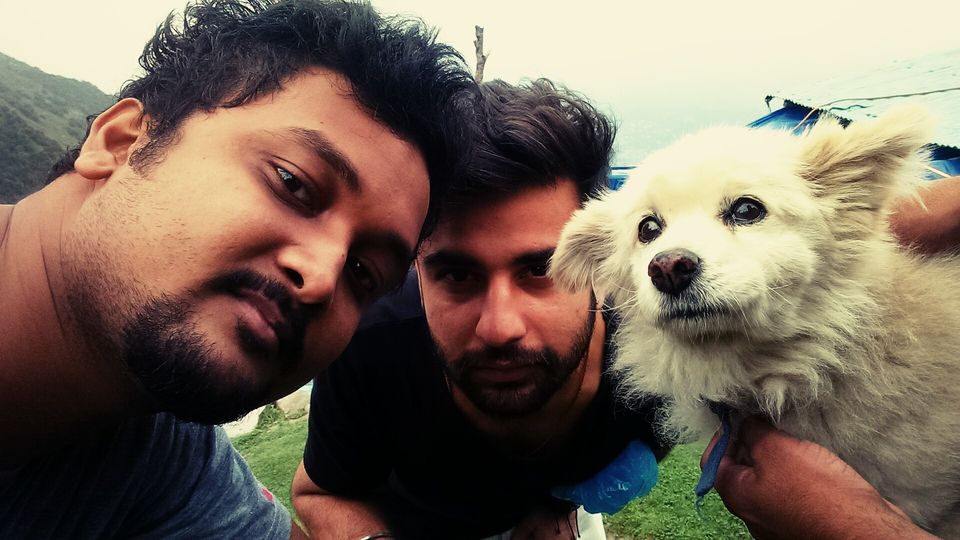 Selfie in the clouds. Actually!!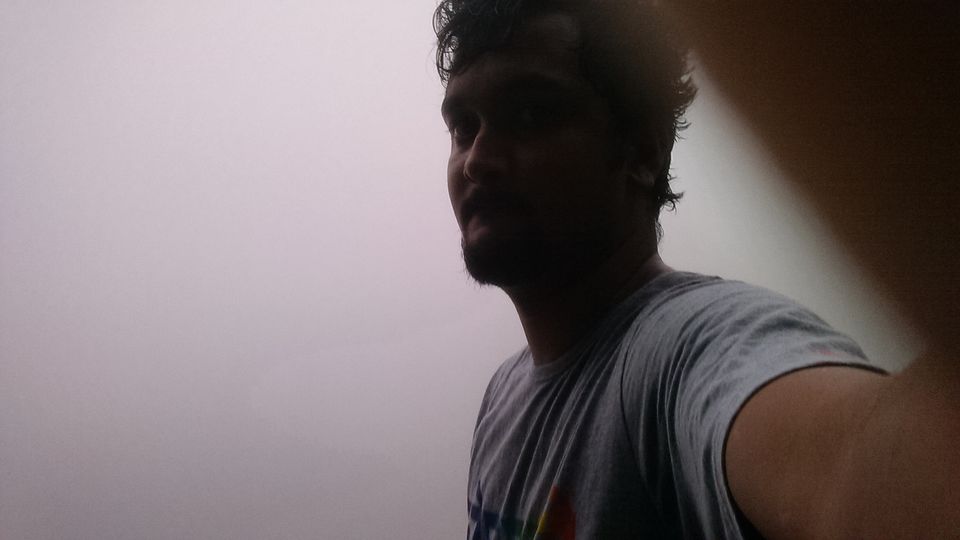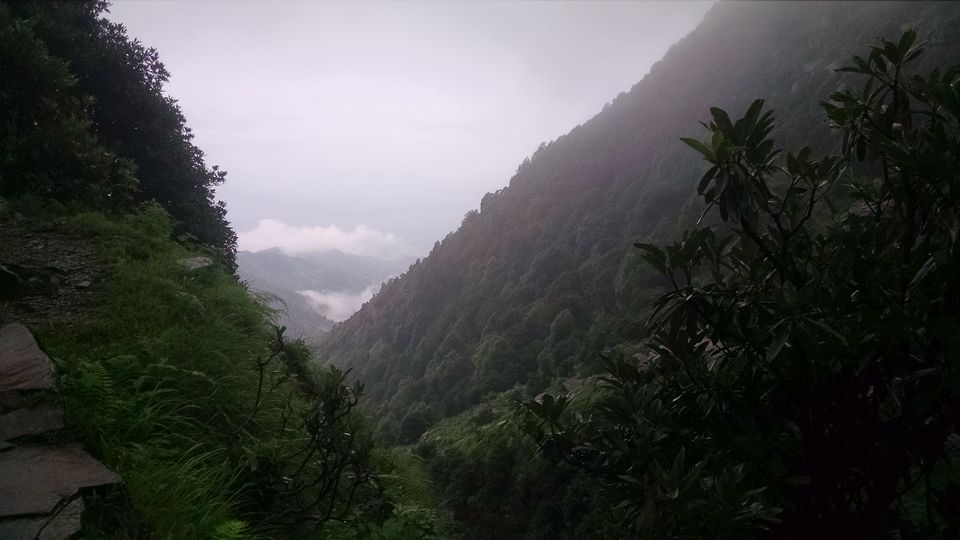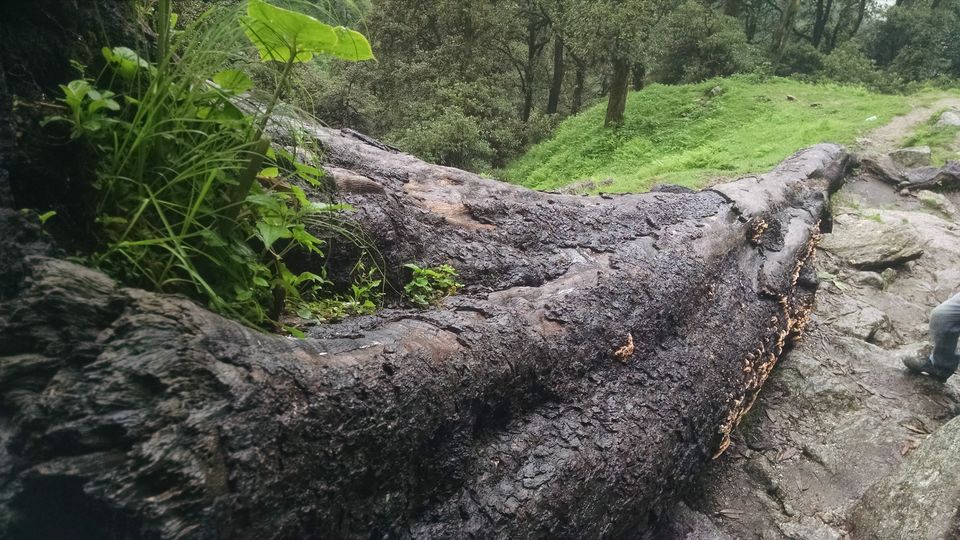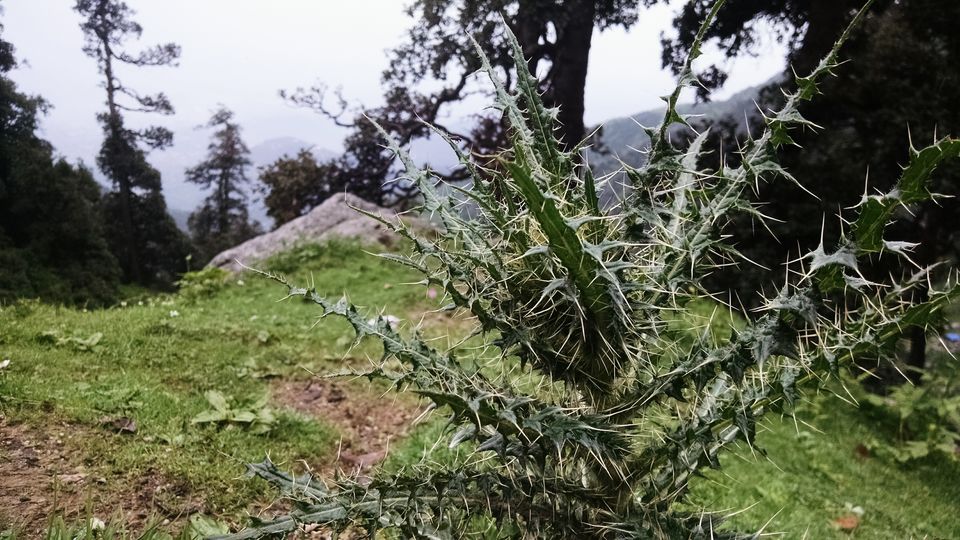 Always stay hydrated on a trek.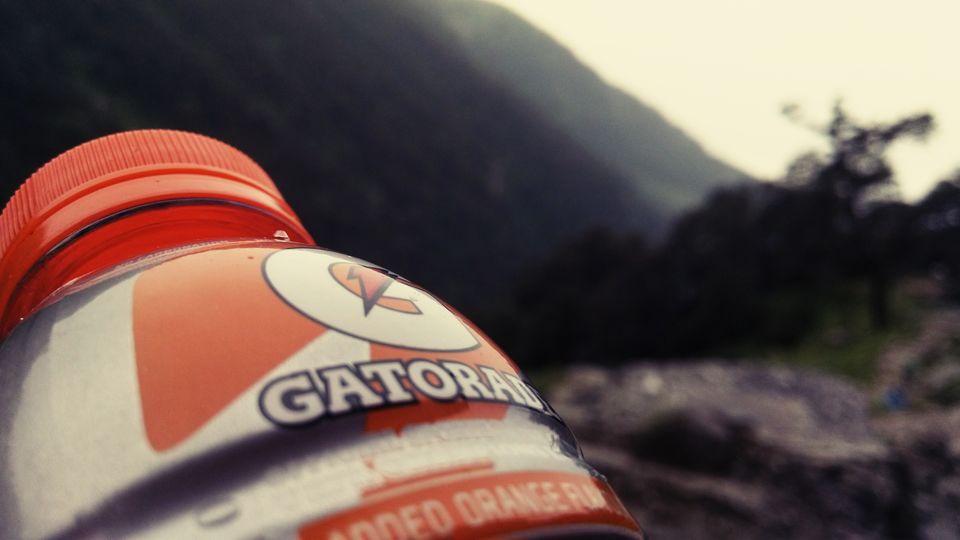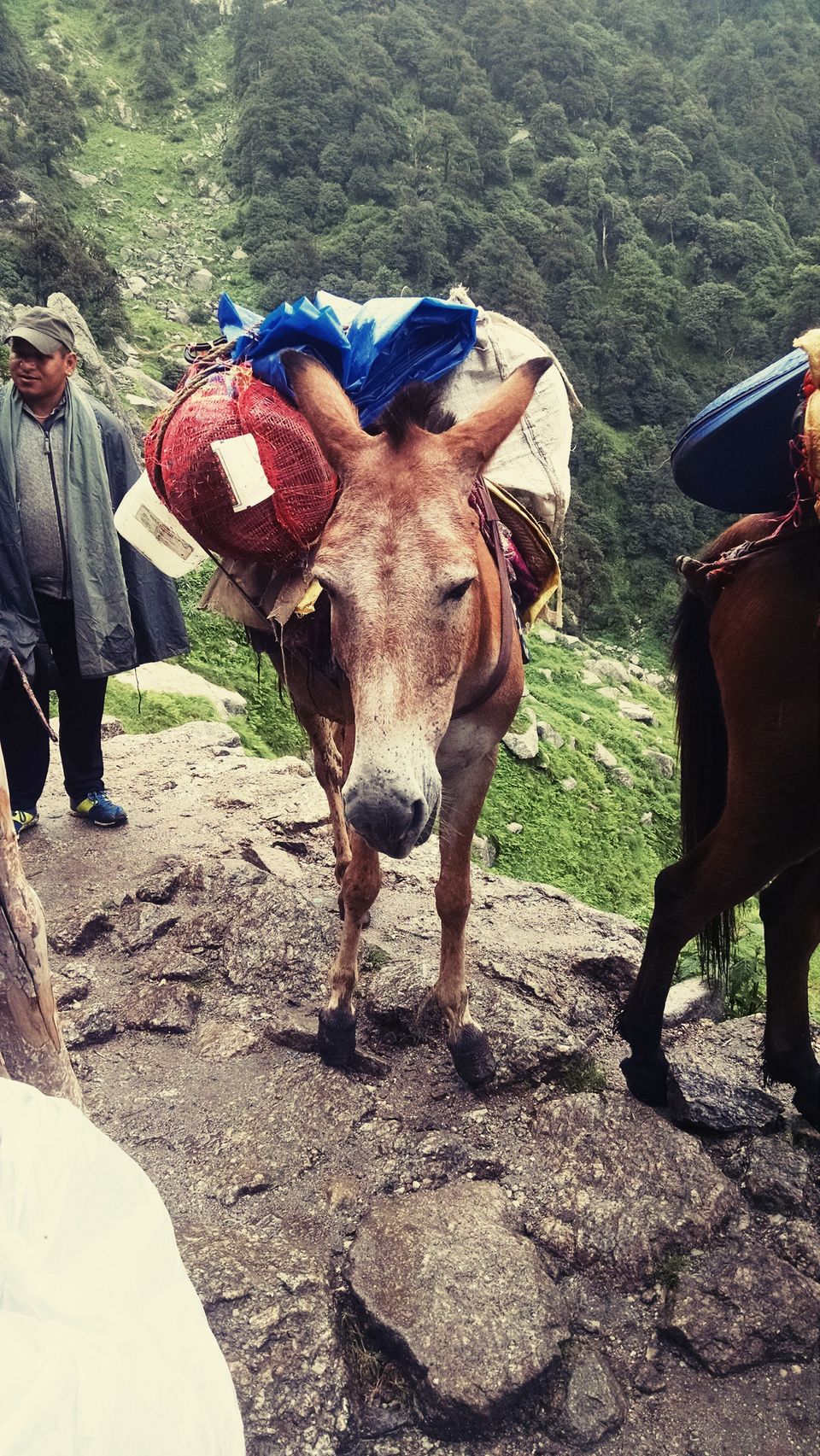 First Visual of Triund Top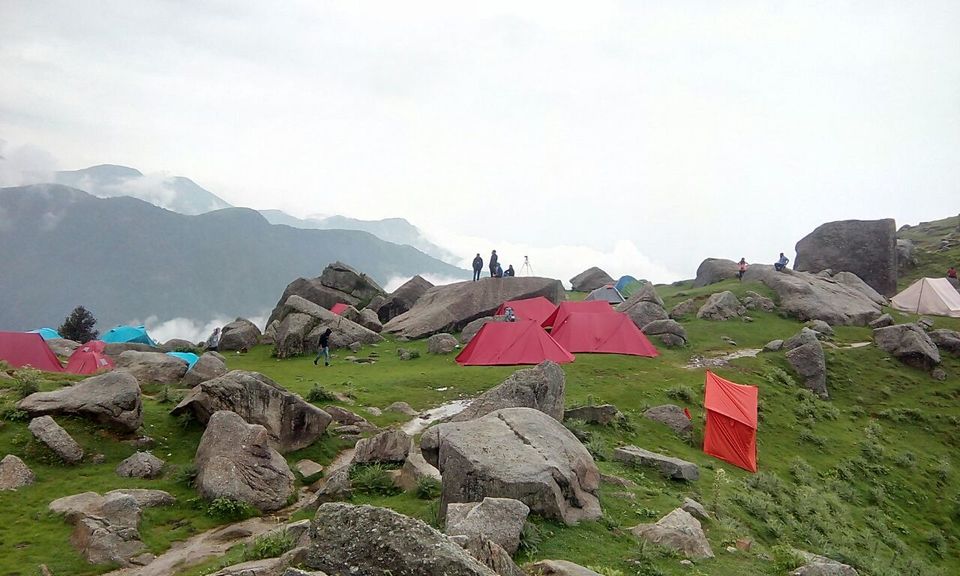 You'll feel a sense of relief upon realizing that you've reached the summit of the hill. Take pride in knowing you finished this off. Yes, you slipped, fell, strained yourself, but now you're here. All that diminishes. You conquered your fears.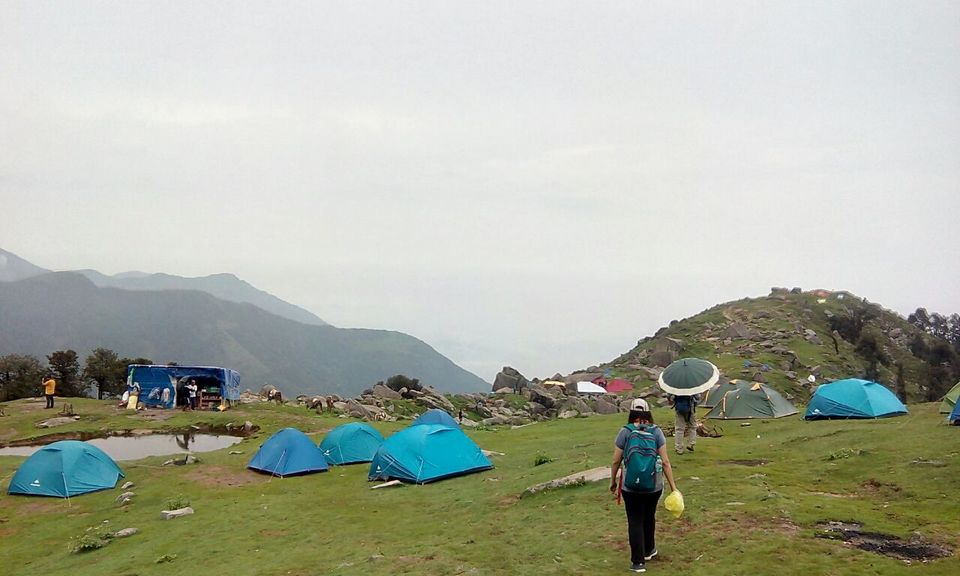 Dhauladhars
Prepare to feel small. The mighty Dhauladhar Ranges right in front of you.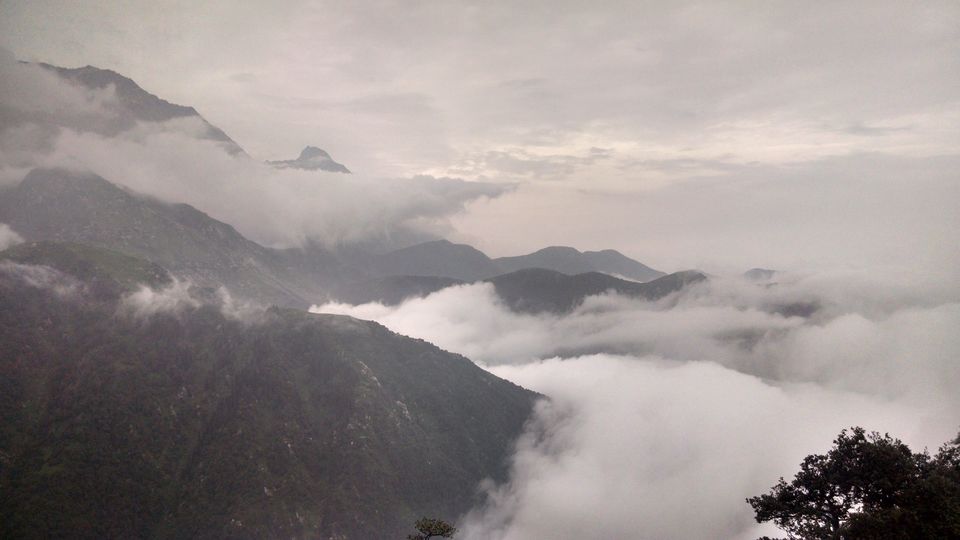 Like a river or a serpent, the clouds coiled the Dhauladhar mountains. I shot beautiful time-lapses of this occurrence. It was surreal.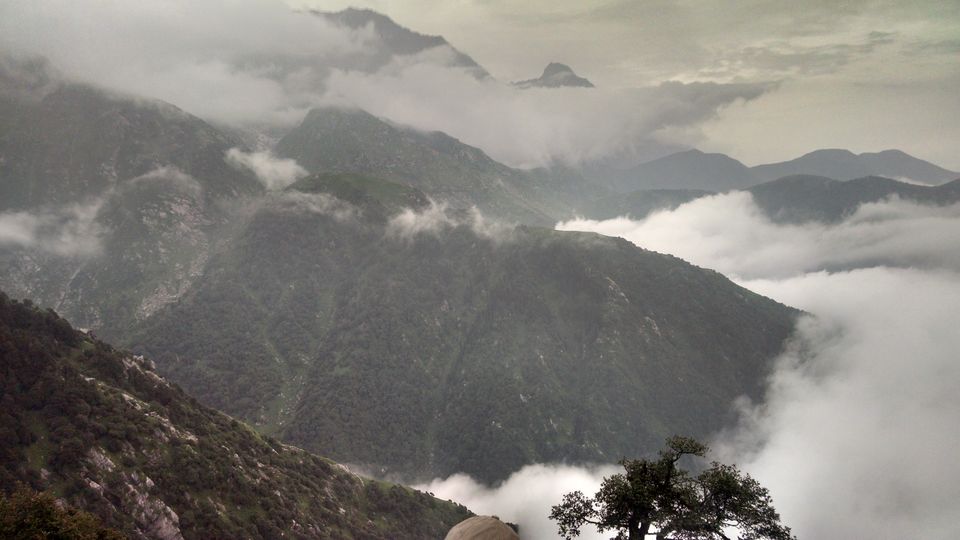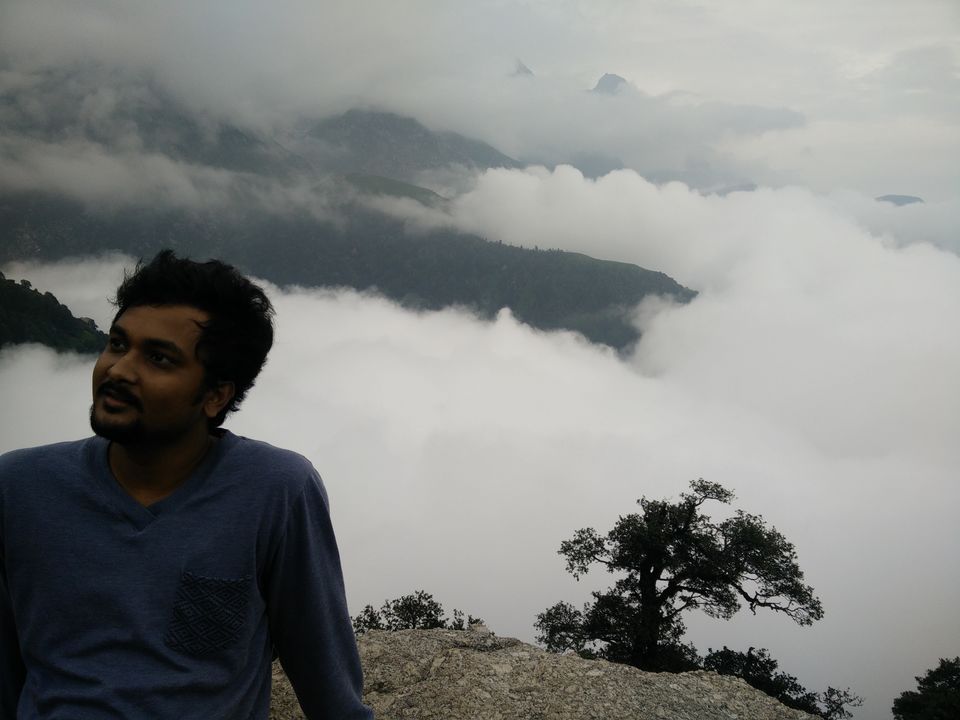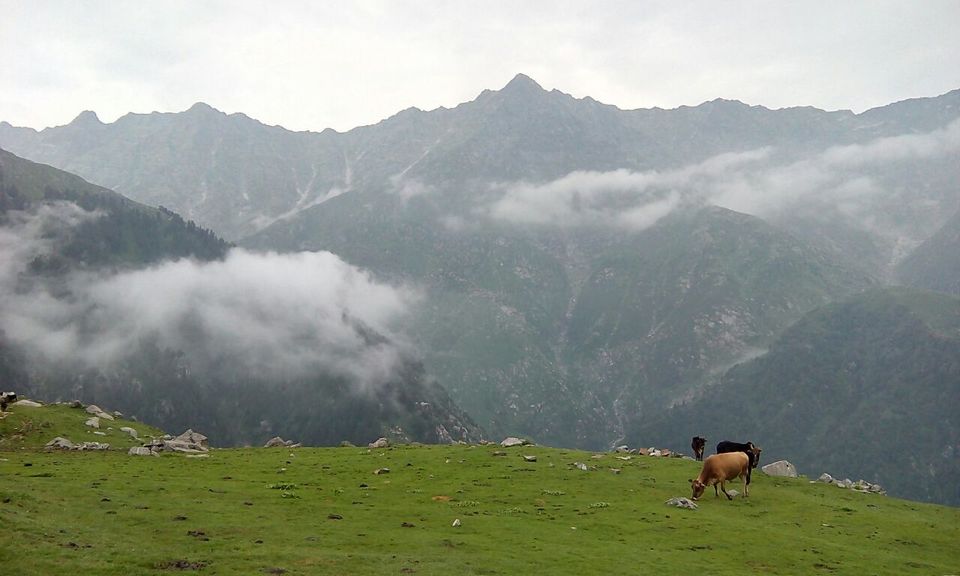 Lunch got prepared & we had a regular meal of Kadhi Rice. Slight drizzles were manageable and we enjoyed with the hassles of ponchos. Stargazing was not an option as monsoon clouds paraded their dominance throughout the night. One could've seen more stars in Delhi on that day :D
Next failure was of Bonfire. But still all of us gathered in a circle and shared our adventures of the trek followed by ghost stories (hasn't that become the norm by now ? :D).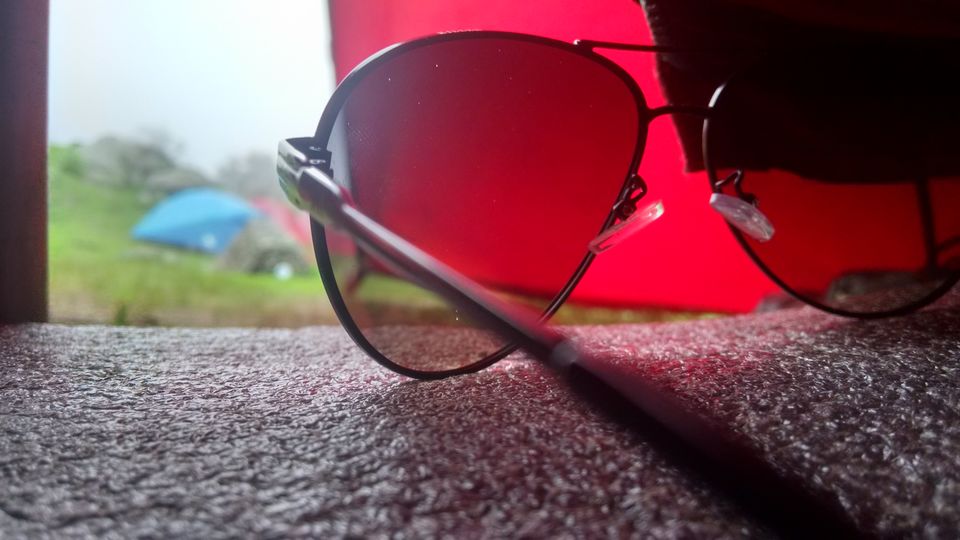 The morning after, we trekked back to Mcleod, which was obviously simpler and was completed in much less time. I was accompanied by a dog whom I had fed an egg earlier. Always nice to trek with a partner. Although, his loyalty was soon tested when another group fed him and soon he bid me farewell and befriended them in the hope he'd be fed more as they trekked uphill.
We reached our hotel before noon.
Packed our stuff along with sweet memories of Triund & boarded the bus back to Delhi.
I still stay in touch with the friends I made during this awesome trip!
I hope you liked the write up.