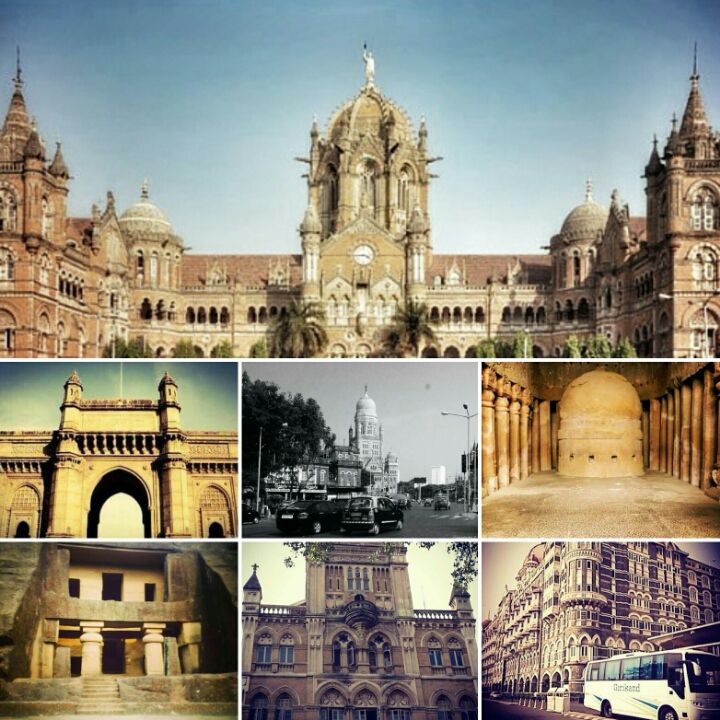 Long read alert!!!
Being an Indian, its hard to miss out on Mumbai, synonymous with glamorous dreams. Its hot, humid, polluted and corrupt; but it is marvelous, humble, a commoners abode and land of new rising. There is no city in India that can portray the true diversity of Indianess like Mumbai. Blending together different cultures, religions and classes to paint a unique picture, just as vegetables in Pav Bhaji yet unfailingly maintaining a thin divide that goes unnoticed if you don't look deep enough.
I chose to fly to Mumbai from Mangalore International Airport. If you have the time for it, I highly recommend travelling by train because the Konkan rail path is visually stimulating and a travel treat in itself. If you are like me who has a boss to report to, then take a flight. Mumbai is well connected International and nationally, so getting there is the least of your worries.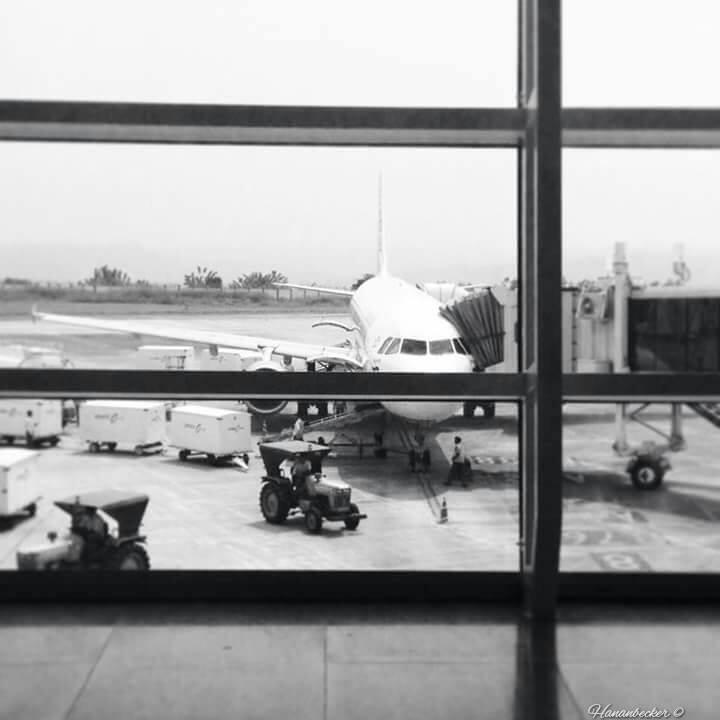 It was a beautiful day and a peaceful flight. I had the window seat and was happy to be treated to a view of blue.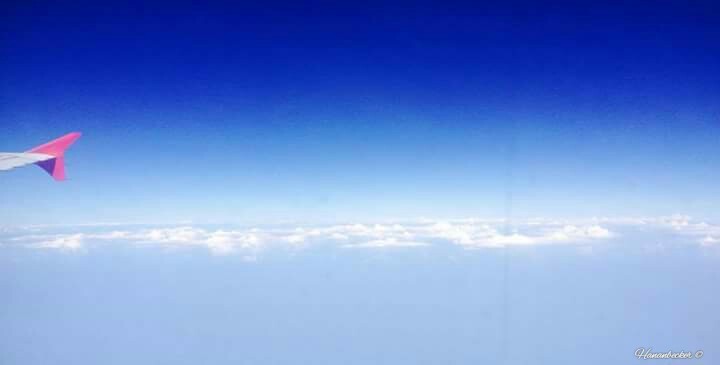 I reached around 5:00 PM and had a relative pick me up at the Airport and drive me to South Mumbai (close to Muhammed Ali Street) where he lived.
The drive out to the main highway is marked by a garden bordered pathway which has a dreamy feel to it. But once you are on the main road, a heavy but disciplined traffic awaits you. I spent the evening driving around Colaba, my relative giving me a quick account of what the various places are and the history of it. I did not listen to much of what he said, because this was a preliminary round and I was set to explore the place next day. But I can't tell you enough how beautiful, glamorous and full of life this city is. I silently was jealous of my relative for having had the opportunity to live in the city of dreamers. We retired late into his place, but life was in full swing outside. Mumbai never sleeps.
I know I love travelling because I never hit the snooze button when I am. Maybe I should take the leap and become a full time traveller.
Pretty would be an understated term to describe the gem that is South Mumbai. A super large corniche that is a budget traveller's replica for Miami, gothic Indo Saracenic architecture masterpieces line roads creating a picture straight out of a magnum opus period movie, a mixture of human colors and a slighly pungent polluted aroma that (strangely) does not make you gag and a bevy of black and yellow lined cabs and red double decker buses reminding you of the English history that the city beholds can all overwhelmingly shock your senses. It takes a while to focus, because just about everywhere you look is a visuo-intellectual treat.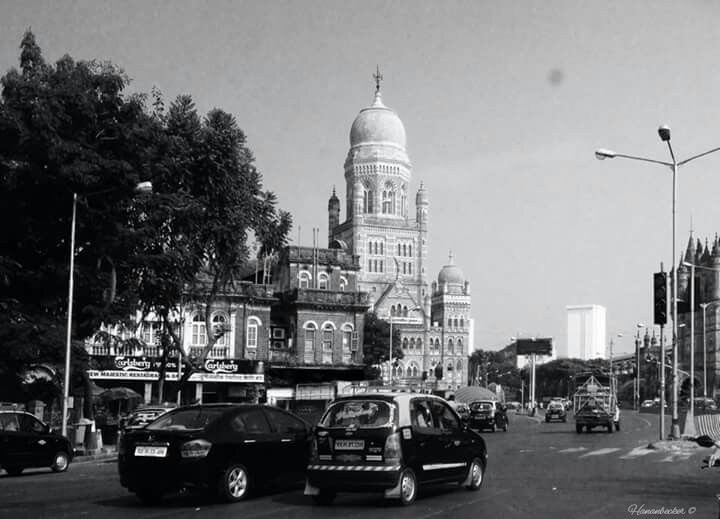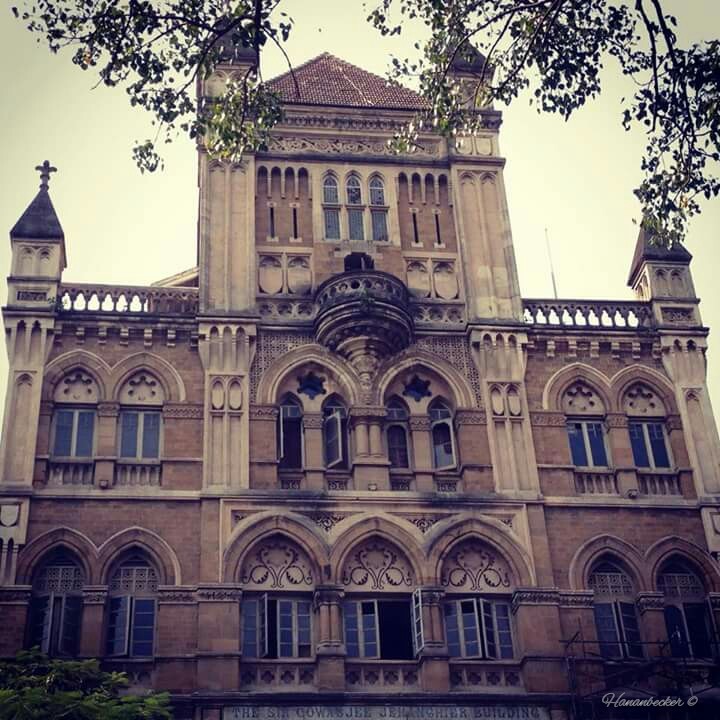 The best way to go around the city is to rent a bicycle so that you can stop at everything you fancy. Taking from the 'gyaan' imparted to me generously by my relative,  I can tell you that Woodside Inn in Colaba (find it on google maps) rents you bicycles. But I chose to drive around in my relatives car, because October was still too hot and humid for me and 11:00 AM looked like noon. The traffic was disciplined and strangely no one was fuming. People here have figured out how to make use of the time spend in traffic I guess.

We had a quick breakfast from a small eatery (could not note the name) and headed straight to Gateway of India. The drive was slow, but not boring to an outsider. After a short drive emerges, with all it's glory, the Gateway of India and you know you have reached the heart of the city with a beat that resonates with the thousand hearts who are on the scene. Marvellous!! An architectural delight, The Gateway of India was built in the 1960s and served as the entrance point to dignitaries and common man alike from it's five entry point. Click pictures, and be sure to, because if you don't have a picture of it, you are missing out on a free souvenir.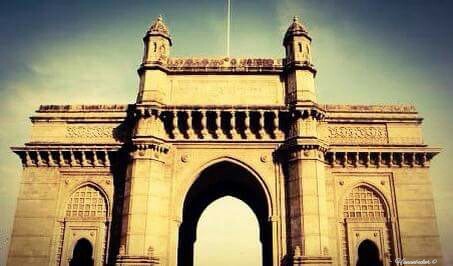 Spend some time walking aroud, feeding pegions and trying to catch up on some history if it interests you. You will be plagued by photogtaphers to get you to click a 'tip of the monument in your hands picture'. It does not cost more than 20 Rs, so if you are feeling generous get one clicked and pay for his evening dinner.
This is one place you should try and visit at different times of the day to catch it in different shades. It overlooks the Arabian sea, but the entrance remains closed and has been so since the terrorist attacks couple of years back. The best way to plan a trip here is visit Gateway of India and catch a ferry to Elephanta Caves (must see). I skipped the Elephanta Caves (I have plans of revisiting Mumbai) and went on to cross other places off my itinery. If you are planning a trip to Elephanta Caves,plan it in March and be part of the Annual Elephanta Music Festival (tickets can be bought in advance) which I hear is a once in a lifetime must.
Right across the monument is the Taj Mahal Palace Hotel, which managed to stand regal on its own and is a healthy competitor to the beauty of the Gateway of India. You could walk in and grab yourself an expensive coffee or buy yourself a tea from a bicycle vendor which is if not more, equally tasty and refreshing.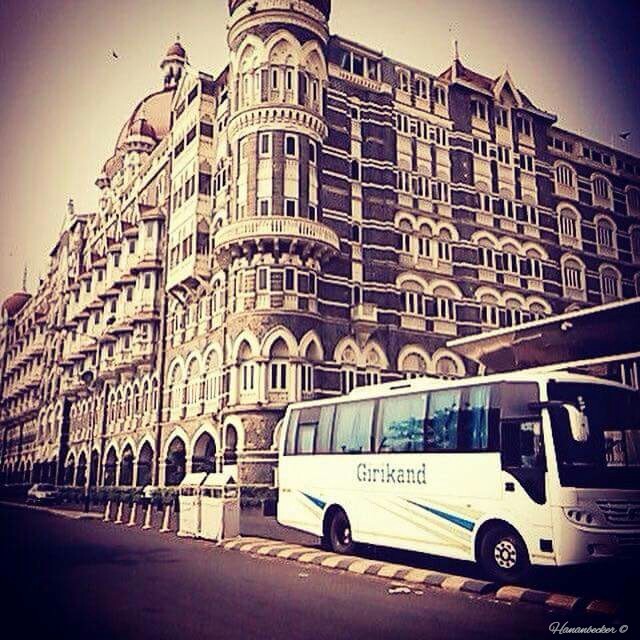 And once I had enough I drove back and disembarked right opposite the Victoria Terminus (Chatthrapati Shivaji Terminus) leaving my relative to find a parking spot.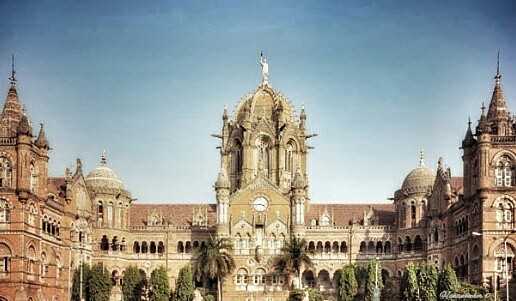 To get a full view stand right across it, aim slightly high and click.  Visit at non peak hours to get a good picture, golden hours being the best time. I walked around and took a subway into the station and nothing can explain the splendour of the intricate indo-english fusion architecture. Domes, high rising pillar and intricate detailing on the walls can transport you to an English Theater. The station is very crowded and I was warned to watch out for pic-pocketers. For you folks who love shopping visit the Crawford market, deploy your bargaining skills and indulge. On my way I treated myself to a plate of Pav Bhaji for lunch.
Our next stop was Taraporewala Aquarium on Marine Drive.
Having been to many aquarium's before, I must say this was a disappointment with nothing much on display. Took me just 10-15 minutes to walk around and we were out of there. We drove around to catch a glimpse of the Haji Ali Dargah.
The Dargah is the tomb of a saint a little far away from land, built on sea and connected to land by a narrow pathway with no railings on the side making the walk to the Dargah risky. The path is accessible only during low tides as the sea almost engulfs the path during high tides. I was content watching the Dargah from shore and marveled at the 1000s of people in a single line, waiting patiently to cross the narrow pathway.
I slowly walked the Marine Drive strip watching the glorious sun set on the horizon and let my legs dangle on the ledge watching the sun disppear into the sea.Dark set in and Mumbai started getting glitzy and glamorous. You could hit extravagant pubs, but coming from the pub capital,I chose to while away my time shopping at local markets. Walk around Boriwali, Andheri and Lokhandwala for the best Street shopping experience. It gets humid at night but you dont lose the swag. That's a Mumbai thing I guess. I treated myself to Street food (if you are hygiene conscious, seek out one's where you can see the kitchen and carry a sanitizer). I lost track of time, headed back to the room passing along the Gateway of India and Chatthrapati Shivaji Terminus to catch its glory at night and called it a day.
I woke up around 8:00 AM and after breakfast headed for a walk around the slums of Mumbai (to satisfy my curiosity) and then headed to Chatthrapati Shivaji Maharaj Vastu Sangrahalay (formerly known as Prince of Wales Museum of Western India).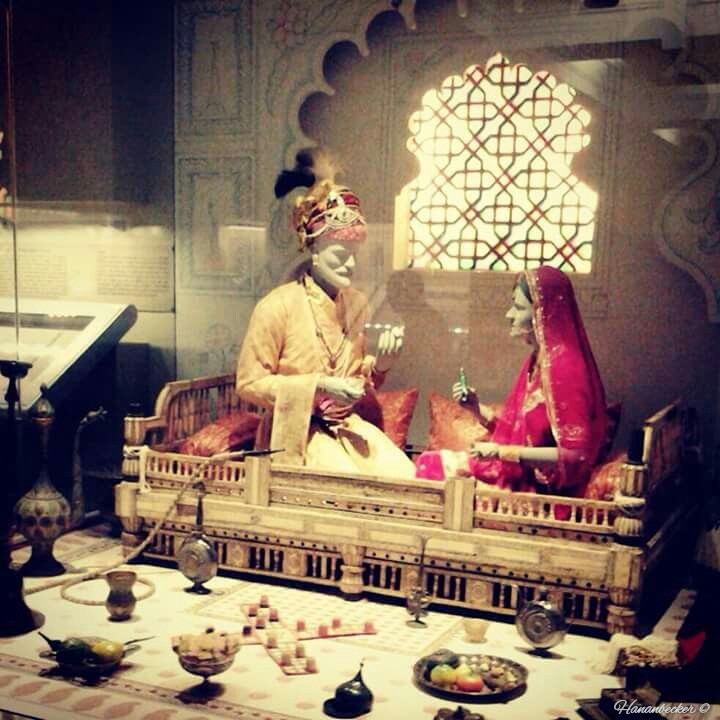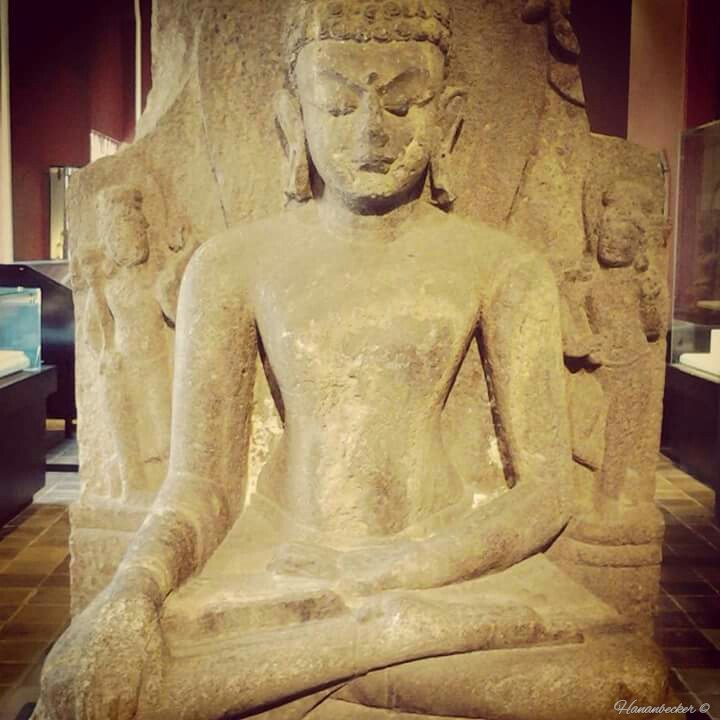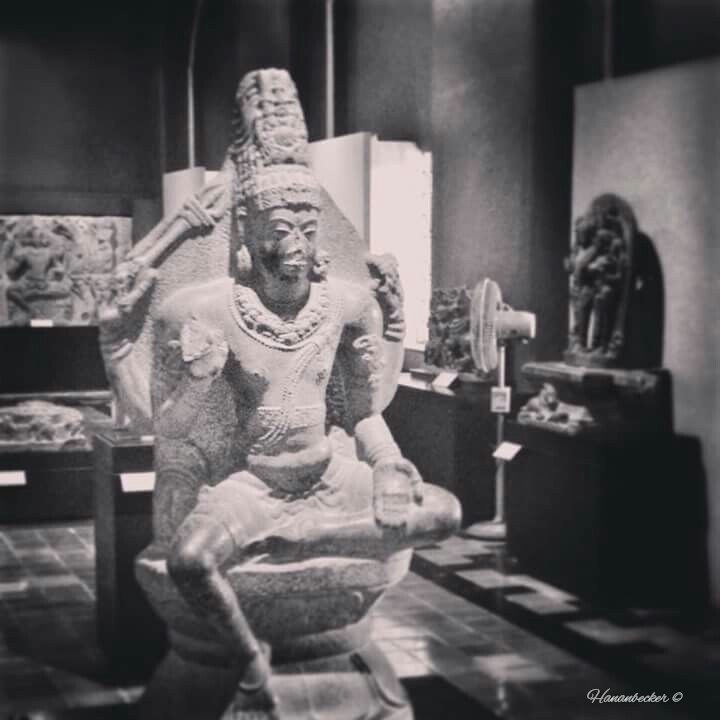 Eventhough I try and avoid tourist traps I am glad I listened to my relative/guide and obliged to visit the museum.

A splendid building(should have taken a picture) build over acres of land, landscaped aesthetically, you sure don't want to miss this one. The museum is huge and would take you hours to see around. The entry fee is 70 Rs per person (for Indian nationals) and an additional 50 Rs for your camera phones (5000 Rs for tripod cameras and 100 Rs for normal cameras). You need special permission to film on the premises. Take adequate number of pics, all of them are instagram worthy.

Be mindful of the time, because the museum can take up your entire day if you take your own sweet time to walk around. If you are the kinds that love walking around Ikea stores, you will come out happy.

From there we went to the Nehru Planetorium but much to my relief, it was closed (only) on Monday. The building is pretty and different from the Nehru Museum's in other parts of the country. My sandals broke and I managed to get it stitched from a vendor outside the planetorium for meager 10 Rs (He asked me for 5). Why I say that is, nowhere else in India will you get such honest rates for things you buy or the rides you take, be it the cabby or rickshaw wala or the vendors. Mumbai is a blessing.
We drove to Kanheri Caves, nestled inside Sanjay Gandhi National Park. Its a two and half hours drive from South Mumbai. You can take your car all the way to the Caves or you can walk to the base of the Caves and hike from the base.

This is Mumbai's oasis. Its a breath of fresh air and welcome break from the noisy,polluted crowded metropolitan Mumbai. The entry charge is a meager 10 Rs for Indian Nationals, but worth more than that. This is the only place in Mumbai with dense greenery. As you enter the park the air  turns pleasantly cold. Try to spot deers, monkeys and lions (if you are lucky enough).
Once you are at the base there are a flight of steps leading up to Kanheri Caves. Wear shoes or sandals with good grip. The natural basalt formations are a visual treat with little cave pools left behind by waterfalls that come to life when it rains. This place is a mark of ancient Indian architecture (Budhhist) and was once a place inhabited by Budhist disciples.
The place shuts down at 5:30 PM so you will need to be here three hours in advance to not be in a hurry when you are here. You can also try and get a special pass to visit the park after 6:30 PM. Be careful of monkeys though and click pictures. I repeat, don't forget to add this to your bucketlist, it is a place frequented by International channels including National Geographic, BBC and the like. Best time to visit it would be the monsoons, when the waterfalls are in full swing.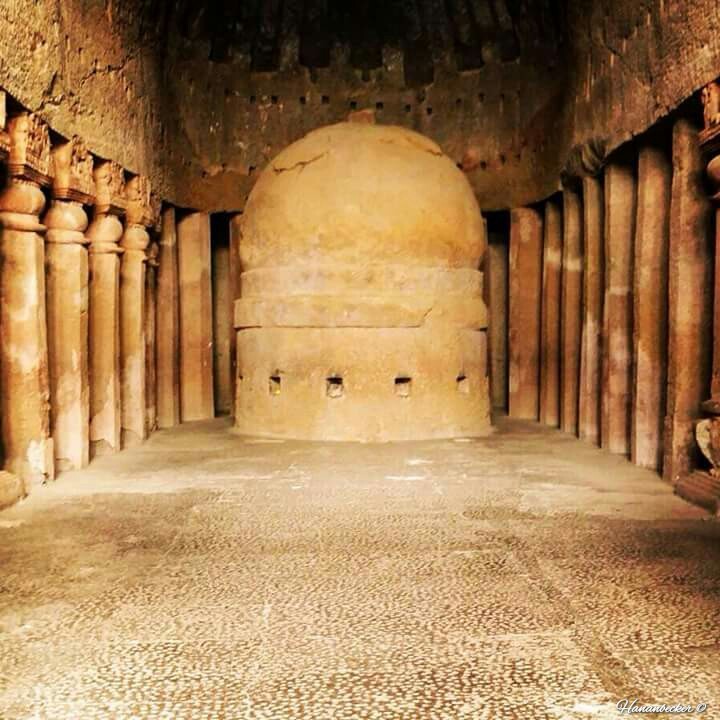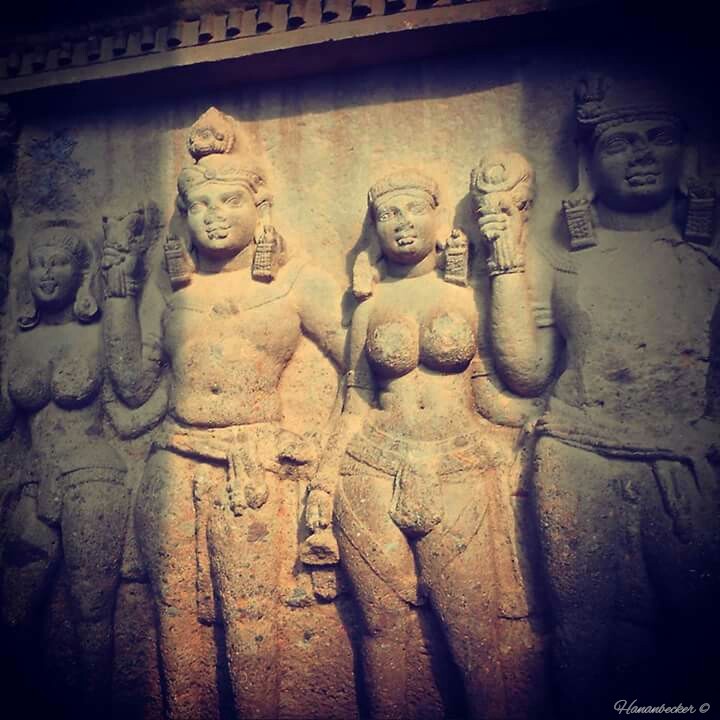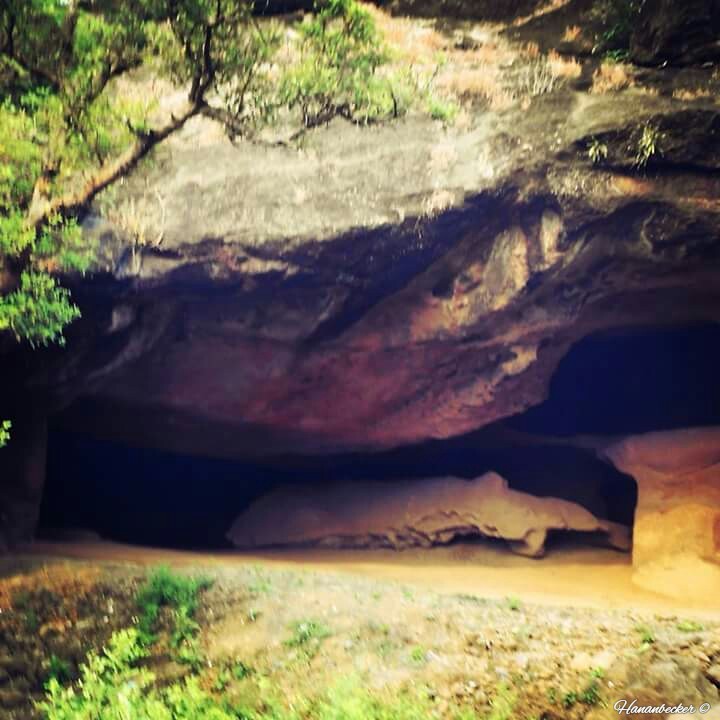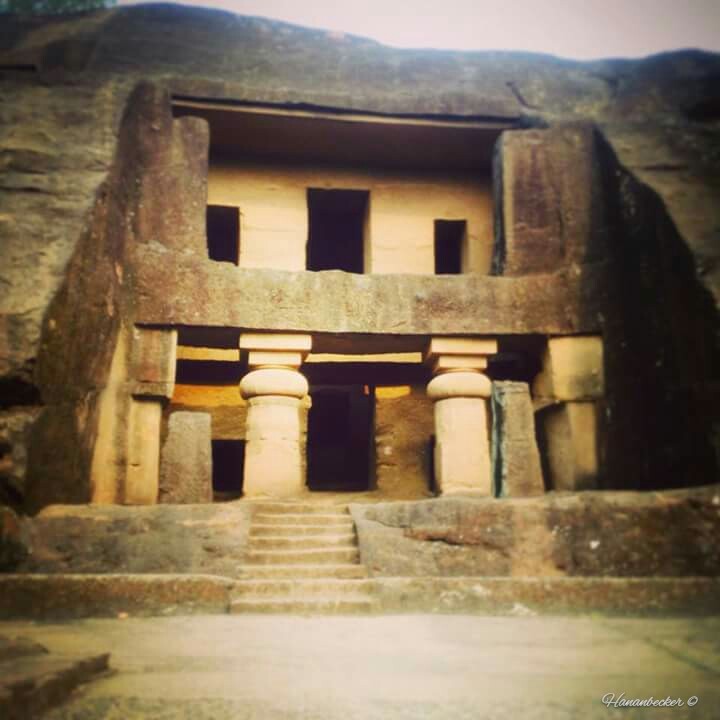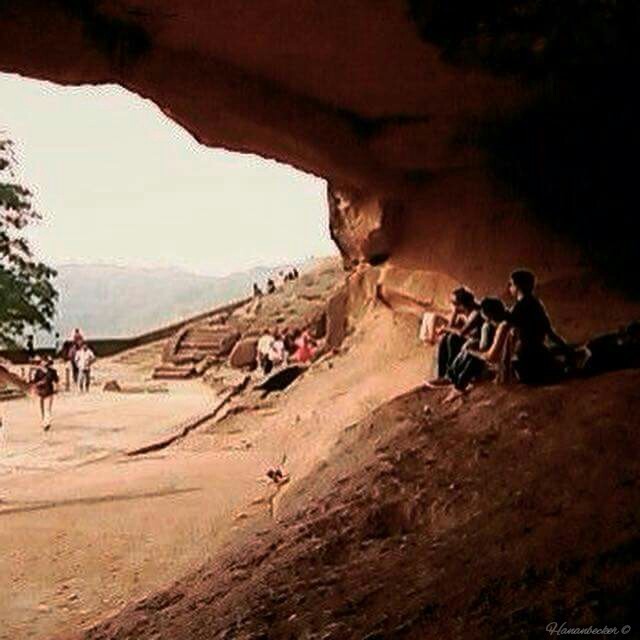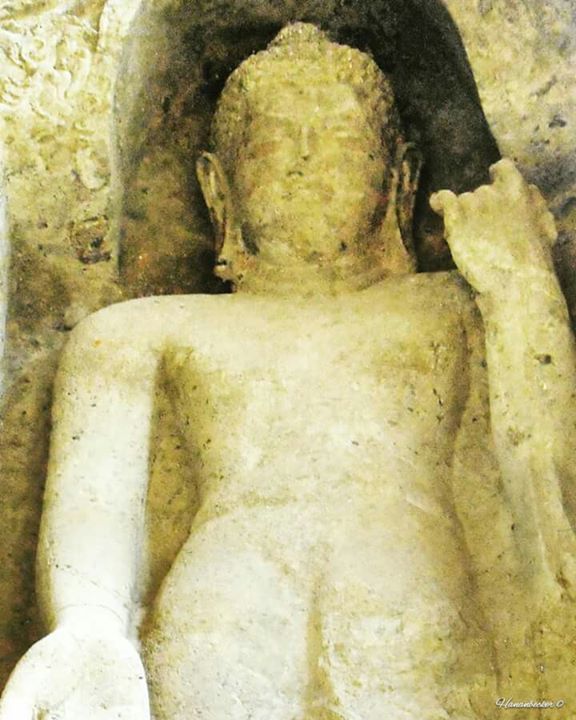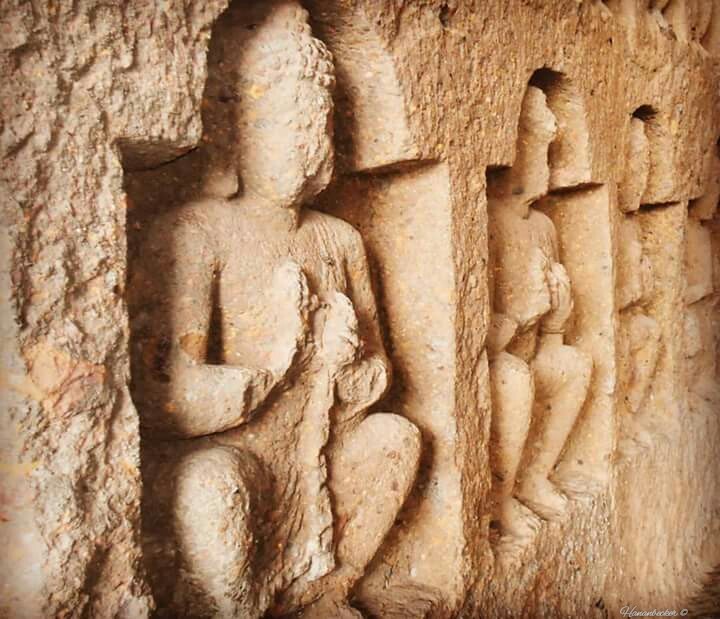 I had mostly covered what I had on my list and headed back to South Mumbai and walked around Colaba for a while. If you are one of those who loves a random long drive, take a drive a little late into the night to and fro the Bandra-Worli sea link, a massive bridge built on sea. Roll down on your windows and treat your hair to a wild dance.
You can stop at Juhu beach,but I chose to give it a pass (not much of a beach bum). Remember to go at night, it will be less crowded and don't get into the water if you don't want to wake up with skin conditions. I lost track of time and at around 1:30 AM headed back to the room and packed my bags.
I woke up early and walked around Mohammed Ali Street, managed to get a light breakfast and took a cab to the Airport. Before I left, I promised to return again, because I had fallen in love.
What I did right:
1. Stay in South Mumbai - most of the places worth visiting are in and around South Mumbai and the area is budget friendly.
2. Check online official websites to plan ahead, everything has a fixed time.
3. Invest in a good pair of comfy footwear. You will need them, theres lots of walking around on foot.
4. Book a mode of transport and save time one would spend looking for cabs (which is not too hard though).
5. Carry a sanitizer (must)
What I missed:
1. Elephanta Caves - that is self explanatory.