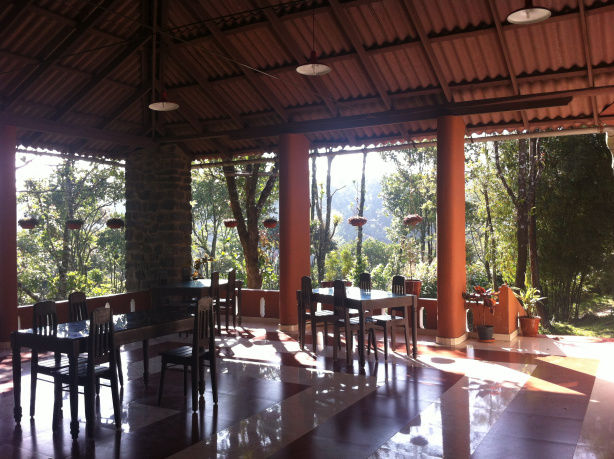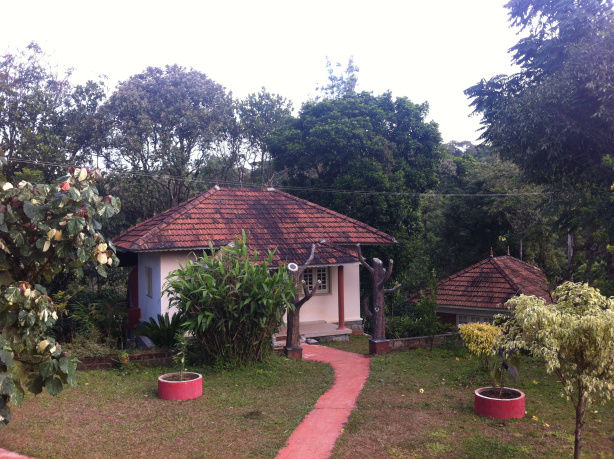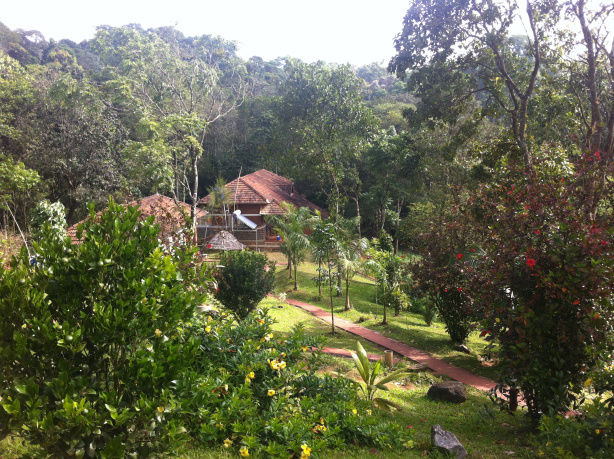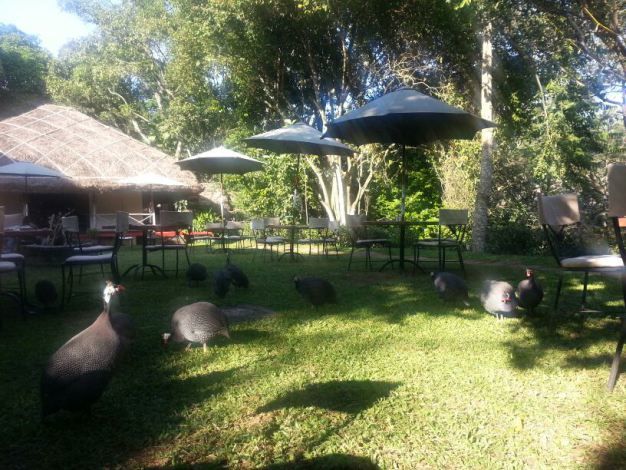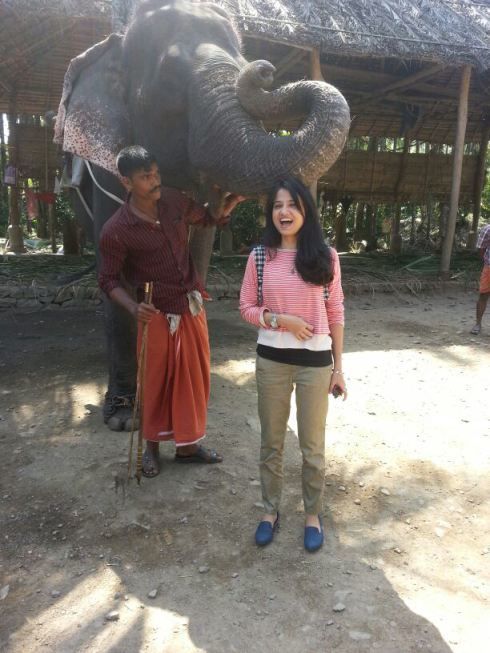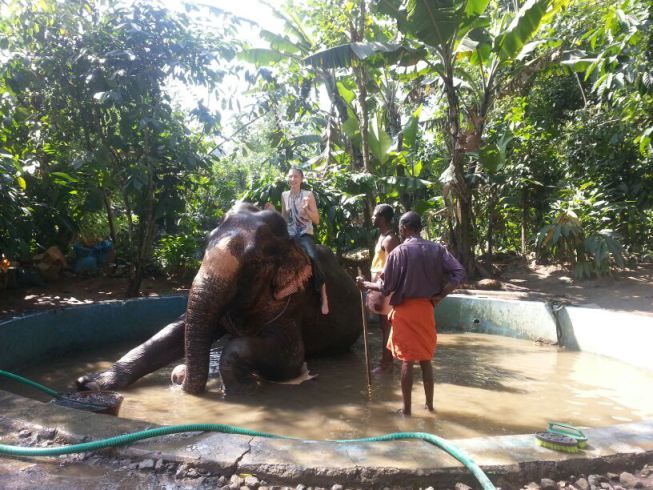 I was in Thekkady, Kerala last month. December is the peak tourist season in Kerala and so we went expecting crowds but it wasn't bad at all. May be after living in Bombay for so many years, nothing seems crowded anymore.
Padma the elephant:
Another highlight of Thekkady was Padma. I wrote about her here. That's Padma giving me her blessings (in exchange for tipping her master well). No matter how calm she may look, it is kinda scary to stand under the trunk. No?
And if you fancy accompanying an elephant for a bath, you can do so in Thekkady. What you see in the pic below is the (not so luxurious and clean) elephant Jacuzzi. I didn't attempt it myself… even though they provide decent enough arrangements to shower / change later. It looked like great fun though.
****
Unexpected company:
Imagine sitting on one of these tables, on a cool 31st December afternoon, enjoying your beer, thinking of the year gone by and then suddenly having these birds for company. Bizarre but amusing. What are those birds do you know?
In addition to these puffy birds minding their own business, we were also surrounded by monkeys at one point of time. They were eyeing our sandwich and beer. Monkeys are evil and violent. It was kinda scary and plus I don't like anyone eyeing my sandwich. The waiter came running with a catapult to shoo them off.. (Such an exciting afternoon that was). The monkeys left after stealing a watermelon from the kitchen.
All in all, Thekkady brought a pleasant and pretty end to my 2013.
This trip was first published on http://suitcaseofstories.in/.
Stayed at: Eletaria Resort A quiet, eco-friendly plantation resort about 45 minutes from Thekkady. Yes, it was far! And btw, someone has geo-tagged it incorrectly on Google Maps because of which we got completely lost. By the time we reached the place, it was well past midnight. But it was all worth the effort when we woke up to a stunning view in the morning. Pretty cottages, tree houses, hammocks and cool breeze. cottage in eletaria One of the cottages View from my room View from my room The restaurant in Eletaria Eletaria Restaurant With a restaurant like that, we never ended up calling for room service. Imagine having steaming hot idlis and filter coffee sitting in that sunny corner to keep you warm from the chilly breeze. (It was below 15 degrees when we were there.) The few negatives that I will give to Eletaria: NO WIFI. Forget free wifi. The place has no wifi at all. Kitchen staff didn't seem too efficient. Limited food options. Poor arrangements for the drivers. A bit over-priced.