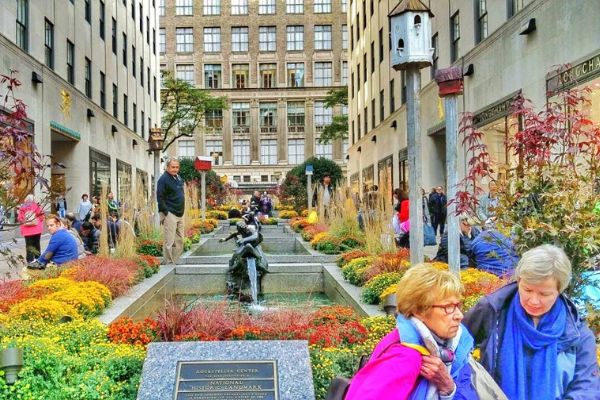 Boarding my way 16 hours, 12,530 kms away from home city, Mumbai; I was every bit of thrilled to be visiting the most popular bucket list city, New York. While it was my maiden trip to the busiest city in the States, a part of me had my own share of ideas too (TV and movie junkies back me up here.)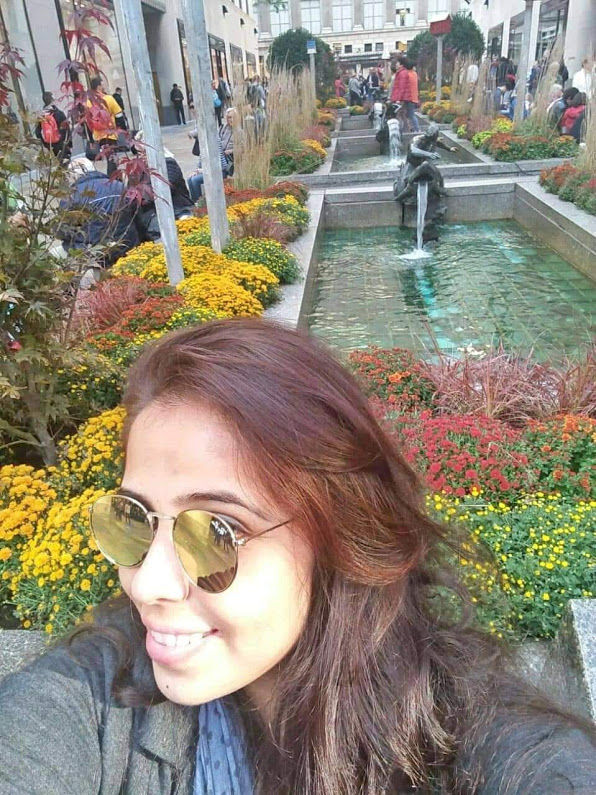 As a 90s kid, my first rendezvous with New York city was through KJO's eyes (Read: A 20 something's open letter to Bollywood ) King Khan's signature spreading arms in an embrace on the streets of the city had piqued my interest already, Times Square was that first lit spot which was added to my cart of must-be-here places.
And I was introduced to shows like Friends, Sex and The City, and not to name the endless Hollywood movies, New York became a familiar favourite on the list. Now was New York city what I had experienced on screen? Read on, because here's what a solo Indian girl trip to New York looks like...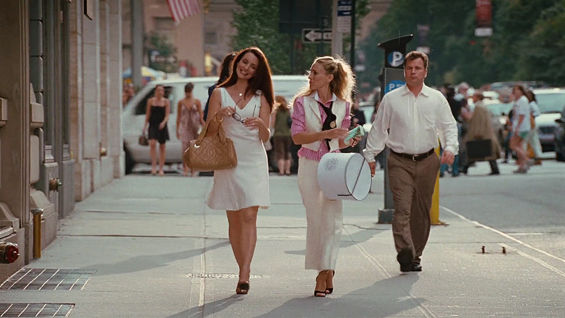 Landing at JFK airport, I boarded my cab to be driven by a Sikh driver, now a habitat of this city he calls home. He fondly shared tales of being a part of the Indian community, based in Queens, visiting the Gurudwara (The Holy Temple of Sikhs) in their vicinity, building a home away from home and sharing his list of must-visits with me.
Checking-in at Candlewood Suites in Manhattan, I ensured that the jet lag doesn't get the best out of me (My previous trip experiences to the States were a good testimony to not forget this) I decided to quickly head out and explore the city on foot
Times Square
The most lit part of the city that won't pause even for a hiccup (If you're from Mumbai, this is a familiar sight. However, this sees a 2X surge in comparison to the maximum city in India.) Times Square is definitely one of the reasons they call New York the city that has it all. Trust this hustling intersection to be a home to the most amusing banners, quick service restaurants and intent that builds the headlines.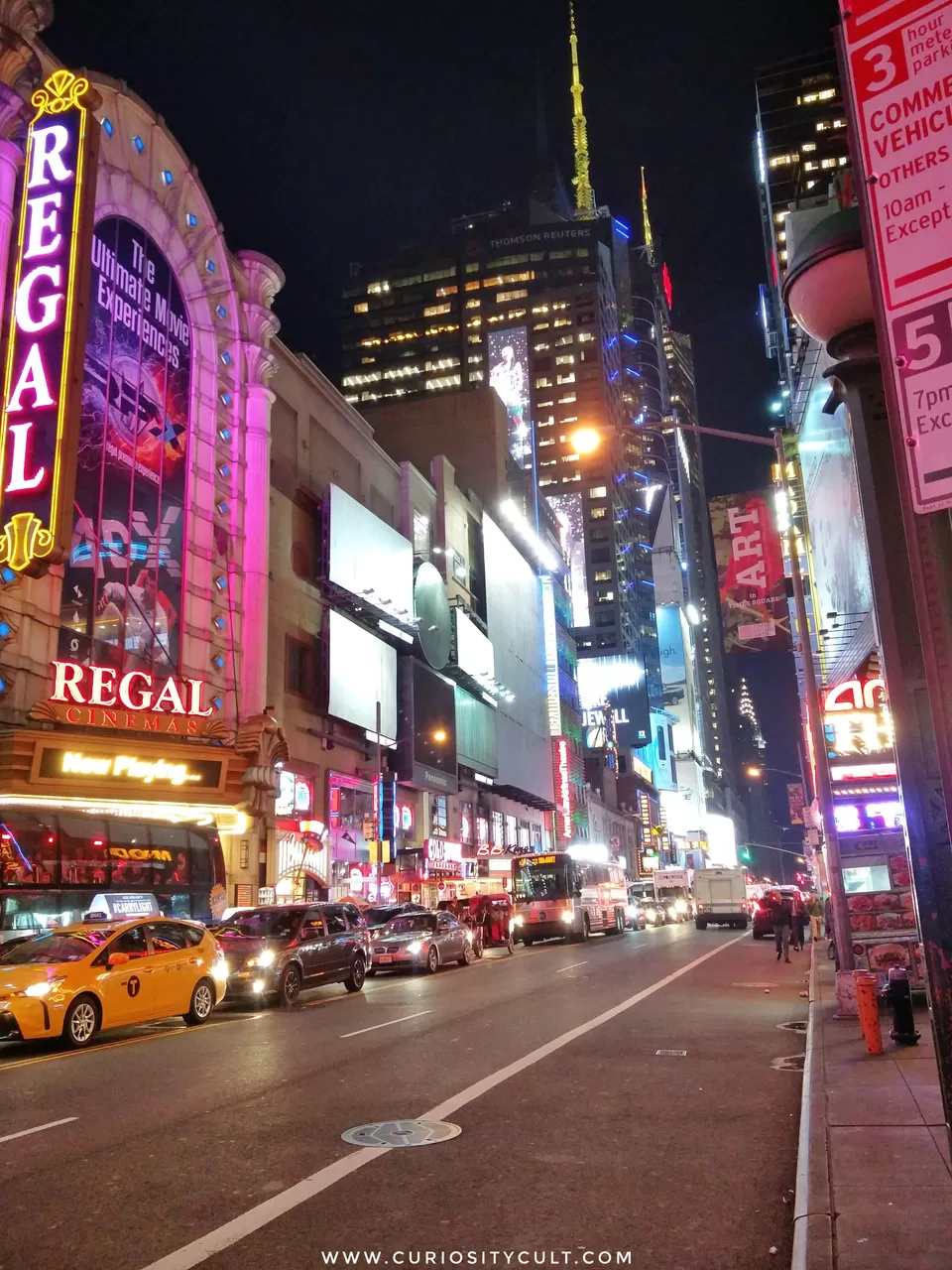 There's no way you can walk the whole park in a short span of time; it's humongous to the say the very least. Given that New York is a crazy and seemingly chaotic city for most of the day, Central Park is easy on the eyes and mind. You're bound to spot a plethora of people here too but what's intriguing is that unlike most of the city which is divided in the "Types of people" you're likely to spot an amalgamation of vicinities of New York coming together to pause amidst the chaos, while tourists like me marvel over the grandeur of this natural setting!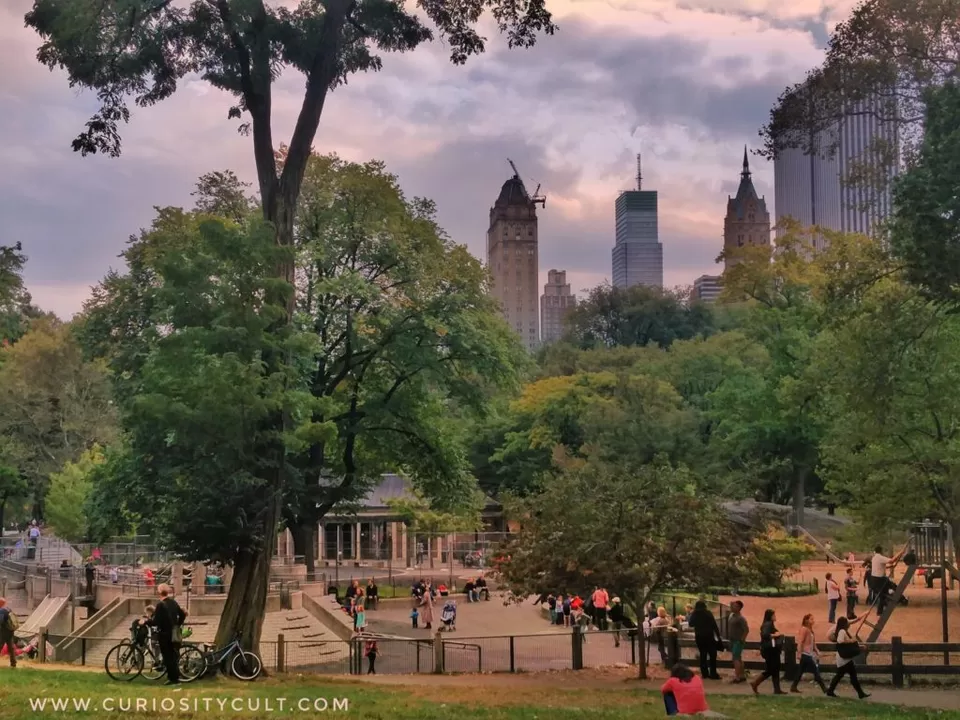 Best at sundown, even better on a solo trip because amidst the many in the lot and tallest of buildings in sight, you realise that you're by yourself in a place so iconic and larger than life. This is bound to make you feel like a part of a bigger purpose and existence!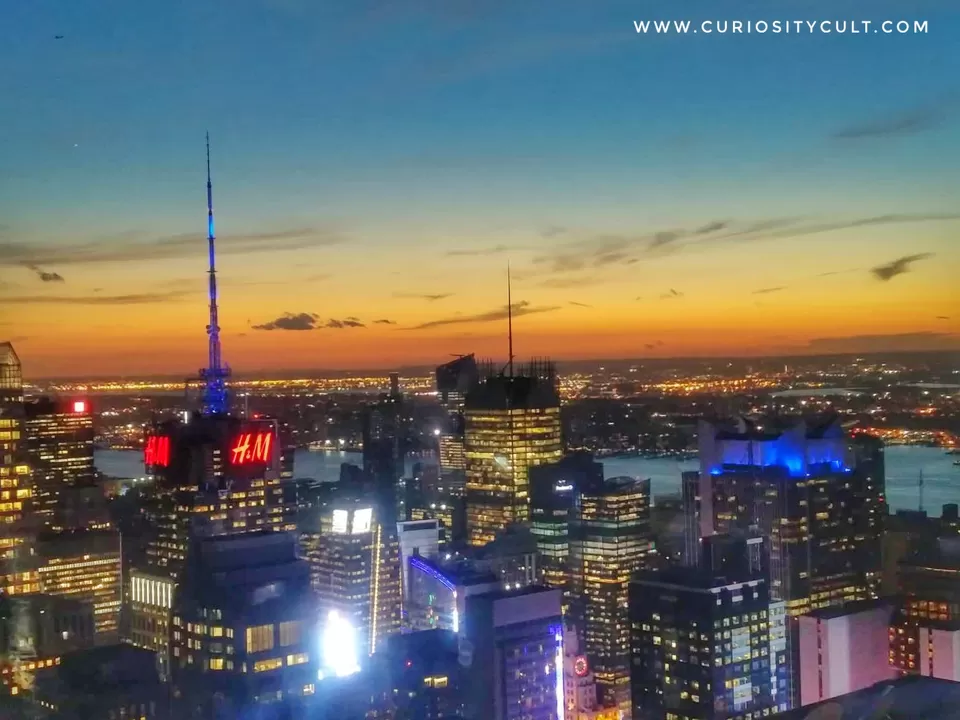 Yet another monumental place that lets you witness New York from top of the rock as high as 70 th floor! Once you're done gasping over the beautiful view, ice skating, Lego store and much more will be your companion.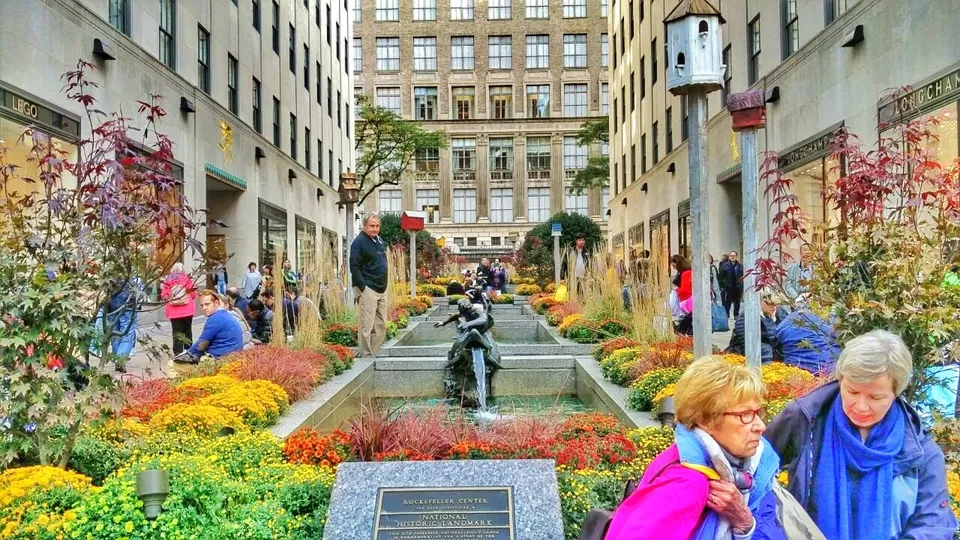 A neighbourhood in Lower Manhattan that is made of every shopaholic's dream! Elaborate chain stores, royal worldly architecture and a general glee among shoppers is a rather common site here.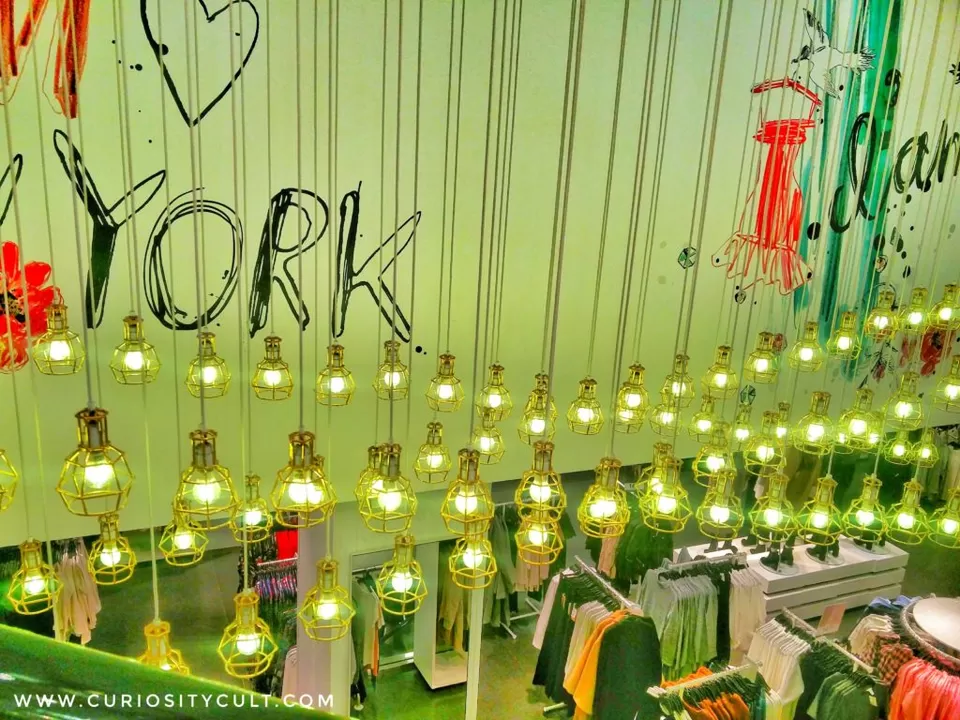 What's travelling alone in New York like?
- The joy of your own pace and itinerary (There's no worrying about making someone wait or being at a place you wouldn't want to otherwise)
- A lot of selfies on your phone at the prettiest of places (Unless you're good at setting up the self-portrait camera stand :P)
-There really isn't feeling alone or lonely if you may because trust New York streets to always have a flurry of people on feet.
-You don't need Christopher Columbus' compass to navigate in New York ???? (The streets, avenues are self-guided.)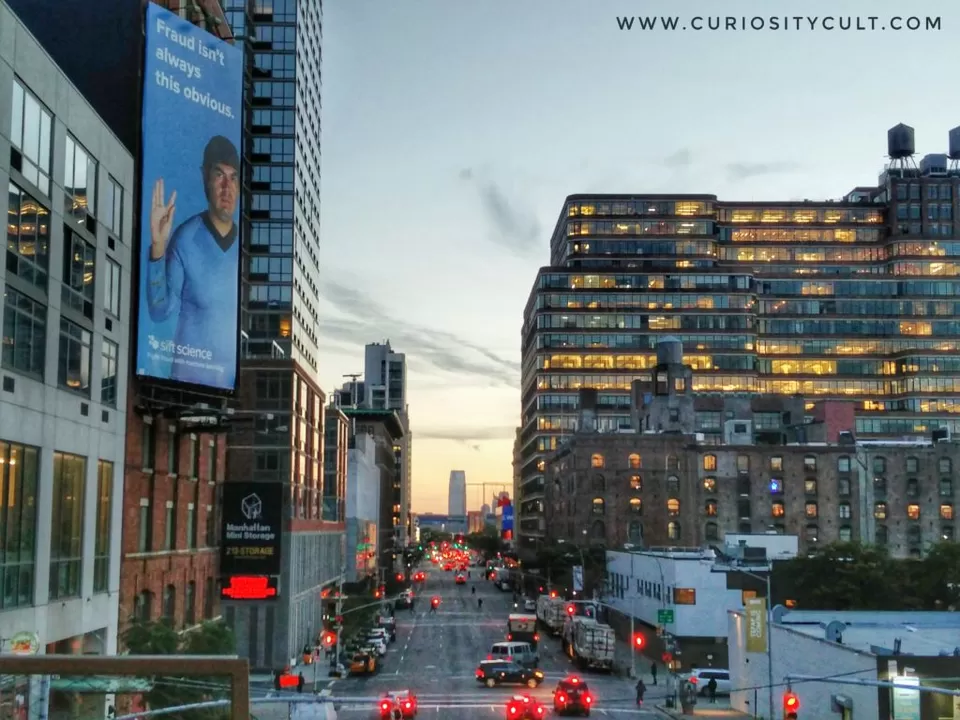 P.S: Here's what a solo Indian girl trip to New York looks like, and in case my memoir wasn't suggestive enough, it is highly recommended! Which destination is on your bucket list in 2019? Let me know in the comments below. Until next time, #StayCurious ????