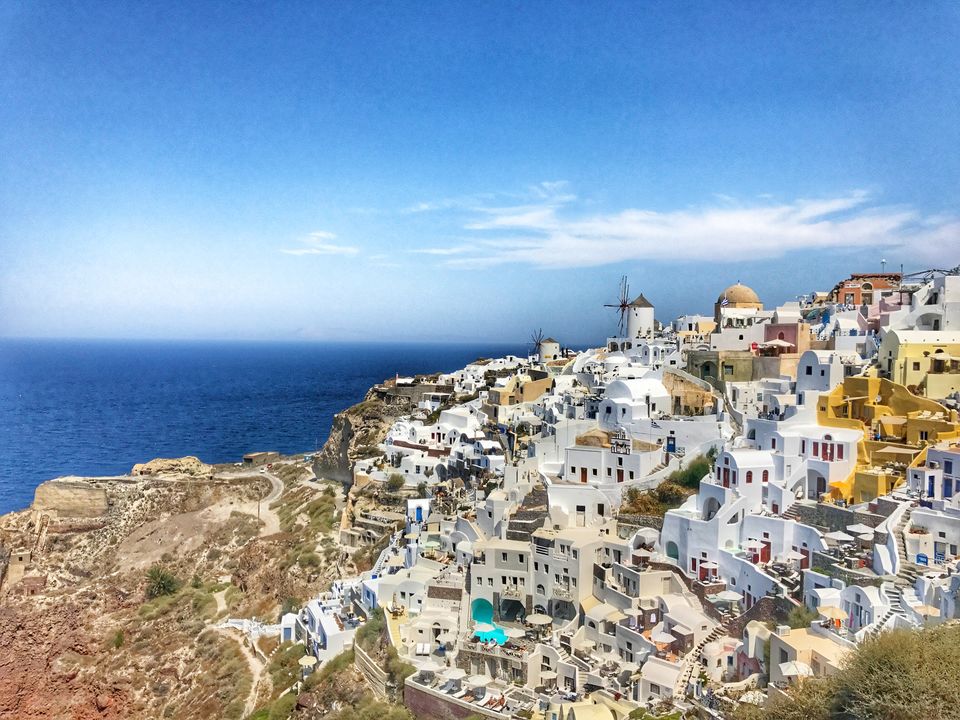 Santorini was in my bucket list since long time and I finally visited it in 2017 summer, it is as beautiful as we imagine and I literally fell in love with the place at first sight.
With its blue-white washed houses, donkey rides, active volcano trek, scenic beaches , sea view pools, tasty Greek food and romantic sunsets, Santorini is one of the most beautiful islands in Greece and a must visit for all photography enthusiasts out there.
I give you 10 pictures here to prove how stunning Santorini is, trust me it'll make you pack your bags and book tickets to Greece right away.
Santorini is a dream place and a heaven for photography lovers. I really enjoyed my stay there capturing the stunning landscapes, strolling through the cobble-stoned streets and watching the romantic sunset in the evenings. It was one fun-filled and memories overloaded trip.
All the pictures were clicked by me in Canon 700D