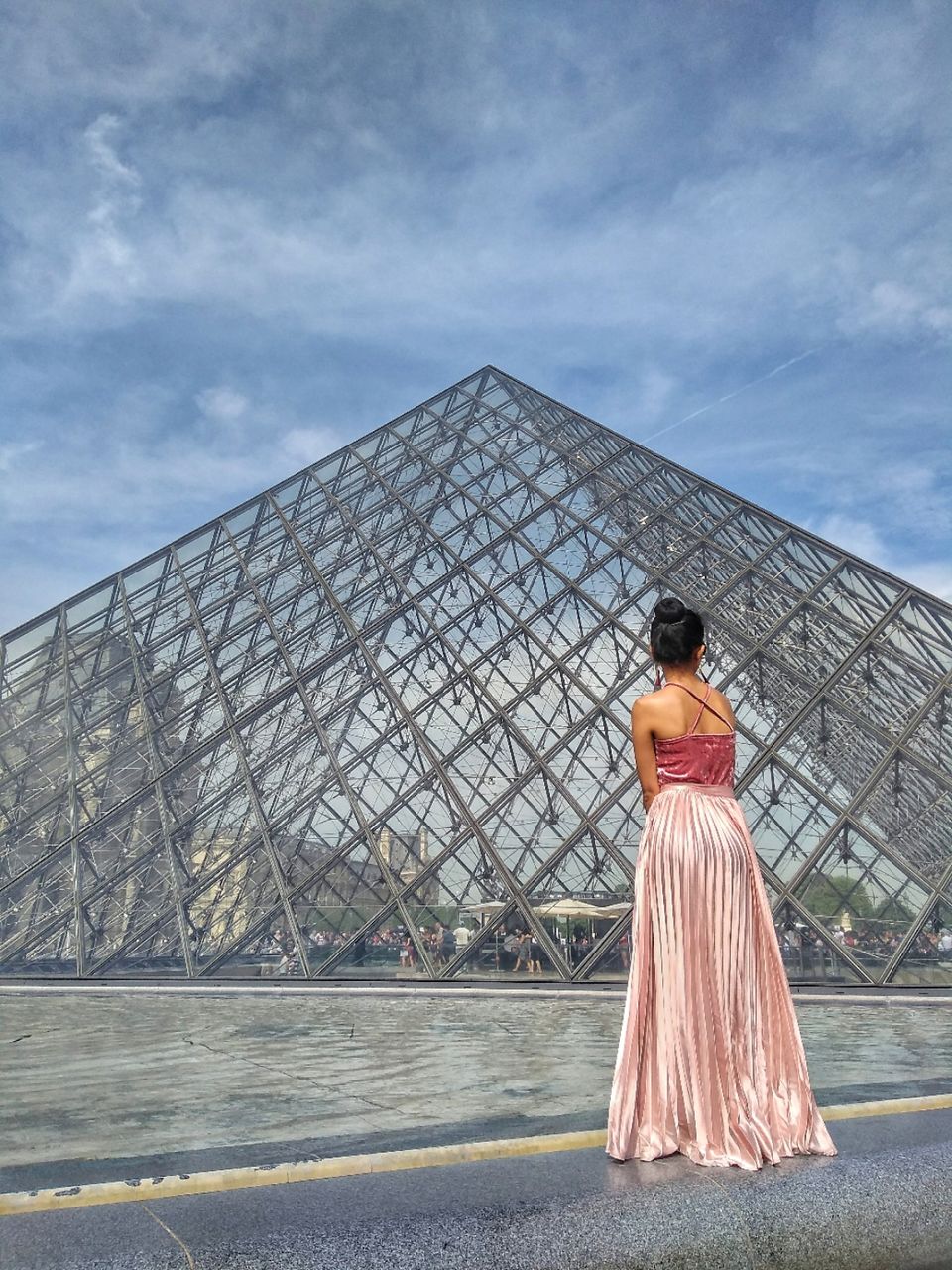 1. Visit early hours:
In case you are intending to make a quick visit, racing around the museum to see certain highlights then my suggestion here, start early at the museum, it is easier to do this before the entire museum swells with crowds 🙄
2. Know how the entrance is:
The most famous way to enter into the museum is through this Pyramid main entrance. However, you are likely to met an long queue, as many others will have the same plan as you 😜
If you want to save time, try the underground entrance through the Carousel du Louvre, where you can walk straight in to the ticket purchasing area and avoid the long queue entering the security checks from the Pyramid entrance 🤫
If you still want to experience the Pyramid, you can still exit the museum from there and see it up close, when you leave 🤷
3.Know what you want to see in the Louvre:🔮
The amount of collection and artwork that can be seen at Louvre is daunting, especially if you arrive and you don't know what to see or where to go. Probably the most important thing you should do is to get familiarize yourself with the museum and it's layout. Check out what all collections and items they have and what's your interest and how much time you will have for the visit..
4.Free foldable guide:
There are free foldable guides available at the ticket purchase area and is essential that you pick up this guide and use it to help you to find your way around the museum. The Louvre is a vast complex of halls, art rooms and staircases spread out over four floors and in all directions. So it really helps alot
5. Wear comfortable shoes as you require to spend a lot of time on your feet.
6. Beware of pickpocket activity in the Louvre:
Thieves are likely to pay more attention upon unsuspecting visitors, particularly in crowded areas like the Mona Lisa painting. This basically should not spoil your trip hence you need to take care and precautionary measure inside and outside museum
Louvre official website, where you can find a very helpful 'Plan Your Visit' Page. Here you will find interactive floor plan maps in various languages, which can be downloaded, printed and studied to help you understand a bit of the museum before you attempt to visit.
Lourve is one of the best museum in the world if you could manage your time and trip at lourve well then I am sure you will have memorable experience the way I had...😊
#louvre #parislove #parisianlifestyle