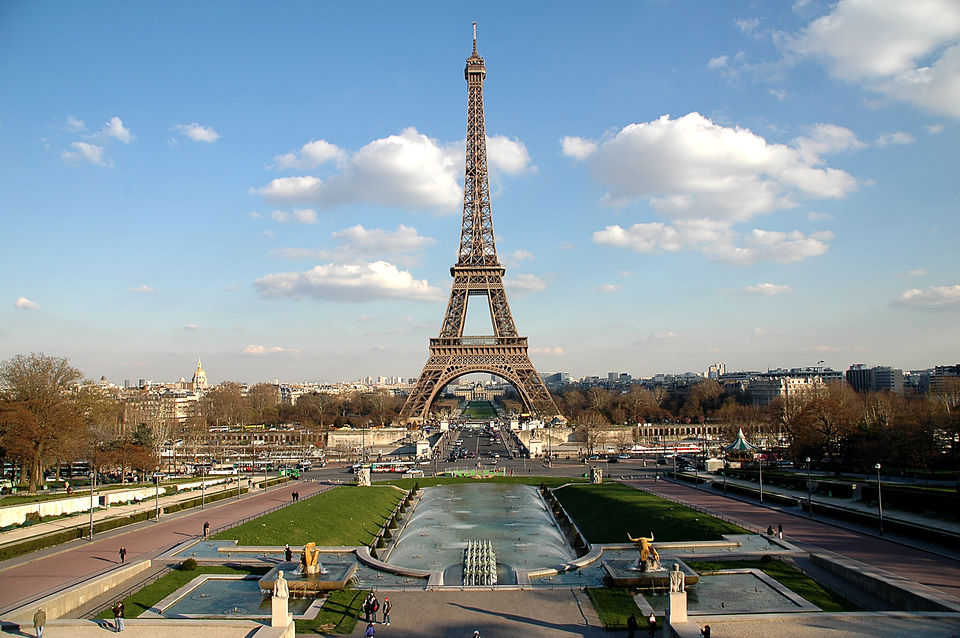 This is something that I rate at the top of my list of things that need to be done. My wife had a stroke a number of years ago and currently has stage 4 cancer. I have been injured several times and ended up in the hospital several time for asthma problems which were all work related.
She is and always will be the love of my life and I plan to be with her for the rest of our lives. The cancer appears to be somewhat under control. My goal is for both of us to be around for many years to come but under the circumstances there is no way to know how either one of us will be going forward.
I want to be able to see the sites with her and to be able to sit and enjoy something e few times a day at some of the sidewalk cafes. Then having nice romantic dinners and walking the Champs-Élysées at night and enjoying the lights and ambience of the city. There are all the museums, the Eiffel Tower, the local artists and the fabulous historic architecture and churches. This would be a week made in heaven.
That being said this is really more a dream than anything. I can't afford this for many years to come if ever unless I win some kind of lottery.
The trip would start of course with a flight to Paris. There are a number of non stop flights that leave from JFK. Ideally we would have an overnight flight and land in Paris at or before 8 am. At that time we gather our luggage and head to one of the train stations in the Airport to head into town or to the car rental area. There is a subway system that covers a great deal of the city and they also have a bicycle rental program with racks all over the city so you can rent bikes and go that way if you like. It would certainly allow for a much easier time if you want to stop and look at the architecture or go into a shop or a museum. I have never been to Paris but if it is like any other large city finding a place to park your car is likely a very difficult thing to do.
Take the train into town and get off at a stop that is reasonably close to your hotel. If you land at around 8 by the time you get your luggage, get through customs and get into town it will likely be pushing 10 or so. At that time we would start just wandering the area around the subway station to see what we could have for brunch.
After brunch I would check with the hotel to see if we can check in. Sometimes you can check in early but it depends on the hotel and what options you have worked out with them. If we can not check in then we start looking at whatever is closest. If nothing else the architecture in may areas of Paris is wonderful so we could just look at that and perhaps check some of the local shops to see what they have going on.
Once it reaches check in time we will be at the hotel and get everything into the room. After that another walk around to check things out and then a moderately late dinner so we can stay up fairly late and then go back to the hotel and crash for the night. If things are done like that it can, in many cases, take care of the whole jet lag problem.
There are a lot of hotels in Paris and a number of them give you pretty clear views of the Eiffel Tower which is what I would like for my wife and I. How cool is it to wake up and look out the window and see one of the most iconic structures in the world.
Paris has a fascinating history and also is known by many as a very romantic destination. I will be unbelievably happy to be able to get around Paris and see things with the woman who is the love of my life. Perhaps a small breakfast at a corner café while watching the people as they go by or as they sit at a table as well.
Then there are so many wonderful things to see and of course I guess we would start out by touring the Louvre. There is a fascinating web site that provides virtual tours and when looking at this I can just imagine being on site with the woman that is my world.
The Louvre has such incredible displays and the history is awesome. It can take the whole day or longer to see everything. That being said it is a good thing that there are many restaurants and cafes in or around the Louvre so you don't need to leave or go very far to eat.
Once we spend the day at the Louvre it will be time to think about the nightlife in Paris. We can then drive around a bit and see the sights at night. Check with your hotel before you do this because any large city in the world will have at least a few areas that are not particularly safe to spend any time in so you would would want to stay away from those areas.
after spending the day at the Louvre and seeing the city at night then I would want to just start moving around and seeing the rest of the city as best we can over the next several days.
The Arc de Triomphe is one of the firs things to see since it will not take a whole lot of time. After that I would think that Sacré-Coeur would be next since the basilica will probably take several hours to see.
After that I believe the best thing to do would be to start seeing everything you can in Montmartre. That will likely take at least a day or so.
This is a vacation that I would like to be able to spread out over about 6-8 days since it could be absolutely exhausting given everything there is to see. I would like to be able t see as much as possible but without tiring out my wife too much.