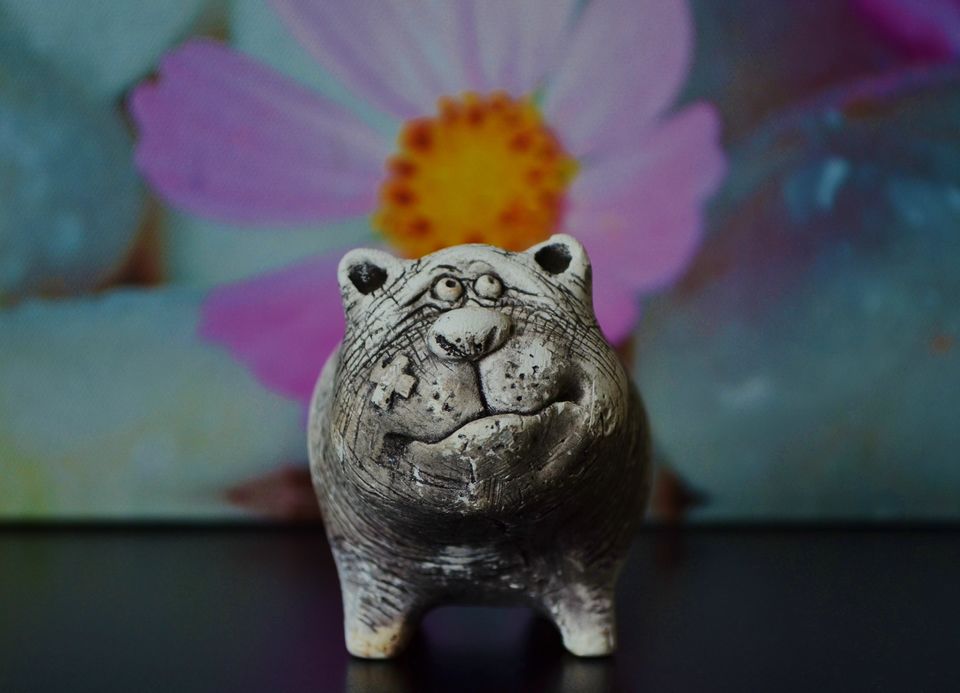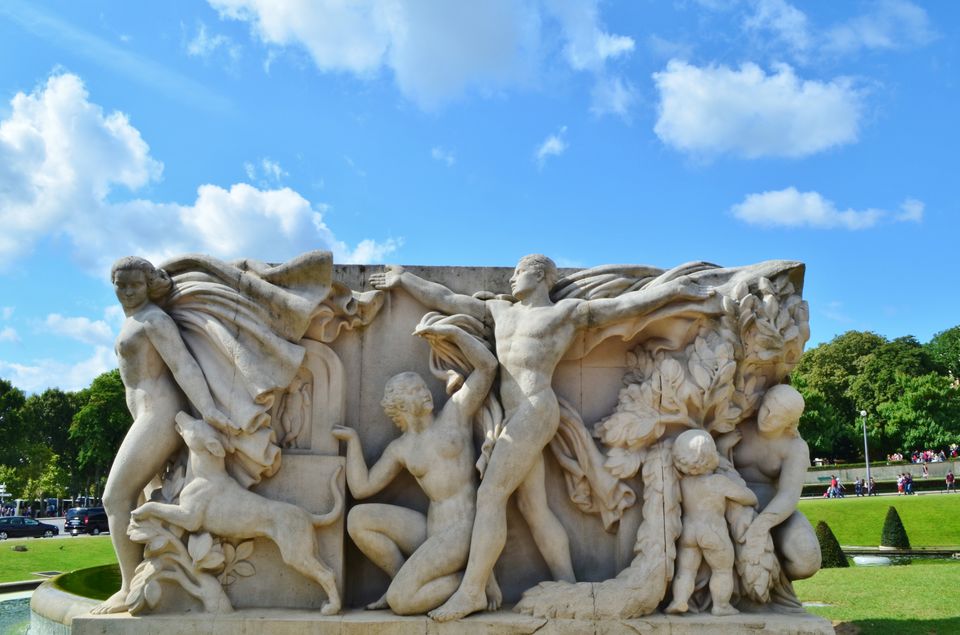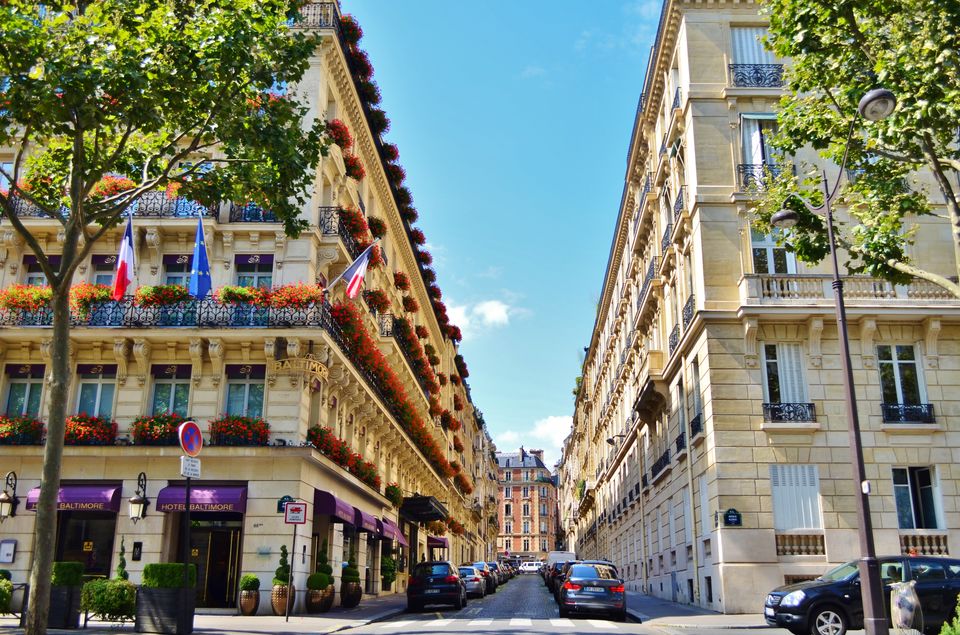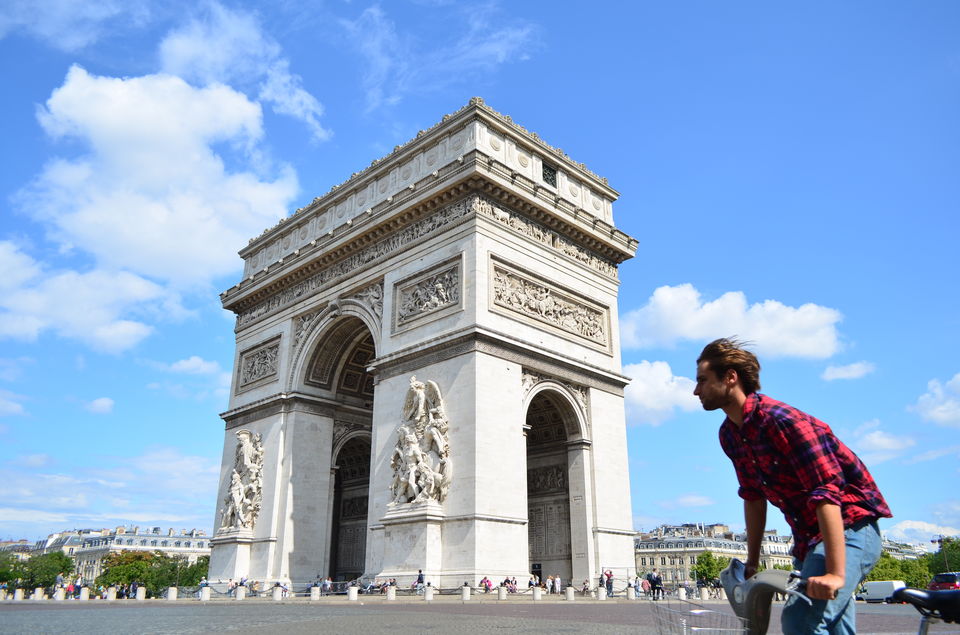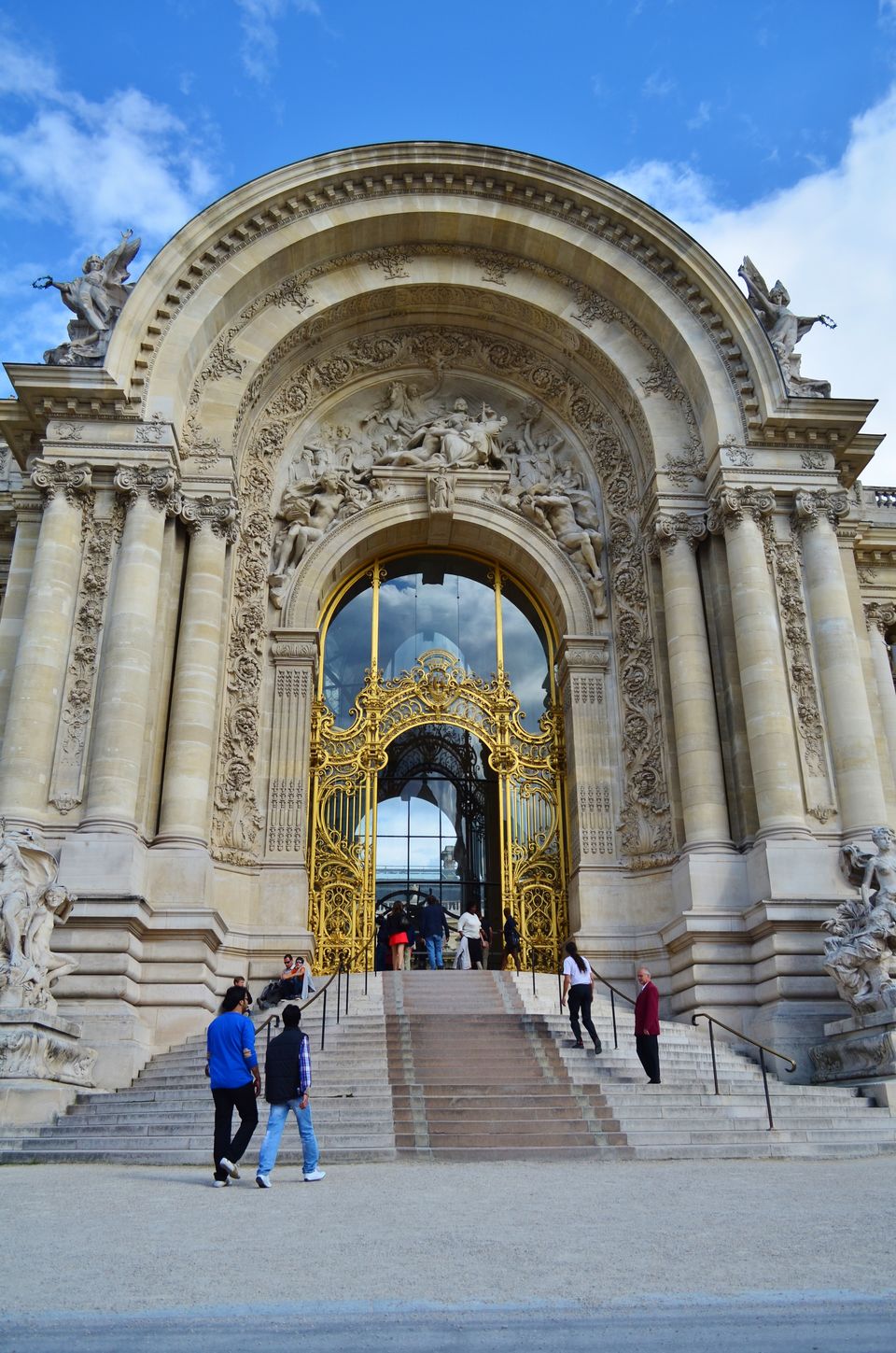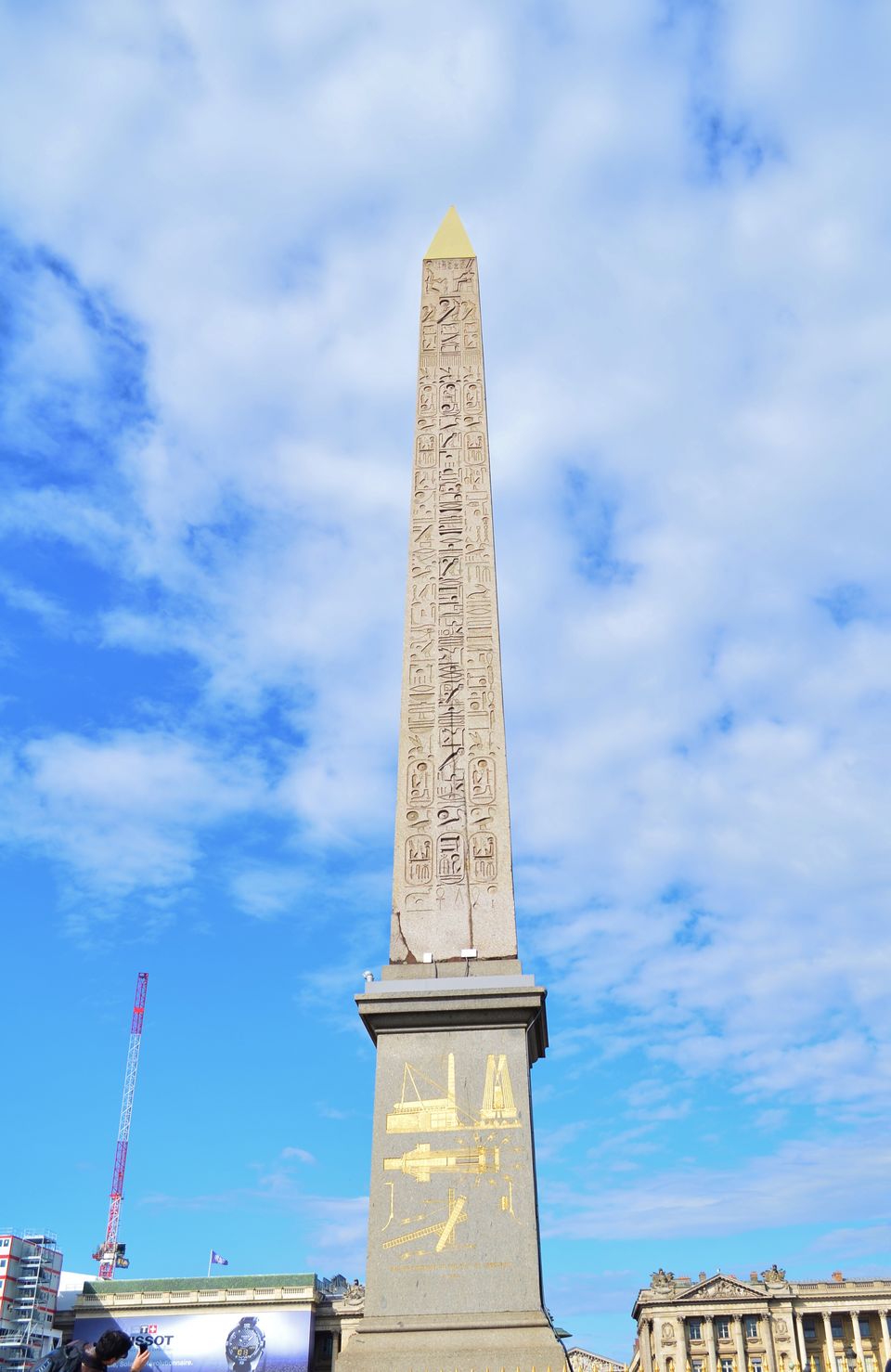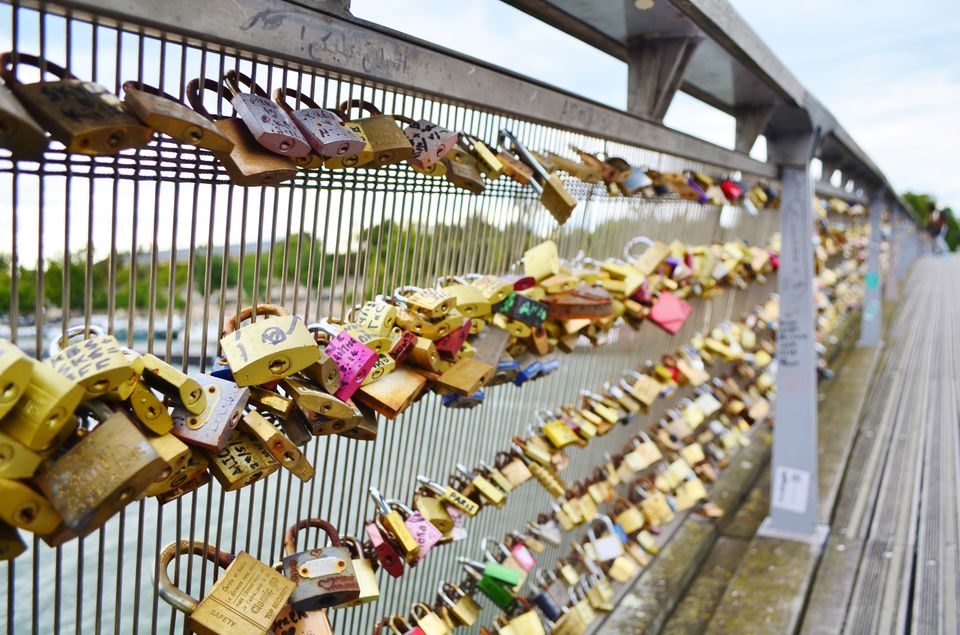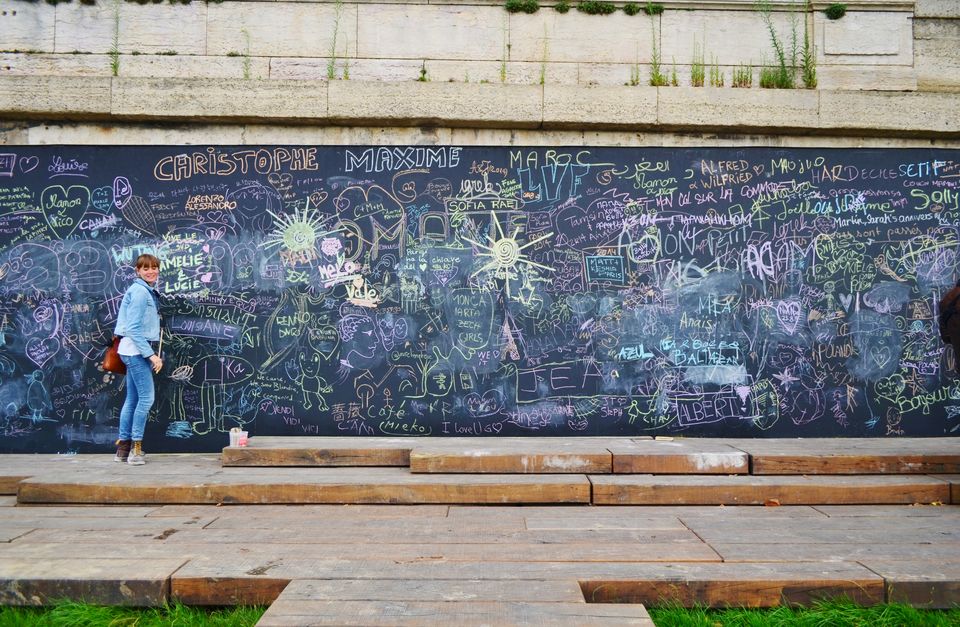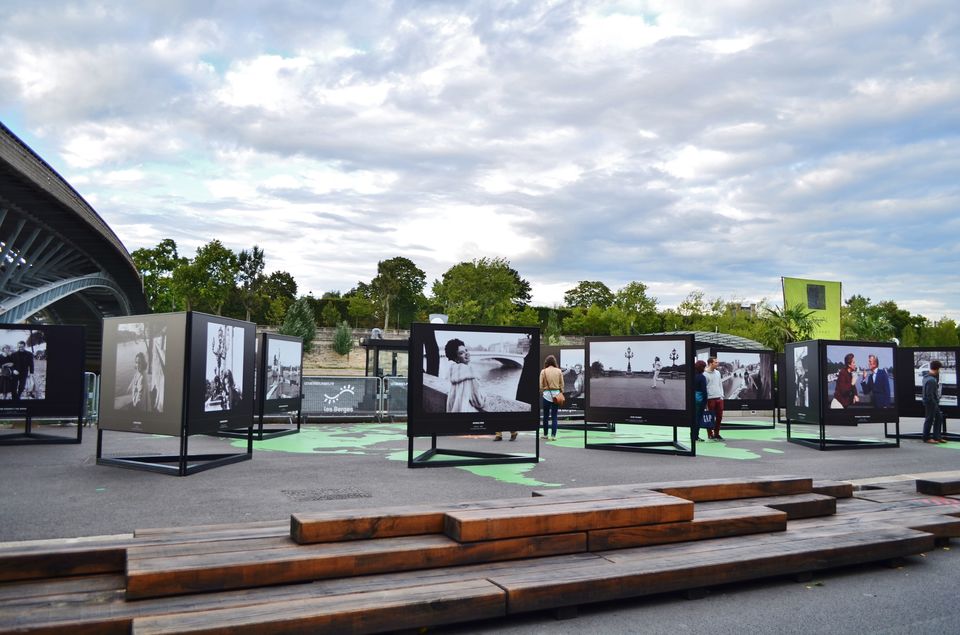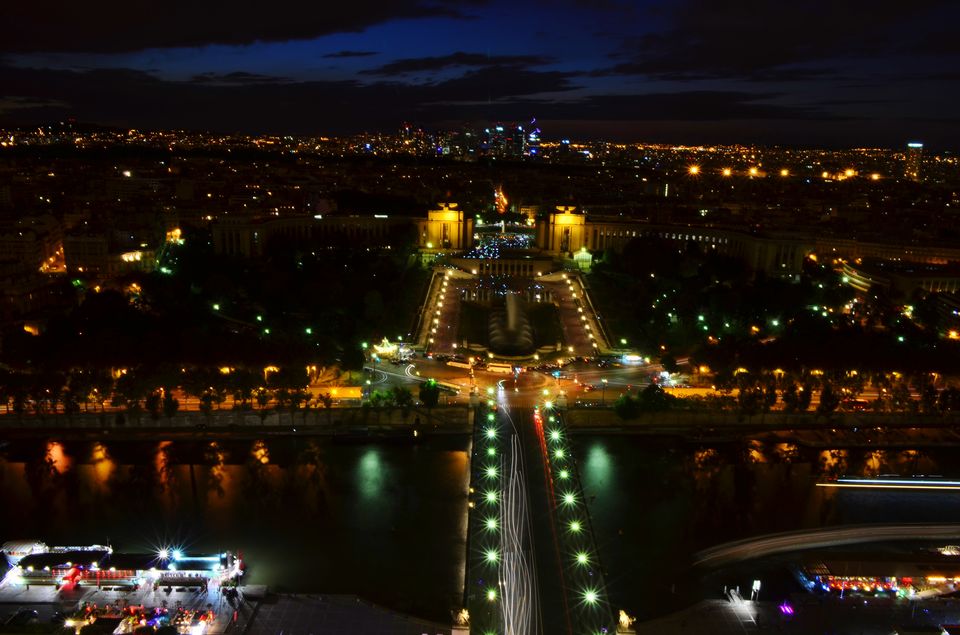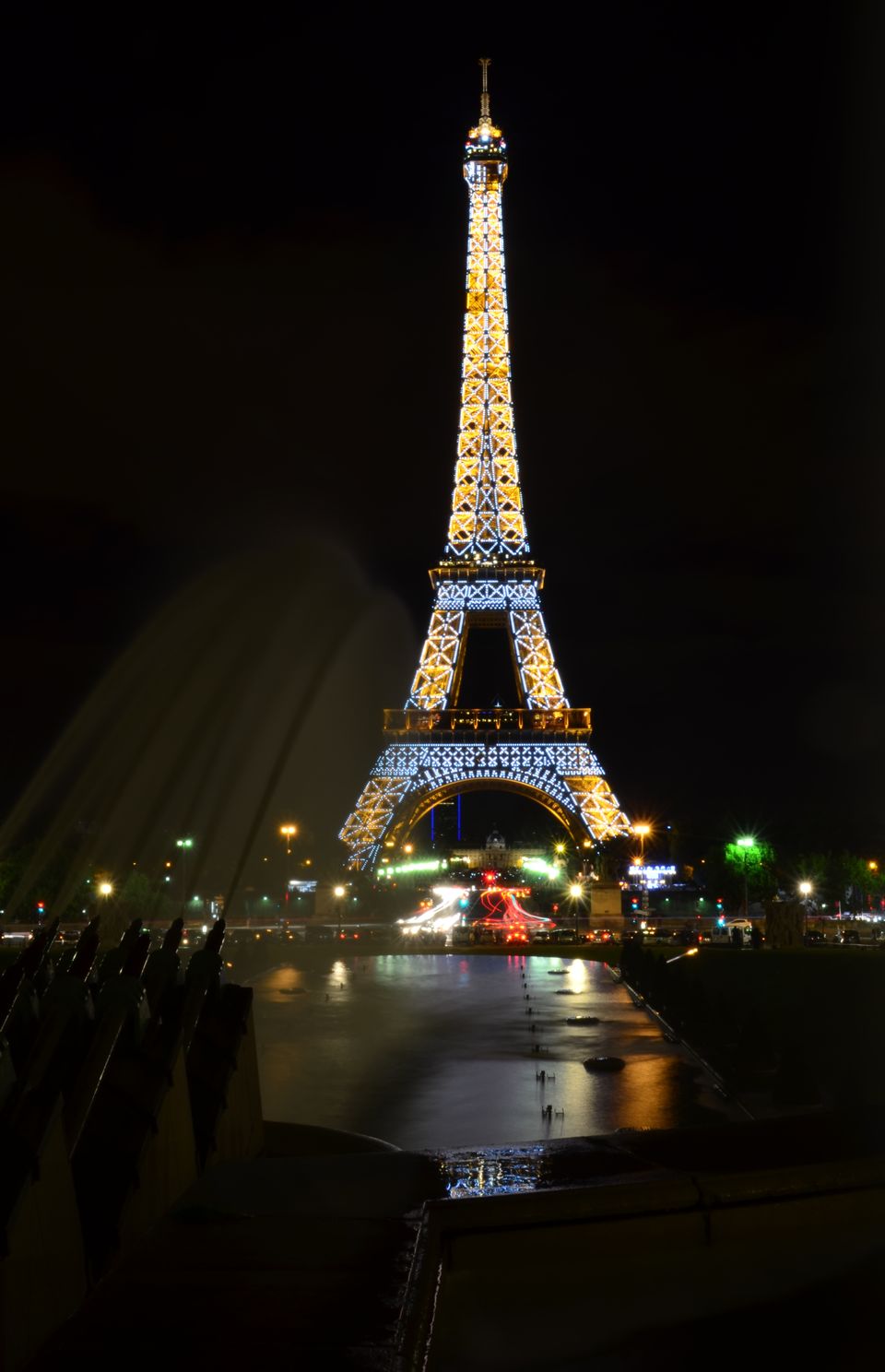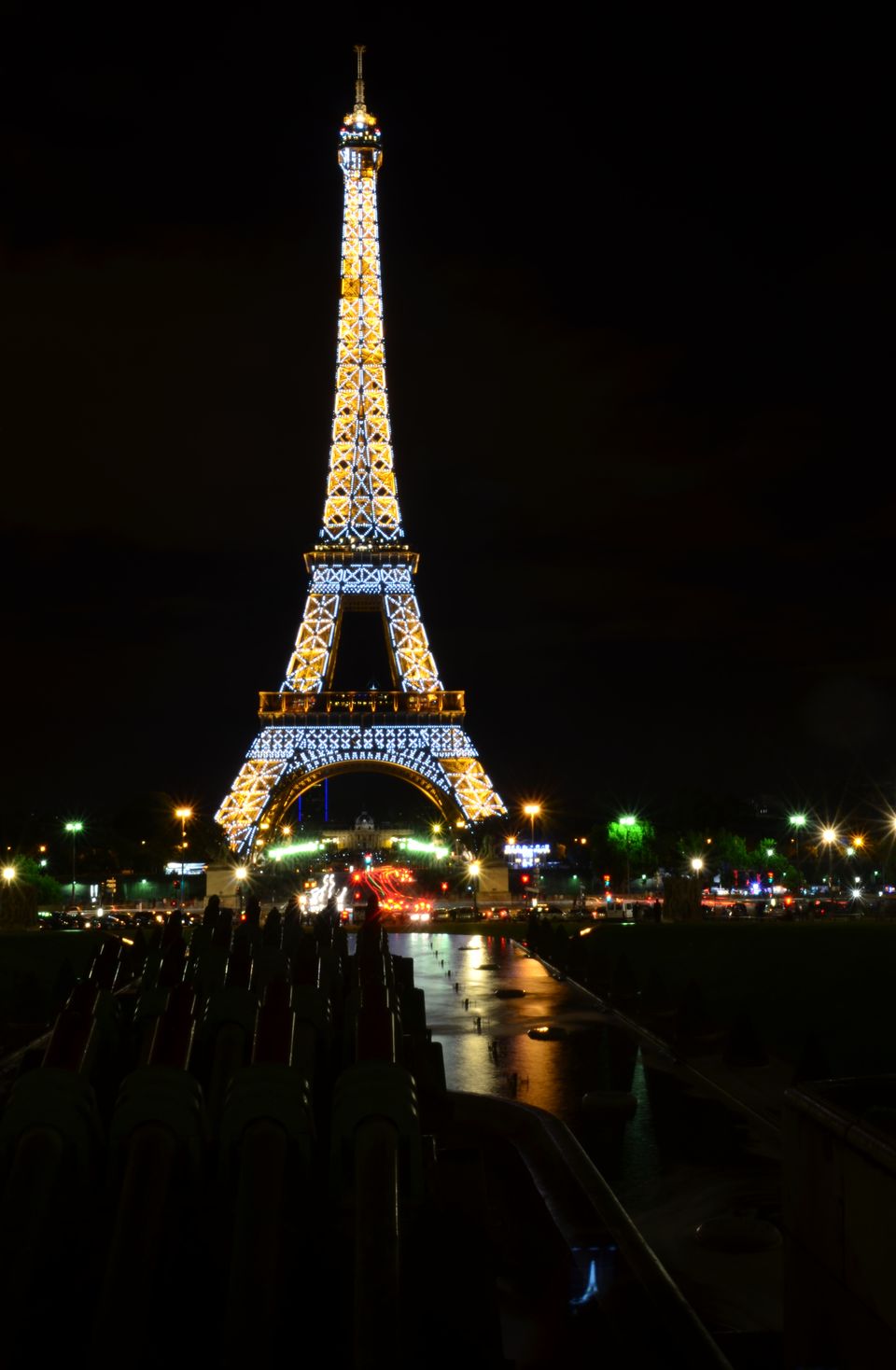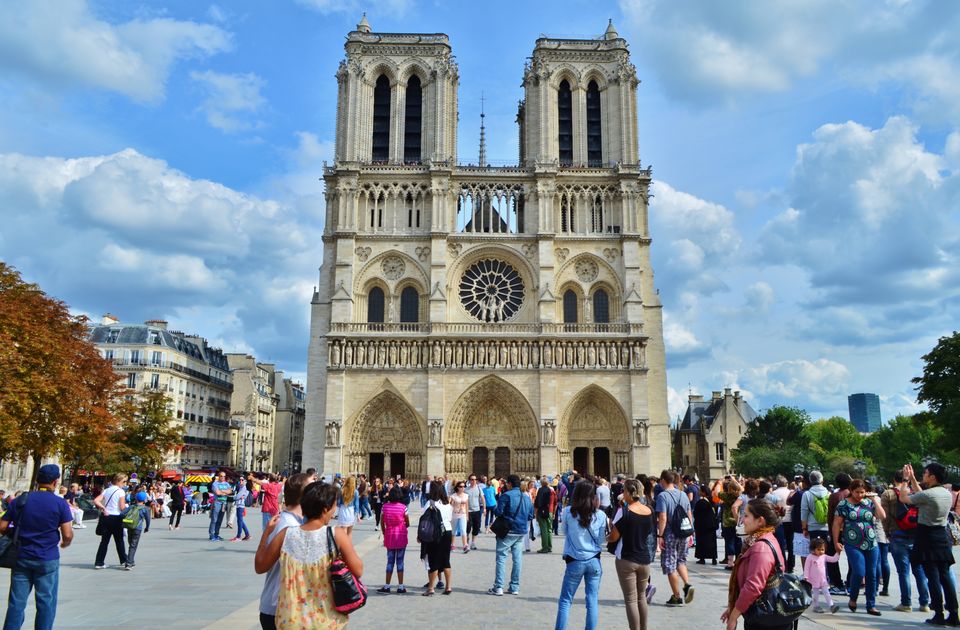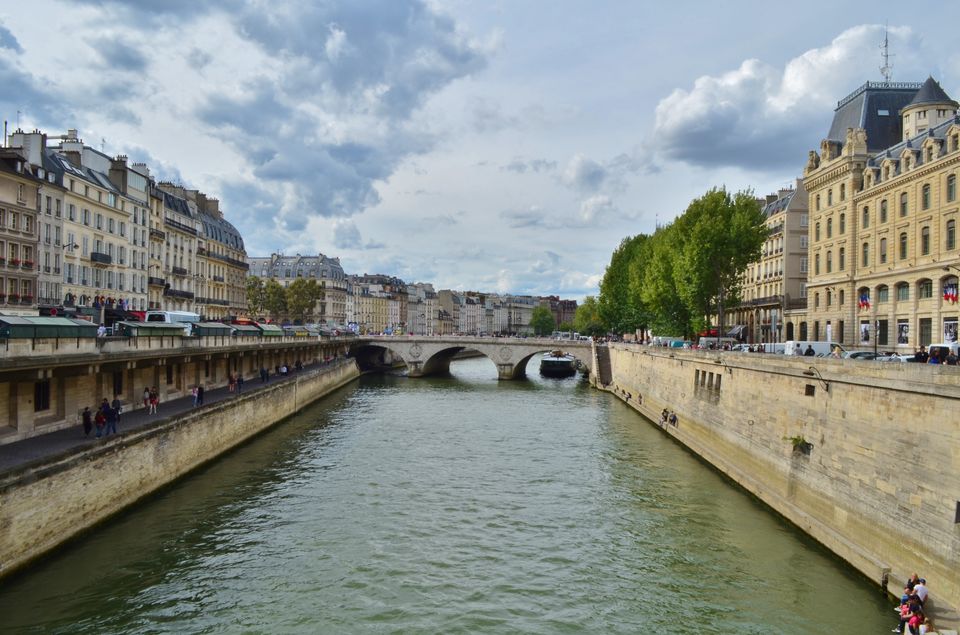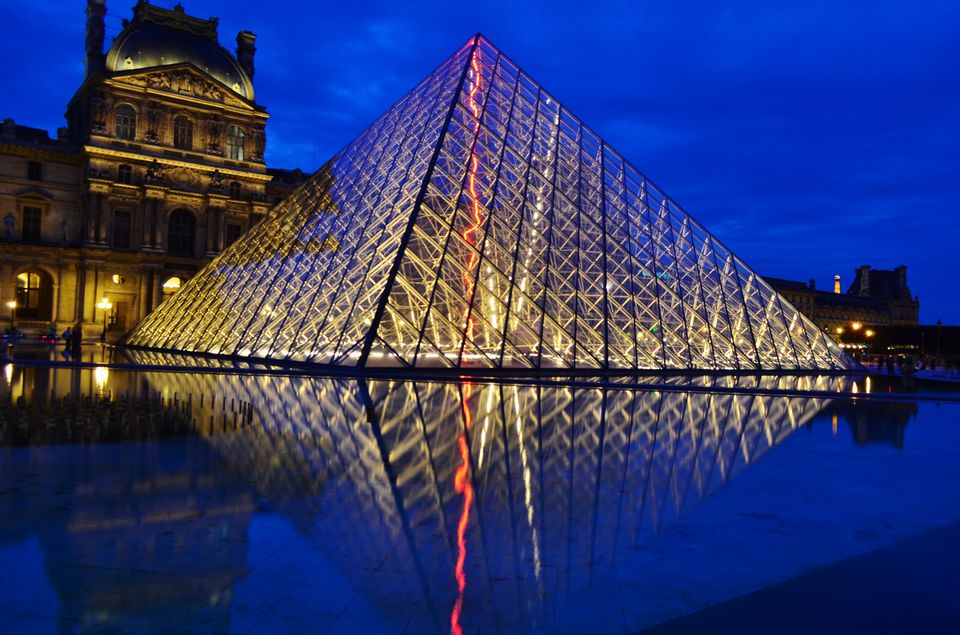 I was apprehensive about the acceptance of my Schengen visa. This was the second time I was applying for it. Fortunately the French embassy didn't make me wait for long and gave back my passport in just 3 days with VISA in it. I had about 2 weeks to prepare myself for my first international solo trip. I don't know how to put it in words, so let me try.
22nd Aug 2014, Stevenage, UK, 16:05 hrs. I left office for home. Grabbed my luggage and caught a train to King's cross, London. And not like other times, surprisingly I was on time to catch my train.
I had this great feeling about backpacking in Paris. I was there waiting for my train to Paris with just a 30 ltr. backpack with no idea how a backpacking is done. Entry done, passport formalities done, security done and now waiting for the screen to display my train number in the boarding category. It was also important to keep my parents aware of my status, so I called them up.
I must admit, I was afraid a little and uncertain about the future experiences in Paris. I felt numb in the train. Heart beat was fast. I was feeling restless. The train gave me a flight like feeling. One of my dreams, to travel in Eurostar and cross the english channel, was becoming a reality now. In no time I was in France. The landscape looked similar to landscapes in England. Just that there were too many electric lines. And after a few minutes I was there in Paris.
My first step in Paris - the City of Love. But I didn't feel loved from any angle. A little apprehension and nervousness added to the delay in buying a metro ticket. Also as my travel card was not yet activated I had to use my UK debit card. Easy job done. 10 tickets for 13 Euros. Now it was time to understand the metro network and find out which line I had to take. And well, it took some time there for me to pin point my destination in that cobweb looking network map. The whole time in the metro, I was just keeping my brain busy in looking out for pick pocketer. I had heard so many stories about wallets and bags getting stolen in metro. Every 2 to 3 minutes later I checked my passport bag just to confirm it's still safe with me.
The hotel was close to the station exit and the first look at the hotel did not give me a happy feeling at all. And yes there itself my first problem occurred. Pay for all three nights, the man at the reception said. And I had only 130 Euros with me in cash with travel card not working. Using a debit card would have cost me a lot of service fees from bank. Amin, the guy at the reception was a pretty decent guy. He could judge my situation and agreed to take the payment only for one night.


Now, with my backpack I had to climb 6 floors just to find out another disappointment. The room. If I had stood in the middle and stretched my arms, I would have easily touched the walls. That was the most tiring thing in that complete day, climbing those six floors to find out that room. I got fresh and came down to look for some dinner. Honestly accepting my fault, I had no idea how backpacking is done. Had always been in good hotels, lavish rooms, so I was a bit disappointed about my lodging in Paris. And in that disappointment I went to lavish hotel and booked a room for the next night, in which I never shifted. I became comfortable in that room and slept easily there for the next 2 nights.
The sirens could be heard all night and were not letting me have a good deep sleep. By the time I managed to enjoy my slumber the sun was up. I had to leave my bed. Packed all my stuff, took out the camera, fixed it on the tripod, and ready to leave for my first day in Paris. Well, there was another guy at the reception, Majit, who asked me to pay for the day. I settled it with my UK debit card. Shit happens, I understood this in one night.
I didn't know where to go apart from seeing the famous Eiffel tower. Majit gave me a city map and guided me where all places should I prefer visiting in Paris. He was a nice guy, explained me the whole metro map in one shot. For the breakfast I came to a road side cafe' across the road. Well! Being a vegetarian traveller, you have very few options to look for in a menu. Sat outside and enjoyed a decent breakfast and absorbing the city atmosphere. Its just all together a different feeling when you sip a french coffee sitting in a road side cafe' in Paris. Now it was my turn to finally experience Paris. I was prepared and confident now. I believe the coffee had some magical power in it. The metro network in Paris is a very vast and a dense one. But once you understand it, its easy to commute within the city.
Visiting the Eiffel tower had never been on top of the "things to do" in my list. Its beautiful, Its grand, its humungous. Really a modern architectural marvel. The first thing came to mind, Is it better than Taj Mahal? Well! I got the answer then and there. It is an un-paralleled beauty. One just cannot compare one art with another. The Eiffel tower had its own charm. Did some photo sessions in front of it, actually did a lot rather than few. While heading towards the Eiffel tower, I saw a parked Lamborghini. I realised it was there for rental. 30 mins for 89 Euros. Ohh man!! How could I miss this opportunity. It has always been my dream to drive a supercar. As I sat in the yellow coloured gallarado, my legs started shaking. My heart was thumping faster and faster. It was a dream come true for me. What a start in Paris. What a beauty. I love this City. Now I had to share this with someone who could understand my feeling. I called up my brother, Anand. I just couldn't resist. I knew he was the only one who can understand what it feels like to drive a Lambo around the Eiffel tower.
I decided to leave Eiffel tower for evening and night. I wanted to experience the beauty of Paris from the top of Eiffel tower in the night. So now, I looked at the city map. And there I was walking down the streets of Paris, aimlessly. Majorly covering Champs-Elysees. So Basically every major monument is close to this main street. From Arc de triomphe to the mona-lisa museum.
Walking down the streets of Paris was a refreshing experience. Such a marvellous architectural heaven it is. You look anywhere and you will find art. Down to river Seine now. It was a pleasant experience. I came across the love lock bride over the river. I had no idea why the bridge was loaded with so many locks. I asked a guy who was selling locks there. Its to secure your love, the guy answered to my question. And very casually added, it's not for you. Damn, how did he know I am single.
Well, not wasting time over there, I covered all the major monuments and landmarks which were nearby to Eiffel tower. In between I did feel tired but some or the other sight refreshed me. It was 8 in the night now and it was time for Eiffel tower. I preferred taking steps to the 2nd level, the maximum stairs go, just because I had to do it differently. It was actually better than standing in the queue for the elevator.
Oh!! God. it was a tiresome climb up the stairs. The time I reached the top, Paris was in its full sparkling colours with charcoal black sky giving a mystic contrast. It was windy at the top. I must say every city has a different charm in night. After clicking some photographs it was time to head downstairs. I still cannot compare which city looks beautiful in night, London or Paris.
And the by the time I started coming down, It was 11:45 PM. I knew I had to run to Trocadero to take that sparkling Eiffel shot. So, I ran. Uncontrollably fast with camera and tripod in hand. I was out of breath by the time I managed to set the tripod and camera facing the Eiffel tower. And then the sight took my breath away completely.
This city had started loving me now. Love was in the air. This day ignited a backpacker in me. It was a start of something new