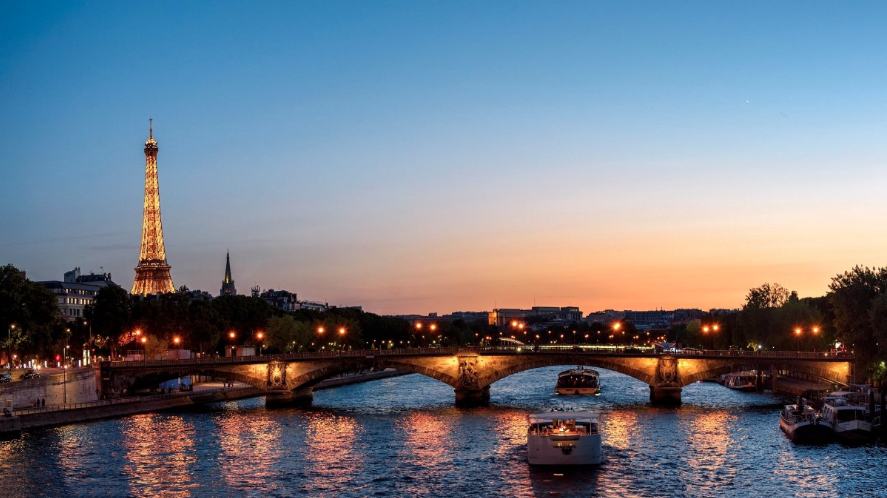 Paris is recognized as the romance capital of the world for many reasons, like proposing your loved one on the Eiffel Tower, going on a wine trail, visiting artistically centered monuments, sharing gourmet French cuisine together, etc. But what you are missing out is far more romantic than any of the above. Imagine having all of this put together minus the people and crowd. Imagine sitting in your BnB, and watching all this pass through your window, stop the frame you like, jump out and come back in to resume your journey at your own pace. I am talking about 'barging'.
Barging in France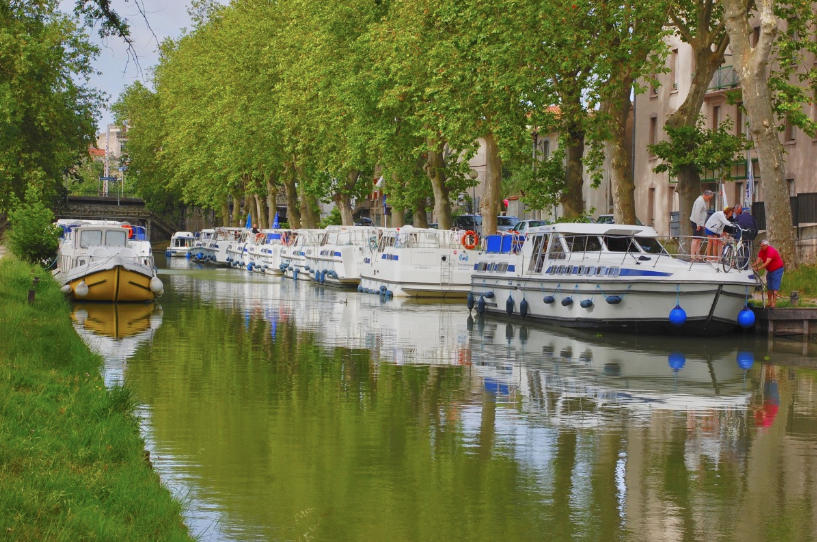 Europe is endowed with a massive and intricately linked canal structure which runs through most of the countryside. The canals were previously used to transport cargo, but eventually the 'barges' have now turned into luxurious boat hotels floating on water.
Barging in the easiest form is a self driven boat or a rented boat which drives you through the French Canals, and let's you enjoy the environment at a pace that you set. Outside of the massive chaotic cities, far beyond lies the countryside with magnificent valleys, lush green vineyards, serene forests, scenic farmlands and tiny rustic villages. Without a doubt France is recognized as the most desirable nation for barge cruising.
What is Barging?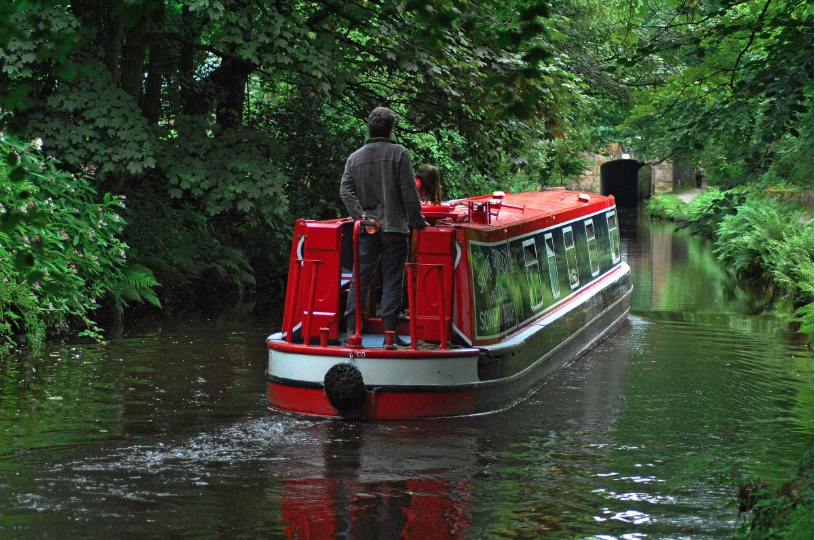 Barging is like renting a boat instead of an apartment. It is basically a hop on hop off boat tour where the boat is your house. You stay on the boat, as it sails through the French Canals through numerous villages, tourist sites and other landscapes. There is a boarding point and you check in to your boat, and check out once at the final destination. There are certain routes designated for different kinds of barging, which is elaborated further. You could book it for a minimum of 6 days or keep it to yourself for weeks. There are options of self drive as well as skipper driven. Self drive option is the best as you do not require a license to run most boats as they have basic technical rules you need to follow to ride it. Also, some companies give you a basic lesson and teach you the essentials.
I say it is romantic because you get to stop the boat wherever and whenever you want. Step down, relax, eat, drink, walk, check out a tourist site, mingle with the locals, shop for groceries, and get back onto the boat. You have your own kitchen to bake your own food, grill your own fresh fish just bought form the market, have a barbecue on the deck of the boat, pour some champagne and admire the gorgeous sunset from your very own condo.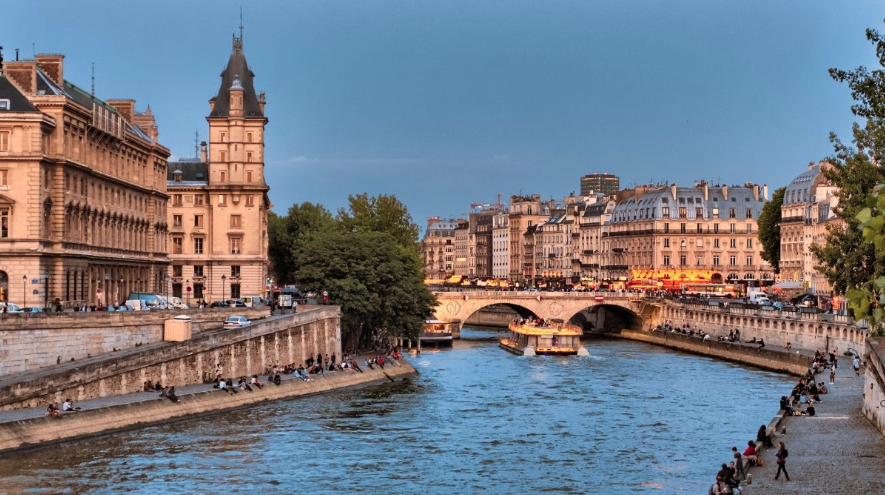 As you cruise through the narrow canals, there are chances that you spot a wide array of exotic animals - like white horses, black bulls and pink flamingos. Something that will remain with you forever.
Best Barging Sites
The best barging sites are found honestly anywhere in France, as France boasts of a 5,000 km stretch of waterways. Most of the barges or boats are available at all bases around France. To name a few barging routes you could look at Northern or Southern Burgundy in Central/Eastern France, Bordeaux in South Western France, Canal Du Midi in Southern France, Champagne, Provence in South Eastern France, etc. Though it's difficult to choose, there are a lot of sites of organisers who have a detailed description of barging routes & their specialities like culture, food & wine, leisure, adventure, nature, etc. Wherever you go, you will find a mix of everything and enjoy the whole of French culture in a small time.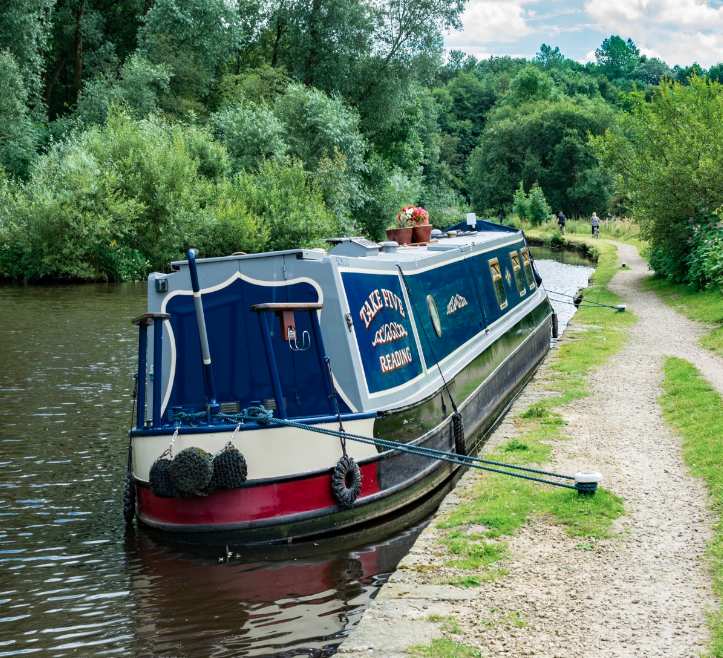 For more details on the barging trails, go to French Waterways website.
Activities to do while barging
Most of them I've mentioned above, but if you go along with a group or with your family, maybe you'd like to do some touristy things and why not! Barging does allow you to do everything you'd like. You see a small town with a fortress, or a tower, or a zoo, or a marketplace, or a museum, or anything that attracts you, just step down and take a tour of the place. Most places offer guided 3-4 hr tours. also, most barging companies have packaged deals where you have guided tours in decided locations on your route.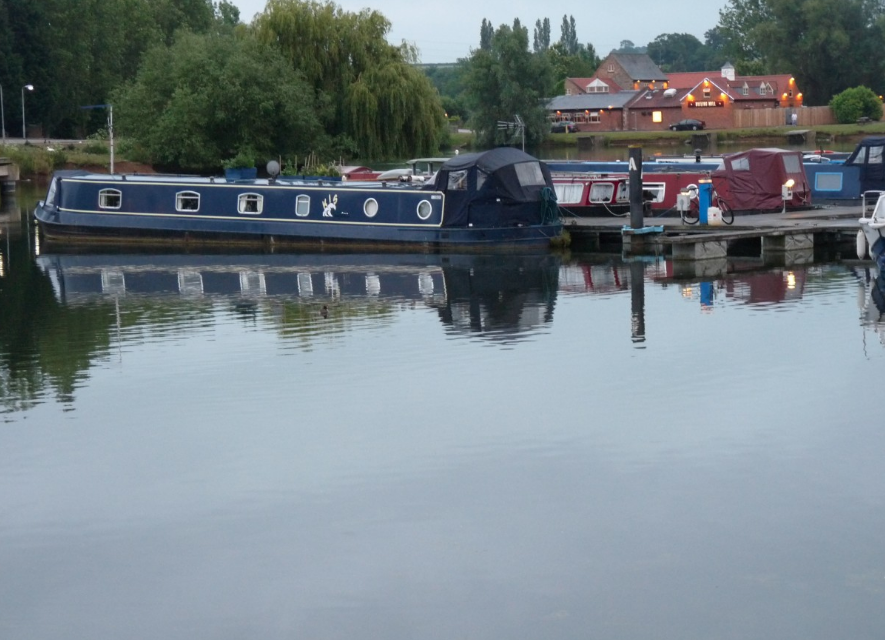 Some guided tours include wine tasting sessions at nearby vineyards, walking around charming towns, treasure hunting old churches, shopping at neighborhood markets, etc. Some barge cruises also have bicycles on board, which you can take off at any point while cruising and start cycling along the canals. Most barging companies and cruises will have a list of things you could do on your tour.
Best time to go barging in France
The most suitable season starts from April and runs all the way through to October.
Cost
The average cost for a 6 Day barging cruise can vary from $3000 to $6000 which is INR 50,000 - 1,00,000 only, depending on the route, the boat and the extra amenities chosen.
Barge Cruising Companies
So, make sure you book your next barging trip and immerse in the French local culture, and share with us more stories of your barging adventures.