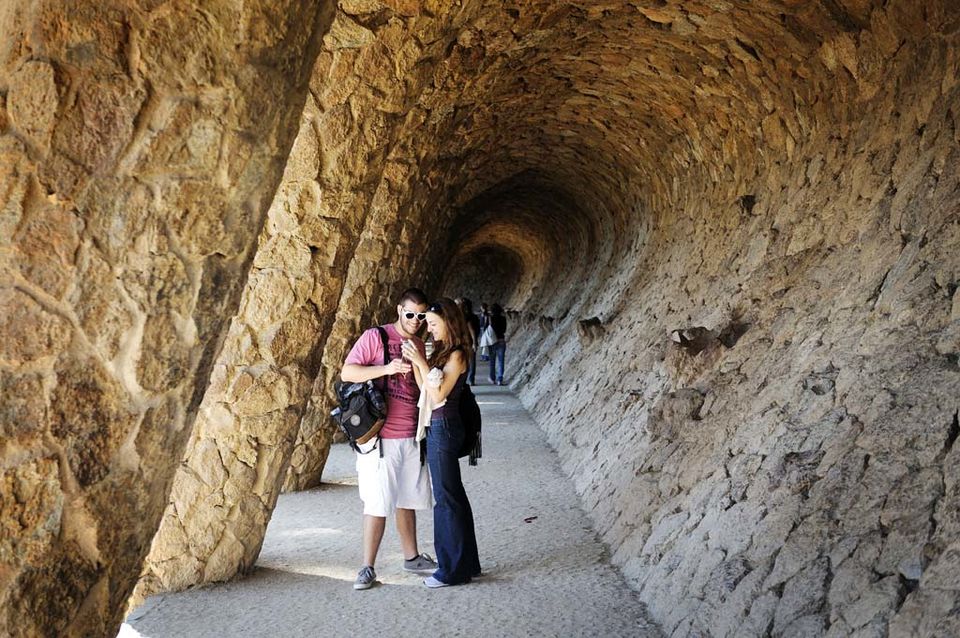 Written by Shibani Bawa. Picture credits: The Ritz London; Dave and Les Jacobs/GETTYIMAGES; Daniel Thierry/GETTYIMAGES
Come Away With Me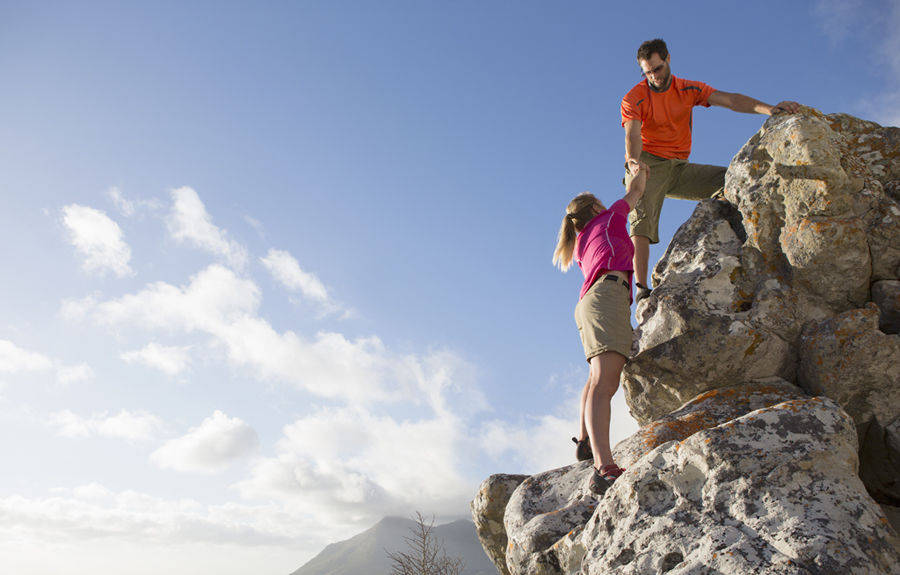 When it comes to celebrating romance, one needn't look beyond Europe. With its picturesque locales, luxurious hotels and intimate experiences, there's enough to choose from for an sweet getaway. No matter how many times you have travelled to Europe there's still more to explore and indulge in. Here is our list of 14 romantic ways to experience the Continent, and 14 super special ideas to pamper and enjoy with your partner.


Ways | Climb Lofty Mountains
Stretching across parts of Austria, France, Germany, Italy, Leichtenstein, Monaco, Slovenia and Switzerland, the Alps are one of the most famous mountain ranges in the world. From luxe ski lodges to breathtaking hikes, hair-bending drives and thrilling adventure sports, there are various ways to enjoy these snow-laden mountains. For couples seeking an adrenaline rush, they offer some serious thrills as well. The Aiguille du Midi in the French Alps is the highest vertical ascent cable car in the world, from 1,035 m to 3,842 m offering a 360° view of all the French, Swiss and Italian Alps. The 5 Fingers at Krippenstein in the Austrian Alps has five platforms that jut out from it. While one has a metal picture frame that visitors can stand in for photos, another has a hole in the bottom to better see what's below.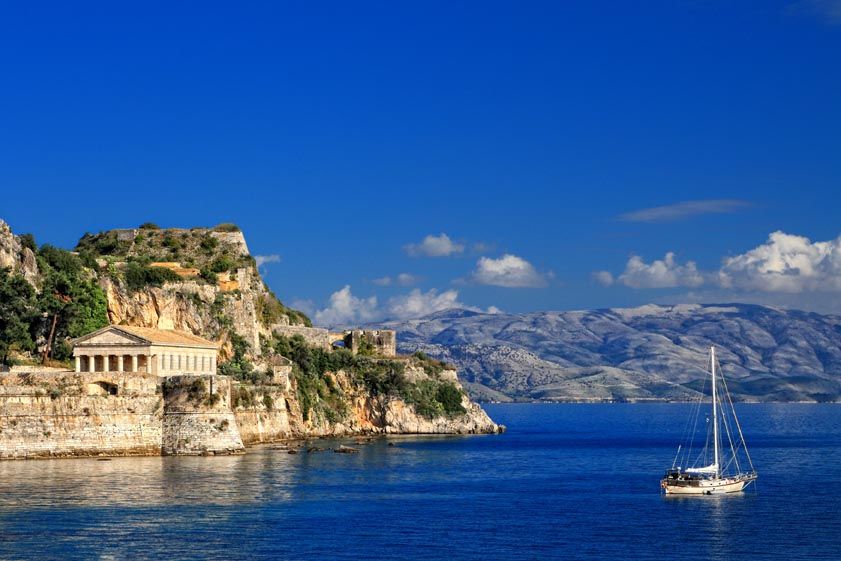 ITINERARIESGreece : Santorini, Folegandros, and Sifnos
Spend 10 nights on these three islands surrounded by cobalt blue waters and dramatic rocky coastlines. Fly away from the stresses of life to enjoy a truly romantic trip.
►Stay at the Andronis (andronisexclusive.com; 30-2286/ 072-041) in the town of Oia in Santorini. Traditional Aegean whitewashed architecture in suites. ►A private cave pool overlooking the island's crater bay. ►Indulge in freshly-caught seafood for lunch. ►Climb to the pinnacle of the town with a ruined castle and watch the sun set. ►See the old town's cobbled streets and blue domed churches. ►Take a short drive to the 5,000 year old Minoan site of Akrotiri—walk into the painted houses of the ancient site. ►Explore the many little beaches and take the hotel's helicopter to a cove of your choice. ►The black cliffs and white beaches on the eastern end of Folegandros. ►Stay at the boutique Anemi hotel (anemihotels.com; 30-2286/041- 610). ►Stroll up into the harbour village of Karavastasi and sit with locals in one of the few taverns. ►Sail to the smaller island of Sifnos to stay at Elies Resort (eliesresorts. com). ►Experience traditional Greek Island life and discover Sifnos' gastronomic excellence with cooking lessons. Black Tomato; from £3,620 pp from the UK. blacktomato.com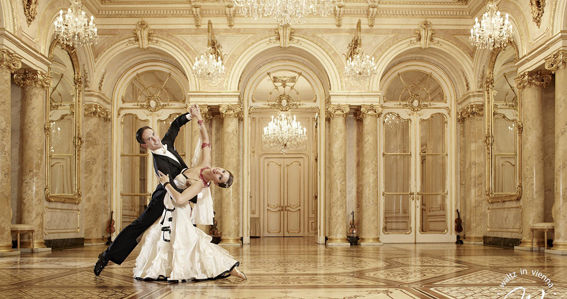 IDEAS | TAKE A PRIVATE WALTZ TUITION IN VIENNA
Learning ballroom dance with your partner is not only enjoyable in the moment but equips you to enjoy intimate moments on the dance floor for years to come. Just for that go for the Personal Ballroom Coaching at The Private Dance Academy by waltz in Vienna. Their academies are located in the most stunning palace venues in the city-center and feature boutique sized dance rooms. The tuition will be tailored according to your needs and level of knowledge. waltzvienna.com
Credits: ECHO/GETTYIMAGES; SHUTTERSTOCK; COURTESY OF BLACK TOMATO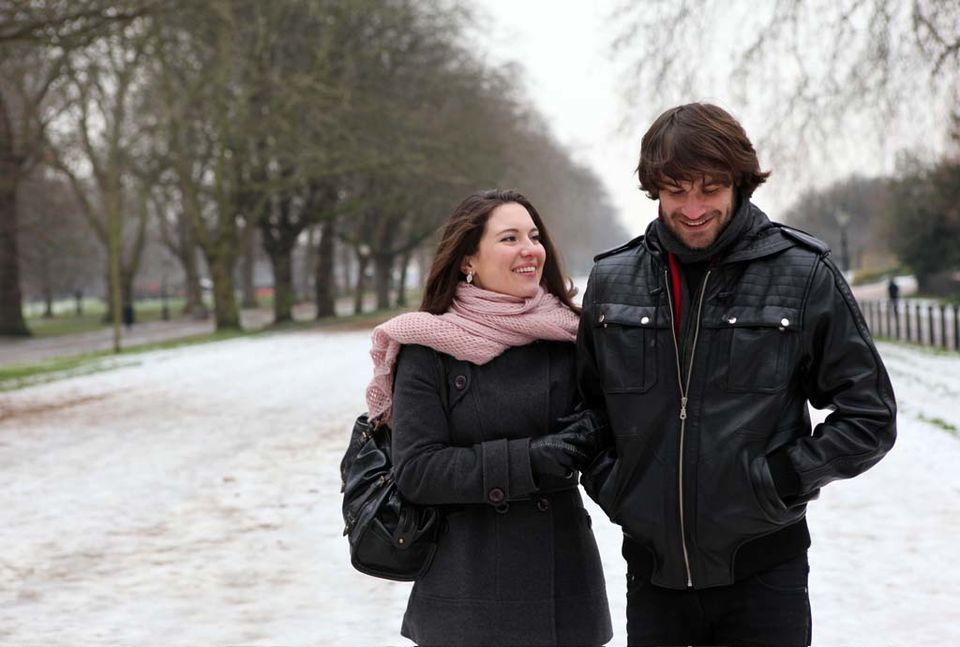 Ways | Walk in a Park
Although you can walk hand-in-hand in almost all parts of Europe, be it in buzzing cities or quaint towns, along rivers and canals or through cobbled streets, there is something utterly romantic about meandering through a garden. There are gardens aplenty, but some are particularly famous and romantic. Parc Guëll in Barcelona showcases Gaudi's famous Salamander sculpture, as well as other buildings and structures; no visit to London is complete without a visit to Hyde Park that even offers horseback riding, and boating on the Serpentine; at the Luxembourg Gardens in Paris visitors can picnic or stroll leisurely among beautiful lawns, formal gardens and fruit orchards that feature many artistic statues and fountains.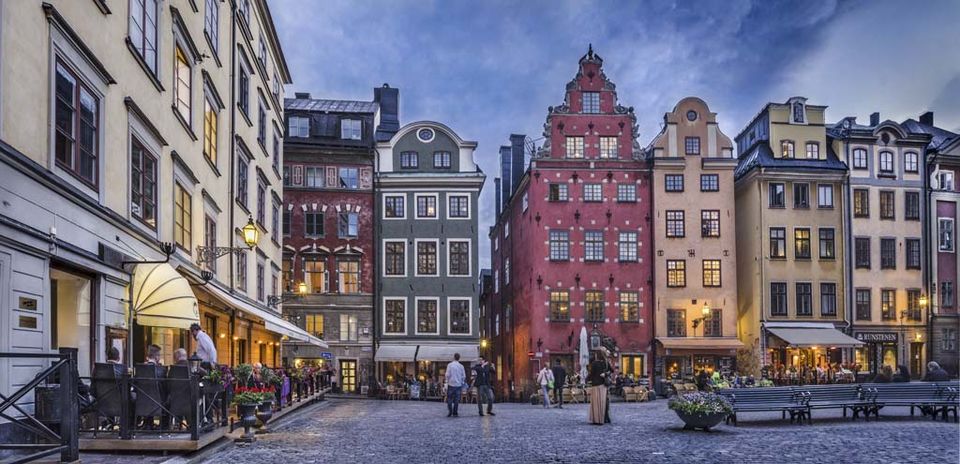 ITINERARIES Sweden : Stockholm Gothenburg and surrounding islandsFrom the stylish city centres to the peaceful islands of the surrounding archipelago, there's a whole lot to see in the space of a week.
►Hands-on lobster hauling.►Stay at the stylish Lydmar Hotel (lydmar.com), in the heart of the town. ►Wander around the historic old town of Gamla Stan. ►Head to the bohemian cultural hub of Sodermalm and browse art galleries and boutiques. ►Dinner and drinks at Brasserie Le Rouge (Brunnsgränd 2-4; 46-8/5052- 4430). The restaurant has a Moulin Rouge-eque feel to it. ►A helicopter tour over the archipelago for a bird's eye view. A fresh seafood lunch and a rib boat journey on the seas. ►Stay at the Clarion Hotel Post (Drottningtorget 10; 46-31/619-000), a former post office, in Gothenburg. ►Explore art nouveau architecture, walk through the Garden Society of Gothenburg. ►Dine at Sjömagasinet (sjomagasinet. se; 46-31/775-5920) for the best seafood paired with wines handpicked by the restaurant's sommelier. ►A lobster or shellfish safari with experienced fisherman guides. ►Stay at the ultra-modern floating hotel, Salt and Sill (saltosill.se; 46-304/673-480) in Bohuslän's outer archipelago, with spectacular views from your private rooftop Jacuzzi. ►Learn to recreate Salt and Sill's culinary masterpieces in their cooking school. ►An evening cruise along the coast. ►A kayaking tour of the Koster Marine National Park (spot seals here). Black Tomato; from £4,899 per person from UK. blacktomato.com
IDEAS | SIP A COCKTAIL WITH STUNNING VIEWS AT THE ACROPOLIS
With breathtaking views of ancient Greece, 360˚ Cocktail Bar features an excellent roof garden that looks directly to the Acropolis. The view is even more spectacular at night, when the hill is lighted. 360˚ Cocktail Bar, with its unique industrial decoration and fantastic original cocktails, is one of the most romantic spots for a romantic night out in Athens.three-sixty.gr
Credits : COURTESY OF 360˚ COCKTAIL BAR; SUSIE ADAMS/GETTYIMAGES; DOMINGO LEIVA NICOLAS/GETTYIMAGES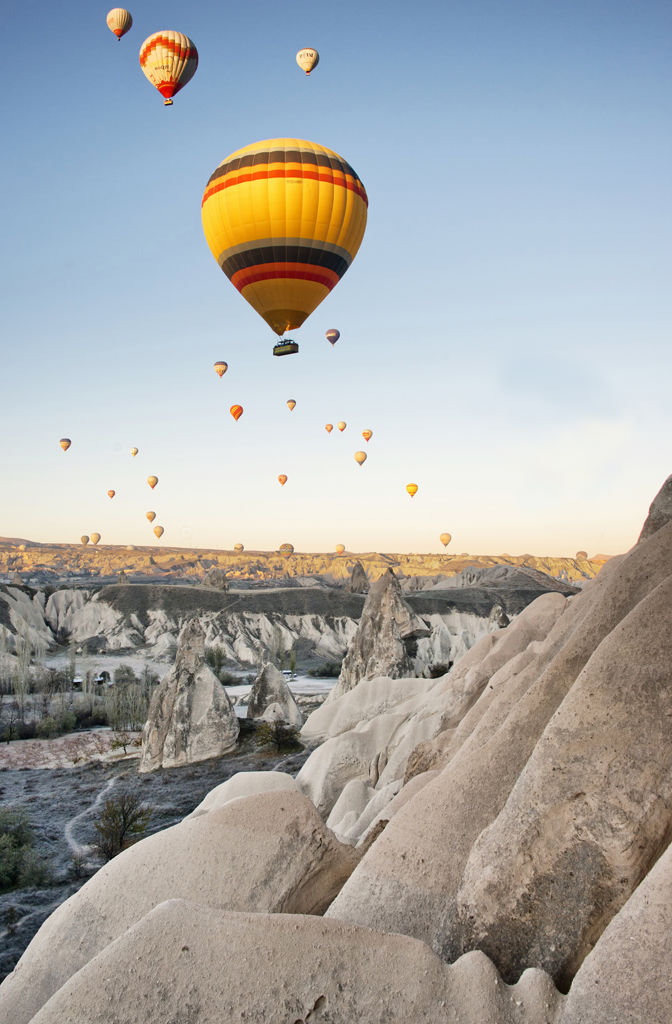 Ways | Fly Away on a Hot Air Balloon
Leave the hustle and bustle of cities behind and rekindle the magic of flying aboard a hot-air balloon where every seat has a view. Discover the stunning fairytale chimneys of Cappadocia in Turkey, admire Italy's stunning Piedmont region from above, see the sun rise around you on an exciting hot air balloon ride over one of Spain's gorgeous medieval cities: Toledo or Segovia. If you want to be indulgent, take your pick from the more luxurious ones that include a champagne breakfast. viator.com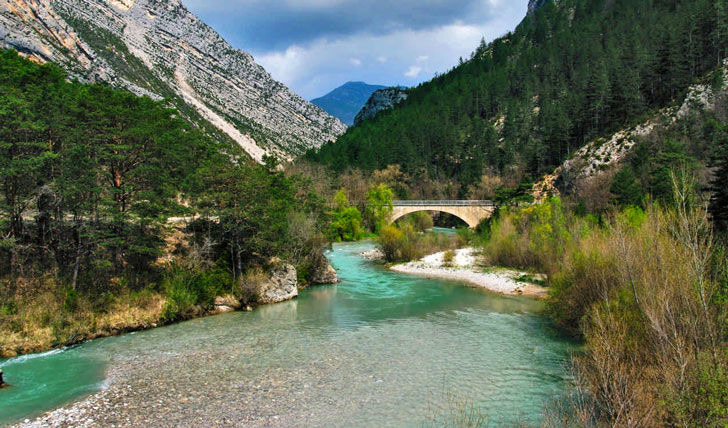 ITINERARIES EN PROVENCE : Grasse, Aix-en-ProvenceMake your own signature scent; learn to cook a Provençal feast; and indulge your senses at the original L'Occitane spa.
►Stay at the sprawling Bastide St Antoine hotel (relaischateaux.com; 33-4/9370-9494) in picturesque Grasse.►Enjoy a meal using seasonal and local ingredients at Michelin-starred Jacques Chibois restaurant (48 Avenue Henri Dunant; 33-4/9370-9494). ►A private tour of Grasse to discover the art of essential oils and perfumery. ►Drive 75 miles to Moustiers SainteMarie on the same route once used by Napoleon Bonaparte on his return from exile. Stop at mountain town of Castelanne for a brief stroll. ►Follow the signs to 'Gorges du Verdon' to pass Verdon River and enter the heart of the deepest canyon in Europe. Catch the perfect picture at 'Sublime Point' at Rougon. ►A private visit to the atelier of artisan Franck Schere in Moustiers SainteMarie, a typical Provençal hilltop village famous for its ceramic-ware. ►A picnic prepared by the chef at Bastide de Moustiers and served aboard a 1950's Chevrolet pick-up truck. ►Manosque for an exclusive private tour of the L'Occitane factory.►At the L'Occitane spa hotel 'Le Couvent des Minimes' (lecouventdesminimes.com) spend the afternoon unwinding. ►Learn about perfumery and create your own signature scent. ►Stopover at Chateau Vignelaure enroute to Aix-en-Provence. ►Molecular cuisine at Pierre Reboul (restaurant-pierre-reboul.com). Black Tomato; from £5,799 pp from the UK. blacktomato.com
IDEAS |WATCH THE BOLSHOI BALLET IN MOSCOW
Passionate pirouettes, soulful music and heart-wrenching performances all make a ballet performance an intimate experience to share with your partner. The Bolshoi Theatre in Moscow has attracted tourists for more than 200 years. Although steeped in tradition, the performances here are presented with a fresh approach. It normally introduces two to four new ballet or opera productions each season besides specialising in the classics of Russian opera. bolshoi.ru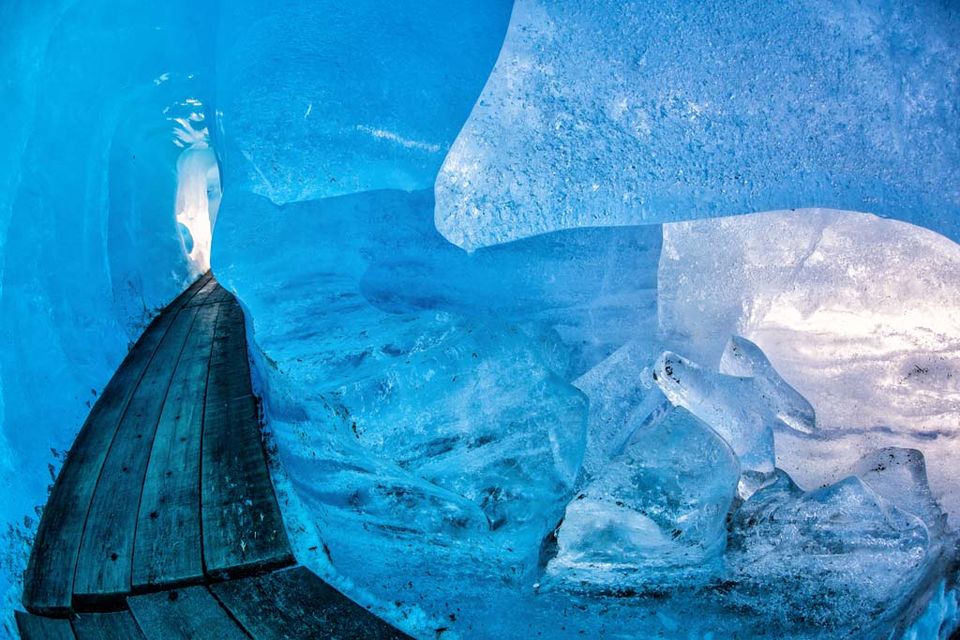 Credits : PAUL BIRIS / GETTY IMAGES ; COURTESY OF BLACK TOMATO
Ways | Go Day Tripping
One of the best parts about holidaying in Europe is the vast choice of easy-to-do day trips. You could be based in a city like Zurich, and yet soak in the spectacular scenery of the Swiss Alps on a day trip to the Rhone glacier, walk through the blue ice tunnel before ascending the Devil's Bridge; visit the Danube valley from Vienna; or view more than seven million tulips in Keukenhof at a short drive from Amsterdam.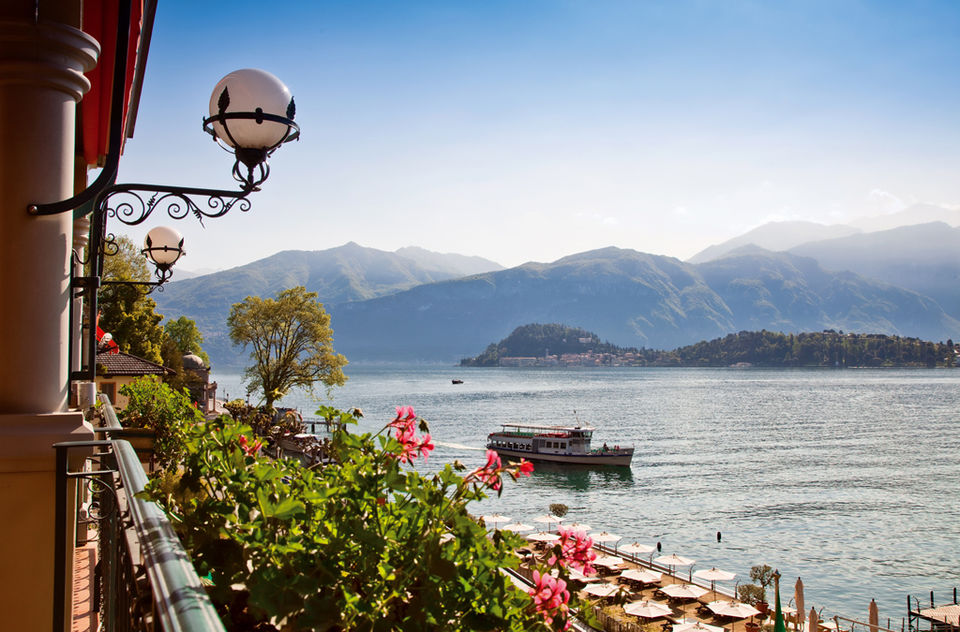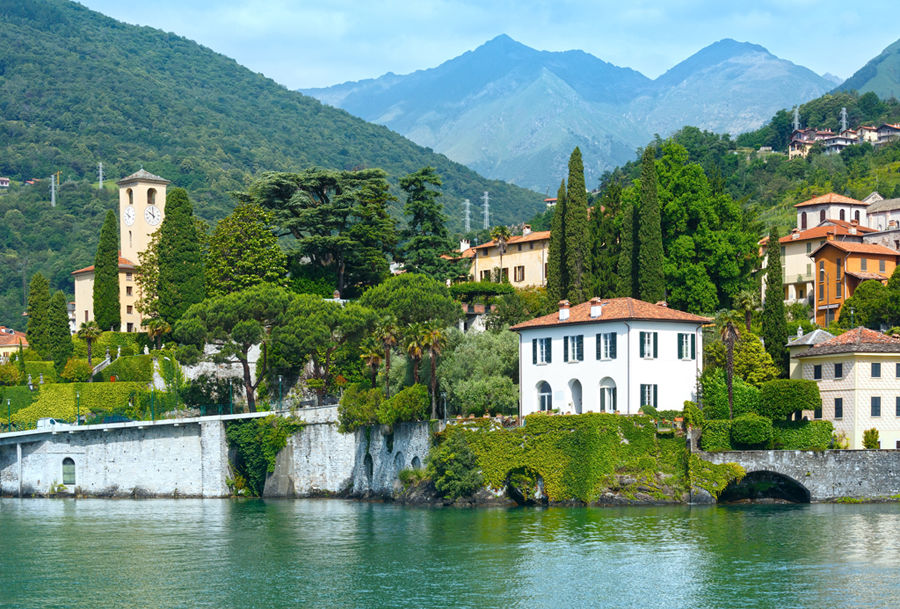 ITINERARIES Italy : Milan, Lake ComoMilan and Lake Como make for one glamorous week-long getaway, combining la dolce vita by the water with of-themoment culture and fashion in the city.
►Stay at the Grand Hotel Tremezzo (grandhoteltremezzo.com; 39- 344/42491), a landmark from the 1900s, in Lake Como.►A lake cruise aboard the hotel's 1961 Venetian motor boat. ►A champagne picnic on Isola Comacina. ►Go by battello to Bellagio, a charming village whose shore is lined with pastel villas. ►Dinner at Al Veluu (alveluu.com; 39-344/40510) offering views over the Balbianello peninsula. ►Explore Lake Como's twisty scenic roads in a vintage Alfa Romeo Duetto Spider. Special access to Villa Sola, an 18thcentury estate. ►Dine at Locanda La Volpe (locandalavolpe.com; 39- 344/37124), a family-run Italian restaurant in the hills. ►Take a hydroplane tour. ►Lunch at Crotto dei Platani (crottodeiplatani.it; 39-31/814038), to taste dishes such as cod-and octopus-soup and perch ravioli with lake-fish ragù. ►Visit the 17th-century Villa Carlotta to see its art collection. ►Stay at the Bulgari Hotel (bulgarihotels.com) in Milan. ►Explore the Brera district with a local art historian. ►Discover Milan's emerging Porta Nuova business district, the Solar Tree designed by Ross Lovegrove, and the Bosco Verticale, a vertical garden with an architect. ►Eat at Bàcaro del Sambuco, a favourite haunt of local designers and Milanese movers and shakers. Black Tomato; from US$9,450 per person; contact blacktomato.com.
IDEAS | RAISE A TOAST ATOP THE EIFFEL TOWER
The Eiffel Tower is famous as the symbol of love. How about celebrating your romance with a glass of Henriot rosé champagne or Alain Ducasse white champagne on the third floor of the most famous Parisian monument! The view is breathtaking and the experience is magical and unforgettable. To add a little bling to your experience, you can enjoy the champagne in a lit-up champagne flute. restaurants-toureiffel.com, price €12 onwards per glass.
Credits: SANDRO BISARO/GET T YIMAGES; RICHARD BRYANT; COURTESY OF BL ACK TOMATO (2)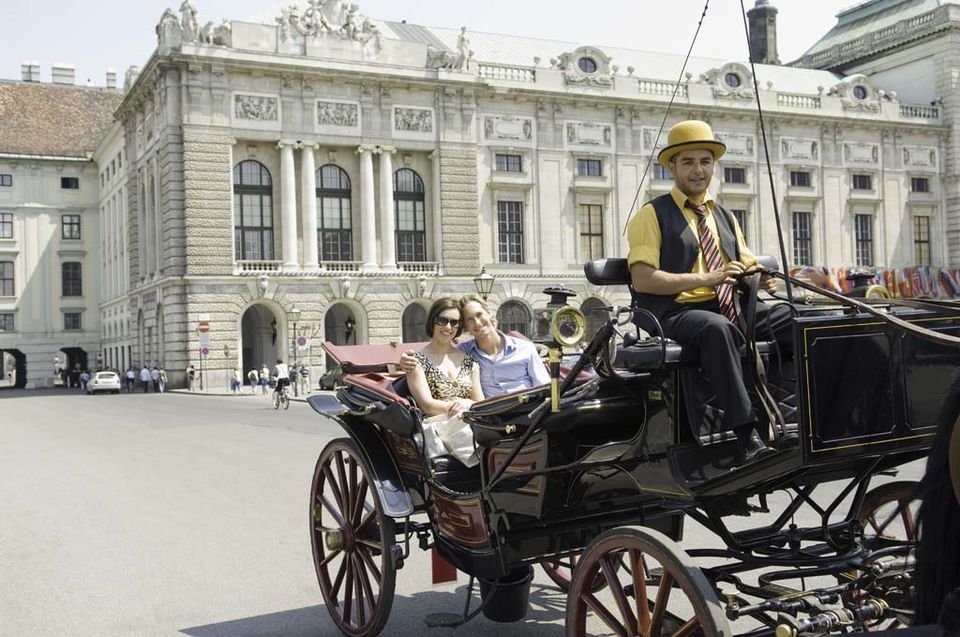 Ways | Ride on A Horse Drawn Carriage
The rhythm of horseś hooves echoing through the city's cobblestone streets conjures up images of a bygone era. No matter how clichéd it sounds, leaning back in a luxe carriage while the breeze kisses your cheeks and you cruise like royalty in a veritable open air museum, this is absolutely magical. Ride through London's Royal Parks, in Salzburg's Old Town or along the canals of Bruges.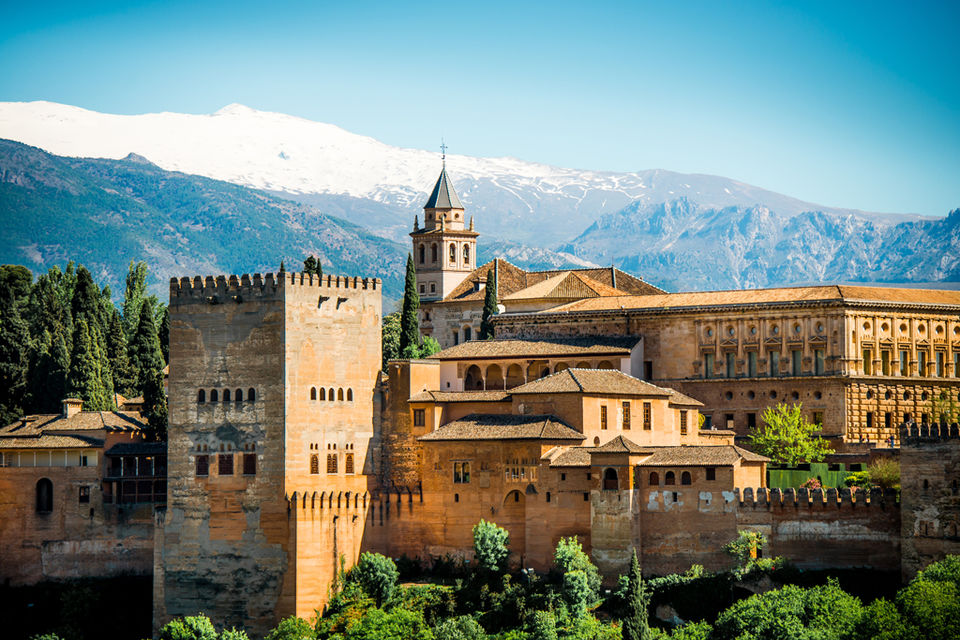 ITINERARIES Spain : Madrid and SevilleHigh fashion, art, and food— on this eight-night trip you'll experience all of it with the country's connected insiders.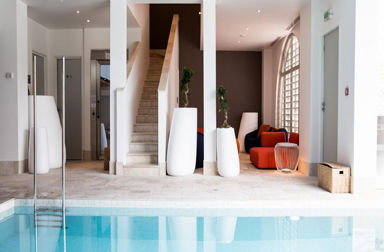 ►Experience true Spanish cuisine in Madrid with Michelin-starred Chef Ramón Freixa.►Visit the local market Mercado La Paz with Chef Freixa to select the best local products and Mercado Platea, an avantgarde market to taste gourmet foods like ham and oysters.] ►A private cooking workshop at Freixa's restaurant, followed by a tasting-menu dinner. ►Spend the day shopping with fashion expert Inez Sainz, a Bilbao-born model and TV hostess who was also Miss Spain in 1997, at the most exclusive boutiques of Madrid's Golden Mile. ►See the most important museums in Madrid with a private guide. ►Visit the Reina Sofía Museum, which holds one of the biggest contemporary art collections in the world—among its many priceless gems is Picasso's monumental mural Guernica. ►Stay at the Hotel Alfonso XIII in Seville. ►A half-day private historic tour of Seville. ►Exclusive tour of the Royal Fortress (Alcázar) of Seville. ►Visit Andalusia's Moorish treasure at the Alhambra palace. ►Get a flamenco lesson from professional dancers at Seville's flamenco museum. ►Take a tour through the city's traditional shops and markets with a local guide—the neighborhood of Triana, known for its ceramics, the town center for flamenco craft workshops ►Ultimate tapas spots at Casa Roman and neighborhoods like Santa Cruz or Triana, by the Guadalquivir River. Black Tomato; from US$10,435 per person. blacktomato.com
IDEAS | CREATE YOUR OWN PERFUME IN PROVENCE
The luxurious Le Couvent des Minimes hotel in Provence is actually a transformed convent. But apart from the charming hotel, it boasts its very own L'Occitane spa. Guests can also spend book a day of learning the in's and out's of perfumery. Not only will you get a private tour of the institution participate in your own "Atelier du Parfumeur," creating your own signature scent for an aromatic memory to take home. couventdesminimes-hotelspa.com
Credits: COURTESY OF LE COUVENT DES MINIMES; DARRYL LENIUK/GETTYIMAGES; COURTESY OF BLACK TOMATO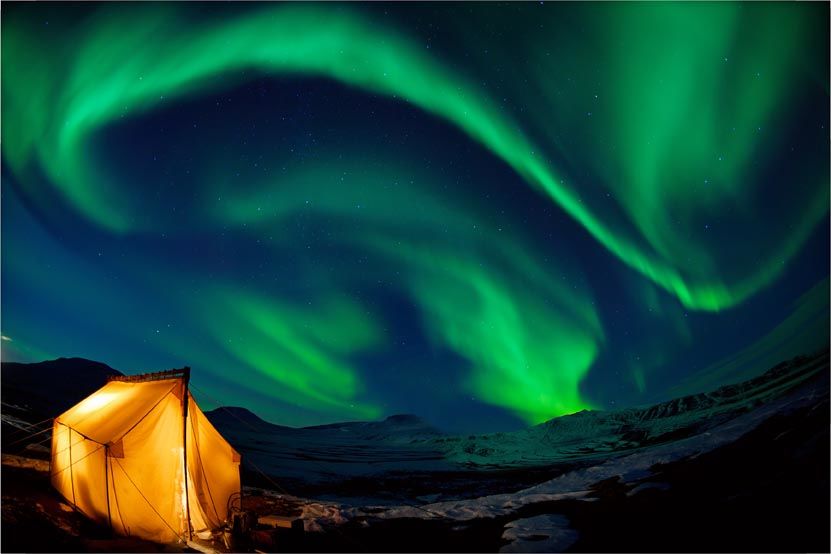 Ways | See The Northern Lights
Finland, Norway, Sweden and Iceland offer the unique phenomena of the bright dancing lights of the Aurora Borealis. January to March are probably the three most popular months for Aurora hunting because they bring long dark nights and plenty of snow to play in during the daylight hours while you wait for darkness to fall. This stunning spectacle, coupled with a thick, pristine layer of snow covering the ground is an experience not-to-be-missed.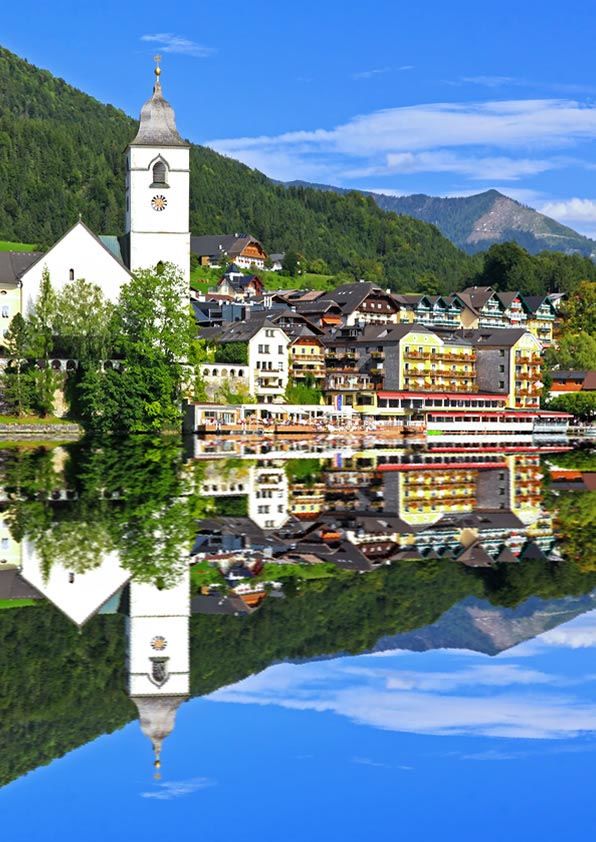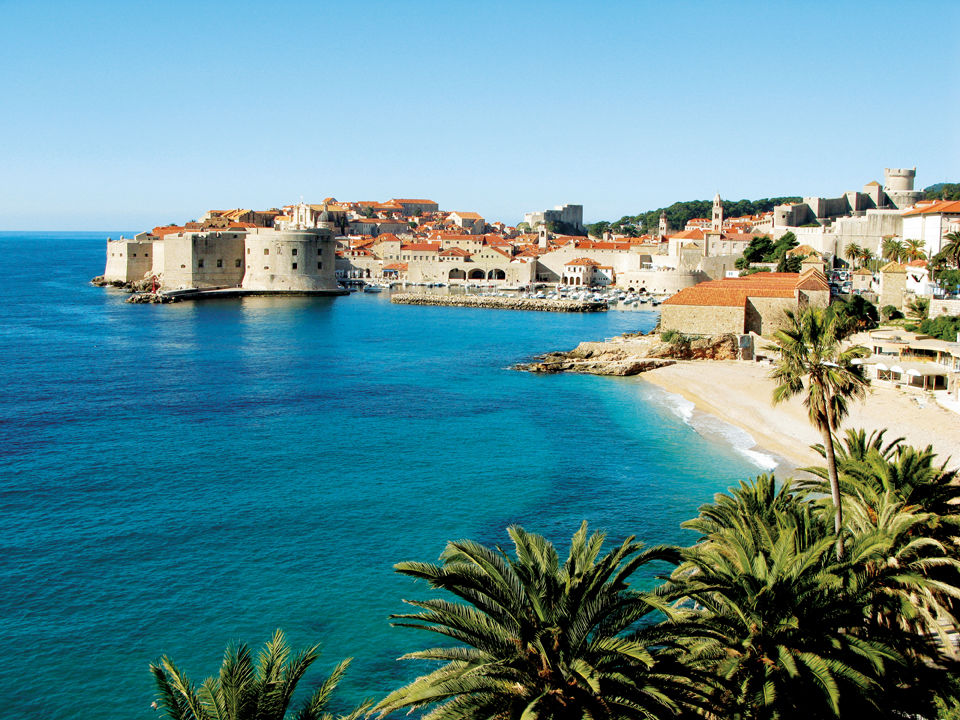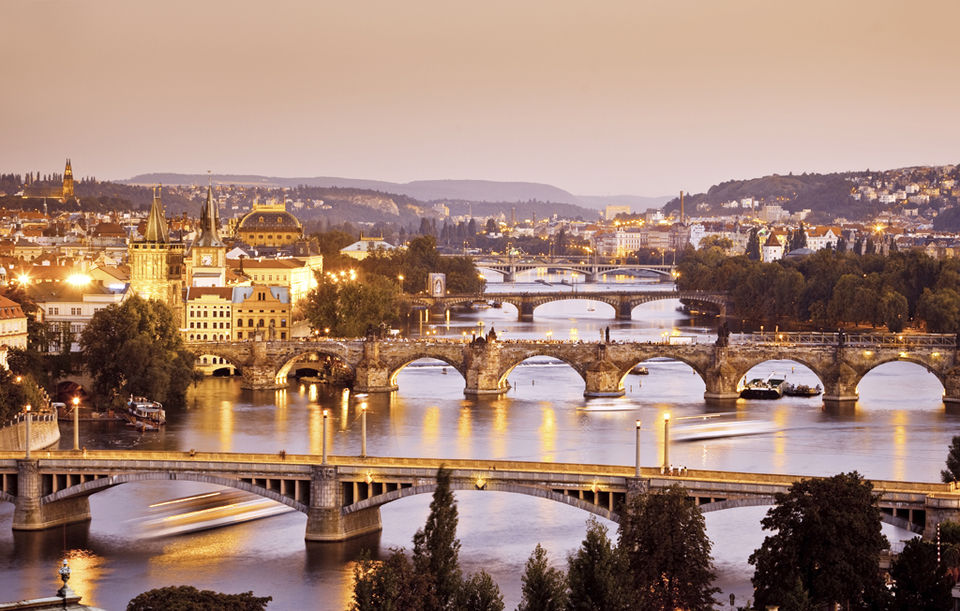 ITINERARIES Croatia, Austria & Czech Republic : Dubrovnik, Vienna, Salzburg, Prague and Karlovy Vary
Visit the Opera, take private Waltz lessons, go on brewery visits, and vintage tram rides.
►Enjoy a horse drawn carriage ride at sunset with a bottle of champagne & strawberries in Dubrovnik. ►Romantic Crystal Dinner on the Vienna Giant Wheel. ►A private Viennese Waltz lesson ►Opera reservations. ►Arrive in style at the Opera in a horse-drawn carriage. ► Michelin-starred restaurant dinners.►Private Picnic lunch in the Vienna woods. ►Swarovski Crystal Megastore visit ► Luxury Cruise on river Vltava in Prague. ►High-speed train ride from Vienna to Prague. ►Private visit to AugustinerBrau Brewery. ► A show at Staatsoper Opera. ►A complimentary rose petal bath and breakfast in bed at Augustine Hotel, Prague. ►Special offer on couple massages. ►Reservations at Duplex, the most exclusive club in Prague. ►Vintage Tram Ride. ►Trip to spa town Karlovy Vary for a private romantic spa experience. ►Private airport transfers. Abercrombie & Kent Vacations; price on request; abercrombiekent.co.in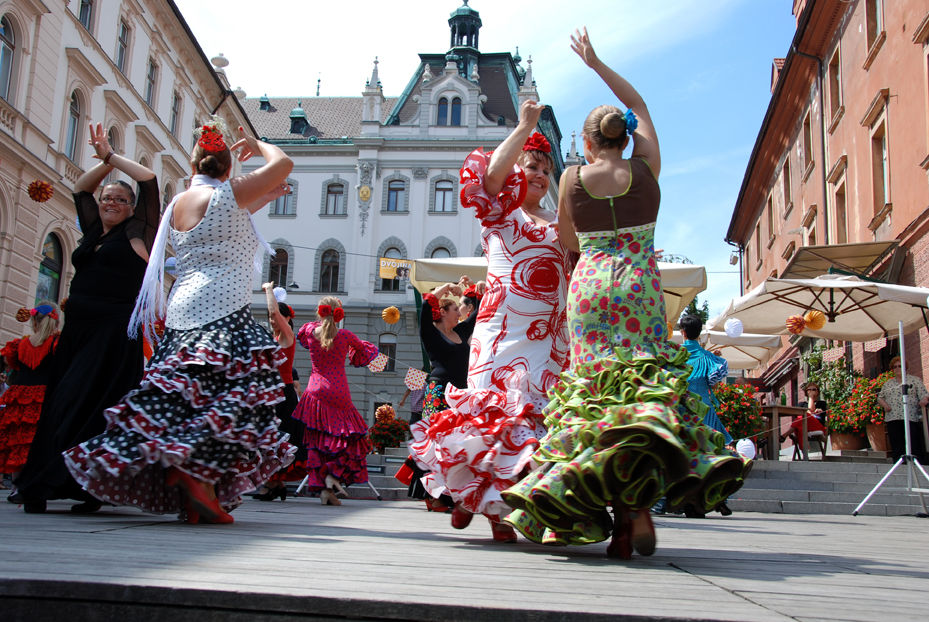 IDEAS | TAKE A FLAMENCO LESSON IN SEVILLE
If you've enjoyed the foot-tapping flamenco performance of graceful senoritas, now is the time to give it a try yourself with your partner. Enjoy a private flamenco lesson at Seville's flamenco museum where professional dancers are on hand to teach all twists and turns. The famed Spanish passion can be pretty contagious. We wouldn't be surprised if you danced the night away. After the Flamenco class treat yourselves to a traditional flamenco show. museodelbaileflamenco.com
Credits: SANDRO BISARO/GET T YIMAGES; RICHARD BRYANT; COURTESY OF BL ACK TOMATO (2)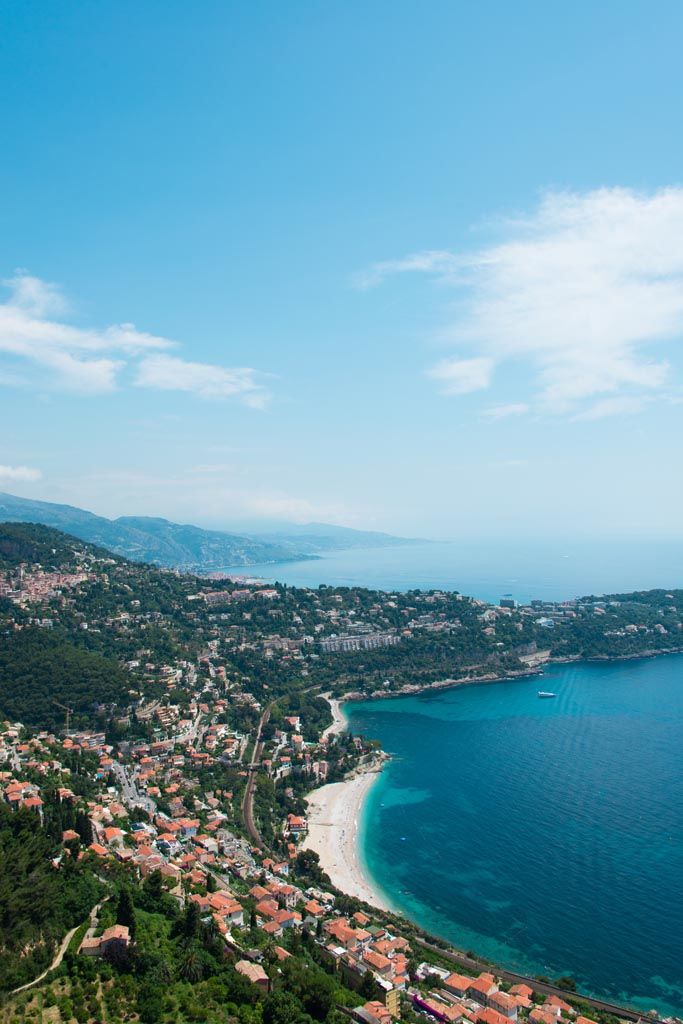 Ways | Charter a Helicopter
Some of the most beautiful natural and architectural wonders yield their true beauty when viewed from above. Hiring a private helicopter tour does not only give you an aerial view, but most of them can be custom-made with special access passes to places like the pre-historic Stonehenge monuments or a decadent meal upon touching down after seeing the scattered islands of archipelago in Stockholm. Other spectacular sites ideal for heli rides are the Amalfi Coast or the French Riviera, the castles of Edinburgh or the gorgeous mosques of Turkey.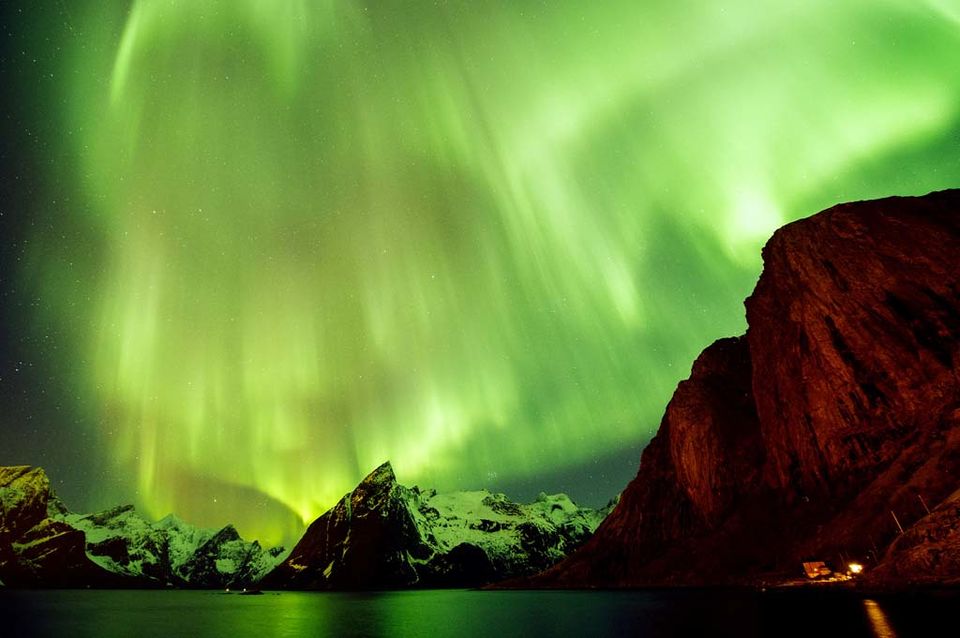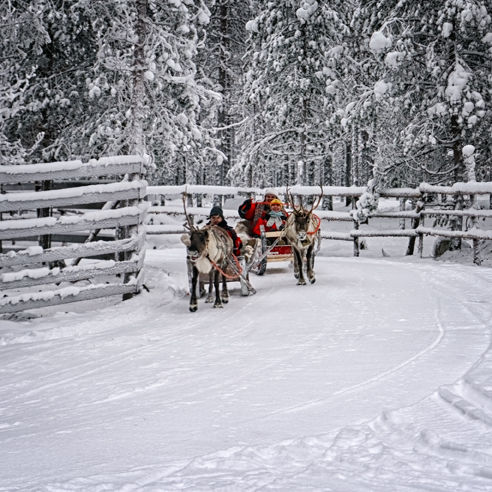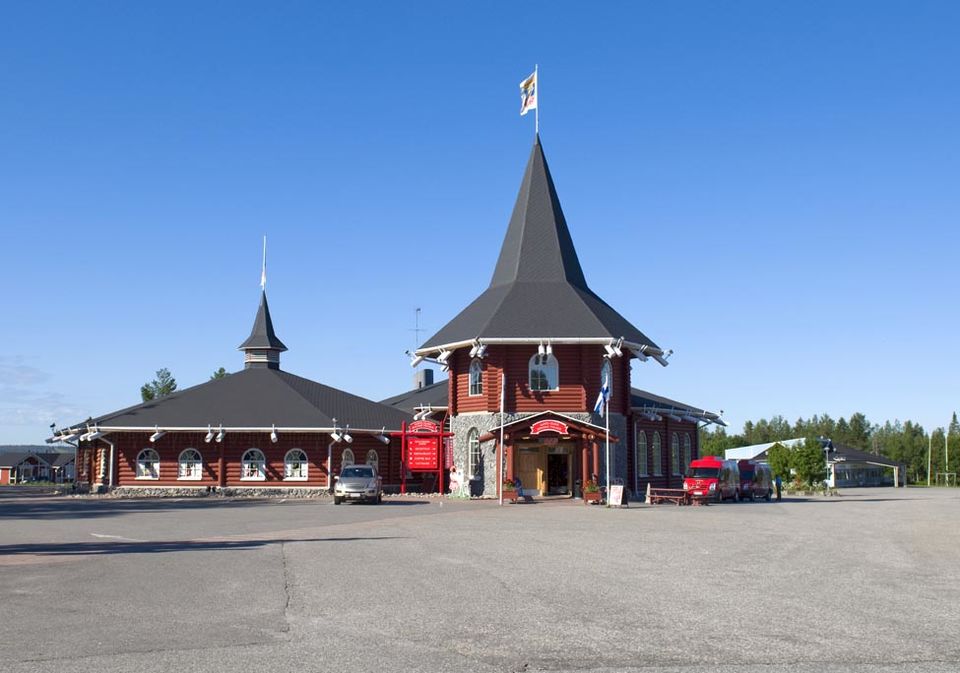 ITINERARIES Finland : Helsinki, Kittilä Levi and RovaniemiThe forests, fells and lakes of Finland are the perfect setting for your winter honeymoon or a sun-dappled summer romance, with over 200 nights of Northern Lights activity in an year.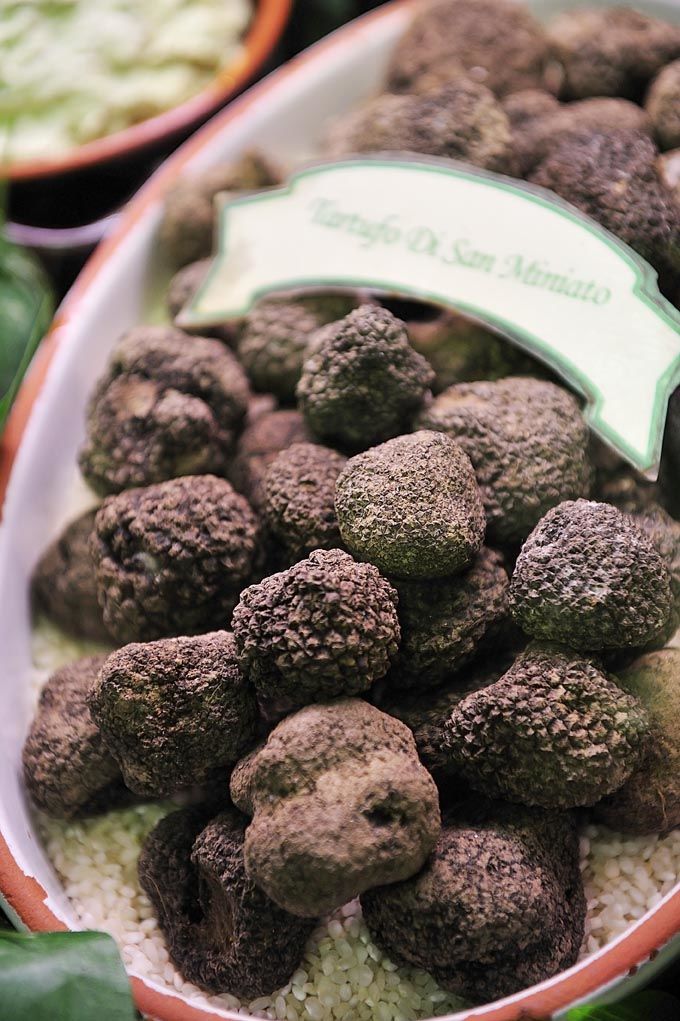 ►Overnight in a luxury Glass Igloo for your unforgettable experience and chance to catch the Northern Lights. ►Dine at Nokka, by Chef Ari Ruoho, one of Finland's most trending chefs. ►Private cruise from the Port of Ajos in Kemi ►Dog sledding ►Visit a Reindeer Farm ►Visit an exclusive handicraft workshop where you can make your own souvenir guided by a local family►Visit Santa Claus Village with an opportunity to take photos with Santa Claus, stay at Santa Claus Hotel ►A Day trip on an Arctic Ice Breaker ►Porvoo city tour ►Visit the Suomenlinna fortress ►Get up close to Nordic and Arctic animals at Ranua Wildlife Park ►Private arrival and departure airport transfers ►Private charter flight to Kittilä Levi and Helsinki ►Dinner at Ice Restaurant and stay at Ice Hotel►A dinner at Savoy, the flagbearer of Finnish gastronomy. Abercrombie & Kent Vacations; price on request; abercrombiekent.co.in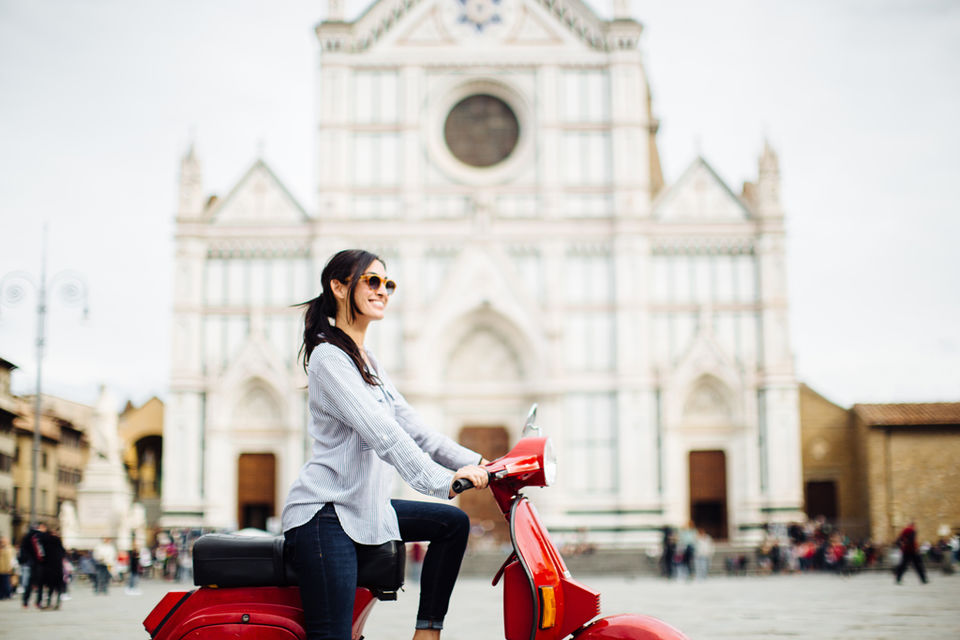 IDEAS | PICK YOUR TRUFFLES AND EAT THEM TOO
Known as white and black gold, truffles are as sought-after as they are rare to find. They are usually found only in some regions of Italy and France. Since they grow underground, it is necessary to train a dog to hunt them. Florence is one of the most important regions in Italy for truffle production, so it'll be wise to book yourself a truffle-cooking course with .trufflehunter.net. After hunting from truffles, you'll learn how to clean fresh truffles before being taken through a step-by-step guide to using these gorgeous things in antipasto, first course, second course and even dessert. Starting price €150 per person.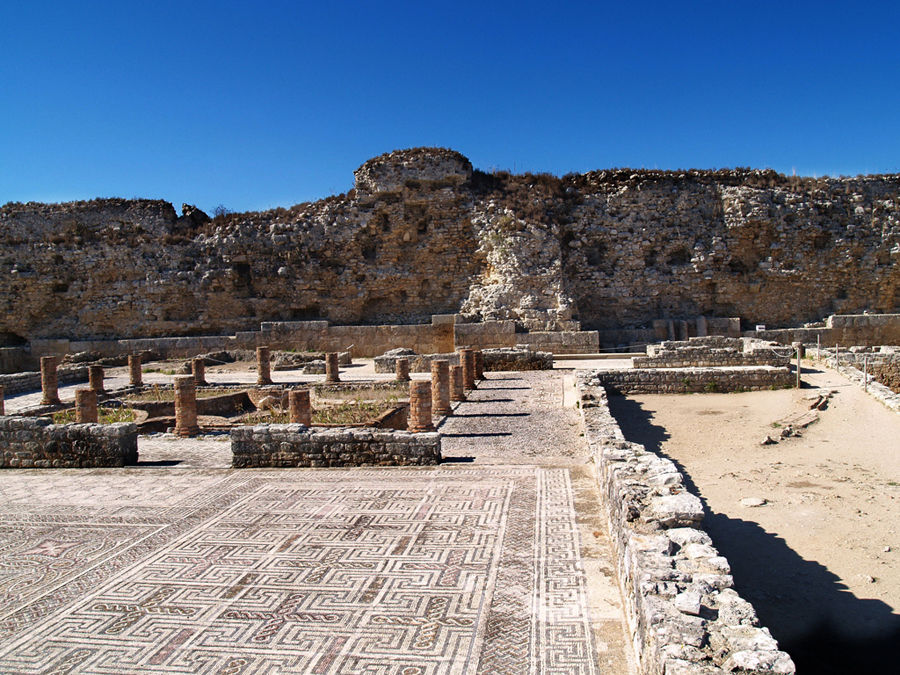 Credits: SHUTTERSTOCK; DREAMSTIME; SHUTTERSTOCK (2); PETE SALOUTOS/GETTYIMAGES; SOFIE DELAUW/GETTYIMAGES
Ways | Explore Romantic Ruins
The inimitable charm of Europe lies in the coexistence of historical eras with modern pulsating city life. Exploring the ruins with your beau transports one to a bygone era. If you're looking for lesser-known options to get away from the crowd, Pula in Croatia, Conimbriga in Portugal and Ani in Turkey would fit the bill. And there's more to the Greek islands than their turquoise waters and spectacular beaches. Explore the romantic ruins of Akrotiri, Santorini where the 5,000-year-old Minoan site is the heart of mythical Greece.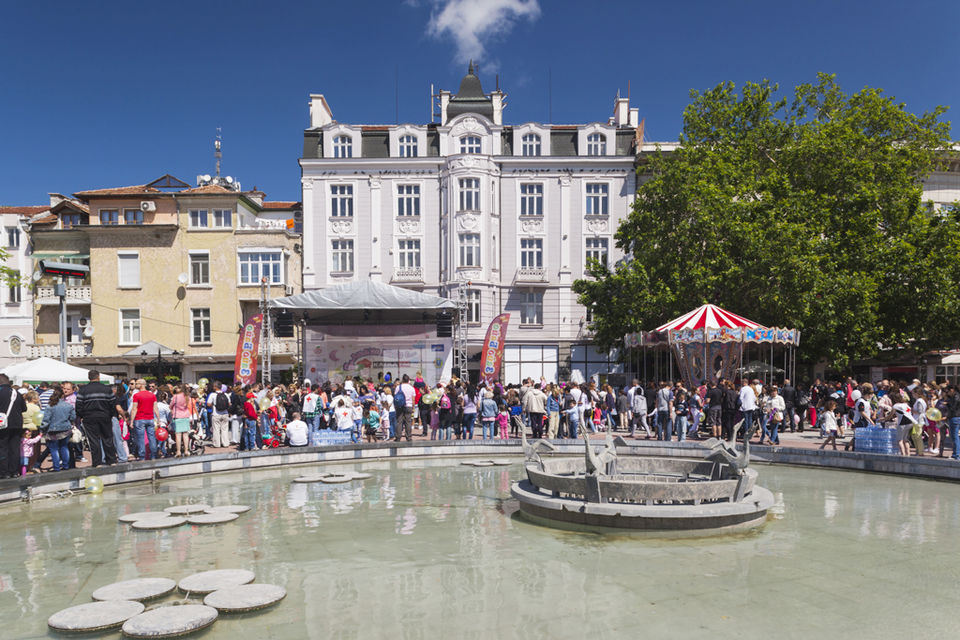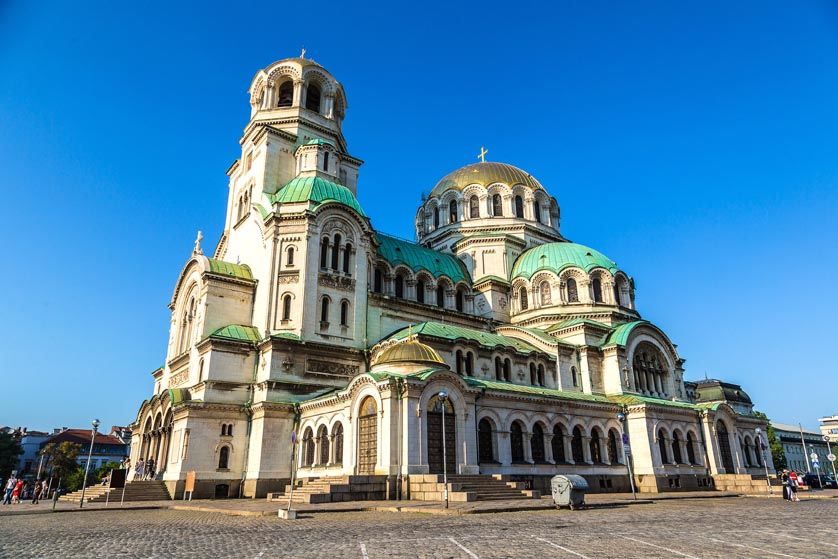 ITINERARIESBulgaria : Plodiv, Burgas and SofiaGo to Bulgaria before the secret's out. This five-night tour of Bulgaria combines fine gourmet experiences, local wineries, long and gorgeous drives across the picturesque countryside and some dramatic remains from the Roman times.
► Walking tour of Plodiv to see the Roman stadium, theatre and Old Town Reserve.► Shopping in local neighbourhoods and the city's glamorous quarters. ► A romantic drive to Burgas renowned for its mud baths and Lye treatments. ► Visit to CastraRubra Winery, private tour of the designer cellar, wine tastings and degustation of local dairy products and snacks. ►In Sofia, a tour of Alexander Nevsky Cathedral, Presidency Building, St. George Rotunda, Roman city remains, Russian Church, Bulgarian Parliament, Tsar Liberator Monument, St Sofia statue, Palace of Justice and Vitosha Boulevard. Abercrombie & Kent Vacations; price on request; abercrombiekent.co.in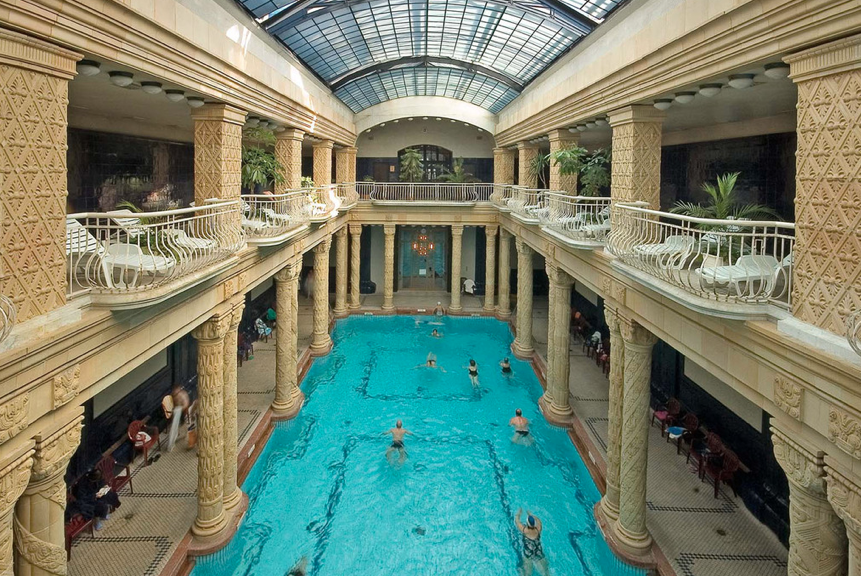 IDEAS | PRIVATE THERMAL BATH IN BUDAPEST
The hot springs along the Danube River in Budapest have been known since at least 100 AD. These springs have made Turkish-type thermal baths very popular here. Some of them are like large, public swimming pools. But you may book a private bath at the Gellert Spa (gellertspa.com). The private bath has an exclusive entry, and the area is completely separated from the general public bath and pools. Ideal for couples, it also gives access for a few hours to a historical room built in 1918. Price €90 for three hours.
Credits: COURTESY OF GELLERT SPA; DANITA DELIMONT/GETTYIMAGES; SHUTTERSTOCK; JAPATINO/GETTYIMAGES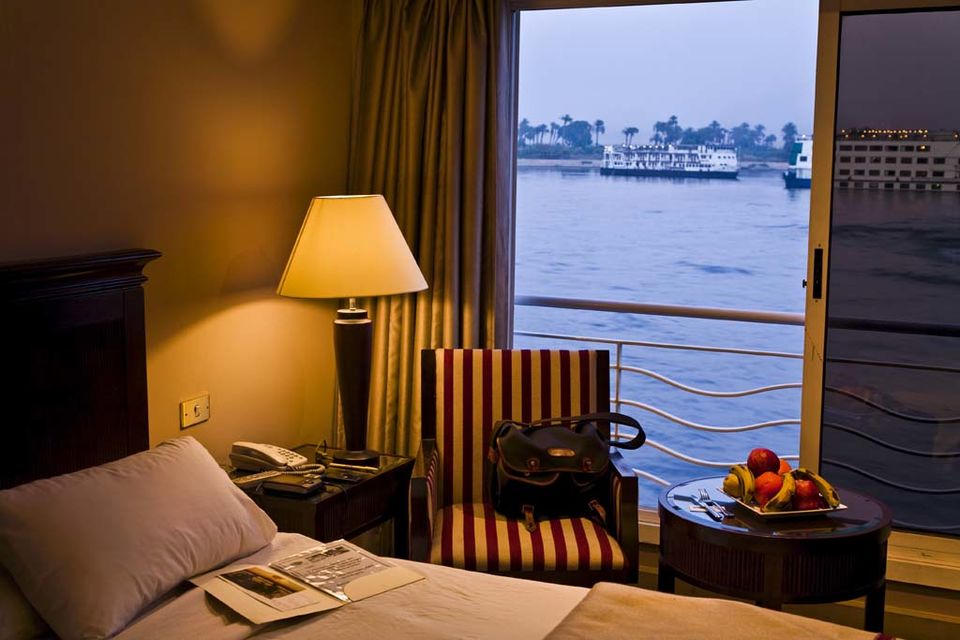 Ways | Cruise on a Barge
Almost every European city offers scenic river and dinner cruises with music, et al. But one of the most romantic ways is to step aboard a comfortable canal barge, a floating country inn where you enjoy gourmet food and wine and relax on deck as the lovely scenery flows by. While you may simply book a cabin on a vessel, consider a private charter, in which you hire the entire vessel for the duration of the river cruise, with sightseeing activities specially tailored to your interests. Barge holidays are particularly famous in France and England.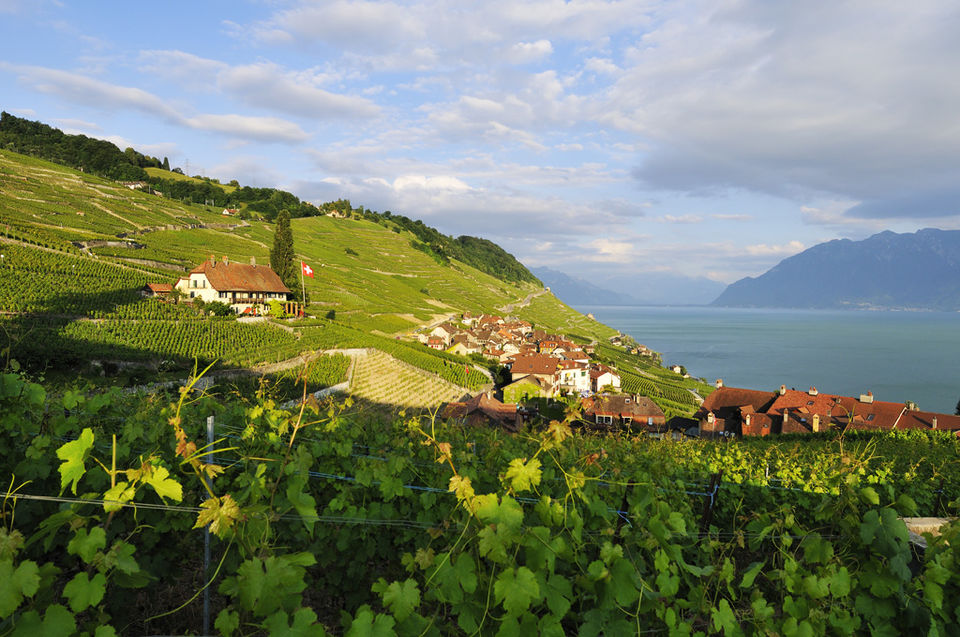 ITINERARIES Switzerland & Italy : Lausanne, Bern, Zurich, St Moritz, Milan and Lake Como You may think you know it all when it comes to Switzerland and Italy, but this is the more stylish and classy guide—the one more discerning travellers would like.
►Full day private wine tour of Lavaux region with its terraced vineyards and Chataue de Chillon ►Stays at stunning heritage and grand properties like the Beau-Rivage Palace, Dolder Grand, Badrutt's Palace and Baur au Lac ►Tour of the hill town of Gruyeres, meet local cheese makers and visit one of Switzerland's most famous chocolate makers. ►Visit gallery districts and churches with stained glass windows designed by Marc Chagalle and Sigmar Polke. ►Stay in the most glamorous hotel in St Moritz—Badrutt Palace. ►Visit to Lake Como. `6,75,000 per person on twin sharing basis; traveloclick.com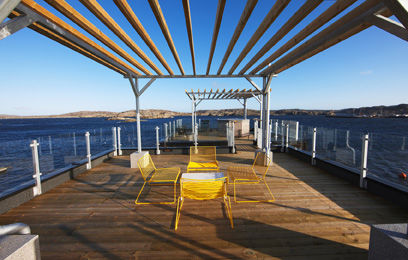 IDEAS | RENT A FLOATING SAUNA IN SWEDEN
You can glide book a floating sauna in the inner part of Stockholm archipelagoaround Stocksund-Bockholmen-Djursholm-Tranholmen-Edsviken. There are quite a few choices. We recommend the Salt & Sill Floating hotel off the coast of Gotenburg. They arrange for guests to take an evening cruise along the coast before spending the night gazing up at the stars from a private rooftop Jacuzzi. The hotel also boasts a floating sauna where you can detach the sauna from the main hotel and take romantic excursions out to remote islands.
Credits: COURTESY OF SWITZERLAND TOURISM; COURTESY THE LEADING HOTEL OF THE WORLD; LUIS DAVILLA/GETTYIMAGE; COURTESY OF SALT & SILL FLOATING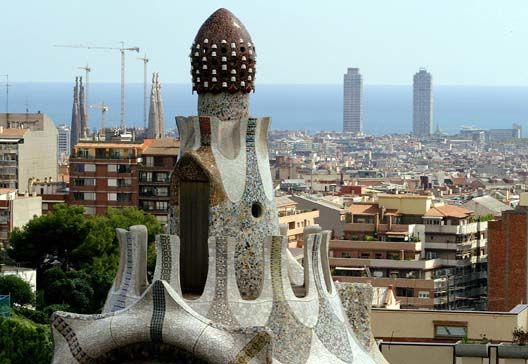 Ways | Tapas Tour of Barcelona
The Catalonia region in north-eastern Spain is particularly romantic with its lively beaches, Pyrenees mountains and spectacular architecture by Gaudi. Walking through its capital city, Barcelona, is a great way to soak in the vibe, culture and heritage. But when combined with good food and wine, it just becomes all the more enjoyable. The food tour of Tapas in Barcelona is a great way to begin your visit - not only do you get an overview of the sites, but also learn how to order tapas (bar snacks) and discover some of the most unique bars and cafes Barcelona has to offer. You can go in a group or book a private tour. foodwinetours.com starting at €50 per person.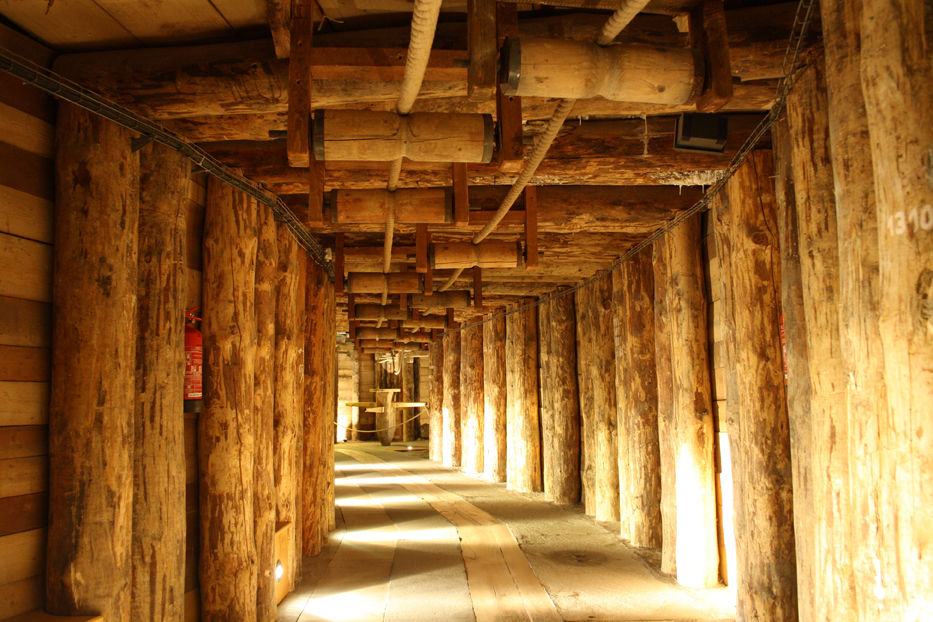 ITINERARIES Poland : Warsaw and Krakow Poland is a charming country with clear rivers, expansive lakes, tall mountains and a host of other attractions.
► Old town tour of Warsaw to see how the city rose like a Phoenix from the ashes of World War II. ► Visit to Palace on The Water, the English gardens of Lazienki Park, the Jewish Ghetto and the atmospheric Jewish Cemetary. Walk along the Royal Way, browsing through Warsaw's modern luxe shopping district formed by reconstructed townhouses. ► An option to stop at Auschwitz – the notorious site from Nazi Germany times. ► There's a beautiful Baroque monastery along the way. ► Drive through true-blue rustic farmlands and deep forests on the way to Krakow. ► Visit churches with stunning Art Nouveau interiors, see Leonardo da Vinci's Lady with an Ermine at the Czartoryski Museum, shop on Florianska Street, relax in the outdoor cafes at Market Square. ► Visit the dramatic Wieliczka Salt Mine, a UNESCO World Heritage Site, 700 years old and filled with sculptures, friezes and chapels carved out of salt. `2,62,000 per person on twin sharing basis; traveloclick.com
IDEAS |FIND SECRET BEACHES
When in Europe you don't need to share your patch of sand with beach bums. Enjoy your twosome time in total privacy at hidden beaches like Es Trenc in Mallorca, Arrifana in Portugal, Calanques in Provence, Pinarello in Corsica, and Butterfly Valley in Turkey. Oops, hope we haven't let out clandestine hideaways! But you won't find many people here, and there are still many more, we promise. Ask your hotel concierge to pack you a gourmet picnic while you soak in some sun, sand and the sea.
Credits: CESAR RANGEL/GETTYIMAGES; DREAMSTIME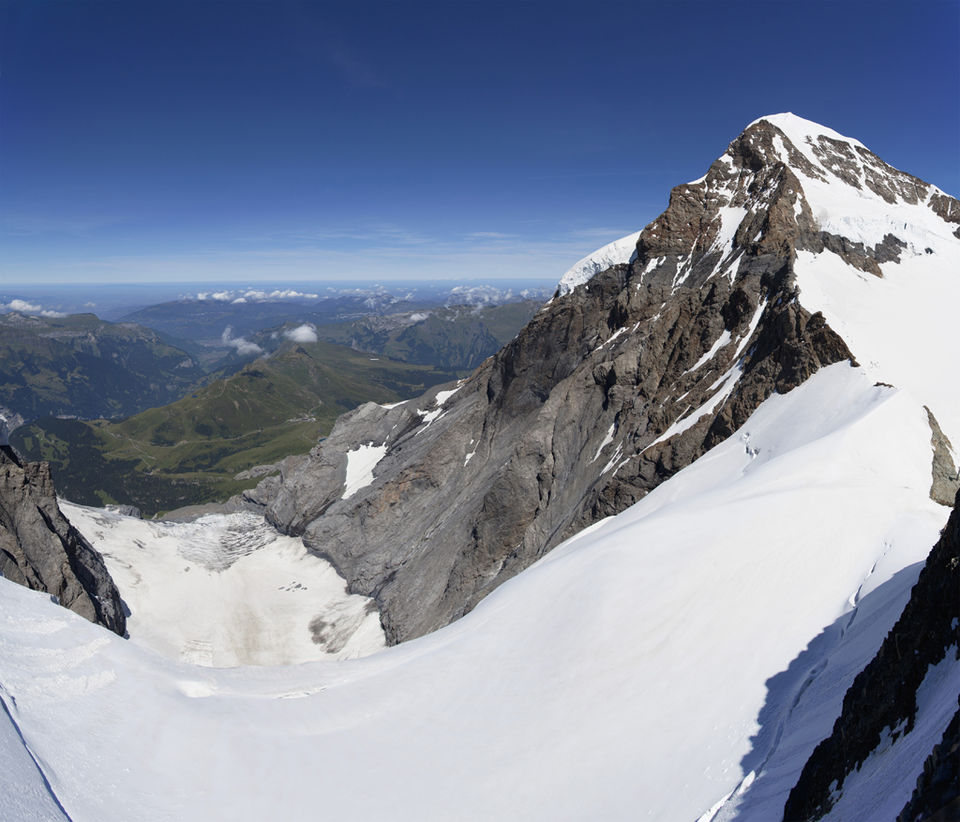 Ways | Get Behind the Wheel
Driving is one of the best ways to take in European vistas. You can stop in to enjoy breathtaking views of glaciers, the ocean or farmers' lush fields. It only gets better in a swanky set of wheels or a zippy sports car. Fun classics such as an MGC Roadster, a convertible Alfa Romeo Spider or a Morris Minor are available too across Italy, Switzerland, France, Germany, and Spain.
ITINERARIES Portugal : Douro Valley and LisbonFrom the deep notes of Duoro valley's wines to the rich smoothness of Port in Porto to finally the festive flavours of Lisbon, this lovely five-night tour of Portugal is dreamy and indulgent for the taste buds and other senses.
► Stay at Six Senses Douro Valley, Penha Longa Ritz-Carlton in Sintra. ► Wine tours in Duoro valley. ► Visit to Quinta de Marrocos wine estate including wine tasting and lunch. ► Scenic private cruise on the Douro River. ► Tour of Porto's old lanes, the Golden Church and the Lello Bookshop. ► Private tours of the enchanted villages of Sintra and the old seaside town of Cascais. ► Walking tours of Alfama, Chiado and iconic neighbourhoods of Lisbon. ► Sunset cruise in Lisbon. Tristar Holidays; €5,200 per person; tristarholidays.com
IDEAS | DINE AT THE OLDEST RESTAURANT IN THE WORLD
Stiftskeller, situated in St Peter's Abbey in Salzburg, Austria, claims to have been around as an inn serving food since the year 803. In addition to the historic landscape, Stiftskeller is also famed for its weekly Mozart-themed dinners in which performers in period costume replay Salzburg's most famous musician. You may order the famous schnitzel or simply go for a multi-course set menu featuring other traditional Austrian dishes.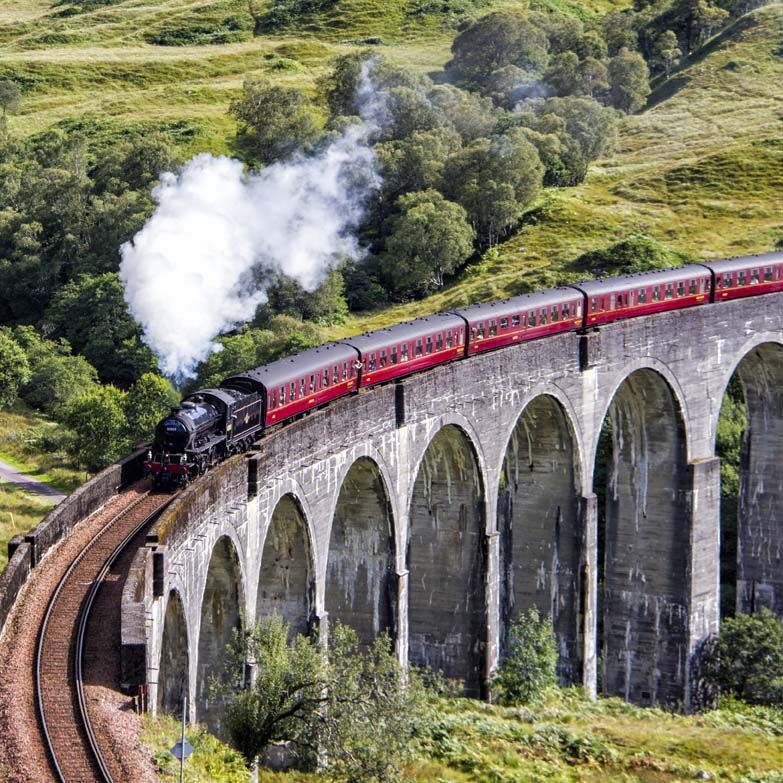 Credits: COURTESY OF STIF TSKELLER (2);WESTEND61 /GET T YIMAGES; COURTESY OF QUINTA DE MARROCOS
Ways | Board a Train
While the Eurorail is a great way to see the picturesque countryside and travel from one country to another, a luxury train offers an entirely different experience. Travel along ancient Scottish mountains and mysterious highland lochs aboard Belmond Royal Scotsman or take the Golden Eagle Trans-Siberian Express on its classic 15-day route between Vladivostok and Moscow. Book a gold class cabin, featuring power showers and dine on gourmet meals prepared with local produce.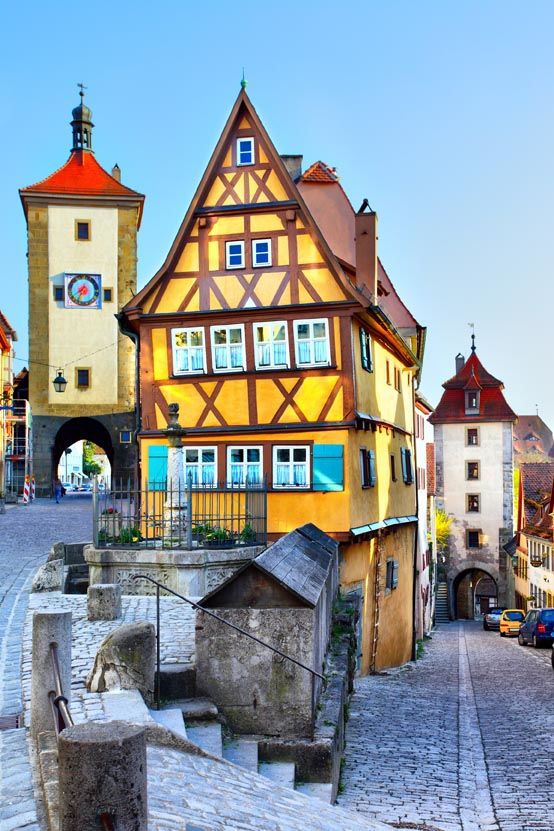 ITINERARIES Germany : Frankfurt, Wurzburg, Rothenburg, Augsburg and Munich While Germany doesn't quite come to the mind when one thinks romance, but you'll be surprised at how picturesque and idyllic it can get. With Romanesque, Baroque and Rococo architecture, a contrasting but great youthful vibe and a stunning landscape of fields and forests best enjoyed on a long drive, don't overlook this destination.
►A tour of period and royal architecture in Frankfurt and Wurzburg. ► Wine tasting at Juliusspital, a medieval wine cellar, and the second largest winery in Germany. ► Visit to Rothenburgob der Tauber to explore its historic churches, cobbled lanes and colourful squares. ►A beautiful drive to Rothenburg and Augsburg through open fields, forests, sleepy towns and quaint villages. ► Visit to Feuchtwangen, adored for its traditional half-wooden gabled houses and Donauworth, a 5th-century fishing village. ► Walk through Fussen, famous for its fairy-tale castle Neuschwanstein. ►Guided tour of Kunstareal. Tristar Holidays; €7,800 per person; tristarholidays.com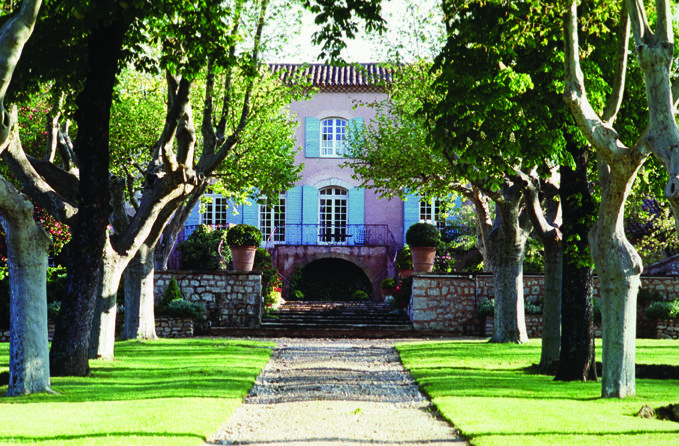 IDEAS | PRIVATE WINE TASTING TOUR IN FRANCE
Provence is a very scenic and romantic wine producing region in France. The luxe Chateau Vignelaure is the perfect place for you to get acquainted with the wines on a private tasting. Enjoy a guided tour and taste five of the wines produced by the estate in a special tour for couples. vignelaure.com
Credits: THEGOODLY/GETTYIMAGES; COURTESY OF CHATEAU VIGNELAURE (2); DREAMSTIME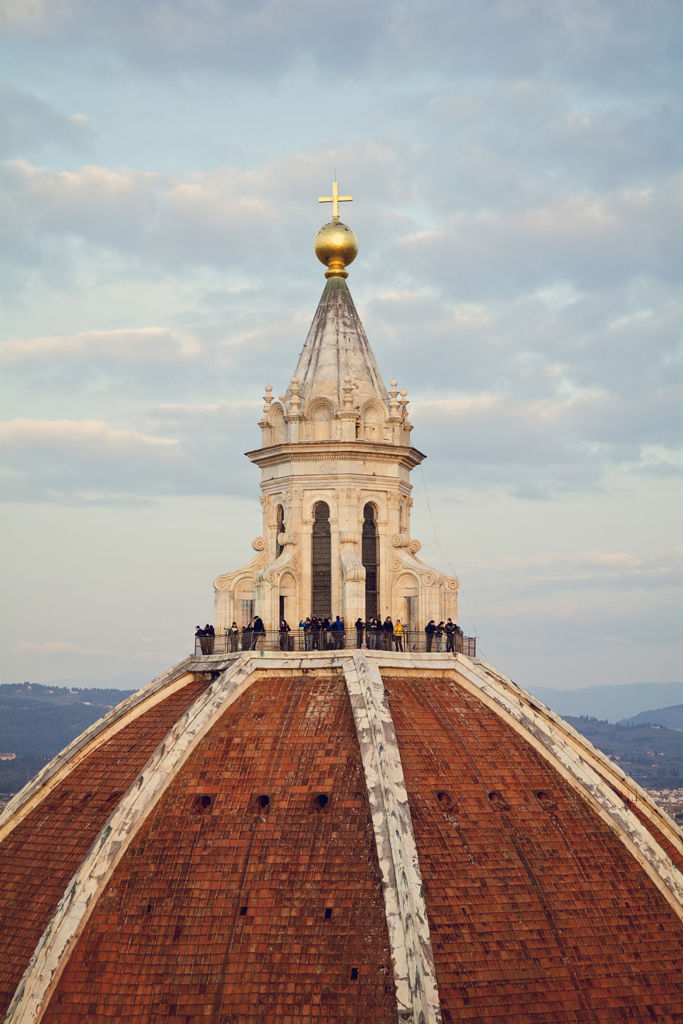 Ways | Visit a Medieval Town
Europe is packed with old cities, many of them are well-preserved and offer a glance at the way people used to live centuries ago. Regensburg in Germany was founded by the Romans almost 2,000 years ago; Bruges in Belgium is often referred to as 'Venice of the North'; Carcassonne in France is known for its old walled city; San Gimignano is a medieval walled city in Tuscany famous for its beautiful towers and great art; and the almost entirely pedestrian Cesky Krumlov abounds with fables and gorgeous architecture.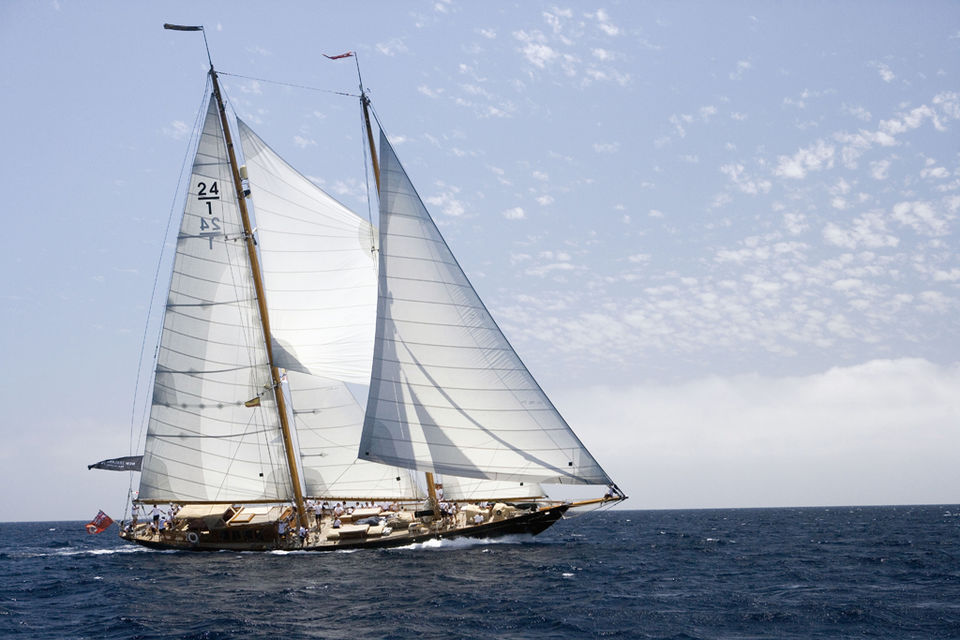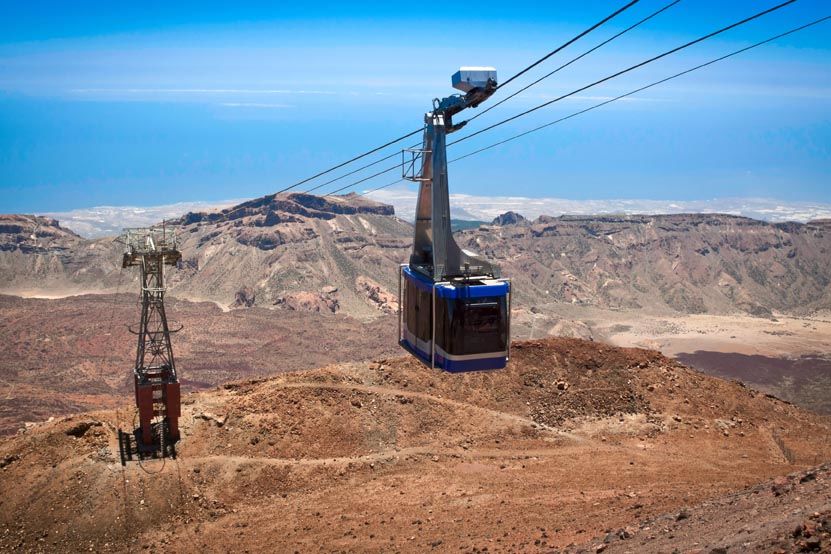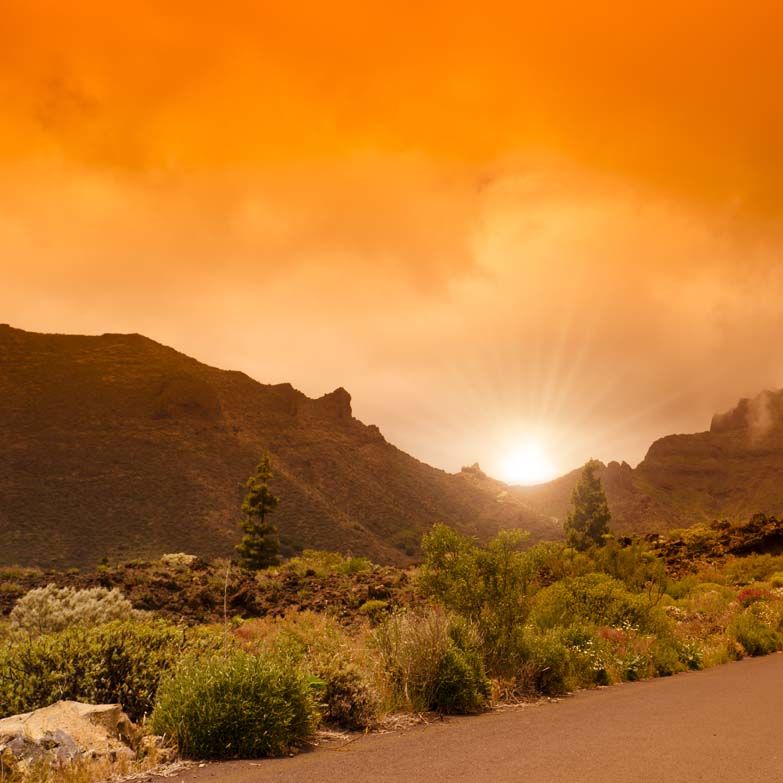 ITINERARIES Spain : Barcelona and Tenerife Whether you wish to relax by the beach or in the hotel, or take a luxury yacht to see the beautiful coastline of Tenerife, everything about this journey and this part of Europe is pure and romantic.
►Dinner on luxury yacht—an excursion on board the luxury yacht to see the beautiful coastline of Tenerife, see whales and dolphins swim in the ocean and visit the the spectacular cliffs of Los Gigantes and Masca. ►A sunset-and-stargazing adventure in the craggy landscapes of Mount Teide National Park with a professional guide from a special viewpoint. ►Toast the sunset with a glass of champagne and enjoy a typical Canarian dinner. ►Water sports such as fishing and snorkelling. Enjoy a buffet of delicious Italian and Canarian food and drinks. ►Back to the lower station of Teide Cable Car for a cocktail dinner. ►Red, White and Rose wines from the islands. ►A private 4x4 tour in Barcelona around a family-owned, organic vineyard located 2 kilometres from the coast in the wine growing region of Alella. ►A tour of the winery and the Cava Nova to learn about their 'transparent' wines and cavas. ►A tasting and pairing lunch, overlooking the lush vineyards and the glistening blue waters of the Mediterranean Sea, with a member of the winery Price on request; contact Bespoke Tours ► Sample a variety of tapas dishes inspired by the traditional cuisine of the Canary including potatoes served with a variety of Canarian mojos, skewers of carne fiesta, local soft and hard cheeses, almogrote and traditional desserts. Bespoke Tours; bespoketours.co.in; price on request.
IDEAS | BATHE IN BEER IN PRAGUE
The Czech Republic is famous for its vast choice of beers. While you may drink as much of it as you like, the Beer Spa in Prague also allows guests to have a dip in a bath filled with a unique combination of natural ingredients like hops, brewer's yeast and malt. The magical effect leads to longevity and immunity, stimulating metabolism, removes harmful substances from the body and ease fatigue and stress, and enjoy blissful mental and physical relaxation. During the beer spa you enjoy an unlimited amount of genuine Czech, relax in a genuine wheat straw bed by a warm fireplace and tuck in home-made beer bread. pivnilaznebernard.cz/en; priced at €70 per for 1 hour.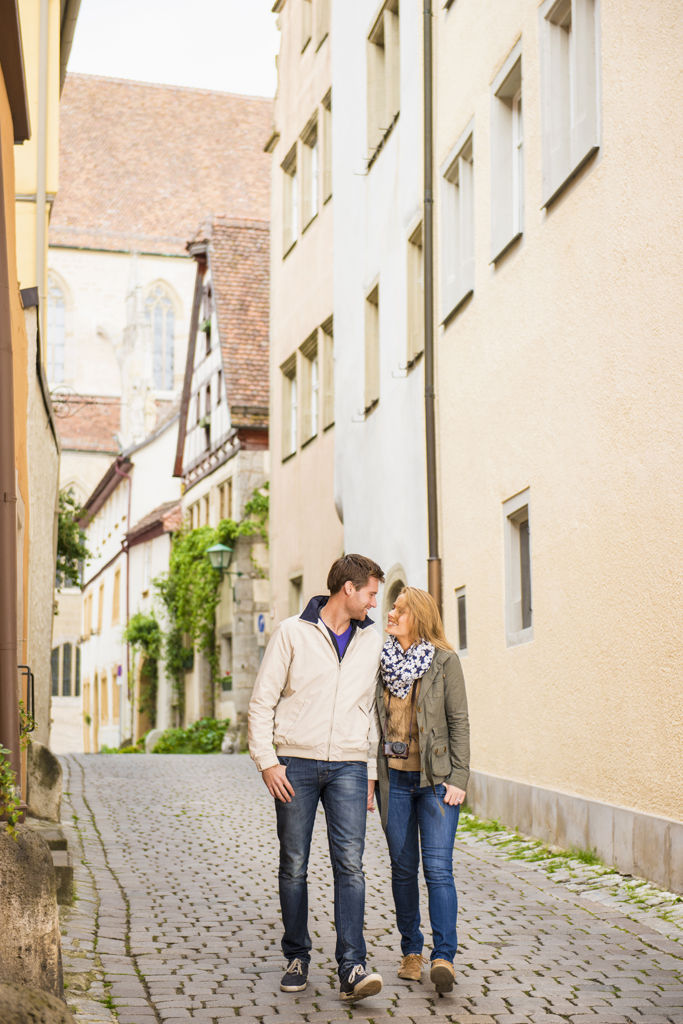 Credits: STUART PEARCE/GETTYIMAGES; DREAMSTIME; FRANCKREPORTER/GETTYIMAGES; LAURA BATTIATO/GETTYIMAGES
Ways | Get on the Romantic Road
An erstwhile trade route in Germany, the Romantic Road is a 400-km stretch from the vineyards of Würzburg to the foot of the Alps. This scenic route passes through picturesque countryside, cobblestoned villages and medieval towns of Bad Mergentheim, Rothenburg ob der Tauber, Dinkelsbuehl and Noerdlingen. While you can cover the entire distance in one day, it is worth stopping in a town or two to experience traditional Bavaria.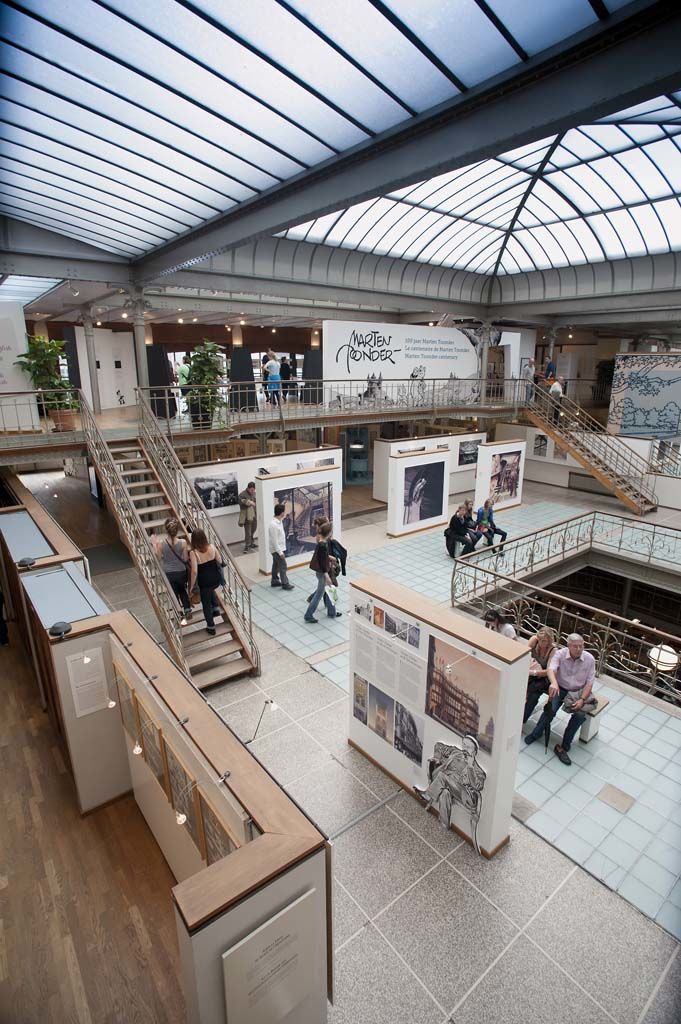 ITINERARIES Belgium & Netherlands : Bruges, Brussels, Antwerp and Amsterdam The best of Belgian quaintness and the cool and contemporary scene in Netherlands.
►City tour of Bruges' atmospheric backstreets, gothic buildings, squares, and includes a boat tour along the canals. ►Climb to Belfry for stunning views of Bruges, visit a lacemaking studio, a local brewery, sample Belgian chocolates. ►Bike through lesser-visited neighbourhoods to see historic Beguinage housing. ►In Brussels, a visit to the Grand Place, Horta Museum—an example of art nouveau architecture. ►Sit at the Manneken-Pis fountain, browse antique districts and open-air markets. ►See historical highlights such as the medieval Cathedral of Our Lady, guild houses on the Grote Markt (main square), and fin-de-siecle Centraal Train Station; tour historic houses including Museum Van Loon, the home of a co-founder of the Dutch East India Company. ►Enjoy the Heineken Experience ► Shop for antiques, and dine on culinary treats such as rijsttafel, an Indonesian-influenced meal of many small dishes served in speciality restaurants throughout Amsterdam. ►Private tour of the Aalsmeer flower auction, the Keukenhof gardens (seasonal), or cheese-producing towns like Edam or Gouda. ►Visit Delft, where Johannes Vermeer lived, to explore backstreets, antiques shops and the Royal Dutch Delftware Manufactory (Royal Delft). `6,75,000 per person on twin sharing basis; traveloclick.com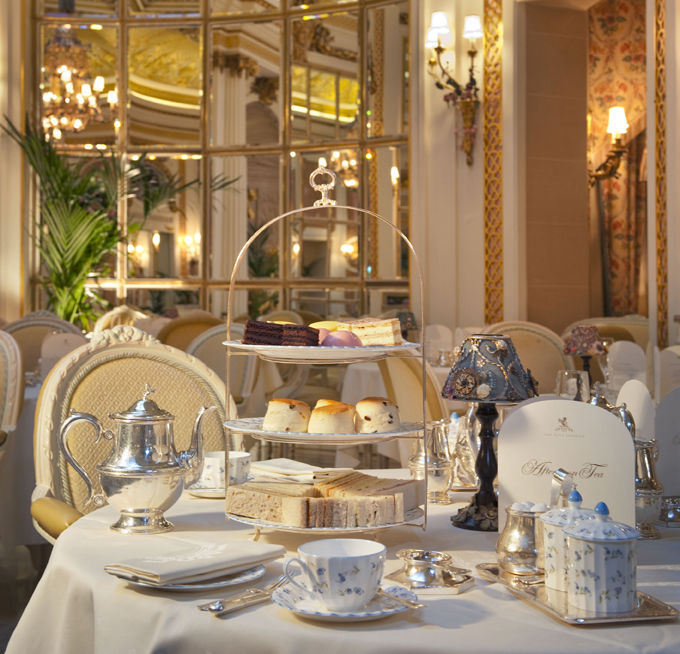 IDEAS | ROMANTIC HIGH TEA IN LONDON
There are many classic and contemporary venues for enjoying English high tea in London, complete with including freshly made finger sandwiches, an assortment of delicate pastries, light and fluffy fruit and plain scones with clotted cream and strawberry preserve. But the Valentine's Afternoon Tea at The Ritz is the ultimate romantic choice. Set in picturesque surroundings, sip on a glass of Rosé Champagne, and take your pick from a variety of 16 loose-leaf teas, while the pianist serenades you with renditions of classical romantic favourites. On Saturday 13th February and Sunday 14th February Valentine's Afternoon Tea will be served at five daily sittings 11:30 am, 1:30 pm, 3:30 pm, 5:30 pm and 7:30 pm. theritzlondon.com; price £69 per person.
Frequent searches leading to this page:-
Europe honeymoon tour packages, Europe honeymoon tour packages from delhi, Europe honeymoon tour packages from mumbai, Europe honeymoon tour packages from india, top things to do in europe in winter, best things to do in Europe in winter