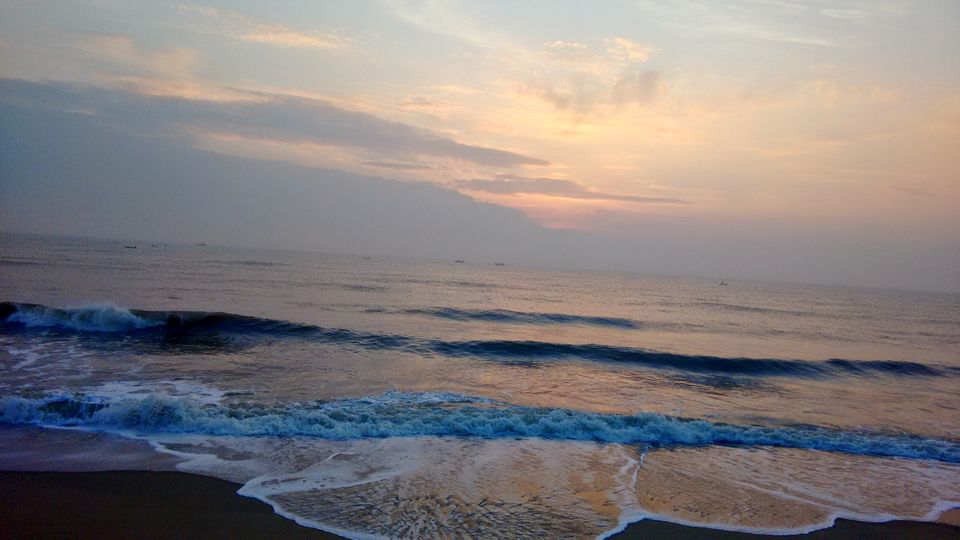 Pondicherry is what I consider as one of the unexplored and underrated destinations of India. On my first visit to Pondicherry in December 2015, I completely fell in love with this place. I visited again in January 2017 and June 2017 and have been left mesmerized every time. There is something about this small town that makes you want to return here again..!
If you are craving for a laid back vacation and you just want to soothe your nerves after a hectic week, Pondicherry is the place to be. It attracts you with its calm ambience, clean beaches, colorful streets and cafes.
Pondicherry is reachable from Bangalore by bus or train. I have traveled through both for different trips and both the options are very convenient.
The best way to explore Pondicherry is to rent a bike and let the city surprise you with its various dimensions. There are many vendors which provide rental services on Mission Street. After that, just follow your instincts and you can embark on a beautiful journey.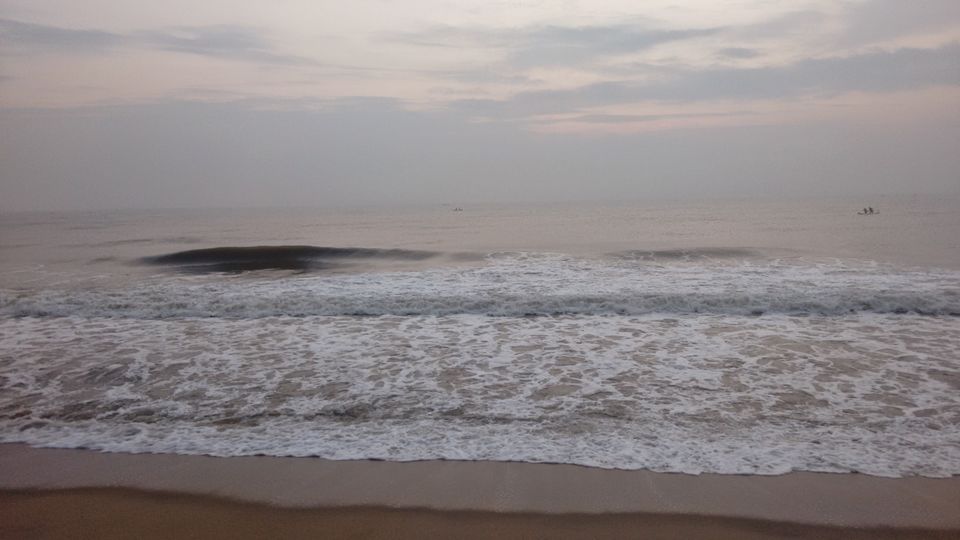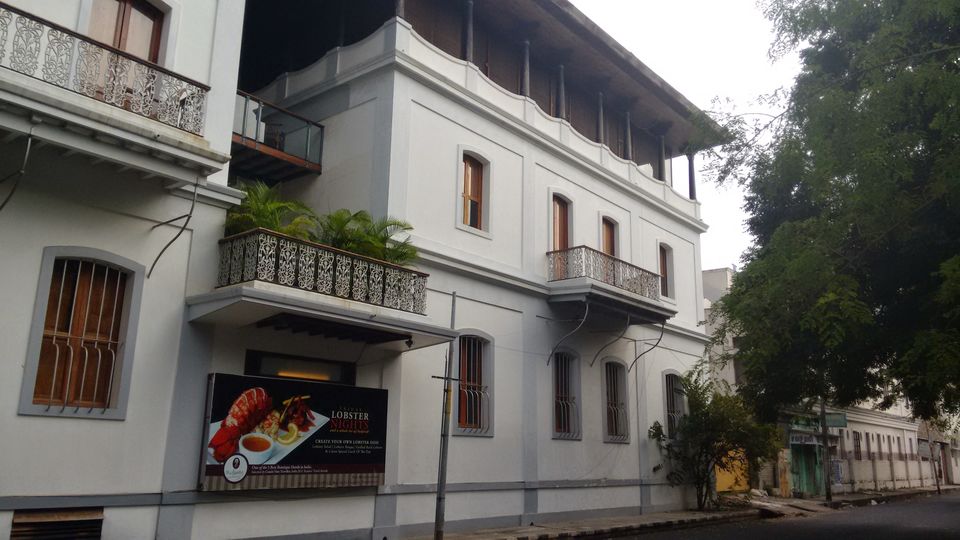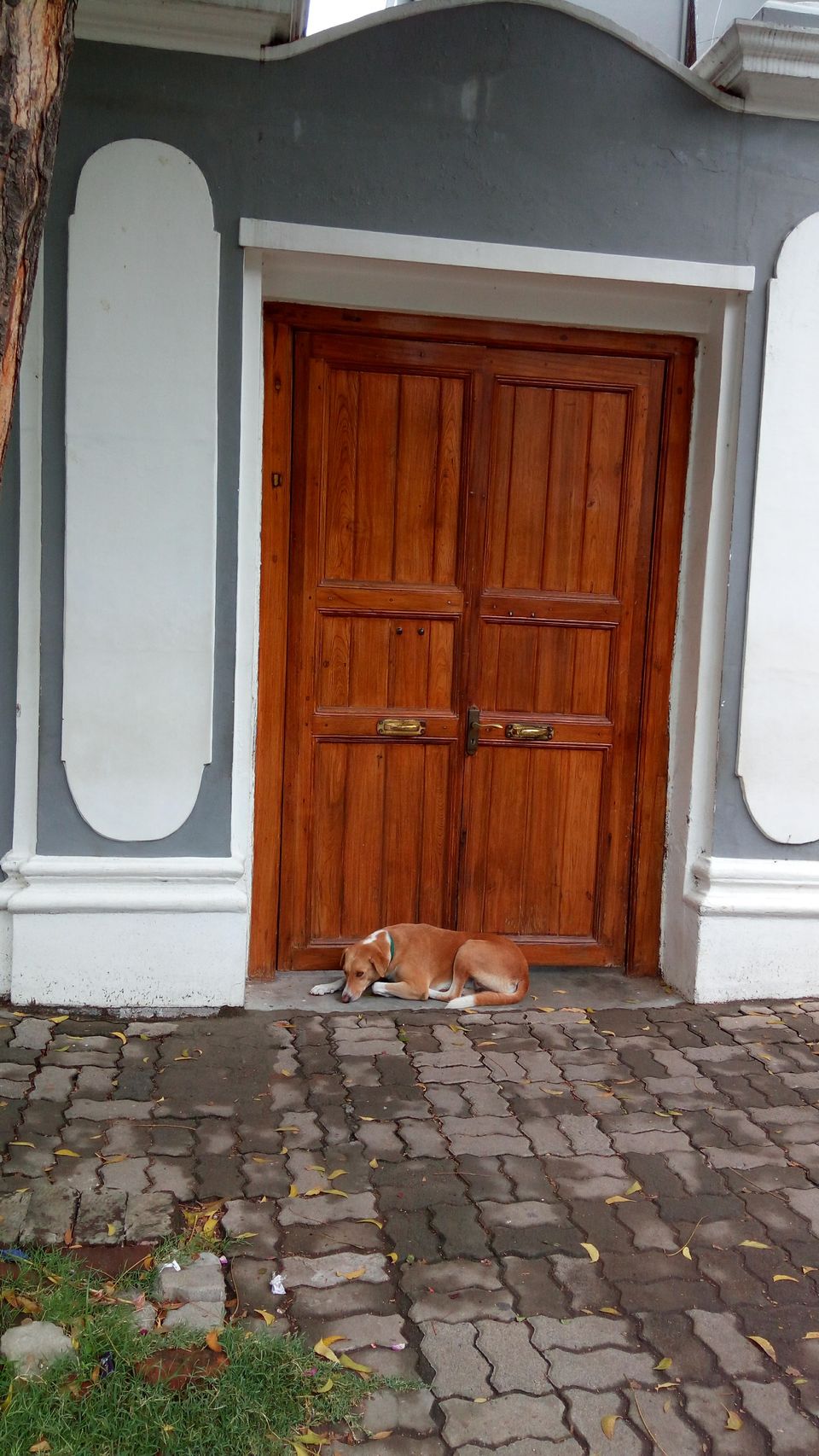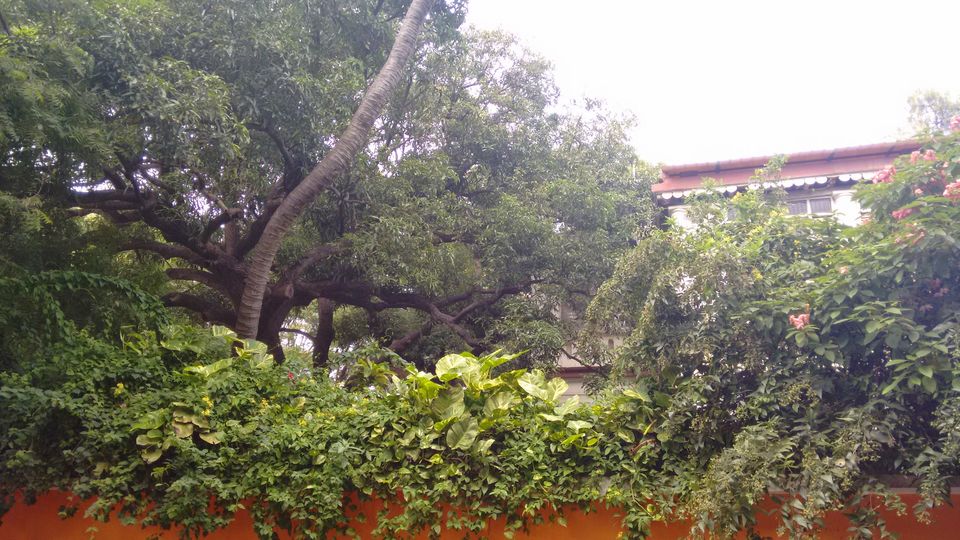 Start your trip by visit to Paradise Beach. You have to take a ferry to the beach and the ride is short and sweet. The beach is not very commercial and you will find only a couple of shacks with limited food & beverage options. However, It is one of the cleanest beaches I have seen in India. You can spend a good 3-4 hours here while taking a dip, walking along the coast or just staring at the mighty sea. After this, you can drive back towards the city and enjoy a hearty meal on the way.
Next, spend a magical evening on Rock Beach. This is my favorite place in Pondicherry. Vehicles are prohibited from entering the area in the evening, thus giving free space to pedestrians to explore the area at their own pace. What makes this place so magical is the sound of waves crashing on the rocks in the background while you feel the wind in your hair. There are a lot of restaurants and cafes where you can enjoy your evening coffee. My favorite is Le Cafe which offers great outdoor seating (little crowded, though) and a lot of options for coffee and snacks. You can spend the rest of the evening by taking a stroll along the beach, visit Gandhi statue, French War Memorial and spend some time with the sea and breeze. Do not forget to savor the snacks from street vendors like corn, peanuts and popcorn :-)
Start your day by indulging in a hearty breakfast at one of the cafes in town. My recommendation- The Indian Kaffe Express which serves some delicious waffles, pancakes and coffee. After this, explore White Town and amuse yourself with the vibrant streets. You will get to see a glimpse of the French culture and experience the calmness that surrounds the town. Visit the following places while in the town:
Manakula Vinayagar Temple
Aurobindo Ashram
Pondicherry Museum
Plan a visit to Auroville to see the famous Matrimandir. You should have reservations done beforehand if you want to visit the inner chamber of Matrimandir. Otherwise, you can visit the tourist centre and take a walk to see the meditation centre from outside. This is a nice place to shop for handicrafts and some amazing home-made stuff.
If time permits plan to visit the old light house in Pondicherry for a perfect end to your trip. The major attraction is the view of Promenade beach from the top of lighthouse. You have to take a long flight of stairs but it is worth the climb.
Pondicherry really has a lot to offer and I get amazed whenever I visit this place- whether it is the overall vibe of the city, the pleasant weather or the lovely people. Visit and see for yourself..:)
Frequent searches leading to this page:-
solo pondicherry trip, pondicherry luxury tour package, pondicherry tour price