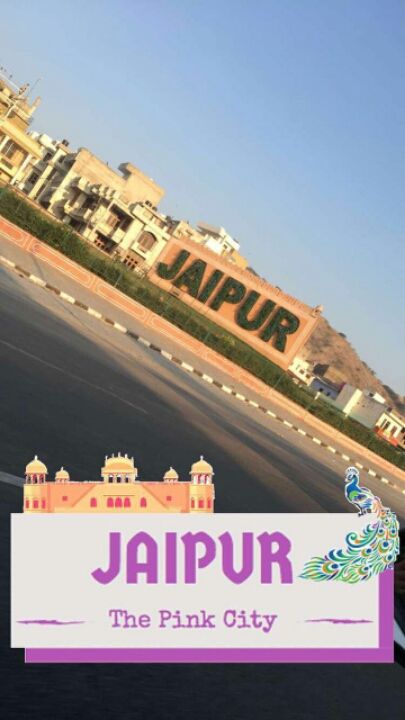 Me and my friends planned a road trip to jaipur. It was a spontaneous plan so we hadn't made much arrangements or decided an itinerary. We started from Gurgaon in the morning. Once we crossed the borders of Haryana, we could see the rocky Mountains. The songs that we usually like to hear with friends like "dil chahta hai" or "yaaron dosti", were playing on the stereo, and it totally complimented the alluring scenic view. The weather was pleasant as we went there during late November.

Our first stop was Manipal University jaipur, where we were to meet another group of friends. We reached jaipur at 3 in the afternoon, had lunch and then went to Chauki Dhani. It was a great place with all the vibrant cultures of rajasthan. The food was great and the folk music and dance, everything made the experience even more exciting. Then we made arrangements to stay at this hostel stay backpackers panda, which seemed like a totally new concept to us because bunk beds and sharing rooms was not a common idea. The stay was really comfortable and at such a low price. There were many tourists staying there. We partied all night on the terrace and it was great fun. Come, midnight and the weird food cravings of some of the friends, we hit the road. Had the best tea and really tasty eggs. The weather at night was really cold.

Next morning we went to see Jal Mahal, Hawa Mahal, Ajmer Fort and Nahargharh Fort. By the time it was night, we had dinner at this amazing rooftop restaurant near nahargharh Fort. The route to this restaurant was really terrifying because there were no lights on the road. Hilly drive made it even more freaky. We bid our goodbyes to the most amazing people we met from MUJ. It was a time to remember and the friends and memories that we made will never be forgotten.

Love to travel.. The more the merrier.