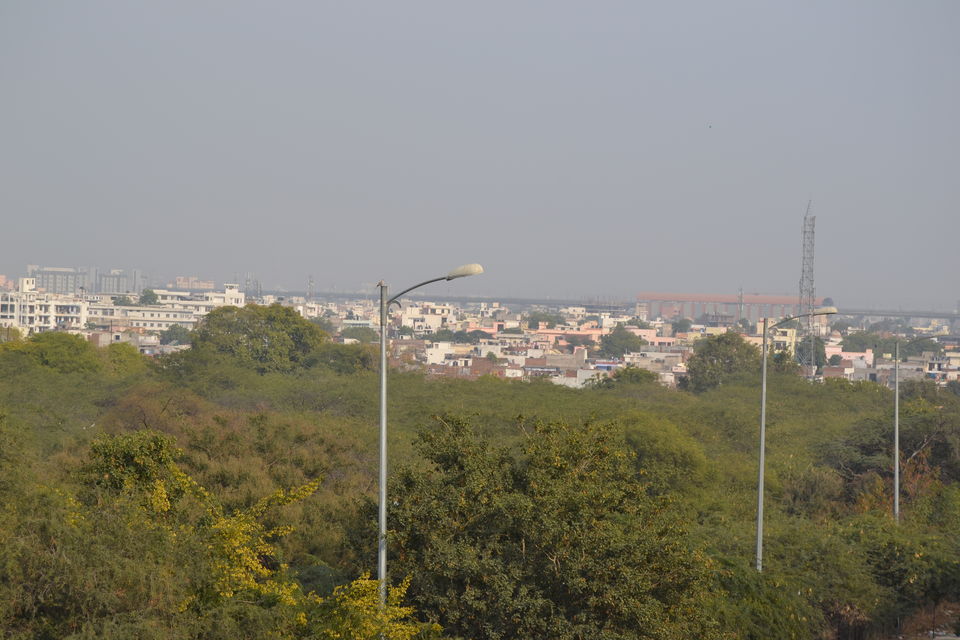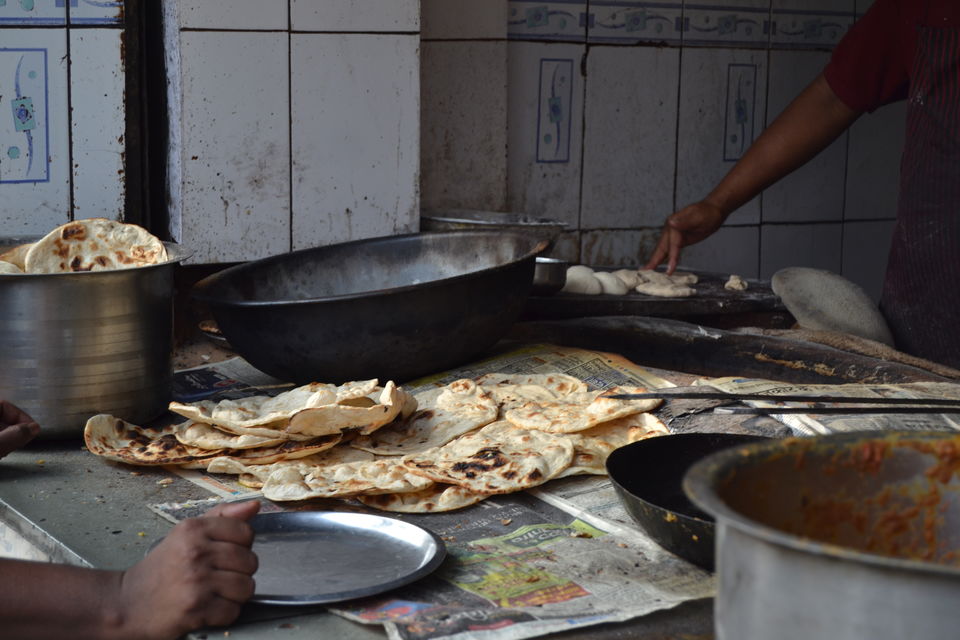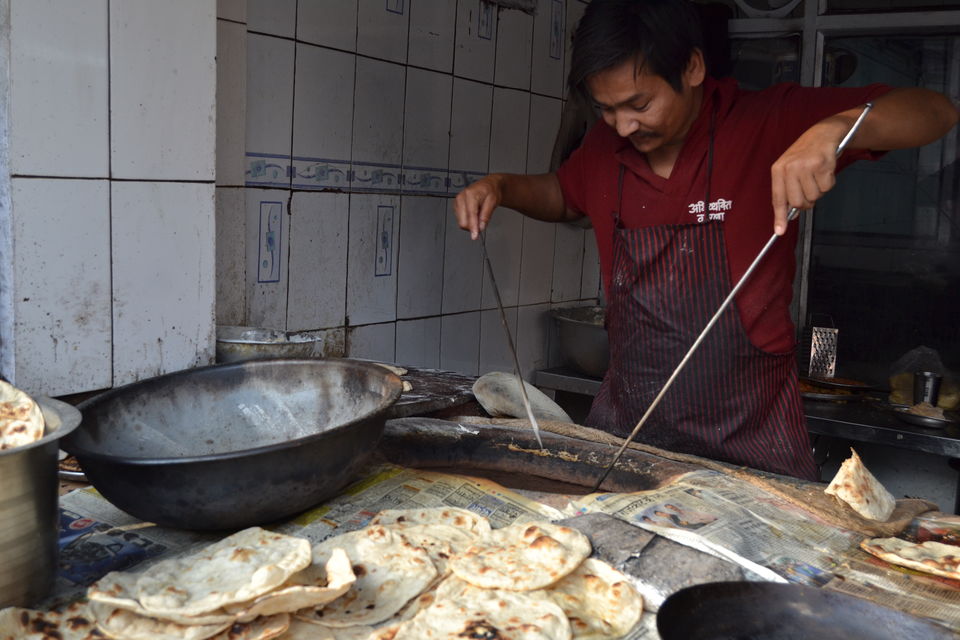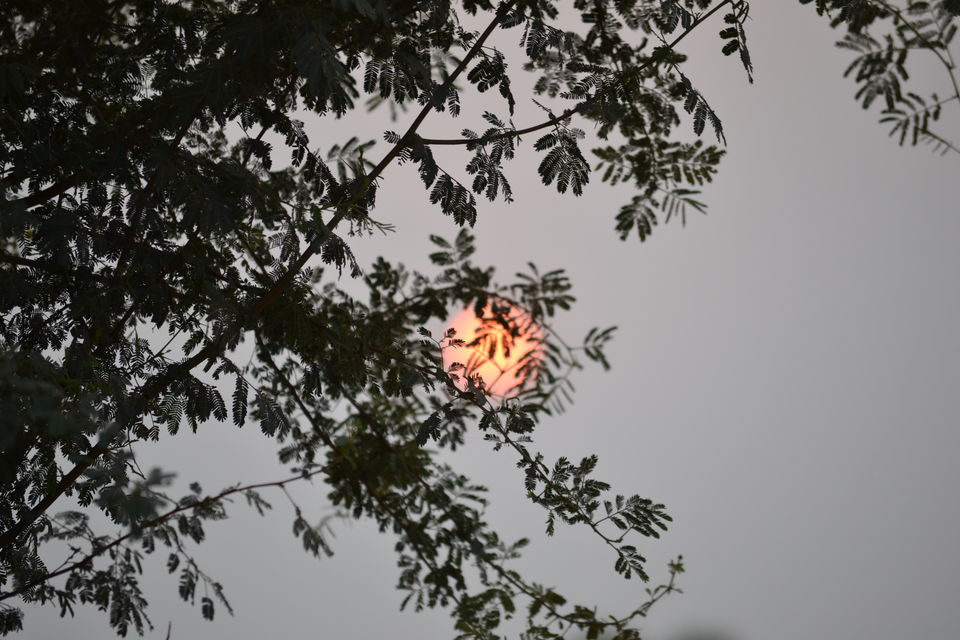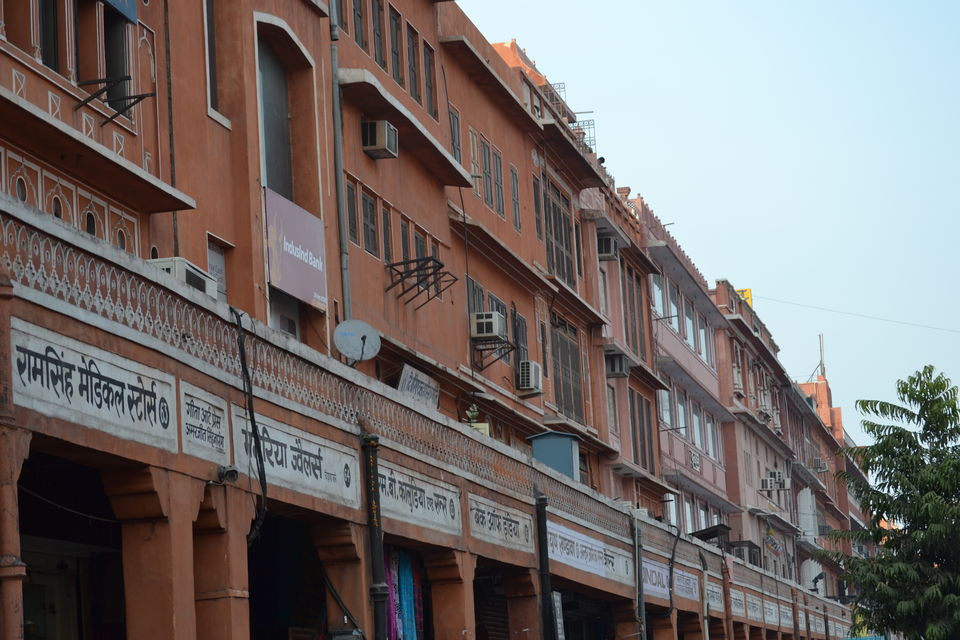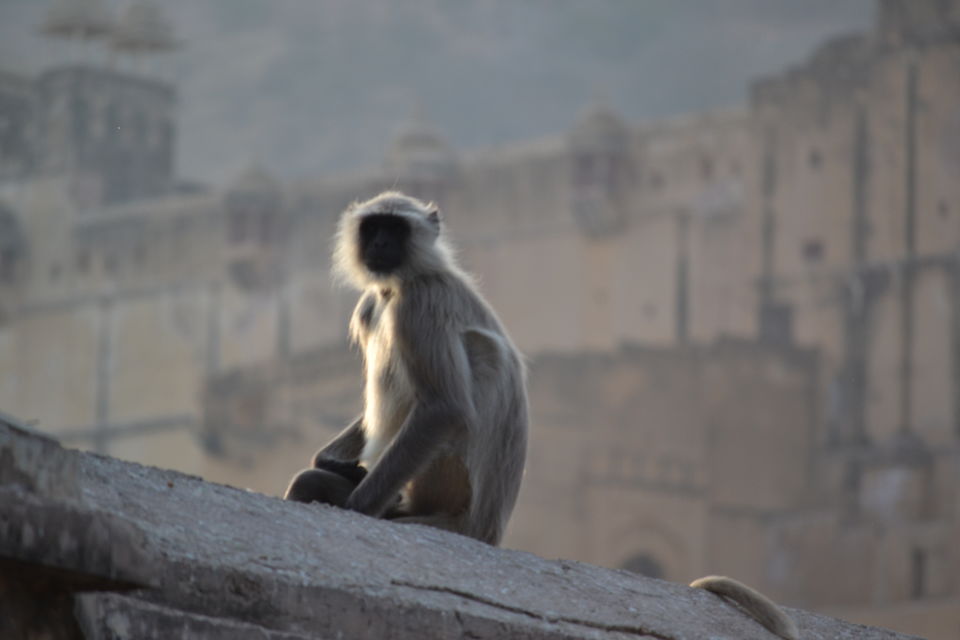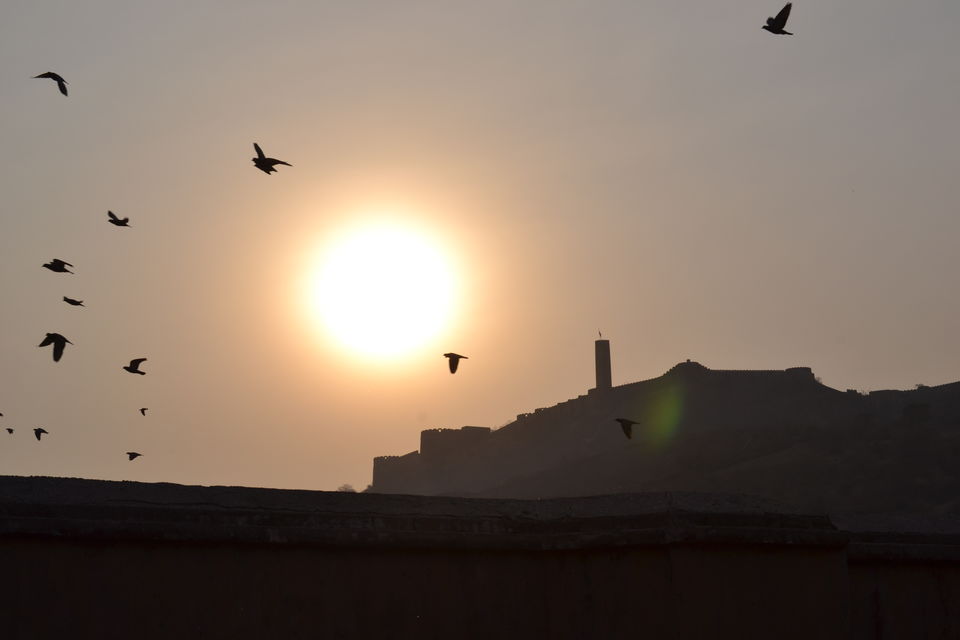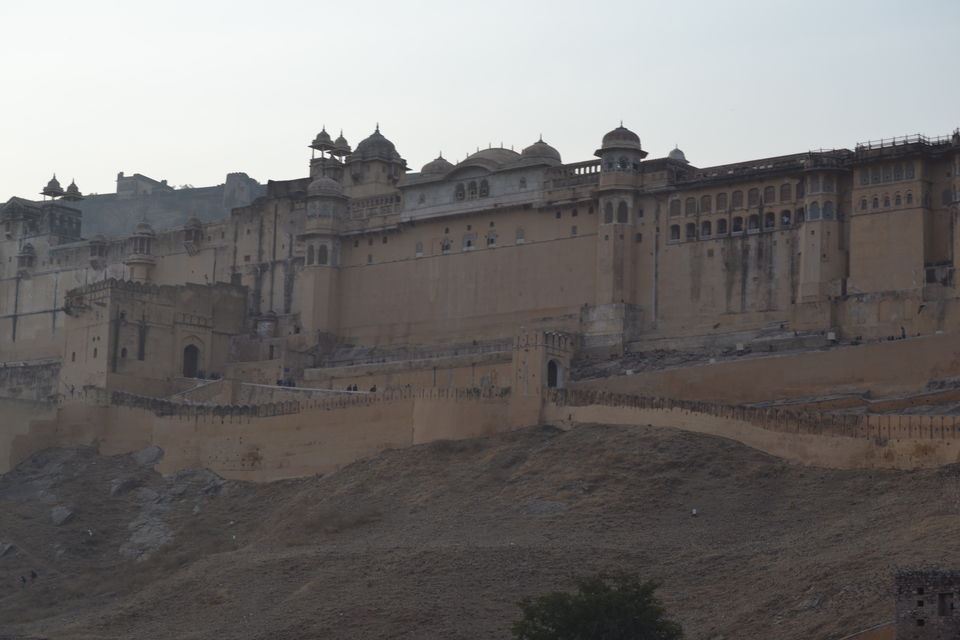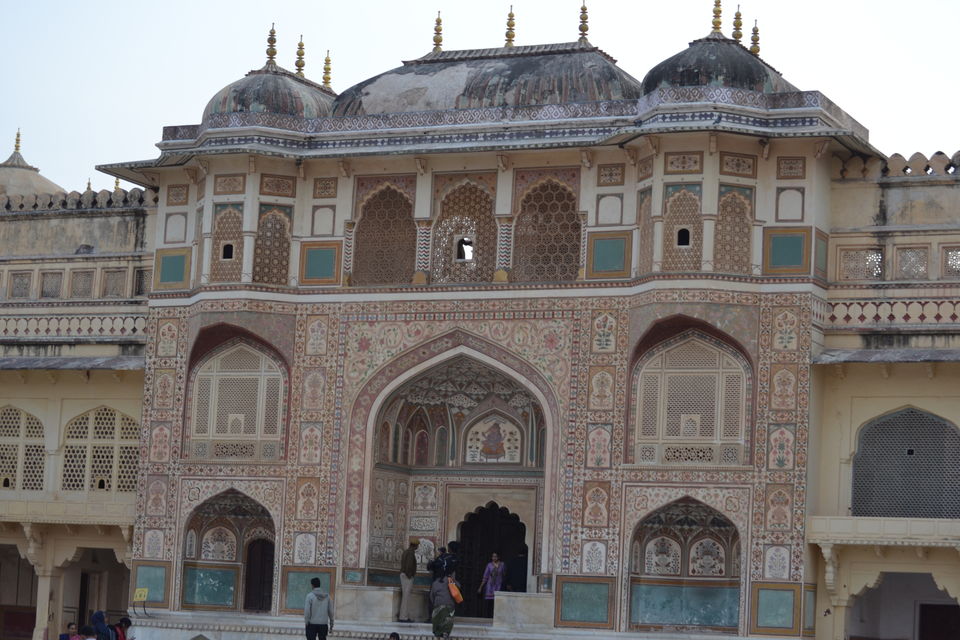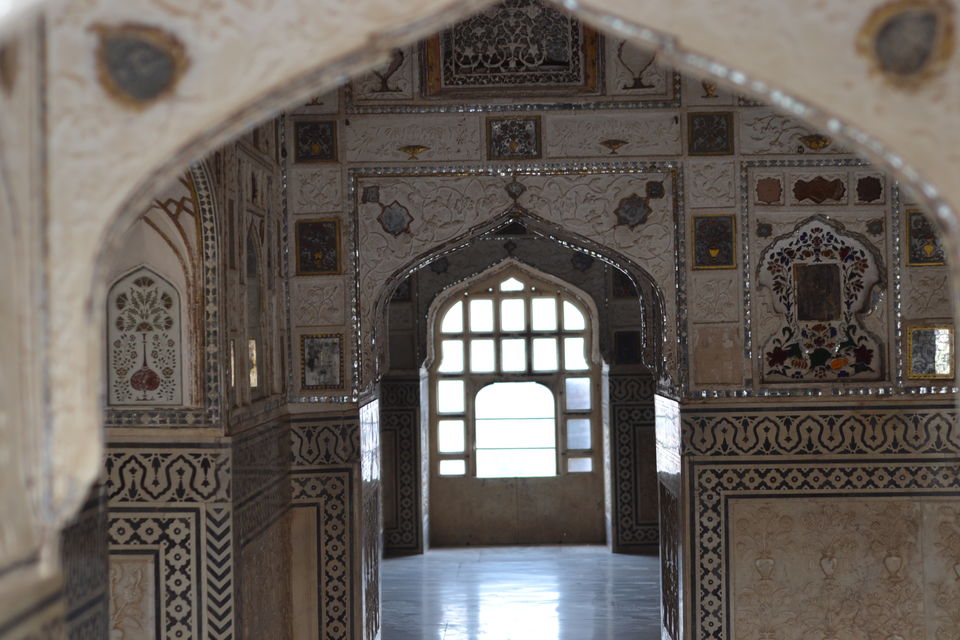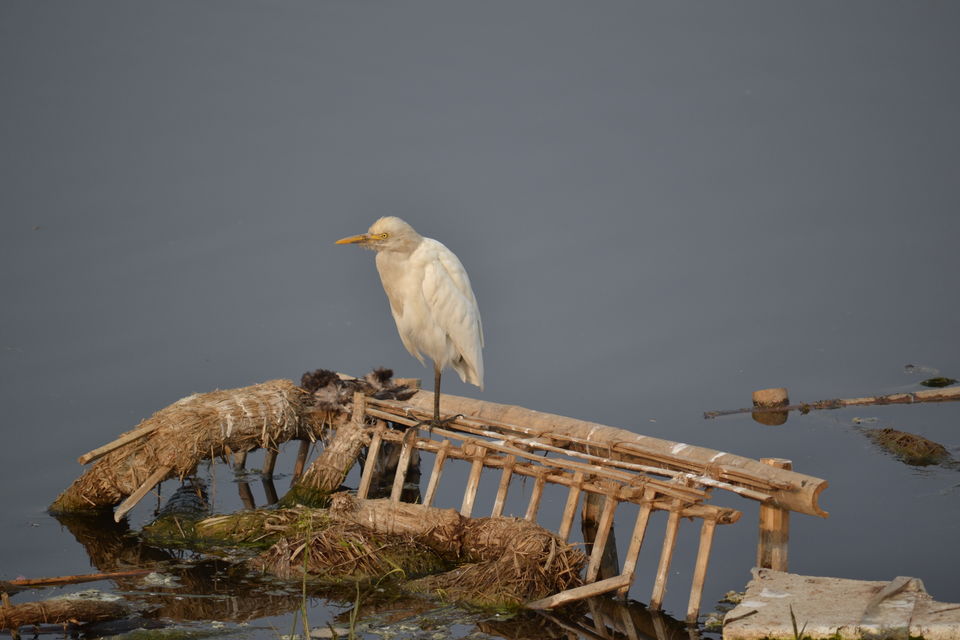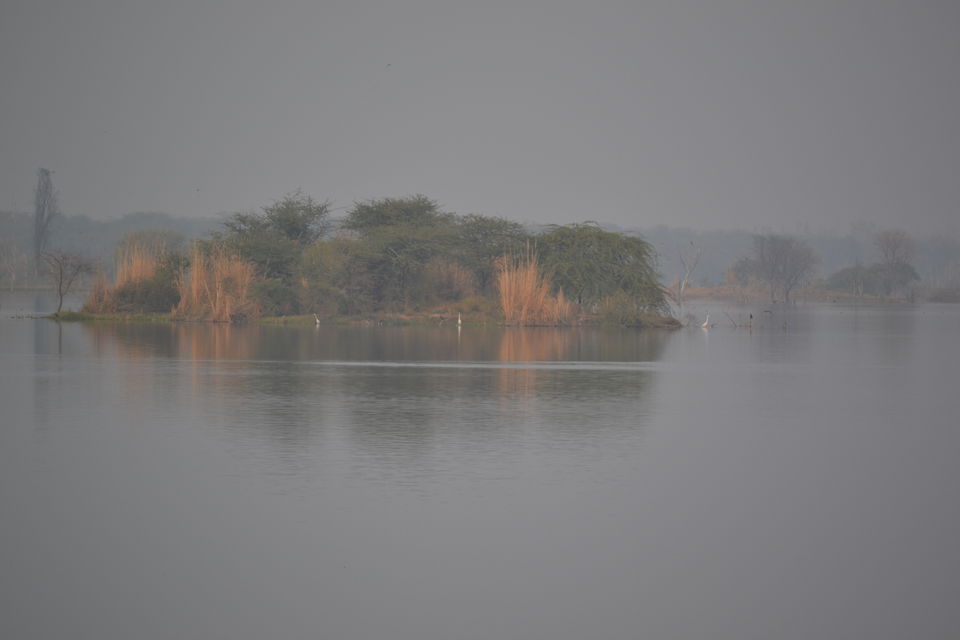 Well, they say, the best trips are those which just happen. It was December, a cold wave had taken over most of Delhi-NCR, and the traveler in me was itching to go out and explore India in this lovely weather.
Just as I was searching for places to go to, my Friend from Jaipur calls me up and asks me about my plans, and suggests I visit him in Jaipur.
So, well, permissions taken, cash withdrawn and tickets booked, I was ready to leave for Jaipur the next night.
I personally decided to go by bus, AC coaches taking around 700-800(one way) and Non-AC around 400-500. The buses depart from Bikaneri House in New Delhi all throughout the night, and if travelling by bus from Delhi, I personally would recommend picking a bus with a departure time of around 12:00 AM, as it is almost a six hour journey, arriving in Jaipur early next morning (Which is what I did).
There aren't any problems with finding transportation that early as well, and since the city isn't very big, the distances aren't huge(well, as compared to Metros like Delhi or Chennai).
My friend, as lazy as me, refused to come pick me up that early so I decided to take an auto to his house, which turned out to be on the other side of the city.
As I received a warm welcome from his family, he was still fast asleep.
We then decided to explore Jaipur in the most proper way, so we met up with another friend, and decided to go to Jal Mahal in the evening(Which is, the best time to see it).
Since it was winters, It usually grew dark by 5:30-6:00 and my Jal Mahal was brilliantly lit up and a sight to behold. Enclosed by the Aravalli hills on the north, west and eastern sides & located right in the Middle of the Man Sagar Lake, it is extremely picturesque. The only way to get to Jal Mahal is By Boats, which are available on the shores of the lake next to the road.
After having some piping hot tea in a shop nearby, instead of Heading back home, we continue on the same road towards Nahargarh Fort. It is located right on top of the hills, so a scooter ride on a hilly road with lovely weather was the perfect way to end the night. We went all the way up and although entry to the fort was denied to us, there were many locations on the road which gave an amazing view of the City from above. After this it was back home for us, with hot home-cooked food waiting for me and my friend.
The next day, I woke up early, went for a walk around the area where I was staying(Vaishali Nagar) and one thing I noticed as I went about talking to locals at a nearby tea shop was the fact that people were really kind, helpful and even suggested me off-beat places to visit, one of them Being Kanoga Dam(I'll come back to this later).
So, later in the morning, when my lazy friend casually suggested I go around Jaipur myself on his scooter, I decided why not? I left the place with 0% idea where to go, so after asking around, I found out the route was pretty straightforward and simple. Just before entering Old Jaipur(where the for is located), my hunger pangs struck, So I decided to stop at the first decent looking restaurant I could come across. Although I fail to recall its name, it is a small restaurant but well maintained and more importantly, amazingly tasty food which was cheap as well. You can find many such restaurants in the areas nearby.

After finishing my scrumptious meal, I continued on my journey and was back on the same road we traveled on last night, but it was more enjoyable during the day as I could actually appreciate the beauty of the Hills, trees and the weather.
With extremely clear directions marked everywhere, Reaching Amer Fort was a piece of cake. You can see it long before you reach it, and it looks more and more majestic the closer we get.
The entrance to the fort is straight from the road, a normal climb, going through the gardens and parallel to the Lake right next to the palace. The main gate looked majestic and so were the two cannons kept for show there.
Go straight ahead and you will see a compound, where the tickets are sold, which were surprisingly cheap 25INR for Indian Citizens and 10INR for Indian Students, upon presentation of a valid ID card.
In case you're wondering, these tickets are for entry into the main Palace and other mini palaces inside, such as Seesh Mahal, Jai Mandir and the Palace of Man Singh I. I will not elaborate as to the things I saw inside, will just say experience it for yourself! ;)

On the way back from Amer. decided to go ahead to see Jaigargh Fort as well. Although not as big as Amer Fort, It had its own unique characteristics was a sight to Behold, especially in the setting sun.

The next day, following the suggestions of an old man, much a traveler like myself, we decided to go the Kanoga Dam, with just a rough Idea how to get there, we set out, from Highways, to small roads to no roads, we were lost, but headed in the right direction. After asking around and pondering here and there, we Finally did reach, but it wasn't what we expected. The water had receded a lot from it's initial level and a lot of dry land was left where water was supposed to be. That along with locals fishing didn't make a pretty sight at first but it was more enjoyable once we were on top of the dam, with a lovely view.
That night, I took a bus back to Delhi, thus rounding up one of the most memorable trips of my life!
:D